Do you know that you can actually get paid to get tattoos? If you don't mind some ink, then you might as well make some money from it.
That's right; people are earning quite a lot by using their bodies as human billboards. And just in case you are hearing it for the first time, this effortless earning has been in existence for over a decade now.
What's more, celebs have also endorsed this business and are making a killing from it. For example, Anna Morgan, a Russian adult movie star, recently earned $500,000 for putting a tattoo "MyMMOShop" on her breasts.
Many companies are willing to pay you just for getting an image tattoo on your head, legs, or other body parts to advertise their products and services. To cash in on the trend, there are dedicated sites where you can list your body as a human billboard.
And the best part is that most of these advertisers ask for temporary tattoos.
In this article, I am going to show you ways to get paid to get tattoos. Also, we will look at how much you can make. And to wrap, I will answer some burning questions in an FAQs section.
Let's get started…
What is Skinvertising?
Born from the word skin advertising, this is a practice where you advertise on a visible part of your skin, normally face, arm, hand, and back. These skin parts are tattooed with adverts from companies, with a promise of being paid for a given duration.
People who earn this way are known as skinvertisers, or in simpler terms, human billboards. As for the tattoo itself, it can be either temporary or permanent, depending on what both parties agree on.
How Much Do Tattoo Models Get Paid?
On average, a tattoo model earns about $69,000 in a year. Yes, that much! However, the pay is dependent on factors such as;
Your charges per tattoo

Whether the tats are permanent or temporary

The number of tattoos

Tattoo selling platform

The brand running the campaign and duration
Looking at each factor independently means that this price can either go higher or lower. And as you'll learn in this article, most are times where the amount you earn is dependent on the company, where they are the ones who set the terms and price.
Your personal promotion also plays a big part in how much you can make. Moreso, with social media, it's possible to reach a huge audience to increase your bargaining power.
Tip: If you are a starter, target local clients and charge about $100 for a day then work your way up to become a top tattoo model.
Also Read: Get Paid to Draw Tattoos
Companies That Pay For Tattoo Advertising
Brands are always looking for new and innovative ways of boosting visibility. What this means is that, apart from the companies below, your luck may lay on making a walk-in. After all, you are basically a salesperson.
Now, here are some select platforms to get started on:
1. eBay
This is an American-based eCommerce website that caters to consumer sales. Currently, the platform is available in over 33 countries globally. What makes eBay a perfect site for tattoo endorsements is that users can auction their skin to the highest bidder remotely.
Getting started as a tattoo model on this online marketplace is simple.
Just sign up and let the over 180 million eBay users know that you rent out your body for tattoos – at a fee of course. From there, you'll start receiving bids from clients from where you pick the one with the highest bid.
If you are into trending news, then you probably have heard of a guy who sold his face for advertising, not literally though.
This was Andrew Fisher who in 2005, put out an auction on eBay offering his forehead as an advertising space. He received many bids and the best offer made him $37,375 to put a temporary logo 'SnoreStop' on his forehead, for 30 days.
And he's not the only one. In the same year, Karolyne Smith also auctioned her forehead and a Canadian gambling company won the bidding war. The 'Forehead Goldie' as she was nicknamed, walked away with $10,000 for a permanent 'GoldenPlace.com' tattoo.
The bottom line?
Quite a number of people offer tattoo adverts on this platform with prices ranging from a few dollars to more than $20,000 for both temporary and permanent tats. Why not you? Plus, eBay only takes 10% of your payment as commission.
2. Fiverr
Fiverr is one of the largest freelancing marketplaces in the world. Users of this platform are free to list any market-worthy service including unsavvy gigs such as inking your body with logos and slogans for cash.
Initially, Fiverr used to pay $5 per gig, but currently, you can charge your client any amount that you feel comfortable with, provided both of you come to terms. Gigs go for up to $10,000. And just like eBay, the site charges its users a small commission- 20% off your cut.
What makes Fiverr a good platform to rent out your body for tattoos, is that you can search other people's submitted jobs. This helps you set fees in relation to what others charge for the gig.
Join Fiverr free of charge and make your body a walking billboard.
3. LeaseYourBody
If you are looking for a website fully dedicated to skinvertising, then LeaseYourBody is the right place. The site has been in existence since 2005 and was started by Miami-based Alex Fisher.
It allows you to meet advertisers who rent out your body for tattoos. I love that they are flexible and as such, you get to choose where you get the tattoo. It can be your neck, arms, stomach, hands, back, or foreheads. Also, they offer gigs for both temporary and permanent tats.
Payment rates at Lease Your Body are also quite rewarding, ranging between $100 and $5,000. At the same time, the more tats you get, the more you earn. For the services, participants pay the site 30% of each contract they sign via the site.
Joining the website is free with the only requirement being the creation of a seller profile. Accounts on the platform are similar to dating profiles, helping to boost your chances of landing a contract.
Questions asked for your profile include location, the price, why you think you are a good candidate, restrictions, and how you'll promote the site website after getting your tattoo.
Most participants charge $200-$1000, with no cap on the maximum that you can make. Above all, the tattoo needs not be permanent!
Check out Lease Your Body terms of participating here
4. Craigslist
Craigslist is almost identical to Lease Your Body, but with some tweaks. It's an American advertising platform where you can advertise and sell almost anything. Categories include jobs, housing, resumes, items, and much more.
Craigslist is one of the best-selling platforms, with over 20 billion page views per month. With such traffic, you surely can't miss a client willing to pay for tattoo endorsements.
Sign-up is free, but the prices offered on the site can't match other platforms like eBay. It's worth a shot though. On the upside, Craigslist only charges 5% of the payment as a selling fee.
Join Craigslist today and post your human billboard ad.
5. HostGator
This is a top-tier web hosting company based in Houston. Before you ask, Hostgator is not on this list by mistake; even tech companies use human billboards to advertise. In fact, one popular skinvertiser known as William Mel Gibby has the site as one of his highest paying clients.
It's no wonder that he has been nicknamed Billy the Human Billboard. Indeed, the deal is so good that he has since legally changed his name to "Hostgator Dotcom". The move reportedly cost HostGator $15,000 and with newfound popularity, other brands came his way.
Basically, HostGator's face logo tattoos start at about $4000, a price that is dependent on the size of the logo.
Tattoo advertising $40k per forehead
Having covered the best platforms to rent out your body, there are other companies that pop up every now and then challenging people to draw tattoos on their bodies.
The goal is always to advertise the business or bring awareness to a cause.
Usually, the gigs offer fat rewards.
Let's have a sneak peek…
6. Red Sun Cigarettes
This tobacco company based in New York challenged people to draw a tattoo of their sun logo on their body, with the most creative tattoo making a good payday.
The challenge saw every contestant make $1500 for just participating. More dedicated participants took $3000. While the best logo tattoo won $5000. And all prices were in cash!
7. Toyota
You can also get paid hourly to get tattoos. Case in point, in 2004, Toyota, a Japanese multinational automotive manufacturer, used skinvertising to sell a newly launched car. They offered 40 young adults $11 per hour to draw some pay me tattoos on their foreheads.
The tattoo included the car's brand name, model, and price.
This cheeky campaign lasted for about 3 hours and was repeated a year later by CNX, a European youth TV channel in other cities like London, Leeds, Glasgow, and Cardiff. This means that getting paid to get tattoos was being embraced by society as days went by.
8. Air New Zealand
Most recently, this flight company came with a campaign they called "Cranial Billboards". People got paid to shave their hair and put a temporary tattoo at the back of their heads.
And guess what? Approximately 30 people participated in this challenge cum campaign. The reward was $777 in cash or a round trip in New Zealand, worth about $1200. The best part? One of the participants was then California's legal secretary Terry Gardener.
Tattoo for money isn't for the selected few, even government high-ranking officials do participate.
9. Feel Unique
FeelUnique.com is a London-based beauty website that paid both men and women to wink at strangers. Well… not wink per se, but to display a web address tattooed on the eyelids.
It's reported that more than 100 skinvertisers signed up within an hour of the launch. Each participant under this 'pay-per-wink' gig walked away with $149.
Get Paid to Get Tattoos: FAQs
Here are some frequently posed questions when it comes to making money from tattoos.
a) How To Get Free Tattoos And Get Paid?
Search the internet for paid opportunities for brands or logos that you agree with. As such, you will be getting some cool and free body art and pocket some money at the same time.
Also, you can sign up on platforms such as Craigslist and eBay to list your price as a skinvertiser.
b) How Much Do Tattoo Models Get Paid?
Tattoo models can earn anything between $100 and $50,000 for a single tattoo. The amount you make depends on your price, popularity, and the company that you are advertising for.
c) How Can I get Tattooed for Cash?
Get paid to get tattoos by visiting websites belonging to companies that are on the lookout for human billboards.
Websites like Lease Your Body are dedicated to providing a platform for tattoo models to advertise their tattoo endorsements, with interested clients expected to reply by offering money for the adverts.
Get Tattoos for Money
From the above, you can see that getting paid for a tattoo not only pays but it pays well. Furthermore, the practice has been in existence for quite some time now, gaining popularity in the viral marketing era. More importantly, some people have embraced it and gotten celebrity status from it.
However, before walking blindly into any contract, be sure to understand the terms offered so that you don't find yourself at crossroads with a permanent tattoo and no pay. Also, permanent tattoos should be much more expensive than temporary ones.
As a rule of thumb, agree on the price first and if possible, get some deposit.
Remember to stay updated on the internet for any upcoming advertising offers from companies. Alternatively, you can enable Google notifications when such offers come up.
Getting paid for tattoos may not be everyone's cup of tea, but it's worth a shot. So, put your skin out there and try your luck.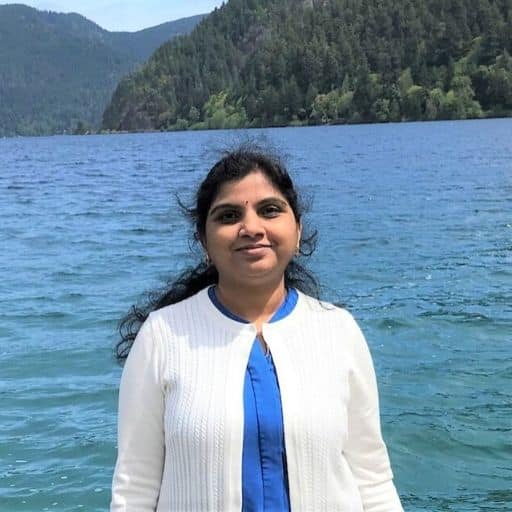 Howdy Folks, thanks for stopping by my blog.
I'm Swati, a proud mom, dedicated side hustler, full-time blogger, and a recognized millennial work-at-home expert. My expertise has been featured on esteemed platforms such as Forbes, CEO Blog Nation, Referral Rock, Vital Dollar, Databox blog, and many more. I have embarked on this incredible journey to share my firsthand experiences in the world of online income generation and to assist all of you in earning money from the comfort of your homes.
Join me in my mission to revolutionize the way we make money and achieve financial freedom. Trust me, it's not as challenging as it may seem!
Together, let's explore the boundless opportunities and pave our paths towards a prosperous future.