Fiverr is the leading marketplace for digital services. It's a great place to get any job done. Million of services For As Little As $5! There is a perennial demand for affordable services from around the world. So, No more waiting for opportunities.
[clickToTweet tweet=" Showcase your talents and get hired to offer Professional services with Fiverr!" quote="Showcase your talents and get hired to offer Professional services with Fiverr!" theme="style6″]
Thousands of people have built a regular income by offering their outstanding services on Fiverr.
As mentioned on SideHustleNation, a Top-Rated Fiverr seller AnarchoFighter, has earned enough money (in his first year on Fiverr) to buy a house in cash. He is an awesome inspiration for all aspiring side hustlers looking to make something happen on this exciting new platform.
You can be the next Fiverr star just by doing what you love.
Fiverr takes a 1$ commission leaving you with 4$. This may not seem to be lucrative. But what if you can brainstorm tasks that can be done in just 5 to 10 mins and start selling them on Fiverr. This is something that you can do in your spare time, so why not generate some money in it.

Want to Make Money With High Ticket Sales (Even If You're A Newbie)?
"Work smart, not hard" – learn how to make high ticket sales online by working with the right clients
GET STARTED RIGHT HERE!
Fiverr allows you to make extra money by offering gig extras where you can fix the price yourself and make good money. The real money lies in these gig extras. As you generate more sales and positive feedback, your account will get upgraded for additional benefits!
Interested in Making Money on Fiverr… Sign Up Right Now, its FREE!
10 Gigs For Amateurs to Make Money On Fiverr
As a regular user of this amazing platform, I've even seen a wide variety of non-technical jobs. Here is a list of some cool gigs that don't require any expertise and can be done quickly. Make a note of them and start making money right now!!
1. Social Media Promoter
This is the least time-consuming gig that doesn't require any expertise. All you need is a create a list of followers on your social media profiles. If you have tons of followers than, sharing promos to your Facebook or Twitter followers can be a very profitable gig. You can even design inspirational posts for social media marketing as another gig if you have time.
2. Hold Sign
If you're interested in modeling and looking for an opportunity to showcase your talent. You can make your dream come true and start with a product promotion ad. You just need to take a HD picture holding the sign/logo to fulfill the gig. Upload your advertising video and make your profile interesting to get going.
3. Human Billboards
Here's one such interesting gig. You can make money on Fiverr by painting a message on your body. If you can paint a logo or a picture on your body or put it on multiple billboards at famous places virtually. A few gigs in this category are as simple as wearing a T-shirt with a HD image or logo on it.
4. Pet Modelling
Time to turn your pet into a cash cow. This gig requires you to sell pics and videos of your pets to promote a business. To attract your clients, you need to sell some cute pictures or funny videos of your pets, taken with any message or logo that your buyer wants.
Start Freelancing & Become a Top Rated Fiverr Seller
The Only Course You'll Need to Start a Thriving Fiverr Freelancing Home Business in Days – Taught by a Top Rated Seller!
GET STARTED RIGHT Now!
5. Greeting Card Creation
Back to schooling. This is a task that can be done by sparing just a few mins a day. You can offer to write a Shakespeare quote on a postcard or create an eye-catching greeting card to sell your services.
6. Help in Assignments
If you are good at a particular subject, you can help kids in completing assignments related to algebra, geometry, calculus or physics. You can even offer engineering or other professional services.
7. Video Greetings
People are interested in conveying wishes to their loved ones in an extraordinary way. If you can make a creative video to convey birthday wishes then you can easily own this gig. It can be as simple as singing a happy birthday song like this or a little out of the ordinary like this.
8. Voice Over
This is a hot gig always in high demand. Voice over is used in video games, presentations, advertising that need a professional touch.
As a freelance voice-over artist, you just have to read from a script provided by the clients willing to work with you. As a voice-over artist on Fiverr, you need not have any educational qualifications.
You need to own a native accent (British, American, Chinese, Spanish, Indian or any other) as well as attention to detail. Just record your voice on your laptop or microphone, upload to it to your profile and start promoting it.
9. Image Compression Services
They are clients willing to pay to reduce the size of their images. If you can do this without compromising with the quality of the pictures, then you are good to go.
10. Web Research
Research is a broad term, but here it is as simple as "looking something up (on the Web)". A topic is provided, and you need to make efforts to actively gather information for the purpose of further understanding. Clients are looking for someone to provide them with the necessary information by researching on the web.
If you want to make money on Fiverr, SIGN UP Here!
RELATED ARTICLES – OTHER WAYS TO MAKE SOLID INCOME
Hope this list helps you to get started on Fiverr particularly if you're looking for an unsavvy job. Feel free to share it below!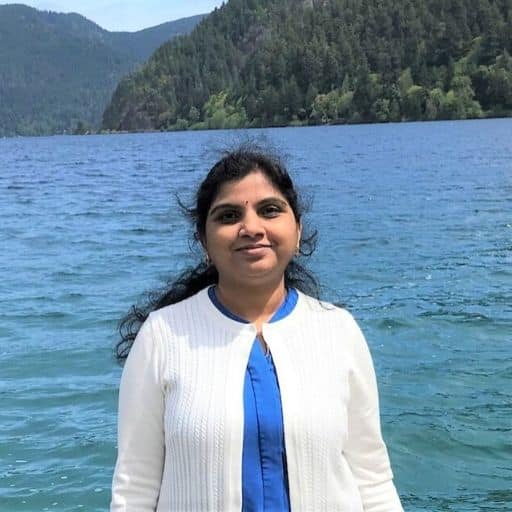 Howdy Folks, thanks for stopping by my blog.
I'm Swati, a proud mom, dedicated side hustler, full-time blogger, and a recognized millennial work-at-home expert. My expertise has been featured on esteemed platforms such as Forbes, CEO Blog Nation, Referral Rock, Vital Dollar, Databox blog, and many more. I have embarked on this incredible journey to share my firsthand experiences in the world of online income generation and to assist all of you in earning money from the comfort of your homes.
Join me in my mission to revolutionize the way we make money and achieve financial freedom. Trust me, it's not as challenging as it may seem!
Together, let's explore the boundless opportunities and pave our paths towards a prosperous future.