In this post, I will be looking at how to sell feet pics online. Yes, sell pictures of feet, that's right.
Gone are the days of moving from one modeling agency to the other with a photo portfolio seeking to sell your pics.
The industry has gone digital and so are your stay-at-home earning opportunities. Combined with other passive income ideas, selling photos can be very lucrative.
How lucrative? Read on to find out how someone is making over $90,000 per year selling feet pics on foot fetish sites, apps, and other platforms.
How to Sell Feet Pics (Step-by-Step Guide)
How to start selling feet pics? Here's a quick overview of the steps to take if you want to sell feet pics online for money:
Pamper Your Feet

Capture professional-looking feet pics that your clients crave for

Edit Your Feet Pics using Photoshop or Lightroom (Optional)

Decide where to sell feet pics online

Create accounts on trusted foot fetish sites, apps, and SM platforms

Upload pictures of your feet and quote a price

Setup a payment option to get paid

Start marketing your feet pics

Convert your feet lovers to clients

Sell the feet pics and Receive your payments (Voila!)

Pay the taxes

Most importantly, stay safe and be wary of potential scammers!
So, if selling feet pictures sounds interesting to you.
Right this very minute, you can start taking feet photos, upload them to an online marketplace, and put up "feet pics for sale" to receive your payment in a few days or weeks.
In this post, I will cover everything you need to learn to sell feet pics.
Besides telling you where and how to do this, I will also address the legality of selling feet pics and certain FAQs.
Without any further ado, let's get started with how to sell foot photos…
Is Selling Feet Pics Legal?
Wondering, if it is against the law to sell pictures of your feet? Selling feet pics is totally legal in most countries like the USA, Canada, New Zealand, and Australia.
However, you may find this illegal in some countries with strict ethical rules for women like Arab countries.
The condition for selling pics for money is that you must have attained legal consensual age.
Normally, this is for 18 years and above. Just be wary of privacy!
Why Should You Sell Your Feet Pics?
Just like any other gig, the main purpose of selling your feet pictures is to earn money. If you are not yet convinced, here are more reasons
There's a high demand for feet images. As you'll find out in this article, there are many people interested in buying your feet pictures. This is due to the different purposes, these pictures serve.
No qualifications are needed to sell feet pics online. Many online jobs require you to possess some skills and experience. This is not so with feet pictures-your feet are your qualification.
Selling your feet pictures is so flexible that you can do it in the comfort of your home. Can it get easier than this?
To start selling feet pics online, you only need a camera to take pictures and an internet connection to upload these pictures or send them to your buyers. In other words, it's inexpensive.
How Much Can You Make Selling Feet Pics Online?
The amount of money you can make by selling feet pics online depends mainly on how much your clients are willing to pay, and you can always negotiate.
The number of clients you have also come into play. Remember, you need to have good marketing skills.
How much do feet pics sell for? One feet image can go from $5 to $100. To begin with, you can start at a lower price and build your way up as you gain more clients.
If you charge $25 for one picture, 4 clients per day amount to $100 in just one day!
Not bad for a beginner, right?
There is no standard payment requirement in place; you are responsible for setting up your price depending on how much you think your feet are worth.
Some top reviews from people who make money selling pictures of feet claim that they earn $500 or more per day.
So, the amount that you make depends on the platform and your clientele. It is possible to sell a single pic for $100.
If you charge a subscription, depending on the number of your followers, your account can earn you about $150 or more per month.
To drive inspiration consider this example, Jessica Gould makes over $90K a year selling feet and toes pics on Instagram. The trick is selling to modeling agencies, branding companies, and high-paying feet lovers.
Just like Jessica, a 25-year-old woman named Loli began selling photos of her feet through social media.
Where To Sell Feet Pics Online? 15 Websites to Sell Feet Pics America
Are you interested in learning how to sell feet pics for money or photos of feet online? Well, there are dozens of websites and apps where selling and buying feet pics is allowed.
Here is a look at some of the best platforms to sell feet pics and make money from:
1. How to Make Money On Feet Finder

If you are looking for the fastest and most secure website to buy and sell pics, you need to look into the FeetFinder website.
To begin with, the developers behind this feet website spend tons of money to market the platform. This ensures that everyone gets a fair chance to sell their feet pics.
Whether you have 100 or 100,000+ followers on social media, you still have a chance at making sales.
And here is the best part, FeetFinder pays 80% of sales to Models.
FeetFinder reviews on Google reveal a platform that is up to date-on all fronts. You get to enjoy new features and designs on a weekly basis.
This is in addition to having a strong social media presence where staff responds to every comment, whether it's a question or not.
The trick on how to make money on Feet Finder is by doing your keyword research like a pro.
What do I mean? First off, the platform gives you, the seller, several options for land sales.
These include custom requests from buyers and selling pics/videos that you have already uploaded on your account.
Additionally, they are adding a new feature to help you sell more. This will be a monthly subscription service where buyers pay to access all your content.
However, getting noticed amongst all the sellers can be a tall order. Buyers search content based on sellers which means that you need to publicize your account.
The majority, especially new buyers, use categories and specific words to sort through feet pics.
As such, you need to tag your content with unique keywords and descriptions to sell fast. Check out these FeetFinder bio description examples that are tailored to captivate potential buyers.
Is FeetFinder Reliable?
This is one of the most secure sites to sell feet pics. The reason is that content is blurred until a buyer pays to view it.
Beyond this, you are assured that your personal information and usage data are kept secure and are never shared by other users.
Key to this is the company's strict PCI-compliant security plus ID verification requirement for all sellers.
Basically, all these measures ensure that all sellers are real and that scammers cannot use buyer accounts to get content for free.
Is FeetFinder Worth it?
FeetFinder comes with a 4.8-star rating on Trust Pilot from 600+ reviews.
Apart from pointing to the legitimacy of the website, this rating assures you that the FeetFinder payment works.
The 80% payout to sellers is made possible by the platform's "Adult" friendly payment facilitator.
This is opposed to feet-selling sites that rely on payment services that shun the selling and buying of adult content.
Such include PayPal, Venmo, and Cashapp which can hold your cash or shut down your account without notice.
Open an account today on FeetFinder and start selling your pics regardless of your fan base.
Related Read: Proceed here for a thorough Feetfinder Review
2. Instafeet – Sell Feet Pictures Make Money


So, how to sell feet pics on Instafeet?
As the name suggests, Instafeet is all about selling feet pics online. Instafeet is a private social platform; a great place to publicize and sell pictures of your feet online.
Joining is entirely free for creators after approval, provided you've attained legal age.
All you have to do is sign up for Instafeet, create a profile, post content, and set your own price.
From there, you can start posting your images by setting up your seller profile.
Start by posting at least 5 photos. You can continue adding more pics to increase your subscriber base.
Once you're all set, start promoting on all networks for increased visibility.
It doesn't really matter, whether you have good-looking feet or bad-looking feet – you can still make a great income.
For a new member, it's advisable to start at a low price of about $10 per picture. You can later increase your rates after gaining a larger audience.
Feet pics on Instafeet go for about $5-$100 per image.
This feet website usually takes 10% of your earnings as their commissions and the rest is deposited to your account bi-monthly instantly.
Learn more about payments, cuts, and how to sell feet pics on Instafeet, in this thorough Instafeet guide.
3. How To Sell Feet Pics On Snapchat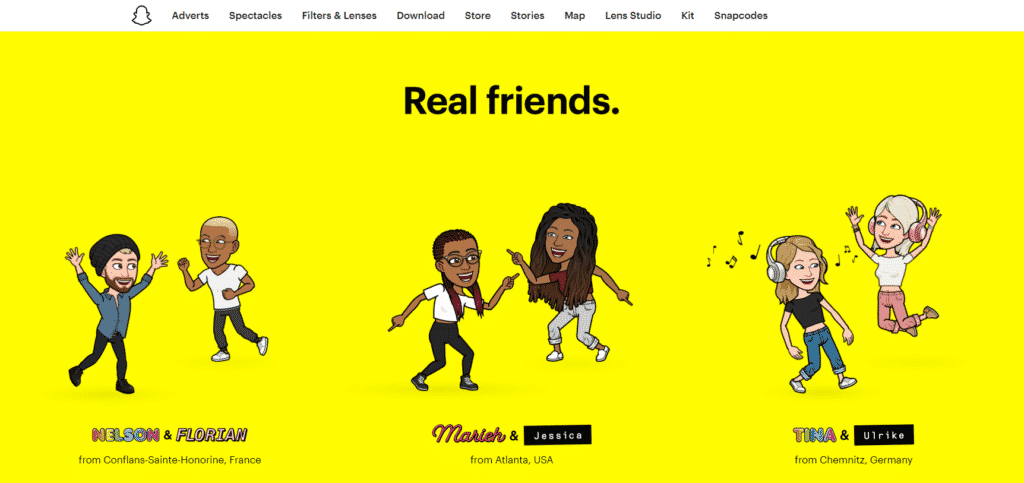 Snapchat is a messaging app developed by Snap Inc, a social media company based in California, US.
It deals with multimedia messages including pictures, text, and video. Collectively, these messages are known as "snaps" and can be shared between friends and groups.
What sets Snapchat aside from other multimedia exchange apps is that, once you post a message, it disappears after the recipient has viewed it.
Also, you can set a time limit on how long a message is visible before it becomes inaccessible to your recipient.
As such, the app is one of the best intimate photo-sharing platforms. The platform is popular among the teens and millennial demographic.
However, due to the business potential that comes with social media, the app is fast becoming popular with old folks as well.
Both big and small businesses, including modeling agencies, also use the app to acquire new followers.
You can source followers from your other social media accounts such as Facebook and Twitter.
Instead of a generic invitation message such as "I'm now on Snapchat, connect with me", go with a more targeted invitation like "I'm now selling feet pics on Snapchat, connect to buy".
And since your hustle is to sell feet pics, ensure that the first thing a new follower sees is feet pics!
Getting Paid on Snapchat
To actualize sales between users, the app has several options for money transfers between users.
You can make money selling pictures of feet on the app and get paid through major credit cards or other online payment systems.
The in-house get-paid feature is known as Snapcash. This is a private premium users-only monetization stream that is popular with models.
With the account, you can set subscription fees for your followers – anything from $5 to $50 per month.
Unlike public Snapchat accounts, with a premium account, not everyone can find you. Therefore, you must actively steer followers to your pics.
A good place to start is a public Snapchat account, where visibility is open. Then, single out interesting feet pics and woo buyers to the premium account.
4. How To Sell Feet Pics On Etsy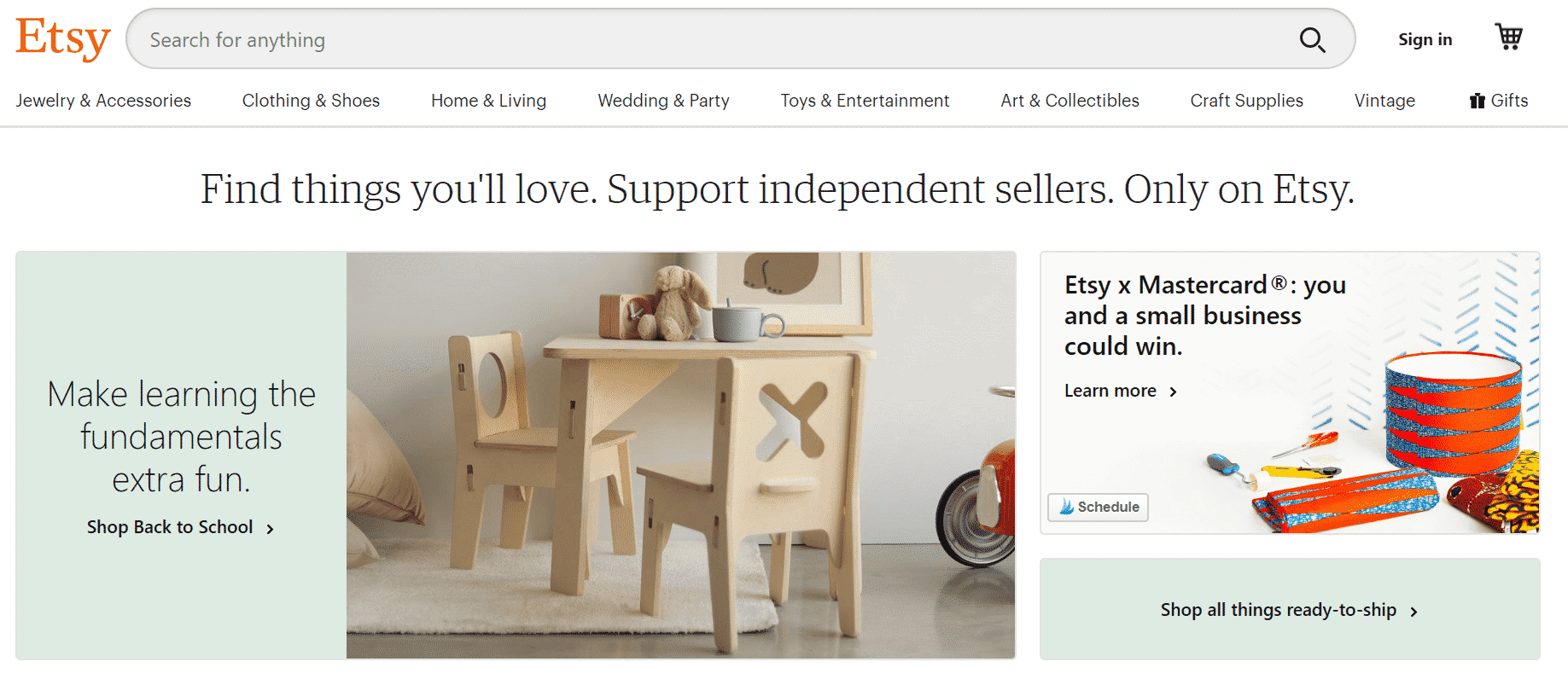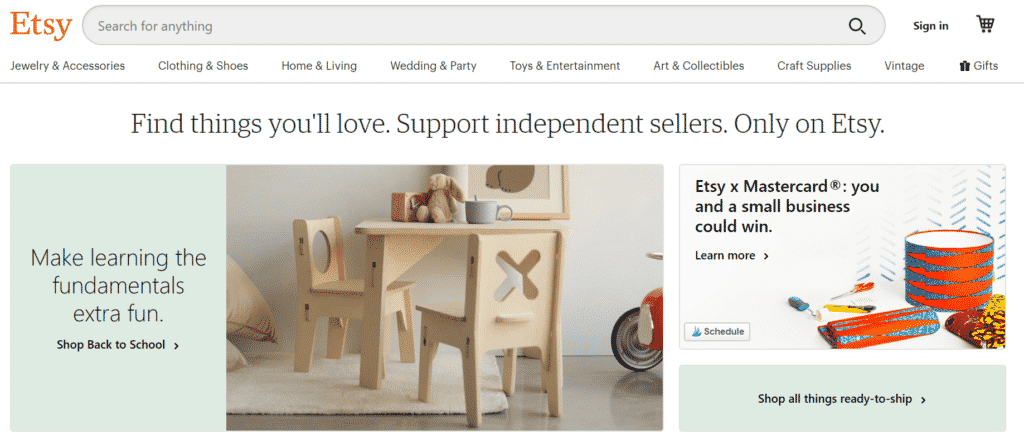 Etsy is a popular e-commerce website in the USA where people sell vintage items and craft supplies. These items consist of clothes, jewelry, toys, furniture, art, craft supplies, home decor, and bags.
You might be wondering what this has to do with feet selling, right?! Well, Etsy provides a section where they make it possible for people willing to sell their feet pictures.
Etsy is not a social platform like other feet selling websites.
Buyers don't visit Etsy purposely searching for feet pictures; it's a marketplace-eCommerce-like Amazon where you can sell your pictures, among other things.
Currently, Etsy boasts of over 60 million items connected to 2.1 million sellers and more than 39.4 million buyers!
As such if you are in the feet selling business, you have to let interested buyers know. You can do this by advertising your business on other social platforms like Facebook, Instagram, and Twitter.
Etsy has over 1500 feet pictures available for sale, so it's a trusted platform.
The best part? Over 90% of pictures sold on this platform cost $10 and above. Now you see you can really make money here.
How to Get Started On Etsy
For you to sell your feet pics on Etsy, you have to create a seller account and wait for approval which takes a short time.
After approval, head into the "Open your Etsy shop" section and login into your seller account using your email.
Now you can start uploading your feet pictures and set your price. Etsy will charge you $0.20 for each listing that you post.
Each picture will remain on the Etsy shop for a maximum of 4 months, or until someone buys it.
Interested buyers are requested to visit the Etsy website and search for "feet pictures" on Etsy's search bar.
Finally, Etsy takes 5% of the final sale that you sell your feet pictures. The payment processing fee is 3% of the sale plus $0.25.
You'll receive these bills from Etsy every end month and you are required to pay by the 15th of the following month.
Payment Options
Etsy doesn't restrict you to one payment option, instead, you are free to choose which payment option to offer your buyers including credit cards, debit cards, PayPal, among others.


Craigslist is an American advertisement website with categories of anything you can think of including jobs, gigs, community services, housing, resumes, items wanted, and even discussion forums.
You'll be marveled to know that this platform is available in 70 countries and serves more than 20 billion page views per month. Insane, right? It has to be one of the best feet selling platforms!
With so much traffic, you definitely can't miss a buyer when you post an ad about your feet selling business, but how do you do it?
How to Get Started On Craiglist?
It's easy to create an account on craigslist using your email address. Then you can log in to your account.

Select the country or state you want to start posting your ad to. You should start with your local area.

Create your picture ad and select Craigslist's section where you want to post. For starters, you should select the community and gig section since they are free.

Next, add a post or zip code from the town you want to post in. You can google it if you are not familiar with it.

That's it! Start posting ads on a regular basis every day.
Tips to Sell Feet Pics On Craiglist
When posting your feet ads, be direct in your approach because Craigslist's search algorithm is different from other social media platforms. Ensure your posted picture has a text description like "ladies feet pictures" or "custom feet pictures." Therefore your text is important since results are displayed by date first, then the search keyword.

Use community forums to engage potential feet buyers. Craigslist's forum gets more traffic than any other of its pages. In the forum, you'll find people asking questions including where to buy feet pictures. So you have to be an active member of the forum.

Look for ads from other clients who post looking for people who sell their feet pictures. These types of people are potential buyers.

Use high-quality and attractive pictures when posting your ads. Remember people always choose the best from the rest.
It's worth noting that Craiglist now has a mobile application available for android and iOS devices on Google Play Store and Apple App Store respectively.
6. How To Sell Feet Pics On Discord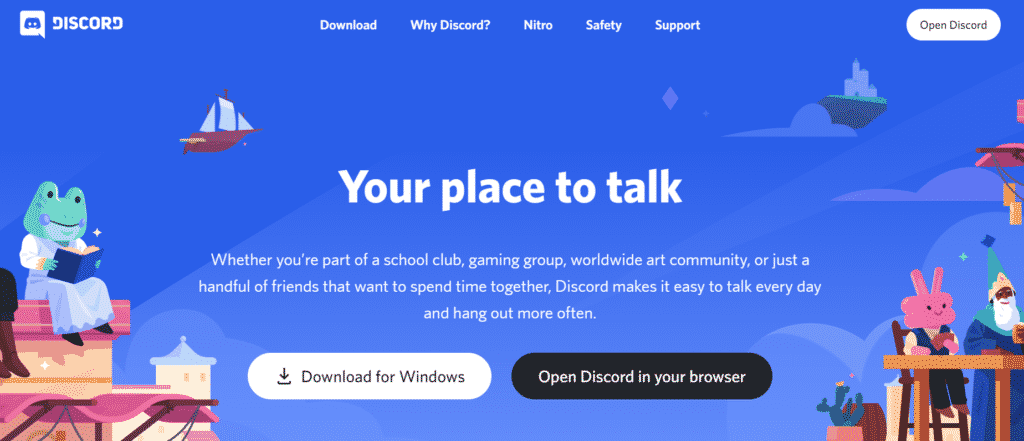 Discord is a closed-source software for instant messaging between users. It was created in 2015 and has since garnered over 250 million users and 14 million daily logins.
The platform is accessible through most operating systems including Linux, iOS, Windows, and Android. It was designed to create communities that share a love for similar things.
Initially, the platform was popular with gamers but it now serves other social groups including feet lovers.
As an invite-only platform, Discord offers privacy and a well-controlled marketplace.
Also, its servers are topic-based which ensures that group chats do not get clogged. Simply put, only interested people can join a given channel and "hang-out" with you.
Now, let's get to the specifics;
How Does Discord Work?
On opening Discord.com, the platform recognizes your iOS and gives you a download option. Also, you choose to open the site in your browser and register.
Joining Discord is free and apart from pics, you can share videos and text as well.
While the registration process requires accurate details, your personal info remains private. Your followers only see media that you share under a username of your choosing.
To draw people to your profile, start by creating a "server". This is simply a chat room, similar to those found in other social apps such as Slack. The server can be public which will enable any Discord user to join or a private forum that is invite-only.
What's more, it's possible to configure your account further to create a secure feet pics selling forum.
One such feature is breaking your server into "channels", smaller private forums for different customers.
As such, you will serve each customer's requests individually and set varying costs for your feet pics in total privacy.
Additionally, the platform allows you to connect your other social accounts such as Twitter to the app. This makes it easier to track feet lovers and send them links to your server.
When it comes to payment, feet pics on Discord go for anything from around $5.
Tiktok is a China-based video-sharing social networking application used to create short video clips.
This mobile application allows users to create, edit and share 15 sec or 30-sec video clips, and you can apply music, filters, and special effects to these clips.
It is a fun application and currently has over 300 million active users.
So many users who are in the business of selling their feet pics have taken advantage of this and are using TikTok to advertise their feet selling gigs.
You can have a peek at Venmo which posts feet ads on this platform.
How to Get Started on Tiktok
Download the TikTok application from google play for android devices and AppStore for iOS devices. Open this app and create an account. You can now kick start creating new videos.
Unlike other feet selling platforms, TikTok doesn't require approval for you to use it.
Head in to complete your personal information. Add your email address and a website link.
Why is this necessary? When customers see your video clip, they'll visit your profile trying to access information on how they can get your images.
Additionally, you can discuss your charges for a feet picture and provide a link to your cash transfer application like PayPal or bank account.
Tiktok has recently introduced TikTok for business, which you can use to promote your business.
It requires you to be a TikTok user first, as explained above. You'll need to fill out the necessary information required and then submit it for approval.
Having this account will set you apart from other TikTok users who post funny videos.
Download TikTok today for free and start making money selling your feet pictures!
8. Sell Feet Pics On Facebook


Facebook is currently the largest social network platform globally, boasting over 2.3 billion users per month!
As such, if you are into feet selling business, chances are that you'll meet your target customers on Facebook.
Facebook enables users to post texts, photos, and multimedia that can be shared with other users who've agreed to be their "friends".
Effective Ways of Selling Your Feet Pictures On Facebook
To join Facebook, you sign up with your personal details, which are visible to other users since it is a public social application.
1. Join Facebook Pages for Selling and Buying Feet Pictures
Where can you find these groups on Facebook? It's easy to search for "groups to sell feet pics" on the search bar and filter the results using the "groups" option.
Once you join, you'll find plenty of interested customers. Keep in mind you have to be an active member to revamp your chances of winning more clients.
Alternatively, you can create your own group. The downside of this is that you'll need a marketing strategy to get more group members.
You can do this by advertising on other social media apps like Snapchat and Instagram.
2. Create a Facebook Business Page
To create a business account, you'll need to have a personal Facebook account.
Log in first to your account then head to the "create page" section and follow the instructions provided. It's a short and simple process.
Include your business email account and a link to your payment application. These details are necessary so that customers can contact you.
Feet pictures on Facebook go for about $5-$50 per image. One popular Facebook user by the name "Brian The Foot Man" buys feet pictures from women at $50!
If you believe you have beautiful feet, join Facebook today and earn up to $100 for one image.
9. Zazzle Feet Pics
Are you an aspiring model wondering 'where can I sell Pics for money? If so, Zazzle.com is your kind of website.
This is a marketplace for images where you buy and sell all sorts of photos and illustrations.
The platform also comes with over 300 million digital images from companies such as Disney and Getty Images.
To sweeten the deal further, Zazzle provides an online design tool where you can create custom images.
Just like Etsy, Zazzle marketplace deals with handcrafts and personalized items from contributors.
Such items include lingerie-themed invitation cards, custom sneakers, kinky posters, and foot fetish pin-ups.
It's worth noting that some feet pics buyers pay more for customized images.
For example, a foot photo that sells for $1 can fetch $20 when printed on a coffee mug. As such, the image design tool is a welcome addition for business-savvy foot models.
Start by registering and head to the "Create Your Own" section. Here you can add text, change color, or group several pics to create a desirable image.
Once the image is ready for sale, click the "Sell It" button to post it on the marketplace.

Next, you will be presented with product options that help in describing your pics and reaching the right buyers. This section also allows you to set the ratings on your pics to determine who can view them.
Most importantly, it is in this section where you will add tags to your pics. Tags are descriptive words that help buyers to find your pics. Zazzle allows up to 10 tags and I suggest filling them all. Use tags such as 'foot fetish' 'cute feet', 'sexy feet', 'barefoot', and so on.
Lastly, set the price and post your feet pic
Important Tip:To increase traffic to your "Zazzle shop", use the provided social media buttons to advertise your pics on apps such as Facebook and Instagram.
10. How To Sell Feet Pics On Tinder
Ever heard about Tinder? It is an online dating app that allows its users to "swipe" and like or dislike another person's profile based on his/her pictures, biography, and common interests.
It launched in 2012, and two years later it was registering over 2 billion "swipes" per day. Once two tinder users have "matched", they can start exchanging messages and interacting.
Tinder is available on the internet as Tinder.com or you can download its mobile version for android and apple iOS devices.
Once there, click "log in" and tinder will ask you for a login method-Google or phone number.
You'll need to verify your phone number then head in to set up your profile and you are all set.
As a foot seller, you need to provide an email address where customers can contact you when setting up your profile.
Sell Feet Pics on Tinder
What makes Tinder one of the best feet selling apps is the fact that people will like you and possibly message you based on the pictures you post every day.
You should therefore post your good-looking feet pictures without forgetting to add a text caption like "I sell feet pics, get them at only $50."
Such captions will set you apart from other tinder users who want to meet their match and go out on a date.
I like Tinder because it will even show your location-approximately the distance between you and your "match".
Feet pics on tinder cost between $5 and $100. You can therefore set a considerable rate.

When searching for ways on how to sell feet for money or photos of feet online, Foap is one app that you should look into.
Here, you create an online portfolio and get exposure to major brands, agencies, and feet lovers.
The platform was founded in 2011, and in less than a decade, it has managed to amass over 3 million creators.
Also known as "foapers", creators on the app sell visual content including videos and photos of feet.
What I like most about Foap are its active communities. For a new feet pics seller, this means a place to ask questions and learn from experienced members.
Also, you get a chance to explore other foapers' pics and get feedback about your own content.
How Does Foap Work?
The Foap app is free for both Android and iOS users. Once you install and register, the app connects to your gallery from where you can start uploading photos.
Your feet pics become part of tens of thousands of similarly tagged photos on Foap.
Thereafter, you just wait for buyers to purchase your photos. However, as opposed to most of the other platforms in this list, pics on Foap sell at a fixed rate of $10 each. You share your earnings 50:50 with the company, meaning that you make $5 per pic.
For the big bucks though, you need to keep an eye out for Foap missions. These are pic challenges from brands such as Nivea and Bank of America.
The organizing company releases image specifications on an advertisement campaign that is either ongoing or about to start.
It's up to foapers to submit photos and if selected, your feet pic can fetch a good prize starting at $50.
12. How to Sell Feet Pics On Instagram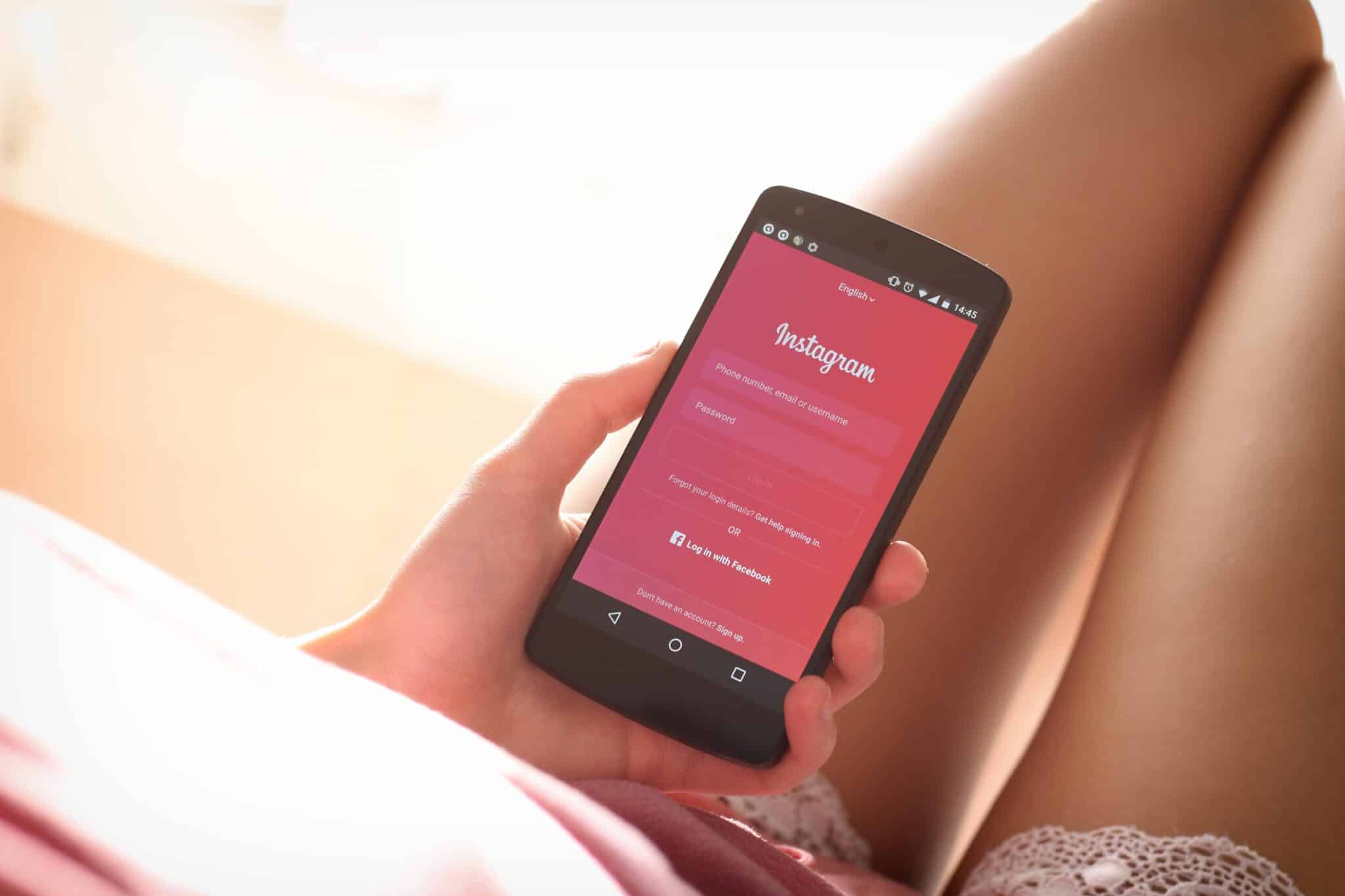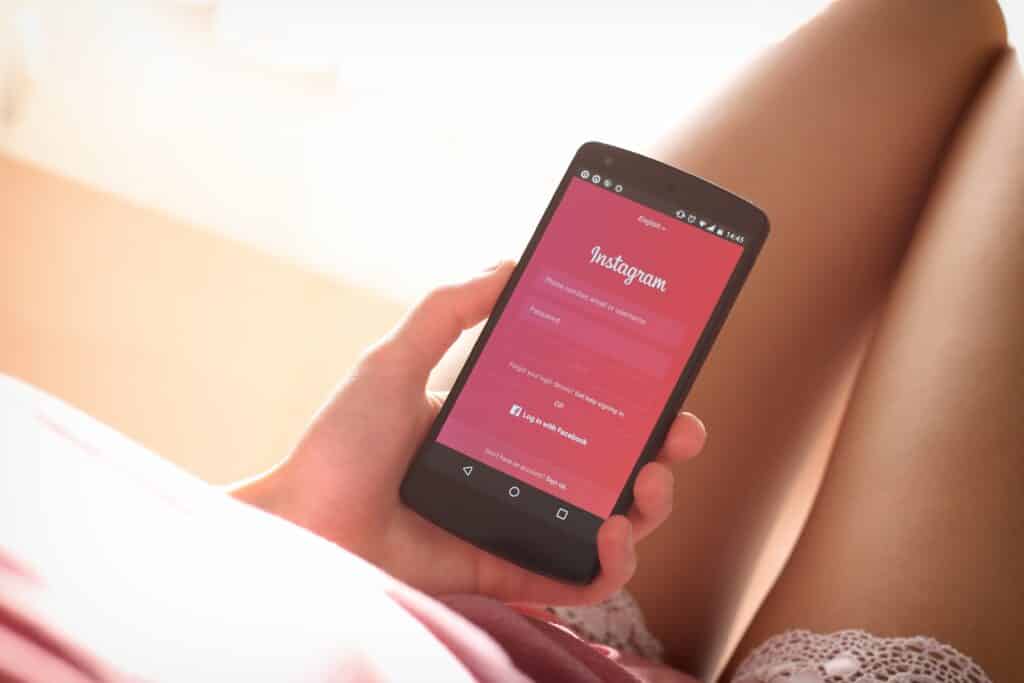 If not the best, Instagram is one of the best social media platforms. Users can share photos and video posts.
Popularly known as "IG" or "Insta", Instagram is an American social networking service owned by Facebook. Launched in 2010, it currently has over 1 billion registered users.
Let's get down to effective ways of selling your pics on Instagram
Hashtags to Sell Feet Pics On Instagram
Uploaded media on Instagram is organized by hashtags and geographical tagging.
As such users who are in the business of selling and buying feet pics will use popular feet hashtags when searching for these products.
It's therefore advisable to include the most used (but not overused) hashtags when sharing your feet images or video ads.
To get you going, here is a list of the most popular feet images hashtags- each has over 1 million hits!
#FeetLovers

#BeautifulFeet

#PerfectFeet

#PrettyFeet

#FeetWorship

#Feet

#CuteFeetPics

#FeetGirlPics

#FootFetishPhotos

#MatureFeetPics
Be free to add your own hashtags to set you apart. You can use between 11 and 30 hashtags per post.
Create a business account
Creating a business Instagram account is absolutely free, but you'll have to verify your business.
The advantage of a business account is that it provides you with extra features to improve your feet-selling business. To add more to that, it gives you access to Instagram shopping.
You can tag your feet images with Instagram shopping so that your posts can always appear on your followers' feeds.
As such, any interested customer can click on this tag, leading him/her to your sales page on your website.
Follow potential feet buyers
To do this, search for "feet pics" on Instagram's search bar. The most popular usernames will pop up, then you can click to see their followers.
Follow everyone who appears to be a buyer and message them notifying them that you sell feet images. Remember to indicate your email and price.
Talking about price, selling feet images on Instagram is quite rewarding.
One popular model of this platform claims to earn more than $30,000 in this business with an added $300 from clients who get a chance to massage their feet! Generally, feet pics go for about $50 on Instagram.
For more info, check out how this woman makes money by posting pictures of her FEET on Instagram
Read: How to Sell Feet Pics On Instagram [2023 Ultimate Guide]
13. How to Sell Feet Pics On Onlyfans [Feet Pics App

]

Onlyfans is a London-based content subscription service that is popular in the adult entertainment industry.

If you want to sell your feet pics on this platform note that you will earn when users subscribe to your content.

Also, you need to have attained the legal age, of 18 years and above, to start posting on the platform.

Onlyfans currently has more than 24 million registered users and over 450,000 content creators.

The site sees about 200,000 new users every day, with about 8,000 creators joining every 24 hours.
How Onlyfans Works
Getting started on Onlyfans is pretty easy, you can sign up with either Twitter, Google, or your email account.
However, to become a creator, you have to undergo a verification process whereby you provide a selfie headshot with your ID attached to the image. This ensures that no bots or deviants get to exploit the platform.
Feet pics on Onlyfans go for a minimum price of $5. That said, there is no limit to how much you can charge for your pics.
For a steady income though, it's best that you work on gaining more subscribers every day. Therefore, you have to post images or video clips regularly for your audience.
How much can you make on Onlyfans? Earnings on the platform depend on your popularity with users and your pay-per-view charges.
For example, it's common to share a free photo and then ask interested subscribers to pay $10-$50 for a short video.
Top earners on the website claim to earn over $1000 monthly selling feet pics. To increase your earnings, sell things like used undies to interested subscribers.
Psssst, if your panties are a hit, open a Snifffr seller account on the side.
Note, Onlyfans takes 20% of your monthly subscriptions as fees, meaning that you take home 80% of what your account makes.
Tip: Gain more followers by advertising your feet pics selling gig on social media.
Also Read: How to Make Money On Onlyfans Without Showing Your Face
14. How to Sell Feet Pics On Feetify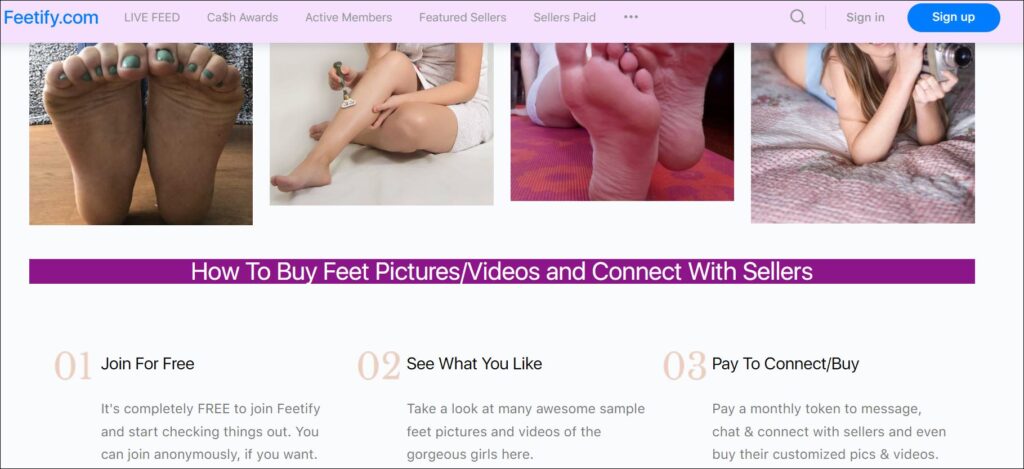 There are few websites entirely dedicated to selling feet pics and Feetify is one of them.
Based in the USA, this site offers a connecting platform for feet lovers from all over the world and is hence one of the best places to sell feet pics online.
For buyers though, this feet pic selling platform is strictly subscription-based. Users interested in buying pictures or videos scan the website and subscribe to the accounts that attract them the most.
On the other hand, signing up for sellers is completely free, and you can register anonymously.
However, to get exposure and better deals on your content, the platform offers premium accounts, which will cost you $57 and $97 for 5 months and 12 months respectively.
Also, unlike most platforms that trade in body parts pics, new accounts on Feetify have a short approval time.
So if you'd like to upgrade to a premium plan, the best time to do it is once you start attracting more people who'd pay the right price for your feet photos.
But here's the best part, at Feetify you don't only earn by selling feet pics to interested customers, you can also earn by just being an active member.
Insane, right? And that's where a premium account comes in handy. For starters, you get a better chance to win cash awards and be featured on the website.
With cash awards, top models earn about $1,000-$10,000. Each cash award starts at $10 to $100 per seller.
Apart from being a premium member you also need to post quality photos and videos regularly to win awards.
And that's not all, participating in these cash rewards positions you to:
Get exposure on Feetify's special page for users who receive cash rewards

Be featured on Feetify's homepage, free of charge

Get actual feet lovers and buyers subscribing to your account

Have interested customers pay you higher rates for customized feet images
More benefits of upgrading to a premium account are that feetify will handle the payments you receive from feet buyers, therefore keeping your privacy safe.
Check out the rules to get started with Feetify in this extensive Feetify review
15. How to Sell Feet Pics on Dollar Feet
You can also sell your feet pics and videos on DollarFeet. This is one website that encourages you to sell feet videos instead of feet pics.
Dollar Feet mainly looks for feet models so that means you will have to show your face.
To get started, you are required to fill out an application form and also share your feet pics samples from different angles.
Once your feet pics or videos have been approved, you will receive your payment either through PayPal, as a Gift Card, or even through Skrill.
The payment is made within 24 hours after approval. With Dollar Feet, you can earn anywhere between $5 to $10.
Remember that the foot video should not be less than 5 minutes long.
16. How to Sell Feet Pictures On Reddit
Reddit is not like the above social media sites that come with payment systems. This is a public chat platform where almost anything can be discussed.
However, without any official payment system, all deals are peer to peer and may not be legally bidding.
How to Run a Foot Photo Business On Reddit
Start by creating a Reddit account. Use your email to sign up or register using your Google or Apple account.
The next step is finding appropriate 'feet pic sellers' subreddits. Join subreddits such as:
r/FootFetish

r/sendfeetpics

r/sexyfeet

r/FeetExpo
Be active in the discussions to build confidence among other feet lovers. Lastly, use your comments to direct people to your foot sites.
17. Use Whisper App to Sell Pretty Feet Photos

Whisper App is an anonymous social media platform, making it the perfect platform for selling fetishist media.
Through images superimposed with texts, you can communicate with interested buyers and start selling feet pics.
But just like Reddit, you can't sell anything on Whisper; you can only use the app to get people to visit your other online shops.
How to Sell Feet Pics On Whisper App
Download the app on Google Play or App Store. Install the platform and register anonymously. I recommend not giving the app access to your location for better privacy.
Due to the nature of feet pic content, use the app's menu to Hide NSFW videos and pics. To connect with like-minded people, search for 'Whispers' touching on feet pics.
Reply to feet pic Whispers, create new chats, and start connecting with potential buyers.
Where to Sell Feet Pics for Free?
If you're looking to sell feet pics for free, there are several platforms where you can consider listing your content. Here are a few options:
OnlyFans: OnlyFans is a popular platform where creators can sell various types of content, including feet pics. While it offers both free and paid subscription options, you can set your own prices and sell your feet pics directly to your subscribers.

Reddit: Reddit has several communities or subreddits dedicated to selling and trading various types of content, including feet pics. Some subreddits allow you to post and sell your content for free, but it's essential to review the rules and guidelines of each subreddit before posting.

Instagram: Instagram is a widely-used social media platform where you can create a dedicated account to showcase and sell your feet pics. You can build a following, engage with potential buyers, and direct interested individuals to purchase your content through other platforms or payment methods.

Twitter: Twitter is another popular platform where creators can sell their content, including feet pics. You can create a profile, share samples of your work, and connect with potential buyers. It's important to exercise caution and be aware of any applicable terms of service regarding explicit content. Proceed here to learn how to sell feet pics on Twitter
Remember to always research and review the terms and conditions of any platform you choose to ensure it aligns with your goals and preferences. Additionally, be mindful of privacy and safety considerations when engaging in online transactions.
Who Buys Pictures Of Your Feet?
It's no secret that there exists a large population of people who are interested in buying feet pictures. Let's look at each group in particular.
1. Stock Photography Websites
You don't have to earn by selling your feet pictures to individual buyers; there are stock image websites that pay you for the pictures.
How? These websites will pay you for just uploading your images while others will pay you when people download your full image.
All you are required to do is join any of these websites free of charge and start uploading your pictures.
One thing that these websites have going for them is that they have millions of users interested in pictures, thus saving you the hassle of searching for buyers.
These websites include iStockphoto, Foap, Gettyimages, Crestock, and many more.
Did you know that this is where bloggers and publishers get their pictures from and they either pay per photo or a monthly fee? Now you do.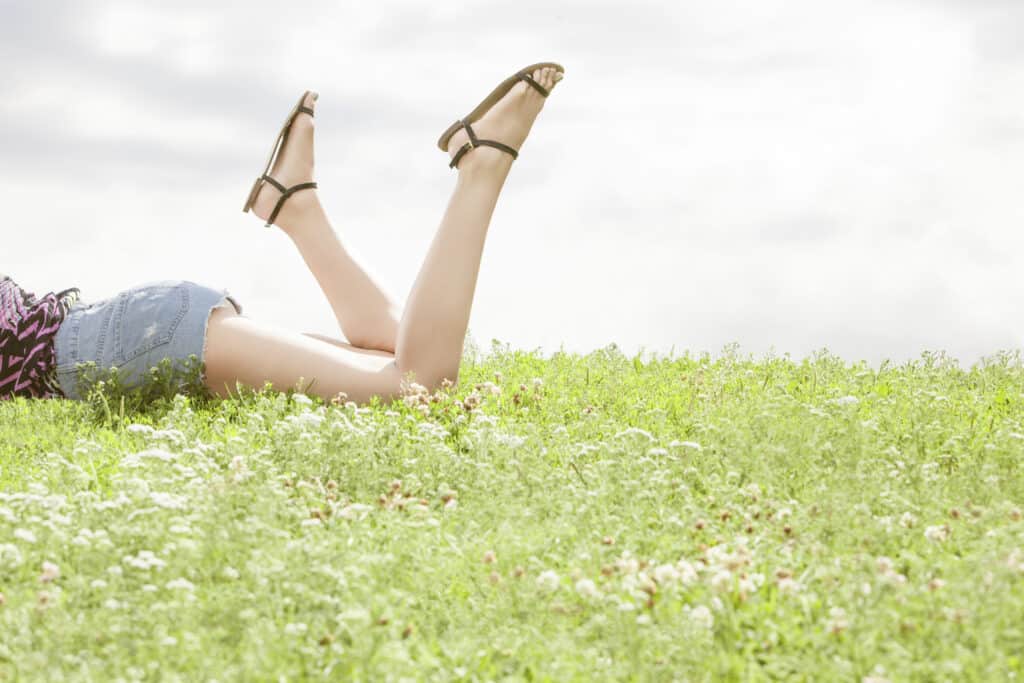 2. Feet Lovers
Millions of people around the world love feet pictures, many of whom will not openly admit it. Some Hollywood stars have publicly admitted their love for good-looking feet.
Don't believe me? Have a look at this video by Idris Elba and his love for feet.
He's not the only one, there are other ranking celebrities with such fetishism. Therefore, if you thought that only depraved people love such pictures, you are wrong.
So yeah, there are people who buy feet images and have been doing it longer than you can imagine. And by the way, people buy what they love.
3. Artists/Painters
Artists and painters require a good reference photo for their paintings.
As such, if an artist wants to create a foot painting, he/she will scan all over the internet for the best picture that matches his preferences.
This business is so good that there are people who have focused on providing reference images for painters out there.
You can have a look at certain Pinterest users, who have a vast collection of feet pictures that give new ideas to artists.
4. Foot Model Agencies
When we come across selling feet pics, foot modeling must cross our minds, right? Feet modeling agencies are always on the lookout for good-looking feet images to enhance their creativity, and also publish them in their magazines.
More to that, when recruiting new models, they have to see what you first bring to the table; so they'll request your feet pictures for evaluation.
Closeupmodel agency for example recruits models for different body parts.
Interested feet models are requested to first send their pictures and fill out the required information.
It doesn't end there, brand companies like cosmetics and salons require feet to market their products, so they'll regularly buy feet pictures.
The good thing about being a foot model is that it doesn't discriminate; both men and women can apply. And did I mention the pay? Top foot models can pocket from $500 to $2000 per hour!
Learn how to become a foot model and make good money.
5. Publishers and News Agencies
You've come across feet pictures when reading several articles over the internet.
Well, publishers, bloggers, and journalists do buy foot pictures when running an article that may require a foot picture.
Such kind of articles includes health articles, beauty, or even closer home, this article that you are currently reading.
News agencies will also visit stock photo websites in search of feet images when there is a need to display these images in their news.
6. Movie Production Companies
Many Hollywood movies contain scenes where they bring out foot fetishism stories. Spoiler alert- in the movie "Boomerang" Hollywood star Eddie Murphy is portrayed to draw sexual satisfaction from women's feet.
There are more movies that depict foot fetishism; good examples include Big Trouble, Heartbreakers, and Son of Paleface-just to name a few.
As such, movie producers will enter into contracts with people who sell feet pics for the sole purpose of complementing this message in their movies.
Even more, some will request for video footage of your feet to be added to a film during editing.
Where To Sell Feet Pics America?
If your desire is to find out where to sell feet in America, your best shot is doing it online.
You need to register and upload your personal collections to the online photo marketplaces I have outlined above. The apps and websites that I have covered above are just a few examples of where to sell feet pics.
Here are some more places to sell feet pics online that you check out right away:
Pros and Cons Of Selling Feet Pics
Pros Of Selling Feet Pics
There's a lot of interest for feet pics and it shouldn't be too hard to tap into this market

Spend very little on start-up costs (aka low investment idea)

Great source of passive income.

Can be done anonymously without showing your face.

Earn repeatedly from a single photo!

Even guys can sell feet pics!

You can become a foot model and earn a six-figure income

Get brand sponsorships.

Custom orders for clients can generate a significant profit.

Flexible side hustle, you may work on your own schedule and from the comfort of your own home.

You can piggyback on the hustle to sell foot jewelry, socks, and the like.

You'll never lack buyers in the fetishists' community.

If you're looking for a profitable business idea and comfortable taking pictures of your feet, consider selling feet pics for money from home!
Cons Of Selling Feet Pics
Selling feet pics is still seen as a taboo and a strange way to earn money on the internet. And, only a few have bragged about their success publicly.

It takes time and effort to set up accounts across the various foot-selling platforms.

You'll need digital marketing, photography, editing, and customer service skills to excel in sales

Not a steady source of income (depends on your marketing strategy)

The business is rife with scammers on both ends. However, as a seller, there's more risk of being scammed by internet fraudsters if you aren't careful.

There are thousands of gig workers to compete against.

Expect to deal with strange clients over the internet (weirdos and creeps!) to get in touch with real buyers.
Tips to Sell Feet Pics Online
Having covered where and how to sell your feet pics for pay let us see how you can sell feet pics effectively. Try the following tips and be assured to beat your competitors.
1. Take Care Of Your Feet
For your feet to look good in pics you have to take good care of them.
Go for a pedicure, and use products like foot scrubs to exfoliate the skin regularly. Avoid wearing damp shoes and keep changing your socks to avoid infection.
Ensure your feet are always clean and dry. Make it habitual to apply foot moisturizer before bed and keep your toenails short and clean.
2. Take High-quality Feet Pictures
This goes without saying.
As we've mentioned above, you need to invest in your camera to ensure that your feet pics are of high quality and professional.
Competition is inevitable.
Your lighting should be perfect too. If the lighting in your room is not enough, you can opt for outdoor feet pics too.
Luckily, there are several apps that you can use to edit your pics such as Lightroom or Photoshop and make them look better without them losing quality.
Most of these apps are free and easy to use. Why don't you make use of that?
3. Be Creative With Your Feet Poses
If you want to sell your feet pics successfully, learn different feet poses. This will help you take feet pics from different angles with different poses.
You can practice the poses on YouTube, especially from online models.
Take your feet pics with socks, barefoot, with shoes and try selling each pic and see which pic sells more than the other. For inspiration, take a look at the work of other foot models for ideas.
4. Keep Your Feet Anonymous
You don't have to show your face or the rest of your body while taking your feet pics.
Beware of sites that are claiming to pay you if you do this. You shouldn't do anything that you aren't comfortable with.
Use a business account to make the transactions easy and less complicated. Staying anonymous is a great idea because you have no idea of where the pics go after your clients buy them.
Could be used for marketing purposes or blogging hence nobody will recognize you using the feet pics only.
But if you are comfortable showing your body while taking pictures of your feet then you don't have to keep your feet anonymous.
5. Have a Unique Email address to Sell Your Feet Pics
It is always advisable to have a separate email address for business purposes – sell feet pics.
This will help you keep track of your payments and all of your orders. This way you can easily protect your personal information.
6. Watermark Your Pictures
Watermarking your online feet pics is one of the best ways to avoid getting scammed.
But with apps like Foap you don't have to do this.
On the other hand, you don't want to enable everyone on the internet to be able to access and download your pics for free.
When you watermark your feet pictures, this shows full ownership of your pics. So, if anyone wants a clear view, they will have to ask you but for a fee of course.
You can use PicMonkey or Canva to watermark your feet' pics online.
How to Sell Feet Pics: FAQs
Let me address some of the queries that are popular with "how to sell pictures of your feet" searches.
1) Can I Sell Feet Pics on OnlyFans?
Yes, as detailed above, you can sell feet pics on Onlyfans. The app is subscription-only starting at $4.99, with creators keeping 80% of the subscription fees.
Also, apart from subscriptions, creators make money from selling custom content on their accounts.
2) Can You Sell Feet Pics on eBay?
With a seller account, you can sell feet pics on eBay. Prices range from $5 to about $40 per pic. However, the site has a strict policy on what passes for decency and how the content is categorized.
As such, you can list your feet pics under 'Adult Only, Art, and Collectibles categories'.
3) What App Can I Sell My Feet Pics On?
You can sell feet pics on apps such as;
Instafeet

Tinder

Kik

Whisper

Wikifeet

Foap

Snapwire

Scoopshot

500px

Agora Images

EyeEm

Stokimo

Twenty20
4) Can Guys Make Money Selling Feet Pics?
Surprisingly, even guys can make money selling feet pics.
Selling feet pics is an extremely lucrative business with high demand from which people of all genders can make thousands of dollars. And, there are many success stories to draw inspiration from.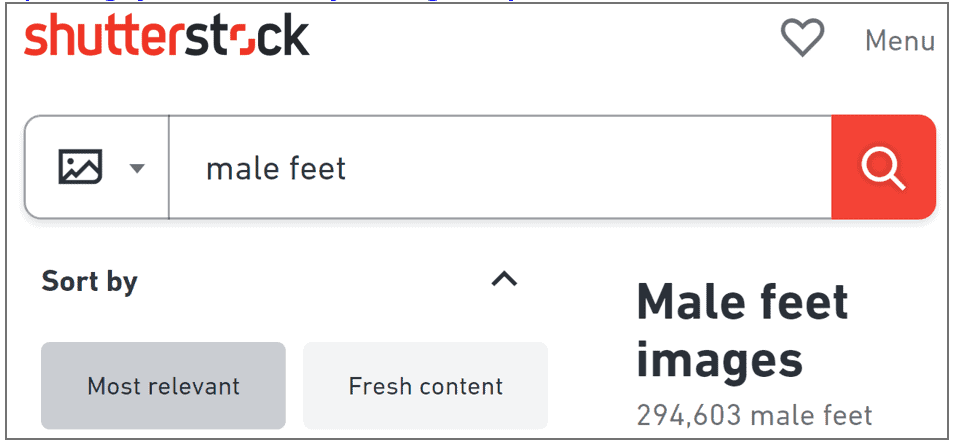 5) How Much to Charge for Feet Pictures?
Wondering, how much should I charge for feet pictures? There is no standard charge for feet pics. The price can be anything from $1 to $100.
It all has to do with the prices set by the platform you are selling and how much they charge for facilitation.
The upside is, that it's possible to sell the same photo over and over and even hike prices for exclusive clients or brands.
6)
Do You Have to Pay Taxes on Feet Pics?
Of course, yes you'll have to pay taxes on the income made from selling feet pics.
Paying taxes is compulsory regardless of the type of business you venture into. If you skip paying your taxes, you will end up getting charged with penalties and end up paying fines you could have avoided.
7) How to Sell Feet Pics Without Getting Scammed?
Getting scammed by online platforms is so easy. But you can sell feet pics without getting scammed by being keen on the payment terms.
Receive your payment first before sending pictures or videos. Avoid websites that overpay you for your feet pics. This will limit scammers from getting paid using your feet pics.
Lastly, set your own boundaries. If you are not comfortable showing your face then do not do it.
8) How Old Do You Have to Be to Sell Feet Pics?
Typically, for you to be able to sell feet pics online and get paid, you should be aged 18 years old and above.
Irrespective of where you reside, you should beware of any federal or local laws that govern selling pics of body parts.
Also, take note of what passes for legal age since some consider 21 years, and older, as the commencement of adulthood.
9) How to Collect Payments for Feet Pics?
Depending on the website you are using to sell your feet pics you can collect your payments either via PayPal, Cash App, in the form of Amazon Gift Cards, Skrill, and also Venmo.
Also, you can collect your payments with Patreon. And last but not least, you can get your payments from your website account using an eCommerce platform.
Related Post: Top Places to Trade Amazon Gift Cards
10) Is Selling Feet Pics Dangerous?
No, selling feet pics is not dangerous, it's legal and ethical in countries that permit it!
However, as mentioned before, there is a potential risk of misuse or abuse when selling feet pics online.
For example, someone could buy your feet pics, post them online, or even sell them without your permission.
So, if you are going to sell feet pics, it's important to be aware of the risks, stay anonymous, and take all the necessary precautions to protect yourself.
11) What Is the Best Place to Sell Feet Pics?
OnlyFans is considered one of the best platforms to sell feet pics. It allows creators to set their own prices, offers a subscription-based model, and provides a dedicated space for selling various types of content, including feet pictures.
Sell Pictures of Feet – Final Thoughts
There you go! Now you know that selling pictures of feet is not only a thing, but a thriving business amongst those that have mastered the art.
If you are convinced that you have feet that can sell digitally, there's nothing stopping you from grabbing that opportunity.
What's more; there are so many platforms to do this that there's no limitation to how many feet pics you can sell.
Ready? Take that camera, start taking pics of your feet, and set up shop!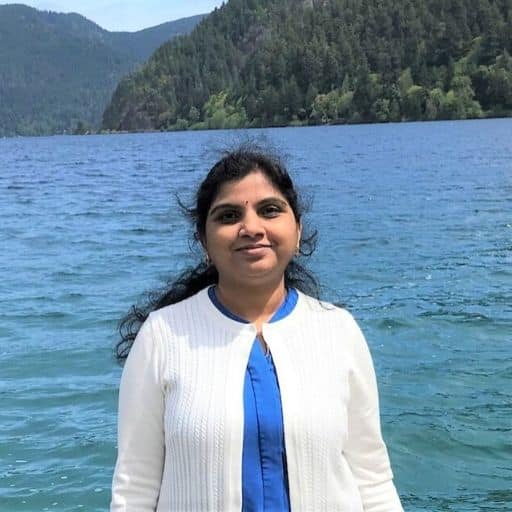 Howdy Folks, thanks for stopping by my blog.
I'm Swati, a proud mom, dedicated side hustler, full-time blogger, and a recognized millennial work-at-home expert. My expertise has been featured on esteemed platforms such as Forbes, CEO Blog Nation, Referral Rock, Vital Dollar, Databox blog, and many more. I have embarked on this incredible journey to share my firsthand experiences in the world of online income generation and to assist all of you in earning money from the comfort of your homes.
Join me in my mission to revolutionize the way we make money and achieve financial freedom. Trust me, it's not as challenging as it may seem!
Together, let's explore the boundless opportunities and pave our paths towards a prosperous future.