What is Instafeet? Is Instafeet Safe & Legit? Can you really make money selling pics on Instafeet?
Before we get to that, did you even know that you can earn money selling feet pictures? Yes, you heard me right!
There is quite a large market of feet lovers out there. What's more, there exist many websites and apps that have made this a very lucrative business – screaming feet pictures wanted!
If you have good-looking feet, or bad-looking – yeah, it doesn't really matter – you can still make your pics a good source of income.
And the best part is that selling feet pics is legal in most countries including the USA, Australia, Canada, and New Zealand. So, back to our question, what is Instafeet and how can you earn from it?
Let's dive in…
Is selling feet Pictures Legal?
In most countries, selling feet pics is legal. That said, there are guidelines on what passes for acceptable pics. Restrictions are usually placed depending on a country's legal age and religious values.
Typically, to sell feet pics you must be at least 18 years old. Also, the pic should not be pornographic in nature- anything above the knee, and if so, you should be in clothes.
What is Instafeet?
Instafeet, as the name suggests, is a new platform for people who love feet. It mainly involves buying and selling feet pictures.
New users have to create a seller profile to start posting their pictures. Interested clients then subscribe to your account and buy your feet images.
For starters, Instafeet only allows sellers who are 18 years and above. Unlike other social media platforms, Instafeet is a private social platform.
Your images will not be visible to the public, but only to you and your subscribers. As such, Instafeet is a safe platform for people who like privacy.
How Much Can I Make On Instafeet?
How much you can earn on Instafeet depends on the quality of your feet pictures and the number of subscribers you have. You first have to set rates when starting out.
Typically, pictures on the platform go for about $5-$100 per image.
For example, if you are an average seller with 4 subscribers, you can make over $70 in a day from a single photo. How?
If you charge $20 per picture, this sums up to $80 upon selling one picture to all 4 of your subscribers. Instafeet will only take 10% of this amount as their commission- that's $8 subtracted from your earnings.
Top earners on the site make up to $500 a day.
From this, it's evident that you can earn money online easily with Instafeet. Why not you? All you have to do is drive traffic to your profile and get visitors to subscribe.
Related Read: How to take good-looking feet pics to sell
FAQs
Here are some frequently asked questions about selling feet pictures:
1. Do You Have To Show Your Face On Instafeet?
Whether or not to show your face depends on you. Understandably, you might be worried that showing your face may welcome creepy guys and stalkers to your timeline and other social apps.
While that's a risk that comes with the site, it's worth reiterating that only you and your subscribers can view your feet pictures.
But what is Instafeet's policy on showing your face?
First, the practice is not mandatory. Nevertheless, you are advised that not showing your face will be a big disadvantage for you. Why? Apparently, most buyers want to see the face that comes with the feet!
It is also, worth noting that pics of feet in socks don't count. The platform also reserves the right to delete inactive users in order to make room for new and active members.
Related Read: Want to go anonymous? Check out these feet-selling apps!
2. Can You Sell Hand Pics?
Instafeet solely focuses on the sale of feet pictures. If you want to sell hand pictures, you can look for hand and foot model agencies.
Alternatively, you can start your own blog where you sell your hand pictures.
There are also photo marketplaces such as Shutterstock where you can make over $100 in a month selling all kinds of pics.
3. Why Do Guys Ask For Pictures Of Your Feet?
You might be wondering why anyone would pay for pictures of your feet, right? Well, these pics are of use to many people and for various reasons. They can be individuals, groups of people, or even companies.
Let's look at the various groups who buy feet pictures and why:
Stock Photography Websites
Publishers for such websites often buy your feet 'pics to post and store them in their library. This is because their audience needs an image variety to choose from. These websites may also ask for your pictures for resale to their customers.
These are people with sexual interest or fetish for feet. You will be surprised that this crowd includes celebrities like Britney Spears and Quentin Tarantino.
With such high-end clientele, it makes sense that making hundreds of dollars daily from your feet is well within reach.
Artists and painters search for creativity anywhere. And for some of them, images of feet are the perfect muses. They are willing to buy your pictures to draw them, paint, frame them, or for other artistic purposes.
Modeling agencies are always on the lookout for images to enhance their creativity when recruiting new foot models. They also have magazines where they publish all sorts of pictures.
Publishers and News Agencies
The web has billions of pictures and they all have to come from somewhere. Webmasters occasionally buy feet images when they are publishing articles that require body parts.
The same goes for news and marketing agencies that need to display feet pics for advertising or branding purposes.
Movie Production Companies
Many Hollywood movies have foot-fetish storylines in their scripts. Luckily for you, not all actors have the 'right' feet for the parts. Film directors buy feet pics from both modeling agencies and independent sellers to hang on movie sets.
It's also possible for you to receive requests for paid video footage of your feet to be edited into movie scenes.
How Safe is Instafeet?
The last thing you need is a creep obsessed with you or your feet, especially with the high rise of cybercrime and cyberbullying nowadays.
Hence, you might be worried about how safe Instafeet might be, and the measures the website has laid to enhance your security and privacy.
Instafeet is a private social platform. This means that your account is your own private space, it's not visible to the public, unlike other social platforms like Facebook and Instagram.
The platform clearly states that when you post your feet pictures, only you and your paying subscribers can view your feet. This assures you that your account is safe from intruders and creeps on the internet.
Note: Also, not everyone can join Instafeet. Being a private social platform, you must first email the admin for approval to join.
Instafeet states that only 10% of creators get accepted to join this platform. Therefore, you can expect some form of a background check before you get approval.
That said, no online platform can be said to be 100% secure. Therefore, to a small extent, it falls on you to ensure that your Instafeet account is safe.
How to Keep Your Instafeet Account Safe?
Below, I have shared tips that will go a long way to keeping your Instafeet account safe and scam-free.
Don't give out your personal information when sharing your feet pics. Make sure to scan the environment where you are taking the picture, to avoid giving out clues about your location.

Since it's you who decides what your subscribers see, come up with a profile that does not divulge much about you. For example, use made-up names or initials on your seller account.

To mask your personal information, use secure payment methods like PayPal or direct transfer. In particular, avoid mobile money transfer as it makes tracking you down easy.

Shut down any of your customers who try to get too familiar. Remember to do it politely so that you don't lose the customer. In simple terms, keep it professional!

As a recommendation by a majority of feet-selling platforms, always include a watermark on your pics. Also, most sellers always write "instafeet.com" under their pics when uploading. This is a marketing strategy that also serves as an added security feature.
Also Read: How to Earn Money Flirting With Phrendly App?
How Much Should I Charge For Feet Pictures?
As I had said earlier, what you charge for your photos depends on you and your client. That said, a single pic goes for anything from $5 with no cap on the maximum amount.
As a pointer, you should keep your price relative to the price of other feet pics sellers on Instafeet. You don't want a situation where you are charging your clients too high or too low, making your pics unsellable.
For a new member, it's advisable to start at a low price of about $10 per picture. Then you can later increase your rates after gaining a larger audience.
You can also charge more for buyers who ask for photos with different specs than the ones that you have posted. Similarly, you should expect modeling agencies to buy feet pictures at a higher rate than individual buyers.
How Does Instafeet Work?
Starting on Instafeet is pretty easy. You first have to create a seller account, also known as a creator account. For this, you need a valid photo ID to facilitate verification. Other details required to sign up include your email address and location.
Your request will be reviewed for approval, and if successful, you'll receive an email confirmation with your sign-up seller account details.
From there, the site recommends that you start by posting at least 5 photos. As you seek to grow your subscriber list by sharing with friends on social media, you can continue adding more pics.
This is a subscription-only service so each person who joins as a prospective buyer will be charged a monthly fee. A standard subscription is about $10/month.
Your payment is twice a month – on the 1st and 15th of every month. Instafeet will take their commission from your earnings and the rest is deposited to your account instantly.
Note: As a creator, you won't be charged anything, be it registration or subscription fees. The only condition is that you must be 18 years and over to sell on Instafeet.
Interested? Click here to register on Instafeet for free.
Instafeet Pay & Instafeet Reviews
Before you try out any get-paid online hustle, it's paramount that you seek advice from those who have already given it a go. It's from job review boards and social platforms that you can get pay details as well as both the positives and negatives of different platforms.
There are thousands of positive Instafeet reviews on the internet, but one that caught my eye is a review by Rachel Mended, a user on the Adopt10plus reviews platform. She is a web developer who's been selling her feet pictures on Instafeet as a side hustle.
She earns over $6000 UAD in a month, about $4,280 US dollars, and even provides her PayPal account as evidence to back her claim. According to her, business is so good that she even considers quitting her web development job!

Source: Adopt10plus.com
On the other end of the scale, some reviews point out that Instafeet is quite a new photo marketplace and trust levels are still low among new members. For those who have tried it though, the site gets positive reviews:
Instafeet web traffic ranks at #718,322 on Alexa, an Amazon-owned market and website analysis platform. Although the rank is low, it translates to low traffic, a testament to the private nature of the site.
Source: Alexa
Still, on the reviews, it's worth noting that Instafeet's ranking on Alexa has been on a steep upward trend. As of publishing, the site had jumped up over 170,000 places in 3 months, with a similar trend being observed since it was founded in December 2018.
Related Resource: How to Make Money on OnlyFans [Ultimate Guide]
Is Instafeet Legit?
As you have seen, it's possible to make money online by selling your feet pictures.
It's not an easy job for many people because you have to deal with creepy people, especially if it's on public social platforms. This is why Instafeet is the best platform to start because it is a private site.
But don't worry if Instafeet hasn't convinced you enough. There exist other feet selling platforms like Alamy, iStockphoto, Shutterstock, and many more…
If you are passionate about selling feet pictures and you are confident enough, then you could be standing on a gold mine.
What are you waiting for?
Start earning money right away by selling your beautiful feet images!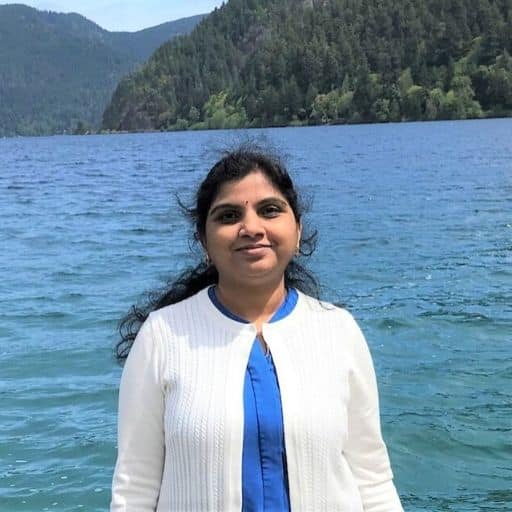 Hey Folks, thanks for stopping by my blog!
I'm Swati. I'm a mom, side hustler, full-time blogger and a millennial work-at-home expert featured on Forbes, CEO Blog Nation, Referral Rock, Vital Dollar, and Databox blog. I embarked on this impeccable journey to expose my online monetary experiences and help you all earn money from home. Come join my make money revolution and attain financial freedom – it's not as hard as you think!