Wondering what apps can I use to sell feet pics?
While there are several apps to sell feet pics for money, the question is which one of these apps will be best suited for your purpose? So I tried to uncover everything about selling your feet pics or videos and share this information with you.
So, if you are having a hard time finding apps that allow you to sell feet pics for money.
Look no further, here are the top-selling feet pictures apps.
Are Feet Apps For Money Legal?
Selling feet pictures is totally legal in most countries!
The major requirement is that the seller has to be an adult in the eyes of the law. Basically, you must be at least 17 /18 years, or 21 years depending on the country.
Nevertheless, app distributors like Google Play and App Store disapprove of the sale of adult content.
As such, ensure your use of any feet pics selling app adheres to sexual content and profanity policies.
Best Apps to Sell Feet Pics for Money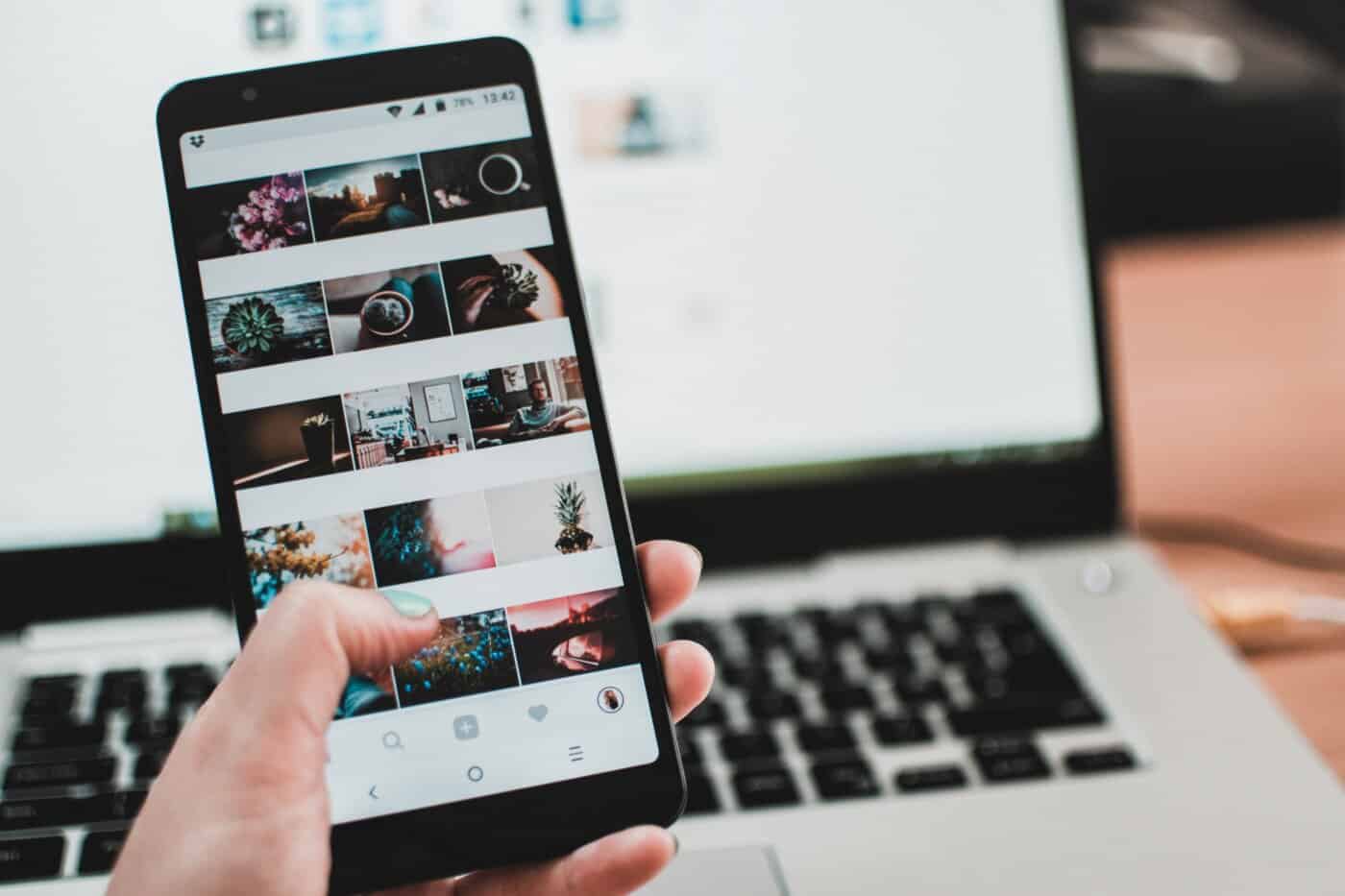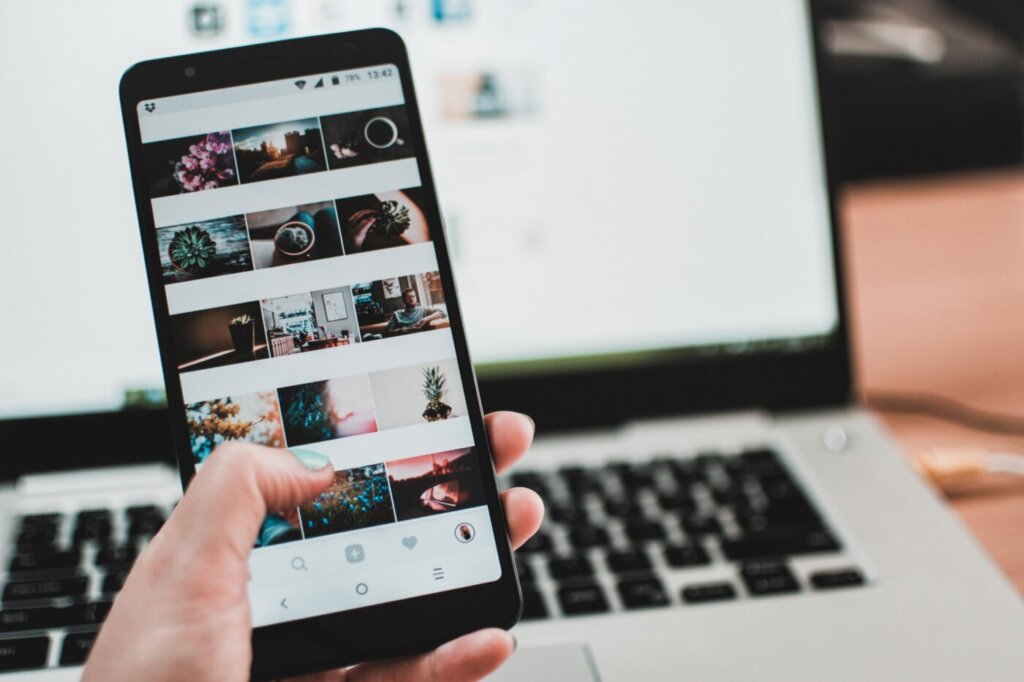 People are selling feet pics for one very simple reason – the huge demand!
There's a good market for your pics, and clients turn to the following apps for pretty feet photos.
These apps for selling feet pics work as a marketplace. You can upload your pictures with prices on it and people who like your picture can buy them.
However, make sure to only upload high-quality attention-grabbing images.
If you need help taking pictures, check out this guide on how to shoot feet pics along with the best-selling poses.
Back to the topic, listed below are some of the top apps for selling feet pics.
Let's get started!
How to Sell Feet Pics Like a Pro ebook!
Introducing, the 'How to Sell Feet Pics Like a Pro!' ebook!
In this 60-page ebook, I detail exactly how to sell your feet pics online (step by step).
I reveal what sites to use, how to price your photos, how to get clients, how to take photos (with examples), how to grow your business, how to avoid scammers, how to respond to DMs, receive payment, and much much more.
Did I mention this ebook is available for only $9.00? Yes, you can now avail of a 65% discount as against its $25 regular price.
Grab your copy before the price goes up and get ready to earn like a boss!
1. How to Sell Feet Pics On Foap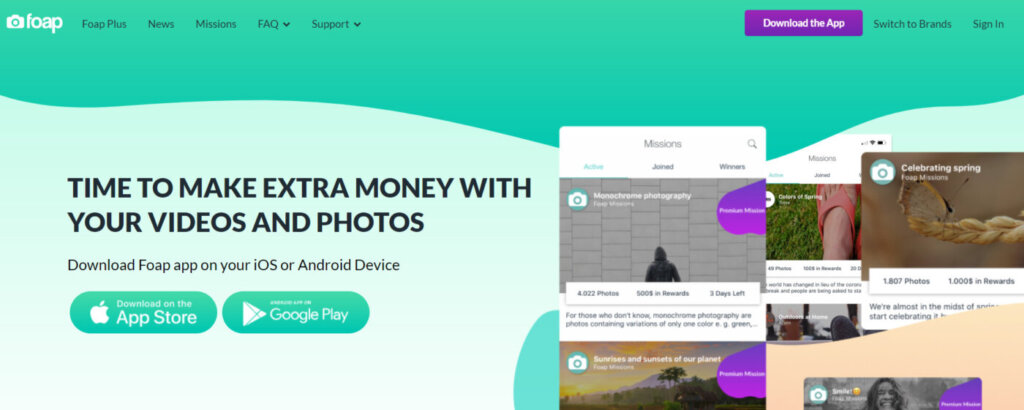 While researching for some of the best apps for selling feet pics, I stumbled upon Foap, a free app that is essentially a marketplace for amateur photographers and social media influencers.
If you want to learn how do I sell feet pics on Foap, then read on how to start making money with Foap.
Founded in 2011, the app has been downloaded by over 3 million creators and is currently available for both Android and IOS users.
You can use the Foap app to buy or sell your own photos to make money.
All you have to do is create an account and upload your photos to the app to be displayed on the Foap marketplace, then wait for buyers who are looking at tens of thousands like yours!
The best part is that this app is 100% free to join, and the company shares 50/50 profits – meaning you'll make $5 per photo (fixed price) sold on Foap's marketplace.
However, the Foam missions pay even better: they're challenging from major brands that propose you something concrete to think about!
If you want to make serious cash and get featured in high-valued campaigns? Foap missions are the way to go.
While regular Foap missions reward in the range from $100 to $500, premium missions can total up to $2000!
Also, your photos in regular Missions can be bought for $10 each, while in exclusive Missions their price can go up to $60.
You'll need to challenge yourself, submit photos to advertising challenges, and if selected, your feet pic can fetch a good prize starting at $60.
The amazing thing about this job is that it's not just for beautiful people. It's time to start taking advantage of this opportunity!
2. Sell Feet Pics On OnlyFans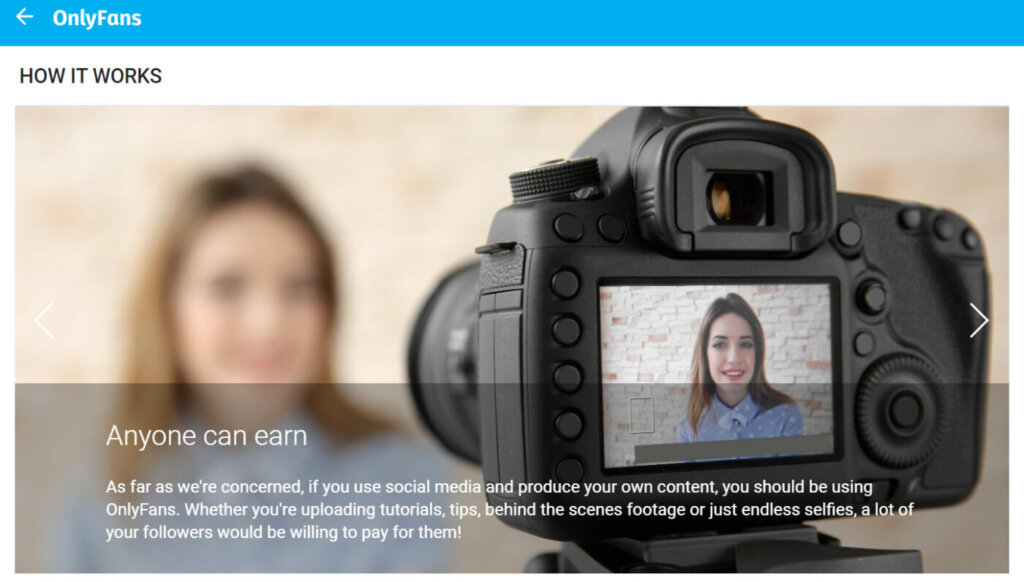 Founded 6 years ago, OnlyFans is owned and operated by Fenix International Limited. It has its HQ off Kean Street in London.
The site was created with an aim of content creators earning free from advertisers while developing a genuine relationship with their fans.
It has over 100 million registered users and over 1 million creatives globally, a good platform to sell feet pics, right?
So far more than 100 creators have earned over $1 million since monetizing their content on the platform.
You can get more than 60% of people to see and engage with your content on this platform.
Are you ready to make up to $300 per day by selling feet pics on Onlyfans? If that's so, first create a feet-pic-selling account on Instagram and Reddit socials, this is because Onlyfans doesn't give you the exposure you have to bring in your own clients to make money. Then you upload your feet pics at no cost on the two platforms.
After you build your audience, create your Onlyfans page and upload several pictures and advertise the page to your followers on both Instagram and Reddit.
To make the most of Onlyfans, you can choose to charge your followers when they want to view your content.
Onlyfans also allows you to set your own rate however, on the flip side, Onlyfans keeps 20% of your monthly subscription as a fee for hosting and other associated costs.
In addition, for you to be taken seriously, keep uploading your feet pics and updating your content – you need to be super active to have active followers too.
Related Post: How to Sell Feet Pics On OnlyFans plus How to Earn Money On OnlyFans Anonymously
3. Sell Feet Pics On Kik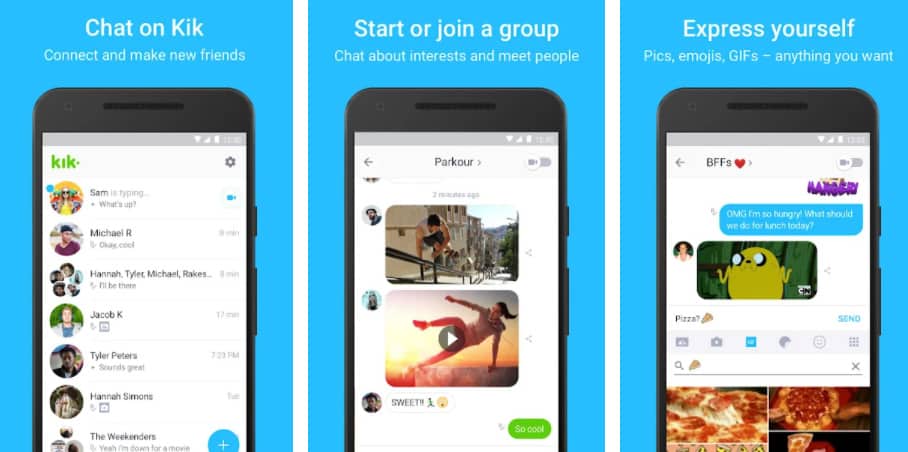 Just like WhatsApp, Kik is a popular messaging app from the Canadian company Kik interactive. The Kik messenger app is available for free on both iOS and Android devices.
Today, with a reliable internet connection, Kik is the best way to connect with friends, especially for teens.
Furthermore, apart from connecting with friends, you can also earn via Kik.
The question now becomes how? You can use the app to sell feet pics on Kik. You might find this business venture weird.
It's certainly not everyone's cup of tea. But if you do it properly and safely, then you might find yourself making extra income almost effortlessly.
At the very least you'll need a Smartphone to start. Once you create your profile, there are lots of foot-selling groups you can join, perfect for finding customers.
Join the groups and start networking with other group members and market your feet pics to them.
No personal contact is required so you can decide to be anonymous.
With your groups, you can easily post your feet pics using hashtags to make it easy for potential buyers to reach out. Once contacted, you can negotiate the charges.
You will receive your payments through PayPal.
4. How to Sell Feet Pics On Whisper App

Are concerned about safety when it comes to selling foot pics online?
Worry no more…
Whisper is a unique app that called itself the "safest place on the Internet," it was developed by WhisperText LLC.
The app allows you to anonymously post confessions, videos, as well as photos.
So, if you are looking for how to sell feet pics anonymously, Whisper is one of the best apps!
It is a free app on iOS and Android operating systems where you can make money from your photos, and yes, including feet pics!
Nowadays, you don't need much to start selling feet pics. With a few things in place like maintaining a pair of pretty feet, social media accounts, and a good phone camera.
Later maybe, you'd probably want to spend on professional photography and invest in the best products for foot care.
That aside, Whisper has no direct messaging feature you can only communicate with your clients in the comment section.
Once you identify a potential buyer you can share your website link or email address to communicate better.
The terms and conditions of using the Whisper app are that you should have a minimum of 17 years.
Even more, the app has stock photos that you can use in your posts, cutting the hustle of finding your own pictures.
5. Sell Feet Pics On Tumblr
So, you are still wondering whether selling feet pics apps are legal? Yes, In most countries like the USA, Canada, the UK, Australia, and New Zealand it's completely legal to sell feet pictures online.
Tumblr is a microblogging and social media platform. Where one can post and share music, quotes, text, pictures, and videos from your phone or desktop. Think of Tumblr as a cross between social networking and a blog.
Tumblr offers you the opportunity to sell gay feet pics on the internet. It all boils down to who is interested in earning by selling feet pics.
To start, download the app, sign up and create a Tumblr account, and start posting.
The comments sections on many of the photos are super active, giving you plenty of people to target.
Clients interested in buying your feet pics will always reach out and that way you can negotiate your price depending on the quality of your pics.
6. Sell Feet Pics On Feetify
Feetify is yet another online marketplace where you can sign up as a feet pic seller.
It is absolutely free to join Feetify and is considered to be one of the best apps for selling feet pics.
Feetify has been around for a few years now, and they're still going strong!
Unlike the other platforms, they reward foot models with actual CASH AWARDS every single month – just for BEING ACTIVE.
Once you set up your profile, you can upload photos of your feet and make money selling them.
The aim of having an account is pretty straightforward in that anyone searching for places to buy feet pics online will definitely find you.
Unlike Whisper, which doesn't have a messaging feature, Feetify is equipped with a chat feature where you can interact with interested parties and vice-versa.
Here, customers may even give you detailed requests, on how they want their foot pictures and videos to be.
Now this offers you the chance to charge a premium price. Luckily, you get to keep all of your earnings as a premium foot model!
So if you'd like to upgrade to a premium plan, it will cost you $57 and $97 for 5 months and 12 months respectively.
The best time to upgrade is once you start attracting more people who'd pay the right price for your feet photos.
One thing I love about Feetify is that even if you don't make any sales after sharing your feet pics and since you got featured, the app will definitely pay you.
Learn more about getting paid by Feetify right here
7. Sell Feet Pics On WikiFeet
If you're looking for a dating app to sell feet pics, WikiFeet is here to save your day as a feet pic seller.
As the name suggests, Wikifeet is all about selling feet pics online. It is a photo-sharing website founded by Eli Ozer and is dedicated to sharing photos of celebrities' feet.
The only requirement being the celebrity must have been over 18 and with everyone reasonably covered when pictures were taken.
In 2016, Vice Media's Lauren Oyler described Wikifeet as "…the most extensive online message board and photo gallery of women's feet on the Internet''.
It is popular for using feet pics mostly from celebrities, online influencers, and politicians.
They even run "Feet of the Day" and "Feet of the Week" to recognize celebs with the best pair of feet.
It is with no doubt that this website has a lot of potential buyers – almost 3-million-foot fetish users. For each pic you post, the comment section is where you communicate with your buyers.
Unfortunately, WikiFeet was banned from Europe on 7th June 2021.
8. Sell Feet Pics On Reddit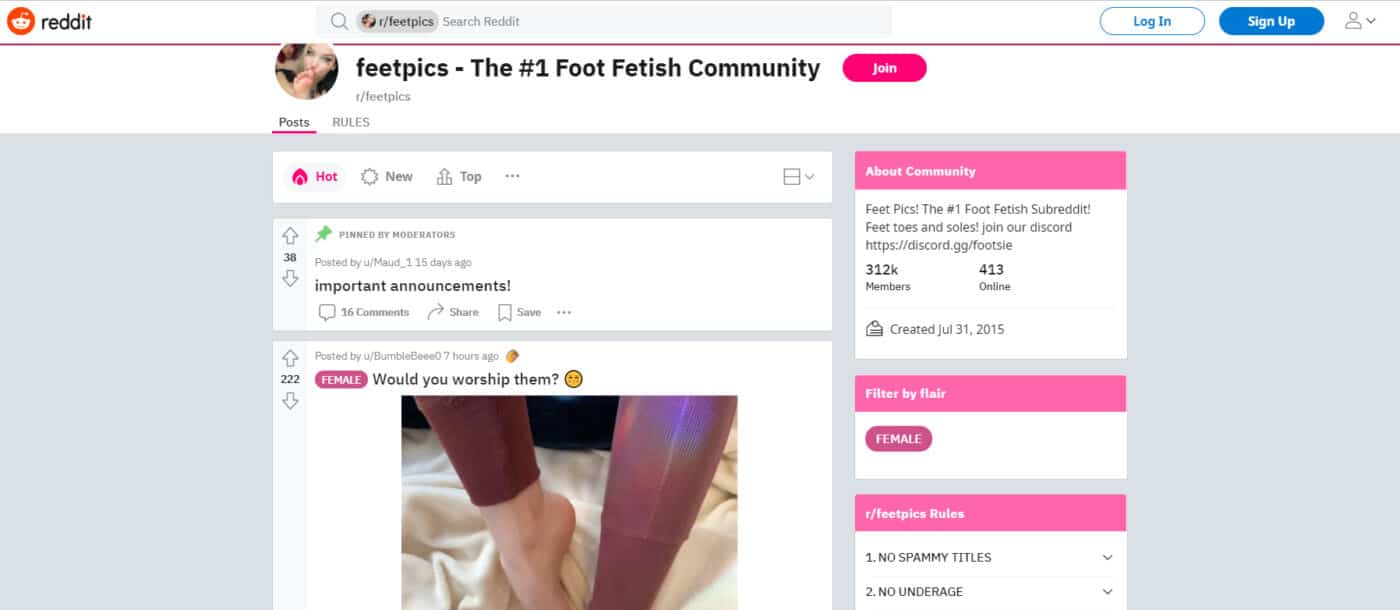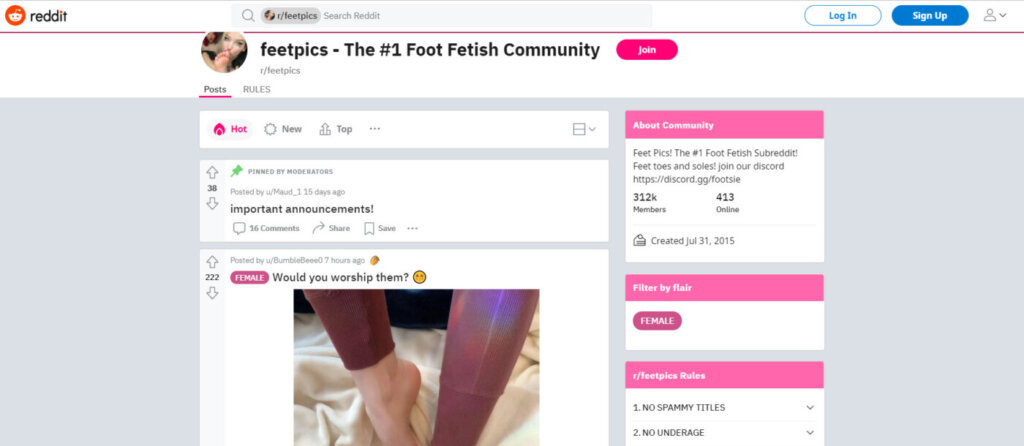 Ever heard of Reddit?
Reddit is 'A one' American social news aggregation, web content rating, and discussion website founded by Steve Huffman, Alexis Ohanian, Aaron Swartz, based in San Francisco California, US.
The number of Reddit users has been rising since its start. This is because, according to the company's at the end of 2020, there were 52 million daily active Reddit users worldwide. This marks a 44% yearly increase from October 2019's 36 million.
As a Reddit user, you can join various Foot Fetish Subreddits on the site and request access to special discord servers to level up your marketing.
As a community member, you can also submit content, such as links, text posts, images, and videos to the subreddit, which are then voted up or down by other members.
This simply means the more upvotes you get the higher you are placed and if you get more downvotes, your guess is right, you should expect a low ranking.
How To Sell Feet Pics On Reddit
You can send direct messages to potential purchasers of your feet pics. Also, you can link your comments to your website. Once contacted privately, you can then sell pics directly to buyers.
Set up your account right now and start connecting with people around the world while making money as a foot fetish model.
9. How to Sell Feet Pics On MeetMe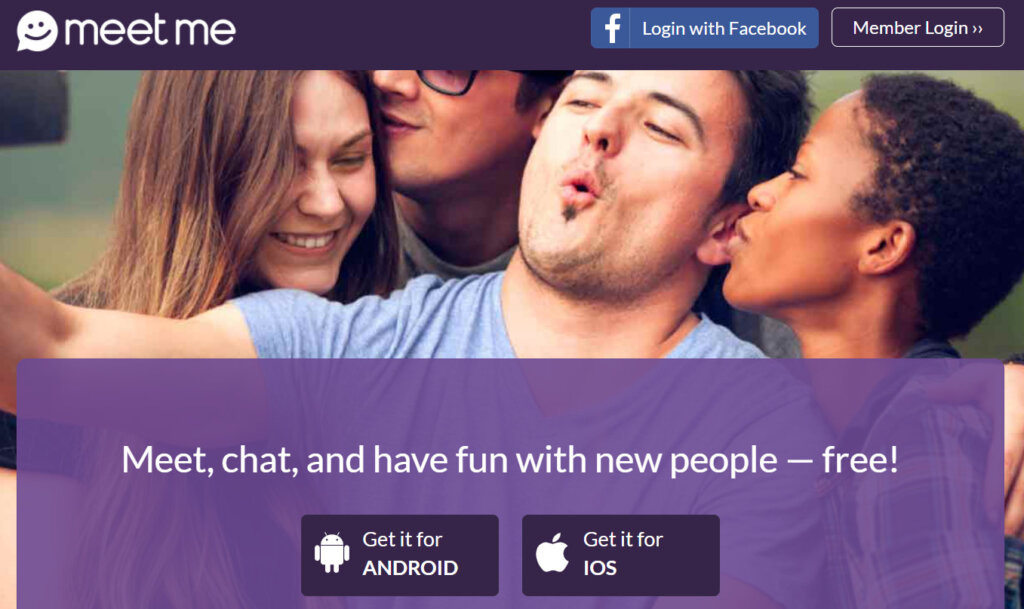 Looking for where to sell feet pics for free?
MeetMe is one of the best apps to sell feet pics by connecting you with nearby potential buyers of your feet pictures.
You can sign in with your Facebook account. Just create your profile and share feet pics from different angles.
You don't have to wait until you get employed to start earning. Join this feet app and be ready to earn.
You can make up to $100 in an hour by selling feet pics on MeetMe.
10. Make Money on Feet Finder App
Looking for where to sell feet pics in Europe? Sign up on the Feet Finder website from anywhere in the world and start making money.
This is a secure foot fetish platform with over 1m users. The marketplace has many categories for listing feet pics including soles, socks, male, dirty feet, and nail polish.
Feet Finder is a legit platform with a 4.9-star rating on Trustpilot from over 2,600 reviews.
Note: Feet Finder app for iPhone is not yet available due to the fact that foot fetish apps are not allowed on App Store. The same restriction applies to Google Play.
Read: How to Sell Dirty Socks Online [2023]
11. Sell Pics on Only Feet App

Styled as a feet finder app, this is an Android foot pics app for both buyers and sellers. You can list your photos and videos under sexy feet, ankles, and socks.
Only your friends and potential buyers get to see your pics.
Nevertheless, this platform is among some fairly new feet pic selling apps on Google Play. As such, its services and suitability cannot yet be ascertained.
9 Sell Feet Pics Apps
You can sell feet pics on apps such as;
What Is The Best Platform To Sell Feet Pics?
The best website for selling feet pics is obviously Feetify.
With an excellent rating of 4.5 stars out of the possible 5 stars on Trustpilot, Feetify is a dedicated feet site that has over 206,000+ real active members.
As a Feetify premium member, you get to keep 100% of your sales. Even if you want to continue as a free member, you can still make up to 80% of the sale price.
In addition, the site pays for posting quality feet pics and rewards with actual cash awards even when no buyer comes calling!
Each cash award per model starts at $10, $20, $50, and even $100+ per model, depending on the quality of your participation and uploads each month.
It also offers unlimited exposure on its live feed page where everyone can see what kind of content goes up there first-hand so that they know which users are worth following and watching for future promotion opportunities.
So go ahead, sign up for Feetify and start earning $$$ for those cute little toes right now.
Check out the other places to sell your feet pics without getting scammed.
Best Feet Pics App: What Is The Best App To Sell Feet Pics?
Foap is your answer to "what app to sell feet pics?".
The Foap app takes only half of what makes from your content, a small price in exchange for extensive marketing campaigns and a huge buyer base.
Licensed pics go for $10, meaning you make $5 for each pic sold. I also find Foap Missions extremely lucrative, earning you up to $200 per winning photo.
Alternatively, you can also try TikTok, Instagram, and Onlyfans apps to attract foot-fetish buyers!
First off, all these apps are free apps. This simply means that you pay nothing to join or post your feet pics. These apps also allow you to sell the same feet pic to several buyers.
Best Feet Pics Selling Apps: FAQs
1. How To Sell Feet Pics For Free?
You can sell feet pics for free on Reddit, Instagram, and TikTok. These are social sites where you can join and create a following, made up of foot lovers, at no cost.
These are people who you can market and directly sell your pictures. Additionally, you can use the same platforms to popularize your feet pic selling blog or website.
2. How To Sell Feet Pics Reddit?
Reddit does not facilitate the buying or selling of feet pics. The site is, however, perfect for creating money-worthy relationships through foot fetish subreddits.
Such communities include r/feetpics with over 446k members. The subreddit allows NSFW digital content, meaning you can create sexy feet poses for sale.
Other groups to sell on include r/feet (313k members), r/footfetish (198 members), and r/FFNBPS (65.1k).
To get paid on Reddit, instruct interested buyers to DM or PM you. Once you are having a one-on-one chat, introduce your payment method and sale procedure.
3. What App Can I Use to Sell Feet Pics?
You may sell your feet pics on Instagram, Reddit, Onlyfans, TikTok, or other foot-pics selling platforms like Feetify and Feet Finder.
If you tried and know any other sale feet pictures app, please write it down in the comments below.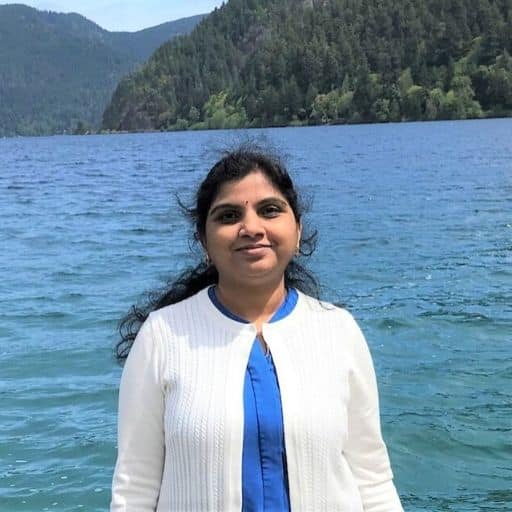 Hey Folks, thanks for stopping by my blog!
I'm Swati. I'm a mom, side hustler, full-time blogger and a millennial work-at-home expert featured on Forbes, CEO Blog Nation, Referral Rock, Vital Dollar, and Databox blog. I embarked on this impeccable journey to expose my online monetary experiences and help you all earn money from home. Come join my make money revolution and attain financial freedom – it's not as hard as you think!