Are you looking for some unique methods to make money on OnlyFans without having to show your face? Even though OnlyFans is known for its explicit content, it was not designed with that goal in mind.
People frequently search the internet inquisitively for details on "how to make money on OnlyFans without showing your face."
This article will discuss how you can make money on OnlyFans without showing your face. Let's get this started! Drumroll!
How to Start OnlyFans Without Showing Your Face?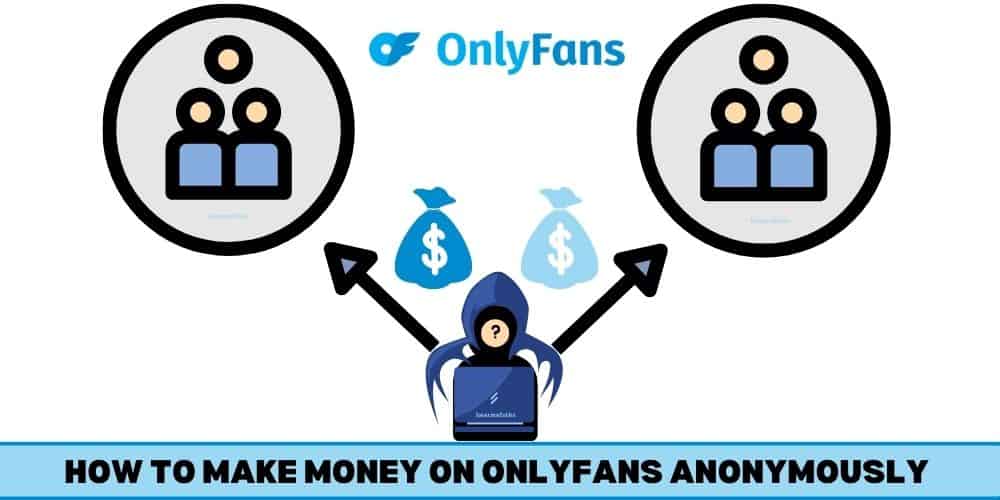 The digital era is the ideal time to be a creative person. They get to showcase their talent, express themselves, and make money. But as they say, everything good comes at a cost. To fully utilize social media platforms, you must forgo your privacy.
Nevertheless, not everyone is eager to get publicity, particularly when you work for Onlyfans, where adult content is the most popular. Here's how you can start your Onlyfans without revealing your face.
1. Verify Your Identity on Onlyfans Using Your Real Identity
This might conflict with our article's title but don't go off with the concept of "making money on OnlyFans without disclosing your face" without first learning how to do it properly. You could end yourself making a catastrophic mistake.
If you're new to Onlyfans, there's something called "Onlyfans Verification" that you must complete around the end of your signup to have your account verified and begin monetizing it.
The problem is that the OnlyFans verification is lengthy and stringent, which is why many people try to find a way around it.
Before your account can be validated, you must provide the following information:
Your Title and Name
Home address/location
Year of Birth
Government identification, and a photograph of yourself.
The problem is that the details you offer must be correct and relate to one another. For example, the name entered during the verification procedure should match the name on the government ID.
Your account would be terminated if it doesn't. In general, you should use your actual name for tax purposes when creating your Onlyfans account so that it may be validated.
Worry not, you can still stay anonymous by using your stage name as your username, which is public.
2. Pick a Niche and Work on It!
Among the most significant things, you can do for yourself as a great artist is figure out your area of expertise. It aids in making an impression on your followers and provides guidance for your subsequent actions.
To earn money, you can create niche content for your intended audience. A few niches, for example, do not require you to expose your face to your followers. Specific body parts and cosplay are examples of content niches.
There are three main advantages to picking a niche on Onlyfans
Less Competition: It spares you from competing with 1.5 million other creators and confines your competition to a specific specialty. An example is that an ASMR maker will only need to contend with other ASMR creators, not the entire market.
Better Brand Promotion: When you select a niche, everything you do reflects it, even how you dress and speak. This lets you get the word out about your business better, which keeps some loyal customers coming back.
Keep your anonymity: Only individuals interested in your niche will pay attention to you because each niche community has a limited audience. The remainder will remain in the dark. Onlyfans allows you to stay anonymous while earning money without revealing your identity.
OnlyFans' content recommendations for women
Beauty and fashion
Cosplay
Private Fitness trainer
Curvy girls
OnlyFans content suggestions for everyone
| | |
| --- | --- |
| Do it yourself. | Recipes and cooking videos |
| ASMR | Music or Digital Arts and Crafts |
| Product unboxings or service reviews | Video games and animations |
| Tutorials and how-to videos | Psychic and Taro readings, Aura cleansing |
| Travel and adventure. | Cryptocurrency |
| Photography | Podcasting |
2. Collaborations and Shoutouts!
Doing cross-promotions is a great way to grow your OnlyFans earnings and reach a larger audience. So if you're looking to make more money on OnlyFans, consider shoutouts for shoutouts (SFS) with other content creators and doing some cross-promotions!
For a shoutout, you can simply reach out to other content creators in your niche that you think would be a good fit and ask if they'd be interested in doing a cross-promotion with you. If they agree, you can promote their content on your OnlyFans page and vice versa.
How to Be Successful On Onlyfans Without Showing Your Face?
There are a lot of ways to be successful on OnlyFans without showing your face. You can create content that is entertaining, informative or both.
Here are a few tips to help you build a successful w OnlyFans account without showing your face.
1. Use a stage name that does not reveal your identity.
This is crucial for two reasons. It helps you to stay anonymous, and it also means that if somebody does find out who you are, they won't be able to discover your OnlyFans account quickly.
Before you sign up for OnlyFans, consider what name you want to use and make sure it's something distinctive that others won't be able to guess.
Make sure your stage name doesn't contain any nicknames or anything that would lead people to call you by your real name. Don't, for instance, use the shortened form "Ari" if your name is Ariana.
Don't overthink your stage name choice. Make something simple. It is preferable if you can come up with a catchy name.
2. Put on a mask or make your face in pictures and videos blurry.
There are several approaches you can take. One option is to just wear a mask throughout your images and videos. This protects your identity while still allowing you to display your body.
Another choice is to apply a face blur filter to your pictures and videos using a photo editor. This is an excellent alternative if you don't want to wear a mask constantly.
You can use one of the many free online photo editors or spend a lot of money on a program like Photoshop.
If you're uncomfortable showing your face, using a mask or hiding your face in photos and videos is a terrific method to get income on OnlyFans without exposing your identity.
3. Use Onlyfans' Geo blocking feature.
One of the most underrated and best features of Onlyfans is its Geo Blocking Feature. Thanks to this feature, you can stay anonymous on Onlyfans. It's in the dashboard's settings panel.
Navigate to the settings tab. Press the security button. By scrolling down, you choose the regions or IP addresses in the Geoblocking section that you don't want to see your content from.
This can be helpful if you wish to stop a specific country from monitoring your whereabouts or snooping on your activity. Instead of nations, you can instead restrict individual IP address ranges.
It's also worth noting that VPN users can circumvent your limitations and gain access to your material.
Restricting IP addresses isn't something you should do if you're just starting. General practice is to block specific IP addresses rather than a country or group of IP addresses.
4. Keep all scars and tattoos away from the camera.
While your history and face should remain private, you should be mindful that your scars can be identified. People will constantly try to solve the puzzle of who you are, where you live, and so on if you do things anonymously.
You should be prepared to be aware of any tattoos, scars, birthmarks, burns, etc., that you may have. If the mark is visible, you can hide it with props and posting style if it is visible.
You can also use a tool for editing photos that lets you blend, erase, and crop to make beautiful photos without these marks.
5. Keep your voice in mind.
Your voice is a crucial consideration if you want to earn money on Onlyfans without showing your face.
This may be overly forceful, but it should not be overlooked. You aren't even aware of who is keeping an eye on you. Keep in mind that prevention is better than treatment, and being secure is preferable to be discovered.
According to several studies, human voices are utterly unique to each individual. That's why, even if you couldn't see them, you could feel and recognize the voices of your brothers, parents, and friends from a distance.
You should practice your voice if you want to create an Onlyfans account without displaying your face. You can accomplish this by changing your voice manually while speaking.
Alternatively, you might opt to use a voice-changing app or program.
6. Do keep your anonymity on social media.
You will want to publicize your OnlyFans via social media at some point. However, if you aren't cautious, you may encounter problems.
First and foremost, decide which social media channels you intend to use for promotion. Reddit ought to be among such platforms if anonymity is crucial. Instagram is yet another option.
You should not link any social media platforms that utilize your real name while constructing your social media platform.
For instance, if you have a real-name Instagram account, it shouldn't be connected to your private IG. Keep it as distinct and as far away from you as possible.
Do not link any social network accounts that require you to check in with Facebook, Google, or other services.
Note: Use the same stage name you used to create your Onlyfans account for your social media handles
7. Use some amusing masks if you wish to include your head.
Masks and blindfolds might help you conceal your face if you want to use pictures of your head. Instead of cropping, try utilizing animal or leather masks, scarves, or other forms of masks.
This is also helpful if you desire to appeal to certain fetishes because it does offer some customization if that is what you want.
8. Don't Post Outdoor Photos
If you wish to keep your identity and location disguised, you must not post any outdoor photographs. If you do, you need to pay close attention to your surroundings.
You don't want someone to be able to track you down, from the angle of your picture to having visible locations or structures in the background.
This can include places like gas stations, hotels, cafes, and other businesses. You should also be cautious when gazing through mirrors, wearing goggles, or touching anything with a reflective surface.
These objects could reflect what you're doing on them, giving people a sense of where you are.
9. Connect With Your Audience Anonymously
Another thing to keep in mind is that people want to feel like they are a part of something. When you interact with your fans and give them updates, you are building a relationship with them.
This relationship is what will keep them coming back for more. If you can show that you care about your fans, they will stick around.
So, though you prefer to stay anonymous, you must still make sure to respond to your DMs and offer exclusive content for your audience. If you can give them something they can't get anywhere else, you will be successful whether you reveal your face or not.
10. Connect Your Existing Accounts
If you have a large following on another social media platform or channel, you can use that to your advantage and bring them over to OnlyFans.
This is will help boost your growth and give you a head start on the platform. For example, as an artist on Bēhance, you can showcase your creative work to OnlyFans' audience and get paid exclusively.
Additionally, if you have any other skills or talents that you think your fans would be interested in, you can promote those on your OnlyFans page as well.
This will help you stand out from the rest and attract new followers.
How to Make Money on Onlyfans Without Showing Your Face?
The primary way content creators earn money on OnlyFans is by collecting monthly subscriptions or followers. However, there are additional ways to monetize OnlyFans.
1. Funneling Your Social Media Following to Onlyfans
Every company's lifeline is marketing. The same applies to OnlyFans creators. Following the creation of a profile, the most effective strategies to promote are:
Use the social media tools in your bio link: You can establish links using tools like Linktree that will take viewers to a page with links to all the important websites, including Onlyfans.
Utilize Instagram Marketing: Instagram is an excellent place for OnlyFans makers. Though adult content is prohibited, explicit content is permitted. Use this as a chance to post your work and connect with potential followers using hashtags geared toward specific groups.
Use Twitter to advertise your OnlyFans page: Adult content is not prohibited on Twitter. As a result, you can utilize your Twitter account to promote Onlyfans. Also, the people you follow on Twitter will likely support you and tweet about your work to help you reach your goal.
To reach NSFW and Fetish audiences, use Reddit: You may also promote your content by posting it on related forums or subreddits. Onlyfans is a fantastic adult-friendly network where adult video makers can create an account, publish short clips in some of Onlyfans' top NSFW subreddits, and earn money without revealing their faces by linking Redditors to the Onlyfans page.
2. Offer Monthly Subscriptions
Offer full access to your premium content in exchange for a monthly subscription fee from friends or followers. This method is straightforward.
3. Sell Exclusive or Unique Content In the DMs
You may sell images and clips, but you could also provide them with digital content like audiobooks and documents, or you could even give them physical products.
In that scenario, OnlyFans would merely act as an interactive payment processor.
4. Live Video Streaming
If you possess a new OnlyFans account (your subscribers do not pay a monthly subscription), OnlyFans provides you with the option of having revenue-gated streams, effectively allowing you to set an entry charge to join your stream.
The least expensive "entry fee" is $5. This is perfect for musicians, dancers, actors, and any other creator who wants to live stream something special.
Ideas for Generating Income On Onlyfans
Photography: OnlyFans can be pretty effective for photographers. You may exhibit your art, conduct photography courses, and more. All without revealing your face! It is no surprise that many people utilize OnlyFans to buy feet images online.
ASMR: On the OnlyFans portal, there are numerous ASMR creators. What's impressive with ASMR is that you may make accounts for wide different varieties of the specific trend. Soap cutting, slime making, playing, and other activities are prevalent. Additionally, you don't have to show your face.
Fashion: Consider creating a fashion-themed account if you enjoy fashion. You can also show off your OOTD (outfit of the day) without revealing your face.
Sell Kinky Stuff: Selling stuff like dirty socks and used underwear are quite profitable on plaforms like Snifffr and SofiaGray. Use your Onlyfans profile to market your products listed on these platforms. Learn more about – what is Sofia Gray and what is Snifffr.
Cooking: Another immensely profitable field where you can operate anonymously is cooking.
Product Unboxing and Ratings: Creators of Product Unboxing and Reviews are never required to expose their faces. They're also quite profitable! You can add to the money you make from subscriptions with affiliate marketing by unboxing and reviewing products.
Life Hacks/How To's: Almost everyone has heard of the 5-Minute Crafts name. This well-known brand makes films with brief life hacks and how-tos but never shows their faces.
Music: OnlyFans may be a fantastic platform for secretly sharing your music with admirers while never having to show your face.
Adventures From Different Perspectives: Action or travel content is another enjoyable option to generate income on OnlyFans without revealing your identity. You may travel, hike, ride, kayak, and do other activities.
Art: Art of any and all kinds is a fantastic way to earn money on OnlyFans, and you don't have to reveal your identity. This can include nail art, drawing, painting, handicrafts, rug-making, crocheting, etc.
Here's everything you need to know for the question "How to make money on OnlyFans without showing face." However, as we evolve in this rapidly growing technological world, there are always new methods for tracking down people and increasing your anonymity. Choose how you operate wisely.
FAQs:
1. Do You Have to Show Your Face on OnlyFans?
No, you don't have to show your face on OnlyFans if you don't want to. You can choose to use a pseudonym and only show your face to people who you know and trust.
However, OnlyFans is a challenging platform, so if you wish to succeed anonymously, you'll need extra work. The mere fact that you hide your face makes you less appealing.
2. How to Stay Anonymous on OnlyFans?
If you wish to stay anonymous on OnlyFans, you must keep all of your personally identifiable information secure. Do not submit anything that could identify your location, such as a location tag or a background image.
If you want to remain anonymous, you can establish the account using a new email address or username that contains your stage name.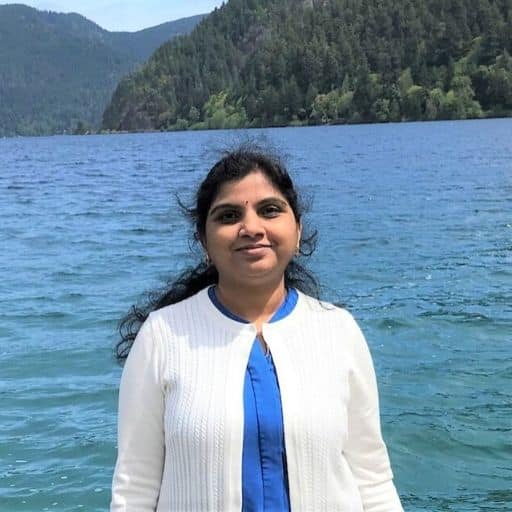 Howdy Folks, thanks for stopping by my blog.
I'm Swati, a proud mom, dedicated side hustler, full-time blogger, and a recognized millennial work-at-home expert. My expertise has been featured on esteemed platforms such as Forbes, CEO Blog Nation, Referral Rock, Vital Dollar, Databox blog, and many more. I have embarked on this incredible journey to share my firsthand experiences in the world of online income generation and to assist all of you in earning money from the comfort of your homes.
Join me in my mission to revolutionize the way we make money and achieve financial freedom. Trust me, it's not as challenging as it may seem!
Together, let's explore the boundless opportunities and pave our paths towards a prosperous future.