In this post, we are going to look at how to make money on OnlyFans. As you know there are many ways you can make money on social media with OnlyFans being a leading platform in this category.
This is a popular exclusive content-sharing service that is based in the United Kingdom.
Well… it was not very popular, especially outside the UK, but since Beyonce referenced OnlyFans in a song, the platform went viral. A 15% traffic surge was recorded a day after the song went public!
What's more, this site became even more popular after the 2020 global pandemic. That's according to OnlyFans, CEO Tim Stokely, who claimed that about 150,000 new subscribers plus 6,000-8,000 new creators joined every day throughout the year. Also, the overall subscription amounts shot up by around 50%.
It's, however, a controversial website with most members using it to showcase explicit content including porn, locking such content behind a Paywall. That said, you can use OnlyFans to post clean content and earn from it.
The bottom line, you can earn money online from home through this social platform.
How do you go about it?
Read on to find out everything there is to know about the site in this OnlyFans ultimate guide.
What is OnlyFans?
Started in 2016 by Timothy Stokely, OnlyFans is a platform for earning by sharing content such as photos, recipes, creative writing, videos, or even live chats.
And there is no limitation to the type of content you share, be it clean or exclusive. Today, it boasts about 30 million users and 450,000 content creators. This company is based in London.
The site is known to be used by sex workers in the adult industry, according to The New York Times. As such, it's dubbed "the paywall of porn". Let this not fool you though, OnlyFans can be used by anyone.
If you sign up as a creator on this platform, you get to earn from your audience or "fans".
This is through subscriptions, paid messages, and tips. Your fans subscribe to your account monthly at a fee of between $4.99 and $49.99.
Alternatively, you can purchase content from other creators by subscribing to their content.
Most importantly, whatever you post is protected by OnlyFans' paywall. This implies that your content isn't freely available to the general public.
While free accounts allow Fans to subscribe without paying a monthly subscription fee. Paid accounts require Fans to pay a monthly subscription fee to view your feed. However, free accounts allow for paid posts and paid live streams.
Your account is totally private.
Who Uses OnlyFans?
Since its existence in 2016, OnlyFans has been mostly used by sex workers. Nevertheless, this narrative changed after celebrities like Bella Thorne and Cardi B started using the platform to reach out to their fans.
Also, most content creators on other platforms like TikTok redirect their fans to OnlyFans promising exclusive content. All this is in exchange for cash.
Some of the popular OnlyFans accounts are owned by:
Adult entertainers

Celebs

Housewives

Models

College students
In particular, according to The New York Times, the site has completely revolutionized the adult industry. This means that you'll find thousands of professional sex workers, porn stars, and models who supplement their daily income with OnlyFans.
What you do with your earnings is totally up to you.
For example, Megan Barton Hanson raised over $1 million in donations to the Australian wildfires in 2020. She did this by charging her fans $10 for viewing explicit photos of herself.
Generally, any person can use OnlyFans, regardless of whether you are an artist, fitness coach, writer, or model.
So, upload your videos & messages, and talk to your fans through chats. And if you are open to it, don't forget that OnlyFans has a lax content policy that lets you post explicit pictures for cash!
How Does OnlyFans Work?
Let's take a look at the pay-per-view model of Only Fans:
Once you create your account, all you have to do is upload content and get busy attracting fans to your account. Subscribers can then opt for your content at a fee set exclusively by you. You'll walk away with 80% of this subscription fee while OnlyFans takes the rest- 20%.
You need to have attained the legal age to operate on this site.
When it comes to privacy, OnlyFans ensures that your content is not visible beyond your paywall. How? If a fan, for instance, tries to take a screenshot of your photo, it will appear as a black screen. Users can also be banned if they try to take a video recording of the screen.
OnlyFans also prevents copyright violations in accordance with the Digital Millennium Copyright Act (DCMA) regulations. As such, there is no content piracy allowed on this platform.
Best Ways to Make Money on OnlyFans
So, how do you increase your earnings?
When you sign up on OnlyFans your subscription price is set as "free" by default. It's up to you to set up your subscription fee.
If you want to earn more, as a newbie, you should quote a low price. This will give you an opportunity to woo many subscribers as you learn what kind of content they need from you.
As you become more popular, you can increase your subscription fee.
Most creators on this platform have set their debut fee at $9.99 or lower. However, if you want to earn much more, OnlyFans provides creators with the following streams to make money fast:
1. Receive Tips
One way to make extra income through OnlyFans is when your fans send you tips by clicking the dollar icon located under your post.
Alternatively, they can tip you via messages. However, you have to post quality content such that your fans won't find it difficult to tip you. Tips go for about $5 each.
2. PPV Messages
Also known as Pay-Per-View messages, this is custom content that you share with your fans via your account. In other words, your fans pay to view these exclusive texts, photos, or videos.
How is PPV different from normal OnlyFans posts?
Basically, you send messages to individual fans instead of broadcasting them to the general public. You do this by composing a message to the select fan's account, attaching a media file, then setting your preferred price tag for your message.
Additionally, you can send PPVs to all your fans at a go. Do this by visiting your messaging page, picking a message, then clicking to send it to all your subscribers.
You can also send a media file and set a price tag. This message will be broadcasted to all your fans. But even so, you don't send PPVs randomly, instead, your subscribers have to request such messages.
Other files you can send as PPVs include
Workout plans

Recipe books – click here to know how else to make money from your recipes

Meal plans

Custom products
Such PPV messages will boost your earnings on OnlyFans. You may find a fan requesting a custom photo or video at $50.
Referral Program
Additionally, you can also earn a referral bonus of 5% of your Referred Creator's Earnings:
For the first 12 months of their Account.

Limited to the first $1 Million Dollars earned by each Referred Creator. This allows Referrers to earn up to $50,000.00 per Referred Creator. Isn't that amazing?
There are no limitations on the number of Referred Creators or your total Referral Earnings. Just make sure they sign up through your referral code.
Note: To start earning on OnlyFans, make sure to follow these steps detailed on their page:
Add your bank account that is in your own name

The bank account should be in the same country as the country that issued the verified photo ID of the Creator. As an alternate payout method, you can add a verified e-wallet

Complete your W-9 form (for US Creators)

Make sure your account is verified

Make sure you have set your subscription price
Note: You may be unable to set a subscription price until your account has been verified.
Related Resource: Flirtbucks Review – Get Paid to Text
How to Make Money On OnlyFans for Beginners
How to Make Money On OnlyFans as a Guy?
Up to this point, it's safe to assume that only women can make money on OnlyFans. This is not true.
While it's mostly women who register as creators on the site, men can also earn on it. With that in mind, let's look at proven ways – how you can make money on OnlyFans as a woman and as a man.
As previously stated, this site is subscription-based. As such when fans subscribe to your content, they are charged a subscription fee of up to $49.99/month.
For a man, all you need is to create content that appeals to women. Your profile can also target other men who are inclined to consume male-based content.
The point here is to start by identifying your audience and knowing what they want. You will be surprised to know that not every profile on OnlyFans is geared towards sexual gratification; some men subscribe to male models just for fitness advice.
So, how much money can you make on OnlyFans? The simple answer is that there is no limit to your earning potential.
It all depends on the number of followers and the subscription fees required to access your profile.
For instance, if you have 100 active followers, you can earn a minimum of $399 ($499 less 20%). Increase your subscription fees to $49.99 and you can make $3999, from the same audience pool.
The trick is to generate viral content that brings in high-spenders to your OnlyFans account. This is doable considering that Bella Thorne (360k+ fans) made around $1m on her first day and over $2 million in just a week on the platform.
Another popular creator, Rubi Rose (5.4k+ fans) made $100,000 in 48 hours by just posting her photos on OnlyFans. Mind you, she posted photos that were already free on her Instagram account!
How to Make Money on OnlyFans Without Showing Face?
As with any other social media platform, OnlyFans can be risky when it comes to privacy issues.
The explicit nature of the site also makes most users concerned about revealing their faces as well as private info on the platform.
As a result, most creators choose to conceal their faces – which is acceptable per the terms of service.
As an alternative, you can opt to crop out your face or put on a face mask when posting videos or pictures of yourself.
Going by the huge number of creators who maintain anonymity and still earn, fans will subscribe to your content regardless of whether you reveal your face or not. You, however, need to post quality content to make up for this.
How to Make Money On OnlyFans with Feet?
One way how to make money on OnlyFans without showing your face is by selling your awesome feet pictures. There are OnlyFans users with a feet fetish and are on the lookout for sexy feet pics.
However, you won't earn much since most people join this platform looking for more 'showy' adult content.
If you want a dedicated platform for selling feet pictures and earn up to $100 for one photo of your feet, learn how to make money on Instafeet.
Also Read: Housewive Jobs At Home
Social media is one of the best ways to increase your traffic on OnlyFans. However, you can also earn on this platform without the use of social platforms.
You can do this by promoting your account physically. This involves informing everyone you meet about your OnlyFans business.
Alternatively, you can use alternative online forums to promote your business. An innovative idea would be to create and grow a blog that advertises your content for cash business.
Another genius way to advertise is by taking out the good ol' newspaper advertisement. You can also use sites such as Skillshare, where you can create online classes and popularize your OnlyFans venture.
Lastly, you can put tagged free samples on tube sites as a way to promote your OnlyFans without social media.
OnlyFans Top Earners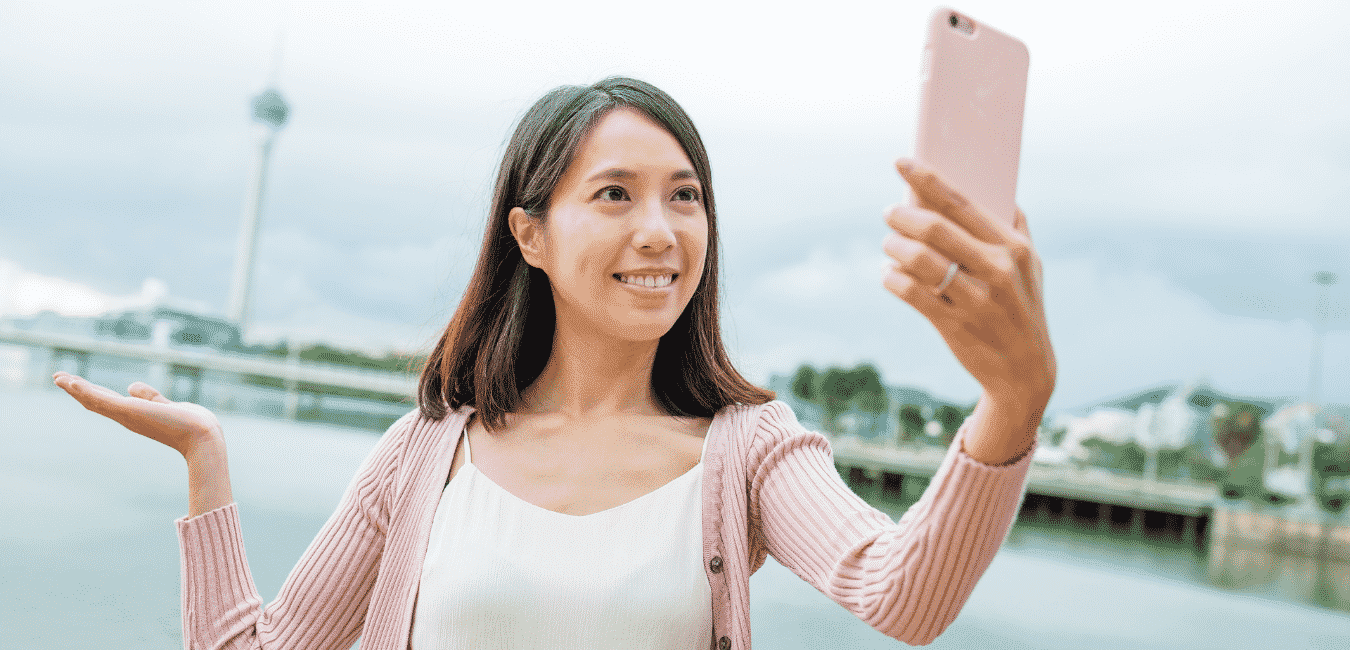 Some of the OnlyFans top earners include celebrities like Cardi B, Tyga, Mia Khalifa, and Blac Chyna. Exactly how much do such celebrities earn? Let's take a look:
One of the top earners, Bella Thorne, made the headlines in August 2020 by hitting $1 million in under a day.
Not all fans took this message positively. Some criticized her for misleading fans who paid $200 just to view a naked photo that later turned out to be 'not so naked'.
This may have led to OnlyFans' decision to limit the subscription fee – the site later claimed that this had nothing to do with Bella Thorne.
However, Bella later apologized for her actions.
Monica Huldt, better known as "Miss Swedish Bella", is another earner who charges her fans $6.50 per month. Most of her earnings are through private messages. According to Business Insider, she has over 1,100 subscribers and earns about $100,000 per year.
Monica has quite a huge Instagram fan base making it easy to convert them to her OnlyFans account.
Yet another high earner Belle Delphine "gamer girl" is an influencer who charges her subscribers $35 per month. She created an online buzz for selling her bathwater in 2019. This British social media star is now selling raunchy content on OnlyFans to her 500k+ fans, making her about $1M per month.
There are other popular creators including Tana Mongeau, who is known for making cash through YouTube. The media personality made $3m on OnlyFans in a month, as reported by The Sun.
The list of who makes the most money on OnlyFans also includes men. Micheal Ray Stevenson, better known as Tyga, has over 53k subscribers earning him around $7.9m every month!
Check out the real-life case studies of rising stars on Only Fans. You can also become a top earner on OnlyFans by signing up today.
Is OnlyFans Safe?
Before posting exclusive content on any social media platform, your account's security and privacy is one of the most important things you should consider. So, is OnlyFans safe? Let's find out.
To begin, you need to have attained legal age-18 years or older to join. During the sign-up process, OnlyFans also asks for proof of your national ID before you can use the site.
More to this, OnlyFans uses a third-party payment provider to enhance your security. Therefore, other users can't view your credit card details. Lastly, OnlyFans does keep track of your payment history.
You'll also be satisfied to know that your content remains private. Only paying subscribers can view any of your uploaded content.
How to Join OnlyFans?
Want to become a creator on OnlyFans?
You just need to visit the OnlyFans website and sign up. Once there, you can also opt to register using either your Twitter or Google account.
The service is available in the US, UK, Australia, as well in many European countries. Other regions from where creators can work include Mexico, Venezuela, India, Belize, and a host of other countries globally.
Once you create an account, you'll be directed to the account settings section where you can set your preferences. From there, you can visit the profile and set your subscription fee amongst other settings.
On the subscription settings, you can choose to quote a fixed monthly charge or a discounted bundle for your fans.
Discounts range from 0% to 50% of the set monthly subscriptions, provided that the prospective fan pays for between 3 months and 12 months of service.
Why You Should Start Onlyfans In 2021?
OnlyFans' popularity has steadily skyrocketed since its launch about four years ago. How so? At the time when the 2020 pandemic hit, the platform had around 350K creators.
This number doubled by August and surged to the 1M mark by the end of the year. The point is that, if you haven't, then 2021 is the year to join OnlyFans and start creating content for sale.
It's time to be part of OnlyFans success story that is seeing a record 500k new subscribers daily. The total number of subscribers stands at around 85 million, and counting. These are paying customers looking for all kinds of custom content.
While you may not make millions as a new creator, earning $250 per month, without counting tips, is within reach!
Making decent money on OnlyFans may mean devoting more time to content creation. But with dedicated patrons on your account, it's possible to make $100 per tip as a beginner and up to $200/tip after four months.
And the best part is that OnlyFans really does pay creators. Case in point: In August 2020 when Bella was trending on the platform, $1b+ had been paid out to creators. Less than 2 months later, the payout was reported to be beyond $2 billion.
FAQs
1. Can Couples Make Money on OnlyFans?
Yes, you can make money as a couple on Onlyfans. In reality, there is no limit to the type of content you can upload on OnlyFans. There are users looking for content from couples.
If you are searching for ways how to make money on OnlyFans as a Couple? Here's how to make money as a couple on Onlyfans: Create an account and specify it as a couple's account. From there, you can upload a video of up to 3GB and 20 images for each post and watch as your subscriptions grow.
2. Can Males Make Money on OnlyFans?
Yes, even males can make money on OnlyFans. OnlyFans is open to all kinds of creators and audiences. As such, you can make money on this platform as a male by posting anything from adult content and travel photography to recipes and fitness routines.
The important factor is to provide quality content with consistency, taking into consideration what your audience desire.
Related Resource: 30 Get Paid to Sext Sites
Also Read: How to Make Money as a HouseWife
3. How Much Do OnlyFans Beginners Make?
According to a study published by the Influencer Marketing Hub, OnlyFans beginners have reported earnings of $100-$200 per month. Of course, this is only a starting point; your earnings are determined by a slew of variables, including how often you share content, how many followers you have, and what sort of material you produce.
Conclusion
OnlyFans is one of the sites where you can earn by selling photos and videos of yourself. To boost your success on this platform, you need to be consistent and interact with your subscribers on a regular basis.
It's also paramount that you market your account aggressively through social media and any other available avenue.
After all, your OnlyFans account is a business, just like any other online shop where you sell stuff/photos.
That said, as a beginner, you should charge your subscribers cheaply so as to gain more fans.
Are you a creator on OnlyFans? How is the site working for you and what tips do you have for newbies looking to get started making money on this platform? Engage me in the comment section below.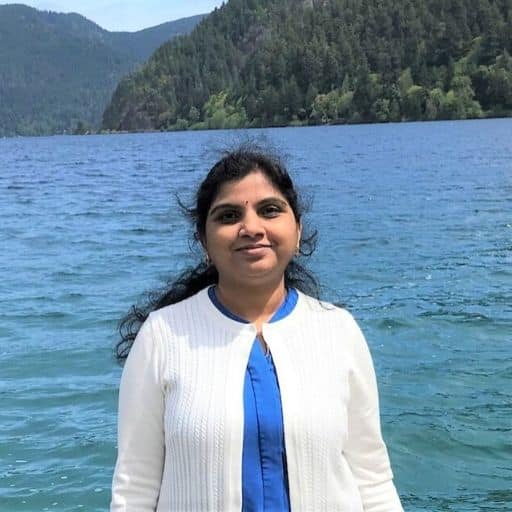 Hey Folks, thanks for stopping by my blog!
I'm Swati. I'm a mom, side hustler, full-time blogger and a millennial work-at-home expert featured on Forbes, CEO Blog Nation, Referral Rock, Vital Dollar, and Databox blog. I embarked on this impeccable journey to expose my online monetary experiences and help you all earn money from home. Come join my make money revolution and attain financial freedom – it's not as hard as you think!