In this post, we are going to look at how to make money on OnlyFans.
As you know there are many ways you can make money on social media with OnlyFans being a leading platform in this category.
This is a popular exclusive content-sharing service that is based in the United Kingdom.
Well… it was not very popular, especially outside the UK, but since Beyonce referenced OnlyFans in a song, the platform went viral.
A 15% traffic surge was recorded a day after the song went public!
What's more, this site became even more popular after the 2020 global pandemic.
That's according to OnlyFans, CEO Tim Stokely, who claimed that about 150,000 new subscribers plus 6,000-8,000 new creators joined eve7th most members using it to showcase explicit content including porn, locking such content behind a Paywall.
That said, you can use OnlyFans to post clean content and earn from it.
The bottom line, you can earn money online from home through this social platform.
How do you go about it?
Read on to find out everything there is to know about the site in this OnlyFans ultimate guide.
How to Make Money On OnlyFans? [Key Takeaways]
Listed below are the various ways to make money on OnlyFans:
Subscriptions

Paid posts

PPV messages

PPV Live streams

Tipping

Fundraising via Patreon and the likes

Amazon Wishlist
Selling Your Own or Personalized Products
OnlyFans takes 20% of your earnings and you keep 80%.
For you to start making money on OnlyFans though, you need to be at least 18 years old.
You also need to set up your account, create your profile, and have your account verified before you can start using it.
The account verification process is simple but can become a hassle if not done right.
What Is OnlyFans? How Does OnlyFans Work?
Started in 2016 by Timothy Stokely, OnlyFans is a platform for earning by sharing content such as photos, recipes, creative writing, videos, or even live chats.
And there is no limitation to the type of content you share, be it clean or exclusive. Today, it boasts about 30 million users and 450,000 content creators. This company is based in London.
If you sign up as a creator on this platform, you get to earn from your audience or "fans".
This is through subscriptions, paid messages, and tips among other methods. Your fans subscribe to your account monthly at a fee of between $4.99 and $49.99.
Alternatively, you can purchase content from other creators by subscribing to their content.
Most importantly, whatever you post is protected by OnlyFans' paywall. This implies that your content isn't freely available to the general public.
While free accounts allow Fans to subscribe without paying a monthly subscription fee.
Paid accounts require Fans to pay a monthly subscription fee to view your feed. Nevertheless, free accounts can allow paid posts and paid live streams.
Your account is totally private.
Who Uses OnlyFans?
Since its existence in 2016, OnlyFans has been mostly used by sex workers.
Nevertheless, this narrative changed after celebrities like Bella Thorne and Cardi B started using the platform to reach out to their fans.
Also, most content creators on other platforms like TikTok redirect their fans to OnlyFans promising exclusive content. All this is in exchange for cash.
Some of the popular OnlyFans accounts are owned by:
Adult entertainers

Celebs

Housewives

Models

College students
In particular, according to The New York Times, the site has completely revolutionized the adult industry.
This means that you'll find thousands of professional sex workers, porn stars, and models who supplement their daily income with OnlyFans.
That doesn't, however, stop you from using the platform regardless of whether you are an artist, fitness coach, writer, or model.
So, upload your videos & messages, and talk to your fans through chats.
And if you are open to it, don't forget that OnlyFans has a lax content policy that lets you post explicit pictures for cash!
Is OnlyFans Exclusive to Adult Content?
The site is known to be used by sex workers in the adult industry, according to The New York Times. As such, it's dubbed "the paywall of porn".
Admittedly, a good portion of the content posted on OnlyFans is adult content.
This is because the platform has liberal content policies, making it a magnet for adult content creators and fans alike.
Let this not fool you though, OnlyFans can be used by anyone.
With diverse content creators hopping in as explained above, the content has diversified to include various niches.
There are loads of different niches, and combinations of niches you can tap into.
But it's also true that some niches have a larger potential audience and preexisting communities online on places like Reddit and Twitter so keep this in mind too.
Nevertheless, you can also create content on interest-based or hobby-related niches like:
Cookery

Travel & Adventure

Music

Sports

Cosplay

Fitness
Makeup

Gaming

Fashion

Cryptocurrency

Digital Arts and Crafts
Psychic and Taro Readings, etc.
How to Get Started With OnlyFans?
Want to become a creator on OnlyFans?
You just need to visit the OnlyFans website and sign up to become one. Once there, you can also opt to register using either your Twitter or Google account.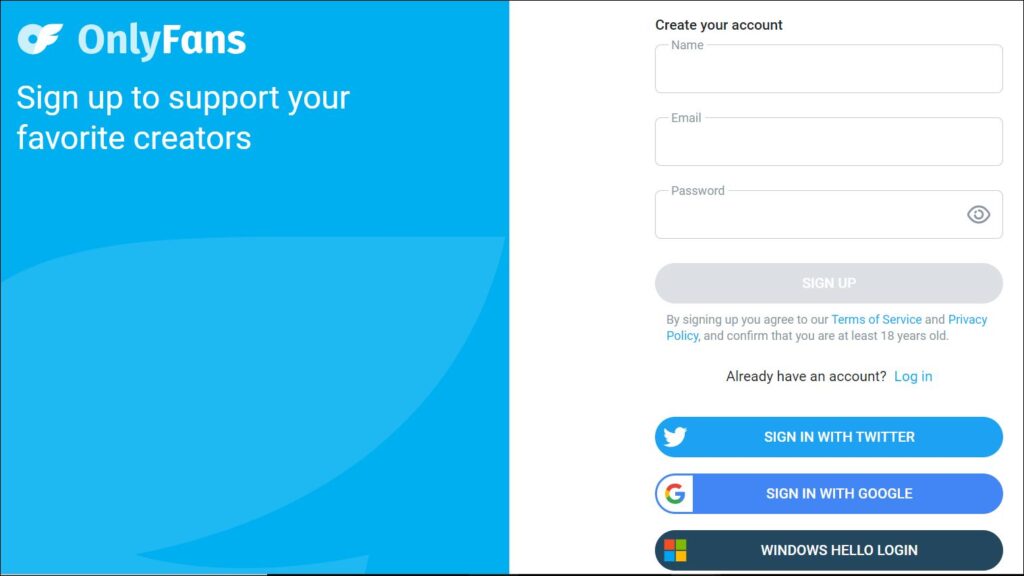 The service is available in the US, UK, and Australia, as well as in many European countries.
Other regions from where creators can work include Mexico, Venezuela, India, Belize, and a host of other countries globally.
Once you sign up, OnlyFans sends you a confirmation email with directions to follow to confirm it is you.
After email verification, you can go ahead and set up your profile and bio.
1.
How to Setup Your OnlyFans Profile and Bio?
However good your content is, it won't make you money if fans aren't thrilled by your profile setup.
Your OnlyFans profile requires a profile photo and a cover photo or banner image. Notably, photos that display full nudity are not allowed on the profile.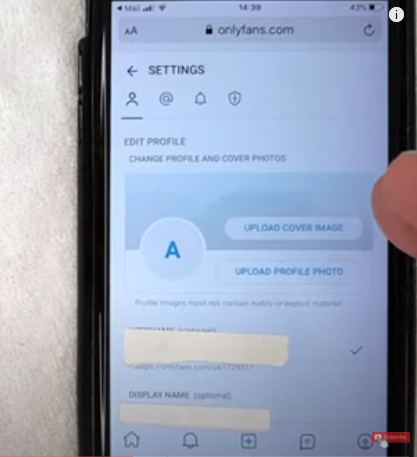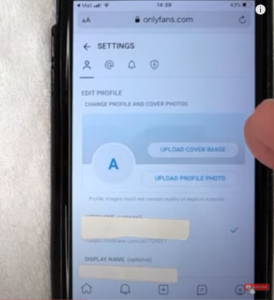 A great banner image would be one that speaks for the kind of content you create. It appears behind your profile photo.
It is at this point that you create your username. This is the name that your fans will identify you with and it will appear on your URL.
Then, you will select your country of residence and confirm that you are at least 18 years of age.
The next big thing is your bio! An optimized bio will help search sites categorize your Onlyfans profile by your niche!
It is one of the things that your fans see when they click on your profile and an opportunity for you to make a favorable first impression.
Your bio tells your fans who you are and what you have for them.
So, make sure it communicates what your account is all about and entices buyers to explore more.
You have a limit of 1000 characters – you don't have to use all of them though.
You can take a look at successful creators and see how they brand themselves, what they post (e.g. on Reddit), and how they show their persona.
Best OnlyFans Bio Example
Here's a great OnlyFans profile bio idea to emulate:
See me make money in my sleep.

See my little imperfections make your eyes sparkle.

My dreams and visions are wrapped up in the video, just for you.
Expert Tip: For the best search results, keep your bio around 160 characters.
To illustrate, check out Bella Thorne's OnlyFans profile below.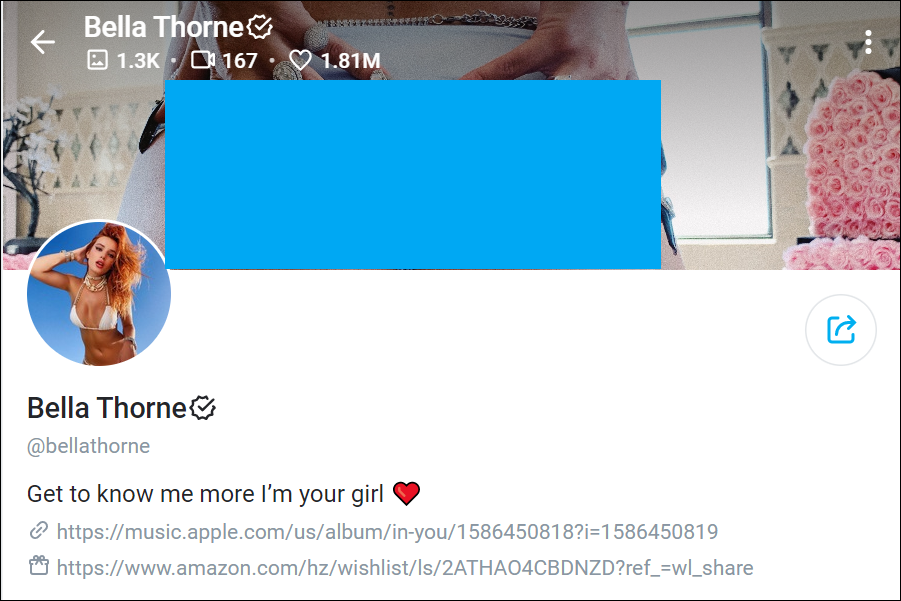 Note that her bio statement is short, 34 characters to be precise. Also, as a singer, she provides her music link right on her profile page as well as a link to her Amazon Wishlist.
Use great, niche-relevant keywords in your bio and make it short, creative, and easy to find!!
Go for a strong and short elevator pitch to introduce YOUR content-selling gig.
Next, OnlyFans requires you to verify your identity.
2.
How to Verify Your OnlyFans Account?
This entails scanning and uploading the front and back of your ID card, driving license, or passport.
You may need to use a mobile device with a camera as you will also need to upload a selfie of you holding the ID to verify your identity.
Notably, this information is used by OnlyFans for legal and financial purposes and is never shared with fans.
The verification is typically done within 24 hours but you are required to give it up to 72 hours.
After the ID verification process is successful, you only need to link your bank in order to set subscriptions and receive payouts from OnlyFans.
3.
How to Link your Bank Account On OnlyFans?
To link your bank account, go to the profile corner on the top right corner, click on it to open a side menu, and choose 'add bank'.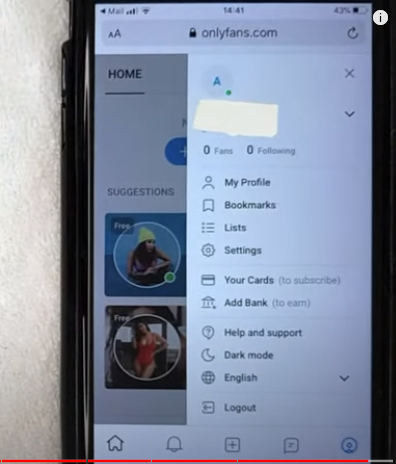 The information you are required to fill in includes your legal name, address, city, zip code, and date of birth.
You will also need to choose among 'other payout methods' if you don't wish to use the default Original Credit Transfer (OCT) where you receive your funds via your Visa or MasterCard.
Further, note the following for an easier bank verification process:
Add your bank account that is in your own name

The bank account should be in the same country as the country that issued the verified photo ID of the Creator. As an alternate payout method, you can add a verified e-wallet

Complete your W-9 form (for US Creators)

Make sure your ID is verified (as explained earlier).
Once your account is complete and approved, all you have to do is upload content and get busy attracting fans to your account.
Before you move on to content creation, make sure you have the basic equipment needed to shoot and showcase your content.
4. Get the Needed Equipment: An Good Camera/SmartPhone, Ring-light, & Props
To capture those elusive poses and clear videos as you move around, OnlyFans recommends going for quality photography and videography equipment.
Notably, you can get started with just a good smartphone but for shots that convert, you need an assortment of equipment to ensure quality selfie videos and pics.
Below are my top picks for OnlyFans photography equipment:
a) Camera
If you have a DLSR camera, the better. However, with a current smartphone (iPhone, Samsung, etc.) and selfie flashlight, plus a quality inbuilt mic feature, your content will be stellar.
For better pic clarity, you can complete your OnlyFans home studio setup with a Panasonic LUMIX FZ80 camera which comes with a quality low-light capture to keep your subscribers in the know during your nightlife.
Get The Panasonic LUMIX FZ80 Today
b) Tripod & Ring Light Combo
A ring light with a tripod can be used to provide stability and prevent camera movement while capturing photos of your body. Moreover, it makes your images sharp and lets you photograph even in low light!
Check Out This Tripod Plus Ring Light Combo here
c) Props
While most OnlyFans are interested in your body, adding a little extra material to your setup adds beauty and authenticity to your pics.
Props can be anything including pillows, socks, shoes, body straps, crystal balls, confetti, bubbles, LED rings, flowers, and more.
To stock the right props, get ideas from your subscribers during chats.
How Much Can You Earn on OnlyFans?
According to OnlyFans, over 100 creators have made over $1M since monetizing their content on the platform.
The amount you make can depend on your subscription price, the number of subscribers, how much your fan base is willing to pay for your content, and who you are among other factors.
For instance, if you are a celebrity like Bella Thorne, you could easily make a million bucks in a day.
Bella, with 360k+ fans made around $1M on her first day and over $2 million in just a week on the platform.
Another popular creator, Rubi Rose (5.4k+ fans) made $100,000 in 48 hours by just posting her photos on OnlyFans.
Mind you, she posted photos that were already free on her Instagram account!
Looking to make this much as a beginner is a pipe dream though. The idea is to identify your perfect audience, create killer content, start small, and grow from there.
With time, you may be able to generate viral content that brings in high spenders to your OnlyFans account
So, celebrity or not, you have your chance.
How to Make Money On OnlyFans [Ultimate Guide]
As earlier stated, there are various ways to make money from OnlyFans.
It is totally up to you to decide which one works for you. Subscriptions, for example, will give you an idea of what to expect at the end of the month.
Running a free account and sharing paid content on the other hand might not preempt what to expect but it provides you with unlimited earning possibilities.
1. How To Make Money On OnlyFans With Subscriptions?
Subscriptions allow your fans access to your content for a period of time at a fee and are the most popular way to earn on the platform.
When you sign up on OnlyFans your subscription price is set as "free" by default. It's up to you to set up your subscription fee.
As stated earlier, subscriptions range between $4.99 and $49.99 per month. Your type of content and the frequency of posting should inform the price you set.
If you want to earn more as a newbie, it is advisable to start with a low price.
This will give you an opportunity to woo many subscribers as you learn what kind of content they need from you.
As you become more popular, you can increase your subscription fee.
To set your subscription price, go to your profile>Subscription Price and Bundles. Most creators on this platform have set their debut fee at $9.99 or lower.
On the subscription settings, you can choose to quote a fixed monthly charge or a discounted bundle for your fans.
Tips for OnlyFans Paid Subscription Rates
The following tips can help you make the best of your paid subscriptions:
Consider a lower rate to attract more subscribers instead of a higher rate with few fans.

Use promotional discounts to attract new subscribers and reward loyal fans. Discounts range from 0% to 50% of the set monthly subscriptions, provided that the prospective fan pays for between 3 months and 12 months of service.

Offer your existing fans discounts when they refer others. For every new referral, they

get 85% off their next month's subscription. This gets even more interesting when it's free for a month!
Moreover, if you want to earn much more, OnlyFans provides creators with other streams to make money fast. Let's check them out here:
3. How to Make Money On OnlyFans With Tips?
One way to make extra income through OnlyFans is when your fans send you tips by clicking the dollar icon located under your posts, private messages, and videos.
However, you have to post quality content such that your fans will find it easy to tip you. Tips go for about $5 each!
3. How to Make Money On OnlyFans With PPV Messages, Posts, and Live Streams?
Also known as Pay-Per-View content, this is custom content that you share with your fans via your account. In other words, your fans pay to view these exclusive texts, photos, or videos.
How is PPV different from normal OnlyFans posts?
Basically, you send messages to individual fans instead of broadcasting them to the general public.
You do this by composing a message to the select fan's account, attaching a media file, then setting your preferred price tag for your message.
Furthermore, you can send PPVs to all your fans at a go. Do this by visiting your messaging page, picking a message, ensuring that the 'all subscribers' box is ticked then clicking to send it to all your subscribers.
You can also send a media file and set a price tag. This message will be broadcast to all your fans.
But even so, you don't send PPVs randomly, instead, your subscribers have to request such messages.
Other files you can send as PPVs include:
Workout plans

Recipe books – click here to know how else to make money from your recipes

Meal plans

Custom products
Such PPV messages will boost your earnings on OnlyFans. You may find a fan requesting a custom photo or video at $50.
4. How to Make Money With Fundraising On OnlyFans?
Did you know you can raise funds for your charitable organization on OnlyFans? You only need to share this with your fans, set a target for donations, and post.
What you do with your earnings is totally up to you.
For example, Megan Barton Hanson raised over $1 million in donations to the Australian wildfires in 2020. She did this by charging her fans $10 for viewing explicit photos of herself.
5. How to Make Money On OnlyFans With Referrals?
You can also earn a referral bonus of 5% of your Referred Creator's Earnings:
For the first 12 months of their Account.

Limited to the first $1 Million Dollars earned by each Referred Creator. This allows Referrers to earn up to $50,000.00 per Referred Creator. Isn't that amazing?
There are no limitations on the number of Referred Creators or your total Referral Earnings. Just make sure they sign up through your referral code.
Related Resource: Flirtbucks In-Depth Review 2022
6. How to Add Amazon Wishlist to Onlyfans?
Other than tips and PPVs, you can add an Amazon wishlist and let your fans buy you gifts!
For this to work, you need to create a wishlist on Amazon, copy the link and then head over to your OnlyFans account.
On 'My Profile', choose 'Edit Profile' then scroll to the bottom of the page where you will find 'Amazon Wishlist'. Paste the link, click 'Save' and you are good to go.
7. How to Make Money On Onlyfans with Patreon?
Your loyal fans can also be open to making donations to your account. To tap such monies and goodies, I recommend signing up for a Patreon account.
This is a popular platform that allows you to directly link your creator accounts with your fans for donations. Currently, the service has over 250k creators who have made over $3.5 billion.
Depending on how established your OnlyFans hustle is, Patreon offers three tools; Lite (free), Pro, and Premium.
Also, you can set up a donation and a subscriber model to get more "gifts" from your fans via Patreon.
8. How to Make Money Selling Your Own Products On OnlyFans?
Apart from your pictures and videos, it's possible to earn on OnlyFans from selling off-side products.
Such merchandise includes mugs, t-shirts, printables, downloadable ebooks, hats, and handcrafted items.
With millions of subscribers and over 500,000 new users every day, the platform offers a huge potential for marketing all sorts of products.
Since OnlyFans operates just like social media, you can engage your followers for ideas on what they are willing to buy. Also, you have the option of providing links to your website or eCommerce accounts on your profile page.
There are also creators looking for OnlyFans selling ideas. You can easily target such indirect OnlyFans earnings with revolutionary content ideas that you can list on your Etsy shop.
A simple search on Etsy shows over 1,000 OnlyFans-related product ideas. Top products include:
Couples collaboration tips for OnlyFans.

OnlyFans Pro Marketing guides.

Best feet pics and video captions.

OnlyFans Caption Ideas.

Adult chat ideas.
Another easy product to sell OnlyFans is used and dirty panties. You can simply model the item in your video streams and have clients buy them after the sessions.
Panties on the platform can earn you 50 dollars or more and cost little to ship since they are light.
In addition to selling dirty panties, you can include personal items like used socks, facemasks, and body straps.
And for an even bigger adult-related marketplace, you can open a Snifffr store or a Sofia Gray account to sell your customized products and attract a huge following to your OnlyFans account.
Related Post: How to Sell Dirty Socks Online
What Type of Content Sells Best on OnlyFans?
To make the best of your OnlyFans account, you cannot depend on only one type of content.
After all, what appeals to one fan may vary from what appeals to another. Moreover, using one type of content can get monotonous and boring.
To keep your fans engaged and excited, it is advisable to mix up and interchange the different types of content including posts, videos, live streams, voice recordings, stories, and photos.
Below are some top content ideas to try out:
1. Posts
Posts can include written content, photos, and video recordings.
Posts work great even for free accounts whereby you put special ones behind a paywall and subscribers can pay to access them.
Use engaging Onlyfans captions to put along with your post on OnlyFans. If you are out of caption ideas check out this free captions generation tool.
2. Paid Messages
Messages are not only a great way to engage with fans and promote your content but they are also a way to earn you money.
For starters, you can send PPV messages such that your fans are required to pay before they view them.
Secondly, you can set your account in a way that fans need to tip you before they can send a message to you.
3. Live Streams
Fans are always thrilled for the opportunity to watch their favorite creators live. And you get the opportunity to charge them for it sort of like you are selling them tickets to a live show.
Ready to go live? The YouTube video below demonstrates it.
4. Voice Recordings
Do you have something juicy to share with your fans in your voice? It could be a story, a promotional offer, a presentation, or an upcoming event.
Your voice makes it personal and gives it authenticity, plus it is a great way to bring life to the text. And your fans will happily pay a tip to listen.
How to Make Money On OnlyFans for Beginners (Without a Following)
As a beginner, making money will require lots of strategy and patience but as an OnlyFans content creator, as explained by an OnlyFans Creator in the YouTube below, there are a few things you can do to kickstart your OnlyFans hustle.
Just to highlight what she recommends, here are a few tips:
Ensure your banner, profile, and bio express as much of what you are going to offer as possible – they are the only things a fan gets to see before they subscribe.

Keep your fans engaged as much as possible by speaking to them and refreshing your content

.

Let your fans know upfront what they can request from you upfront (exclusive content), and how much they expect to pay

.

Keep tabs on what concerns your fans frequently (FAQs – sort of), address it, and make it readily accessible

.

Take advantage of promotions and discount features to grow your fan base

.
How to Make Money On Onlyfans as a Woman?
According to statistics, most subscribers on OnlyFans are males looking for female content.
Tap into this market as a woman, by providing exclusive content that attracts paid subscriptions. This ensures that your content stays behind a Paywall.
To get high-paying fans, start with sensual content based on your persona and physical attributes at a low subscription rate, $5 – $10, and build a following from repeat subscribers.
You can then target loyal fans with freebies and more quality content for higher subscriptions.
So, what are men looking for on OnlyFans?
You aren't alone in thinking it's pornographic content, but there are many men ready to pay you gifts via sites like Patreon for everyday non-exploitive content.
Also Read: 24 Ways to Make Money as an Attractive Female
How to Make Money on Onlyfans as a Guy?
Up to this point, it's safe to assume that only women can make money on OnlyFans. This is not true.
While it's mostly women who register as creators on the site, men can also earn on it.
With that in mind, let's look at proven ways – how you can make money on OnlyFans as a woman and as a man.
As previously stated, this site is subscription-based. As such when fans subscribe to your content, they are charged a subscription fee of up to $49.99/month.
For a man, all you need is to create content that appeals to women. Your profile can also target other men who are inclined to consume male-based content.
The point here is to start by identifying your audience and knowing what they want.
You will be surprised to know that not every profile on OnlyFans is geared towards sexual gratification; some men subscribe to male models just for fitness advice.
So, how much money can you make on OnlyFans? The simple answer is that there is no limit to your earning potential.
It all depends on the number of followers and the subscription fees required to access your profile.
For instance, if you have 100 active followers, you can earn a minimum of $399 ($499 less 20%).
Increase your subscription fees to $49.99 and you can make $3999, from the same audience pool.
How to Make Money On OnlyFans Without Showing Your Face?
As with any other social media platform, OnlyFans can be risky when it comes to privacy issues.
The explicit nature of the site also makes most users concerned about revealing their faces as well as private info on the platform.
As a result, most creators choose to conceal their faces – which is acceptable per the terms of service.
As an alternative, you can opt to crop out your face or put on a face mask when posting videos or pictures of yourself.
Going by the huge number of creators who maintain anonymity and still earn, fans will subscribe to your content regardless of whether you reveal your face or not. You, however, need to post quality content to make up for this.
Check Out: How to Make Money on OnlyFans Without Showing Face
How to Make Money On OnlyFans With Feet?
One way how to make money on OnlyFans without showing your face is by selling your awesome feet pictures. There are OnlyFans users with a feet fetish and are on the lookout for sexy feet pics.
However, you won't earn much since most people join this platform looking for more 'showy' adult content.
If you want a dedicated platform for selling feet pictures where you can earn up to $100 for one photo of your feet, check out these best apps.
Checkout: The Ultimate Guide to Selling Feet Pics On OnlyFans
How to Make Money On OnlyFans Without Social Media?
Social media is one of the best ways to increase your traffic on OnlyFans. However, you can also earn on this platform without the use of social platforms.
You can do this by promoting your account physically. This involves informing everyone you meet about your OnlyFans business.
Alternatively, you can use alternative online forums to promote your business. An innovative idea would be to create and grow a blog that advertises your content for cash business.
Another genius way to advertise is by taking out the good ol' newspaper advertisement. You can also use sites such as Skillshare, where you can create online classes and popularize your OnlyFans venture.
Lastly, you can put tagged free samples on tube sites to promote your OnlyFans without social media.
Also Read: 30 Get Paid to Sext Sites
OnlyFans Top Earners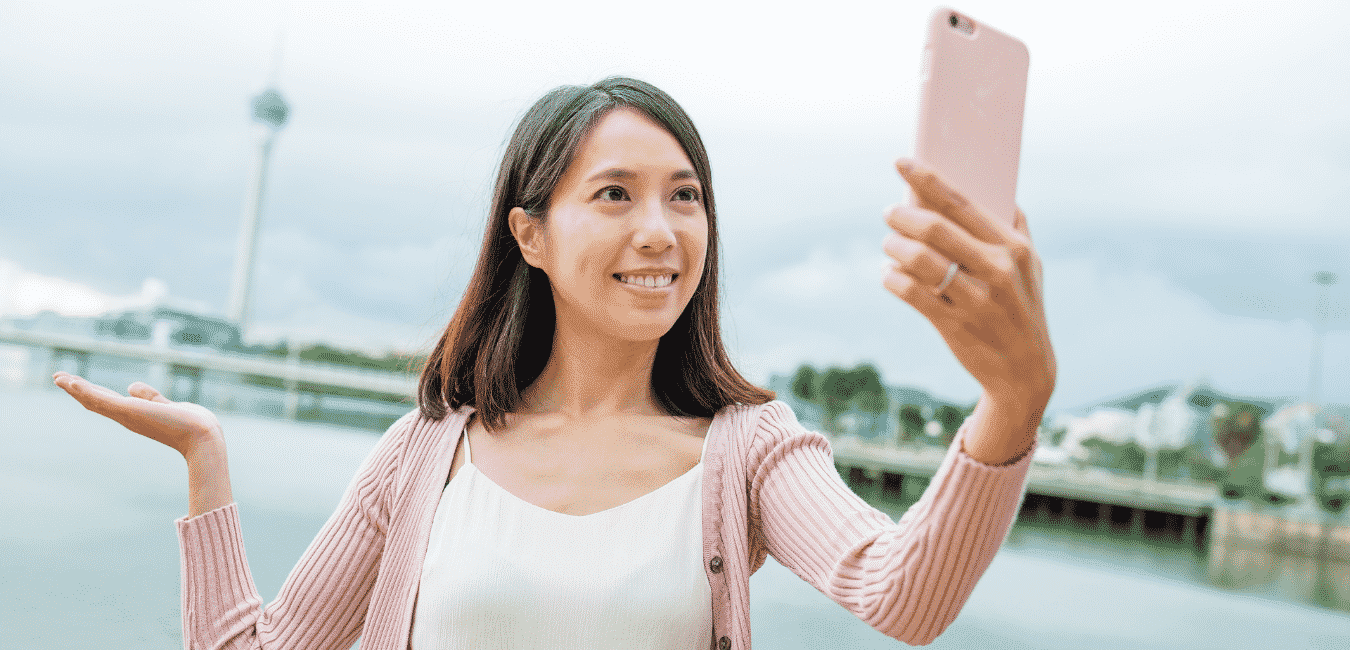 Some OnlyFans top earners include celebrities like Cardi B, Tyga, Mia Khalifa, and Blac Chyna. Exactly how much money do the top earners make on Onlyfans? Let's take a look:
One of the top earners, Bella Thorne, made the headlines in August 2020 by hitting $1 million in under a day.
Not all fans took this message positively. Some criticized her for misleading fans who paid $200 just to view a naked photo that later turned out to be 'not so naked'.
This may have led to OnlyFans' decision to limit the subscription fee – the site later claimed that this had nothing to do with Bella Thorne. However, Bella later apologized for her actions.
Monica Huldt, better known as "Miss Swedish Bella", is another earner who charges her fans $6.50 per month. Most of her earnings are through private messages.
According to Business Insider, she has over 1,100 subscribers and earns about $100,000 per year.
Monica has quite a huge Instagram fan base making it easy to convert them to her OnlyFans account.
Yet another high earner Belle Delphine "gamer girl" is an influencer who charges her subscribers $35 per month. She created an online buzz for selling her bathwater in 2019. This British social media star is now selling raunchy content on OnlyFans to her 500k+ fans, making her about $1M per month.
There are other popular creators including Tana Mongeau, who is known for making cash through YouTube. The media personality made $3m on OnlyFans in a month, as reported by The Sun.
The list of who makes the most money on OnlyFans also includes men. Micheal Ray Stevenson, better known as Tyga, has over 53k subscribers earning him around $7.9m every month!
Check out the real-life case studies of rising stars on OnlyFans.
Checkout: The Ultimate Guide to Selling Hand Pics for Money
Is OnlyFans Safe?
Before posting exclusive content on any social media platform, your account's security and privacy are one of the most important things you should consider.
So, is OnlyFans safe? Yes, OnlyFans is a 100% safe and secure site. Here's why:
To begin, you need to have attained legal age-18 years or older to join. During the sign-up process, OnlyFans also asks for proof of your national ID before you can use the site.

More to this, OnlyFans uses a third-party payment provider to enhance your security. Therefore, other users can't view your credit card details. Lastly, OnlyFans does keep track of your payment history.

When it comes to privacy, you may be satisfied to know that your content remains private. Only paying subscribers can view any of your uploaded content.

O

nlyFans further ensures that your content is not visible beyond your paywall. How? If a fan, for instance, tries to take a screenshot of your photo, it will appear as a black screen. Users can also be banned if they try to take a video recording of the screen.

OnlyFans also prevents copyright violations in accordance with the Digital Millennium Copyright Act (DCMA) regulations. As such, there is no content piracy allowed on this platform.
OnlyFans Tips & Tricks 2022: How to Be Successful On OnlyFans?
Just like any business venture, your OnlyFans account will need you to put in some work if you are going to make meaningful earnings.
Based on creators who have been there, done it, and are now enjoying the fruits, below are tips to help you make the most of your account.
1. Promote your Account on Every Platform at Your Disposal
Your OnlyFans account thrives on your fanbase. You, therefore, need to direct as much traffic to your account as you can.
Platforms that you can use to promote your account include Reddit, YouTube, Instagram, Twitter, Podcasts, TikTok, and ClubHouse, as well as your own website.
You can use short videos, teaser clips, newsletters, and promotional adverts.
2. Build a Relationship with Your Fans
You are the brand that you are selling; everything else that you sell to your fans is just a representation of you.
That said, your fans would like to interact with you, get timely responses to their requests, and get assurance that they actually matter.
That's the way they are going to become loyal. You can only do this if you are iterating with them at a personal level.
3. Keep Your Content Fresh
How many people will pay again to see the same things day in and day out? If you ask me, not many. The same goes for your fans.
If you want them to subscribe for another month, you want them to feel that what they paid for last month was worth it, period!
As a rule of thumb, you should post at least once daily or as many times as you can. Also, remember to keep your content exciting, trendy, and varied.
4. Keep Exclusive Content Exclusive
If they are paying top dollar for it, then it better be that good!
As the name suggests, exclusive means that it is engaging, special, and worth every penny. This will of course vary from one creator to another depending on what you are selling but you get the idea.
5. Use a Free Account to Woo Fans to your Paid Account
You can have a free account alongside your paid account. Think of the many fans that will flock for free stuff.
Once they get a taste of what you are offering, you can use promotions and discounts to convert them into paying subscribers.
6. Conduct Polls Amongst Your Friends
Polls- Polls invite your fans into what you are doing and make them feel they are contributors. This eliminates the trial-and-error process of trying to figure out what kind of content appeals to your fans.
When done well, polls will even give you insight into new content ideas that are probably not on your list.
7. Be Dedicated to Content Creation
Create more time in your schedule to come up with quality content.
Fans are paying and they will notice content that was just hastily done for the sake of it.
Take advantage of this time and queue and schedule as much content as possible.
8. Prioritize High-Paying Clients
Keep a list of fans that regularly pay the most for content and prioritize them when you are sharing paid content.
9. Entice Normal Subscribers with Exclusive Content
Use the basic subscription to entice your fans to pay for your exclusive content – while your subscriptions will be your sure source of income for the month, exclusive content is what will earn you the most.
That said, give your subscribed fans what they paid for but have custom content for which they can pay more.
10. Use Your Wishlist to Improve Your Content
Make use of the Amazon Wishlist as explained earlier to get the stuff you need to enhance your content.
11. Mind Your Deductibles
When you buy an item to help you make money on OnlyFans, document it as a business expense so that it is tax-deductible at the end of the year.
12. Ensure You Are Comfortable for the Long Term
Be in control of what you share with your Fans. If you are on Olyfans for the long haul, you want to be comfortable with what you do on the platform and this includes saying no to things you are not okay with or blocking fans that go overboard.
13. Promote Your Account on Reddit
If you are not comfortable promoting your OnlyFans account on your Social media accounts, use Reddit.
To promote on Reddit, use enticing pictures on several subreddits that fit your niche to draw fans to your OnlyFans account.
So 'www.reddit.com/r/onlyfansadvice' would be called "r/onlyfansadvice", a community for or onlyfans creators, run by onlyfans creators. You can ask for/give advice and tips and discuss everything Onlyfans!
The other famous subreddit for providing fair and truthful reviews of Onlyfans pages include r/OnlyFansReviews
Expert Tip: You must be an active Onlyfans creator in order to take part in this group. Non-verified users will not be able to post or comment in this community. Make sure to follow the rules.
You can also use freebies, discounts, teasers, and exclusives for fans who find you on Reddit to encourage them to join your subscription list.
14. Create Urgency to Drive Up Sales
Attach expiration dates to certain content. When you post exclusive content with a timeframe within which your fans can pay to have access, you are creating an urgency for them to buy sooner rather than later. Creating a sense of urgency always works in all types of sales.
15. Keep an Eye on the Competition
Check out successful content creators in your niche, see what they are doing and borrow some ideas. A great place to find them would be a subreddit you belong to.
OnlyFans for Beginners: FAQs
1. Can Couples Make Money on OnlyFans?
Yes, you can make money as a couple on Onlyfans. In reality, there is no limit to the type of content you can upload on OnlyFans. There are users looking for content from couples.
If you are searching for ways on how to make money on OnlyFans as a Couple? Here's how to make money as a couple on Onlyfans: Create an account and specify it as a couple's account.
From there, you can upload a video of up to 3GB and 20 images for each post and watch as your subscriptions grow.
2. Can Guys Make Money on OnlyFans?
Yes, even males can make money on OnlyFans. OnlyFans is open to all kinds of creators and audiences.
As such, you can make money on this platform as a male by posting anything from adult content and travel photography to recipes and fitness routines.
The important factor is to provide quality content with consistency, taking into consideration what your audience desires.
3. How Much Do OnlyFans Beginners Make?
According to a study published by the Influencer Marketing Hub, OnlyFans beginners have reported earnings of $100-$200 per month.
Of course, this is only a starting point; your earnings are determined by a slew of variables, including how often you share content, how many followers you have, and what sort of material you produce.
4. Can You Make Money on OnlyFans With Just Pictures?
Typically, OnlyFans creators use both photos and videos to make money. However, you can earn good money from just posting pics of your body.
A popular approach is having fans subscribe to view one photo at a time, with a promise of a more sensual photo for the next payment.
What's more, you can earn money on the platform without ever showing your face.
5. How Much Do Couples Make On Onlyfans?
It's no secret that couples are making huge paydays on OnlyFans. Couples earn a few hundred to hundreds of thousands of dollars every month.
For example, Chris and Crystal Jackson report making $500K monthly from their erotic $15/month OnlyFans account.
Why You Should Start Onlyfans? Final Thoughts
OnlyFans' popularity has steadily skyrocketed since its launch about four years ago. How so? At the time when the 2020 pandemic hit, the platform had around 500K creators.
This number doubled by August and surged to the 1M mark by the end of the year. The point is that, if you haven't, then NOW is the time to join OnlyFans and start creating content for sale.
It's time to be part of OnlyFan's success story which is seeing a record 500k new subscribers daily.
The total number of subscribers stands at around 85 million, and counting. These are paying customers looking for all kinds of custom content.
While you may not make millions as a new creator, earning $250 per month, without counting tips, is within reach!
Making decent money on OnlyFans may mean devoting more time to content creation.
But with dedicated patrons on your account, it's possible to make $100 per tip as a beginner and up to $200/per tip after four months.
And the best part is that OnlyFans really does pay creators.
It is one of the sites where you can earn by selling photos and videos of yourself.
To boost your success on this platform, you need to be consistent and interact with your subscribers on a regular basis.
It's also paramount that you market your account aggressively through social media and any other available avenue.
After all, your OnlyFans account is a business, just like any other online shop where you sell photos.
That said, as a beginner, you should charge your subscribers cheaply so as to gain more fans.
Are you a creator on OnlyFans? How is the site working for you and what tips do you have for newbies looking to get started making money on this platform? Engage me in the comment section below.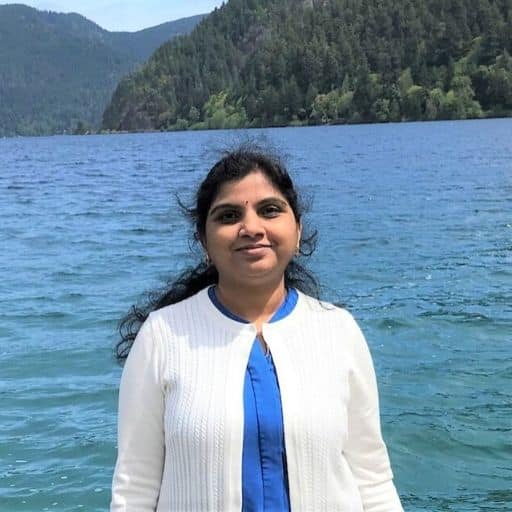 Howdy Folks, thanks for stopping by my blog.
I'm Swati, a proud mom, dedicated side hustler, full-time blogger, and a recognized millennial work-at-home expert. My expertise has been featured on esteemed platforms such as Forbes, CEO Blog Nation, Referral Rock, Vital Dollar, Databox blog, and many more. I have embarked on this incredible journey to share my firsthand experiences in the world of online income generation and to assist all of you in earning money from the comfort of your homes.
Join me in my mission to revolutionize the way we make money and achieve financial freedom. Trust me, it's not as challenging as it may seem!
Together, let's explore the boundless opportunities and pave our paths towards a prosperous future.