Interested in learning how to sell hand pics? This is an easy and fun way to earn extra money fast.
As part of freelance hand modeling, the business can get you noticed by high-paying beauty product manufacturers and marketers.
To get paid for hand photography, however, goes beyond taking a pic and posting it online.
We'll cover everything you need to know about the leading professional hand pics selling marketplaces.
This post guides you on how to sell hand pics and the types of hand pictures that make good money.
Further, you'll learn about how much you expect to make and how a picture is sold online.
Let's get at it.
How to Sell Hand Pictures for Money?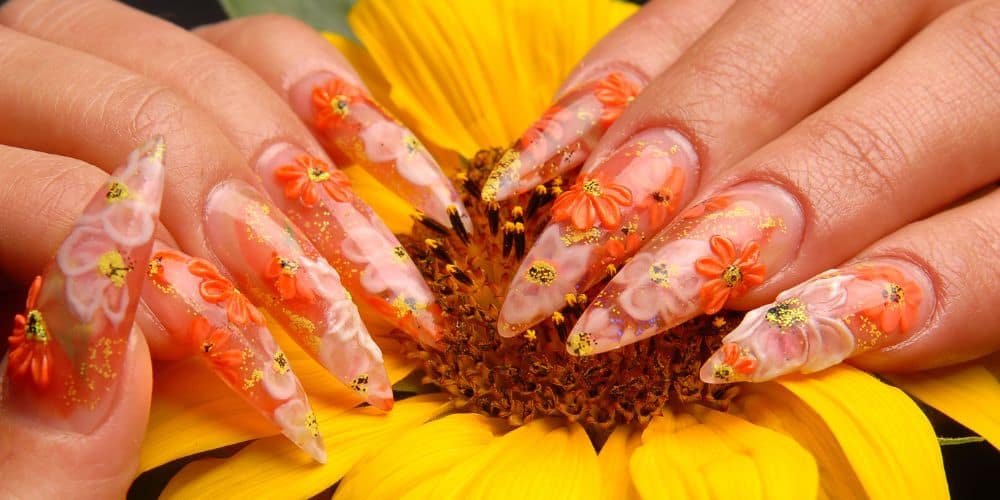 You can sell your hand pictures on stock photo websites, fetishists' platforms, and modeling agencies.
If your heart is leaning on modeling as a long-term gig, you can also sell pictures via a personal website or blog.
The idea that you can sell hand pics for money has been made possible by the high demand for pics for use by beauty blogs and modeling agencies.
Hand fetishists also buy the images for personal gratification.
Yes, there is no denying that making money from body parts sounds weird.
Nevertheless, the internet, through peer-to-peer marketplaces, has created ready markets for content creators to sell almost any type of art.
Also Read: How to Earn Money as a Young Attractive Female
How Much Money Can You Make Selling Hand Pics?
Similar to selling feet pics, there is good money to be made from selling hand photos online.
Earnings range between $5 and $100 for a single photo, and thousands of dollars when working as a professional model.
Salary reviews on Glassdoor estimate a base pay of $39,698/yr. The site has top-hand models making a cool $64,178/yr in the US.
Factors that affect your earning potential include how well you take care of your hands and who you sell to.
For example, Federico Hewson, a model at Hired Hands, reported modeling $3k in cufflinks.
Most models working at a competitive level advise that you keep your hands free of blisters and flaky skin.
Where To Sell My Hand Pictures?
For beginners, the best place to sell your hand photos is on stock photography sites and apps.
To complement the commissions from such marketplaces, create photo-selling accounts on social media platforms like Instagram.
Or set up your own Shopify store or a WordPress website to enhance your online presence and sell your hand pictures.
Ready to put your hand pics for sale? To know which photo platform is best for you, take your pick below:
Websites to Sell Hand Pictures
Go online now and search "where can you sell hand pictures".
With millions of search results, filtering for legitimate websites where you may earn a commission can be tiresome; well, I did so that you don't have to.
Here are the sites to upload your photos for money:
1. Shutterstock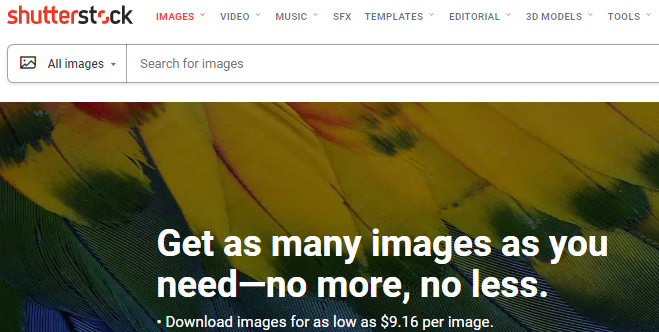 This is a stock photography website that lists royalty-free images as well as videos and illustrations.
The site is popular with budding parts models, musicians, and photographers.
To sell your photos, just upload them to your Shutterstock creator account and wait for people to download them.
You earn between 15% to 40% in commissions for each download.
To level up fast, you need to keep on selling many unique images. The platform also assigns affiliate links that can earn you up to USD 200 in referrals.
2. BigStock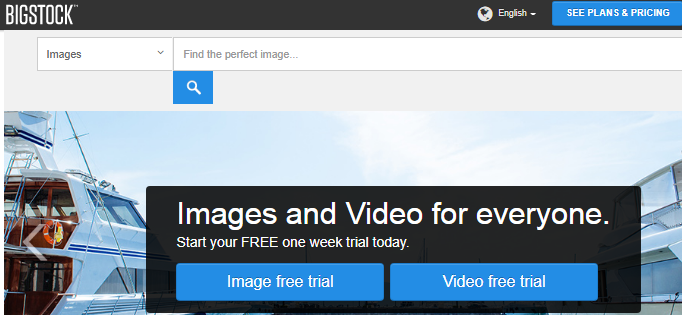 Bigstock is a microstock photography website owned by Shutterstock. To access images and videos, users pay a subscription depending on the volume of content downloaded per day.
Contributor sign-up is free, followed by a tutorial on how to create unique images and videos. Once your photos are approved, they are added to the website and you earn a commission monthly.
Payment is via PayPal, Skrill, or MoneyBookers, with $30 as the minimum payout.
3. Pexels

Apart from selling stock images on Pexels, the site allows you to promote your brand on the site.
Basically, partnerships involve customized photo campaigns that can fit your hand modeling gig.
Also, if your photos are unique enough to warrant being featured on the site, you can get invited into the 'Heroes' program for talented creators.
Check out how to become a partner on Pexels.
4. Etsy

Looking for the one platform where you can sell photos as well as other stuff like jewelry and paintings, try Etsy.
This popular marketplace charges online store owners $0.20 for each pic listed.
The fee is totally worth it since Etsy advertises on your behalf and allows creators to link stores with social media channels.
You can also make extra cash through Etsy contests and trend reports.
5. Instafeet

You can sell your hand pictures, as well as other parts pictures, on Instafeet and make up to $100 per pic. The site is known for selling feet pics for money through a monthly subscription service.
Instafeet pays you via PayPay, Venmo, and Cashapp.
Buyers pay $10, or more, per month to see your pretty hands, with the service charging you 10% of all sales.
Related Read: Make Money In 2023 on Instafeet
6. Craigslist
You may also want to sell hand pics on Craigslist, one of the oldest e-commerce websites in the world.
The site does not allow you to open an online shop but rather allows you to sell directly to hand lovers near you.
Even better, you don't need to create an account to sell anything on Craigslist. Simply take pictures, upload them, and provide potential buyers with your preferred payment method.
7. FeetFinder
FeetFinder is a fetishist website where you can become a hand model and earn extra income.
As the name suggests, the site majors in feet pics, but also has categories such as "Handcuffed".
Submitting your work gets you paid either per photo or monthly subscriptions.
For people to buy your hand photos, you need to first provide attractive free samples and market your account.
Note: Unlike stock photo sites, FeetFinder charges creators $4.99 – $14.99 per month.
Related Post: How to Start Selling On Feet Finder
8. Dollar Feet

Looking for ways to sell hand photos and get paid today? Dollar Feet is an e-commerce website for trading parts photos with an 8 – 24hr payout period via Bitpay, Paxum, or PayPal.
The site is particularly interested in feet pics, but this doesn't mean you can't be with your poses to sell photos of your hands.
10-minute-long videos pay you $10 – $15, with pics going for $5 or more.
Fill out this form to become a Hand Model on Dollar Feet
9. Instaprints

Instaprints is a photography website where you can reproduce your hand images into wall art, phone cases, and more. You can also sell your photos to others to transform them.
The site markets to Instagram users looking to make money from their photos. You may earn from selling photos at a general price, or categorizing your product according to size.
Payment is monthly via PayPal. Instaprints takes care of payment processing, printing, resizing, and shipping your hand images.
10. OnlyFans
This is a subscription service where people pay to access digital content. The site is known for promoting content from people in the adult industry.
Only is based in the UK and currently has 2m+ sellers, better known as content creators. Over 130 million users from around the world pay to access the website.
To sell pics and videos, you create and list your content for free.
Buyers then subscribe monthly ($4.99 – $49.99) to engage with you and access your content.
Related Post: How To Earn On OnlyFans
Apps to Sell Hand Pics
It's not always that you'll get "beautiful hands" during a photo shoot; the best shots can manifest anytime, anywhere.
As such, one of the best ways to keep up the side hustle is taking pics on the go.
Luckily, if you search where can I sell my hand pictures online, you'll get top photography trading apps to sell your own stuff, including:
11. iStockphoto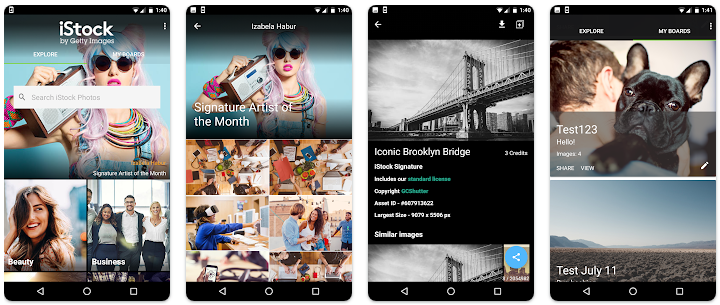 iStockphoto is a Canada-based company founded over 20 years ago. Artists and content creators contribute stock photos and get royalties in return.
Buyers subscribe own licenses and use photos for different projects.
To sell pics here, start by downloading the Contributor by Getty Images app and uploading 3 – 6 hand images.
After review and your account is approved via email, you can upload and start selling hand images, making 15% – 45% in royalties.
12. Foap App
Foap is an app where both men and women can sell pics of beautiful hands for good cash.
The platform has over 3m creators, making 50% of the selling price from each image file downloaded online.
You also make money online by participating in Foap Missions. These are photography contests for different brands.
If you are lucky, you can easily get noticed by leading brands via Foap.
Also Read: Selling Feet Pics On Foap App
13. Chashot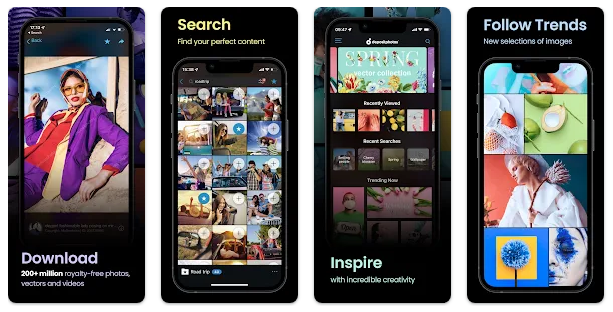 Clashot is an app that makes selling stock photos easy. The platform is owned by Depositphotos, among the premier stock photo sites.
Apart from earning from the sale of pictures of hands, you get a referral link that can earn you 40% of your friend's purchases.
To ease selling stock hand images, the app advertises on Instagram, Facebook, and Twitter.
Each hand picture sold via Clashot earns you $0.25 to $33.82 and up to $64.22 for a video.
14. SnapCape

This is an Indian-based crowdfunding platform for sharing and selling photos.
The site connects professional and newbie photographers with marketers and brands in Asia and around the world.
Over 50k creators and photographers use the site to promote their photos. You can also sell other digital content, such as hand videos, on the app.
Additionally, SnapCape runs daily contests using hashtags. To win in the contests, you only have to submit a single photo. Typically, a photo on the platform sells for $1 – $5.
15. Instagram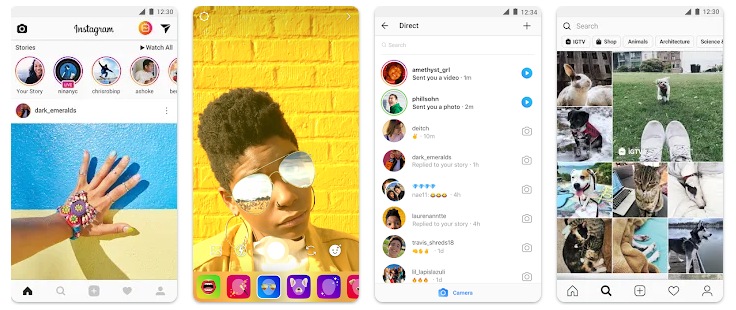 Instead of uploading pics on stock image websites, you can as well sell directly on social media platforms like Instagram. Here, you use hashtags to create buzz around your digital content.
Top tags for hand photos include #holdhands, #prettyhands, #sellhandpics, #buyhandphotos.
Instagram also helps you link your other social accounts, such as Instaprints, to popularize your side hustle.
Related Post: Success Tips for Selling Pics On Instagram
How to Take Quality Hand Pics?
An important aspect of how to sell hand pics online is knowing how to make your hands presentable.
You also need to take high-quality photos. Here are some tips to get you ready to sell hand pictures online:
Pamper Your Hands: Moisturize your hands daily, Scrub to remove dead skin, Remove cuticles and keep your nails trimmed.
Use appropriate props to match photography contests, quality cameras, and photography accessories.
Accessorize your hands with rings, bangles, bracelets, wristwatches, gloves, nail polish, beads, chains, handcuffs, etc
Use natural light: Whenever possible, use natural light to illuminate your subject. This will help bring out the colors and details of your photos.
Experiment with angles: Don't be afraid to experiment with different angles when taking photos of hands
Get close: When taking photos of hands, be sure to get close enough so that the

details are visible.

Be creative with your poses to tell stories.
Best Poses for Hand Pictures
There is no doubt that good hand pictures are in demand. Nevertheless, how you pose determines the many ways to sell your hand pictures as a hand model.
Here are some ideas that you can incorporate into your hand poses.
1. Hands Holding Money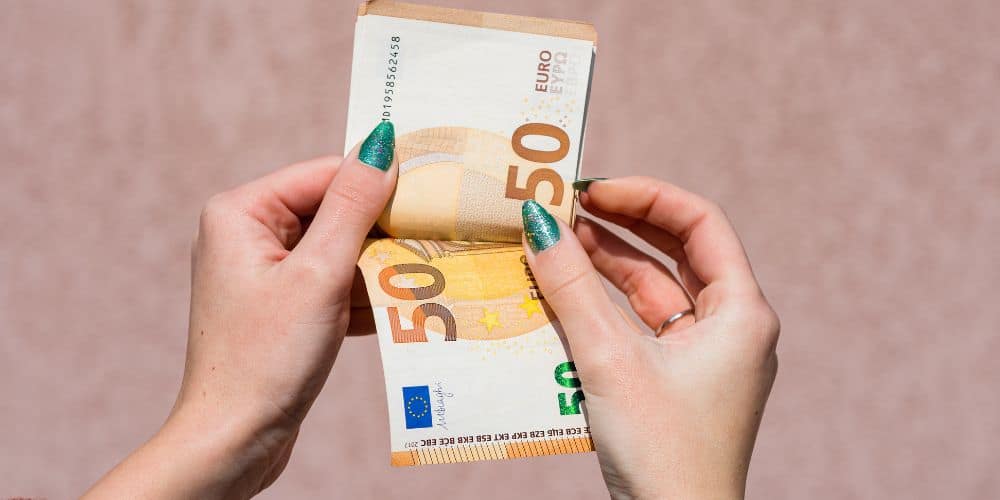 There are over 180 currencies around the world. And with the different denominations, this gives you thousands of poses that can appeal to money magazines and personal finance websites.
2. Hands Holding/Wearing Jewelry
Jewelers need beautiful hands to model and market their wares. Just get an assortment of jewelry and snap different arrangements.
3. Hands Operating Devices
There are many tech devices that you can model. Make your portfolio rich by taking pics holding different devices, both old and new. Such a photo must clearly show what you are operating.
4. Holding Hands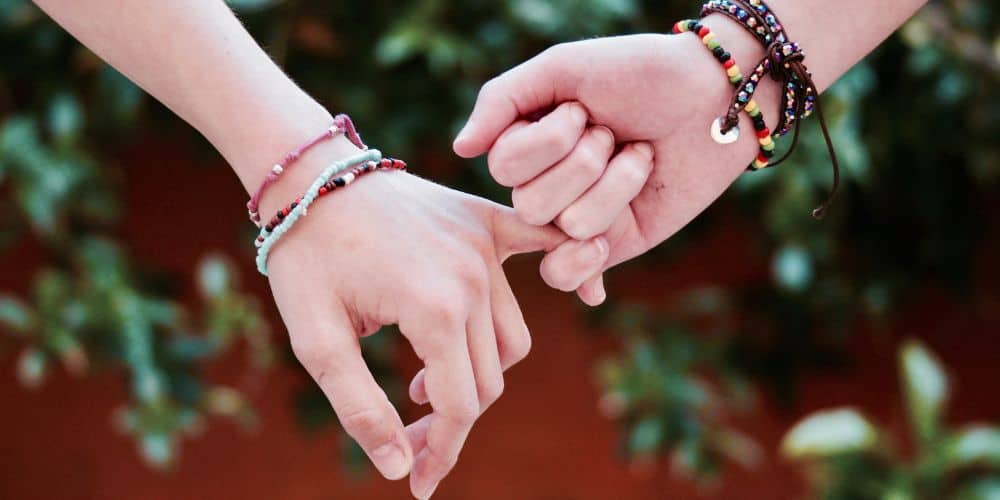 Try poses that show diversity and unity. For these kinds of pics, it's best to have your friend pose with you. The setup can be of business people greeting, couples holding hands, and so on.
5. Manicure Poses
Close-ups of your hands with manicured nails showcasing different nail arts are quite appealing to the eyes and have a huge demand on local nail salon websites and fashion magazines.
6. Other Popular Poses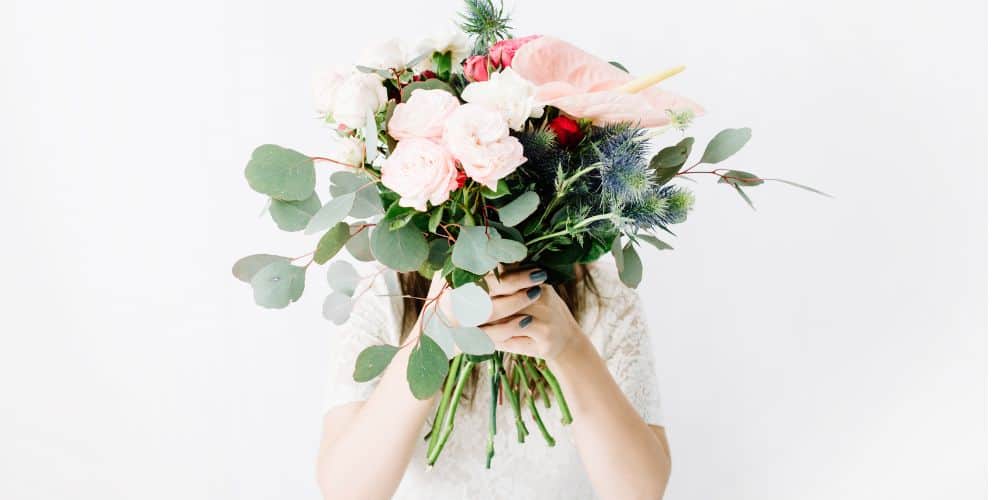 Holding a mug, flowers, pen

Pretending to write in a notebook or journal

Gardening with dirty hands

Doing crafts such as knitting or painting are a few other poses that are always in huge demand!
Who Buys Hand Pics?
Photos are used anywhere that requires visual presentation of the human touch. With this in mind, it's easy to see why the hand pics market is insatiable. The markets to target for the highest returns include:
1. Online Shops
Online stores like Etsy and Shopify require beautiful representations of people using the listed merchandise. Just research what is selling fast online and model the product to get your profile noticed.
2. Stock Image Sites
People who create online content such as e-books and blogs mostly use stock photos. However, the images sell cheap on these sites. The upside is that you can sell one hand pic over and over.
Note, that it's best to offer an extended license when listing stock pics. Buyers pay more for such pics since they can legally repurpose your photos.
3. Modeling Agencies
Brick and mortar modeling agencies pay good money for models with stunning bodies. As such, you can easily get over USD 200 per pic or more if you are picked to represent a brand.
Head over to Model.com and find an agency near you to get started as a hand model.
4. Individual Buyers
The internet is full of people looking for photos of body parts such as hands and feet. These are usually fetishists who find parts appealing. Without going into details on what they need your pics for, individual buyers can pay hefty prices for the right pics.
5. Brands and Manufacturers
Manufacturers and sellers of hand accessories such as bracelets and rings need people to model their products. You can easily get noticed when such companies run hand photo contests.
Another genius way to get signed by companies is by taking photos of yourself wearing specific brands. When uploading such pics on social media, tag your target company and be active in their engagement sections.
Can You Make Money Selling Hand Pics?
With the right buyer, you can easily make good money selling pictures of your hands. So, how much do hand pics sell for? Typically, each pic sells for a minimum of $5 and upwards of $100, depending on the buyer.
Photo sellers on Reddit talk of making up to $500 per pic. The amount can come from a one-off sale or by selling one picture repeatedly and on different sites.
The bottom line is that you need a huge following to earn big from hand photography.
Pros and Cons Of Selling Hand Pics
PROS
CONS

Selling pics of hands is legal.

The industry is ripe with creeps and weird buyers.

You don't need lots of money to get started.

You must love social media to build a sizable following.

Possibility of huge returns from a single photo.

The industry is highly competitive.

A passive income stream.

S

ome sites that buy pics can misuse your personal info.

The hustle is flexible and a perfect hobby for virtually anyone.

You can sell pics of parts anonymously.
Is Selling Hand Pics Illegal & Dangerous?
Selling photos and video clips of your hands are legal in most countries. Basically, the only major requirement is that you must be an adult (18 years and older) to sell pics.
Also, photo sellers are required to file returns from the business. To enforce this, photo listing sites have to report accounts that make $600 or more in a year to the IRS.
How to Sell Hand Pics Without Getting Scammed?
Now that we have answered conclusively the question "is selling hand pics a thing?", here is how to ensure that you aren't scammed.
The FTC actually flags selling stuff online as among the easiest ways of getting scammed. Some of the ways to protect yourself include:
Avoid overpayments, especially when done via check.

Always go for in-app payment methods to ensure the security of your data.

Never share any passwords or verification codes pertaining to online payments.

Use fake names on your seller profiles and never share personal details with potential buyers.

Avoid sharing photos that capture your face or backgrounds that can be used to identify where you stay.

Insist on getting paid first before you send photos.
Selling Hand Pictures: FAQs
1. Can You Sell Hand Pics On OnlyFans?
Yes, you can absolutely sell hand photos on OnlyFans. The site lets you list your digital content and make money through paying subscribers. The site has 130m+ users paying $4.99 – $49.99 per month to view exclusive pics and videos from creators.
2. How Can I Sell Pictures Of My Hand?
Making money from pictures of your hands just requires signing in on sites such as Instafeet, FeetFinder, Foap, and OnlyFans. Stock websites like Shutterstock and Clashot can also help you earn royalties from your pics.
Lastly, marketplaces such as Etsy can also help you sell pics directly to buyers.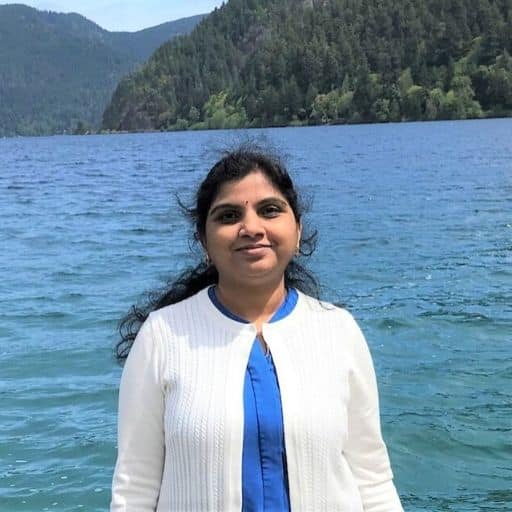 Howdy Folks, thanks for stopping by my blog.
I'm Swati, a proud mom, dedicated side hustler, full-time blogger, and a recognized millennial work-at-home expert. My expertise has been featured on esteemed platforms such as Forbes, CEO Blog Nation, Referral Rock, Vital Dollar, Databox blog, and many more. I have embarked on this incredible journey to share my firsthand experiences in the world of online income generation and to assist all of you in earning money from the comfort of your homes.
Join me in my mission to revolutionize the way we make money and achieve financial freedom. Trust me, it's not as challenging as it may seem!
Together, let's explore the boundless opportunities and pave our paths towards a prosperous future.