Looking for a comprehensive guide on 'how to become a foot model'? This is it!
Today, foot models are becoming a significant part of body part modeling. The growing trend has a lot of applications in branding and publications.
Feet models earn a living by showcasing their lower legs and feet to create awareness and market products such as shoes. If your feet are attractive and you desire to earn money by showing them off, you have the potential to become a foot model.
What's more, selling feet pics is a real hustle that has the advantage of being a low expenditure and can be done from home.
Want to know more about foot modeling? This article seeks to share a step-by-step guide on becoming a successful foot model.
What is Foot Modeling?
We all have unique features in our bodies, or body parts that we believe are special. Also, there are some aspects of our body we are proud of.
If you get compliments to do with your long legs, photogenic ankles, and naturally beautiful toes, then your feet are some of your best assets. You need to start considering a career in foot modeling.
Foot models are individuals who use their feet to earn a professional living. If you possess particularly appealing feet, brands are likely to hire you. Career foot models promote companies' products in television commercials and advertising campaigns.
Many companies in industries such as cosmetic and beauty, jewelry, and shoe designers also depend on foot models for support in sales and marketing.
Foot Model Salary: How Much Can You Earn as a Foot Model?
As per ZipRecruiter, a Professional Model in this line of work makes an average of $125,457 per year.
However, earnings vary because many models do not limit themselves to foot modeling only. The top salary for parts modeling professionals is approximately $500 to $2,000 per hour. So, if you ask, how much money do foot models make?!
Foot models working with international brands earn a higher than average salary. While freelance foot models get to establish their own rates, with a single feet pic selling at around $5 to $500.
In general, your earnings depend on your skills and experience, the brand you are working with, and the type of modeling you engage in.
How to Become a Foot Model?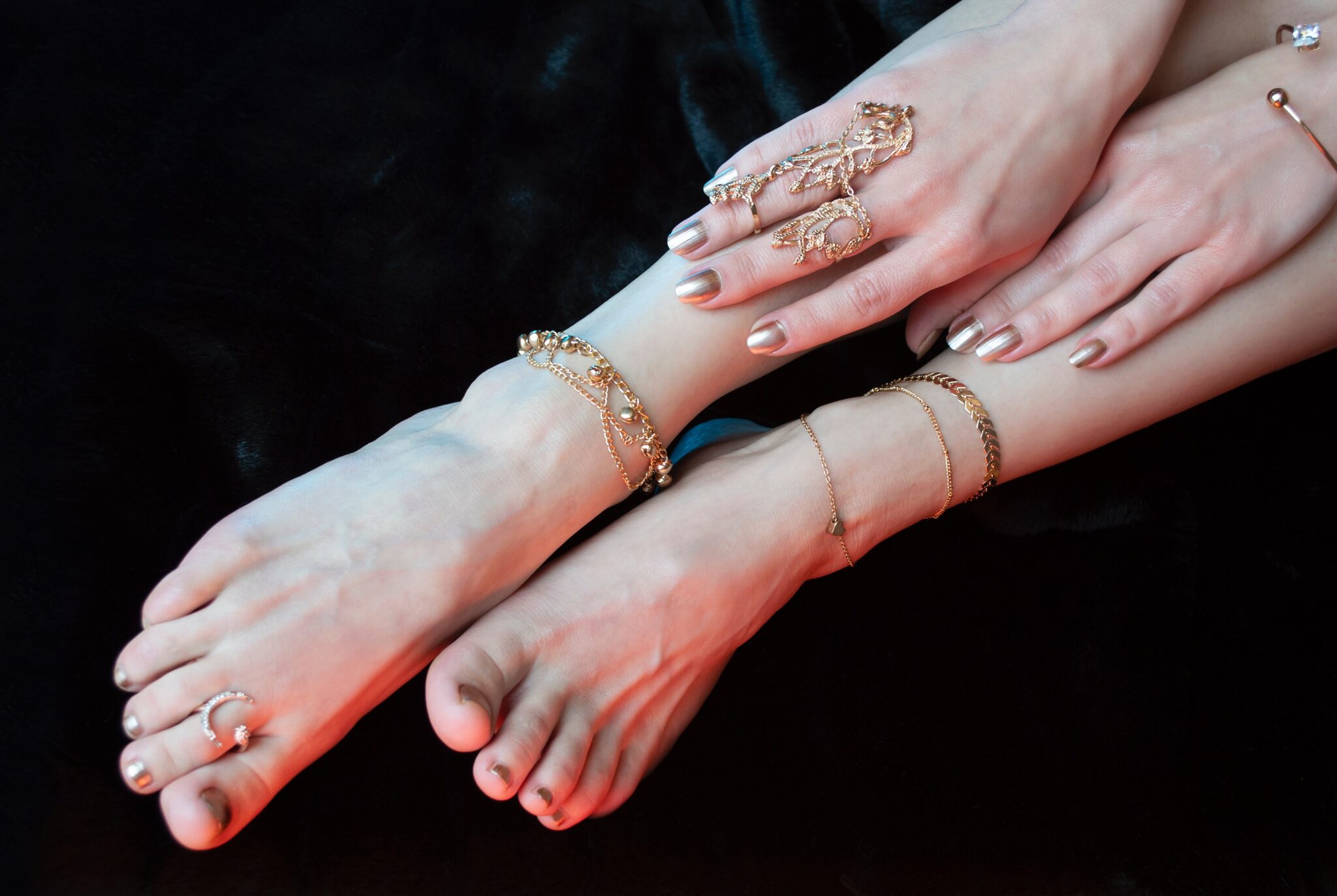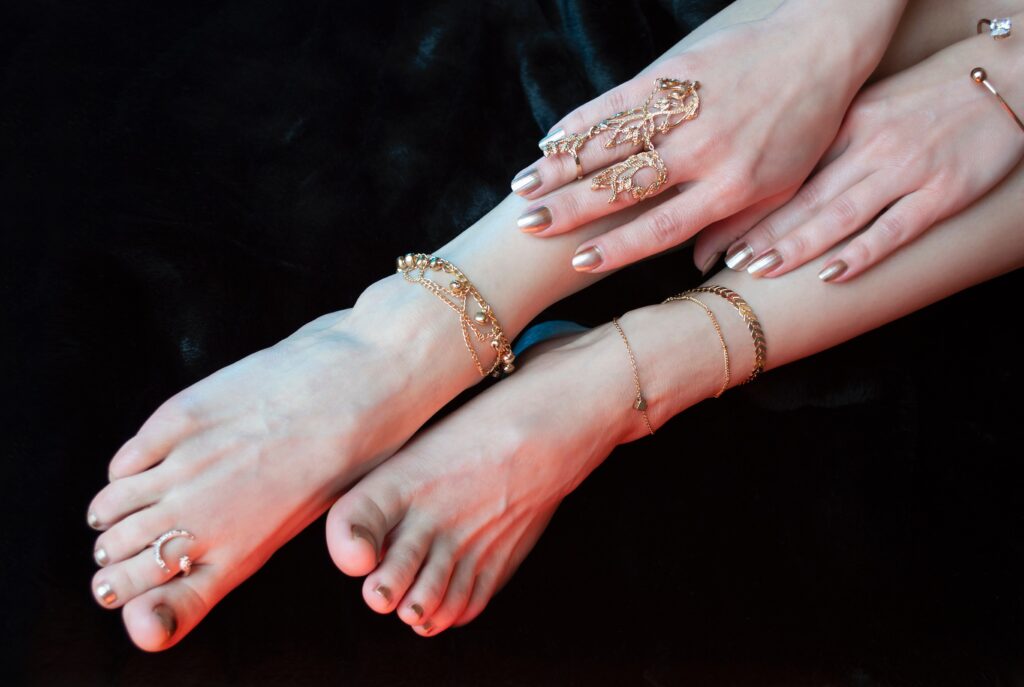 So, how do you start minting money from your feet modeling career? It is time to reconsider your options.
You have pretty feet and your friends are always commenting about your potential to become a foot model. Your best bet is perhaps to shoot some professional foot images and send them to a foot modeling agency.
First off, to become a professional foot model, you need to be confident in front of the camera. Typical foot modeling agencies and online platforms value passion, interests, and vocational experience over formal qualifications.
Being a career model is not an easy feat. You need a lot of time, consistency, dedication, and perhaps most importantly, a thick skin. The competition is stiff and not many models get to earn big and consistently.
To help you in the journey, here are the tips to follow:
1. Take Care of Your Legs and Feet
An important rule that will help your career as a foot model is to always protect your legs and feet. While as a foot model you have naturally attractive feet, spend time taking care of them to ensure they look their best.
Foot care includes a number of regular and basic treatments like removing dead skin and moisturizing your skin. It could also mean protecting your feet against physical injuries.
Unless you are taking a photoshoot that aims at promoting feet health, always wear nice comfortable shoes.
The goal is to ensure your legs and feet look healthy and bright.
But that's not all; some brands require you to model your lower legs along with your feet.
It is therefore important to take care of your legs too. To augment the appearance of your legs, avoid remaining still for too long. For instance, if an occasion calls for you to remain standing for long, you can walk around or attempt leg lifts while sitting.
Additionally, you need to exercise your legs on a regular basis to maintain their appearance. Consider jogging or any other workout activities.
2. Remember to Always Do Your Research
To become a professional model in any industry, you need a deep intimate knowledge of the field. You can accomplish this by conducting your own thorough research. This may sound simple, but it isn't.
The first thing you need to do is study the brands and publications that are close to the kind of modeling you want to pursue. Ensure you understand the poses, lighting, and composition of the winning photos.
Have a good understanding of the content available in online shops, e-commerce websites, social media, and magazines. Why? Good research will help you to keep up with new trends in the industry.
3. Experience is Key: Practice Posing with Your Feet
After you are done with your research, use pic and video samples from professional foot models to practice posing with your feet.
Attempt the poses that you want to emulate in front of the mirror. Refer to the sample photographs to perfect the pose, with the aid of a colleague, a friend, or a mentor.
Remember to explore different props depending on the goal of your photoshoot: Flowers, carpet, grass, sand, or concrete, whatever the prop get used to walking on it or having it rub against you.
Your experience in posing your feet on different surfaces will serve you well when you get your first opportunity as a foot model.
4. Build Your Feet Pics Portfolio
Do you know how to take feet pics that sell well? If not, stop thinking that you can be your own expert photographer and a foot model at the same time.
The first thing to do is to hire a professional photographer. This means parting with money to support your career.
What have you got to lose? Hire a photographer with proper experience shooting pictures of models. This is the point where you experiment with different settings and poses to get the best images of your feet.
If you have to edit your photos, avoid a lot of corrections. Create your portfolio with the best photos before sending them to modeling agencies.
Always be creative in looking for opportunities to promote yourself. For example, it's a good idea to create social media pages and a website under a foot model profile.
Instagram, Facebook, and LinkedIn are excellent platforms to get started on. Here, you are able to share your photos and contact information.
5. Learn the Business Skills
Most foot modeling opportunities are available on a freelance basis. As a freelancer, it's probably expensive to hire a business manager to run your affairs.
Do you see where I'm going with this?
It simply means that you need to learn some technical business skills, understand how to market your services, and how to find new clients. You also need knowledge and skills to manage your finances.
Depending on your marketing budget, you can consider getting representation. A good agent will help to popularize your work quickly. Most agents have an extensive network of important players in the industry. The benefit of a professional representation is that they can help to meet your objectives with just a little effort.
Always remember that agencies will take a percentage of your earnings for their services.
Which Attributes Make a Good Foot Model?
To deliver on your objectives as a professional foot model, there are certain attributes that you need. If you already possess these attributes, you have a high chance of becoming a career foot model.
1. Good-looking and Healthy Feet
The simple truth is, that an important trait of a professional foot model is having beautiful and healthy feet. By and large, beautiful feet have healthy skin with high arches. Attractive feet also have long and slender toes.
Good foot models strive to improve their beauty and pedicure skills. If you are not an expert pedicurist, make sure you maintain a few in your corner.
The bottom line is, that your feet must look great before each photo shoot. Always trim your nails, cut cuticles, and remove the dead skin to keep your feet healthy and pristine.
2. Patience, Perseverance, and Persistence
It is hard to succeed in modeling without patience and perseverance. You need to accept working for long hours and taking many poses to get the best output for your portfolio.
Foot modeling requires long waiting periods to allow photographers to shoot repeatedly.
Persistence is necessary to enable you to focus on the pursuit for a long and to attend many auditions before reaping success.
Determination is also necessary to maintain an excellent work ethic. It is the driving force behind your undying wish to attain and maintain the right image.
3. Good Artistic Vision and Creativity
Your creative vision as a model is what will contribute to more meaningful photos for your clients. This is an attribute that carries the message or the idea behind the photo. It creates meaning and depth in your work.
It is your artistic vision and creativity that translates your ideas from abstract concepts to observable messages in your photos. How well you capture your feet photos to express inner feelings determines how successful you become as a model.
4. Physical Fitness and Stamina
Good foot models always tone their legs and feet to maintain good physical fitness.
Physical fitness and strength help a lot when you have to pose for long periods in uncomfortable positions to get the best photos.
As a model, fitness is important to build strong bones and muscles. In addition, physical strength reduces tension and stress making you feel better about your career.
Good feet models improve their physical fitness by making good dietary choices. You also need to engage in exercises such as jogging and weight lifting regularly.
5. Courage and Confidence
The world of modeling requires a lot of courage and confidence to navigate and succeed.
Lack of this leads to self-rejection, which can be a struggle to deal with when pursuing any career. Good foot models are confident in front of the camera, especially during photoshoots.
As a model, your success depends on the number of people you impress. It is hard to be at your best when feeling nervous, anxious, and unsure of yourself. Confidence increases your chances of mastering your best angles and poses.
Nevertheless, this is not an easy undertaking. You might need to contract the services of a life/career coach.
6. Business Skills
Models require business skills to promote their profile and market their services. A good understanding of important tools and business concepts helps models navigate the business side.
Having a foundation in business is beneficial for you as a feet model. It increases your confidence and opens the doors to a myriad of opportunities. Broadening your business skills will get you more attention from potential clients. Such skills also improve your adaptability and the ability to transition into new opportunities.
If your goal is to make great achievements in your feet modeling career, the following are important business skills you should strive to acquire.
Understanding General Economics: A baseline understanding of economics is very important. You need to know the concepts such as pricing strategies, supply, and demand.
Basic Financial and Accounting Skills: A basic understanding of financial concepts like cash flow and profitability are important for making decisions.
As a career foot model, your performance and potential are key to your success. You need to understand how to interpret your cash flow books to make good business decisions.
Effective Negotiation Skills: To thrive in the current dynamic and competitive marketplace, you need excellent negotiation skills. This is true regardless of the stage you are in your professional journey.
Good negotiation skills will help you to get value for your services at the bargaining table. The trick is to not follow a one-size-fits-all approach. Remain flexible and be quick to improvise and adopt a new strategy.
In short, the negotiation for selling a pic to an individual buyer should differ to that of brand representation for a Fortune 500 company.
Foot Fetish Modeling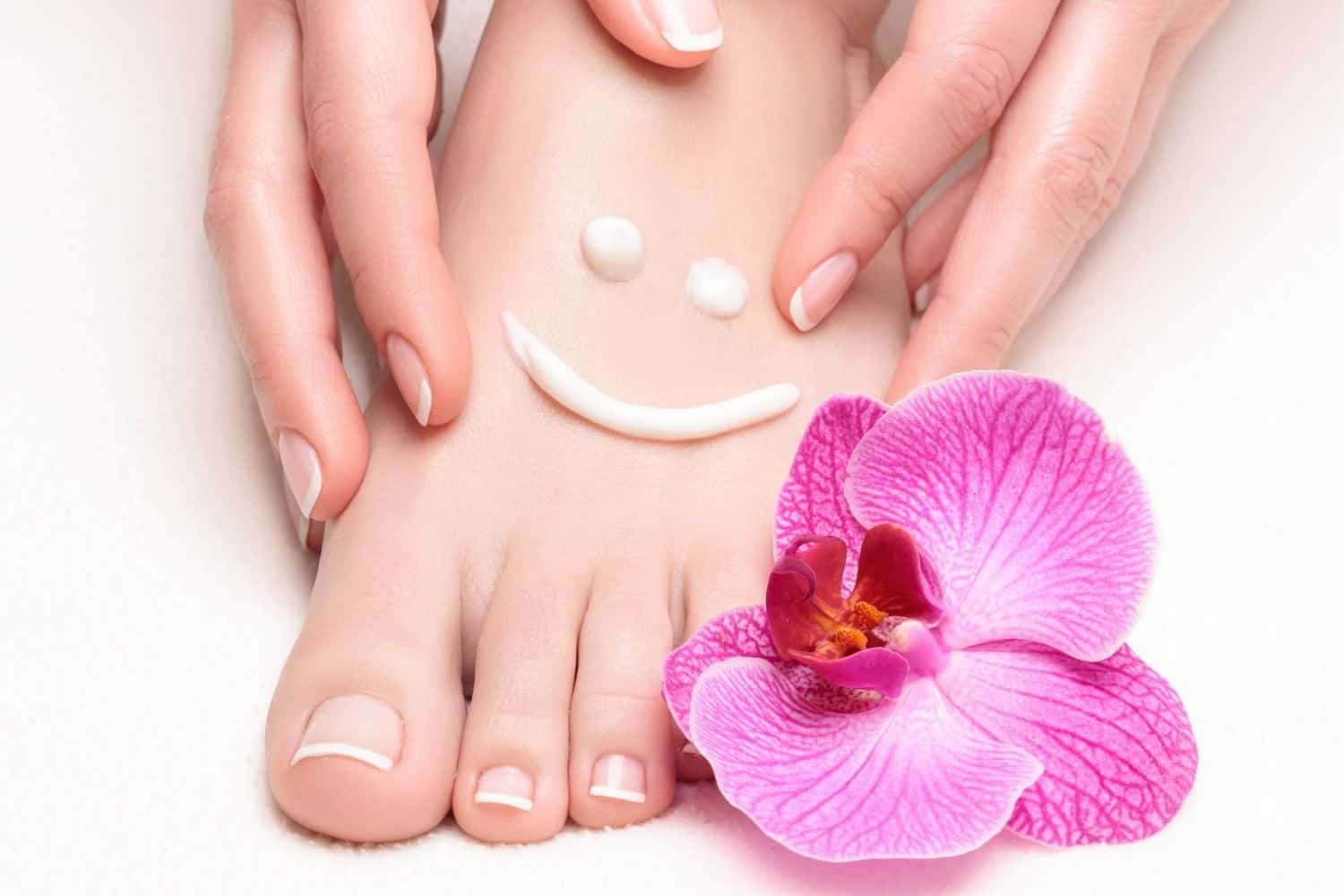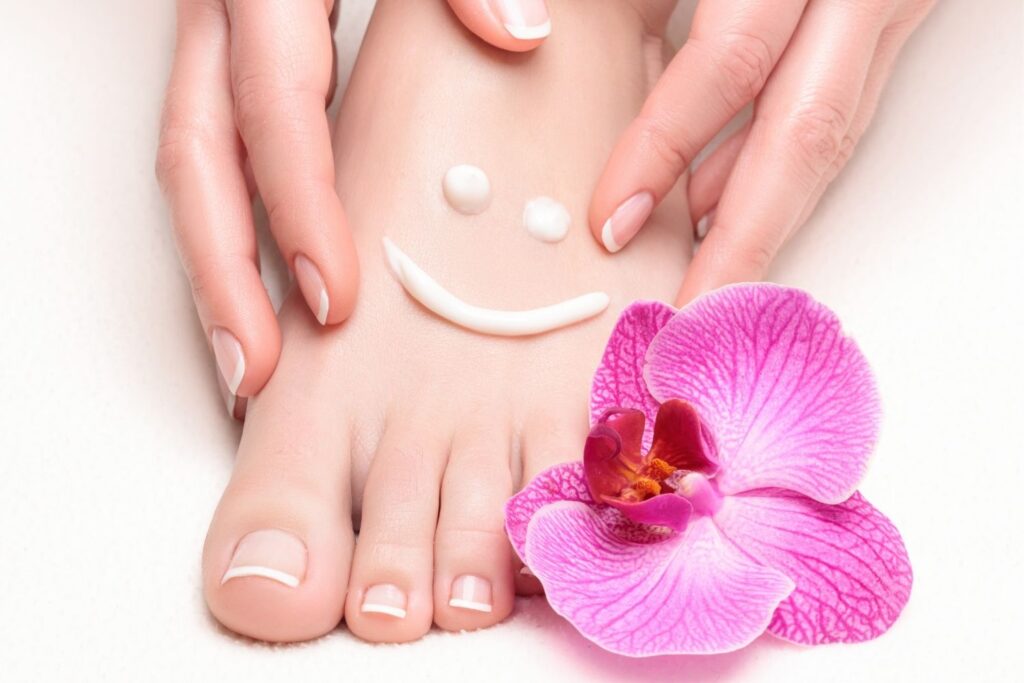 As a foot fetish model, you can earn enough by selling feet pics (or videos) to supplement your income and make this your full-time career.
What I like most about this hustle is that there are many platforms that you can choose to launch a feet pic selling business or land foot fetish jobs.
Some of the most popular platforms to become a foot fetish model include:
1. Feetify
Feetify is a free-to-join platform that allows foot feetish models to create a portfolio of their feet pictures to sell to other users within the platform. The website is available to anyone willing to buy or sell foot pictures.
The site has social media features like chat that connects models with their fans. This creates a more interactive digital space where customers can specialize their orders. Special requests allow the feet models to charge a premium price for their images.
With a 4.5 star rating on Trustpilot, this is a legit and foot site for both beginners and seasoned models. Feetify charges $57 for 5 months for a premium plan and $97 annually.
As a Premium model, you get to keep 100% of all the payments due from your feet pics.
Read The Full Feetify Review Here
2. Instafeet
Instafeet is a new platform that connects feet models with feet lovers. The site allows users to buy and sell feet pictures.
For new models, joining Instafeet is as simple as creating a seller profile. After your account is approved, you can start posting pictures and wait for potential buyers.
The platform allows your fans to subscribe to your account and proceed to purchase your photos. Instafeet restricts sellers to join and sell pictures if they are below 18 years of age.
If you value your privacy, this is the best platform for you.
Unlike other social media platforms, Instafeet is a network of a private community that only allows paying subscribers to view your images. As such, your earnings depend on the number of your subscribers.
According to the site, a typical photo can earn you between $5 and $100. Instafeet retains 10% of your total earnings as their commission.
Clich here for My Instafeet Review.
3. FeetFinder
FeetFinder is a popular online marketplace for feet photos. As a seller, you can register by creating an account and going through a verification process.
After the website authenticates your identity, you can start selling your photographs to buyers around the world.
The website offers safety and privacy to both buyers and sellers. In particular, Feetfinder allows buyers to see a blurred image and to access the real picture after billing. The site retains 20% of your earnings as their fee.
Check out More About FeetFinder
DollarFeet is a free marketplace for models to sell feet photos and videos. The site claims that models take less than 24 hours to receive their payments after a successful sale. Your earnings depend on the quality of your photos.
Users earn approximately $5 – $10 for each photo or video, depending on quality.
Professional foot models are likely to earn more on the platform. The website encourages models with pink soles, high arches, and wide heels to become the platform's regular foot models.
Check out the best apps for selling feet pics online.
Frequently Asked Questions
1. What are the working conditions of a foot model?
Some opportunities require foot models to travel to different destinations. This is necessary if the shooting happens in different cities.
Generally, the difficult tasks of a foot model include posing for long periods, sometimes in difficult positions.
That said, foot models working on a freelance basis have a more flexible work-life balance. They can work from their bedrooms and create on-demand pics using different props.
2. Who hires foot models? Where are foot models hired?
Food models get numerous opportunities in the fashion and shoe industries, jewelry businesses, advertising, beauty, and cosmetic industries. Online opportunities include photo stock websites, blog sites, and advertising agencies.
Opportunities for feet models can be found anywhere. However, most companies in need of a model are based in big cities.
The Bottom Line
Modeling is a lucrative career that can, however, take years to pay off. The reason is that it takes creativity and perseverance to take that one pic that shouts your arrival to the modeling community.
Nonetheless, with the advent of social media and online marketplaces, anyone from anywhere can become a superstar model.
To get there, you need to exploit obscure modeling fields such as body parts photography.
From a large number of feet lovers, medical researchers, and fashion brands who require feet pics, this is the perfect niche to kick-start your modeling career.
What more do you need to know as a feet model? Let's hear your thoughts in the comments section below.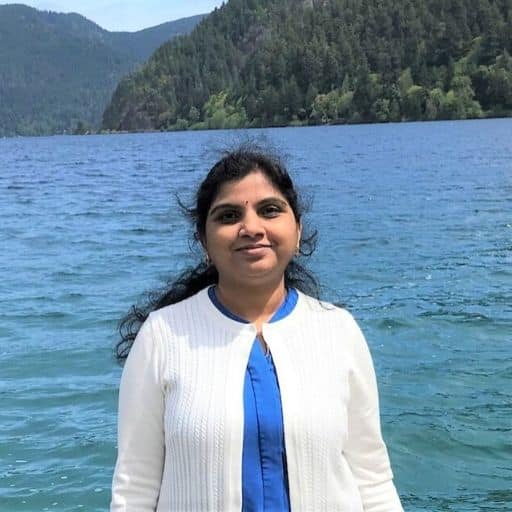 Howdy Folks, thanks for stopping by my blog.
I'm Swati, a proud mom, dedicated side hustler, full-time blogger, and a recognized millennial work-at-home expert. My expertise has been featured on esteemed platforms such as Forbes, CEO Blog Nation, Referral Rock, Vital Dollar, Databox blog, and many more. I have embarked on this incredible journey to share my firsthand experiences in the world of online income generation and to assist all of you in earning money from the comfort of your homes.
Join me in my mission to revolutionize the way we make money and achieve financial freedom. Trust me, it's not as challenging as it may seem!
Together, let's explore the boundless opportunities and pave our paths towards a prosperous future.