Nowadays, everyone is in search of immediate hire work from home jobs. Be it a student or a professional, or even a stay-at-home mom a high-paying remote job hiring now could be your way out of a financial jam.
When I left my full-time job, I didn't really want to be in that "in-between jobs" phase.
That's because, ever since the completion of my education, I have always relied on myself for all financial needs. So, I immediately started looking for jobs that instantly hire remote service providers.
And, here I am today, guiding people who currently stand where I used to be, a few years ago.
These are remote job websites that allow freelancers to work from home with flexibility. To make it in this industry though, you need a constant supply of jobs.
So, exactly what are 'immediate hire' or 'instant hire' jobs? And where do you find lots of legitimate work-from-home jobs? What companies hire remote workers? Worry not, I have done the research for you.
I have listed jobs that will make the introvert in your sparkle. But first, let's start by answering some burning questions.
What Does 'Immediate Hire' Mean?
Immediate hire simply refers to a job vacancy that needs a new employee now on short notice. In most cases, this happens when the previous employee quit or was fired on short notice or when a brand new company starts recruiting new employees.
This leads to the employer advertising the job and intends for the replacement to begin working immediately.
In simple terms, you can call these opportunities same day hire jobs.
'Immediate Hire' Vs 'Hiring Now' Jobs Explained
'Immediate hire' jobs as the name suggests are vacancies ready to be fulfilled immediately, as soon as now. While 'Hiring now' jobs can be fulfilled at any time sooner within a fixed period of time.
Typically, individuals or companies that need work to be done as soon as possible use words such as 'immediate', 'immediate openings', and 'ASAP'. The wording also informs about the urgency by stating the job rate and other terms such as working time.
As such, all that is required to get the job started is known to all applicants. So, if you meet all the set conditions and apply as the first person, then the job is yours.
On the other hand, clients who need work done soon (but not right away) advertise for 'hiring now' vacancies. The expectation is that once you apply, your expertise plus that of other applicants will be gauged before a final decision is made. This can take a few days or weeks depending on the job requirements.
From the above distinctions, an 'immediate hire' position is usually a 'first come first hired' kind of a deal while 'hiring now' gigs go to the most qualified person from a given pool of interested applicants.
How to Find Immediate Hire Work from Home Jobs?
Perhaps you are a college graduate or looking to change your career for quick hiring jobs. So, where can you find a work-from-home job immediately?
Well, looking at the right places is all that matters. At first, it might be challenging but with the right job boards, you can land yourself a job almost instantly.
To find a job immediately and start working asap, try any of the platforms listed below. There are job websites and apps that advertise vacancies that need to be filled on short notice.
Also, you can choose to browse the internet, subscribe to job boards, or look in industry publications. Networking is also a good place to start plus it's also good to make use of job search websites, apps, and companies that hire remote workers.
It's obvious that you need a high-speed internet connection with a good laptop to start the job search and perform your best at it.
In terms of your capabilities, the companies want you to have excellent communication skills, meet deadlines, have great patience, and politeness.
Quick Hire Remote Jobs: Online Jobs Start Immediately
If you are looking for high-paying remote jobs hiring now, I suggest you use tried and tested strategies to find the job you can apply for fast.
The trick is to always do extensive research on a specific vacancy then proceed to maximize your time wisely by applying in fields that match your skills.
Below are some of the best immediate hire work from home jobs that you might try.
Proofreading Jobs
If you know the English language in and out and have an eye for details, then this is the job for you. Proofreading jobs are one of those gigs that come closest to hiring immediately provided you have some experience.
According to Salary, a proofreader can make up to $59,823 annually. This figure can rise to $66,590 per year if your skill level beats average.
You need to be able to notice and correct the smallest of mistakes in written content: syntax, spelling, and punctuations.
And, you must also be able to help maintain the consistency of tone, intent, and approach, besides improving the overall readability of the text.
One of the stalwarts of the industry, Caitlin Pyle, offers a free 76-minute workshop for startup proofreaders. She started proofreading in 2007 and in 2012 she ventured into proofreading court transcripts.
Two years later, in 2014, she started Proofread Anywhere and has since earned over $575,000. Try her free workshop to help you work on your skills, as well as find the right clients.
Where can you find immediate hire near me proofreading jobs? Look no further!
Transcription Jobs
Transcription is among the legitimate work from home jobs hiring now for freelancers. It typically focuses on textualizing audio and video files. Basically, your job will entail listening to audio and video files. Next, you type out what you hear.
To help you kickstart your journey, try this FREE mini-course for general transcription. It is a training course by Janet Shaughnessy, n expert in the field. So, don't wait up, just get started with her course today.
Here are some of the leading transcription companies hiring globally to land an immediate job:
Further Reads:
Virtual Assistance Jobs: Immediate Hire Entry-level Job
Virtual Assistants are highly in demand nowadays because they allow people to focus on other aspects of their businesses.
For any remote job seekers, Virtual Assistance is a perfect example of an immediate hire remote job opportunity right near you.
As a VA, you can choose to offer services based on your area of expertise. From online research to social media management – it's all on you!
Whether the job demands your expertise or not, it definitely demands your diligence and efficiency.
To learn how to crack into the world of virtual assistance and freelancing in 90 days or less, you can start 100% risk-free, get lifetime support, coaching, and the step-by-step system about the VA industry by a six-figure VA, Gina Horkey – enroll for #FullyBooked VA course here and get a complimentary eBook (275+ VA services to offer)!
Here are a few companies well-known for their remote virtual assistant jobs:
Virtual Bookkeeping Jobs
Accounting jobs can be considered among the fast hiring jobs. If you have experience in bookkeeping and looking to get more than the typical 'office' employment, then you are in the right place.
There are many platforms that offer this opportunity to work from home. Perhaps you don't have prior knowledge of bookkeeping. With a quick google search, you can find a free online workshop.
Apply for accounting jobs on the platforms below:
Online Chat Support Jobs
Online chat support vacancies look for people to represent brands from around the world.
This is a remote position, meaning that you can work from home on the condition that you have excellent internet and phone connectivity. You assist customers and clients through mediums such as email, chat boxes, and social media messaging.
As a support agent, you are expected to know a company's products, subscriptions, history, and pricing. Basically, a customer contacts you hoping to get a direct and factual answer.
Payment is usually hourly with billing concluded at the end of every week.
Expect to work through a task management system that logs keystrokes and screenshots of your progress at different intervals. Companies with a huge online following and global reach require chat support.
You can also get such jobs from placement agents who hire remote workers to serve as reps for paying clients. Find such jobs openings at:
Translation Jobs
If you are bilingual, then the translation is a great way to earn a few extra bucks. In fact, if you are really good, then you can earn handsomely through this job.
And, several remote job websites offer multiple online translation jobs. You can simply do them from the comfort of your home. Listed below are a few of them:
Remote Jobs Hiring Immediately
There are many immediate hire work-from-home jobs that you can easily work from the comfort of your home. Let me share a quick list of the best remote job boards (remote job sites) where you can search for quick jobs and earn money right now.
Upwork
Looking for a legitimate website for immediate jobs? Upwork has been around for 23 years now and gets stellar reviews across the board.
This is probably the biggest marketplace for freelancers in the world. The company is US-based and allows work from home job seekers to join, apply for jobs, and get hired fast.
As a beginner, the company takes 20% of your pay as their commission. With time though, and as your total earnings increase, the commission drops to 5%. The site is known for stiff competition but with the right skills, you can get long-term jobs here.
Payment is either hourly or fixed depending on the task type and the client's preferences.
FlexJobs
Flex Jobs was founded to help professionals land remote and flexible jobs easily. easier. It has an A+ rating from BBB. Further, the site has thousands of job opportunities from all sorts of industries.
According to their website, their research team spends more than 100 hours on research daily. This involves reviewing companies and jobs to make sure they only pick out the best jobs for your skillset.
PeoplePerHour
Another popular name among remote job websites is PeoplePerHour, which accepts remote service providers from all over the world.
This is a UK-based company with some of the highest-paying and most legit tasks, including data entry projects, to the members, since its establishment in 2007. You can take it as a side gig to boost your monthly income quite significantly.
Besides providing one of the best rates, it also offers one of the most flexibility of work timings in this online market.
Apparently, you won't face any issues regarding the shortage of projects, as the platform collaborates with a large number of companies who rely on them for the micro-tasks.
You just need to fill up a simple registration form on this website to join. And once they successfully verify your account, you can directly take up projects from the platform according to your preference.
Apply for PeoplePerHour Jobs here
Amazon Remote Jobs
How does working for the world's largest marketplace sound? Amazon offers immediate hire remote jobs to qualified experts around the world. the positions are reserved for people in areas without physical Amazon offices.
These Amazon virtual job opportunities mostly deal with customer service and brand representation.
You spend most work hours on the phone or navigating through various tools as part of product research. The job may also call for shipping and delivery support for Amazon's supply chain around the world.
Amazon also advertises for positions such as product and technical management, software development, and operations technology. Search Amazon remote jobs here
Also Read: Free Websites That Pay Daily
Instant Hire Remote Jobs
Here are my top picks of the best instant hire remote jobs that you might try, and start making money asap. Go ahead and apply for these companies asap!
Data Entry Jobs
Every establishment needs to maintain its records with discipline. And, for that, they need data keyers who are not only diligent but also efficient.
In most cases, data specialists are hired under the company's payroll. On the other hand, we have companies that now hire freelance service providers.
Depending on how acquainted you are, this field has a low entry-level, and as long as you have good typing skills with a high school diploma, you are good to go.
According to BLS, as a data keyer salary can range from as little as $1i per hour to a high rate of around $24 an hour. There are many platforms where you can find data entry jobs, they include:
Website Testing Jobs
Whether it's a newly created website, music, or a newly launched product, it must be tested first. That's where you come in as a tester, you have the chance to try, review, and recommend design changes.
Simply put, the marketing and R&D of different brands want your opinion!
Check out the following website testing jobs that are most likely to hire you immediately:
Online Teaching Jobs
Anyone who has an academic background in teaching can find great opportunities online. Millions of students from everywhere on the globe now look for help online.
Your students can be elementary-level kids or even P.hD. candidates. You can also choose to help them with school work and assignments. The following are some platforms worth your time.
Homework Assistance Jobs
Do you enjoy helping your kids with their homework assignments? If so, there are plenty of remote work websites that offer career support for help with various academic needs.
Sweet Study provides tutors the opportunity to get paid for homework assistance based on their area of expertise.
Many tutors generate an average of $5 to $10 per task depending on the complexity of the homework at hand. That said, the site charges a 20% commission for every assignment.
When it comes to payments, you have two options; individual and aggregate payment systems.
The individual system allows a direct deposit to your PayPal account whereas the aggregate system allows users to withdraw on demand. Your wallet balance has to be $20 or more to withdraw with money being disbursed in 2 – 5 days after a request is made.
Here are a few other online assignment job sites:
Content Writing Jobs
Also known as freelance writing, content writing is an excellent career to put your creativity to good use and start working immediately.
And the best part is that content writers are essential in every field. This is particularly true in this digital world where everything is online.
Whether it's a compilation of fun facts, a guide to take a trip or a tutorial on a particular subject, there is a need for well-worded text with technical perfection.
So, here are some of the best content writing websites that pay:
Consulting Jobs from Home
It is not always that companies and organizations have the right personnel on call. This means that at one time or another, they'll need expertise not available on the payroll. That's where consultancy comes in.
These immediate hire positions involve experts who help clients solve complex problems fast and efficiently.
The field employs different talents including business analysts, accountants, managers, sales strategists, and human resources.
Pay is usually per hour or on a fixed basis depending on the length of a project.
Consulting jobs are expert-level immediate hire opportunities. To apply for the job, you need the right academic and on-job qualifications. You can start a consultancy firm or get started as an expert for hire in firms such as:
Find more consulting jobs here.
Book Review Jobs
For the voracious readers, reviewing books is the best job, ever!
It not only allows you to revive your old hobby but also to earn from it. Imagine doing something you love – and getting paid for it!
And, there are plenty of websites out there to pay you for book reviews. But remember that you need to be honest. You also need a flair for writing to be able to put down your feedback into words.
Here are a few excellent places offering jobs for book reviewers:
Immediate Hire Remote Jobs
In my experience, there's usually a plethora of immediate hire remote jobs available for people with different skill sets. And, here's a list of some of the best jobs and companies hiring remote workers to help you out.
Voice Acting Jobs
Do you have a voice that everyone compliments? Do you have the ability to tell stories and create an ambiance with nothing but your expressions? Then, perhaps voice acting is the industry for you.
Many companies that produce ebooks are always on the lookout for audio narrator jobs. In addition, you can also find jobs as voiceover artists.
You might have probably already heard about Voices.
It is, after all, the oldest and the most trusted platform for voiceover artists, that facilitates you to earn anything between $100 and $1500, depending on the project.
Check out my detailed Voices platform review here.
There are many companies offering Voice Acting jobs:
Search Engine Evaluator Jobs
As a Search engine evaluator, your job is to human check the complicated search engine algorithms; review search results to make sure they are timely, relevant, and spam-free when people are looking for information.
Needless to say, Lionbridge has one of the biggest market presences for search engine evaluator jobs in the world.
It has 47 impressive offices spread across the major continents. Besides, it also has a strong online presence. This website is now taking members to join its team of social media evaluators.
There's a constant flow of projects for those looking for some serious work here. Besides being one of the most legit platforms, it has made its name one of the highest-paying websites.
You can earn around $15 per hour while working for this company. Upload your updated resume to get selected. They usually reply instantly, and once you are done with the joining process, you can take up projects accordingly.
Here are a few other companies offering Search engine evaluator jobs:
Further Read: Google Rater Jobs for Beginners
Customer Care Jobs
Do you want to shine in the field of customer support? Are you only interested in working either part-time or full-time as a call operator? Then check out these companies that provided some of the most legit customer support jobs for remote service providers:
Other interesting remote jobs for females include Chatting Jobs & Call Actress Jobs.
Related Article: Customer Service Gigs On NexRep
Companies Hiring Remote Workers: F
inal Thoughts
What I like about most of these companies is that with a good work record, you can start setting your own rates in no time.
You'll also come across sites listing work-from-home jobs with sign on bonus and referral programs.
If you find the list inadequate, you can also click here for non-phone remote job ideas that can see you make $10k every month. Lastly, contribute to the list by commenting with other immediate hire work-from-home jobs.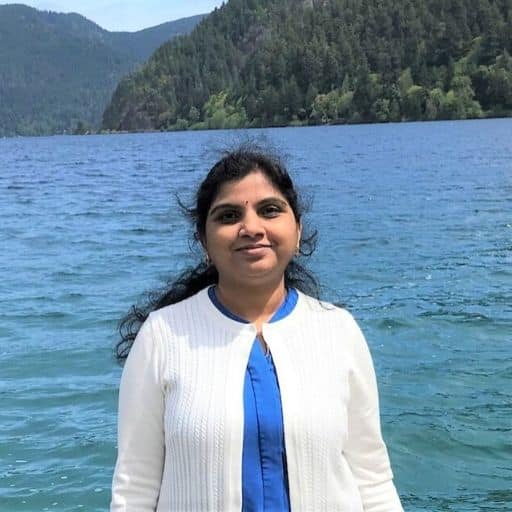 Howdy Folks, thanks for stopping by my blog.
I'm Swati, a proud mom, dedicated side hustler, full-time blogger, and a recognized millennial work-at-home expert. My expertise has been featured on esteemed platforms such as Forbes, CEO Blog Nation, Referral Rock, Vital Dollar, Databox blog, and many more. I have embarked on this incredible journey to share my firsthand experiences in the world of online income generation and to assist all of you in earning money from the comfort of your homes.
Join me in my mission to revolutionize the way we make money and achieve financial freedom. Trust me, it's not as challenging as it may seem!
Together, let's explore the boundless opportunities and pave our paths towards a prosperous future.