In this Sigtrack review post, we shall be going deeper into one of the fastest ways to make money online.
With that said, if your passion is in data entry jobs, Sigtrack is among the best companies to work for as a freelance data entry clerk.
To put it briefly, you can make a fortune while working from home with Sigtrack jobs. Additionally, their hours are flexible and you don't need any experience to work for Sigtrack.
But is Sigtrack legit? Is it a scam? In this review, I'll answer all the key questions regarding this website. More to this, continue reading to learn how much you can earn working for Sigtrack.
Before that though, let's start with a little background on what Sigtrack is all about.
EASY MONEY HACKS
Survey Club: Register for FREE and find the best available paid research studies in your area. Earn cash for participating in online surveys, private panels, focus groups, clinical trials, in-home usage tests, online bulletin boards, taste tests, and mystery shopping studies. Sign up here
Inbox Dollars: Get a free $5 signup bonus and get paid to play games, watch videos, take surveys, or shop online. Join here
What is Sigtrack?
In a nutshell, Sigtrack is a company that offers data entry jobs to remote workers.
As such, you get to work from home and on your own schedule. However, these jobs are only available to US residents. In fact, one of the qualification requirements for new applicants is that you must be an American citizen.
The company houses a database for different campaign applications. Working for them involves processing voter registration documents such as forms and petitions. You keep updating voter registrations and also get to verify data petition signatures.
For example, during the election period, you can access texts from people who've written using Sigtrack's digital counterpart.
Such data is in paper form and you're required to put it into digital form. Sigtrack, therefore, hires you to work from home and help key in such information into their software.
The best part is that the job's difficulty level is low – Sigtrack data entry is so simple that anybody can do it!
How Does Sigtrack Work?
To get started, you need to create an account on Sigtrack's website. The most basic requirement is that you must be an American citizen.
Therefore, you must go through a brief Skype interview-about 3 minutes.
In this video call, you have to prove your identity by displaying your driving license or state ID. After passing this Skype call, your Sigtrack account is activated instantly.
You can now start taking data entry tasks assigned to you.
Sigtrack Job Requirements: What other qualifications do you need to have?
Must not reside in either California or Massachusetts

Have a PayPal account

Computer or laptop running on Windows 10 or Windows 7 SP1, MacOS 10.13, or MacOS 10.14

A dual monitor setup (optional). You can use your tablet or iPad as a second monitor

Fast and stable internet connection
As you can see, these are just basic requirements, just like in any work-from-home job.
As a data entry freelancer, you'll be required to enter things like petition sign-ups and registration cards. How do you do this? There is a Sigtrack downloadable tool provided to you that helps convert such details into digital format.
While Sigtrack jobs are plenty and available at any given time, the platform limits signups.
As such, new applications are opened strategically every year. This implies that when elections fire up, then it's time to try your luck for Sigtrack data entry jobs.
To help you get started on this platform, there is a short training available that consists of just simple instructions. It serves as a guide on how to do data entry jobs with Sigtrack fast.
To find jobs or tasks available, follow the "get started" link from Sigtrack's homepage.
What I like about Sigtrack jobs is that they are flexible since there are no phone calls to make or time cards.
How Much Does Sigtrack Pay?
Data entry jobs are pretty easy and anyone can do them, meaning that the pay is not usually that high. For starters, you don't need any academic qualifications to work become a data entry clerk, given basic typing skills.
With that said, payment on Sigtrack is based on two things; the number of tasks you complete and your accuracy. If you commit a lot of mistakes, your payment will be even lower.
To put it into perspective, let's say you are working on a job worth $100, if you achieve a 92% accuracy, then Sigtrack will pay you $50 instead. That's half of what you would have earned if you achieved 100% accuracy.
You, therefore, need to re-read your job twice or thrice before submitting it.
Below is a complete breakdown of how much you can earn on a $100 task depending on your accuracy.
98% earns you $80

96% earns you $70

94% earns you $60

92% earns you $50
Basically, Sigtrack states that you need to achieve a 98% accuracy to stay on contract with them. The minimum accuracy allowable is 50%.
According to Signatrack, each matching tag earns you $0.03, and $0.06 for non-matching tags.
Matching tags means you'll be matching election petition signatures to voter registrations. This platform also adds that 72% of these tags will match while only 28% won't match.
How Much Can You Make With Sigtrack?
Ideally, you can match 250-350 signature tags per hour. This is just the standard for a beginner, according to Sigtrack. This implies you can be earning an average of $9-$13 per hour.
However, for most employees, this matching rate is unrealistic. So, you have to work extremely fast to match such tags per hour.
If you match 10,000 tags while maintaining a 98% accuracy, you'll be promoted to peer review where your job is to review tags from other Sigtrack data clerks.
Sigtrack pay amounts to about $500-$1,000 per month, but they claim that top earners on this platform make between $2,000 and $4,000 per month. This is a wide range, the reason being that each Sigtrack job has a different base pay.
For example, difficult jobs or "blocks" have higher pay.
This platform pays you through PayPal on a weekly basis. Currently, they pay their employees every Wednesday. If data entry isn't your thing and you still need money every seven days, you can check other online jobs that pay weekly here.
My take? Sigtrack pays pretty well but don't expect to be rich from it or even make it your full-time job. Use the opportunity to supplement your income as a side-hustle job.
Is Sigtrack Legit?
While there exist many data entry jobs, most of them turn out to be just scams. If you are wondering whether Sigtrack is legit, I can assure you that this platform is 100% legit.
This claim is backed up by the fact that during the Sigtrack hiring process, they require you to prove your identity. This indicates that they have strict hiring guidelines, something you won't find on most scam websites.
Additionally, Sigtrack does pay when you start working without any registration fees at any point.
Some of the workers aired their opinions on online forums like Reddit and indeed acknowledged this (more on that in a while). Their only concern is the deduction taken away from earnings based on Sigtrack's job accuracy.
Also, Sigtrack is not BBB accredited and neither is it rated on Trustpilot. But, you can approach this online freelance job with confidence knowing that it deals with government-approved data.
Sigtrack Reviews
To find out whether Sigtrack is legit, the best approach is to check the experiences of former or current employees.
Indeed.com and Reddit are some of the most popular online forums where users air their views. Sigtrack has an overall rating of 3.4 stars out of 5 on Indeed.
Of note is that on "work-life balance", the platform gets a 3.8/5 star rating!
Such a rating indicates that Sigtrack is well-suited for freelancers and work-from-home job seekers.
On Reddit, Sigtrack gets both positive and negative reviews- which is a normal thing for all legit companies. Some people seem to complain about the lack of customer support while some say Sigtrack jobs are fast-paced.
At the same time, it's worth noting that reviewers acknowledge there is an off-season when no jobs are available.
On the other end, current employees agree that Sigtrack is a good company to work for due to the flexible nature of its jobs.
Looking at all these reviews, there is no review claiming Sigtrack is a scam. As such, be assured that this data entry company is 100% legit.
Sigtrack Pros and Cons
What I like about Sigtrack
Reliable and flexible jobs that pay weekly

No experience or training required to join.

Free to join provided you are a USA resident.

Legit platform.

Sigtrack pay is higher compared to other data entry platforms.

Plenty of jobs available.
What I don't like about Sigtrack
Low-income potential

Sigtrack jobs are only available to USA citizens

Jobs are seasonal
Sigtrack Review: FAQs
1. Is Sigtrack Real?
Sigtrack has been in business for more than 4 years offering election-based data entry jobs to freelancers in the USA. This points to a trusted company that is legit.
And from various user reviews, it's right to say that Sigtrack is a real company that pays well and provides lots of work during the electioneering period.
2. Is Sigtrack Safe?
Working for Sigtrack is totally safe!
During the recruitment process, while they do ask to verify your identity documents, they don't require further private and confidential information.
All you have to do is to prove that you're a USA resident. More to this, Sigtrack payment is reliable since you get paid via PayPal every week.
Sigtrack Data Entry Jobs: Final Thoughts
From this Sigtrack review, it's evident that this platform is 100% legit and not a scam as you earn online by doing data entry jobs.
However, working for Sigtrack won't make you rich since their rates are not one of the best and the work is seasonal. You also need to be a US citizen to work for Sigtrack.
That said, you get to choose your own schedule making Sigrack one of the best online work-from-home jobs for freelancers.
In a nutshell, it's best to get into Sigtrack data entry jobs as just a side hustle to boost your income. For a full-time job, take a look at these online jobs that pay $1000 weekly.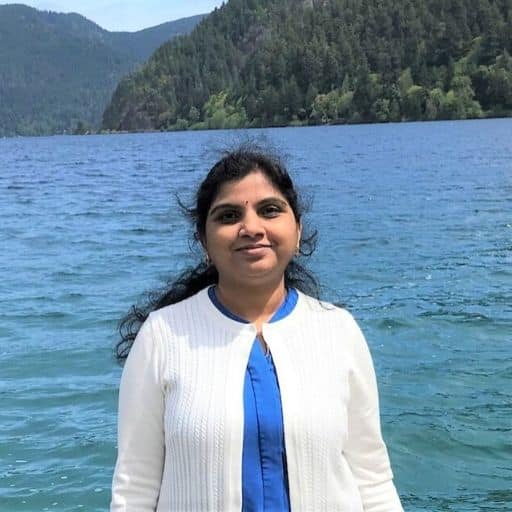 Howdy Folks, thanks for stopping by my blog.
I'm Swati, a proud mom, dedicated side hustler, full-time blogger, and a recognized millennial work-at-home expert. My expertise has been featured on esteemed platforms such as Forbes, CEO Blog Nation, Referral Rock, Vital Dollar, Databox blog, and many more. I have embarked on this incredible journey to share my firsthand experiences in the world of online income generation and to assist all of you in earning money from the comfort of your homes.
Join me in my mission to revolutionize the way we make money and achieve financial freedom. Trust me, it's not as challenging as it may seem!
Together, let's explore the boundless opportunities and pave our paths towards a prosperous future.