Want to get paid for data entry? For those seeking part-time job opportunities that you can work on in your leisure hours, there are many remote job websites offering legitimate data entry jobs from home.
Companies, these days, are inoperable without a proper record maintained on a digital platform. And, for that, they often seek the services of data entry clerks who have the capability to be meticulous and disciplined.
Data entry jobs are advertised using different designations. So, depending on the job board or company, be on the lookout for vacancies that involve clerical work.
Search phrases and words to try out include data clerks, typists, word processors, researchers, and coders.
It's also worth noting that online scammers like to lure unsuspecting applicants with data entry jobs. One way to know that such vacancies are real is by their pay rate.
Do not expect clerical work to pay you $40+ per hour. Nope!
These are low-paying jobs perfect for newbies and beginners. That said, the experience you gain here will prime you for expert-level jobs like transcription. More on how to avoid being scammed later in this post.
To get you started, I shall be highlighting legit data entry earning sites and companies offering freelance data entry jobs without investments (free to join).
I will also look into the kind of tasks and pay scale that is typical in clerical work. But first, let's go through the list of requirements to get you set.
There are sites perfect for data clerk newbies without any experience. Here we are talking about platforms and companies that do not ask for proof of prior work in the collection, processing, or management of data.
Data Entry Jobs Requirements
For you to be considered for a data entry gig, there are several requirements that should be met. The major is access to a reliable laptop or desktop computer with a steady internet connection.
Note that not all tasks need you to be connected to the internet at all times. Some data entry jobs just need you to download documents and fill in templates offline, then submit them for pay.
Other requirements include:
Be fast and accurate in typing. This is because you will be required to deliver on time. The typical data entry typing speed is 45 words per minute. This is a pretty low speed, considering that other online jobs such as transcription require 60wpm or more to complete.

Your grammar should be perfect with no typing errors. Expect accuracy levels of up to 90% in some tests.

MS office and advanced MS Office skills in Word, PowerPoint, publisher document, access database, and excel

Design skills for a better presentation. This is, usually, optional but can be the skill that earns you more than other applicants.

Have a better understanding of Google Docs and Drive as presentation tools

A phone that will be used for business purposes only. This is also optional though some data entry tasks can easily be done on the go, on a phone, or tablet.
Want to type fast? Check out this Ultimate Guide to Keyboard Mastery on SkillShare. In just 52-mins, you'll learn to increase your productivity with faster typing for Free!
Legit Data Entry Earning Sites [Top 5]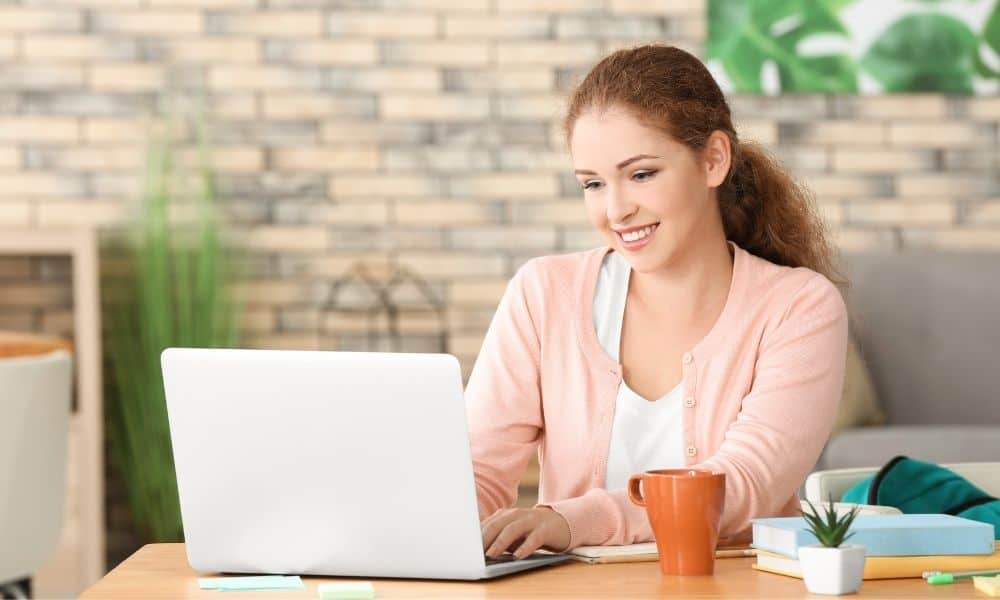 So, while data entry jobs can be handled from home within the hours of your comfort, they demand your attention. You should apply only if you're sure about your patience and ability to handle important data.
There is no room for error here. But, if you are efficient enough, you can even take up multiple projects!
So, let's take a look at the best websites for legit data entry jobs.
1. Lionbridge
Field: Data entry, tagging, testing, content curation, and translation

Potential earning: Depends on the projects

Availability: Worldwide
One of the oldest players in the data-entry market, Smart Crowd, recently merged with Lionbridge to make the most legit platform for freelancers.
This global community not just provides excellent data entry jobs, but also expertise in data research, website testing, and language-centric works.
It pays one of the best rates, although it primarily depends on the project.
Once you've joined our platform, completing an evaluation is the first step to being considered for data entry jobs. It's easy and should only take about 5 minutes of your time to get started on any projects that are available.
You'll get instant payments once you finish any task, but you need to reach the $30 threshold before withdrawing your earnings. You can transfer your money directly to your bank account once per month.
Get Started with Lionbridge here
2. Hiresine
Field: Data entry, typing, paid survey, and proofreading

Potential earning: Depends on the project

Availability: Global
Besides the regular home-based typing jobs, this website also provides paid surveys, proofreading projects, and several other kinds of freelancing opportunities.
Available worldwide, this website now offers one of the market-standard rates for freelance workers. However, the approximate earning mainly depends on the type of project you opt for.
After joining this website, you can directly send your proposal for the listed jobs.
That application will then go through a multi-level review system to finally match you with the job. And, once you are selected, you can start working from home.
For each completed project, you'll receive the amount mentioned besides the job listing. And, right now, they don't have any payment threshold.
3. Microworkers
Field: Crowdsourcing marketplace

Potential earning: Depends on the project

Availability: Global
Known as one of the most legit websites for micro-jobs, the Microworkers has expertise in many fields of the freelancing world, such as transcription, paid surveys, data mining, image tagging, annotation, and more.
This community of more than 1.4 million freelancers now pays one of the best rates on the market; however, it transfers earnings on a pay-per-microtask basis.
You can join the platform by filling out a simple registration form. And, this platform is now available worldwide.
Once you are done with the application process, just verify your mail id with the link that they send you. And, you can then start taking up projects and get paid.
As of now, they have hundreds of available projects that they also update daily.
4. Axion Data Services
Field: Data entry

Potential earning: Depends on the project

Availability: Global
Axion is a veteran-owned company that provides one of the best platforms for legitimate data entry jobs from home, although it rarely has an opening. And, whenever it does have one, it gets rapidly filled.
So, you need to keep an eye on their career page to grab the opportunity. Besides being one of the most legit data entry sites, this website also assures one of the best rates on the market.
It now accepts freelancers from around the globe, although you'll need to have at least two years of professional experience. Besides, you'll also need to have a speed of at least 15,000 keystrokes per hour (50 words per minute).
That said, for your name to be registered and keep you up to date about their future openings, there is a nominal fee of up to $10. The data clerks are paid twice every month.
Read My full Axion Data Entry Services Review
5. Talentdesire
Field: Data Entry, Transcription, and Online Tutoring

Potential earning: Around $1k to $1.2k per month

Availability: Global
You will need to have a good computer and a high-speed internet connection along with a decent typing speed to become successful on this particular platform.
Any freelancer working for Talentdesire earns almost $13,500 to $27,000 per year while taking this as their side gig.
Besides the regular data entry and typing projects, this data entry earning site also offers several other job profiles such as transcription and online tutoring.
This company will pay you $3 for every 300 words you type at the beginner level.
Your earnings will also increase along with your working level. A freelancer of the expert level gets $6 per 300 words that they type. However, you'll need to maintain at least 98% accuracy to get the payment.
And, according to their estimation, a freelancer with high accuracy can earn around $1125 per month while taking it as a side job.
Checkout Current Openings at Talent Desire
Legitimate Home-Based Data Entry Jobs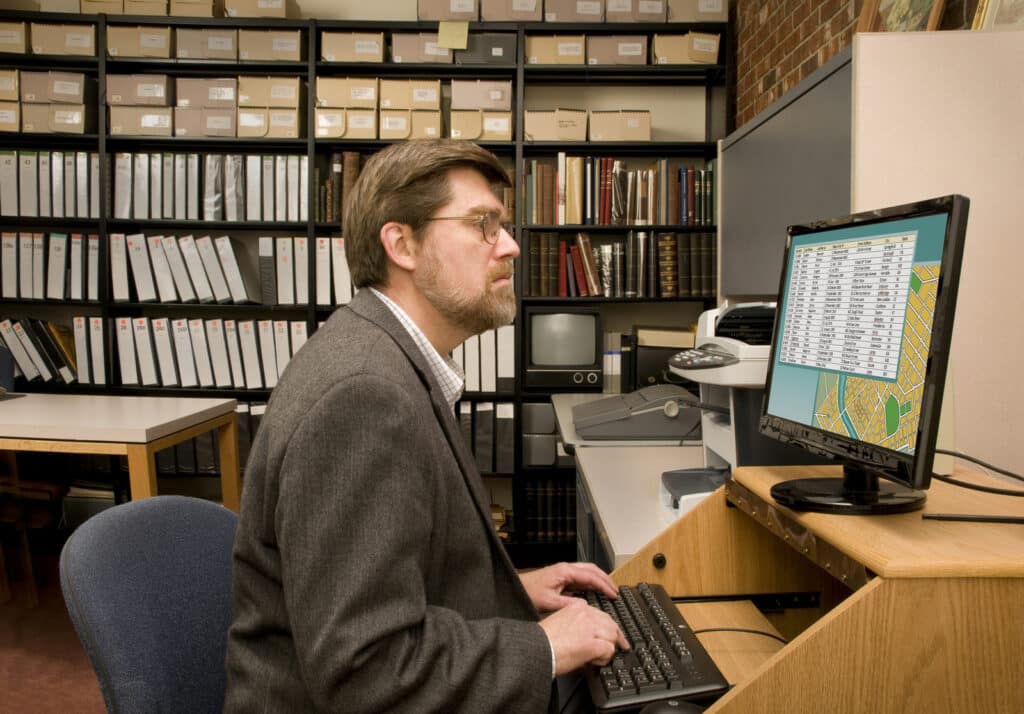 Now that you know exactly what is required how about a look at different types of home-based data entry jobs.
From my research, I have settled on the best data entry jobs from legit platforms with a global reach. I will also highlight sites that use data entry offers to scam you. Here are my top picks:
1. FlexJobs
With FlexJobs, you can find several remote jobs that are convenient and flexible.
The website is legit with reviews from Glassdoor showing that payments vary according to the job on offer.
Plus there are bonuses and tips for fast job delivery, depending on the client.
Why do I love FlexJobs? Because you get paid per hour with typical listings paying $15/hr.
To get started, sign up with FlexJobs, and start earning in the comfort of your home.
2. Fiverr
Fiverr is one of the best marketing places for you as a freelancer. In this platform, you can easily market your expertise in writing, data entry, and photo editing, you name them.
Surprisingly, the least you can earn here with data entry jobs is around $5, hence the name Fiverr.
The maximum pay is capped at $10K. So, if you were wondering where you can advertise your data entry skills at any level, this is one of the best options.
Register as a Freelancer on Fiverr and bid on online jobs now.
3. Freelancer
Freelancer's data entry jobs are the best way to go for beginners. This is because the site has a huge clientele base and the payment is usually higher compared to other sites.
As a freelancer here, you can get no experience data entry jobs from home on a part-time or full-time basis. Clients are always ready to hire you with projects being both hourly or fixed.
Data entry calls for fast typing and if you are reliable, this site will get you to return clients.
All you have to do is place a winning bid to win your first job and start building your profile.
Additionally, the average bid and number of bidders are displayed.
Click here to Sign Up on Freelancer.
4. Upwork
Upwork connects data-based jobs to freelancers globally. The demand here is very high.
Once you complete filling your skills on the freelance profile, you can start applying for legit data entry jobs on the site.
The pay here depends on a client's offer. As such, you have the option of combing through the different offers for the one that suits you.
Upwork docks 20% from your pay as service and payment protection fees. While the charge can seem high, the site has thousands of jobs, including entry and expert-level data entry jobs.
To increase your chances of getting hired here, only bid for jobs from "Payment Verified" clients. A beginner data entry job pays around $10 – $15 per hour.
Sign Up on Upwork for free.
Must Read: Online Jobs that Pay at least $20 an hour
5. 3HourJob
3HourJob.com is a site that claims to offer data entry jobs for entry-level freelancers. I'm using the word "claim" because, despite its high rank, the platform comes off as a scam.
For instance, you can be asked to click a certain button for 9 dollars and in return, you make a commission of 30,000 dollars. And with the website ATM, you pay $40 and make $500 in return. Suspicious, right? Read some of their reviews here and make a personal decision.
Also Read: Are Envelope Stuffing Jobs Really Legit?
6. Peopleperhour
Established in 2007, this UK-based company now provides an excellent platform for freelancers to take data entry jobs as their side gigs and increase their overall monthly income.
Besides offering one of the best rates in the industry, this website also assures you the flexibility of timing.
They have hundreds of available data entry projects from multiple clients at any point in time. So, you won't face any issues with the supply of projects. Signing up is easy too!
And, once your account is verified, you can directly send the proposal to the listed clients that are looking for workers to complete their projects.
They have both the project paying option, hourly rate, and fixed project rate. As of now, they are recruiting freelance remote workers from all over the globe.
Get started with PeoplePerHour.
7. Amazon & Google
Amazon is one of the most popular online shopping websites. Besides using Amazon for your online shopping, you can find work-from-home data entry jobs.
These are very lucrative jobs and are advertised on job boards such as ZipRecruiter – Check them out here.
You can also search on Google for "data entry jobs near me" for similar opportunities.
Expect to make anything from $14 to $20 per hour.
Additional Reads:
8. Simply Hired
Simply Hired is another freelancer site where you can get data entry jobs from home without investment. Glassdoor gives the site a 2.9-star rating from over 80 reviews.
If on the lookout for other typing-related jobs, such as transcription, sign up with Google or Facebook to get alerts.
Clerk gigs on the site go for $14 – $25 per hour. Data entry specialists can make up to $30k per year from long-term contracts.
Register as a Job Seeker on Simply Hired.
9. Capital Typing
This is an online company that offers administrative support to businesses worldwide.
The company started back in 2004 with transcription, data entry, and typing jobs online as its primary focus. They have since added virtual assistance jobs and content writing to their portfolio.
Capital Typing Jobs are posted here. Bookmark the page and keep on checking for new listings.
Note, all job applications are sent to jobs@capitaltyping.com
10. Sigtrack
Sigtrack is a data entry earning site available to residents of the US only. The payment rate differs depending on the type of job and duration. The jobs are legitimate and mostly sourced from the government during the electioneering periods.
The tasks are effortless and only require moderate typing skills to qualify. Other than that, you'll need an active PayPal account and proof of residency to work.
To earn in the top percentile, you need job accuracy levels of 98% and above. That's quite a high target, but as mentioned earlier, Sigtrack jobs are easy.
Related Resource: Sigtrack Jobs Review.
11. Pixie Services
Pixie Services is a genuine provider of home-based data entry jobs without investment.
The company is based in Barcelona Spain and offers various IT services. Part of such offers includes freelance positions in data engineering, web development, and internet research.
Click here to view Pixie Services jobs.
12. TeqData
TeqData specializes in IT consultancy which includes data entry jobs and software. Being a beginner shouldn't worry you because, with this firm, you can enroll in data entry classes.
Check out TeqData on their LinkedIn Account to apply for online data entry jobs. They also list jobs on other platforms, such as Indeed and DailyRemote.
13. DionData Solutions
DionData Solutions are all about data management. They do not just assure one of the best rates for the data entry jobs; it also ensures a continuous supply of available projects.
There are various available opportunities to work on for example inventories and surveys, just to mention a few.
Without any charges, you can get your data entry training – with ready jobs on offer after completion.
However for their data entry jobs, they now only accept applications from home-based freelancers (remote contractors), who have a minimum of 60 words per minute typing speed with a high level of accuracy.
You will need a good computer along with high-speed internet connectivity to start your work. This site provides multiple data entry projects to its freelancers.
So, you'll need to have high efficiency to stand out on this platform while being able to handle strict deadlines.
As of now, they only accept members who are permanent citizens of the United States.
Keep refreshing this page for DionData Solution Jobs.
14. SmartLocating
This company has recently been selected as one of Houston's best and brightest companies to work for. And, it has frequent openings for data entry freelancers, although it primarily focuses on apartment leasing.
You'll need to update and enlist new apartments and properties once you are selected for their data entry projects. Besides, you'll also need to update the amenities and facilities of that particular property.
Currently, this website doesn't have any direct link for joining their workforce. So, you'll need to keep an eye on their career listing to grab the opportunity.
It pays one of the best rates you can get in the data-entry market, although it depends on the number of hours you actually invest in the work.
15. Great American Opportunities
Specialized in fundraising campaigns for the school of the United States since 1975, this website often has openings for freelance workers. Besides, they also provide one of the best rates for data entry projects to independent contractors.
However, it doesn't assure any fixed-job, as the opportunity is open twice a year – in June and then again in December. So, you should consider this strictly as a side gig.
Once your application is accepted, you'll need to do the data entry and upload information related to school fundraising projects.
As of now, they are paying around $10 per hour, although it depends on the typing speed. Besides the payment, they also assure great flexibility.
Home Based Data Entry Jobs Without Experience
Home-based data entry jobs without investments are easy as they sound. It is all about completing data entry tasks without any capital expenditure on your part.
No buying new hardware or even commuting to get your assignments. Also, bear in mind that except for an above-average typing speed, these are jobs that require no training.
If this is your kind of work-from-home job idea, here are the sites to try out.
16. AccuTran Global (AG)
AccuTran Global is a Canadian company whose specialty is transcription, editing, and content writing. This site offers data entry-level jobs with zero experience.
So, if you are a beginner in data-based entry jobs, this is one of the best options for you. You will be working from home for a legit company with lots of freelance jobs.
Apply for a Job at AccuTran Global.
17. Amazon's Mechanical Turk
Amazon Mechanical Turk allows you to choose simple Amazon work from home data entry jobs. You can complete a microtask even without experience.
Although the payment is not as high as you'd expect, there is a steady supply of tasks to earn from.
You are required to complete and submit the following Human Intelligence Tasks;
Surveys

Transcription

Microdata entry
Choose any of the HITs above and get paid 5 – 10 cents. Mind you, operators in data entry who are professionals can earn $3000 per month.
18. Birch Creek Communications
If you need a flexible online job try working with Birch Creek Communications. Research, data entry jobs, and transcription are the services available to this company, formerly known as Clark Fork Communications.
They provide data entry jobs on a full-time basis and part-time to remote contractors.
Sign up with Birch Creek Communications right now and start earning from home.
19. Clickworker
Clickworker is available worldwide with over 2 million remote workers.
It is a crowdsourcing site that has data entry micro-jobs in research, transcription, and online writing.
Additionally, you can find proofreading jobs from home on these platforms.
You get your payment weekly as a freelancer with jobs being available on their website and the Clickworker App.
Sign up here for free to get started.
20. Dataplus+
Dataplus+ provides data handling and data entry jobs as well as data reporting and programming services. Security and confidentiality are their primary priority. Before getting hired, a background check by the company is run.
The platform deals with electronic databases from different businesses. Their clerical work involves data in either hand-written form, typed, or even scanned copy.
Check out DataPlus+ Data Entry scope.
21. Quicktate iDictate
Quicktate, which also owns iDictate offers genuine home-based data entry jobs without investment and registration fees.
However, they primarily deal with the transcription of different media. Transcription of letters, legal data, phone calls, voicemails, and calls.
iDictate allows audio files of over five minutes, unlike Quicktate which is less than five minutes audio file. Data clerks, like you, handle the resulting copies as part of post-production.
Sign up Quicktate and iDictate and earn $0.0035 to $0.0050 per word.
22. Scribie
Sign up for data entry Transcription jobs with Scribie and make $0.10 per minute.
Audio files here are always less than six minutes long. For you to continue working on this platform you must maintain a rating of 2.75 and above.
The ranking is applied to every job with the top score being 5 points.
Ensure that your PayPal account is verified before signing up here!
23. Working Solutions
Work from home with Working Solutions which is available worldwide, supporting over 150,000 freelancers. Further, the company is legit and reliable. What I like most about this site is that they offer beginners on-job training.
You get paid every 2 weeks depending on the project and invoice amount. If you love online editing jobs too, this is a good platform for you.
Click here for how to get jobs on Working Solutions.
24. KeyForCash
Formerly known as VirtualBee, this is a site that offers data entry jobs for typists.
Depending on your speed, you can earn a lot having in mind that you get paid $0.30 for 1000 words or $5-$6 per hour. Also, you need to be accurate. The payment is done weekly. No experience is required to qualify here.
However, you can only cash out with a minimum of $30 in your account.
Join the KeyForCash workforce and start earning per keystroke.
25. Smart Apartment Data
Smart Apartment Data offers home-based data entry jobs without investment daily payment. Send your application if you are 18 years and above.
Your work is to gather information from different apartments remotely from all over the country, that is the US, and add it to a given database. The data is used to makes it easy to locate, rent or lease an apartment.
As long as you are reliable and accurate in your typing you do qualify to apply. Before getting the job, the company must check your records.
Click here to view open jobs on Smart Apartment Data.
26. Xerox
Xerox is a business solutions company, that hires people to work remotely as data verification agents. The company sells digital products and services as well as the preparation of print documents.
Since the company only hires occasionally, I would advise that you keep checking their Careers Page, for job vacancies. In case of any available opportunity you just need to drop your applications and wait for the approval.
The Top Legitimate BPO Companies
Business process outsourcing companies (BPO) primarily take up activities from other companies as their main sources of revenue.
For example, such companies run research, IT, human resource, and finance departments remotely.
If you are in need of the best BPO company here are some pointers to follow during the hiring process:
Select and evaluate your best criteria such as number of employees, pricing, and services provided, against what the BPO is best known for

After selection, list at least 5 companies that you find meeting your qualifications.

When you have shortlisted the companies, assign experimental projects to help in the assessment and evaluation

Finally, you can now rank the company according to its performance and services, then pick the top company
All this may not be of interest to you as a freelancer. However, the above selection criteria let the kind of scrutiny that BPOs undergo land jobs for their workforce.
With that in mind, expect any home-based data entry jobs without investment from these companies to require high accuracy levels and professionalism. If this describes your kind of work ethic, here are the top BPOs to apply or sign up for freelance jobs.
27. Tech Speed
As the name suggests, Tech Speed it's all about speed and advanced technology. It is operated and owned in the USA.
This is one of the best BPO companies that provide data processing solutions to businesses around the world. In turn, they offer freelance data entry jobs from home without investment to you.
Tech Speed deals in legal services, real estate services, and political services. They are also known for advanced security systems and technology.
The company is BBB accredited and comes highly recommended by its current remote contractors.
Submit your Resume to Tech Speed for Review now!
28. Oworkers
Owokers offer data entry services in more than 20 languages. They work with leading marketing companies.
Data entry services handled by the company include civil records, invoices, banking, and insurance, just to mention a few. The company converts simple data to complex databases. For instance, data validation.
Those who have tried Oworkers, according to Glassdoor, give it a 4.6-star rating. Send your Resume to Oworkers for a Data Entry Position.
29. Eleks Software
Eleks Software offers technology and software solutions to different industries including governments. They offer advisory solutions in product design, cybersecurity, and tech support.
Also, they provide tech engineering services such as cloud migration and software audits. Glassdoor reviewers gave the company a 4.5-star rating. Check out Eleks Vacancies here.
30. AskDataEntry
AskDataEntry is another legitimate outsourcing data entry and data processing company.
Their services are available to more than 3,000 clients globally. They are all about updating databases of products and services from eCommerce businesses.
Offshore data clerks on the platform work on anything from freehand data entry to content management systems (CMS) data entry services.
Contact AskDataEntry for Freelance Jobs at info@askdataentry.com
Data Entry Jobs from Home: FAQS
1. Do Online Data Entry Jobs Really Pay?
Online data entry jobs can pay you more than 12 dollars per hour.
The trick is to just be consistent in your work and available to handle short-term deadlines. It also pays to do due diligence while starting out to avoid getting scammed.
As a guide, read online reviews to have a feel of the work-life balance and remuneration from a prospective employer.
2. Can You Do Data Entry with No Experience?
Absolutely yes, most of the data entry jobs sites above offer jobs to entry-level workers.
Other than a stable internet, all you need is a typing speed of 45 – 60 wpm and accuracy levels of 90% and above to get hired.
There is usually no need for special or premium software for this type of clerical work.
3. Are Data Entry Jobs from Home Legit?
Home-based data entry gigs are a major income earner for freelancers.
The jobs are legit and result from businesses and organizations that legally outsource their data collection, processing, and management tasks.
Note that, in most cases than not, data entry jobs offer to pay that is lower than the market price. So, if any site offers anything over and above the market price, then it's definitely a scam.
4. How Do I Get a Data Entry Job from Home?
Wondering how to get legitimate data entry jobs from home? Here is the best way to get started.
Start working as a freelance transcriber. This will help you improve your typing speed which will fast-track you to becoming an expert transcriptionist as well as an expert data entry typist. Steps to take include:
First, create a personal account for any of the sites discussed above. And, to increase your chances of earning more, create accounts on several platforms.

Next, start looking for online beginner-level data entry jobs available for you.

Being a first-timer with zero experience, ensure that you read the job requirements thoroughly to avoid disqualifications for not meeting their requirements.

When you land

your first-time data entry job, ensure that the task is completed before the deadline and it's without any errors. This will attract return customers as well as build up your profile from positive client reviews.

Finally, make a list of all the jobs you have booked to attempt to avoid due dates confusion.
5. How To Avoid Getting Scammed with Data Entry Jobs?
As earlier noted, data entry jobs are some of the popular ways through which beginner freelancers get scammed.
One of the major reasons behind this is that the entries you work on are almost never available online after processing.
The data also happens to be just a series of numbers or words that, for security reasons, do not come with any identifying info for you to tie back to the originating business/company.
Simply put, once you submit the completed work and the agency refuses to pay, you have virtually no way of claiming your dues.
The best way to avoid getting scammed from platforms that offer data entry jobs online is to identify them at the onset. Here are some red flags to be on the lookout for:
Avoid websites that ask for registration fees before getting a job. It doesn't work that way! Registration is and should be absolutely free!

Keep off platforms asking you to pay any administrative fees or pay for software/tools and access to online tests

Watch out for sites that ask you to pay for a course or training before getting the chance to work with them
That said, most leading freelance sites do charge some fees. For example, Upwork and Fiverr charge 20%. The amount is meant for payment protection as well as promotion services.
And to be clear, the charge is deducted from your account after – not before – the job has been approved and paid.
Also Read: Side Hustles You Must Avoid at Any Cost!
Ready to Get Paid for Date Entry?
It is true that in most cases, data entry jobs do not require a specific academic qualification or certification.
Some of the jobs are as easy as using your phone normally and getting paid. There isn't much expertise needed to give for a fairly low typing speed and attention to detail. However, it is wrong to assume that such jobs are easy.
Only someone with an eye for detail should apply for data entry jobs. A disciplined and patient data entry operator can take such an opportunity and turn it into a real money-maker.
And now, you know the best websites for legitimate data entry jobs from home. So, start earning today!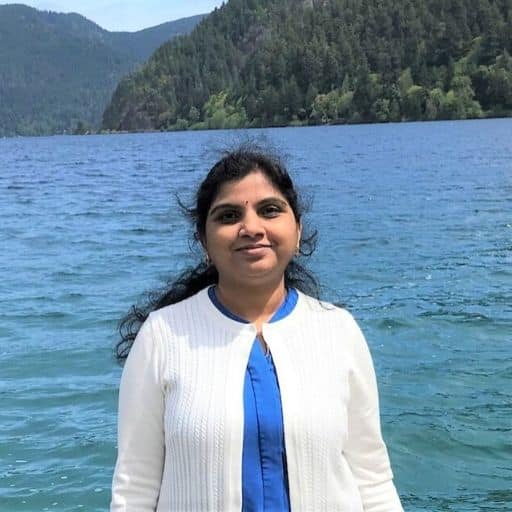 Howdy Folks, thanks for stopping by my blog.
I'm Swati, a proud mom, dedicated side hustler, full-time blogger, and a recognized millennial work-at-home expert. My expertise has been featured on esteemed platforms such as Forbes, CEO Blog Nation, Referral Rock, Vital Dollar, Databox blog, and many more. I have embarked on this incredible journey to share my firsthand experiences in the world of online income generation and to assist all of you in earning money from the comfort of your homes.
Join me in my mission to revolutionize the way we make money and achieve financial freedom. Trust me, it's not as challenging as it may seem!
Together, let's explore the boundless opportunities and pave our paths towards a prosperous future.