Looking for virtual assistant jobs for beginners, are you?
When I started looking for options to work from home, the most appealing option was to offer Virtual Assistant Services. So, I know the feeling!
Do you know, that there has been a 95% increase in demand for Virtual Assistants (VAs) in the last three years?
In an effort to achieve work-life balance entrepreneurs, professionals, and small business owners are always on the lookout for a Virtual Personal Assistant.
These busy people hire Virtual Assistants to handle tasks like Social Media Management, Travel Booking, Email Management, Scheduling, Organizing & Planning Projects and so much more…
In fact, there are over 275+ services that a Virtual Assistant can offer to a client!
Above all, Virtual Assistants can choose which services they wish to offer and also quote them at their desired rates. Depending on the skillset and the services one can offer, VAs can earn $20 to $40 per hour.
I personally heard the success stories of several VAs who started their own VA business from scratch. Yes, you can achieve the same grandeur!
How do you get started as a VA? Let's hear from an expert and read for platforms that list home-based VA gigs.
So, if you're ready to 'Kick Start Your VA Career' and Scale it to 'Profitable VA Biz' over time, here is what you need to know.
What is Virtual Assistance?
Virtual assistance is the act of offering administrative services, and technical or social assistance online such as content creation, scheduling appointments, and managing email and social media accounts.
Entrepreneurs and online businesses are looking for virtual assistants to work with either as a contractor or as self-employed rather than employing a full-time staff in a specific location.
Working with a freelance VA offers flexibility, less fixed costs like providing extra office space, equipment, or supplies, and the ability to limit expenses.
How To Become a Virtual Assitant Online?
Well, let's uncover a real-life case study to understand this!
Today, I have with me, Gina Horkey.
You probably already heard of the success story of this remarkable stay-at-home mom, who worked as a VA for over six years and has been teaching others how to break into the VA industry ever since.
Nevertheless, I have many wonderful things to say about her, and she totally deserves that appreciation.
She's the founder of Horkey HandBook and Fully Booked VA, a website geared towards helping others find or become kickass virtual assistants.
Additionally, Gina's background includes making a living as a professional writer, an online business marketing consultant, and a decade of experience in the financial services industry.
Since 2014, she has been helping people start and grow their own freelance writing and virtual assistant businesses by openly sharing her own journey.
Over the decades, she's blossomed into a thriving businesswoman and built a huge fan base with her course, 'Fully Booked VA', this course literally walks you through starting your own VA business from scratch. It's perfect for newbies and offers extreme value. The expertise she offers is truly amazing.
Here are some of the modules included in the course:
What services to offer

Who to offer them to

How much to charge

Where to find clients

How to set up your website (including what should be on it!)

How to effectively pitch clients

Invoicing

Contracts

Working with clients

And a deep dive into about a dozen services you can offer
Plus, much, much more!
You can check out her super informative course by clicking here.
Carrie, a stay-at-home mom, realized the scope of this fantastic job pretty soon. She took the course in November 2015 and had her VA business up and running by August.
She averages out a monthly income of $2500-$3000 working just 30 hours per week. Her services include 'Website maintenance, email assistance, customer outreach, and marketing'. You can read hers and a lot more success stories here.
If you're looking for the right source, obviously, she's the most qualified person to reach out to and that's what I did!
And, everything you need to LAUNCH & GROW your virtual assistant business is right in here.
I hope, this post serves your purpose and takes the first step towards your goal!
1. Hi Gina, I want to hear from you, about the definition of a VA? And know, what a VA actually does?
Hi, a virtual assistant is really just anyone that trades tasks for pay from afar. Or in other words, an individual that offers services virtually as a contractor or self-employed individual to clients.
In my opinion, contracting and working virtually is the way of the future.
People (clients and virtual assistants alike) crave increased flexibility. And what better way to obtain it than to build a business and/or team virtually?
Clients (typically small business owners, entrepreneurs, etc.) aren't always looking to manage people or take on full-time help. Instead, they'd like to contract out for specific services they need help with. It makes it a win/win for both parties. 🙂
Services offered by a VA can include everything from email management, content creation, bookkeeping, graphic design, social media, and more! There are tons of services you can offer as a VA.
Check out this list of over 275+ services that a Virtual Assistant can offer to a client!

2. How Much Money Can a VA Expect to Earn?
This is going to depend on your experience, skill-set, and areas of expertise. I.e. the more specialized your services and the more experience you have, the more you can charge.
The average North American virtual assistant earns between $25 and 40 per hour.
I've seen people in our community charge as little as $15 per hour as a beginner VA and others earn more than $100 per hour (including myself).
Ultimately it comes down to being really good at what you do and finding clients that value what you're offering them.
How quickly you start earning honestly depends on how quickly (and frequently) you start putting yourself out there for hire.
3. What Qualifications Do I need to be a Virtual Assistant?
What Kind of Person is a Good fit for VA Work? What I hear from clients over and over is that they're looking for someone that's:
Communicative

Organized

A self-starter

And reliable
So while they're looking for people that can provide select services, they're mainly looking for the above.
As long as you're trainable, you've got a shot!
You also need to have a computer (desktop or laptop, doesn't matter) and reliable internet. Don't worry about having any fancy programs or applications – most clients will give you access to their cloud-based tools and software programs that you need to complete your work for them.
4. How Does a VA go about Getting Clients?
We cover more than a half dozen prospecting methods in Fully Booked VA, but a few of our favorites are:
Using social media

In-person networking

Tapping into your natural market
Methods for finding and attracting high-quality clients haven't changed much over the last decade, but really understanding what they are, which you're best suited for, and how to go about them in the right way are important.
Luckily for our students, prospecting and building effective client relationships are kind of our specialty.
5. What kind of results can someone expect to obtain from your VA course?
Most students make their way through the material in a month or less.
Many end up getting hired by their first client before they finish. Results will vary based on the time someone has available, the amount of action they take, and the skill-set they enter the course with.
Some students have the goal of bringing in a few hundred extra dollars each month, while others want to replace a six-figure salary income. We've watched numerous students accomplish both goals over the last several years – most land somewhere in between.
My personal favorite is when someone sends me an email or tags me on Facebook that they've just quit their soul-sucking job. 😉
"I took the course (I was a beta tester) and learned a ton! It's been totally revamped and improved a couple of times since then and it has even more information. I like that it's practical and has action steps so you can put what you learn to use" ~ Lisa Tanner from lisatannerwriting.com
6. What's the top tip you have for someone who wants to break into VA work?
You'll never know what you're capable of if you never try.
Don't think about what the worst-case scenario could be – instead think about what's the best possible outcome that can come from trying something new?
Once you get inside, you'll enjoy the cool benefits of this amazing work-from-home job. Claim your spot on Gina's FullyBookedVA free Virtual Assistant training today.
How Much Can You Get Paid as a Virtual Assistant?
So, what is a Virtual Assistant salary?
As Gina puts it, VA's offer different services based on skills. By becoming an expert in your field, you will also get paid more per job in the long run.
In terms of pay, according to Glassdoor, the annual salary for virtual assistants in the US is $37,032.
The amount you get paid is subject to your experience. Typically, most VAs earn $25-$50 per hour. In a general sense, virtual assistants get paid by the hour, per task, or on a project-to-project basis.
Here is a quick summary of what you can expect as a VA in different fields:
$25 – $40 hourly:

Salesmanship skills, data entry, or posting on social media accounts,

$30 – $50 hourly or more:

WordPress and graphics.

$50 per hour or more:

Web design & email marketing.
Where to Find Virtual Assistant Jobs for Beginners?
With a quick google search, you may find companies looking for virtual assistants in your area. From the search results, below is a list of legit websites to find the best virtual assistant jobs for beginners.
If you still wondering, what kind of companies hore Virtual Assistants, you can check them out below!
1. Fiverr
Are you looking for virtual assistant jobs for newbies? If so, Fiverr is a platform you might want to try. It offers you the opportunity to create an online presence under which you can apply for VA jobs based on your skill.
Most virtual assistants set their starting prices at about $10. To make the most out of this platform, create a great profile to attract startup jobs.
Once you've gained enough experience you can bid for better jobs with single projects earning you up to $10,000.
Join The Fiverr Community Today
2. Upwork
Based in the US, Upwork is an extremely popular freelancing platform where enterprises and individuals connect in order to conduct business.
However, keep in mind that Upwork does not automatically match you with clients, so you'll have to source for your own potential clients. Being one of the biggest freelance websites in the world the site can get extremely competitive.
As a pro tip, start by charging your services at a lower rate and later increase your rate as you get more experience.
As of publishing, the site listed 10,908 open VA jobs, ranging from entry to expert level positions.
Most virtual assistants on the Upwork platform make you about $7 to $15 per hour.
Create your Upwork Account Here
3. Flexjobs
If you're looking to start a remote career then Flexjobs is your go-to platform. The company lists over 29k of the highest quality remote, work-from-home, and flexible job opportunities in 50+ career categories. Check out their current flexible virtual assistants jobs here.
In order to be able to apply for a job, you will have to pay a $14.95 monthly fee. However, if you are not satisfied with their services you can request a refund within 30 days of account creation or renewal.
All job opportunities listed on Flexjobs are legit ways to make money. In their own words, "Flexjobs connects you to opportunities, not offers."
4. Freelancer
Another free and easy to post a job site on our list is Freelancer.com
Many people use the site to turn their ideas into reality. Freelancer users just fill in a title, description, and budget with competitive bids coming your way almost instantly.
In addition, Freelancer has by far the biggest number of quality freelancers globally with over 50 million. This means more competition. The trick here is to frequently put yourself out there for hire.
As a beginner virtual assistant, you can expect to earn anything between $7 and $15 an hour.
However, after gaining more experience, your earnings can surge up to $40 an hour, a salary of around $60,000 after taxes.
5. 99 Dollar Social
If you love the idea of managing social media accounts such as Facebook pages, Twitter, Pinterest, and Instagram, this could be your go-to place. 99 Dollar Social offers social media content management to help busy entrepreneurs maintain a concrete existence on social media.
The company is also looking for temporary content creators as well so, if are a freelance writer, try them.
In most cases, you are likely to find yourself managing social media accounts for multiple companies which helps increase your hourly income. In addition, the company gives you 7-8 hours of free training.
6. 24/7 Virtual Assistant
The best thing about virtual assistant companies is that they provide service from skilled virtual assistants for both mid and high-end businesses that cannot hire teams of administrative assistants.
Their assessment process can be quite rigorous: On their page, they state that less than 5% of all applicants get through it. When you get enrolled in this team, you can expect to do nearly everything from paying bills to online shopping.
If you are located in the US, you can anticipate earning about $10 – $15 per hour depending on your skills.
On the other hand, if you are not in the US, you may earn a little bit less.
Signu Now on 24/7 Virtual Assistant
7. Zirtual
Zirtual is a matching company that links VA's with business owners.
The good thing is that you don't have to deal with multiple 'Virtual Assistants' at work. This is because most Zirtual assistants are expected to handle just about any administrative task.
Prior to getting tasks, training is mandatory.
Zirtual is currently only available in the US. If you think you are a maestro in email marketing management, appointment scheduling, research, and more, talk to them.
In terms of charges, clients can pay a monthly rate for a fixed number of hours. A virtual assistant gets paid 50% of the clients' quote. This can range from $224.50 to $749.50 per month depending on the package.
8. VaVa Virtual Assistants
Launched in 2011, VaVa Virtual Assistants simply match business owners with high-performing VA. Note that they only provide temporary positions and only hire US residents.
Some of the tasks that you can do include copywriting and blogging, web design, daily back-office tasks, graphic design, social media management, and digital marketing.
Your pay can be about $15 per hour or $200 to $1500 monthly depending on your skill level.
9. Fancy Hands
Fancy Hands is a team of US-based virtual assistants. If you are tired of dealing with the same client over and over the Fancy Hands is your go-to place. Most standard requests take 20 mins max to complete.
Payment is done weekly and is determined for each task which can array from anywhere from $3 to $7.
Bear in mind that Fancy Hands expects you to be the best in what you do. If you are a pro and fast in your delivery, you can always be given a higher position such as manager to supervise other virtual assistants.
The site also runs a bonus program that pays you up to $20 for each referral you make successfully.
Register as a Fancy Hands virtual assistant now
10. Belay
Nowadays you can have a significant career working from home while being able to spend more time with your loved ones, and that's what Belay offers to freelancers.
This is a remote work company in operation for around 10 years now. Whether you're a VA, Social Media Tactician, or Website Specialist, they know of clients who need your expertise and insight and are ready to match them with you.
To apply:
Click the 'Apply' button to submit your application

Go through the vetting process

After passing the assessment process you will be matched with your ideal client.
Belay appears to only be available for residents in the USA. So make sure to check the locations before application.
11. Byron
Are you ready to earn money in your spare time? Byron acts as a link between virtual assistants with companies and clients. Here, you have the option to work when you want and you don't need to commit to long hours.
In addition, you can select which types of projects you see on your dashboard. Payment is done biweekly. Each Byron VA applicant should:
Have a minimum of 3 years of experience.

Be a resident in the US to earn more.

Have strong and supportive references

.

Pass a video interview.
Services that you can offer at Byron include data entry, marketing, taking phone calls, writing, and scheduling.
12. People Per Hour
Looking for virtual assistant jobs for college students? Here is another platform that connects rookie VA's and clients through an artificial intelligence system is Peopleperhour.
Each freelancer then responds with their own proposal. You'll be paid a deposit before starting a particular project and the rest is released after completion via a payment protection system.
Depending on your level of experience or the kind of service you provide you can expect a salary of $10 – $50 per hour. To earn the big bucks, your freelancer account needs to rank high from reviews left by your previous clients.
People per Hour also lists other freelance jobs including;
Web development tasks

Content writing

Logo design
Register as a freelancer on People per Hour
6 Easy Services You Can Provide as a Virtual Assistant
So, what are the jobs of a virtual assistant?
The services you provide wholly depend on your area of expertise or the type of company you are working for. The list is endless ranging from social media management to office administration.
Tasks typically take a few hours to complete, with most of your work time spent keeping an eye on different platforms that may require your client's attention. The job also depends on the size of the client's operation.
For example, mid-size businesses need help with everything to do with virtual assistance such as managing various income streams, accounting, and tax services.
On the other hand, a small operation may only need you to run one or two virtual assistant tasks.
With that in mind, some of the basic virtual assistant jobs for beginners (part-time) revolve around:
1. Social Media Promotions (Easiest Virtual Assistant Job for Students)
Most business owners know that social media presence is vital in growing their business by reaching a wider audience. Luckily for you, founders are usually busy looking for the next big thing – they don't have time to run social accounts.
It's here where you come in as a VA. Generally, your workday involves creating content, sharing, and engaging with your audience.
As such, if you are creative and spend plenty of time on social media, this is one of the easiest virtual assistant jobs for college students.
Case Study: This College Student Makes $2,700 per month as a VA (Part-Time)
2. Blogging Assistance (Best Virtual Assitance Service for Bloggers)
Have you ever wanted to become a blogger? Why not start by applying for virtual assistant jobs for bloggers.
This is a great way to accelerate your blogging skills while still earning some extra money. It's also one of the most popular virtual assistant jobs online.
You'll learn how successful bloggers run their sites while helping them with administrative tasks. Some of the work you can expect to do include creating social media posts for their pages, writing and editing their blog posts, and taking and posting photographs of products and events.
3. E-commerce VA (Remote Virtual Assistant Job for Beginners)
VA's can also be contracted to run online stores such as Shopify or Etsy. Being at the heart of managing an online store can be tasking which is why small businesses require your services in running their stores.
Some of the things you could do in this niche include:
Tracing orders

Website maintenance

Calculating profits and losses

Handle inventory

Assist in marketing
4. Office Administration (Best Virtual Assistance Job for Newbies)
Working as an office admin VA entails tasks such as answering phone calls, typing memos or letters, managing emails, booking appointments, and so much more!
If you have prior on-site office experience then you already have an advantage over other applicants.
5. Finance (Part-time Virtual Assistant Job for Beginners)
As a finance Virtual assistant, you could help your client in:
Invoice creation

Payroll

Bookkeeping

Payments processing
6. Pinterest Management (Best VA Job for Stay-at-home Moms)
As a stay-at-home parent looking to step into VA work, you can try your hand at Pinterest. It's a really cool and easy-to-use platform to start working and build your career.
This involves managing your client's Pinterest profile, including tasks such as creating, pinning, and promoting pins on a regular basis to build brand exposure and traction.
You'll need to be in constant communication with your client and will work closely with their team. This position involves pining for a set number of hours per day, meeting Pinterest-specific deadlines, and weekly report creation.
Case Study: This Stay at Home Mom Makes $3,500 per month as a Pinterest VA
Pros of Working as a Virtual Assistant
It's easy to establish yourself if you have the required resources such as a computer and a fast internet connection.

No specific licenses or college degrees are needed to begin.

You can work on your own timetable and also choose the amount of work you want.

If you want to enjoy the freedom and flexibility to work from anywhere and spare more time for your kids & family, while earning a decent income, this could be one great opportunity!
Cons of Working as a Virtual Assistant
Finding your own clients can be hard at times.

You have to be up to speed with the current technology and trends in the services you perform.

You compete globally with VA's that can offer much cheaper rates. To overcome this, you'll need to offer quality services.
How Do I Become a Virtual Assistant With Zero Experience?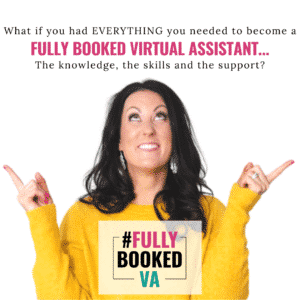 Your destiny is in your hands.
It's totally up to you to decide what you make of it!
Never before in history, were there so many opportunities to work from home.
If you want to be able to work from home, spend more time with your family, and, satisfy your wallet, you'll need to make the right choice.
You just can't expect things to happen, without doing anything.
If you're looking for some great ideas for getting started with no experience, consider this VA course as a roadmap to your journey.
Whether you want to offer services or start your own VA business, you'll still need the right guidance. I heard – that many students surprisingly get hired even before the completion of this course, and I believe that's what makes it so special and popular.
It's a complete step-by-step guide for anyone willing to start their own VA career. Any VA can make the minimum. Plus, you'll learn how to get premium clients, and how to work with the best of the best. It's clubbed with a very generous 30-day money-back guarantee.
Meaning that, if you find out right away that the course isn't the right fit for you, you'll be refunded in full 😮
Above all, Gina Horkey has this unique perspective of matching clients with VAs, answering all their questions, and listening to what they are looking for and what makes a good virtual assistant.
That's all you need to succeed in landing remote virtual assistant jobs for beginners!
I bet you would want to take the leap in case you haven't!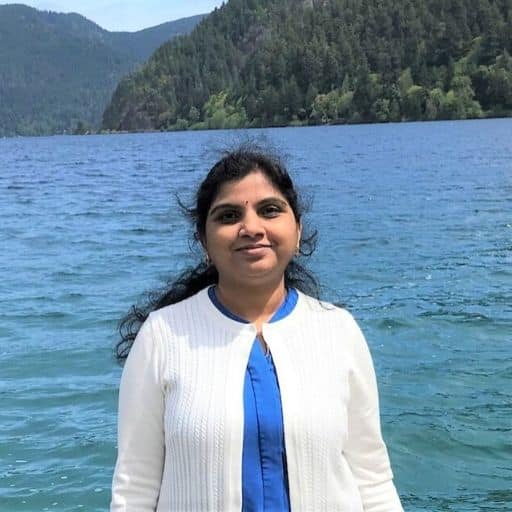 Howdy Folks, thanks for stopping by my blog.
I'm Swati, a proud mom, dedicated side hustler, full-time blogger, and a recognized millennial work-at-home expert. My expertise has been featured on esteemed platforms such as Forbes, CEO Blog Nation, Referral Rock, Vital Dollar, Databox blog, and many more. I have embarked on this incredible journey to share my firsthand experiences in the world of online income generation and to assist all of you in earning money from the comfort of your homes.
Join me in my mission to revolutionize the way we make money and achieve financial freedom. Trust me, it's not as challenging as it may seem!
Together, let's explore the boundless opportunities and pave our paths towards a prosperous future.