Are you looking for a career change? Looking to build virtual biz & master a new skill?
There are 275+ services you can offer as a Virtual Assistant. But Pinterest Virtual Assistant Services always stay on the top of the list. This side hustle doesn't consume time and is easy to get started. It works even if you aren't tech-savvy.
Above all, it's fully flexible and stress-free. If you've been using Pinterest for your business you might have perceived the increasing demand for a Virtual Assistant. And, trust me it's not going to fall or shift anywhere shortly.
Launched in 2010, Pinterest is a hub for over 250 million monthly active users and a thriving platform for small businesses, content marketers, entrepreneurs, retailers, and marketers. The reason why most businesses trust this platform is – Pinterest drives more referral traffic than LinkedIn, YouTube, and Tumblr combined.
And surprisingly, Pinterest users BUY and spend more than Facebook or Twitter users. Pinterest is much more than a social media platform. Then, why the hell wouldn't businesses flock on Pinterest.
Wherever there are businesses there's an increasing demand for Virtual Assistants, and Pinterest is no exception to this. The reason being, the time spent on this is now better spent on another aspect of the business.
What does a Pinterest virtual assistant do?
As a Pinterest VA, your job is to offer any or all of these services – Pinterest Management Services, Pin designing, Tailwind Scheduling Packages, Create Boards, and Run Promoted Pins. Most VA's I came across focus on strategy and not just filling your account and schedule with pins.
They work with every client to make sure they focus on the business goals and cater to their needs specifically. If you want to be successful, you should definitely love your work and deliver the best.
Anyone that loves Pinterest and looking to bring extra income into their household, could benefit from it. So, are you ready to pursue your career as a Pinterest VA?
How Much Can You Earn As a Pinterest VA?
Your pay will depend on your skills and the kind of services you want to offer. If you have highly technical skills you can easily charge more. The more experienced you become the more you can charge.
The rate for an absolute beginner may start at $15-20/hour, while the rates for a Pinterest manager can go as high as $25-$50/hour. As far as time, you typically set your own hours, just like any other self-employment.
This is a line of work that is quite lucrative and very much in demand today.

So, How to Become a Pinterest Virtual Assistant
As discussed above, one should take the time to get accustomed to the platform – see how it works and understand the strategy. Doing so helps will you get started the RIGHT WAY.
There's a lot more to becoming a Virtual Assistant and you'll have to figure it out on your own without proper guidance.
So, I HIGHLY RECOMMEND you enroll for the FREE Pinterest VA training here and learn from the gurus. If you take action, I know you'll see a huge return on the investment of your time and resources.

The Perfect Roadmap to your PVA Career:
Kristin Larsen — (Tailwind ambassador and the
creator behind
Side Hustle to Success and Pinterest Presence) & Gina Horkey — (successful freelance writing, virtual assistant business owner, and founder of HorkeyHandBook.com) together offer an incredible Pinterest Virtual Assistant Course that'll teach you to the skills needed to succeed in this career.
This course will show how to pounce on this opportunity and start living the life you want. And, t
he doors for 'Becoming a Pinterest VA TODAY', are officially open.
So what are you waiting for? Click here to start your PVA career.
Here's what is covered in her Flagship Course:
Understanding the PVA Role
Services You Can Offer, How Much to Charge, and Goal Setting for Your New Biz
How much can I earn per client per month (hint hint… easy $1K+ per month)
How to Find and Land Pinterest Clients
Client Onboarding, Growing the Client Relationship, and Deliver Regular Reporting
Scale Your Pinterest VA Business Over Time
How to do – Tailwind Scheduling, Increase Reach with Tailwind Tribes, Smartloops, and Design Pins.
Analyzing Pinterest and Tailwind Analytics
Along with 9 Amazing Bonuses (the perks that come along with the course)
Here's what Rebekah has to say about the course:
"I just started pitching Pinterest services last week and already have TWO potential clients interested in learning more about my packages! Gina and Kristin's course covered all of the main steps to getting a Pinterest business off the ground as quickly as possible, and in the right way!" ~Rebekah Hutchins
Every week they have dozens of students that comment wins – both big and small!
One of these students is Yi Ming. She ditched the 9-5 grind and makes a full-time income from home as Pinterest Virtual Assistant!
She makes a healthy side income as a Pinterest Virtual Assistant ($3,500+/m!). Today, I have Yi Ming with me. Get to know more about her and how she makes $3,500/mon in her own words. And guess what? She enrolled in this program a year ago.
So essentially YOU could be in Ming's shoes next year.
So, what are you waiting for? Learn how to become a Pinterest virtual assistant while it's still open – Pinterest VA Training Workshop.
1. Hi, Can you please tell us a little about yourself and your work?
My name is Yi Ming. I'm a full-time Pinterest manager from Sydney, Australia. I also blog about side hustles and millennial personal finance at insane freedom.com. I was inspired to become a Pinterest VA as I was desperate to quit my job.
Before doing this, I was a part-time piano teacher and accompanist. After about 8 years of trying to make ends meet as a musician, I decided to do something else. I needed extra income as well as a change of career.
2. When did you start seeing money coming in?
I've been doing Pinterest virtual assisting and management for about 6 months. I started making more than my part-time income as a piano teacher 3 months after launching my business.
I quit my job in August 2018 and went full-time ever since. I now make about $3500 to $4000 a month as a Pinterest VA. I do not have any subcontractors to help me as I work in bulk, limit my work hours to ensure efficiency as well as choose my clients carefully.
3. In your opinion, what are the three core skills needed for this side hustle?
The three core skills needed for this side hustle would be patience, creativity, and persistence. As it takes a while to build your credibility and skills, being patient when it comes to landing clients in the beginning stages is very important.
With a creative mind and a willingness to try new things, I've managed to land high ticket clients who I work with consistently to ensure the best Pinterest strategy for their business.
4. Did you get trained before getting into this career? If so, what helped you the most?
Yes, I took the Become A Pinterest VA Today course in April 2018 and landed my first client within 2 weeks via Instagram. My first client referred me to my second client, and I started to network actively online every day and landed more clients that way.
The course helped me price my services without undercharging, acquire business skills, learn how to pitch and negotiate a good price with my clients as well as help me see my hidden potentials as an entrepreneur.
5. What are some big obstacles you had to overcome getting started?
My biggest obstacle was believing in myself. At times, I still doubt my ability as a Pinterest VA.
In the beginning, I was not confident with my graphic design skills. I struggled to show my worth and sell my services due to my self-doubt.
I surprised myself by building up to 10 clients within a month of quitting my job and exceeded all my income expectations. I also realized that you learn more on the job and that is okay.
6. What advice would you give to someone wanting to become a Virtual Assistant?
I would advise any wannabe Pinterest VAs to invest some money into setting up your business professionally. It's highly important to have a professional-looking website and your own domain, as well as pricing your packages in terms of your own worth.
Remember, if you are skilled at what you do and consistently provide great services for your clients, you will always get new opportunities and attract your ideal clients.
Got questions? Check out this Free Workshop – How Biz Make $$ on Pinterest.
Thank you, Yi Ming, for all the amazing advice and for taking the time to show us how to become a Pinterest VA and make a full-time income from home.
Ready to become a Pinterest Virtual Assistant?
Want to hear a lot more amazing success stories?
I highly recommend you to enroll in this free training. Become privy to special bonuses during this open enrollment. Here's what's included:
✅ A customizable client contract and 10-pack of pin templates to start (worth $158)
✅ 5 jam-packed modules on what a Pinterest VA is, what services you can offer, how much to charge, where to find clients… and a whole lot more!
✅ Tons of tech-training videos (don't worry, they're bite-sized and easy to consume!) to show you exactly how to perform the PVA services you decide to offer – there are at least 9 of them (services you can offer, not videos – our video count is in the dozens!)
✅ THOUSANDS of (real!) dollars in program bonuses – they're available to all new and existing students, regardless of when you enroll!
Ready to jump in? Cool, you can enroll right here. Have questions? Leave your concerns in the comments section below.
Found this post helpful? Share it with your peeps ➡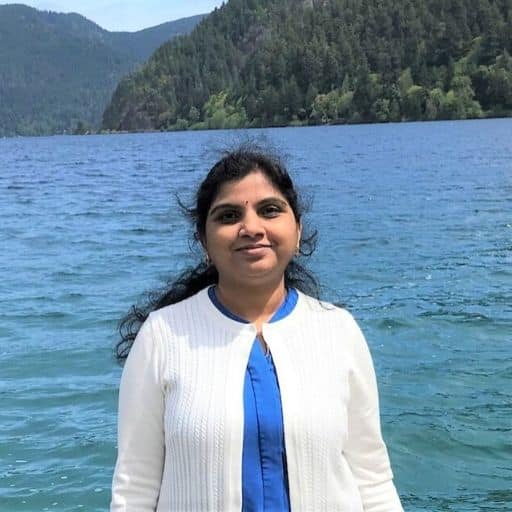 Howdy Folks, thanks for stopping by my blog.
I'm Swati, a proud mom, dedicated side hustler, full-time blogger, and a recognized millennial work-at-home expert. My expertise has been featured on esteemed platforms such as Forbes, CEO Blog Nation, Referral Rock, Vital Dollar, Databox blog, and many more. I have embarked on this incredible journey to share my firsthand experiences in the world of online income generation and to assist all of you in earning money from the comfort of your homes.
Join me in my mission to revolutionize the way we make money and achieve financial freedom. Trust me, it's not as challenging as it may seem!
Together, let's explore the boundless opportunities and pave our paths towards a prosperous future.