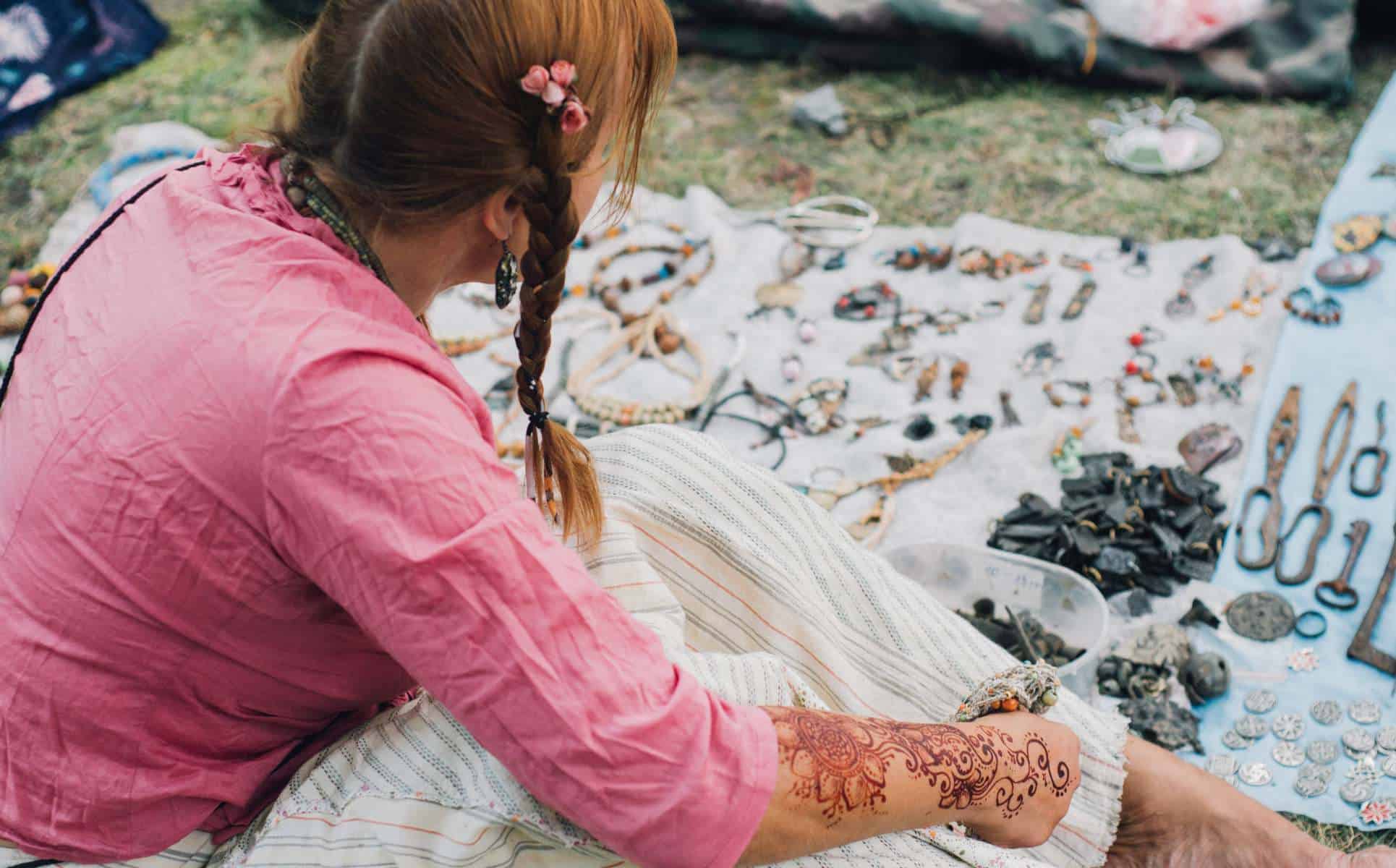 Are you looking for a fun & easy (beginner-friendly) way to make extra money?
Anyone with a passion and strong desire can start a craft business but not all craft businesses make money.
If you enjoy crafting and making fancy stuff you can most probably turn your hobby into a business. Crafts and DIY can be a great way to make a side income, and some people have translated their crafting skills into full-time businesses. The secret to making money is selling crafts with the highest profit margin.
Not every craft sells well though, and some are more profitable than others. To turn your hobby into a business you not only need to know what buyers want but you need to be able to make a profit on every craft item you make.
The most profitable crafts don't just sell well, they make you enough money to pay for your time and effort in addition to materials.
QUICK MONEY HACK:

Survey Junkie – Survey Junkie is 100% legit and pays up to $45 per Survey. The site has a 4-star rating on Trustpilot. Their surveys are short, easy, and you can pick and choose which surveys you want to take redeem for gift cards or PayPal cash – Click here to Start earning now!

Neilsen App

– Get rewarded just for using the Internet as you do today! Nielsen Consumer Panel will pay you $50 per device just to download and install their app on your phone/computer – Download the Nielsen app on all your devices and earn $50/device just like that!
Swagbucks – I only heard good things about Swagbucks. A friend of mine made $60.00 plus this month, easy $5 – $6 a day watching funny videos on Swagbucks. I bet you'll love Swagbucks. Just like Inbox Dollars, Swagbucks also pays a $10 sign-up bonus upon email confirmation – Sign Up here.

PineCone Research

:

Earn $3 – $5 per each survey & up to $7 per each product test – Sign up now.
Vindale Research – The biggest plus about Vindale Research is many of their surveys pay quite well. Each survey can pay you anywhere between .50 to $50. So, there is a good chance that you can earn good money from a single survey. The best part is that you get instant $2 FREE when you sign up for Vindale Research
So what are the best DIY projects to sell if you want to make money crafting? Here is a quick list of items to sell for profit:
Most Profitable Jewelry Crafts
Jewelry making and selling is an exceptionally good craft to get into if you want to make money. Supplies are often inexpensive and easy to find.
More expensive jewelry supplies like gold and silver are materials consumers are willing to pay more money for so you can still make a great profit. And because most jewelry is lightweight you don't have to worry about high shipping costs or storage space.
1. Beaded Jewelry
Beaded jewelry is a great business to make a profit with because supplies are inexpensive and widely available.
Beads, wire, and fasteners can be bought in bulk at super low prices. Making bracelets and earrings is easy to learn and allows you to be creative while starting your own business.
2. Enamel Pins
Enamel pins aren't as easy to make as some other types of jewelry but can be sold for a great profit. If you have the design skills to make unique pins you can quickly recoup your investment and make a profit.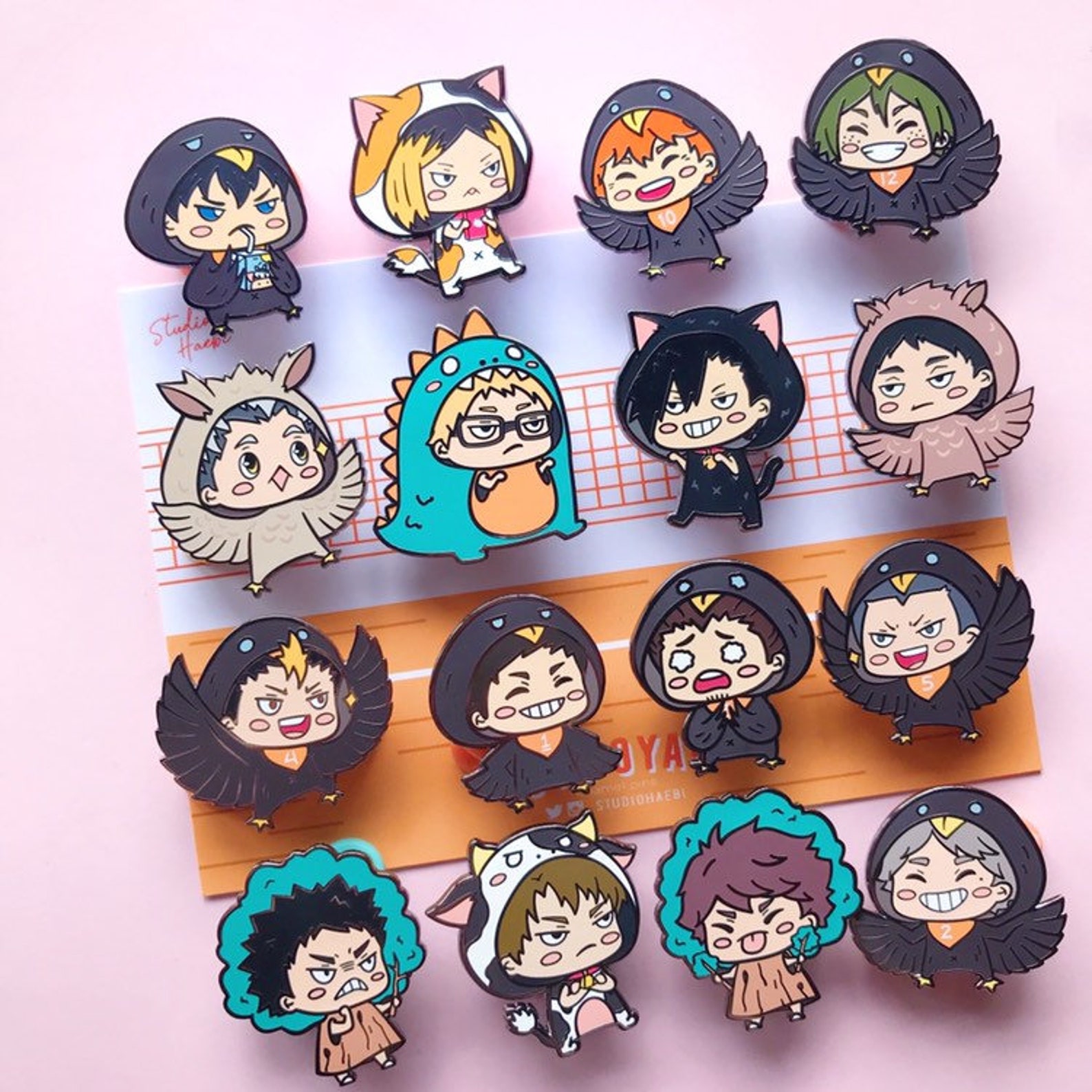 3. Stamped Metal Jewelry
Stamped metal is one of the biggest trends in jewelry, and with good reason. Buyers love pieces customized with names, dates, or special designs. Makers love that sheet metal is easy to work with and inexpensive.
The stamped metal trend isn't limited to lockets and charms, though. It's also popular for pet ID tags, silverware, and even bookmarks.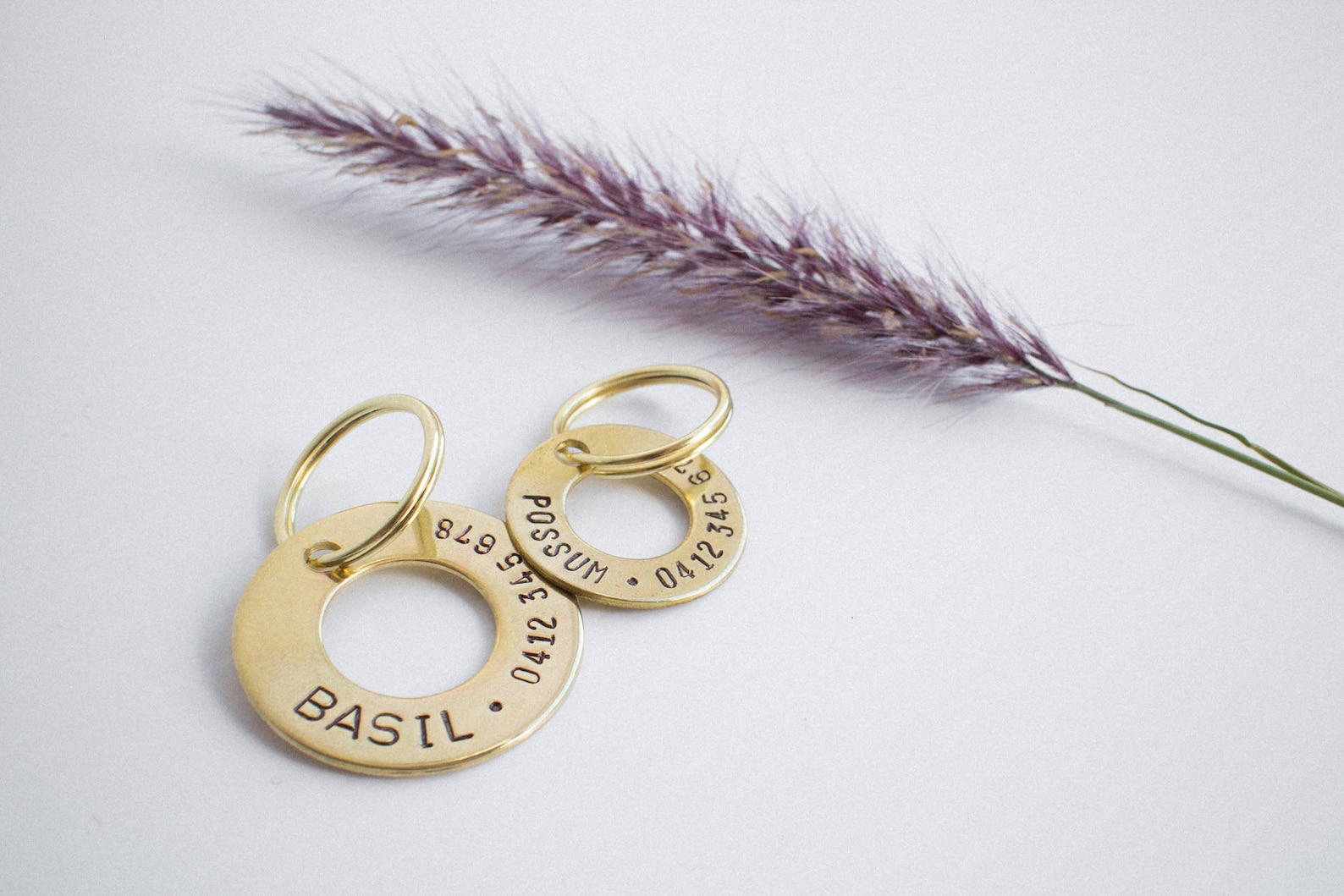 4. Recycled and Mixed Media Jewelry
Online retailers like Modcloth have popularized necklaces and earrings made from unconventional materials. This is great for jewelry makers looking to make the most profit off every piece because these materials can cost next to nothing!
Your imagination is truly the limit when you make charms or beads from discarded toys, scrap fabric, guitar picks, or even old computer parts.
Most Profitable Home Decor Crafts
With so many styles and products, anyone can find something they love to make in home decor. Making items for the home allows you to work with any style and with almost any material you want.
Home decor is also a great industry for repeat sales because buyers will come back to businesses they love many times.
1. Farmhouse Signs
Handpainted signs aren't just one of the biggest decor trends out there right now, they're also one of the most profitable crafts to make and sell.
Basic materials make a long-lasting piece of wall art that buyers will spend top dollars for. All you need is the canvas or reclaimed wood, paint, and a brush to get started.
The farmhouse style means that weathering, imperfections, and a hand-crafted aesthetic will actually create higher demand, which means you don't have to be an expert to make money painting.
2. Vinyl Wall Art and Decals
Vinyl has become hugely popular over the years as a durable and inexpensive way to make art. Vinyl decal makers quickly recoup their investment by selling a product that's in high demand.
Wall and car decals are an easy decoration that can be changed at any time. For a more upscale style, vinyl prints can be framed or applied directly to glass for simple graphic art.
3. Candles
Candle making is one of the largest and most profitable craft markets. There is a huge demand for a variety of different types of candles.
Decorative and scented candles are popular, candles for religious celebrations and ceremonies are always in demand and people need candles for special events like birthdays and holidays. There is an endless variety of types, sizes, and colors.
Candles also have a great profit margin since they can be made in large batches with relatively inexpensive materials.
4. Christmas Decorations
Most people only think about holiday decor a few weeks out of the year, but Christmas decorations are one of Etsy's highest-grossing categories.
Ornaments, tree toppers, and home decor enjoy huge sales every year, and there's so much variety that you can let your creativity run wild. Other bestsellers during the Christmas season are custom wrapping paper, gift tags, bags, and bows.
5. Art Prints
Art and photography aren't always the most profitable businesses.
Startup costs and supplies can be expensive, which cuts into your profit margin. But if you sell prints of your paintings or photographs you can greatly increase your earnings by essentially selling the same piece several times over.
While you will still have to invest in the materials needed for the original, every print you sell increases the value of your initial investment.
Most Profitable Beauty Crafts
The popularity of essential oils and aromatherapy means that handmade beauty supplies and bath products are more popular than ever.
While the techniques and supplies are basic, the variations are endless. Clever names and packaging can make these popular products even easier to sell for a profit.
1. DIY Bath Bombs
Bath bombs aren't just a popular gift item, they're also very easy to make! Inexpensive materials and a few drops of scented essential oils are all you need to make a luxury product shoppers will pay a premium for.
2. Lip Balm
Handmade lip balms are always in demand and surprisingly easy to make. By creating unique flavors, designs, and packaging you can maximize your sales easily. Like candles, making lip balm in batches reduces the amount of labor and time needed to make this profitable craft.
3. Handmade Soaps
Handmade soaps have been popular for years, and it's a great industry to make money at home. With inexpensive materials and minimal time, you can create products that sell for serious profits.
Making soaps allows for creativity too. By using different techniques, scents, herbs, and shapes you can make a unique product with ease.
Most Profitable Fabric Crafts
Handmade fabric crafts don't have to be limited to time-consuming hobbies like quilting and dressmaking. While some beginner crafters are intimidated by the idea of sewing large items that require a lot of skills, many smaller sewn crafts are easy to make and can sell for much larger profits.
1. Pillows
Pillows and pillow covers are one of the most popular and profitable craft items for sale. Basic pillows are easy to make even for beginner sewers, and fabric can be purchased for just a few dollars a yard.
To truly maximize profits from this craft many makers use recycled fabric like old t-shirts or thrift store curtains to lower the price of materials.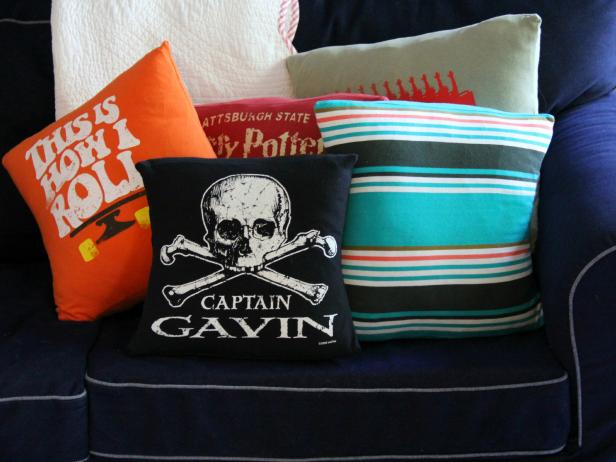 2. Tote Bags
Canvas tote bags and reusable fabric bags are in high demand because they're both stylish and functional. Like pillow covers, they require only basic sewing skills and can be made with inexpensive materials. Unique designs, scripts, or patterns can make a handmade tote bag stand out and sell for a huge return on investment.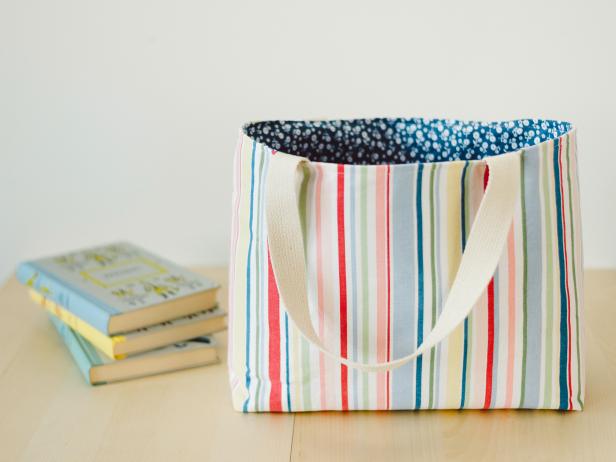 3. Handmade Kids' Clothing
The clothing industry can be a hard one to make profits in. Sewing clothes takes time and skill and shoppers are used to the low prices offered by fast fashion.
Handmade clothing for babies and young children is the exception, though. Shoppers will pay more for unique and fun kids' clothes, especially for holidays and special occasions.
Smaller sizes also mean less material needed, which lowers your cost of production.
Top-selling Paper Items: Most Profitable Papercrafts to Sell
You'd be forgiven to think that paper cannot be used as an income source. The use of paper is rather a form of art used to make miraculous creations that can be turned into profits.
You were probably introduced to papercraft as a kid since it's the most basic and favorite choice for kids. Despite this simplistic aspect, paper crafts possess a commercial appeal. You'd be surprised to know that online marketplaces like Etsy do huge business in custom stationery.
1. Cards and Invitations
Greeting cards and invitations are always in demand and require minimal investment. If you have a talent for calligraphy or access to editing software you can design and sell stationery for little more than the cost of paper and ink.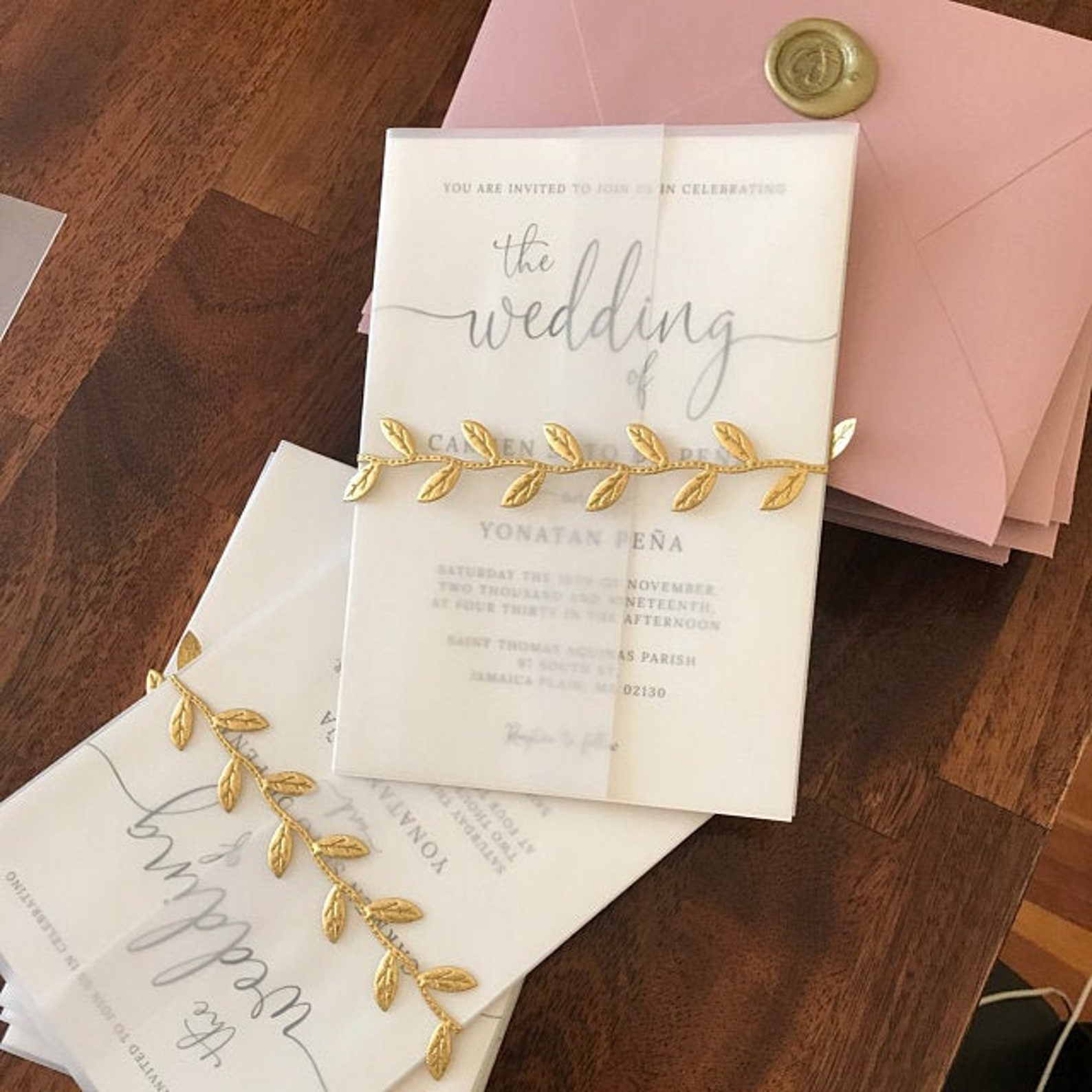 2. Paper Flowers
They are one of the top-selling papercraft. What I love about making paper flowers is that it consists of limitless techniques since flowers come in different forms and shapes.
You can also learn paper folding for the best designs, including the Japanese origami styles. So, if you've always liked origami you might want to give paper flowers a try.
Paper flower crafts have gained popularity over the last few years as a more affordable and longer-lasting alternative to fresh flowers. They've become widely used in weddings, home decor, and as gifts because they stay beautiful for years.
All you need to get started is some paper and scissors. To increase your profits, you have to make high-quality flowers. For which you need to use high-quality paper, for example, Italian crêpe paper.
3. Home Decor Made from Paper
The popularity of paper isn't limited to flowers. People have started to appreciate paper crafts as an inexpensive way to decorate their homes that are lightweight, eco-friendly, and easy to store.
Heavy paper or lightweight cardboard can be made into a wide variety of paper home goods including lanterns, wall art, and storage baskets.
4. Scrapbook Paper Crafts
The scrapbook paper is one of the top-selling paper crafting materials. People tend to think scrapbooking is often done as a hobby, but that's not always the case.
Skilled scrapbookers are in high demand due to their ability to capture feelings, expressions, and memories in their scrapbook papercrafts.
For increased profits, you can make scrapbooks for occasions, map family trees from photographs or leave blanks to fill them with their family history.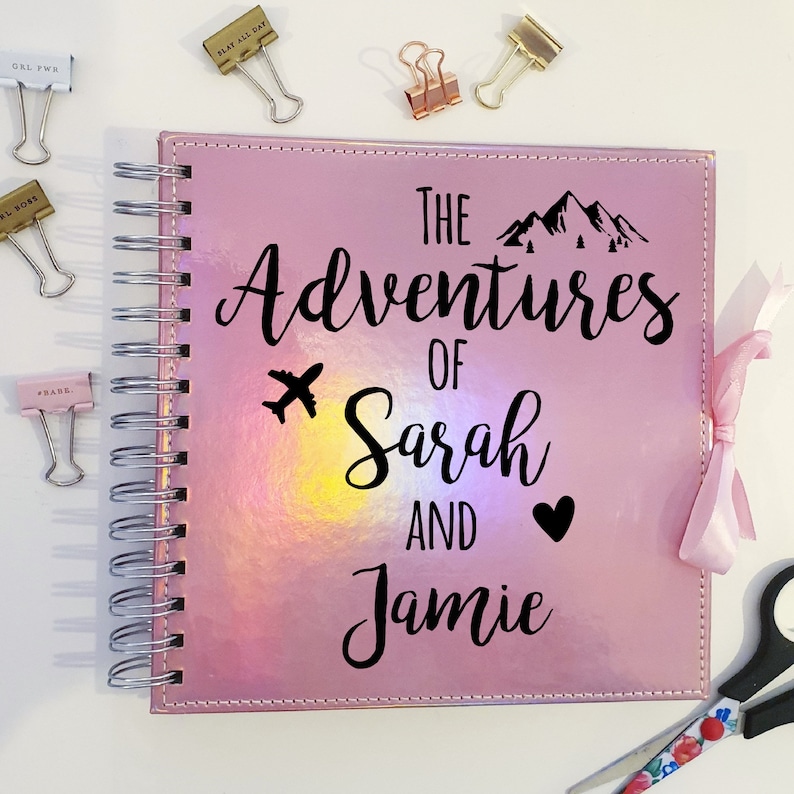 5. Paper Lace
Papercutting, also known as paper lace, is a popular and high selling paper-based craft. The reason for this is because it looks like cloth lace with the only difference being that it's made from paper. These paper lace cutouts can be used for decorating lampshades and scrapbooks.
On the other hand, the plain notes with a border-like lace can be used as letters, tags, notes, greetings, and more.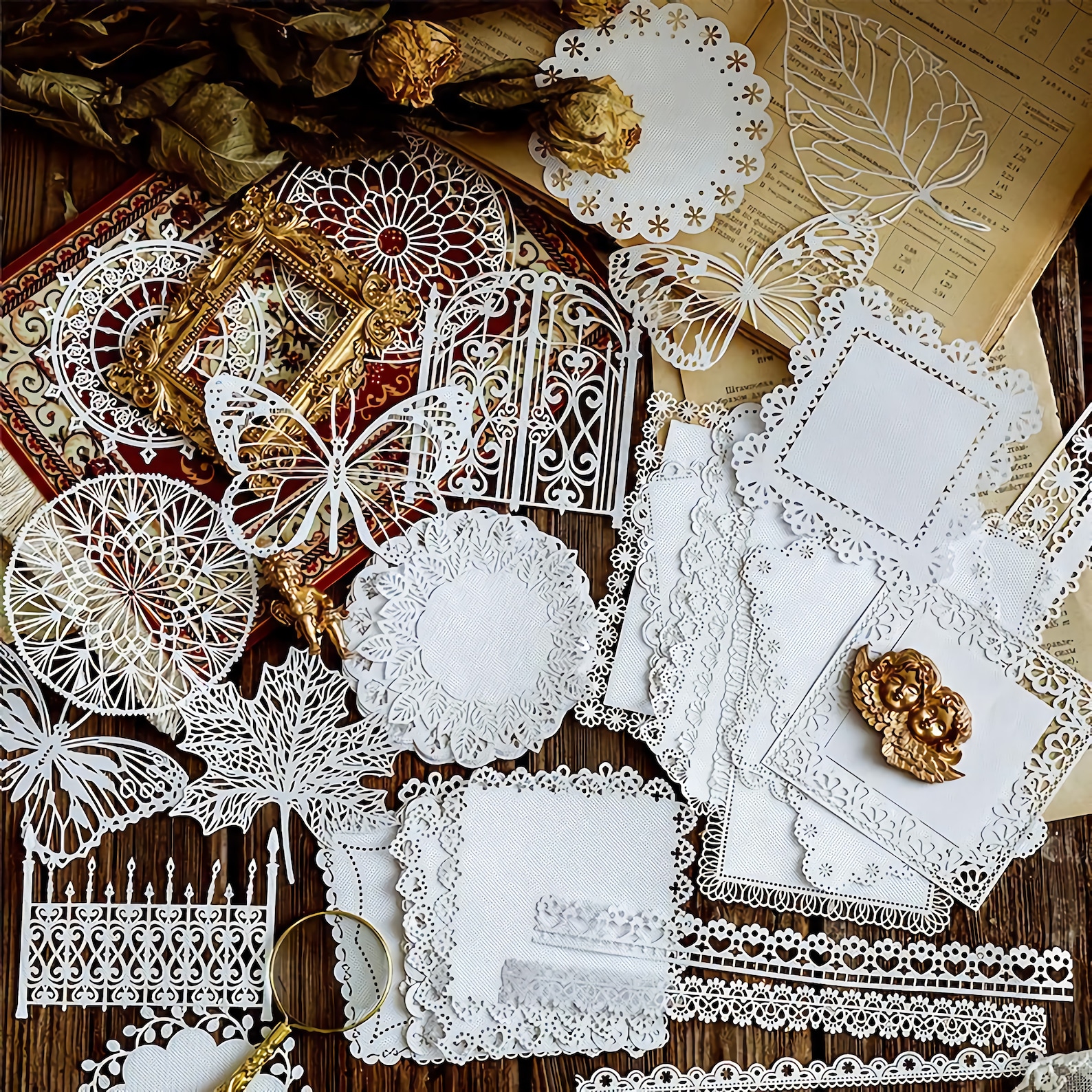 Best-selling Handmade Items
Are you wondering what you can make while at home to give you that extra dollar?
Handmade items are the way to go. They are fun to make and there is a huge online market for DIY items.
1. Hair Bows
Ranging from the chunky flannel bow set, the floral print bow set and the skinny oversize floral bow set designs, the bows will never run out of the market.
This coupled with the fact that they serve as an accessory to the modern kid and even adult fashion makes it the best selling handmade item.
You can easily sell bows at Etsy and receive your payment through PayPal.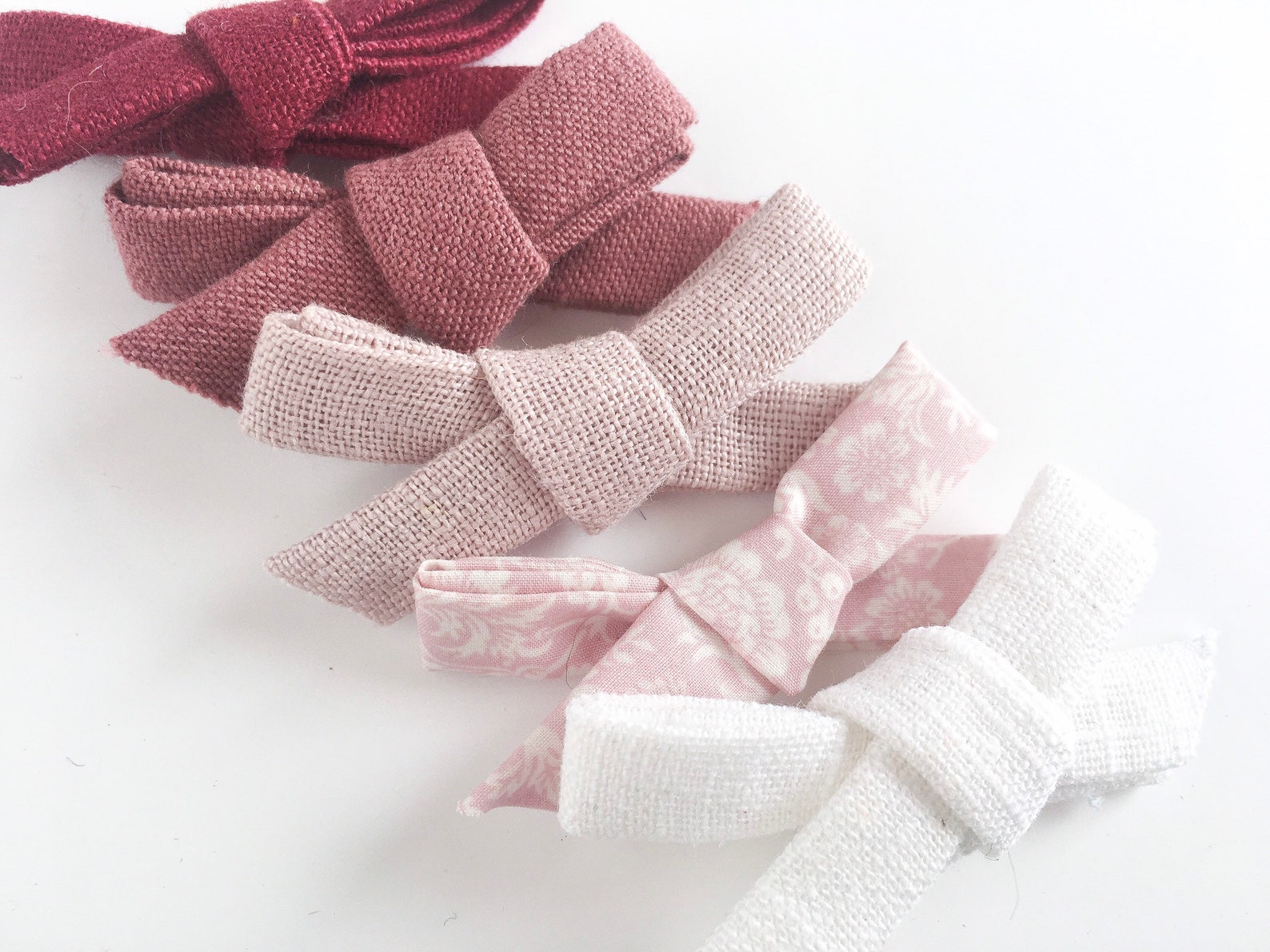 2. Toys
Based on your preference, you might want to either make dolls and utensils for the female children or even car, gun, and ball toys for the male children. The toy market is evergreen and the prices vary depending on what's trendy and how unique your designs are.
From puzzles to toy bugs and felted puppet playsets that are a lot of handmade toys that can be made at home. Most of these toys can be found on Etsy. Head over to Etsy and get inspired!
3. Handmade First Aid Cases
Customized first aid kits sell best especially in kindergarten schools where learners are taught basic life support skills. This results in high demand throughout the year as new kids continue to join the school.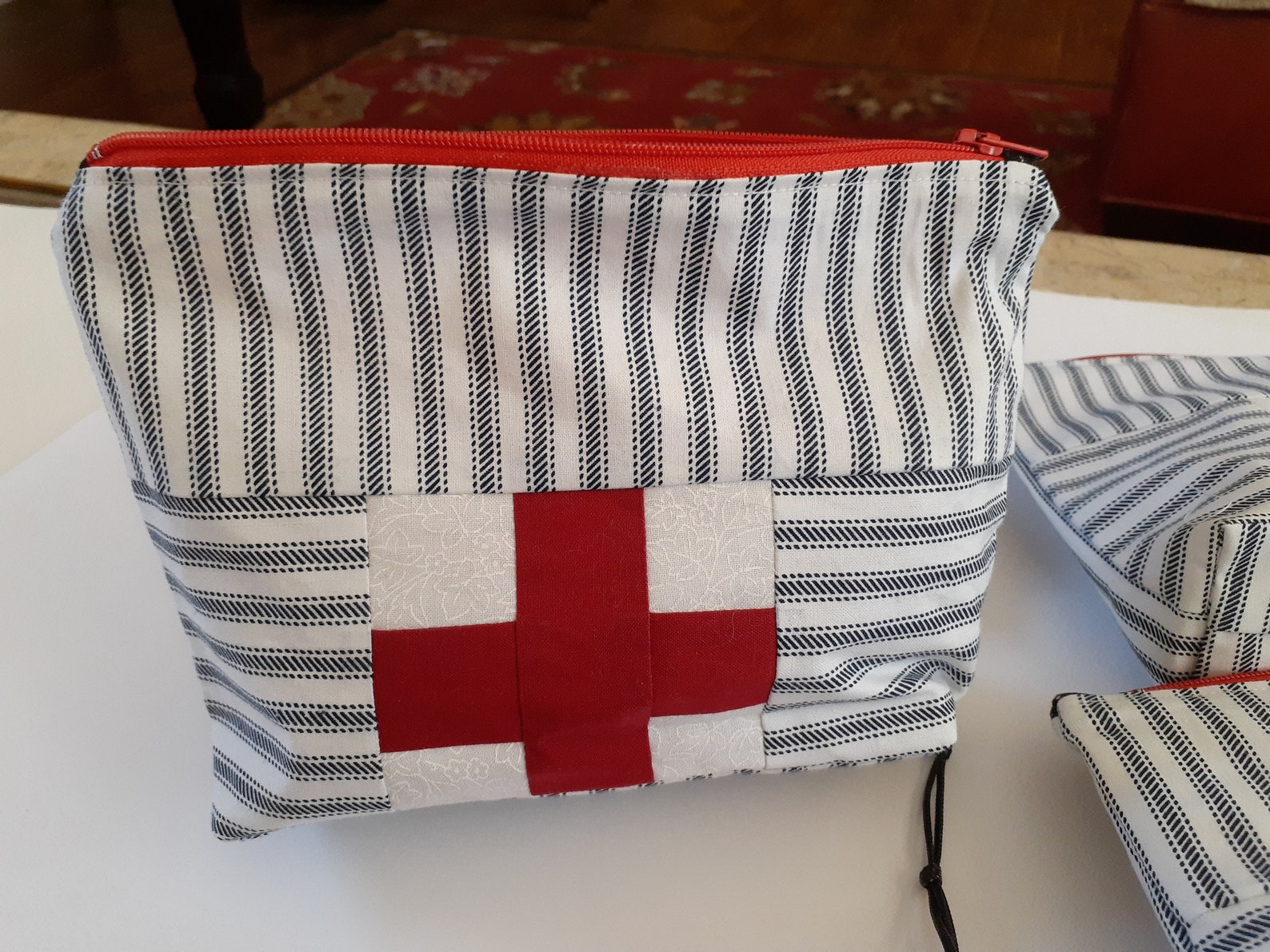 Most Profitable Things to Sell at Fairs
Fairs are not just for entertainment but also for marketing your wares. Folks turn up ready to spend, and if you have eye-catching things, you can make good sales.
1. Picture Frames
With beauty comes a variety of accessories needed and among them are picture frames that are used to display family photos or even worthy documents.
Mosaic and palette picture frames are the most common in the market. For the palette types, the frames are made out of a palette whereas for mosaic picture frames are made out of regular and irregular features.
Handmade rustic picture frames sell like hot cakes as they make the perfect wall decor!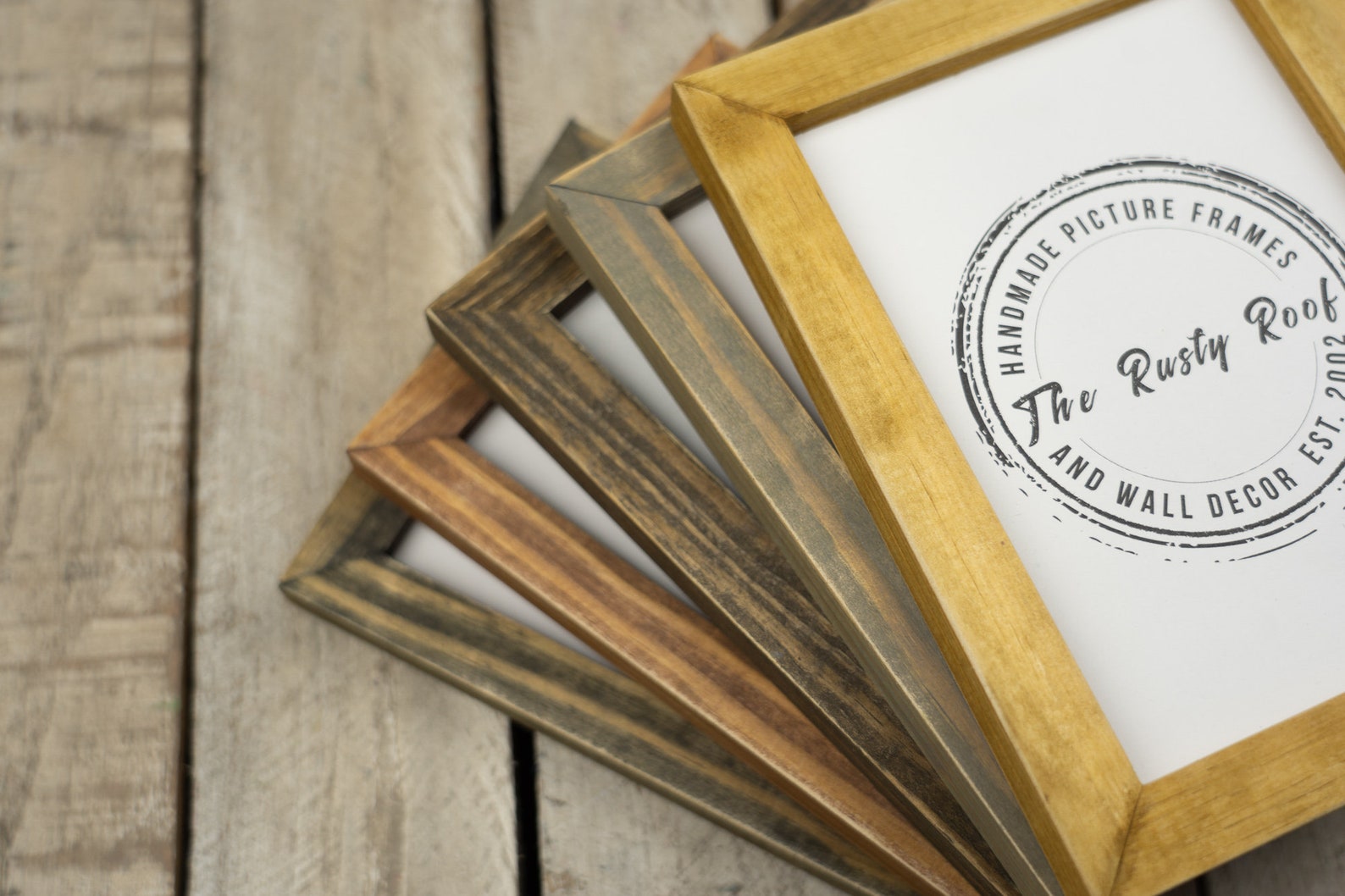 2. Bracelets
The need to showcase affection to loved ones is steadily growing.
This is why making and selling customized bracelets with people's names and modern slider bracelets with engraving on the front and back of them have become a booming business that will earn you good money. All you need are assorted beads, strings, and craftsmanship.
If you want to sell something on the higher end, you might have to invest a bit in the metal and be creative.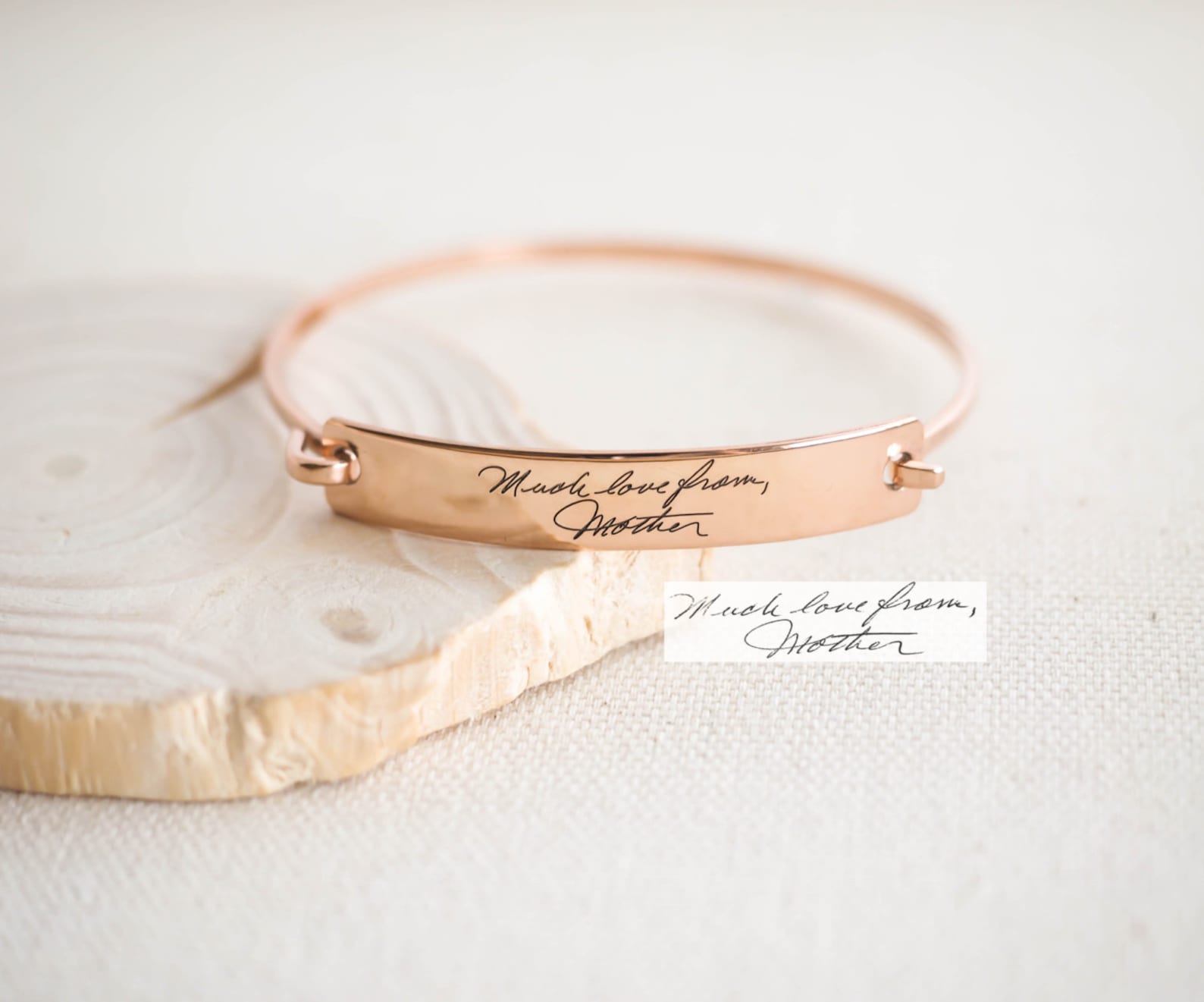 3. Keychains
Having a beautifully designed key chain in modern society is of the essence.
Clay keychains are especially popular as they are can be molded according to one's preferred design; the same goes for wooden keychains that can be carved to specification.
You can also try these personalized keychains made out of Resin and Real flowers? These types of keychains have gained immense popularity, sell quickly, and are super fun to make!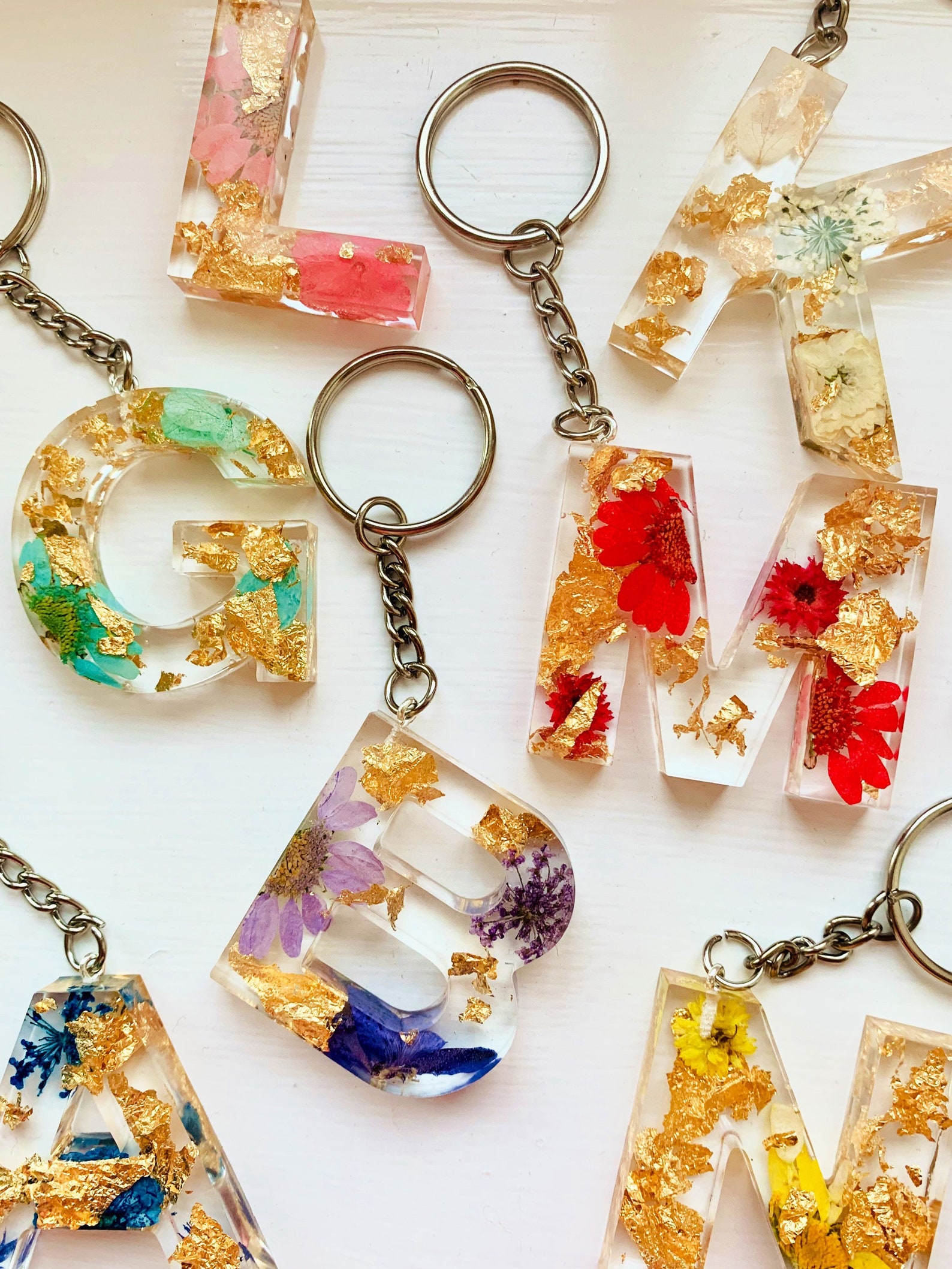 Crafts to Turn Into a Business
Do you want to turn your craft making hobby into either a full time or part-time business? In the below are some hot crafts that you can turn into a business.
1. Binding Books Business
Are you a book lover with a keen eye for well-kept books?
Well, if so you should engage in helping in binding torn books or even newly printed pages into a book. This line of work is not only limited to the library as you can also work in a publishing company or even start one yourself!
Here's a high-quality complete bookbinding kit with clear instructions to help you get started.
2. Greeting Card Business
Creativity is a requirement if you will take up the making of cards business as various designs are of uttermost importance. With captivating designs, you will definitely land a gig of making cards that are used for various uses such as birthdays, graduations, or even reunions.
The average sale of one card is $2.50 and with bulk production, you can earn thousands of dollars from your craft as a full-time business lady.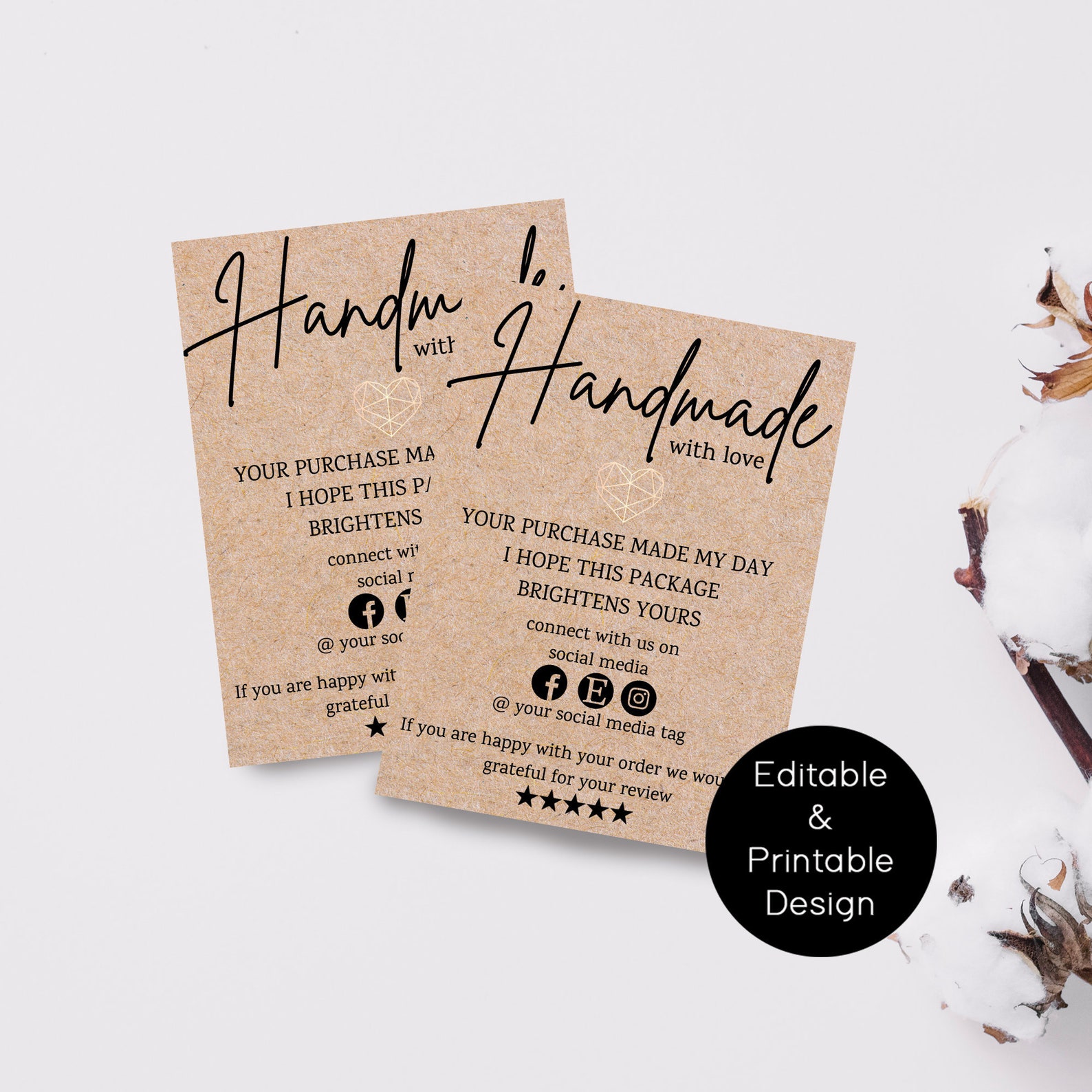 3. Calligraphy Business
The use of embellishing writing technique is by far the fastest way to capture and get a person's attention. With this skill, you can do promotional posters for businesses or even establish your own master class and earn from the fees paid by your students.
Here's a perfect example of one such creative work!
Most Profitable Wood Crafts to Sell and Best-selling Wood Crafts
From the above, wood crafts keep on popping up. The reason being, wood does for beautiful patterns at an affordable price for everyone.
1. Business Card Holder
Every successful business requires you to have business cards. For a fact, these cards give people a hectic job arranging them.
Business card holders are therefore in demand. If you customize them to include a name on the holder, clients will be flocking to your shop sooner than later.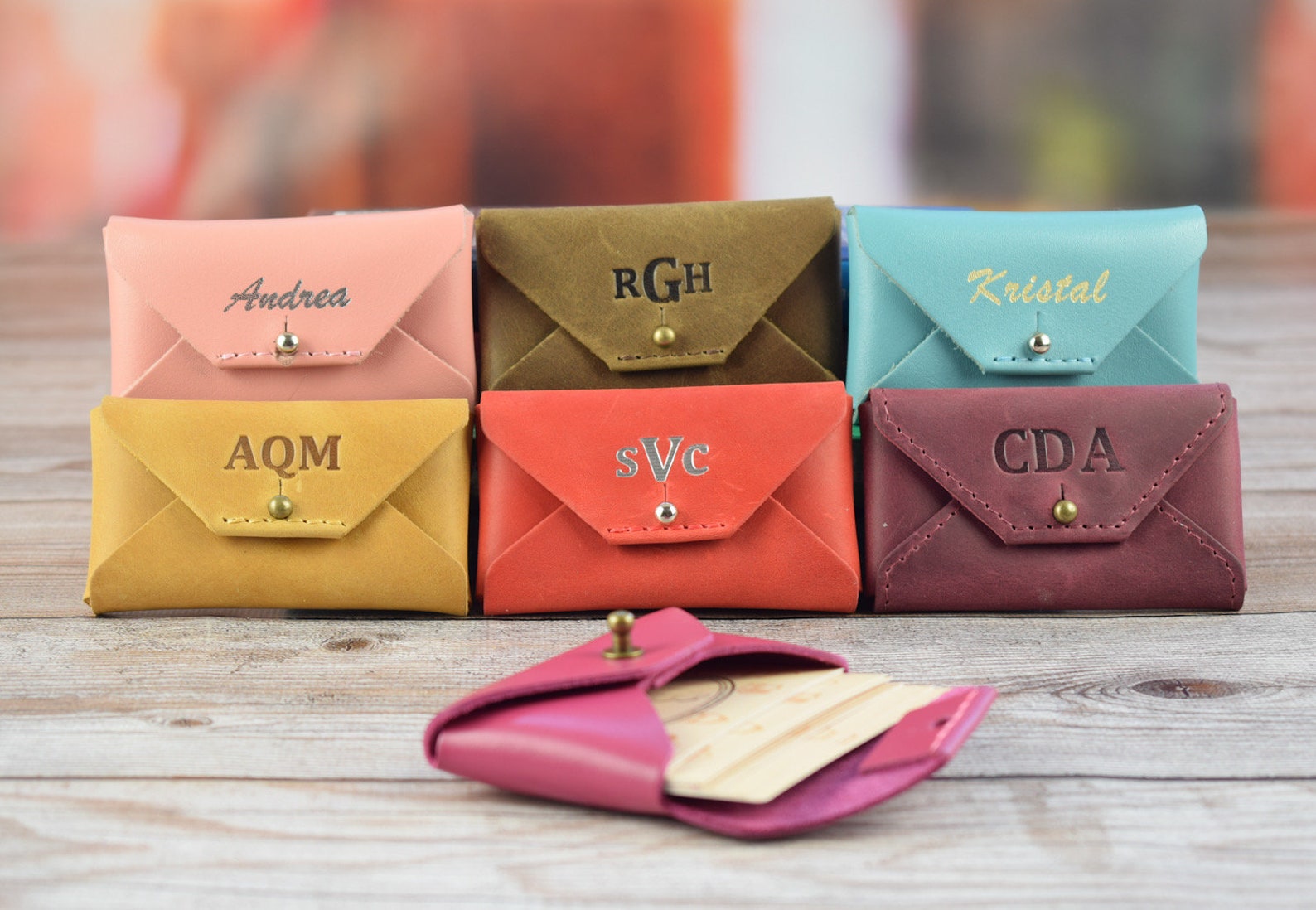 2. Decorative Trays
Fruit bowls and decorative trays are a must-have item in every household. They exhibit that eye-catching element and can be an incredible addition to anyone's home. And they gain even a more striking look when made from wood. Due to their popularity in homes, making them can become a profitable business for you.
3. Wooden Toys
We are used to plastic toys that have a shorter life span. Wooden toys on the other hand have proven to stand the test of time.
More to this, they always look good in our kids' bedrooms, a reason why they are becoming a sought-after item. Put your best efforts to make wooden dolls, train sets, jigsaw puzzles, puppets, and other holiday-perfect gifts.
For example, here's a cool handmade wooden rocking horse that'll make your customers feel nostalgic!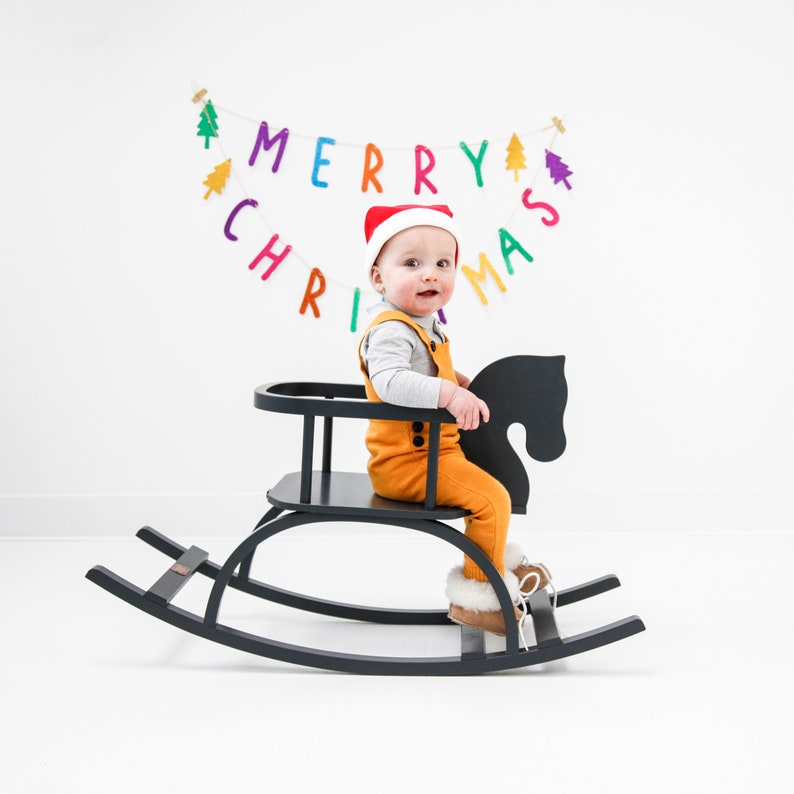 Most Profitable Crafts That Sell on Etsy
Undoubtedly, Etsy is one of the best eCommerce shops to sell your handmade or homemade crafts. Curious about what to sell on Etsy? Here's a quick rundown to help you get started. Also, make a note of the trending crafts for 2020!
1. Stickers
Stickers, alongside candles, sell well on Etsy. This can be attributed to their cuteness since they are handmade and custom-made for clients, providing a unique personal touch.
2. Jewelry
Jewelry is another frequently visited section on Etsy. Customized and self-made jewelry is in high demand. Why?
Custom made items provide a unique vibe to buyers. You'll be amazed at how fast this jewelry sells on this platform. And Etsy is just one of the marketplaces where you can sell jewelry, here are more ways to kickstart your jewelry business.
3. Candles
They top the list for the most sort-after items on Etsy. Home-made candles are easy to make, even for beginners, and you can customize them with different colors, scents, and holders- things that appeal to clients.
What Crafts are Trending For 2020?
Below are the top trending and top-selling items and trends that are bound to dominate 2021.
Jewelry

Home Decor

Stickers

Candles

Journals and Notebooks

Pottery

Woodwork

Art Therapy

Stained Glass
Etsy Alternatives: Where To Sell Crafts Besides Etsy?
Etsy is the outright winner when it comes to selling craft and handmade items. There is no membership fee but they charge you to list your items. Here are other Etsy alternatives:
1. Artfire
This is another great marketplace for buying and selling handmade items and crafting supplies. They don't charge you for listing your items, unlike Etsy, but they do charge a monthly fee for your online shop-about $20/month.
Artfire offers your customers several payment options including PayPal, Amazon payment, and ProPay.
2. Shopify
Shopify is a major eCommerce platform. They are popular for making it easy for their clients to set up online shops and customize them with personal branding and more. Furthermore, there is no limitation on marketing your products. Downside? Your products won't appear in any directory. Basically, Shopify lets you set up your crafting shop.
3. Handmade by Amazon
Amazon just doesn't lag behind when new opportunities pop up. Well, they are now competing with Etsy in the handicraft business. They have launched a new site for you to sell craft and handmade items through Amazon.
All you're required to do is request an invitation to let them know you are interested in selling.
4. iCraft
As the name suggests, this website is for handmade items only. Unlike Etsy and other craft websites, here you can't sell vintage items- their slogan is that every listing has to be of handmade items.
On the flipside, iCraft charges you a $25 registration fee and an additional $5/month (Cheapest Plan) for unlimited product listing.
5. You Can Make This
This website works differently from the rest in that, you get to sell your unique patterns for homemade items instead of the actual items themselves. The catch here is you only get 50% of the purchase price for each pattern sold, and payment is made once every month.
Where to Sell Crafts Online for Free?
Most marketplaces charge fees on sales and account maintenance. This can present financial difficulties especially when you are starting out. To help you out, here are free online marketplaces to sell your crafts.
1. Shop Handmade
Shop Handmade is a new platform compared to other popular platforms that have been in business for quite a while. As such don't expect as much traffic. On the bright side, they don't charge any fees-membership and listing fee- it's entirely free.
You just need to create an account, start uploading and listing your items.
2. Bonanza
With Bonanza, you get both a marketplace or create your online shop. Signing up as a seller is entirely free and you get zero setup costs and a listing fee. What's more?
You can import your other for-sale-products on other websites like Amazon and eBay and sell here.
3. eCrater
Just like Bonanza, this platform is both a marketplace and an online store builder. It has been running since 2004. They don't charge you any enrollment or product listing fee. The downside is that you won't get as much traffic as you would on Etsy.
4. Square
Looking for the easiest way to set up your online shop?
Square is the answer! And the best part is that they don't charge you anything for it. They only take a little credit card processing fee once you sell your item. However, this platform doesn't have a marketplace, you only get a store. Promoting your business is entirely up to you.
Hot Craft Ideas to Sell: What Crafts Can I Make to Sell for Money?
Homemade crafts are a profitable gig, but choosing one can that can employ you is a hard nut to crack. Here are the top ideas you can turn into a business and sell on Etsy and other craft websites.

1. Gold Dot Champagne Flutes
This idea is so simple for you as a DIY person. Moreso, if you already possess the materials you need to make gold dot champagne flutes. These include champagne glasses, metallic nail polish, and Q-tips. As luck has it, these handmade crafts are in demand during events and parties.
2. Fresh Greenery Ornaments
This is another great craft idea to sell during the Christmas holiday. They are in great demand for decorative purposes. Make one using just some clear ornaments and fresh greenery.
3. Nesting Salt & Pepper Shakers
You can earn from selling basic homemade items like salt and pepper shakers. The good thing with these craft items is that they require minimal time to make, and they eventually come out looking good for your clients.
4. Mason Jar Cozies
To come up with mason jar cozies you need to have mason jars or alternatively use hot coffee cups. The items are popular among people who don't want their hands burnt while holding a hot cup of Joe.
5. Christmas Wreaths
These are some of the perfect handmade items to sell during the Christmas holiday. And you can personalize them to your clients' tastes and preferences. Here you are limited by your own creativity. You can make wreaths from themes like a snowman, monogrammed, deer, and more.
6. Letter Crafts
If you are sending a letter, you want to look the most attractive. As such, cute letter crafts are in high demand. Making these crafts is a unique idea that would sell a lot.
Crafts That Sell Well at Flea Markets
Flea markets are known for cheap bargains and unique crafts. So, whatever you choose to sell there, make sure that it is at a fair price and can be crafted fast to meet demand.
1. Coasters
Tiles make beautiful coasters. To maximize your sales, go for painted tiles that add patterns to your designs. You can cut them into different shapes, as well as add hand and flower prints for better aesthetics. If you are good at knitting and sewing, you can make and sell a coaster made of cloth.
2. Tassels
Tassels have become trendier every passing year. They make for decorations on light fixtures, wall decor, and themed parties. You can make them from tissue paper, fabric, and yarns.
3. Custom Name Signs
From the office to home use, custom name signs are very marketable. To make this work you need to do the bulk of the work at home before heading to the flea market. Once done, carry simple metal or woodworking machine to your stand.
From there, it's just a matter of getting the customer's preferences and telling them to check back after 10 minutes or so. And don't forget to have ready samples to showcase.
Crafts to Make and Sell From Home
You can make quite a variety of homemade crafts to sell from home either online or through word of mouth. Top crafts in this category include:
1. Makeup Bags and Purses
Ladies do love unique items, making these DIY makeup bags quite enviable. Buying a brand new bag can be pricey for some making these homemade bags a better alternative. You can even customize them to your clients' preferences like color, pattern, and decorations.
2. Flower Crowns
Going to wedding festivals and other occasions can be a lot of fun but you can make it even merrier by turning them into a profit-making business. How?
Start making flower crowns for sale during such events. They are popular must-have accessories during weddings, Valentines, graduation ceremonies, and so on.
What's more, this eye-catching headwear is cheap and easy to make, involving just fabric, flowers, a headband, and some creativity.
3. Custom Decorated Mugs
Ever come across those cheesy 'Best Dad in The World' or 'Young Grandma' coffee mugs?
Well, they aren't cheap and with the right tools, you can earn by customizing the message and even making your own mugs. Working with clay maybe a bit tasking so, why not buy plain mugs for a dollar from flea markets and thrift stores, then decorate sell.
The Takeaway: What Homemade Crafts Sell the Best?
Any homemade craft can fetch you a decent income, it all depends on your craftsmanship and marketing skills. The season can also affect your sales with decorations selling best during the holidays. That said, some homemade crafts are all-season and always marketable.
Such include jewelry, candles, arts, prints, keychains, coasters, signage, toys, and decorative champagne flutes.