Do you want to know, how to make stickers to sell? I bet you do!
According to Markets And Markets, the self-adhesive labels industry is projected to grow from USD 47.9 billion in 2021 to USD 62.3 billion by 2026. And, sticker selling is a successful business model that works for both individuals and companies that are in huge need of stickers for their aesthetic value.
So, if you ask, how to sell stickers as an artist? I have some good news for you, to create stickers for sale, there are online platforms where you can design, print, and market your items.
In this piece, I'll be showing you how to make stickers to sell. And, also introduce you to the leading websites as well as the best equipment for sticker designers.
Can You Make Money Selling Stickers?
Yes, indeed, stickers have a huge market, so you can make good money designing and selling stickers. Also, making digital stickers is a pretty lucrative passive income idea since you can be selling one design multiple times with or without minor changes.
So, are you ready to make money selling your handmade crafts? Here is how to make your own stickers to sell.
Equipment For Making Stickers
What equipment do you need to make stickers? The sticker-making process requires artists to have a few pieces of equipment.
These are tools that you may already have at home plus others that you can get online.
Such essentials include:
Complete tool kit comprising a plastic squeegee, spatula, weeder, scraper, a pair of scissors & a pair of tweezers.
Where to Sell Stickers?
You may set up your own Shopify store, sell on Etsy, or other creative online marketplaces like Redbubble, Creative Market, Creative Fabrica, etc.
What Stickers Sell Well?
The following are some of the most common stickers that sell well on Etsy or the above-mentioned sticker selling platforms. Depending on your creativity, there are many themes to choose from including fancy, hilarious, weird, official, cartoons, and logos.
Die-cut stickers

Bumper stickers

Logo Stickers

Product stickers

Label stickers

Clear stickers
However, customized stickers, in particular, have a huge market!
Sticker Pricing
Sticker prices usually vary and depend on:
the type,

size,

design,

market,

volume.
The suggested retail price for stickers is typically around $5.00 USD.
Sticker Pricing List & Profit Calculation:
| | | | | |
| --- | --- | --- | --- | --- |
| Product | Quantity | Cost Per Sticker | Retail Price | Profit |
| 3″ x 10″ Bumper Sticker | 1000 | $0.56 | $4.95 | $4,390 |
| 4″ x 6″ Oval Sticker | 1000 | $0.47 | $4.95 | $4,480 |
| 4″ x 4″ Custom Die Cut Sticker | 1000 | $0.43 | $9.95 | $9,520 |
Proceed here for the complete pricing list of wholesale stickers
1. How to Make Digital Stickers to Sell
Designing digital stickers to sell involves using software such as Pixlr and Krita just to name but a few.
However, I recommend using Procreate and Adobe Illustrator to create your designs on an interactive digital Wacom tablet that transfers your hand-drawn sticker into a digital format.
With digital stickers, you tend to avoid the hassle of printing, packaging, and shipping.
And all it takes is just some basic graphic design skills to customize digital prints for consumers or even sell ideas to printing companies.
After getting done with the designing part, you can post these ideas on various platforms mentioned above such as Etsy, Redbubble, etc. Next is to wait for your potential customers to contact you.
If making printable stickers from scratch is not your forte; you can try Canva or Crello to download customizable digital sticker templates.
Also Read: How to Get Paid for Your Illustrations
2. How to Make Stickers to Sell with Cricut
Have you heard of Cricut, the Utah-based company that makes tools and machines for crafting and cutting? Let me introduce you to Cricut Explore Air 2 Mint, your answer on how to make stickers and sell them for profit.
With this machine, you can use a variety of different printing materials from vinyl paper and photo paper to cardstock. After designing stickers through your software of choice and let Cricut do the cutting for you.
You can also use Design Space, Cricut's design platform, to access 100,000+ design features to enhance your stickers.
How to Operate the Cricut Explore Air 2 Mint
Load your paper and press the flashy arrow button to grip your paper to the machine.

Select the right setting using the knob on the top right-hand side; paper, light cardstock, bonded fabric, etc.

Connect the machine to your PC through the USB cable.

Log in to your Cricut account and select your device.

Lastly, select your stickers and start creating your project.
What's more, there is a pause button that you can press in case you set the machine or paper wrongly. The feature allows you to switch to the correct settings and continue with your project.
Apart from the USB connection, Cricut also comes with wireless (Bluetooth) capabilities. As such, you can create projects directly from your tablet or smartphone.
Additionally, this is an all-in-one machine that prints, embosses, perforates, and cuts fast!
Get Cricut Explore Air 2 Mint On Amazon
Wondering, how do I make my own stickers for sale? Check out this video that shows 3 easy DIY methods with and without the need for a Cricut!
3. How to Make Stickers to Sell Without Cricut
We've discussed how to use the fancy Cricut cutting machine, now let's see how you can go about creating stickers with your own hands. So, back to the basics.
Start with printed pdf designs made from your design software or online tools. Then, use the following methods/tools to make stickers without Cricut.
5. How to Make Stickers to Sell at Home
Making stickers at home can be tedious, but thanks to technology, the process has been made a lot easier. You can either choose to work with or without cutting/printing machines when designing your stickers, it's all up to your craftmanship!
One thing for sure is that even though using a machine tends to be more expensive, it makes everything else simple. All you need to do is to insert your design into the machine and you are done!
Understandably though, if you are on a shoestring budget, it's best to work with your own hands. In fact, you will be surprised by the high price of handcrafted items on Etsy.
A pair of scissors, Vinyl sticker paper, laminating paper, and drawing tools are some of the items you'll require to get started. I also recommend getting a printer, either the inkjet or laser variety, for printing intricate sticker designs.
When getting a printer, ensure that the product is explicitly recommended for printing waterproof sticker paper.
Remember that you can always create digital designs and have a local print shop handle the actual production. Thereafter, you can use scissors, scalpels, rotating cutters, craft knives, and the like to cut out your stickers at home.
Up to this far it's quite clear that printing is a major process when making stickers for sale. So, what entails making printable stickers for sale? Let's find out…
6. How to Make Printable Stickers to Sell
The process is quite simple and easy. Similar to that of making digital stickers, first of all, you'll have to invest in design software such as Canva to help you come up with unique stickers. Size is another important aspect when making printable stickers.
Ideally, you should have three at least 3 sticker sizes for customers to choose from; small, medium, and large. It also helps to have a template that can be resized to the clients' satisfaction before they make the order.
Typically, you'll sell single stickers at a high price with the price going down per sticker as the order quantity increases. Additionally, ensure that you include the cost of design, shipping, and packaging when coming up with prices.
Need free sticker ideas to print and start selling? Check out the Sticker Ninja, a website where you can select different stickers, group them into sheets, and have them printed.
The company delivers stickers to your doorstep at a favorable cost to enable you to sell your artwork fast.
How to Make Stickers with Printer
For this, you must understand the many types of common printer models on the market and their distinctions. The most commonly used ones are the Inkjet & Laser Printers.
In terms of performance and quality, laser printers rank just ahead of inkjet printers. This is because images printed with lasers have less grain and are more precise than those printed with inkjet technology.
When it comes to price, inkjet printers are generally cheaper, but run out of ink faster than laser printers. On the other hand, while laser printers and their ink refills are costlier, they can print thousands of sheets without running out of ink.
All factors considered, my pick for the best printer for stickers is the laser printer. My decision is based on the fact that sticker papers need high-quality prints.
To know more about how laser and inkjet compare when printing stickers, join the forum here.
7. How to Make Vinyl Stickers to Sell
Vinyl is the preferred material for stickers owing to its thickness and waterproof nature. Now, to make stickers from the paper, the first thing you need is a vinyl cutter to start.
You can opt to buy Cricut or its competition the Silhouette Cameo 3.
If purchasing a new paper cutter means digging deeper into your pockets, you can search through eBay or Amazon for a pre-owned one at an affordable price.
After designing your artwork, assuming you use the Cameo, download the Silhouette Studio Software and connect to the device. Next is to feed the vinyl into the mat and reset the blade depth accordingly. Ensure to align the mat with the guide marks as indicated on the machine.
The next step is to press 'load cut mat' and you are done. To start cutting, return to the software and 'send' your design. This will prompt you to select your material.
For example, when working with the Oracal631 paper, select "Vinyl Matte" and "Vinyl Glossy" if you are cutting through Oracal 651.
If the processes sound complicated, worry not, there are lots of free tutorials on the internet on how to use both Cameo and Cricut machines. That said, I advise using a few pieces of paper as test material to master the settings.
How to Make Stickers to Sell on Etsy?
If you have graphic design skills, you can choose to design your own stickers and list them on Etsy.
On the other hand, if you are short of talent, you can choose to settle for the easier outsourcing method. This involves hiring sticker designers on platforms such as Upwork and Fiverr and paying them by the workload or hourly service.
On Etsy, you can either sell digital or printed stickers. However, you'll incur a listing fee of $0.20 per item that appears on your Etsy Shop.
There are two main types of seller plans on Etsy
Each seller plan has its own advantages; for example, the standard plan has discounted postage rates.
The best part about selling on Etsy is that you don't have to be a web developer to create a shop. Etsy allows you to create an online store using a free website builder tool.
You can also run your shop through the free Etsy App.
How to Make Stickers and Sell them on RedBubble
Apart from Etsy, another great place to sell stickers is on RedBubble. The trick to selling stickers on this platform is to always upload quality files.
Top sellers on the site recommend listing clear stickers without background objects.
Why a transparent background?
This is because RedBubble uses the kiss-cut technique that focuses on the top layer and not the backing material. Your design sizes should also match the 4 Redbubble stickers sizes to make the most out of your artwork.
Typical designs are 2800 by 2800 pixels, a size that is optimal when adjusting stickers to other common sizes.
Most importantly just like when using Cricut or Cameo, make sure your design is well-positioned before pressing the publish button.
Once listed and a customer orders, the company delivers, and you get paid when they receive their stickers.
Note that RedBubble allows you to sell each sticker on its own, but I find that the best way to make stickers to sell is by listing sheets with different art.
How to Sell Sticker as an Artist: FAQs
1. Is it Profitable to Sell Stickers?
Yes, it can be quite profitable to sell stickers if you find the right market and create top-notch designs.
However, your profit depends on:
Cost per sticker

Margins

Retail Price

Target Market

and, the order volumes.
2. Do Stickers Sell Well On Etsy?
Yes, surprisingly, stickers are one of the best-selling items on Etsy, and there are many successful shops selling stickers, as reported by CedCommerce. So, if you can produce high-quality stickers and price them competitively, you should be able to find success selling stickers on Etsy in no time.
3. How Do I Start Designing Stickers?
To get started, you'll need a few things:
Final Thoughts:
If you are creative and can design unique stickers, there is a huge market for your art. You can sell stickers online or in-store directly to customers.
The business is legal on the condition that you do not sell stickers bearing trademarks or slogans that are patented by others.
Anyone can make stickers to sell, including kids who want to make money.
Depending on the art, design, and size, the average profit on each sticker ranges between $2 to $6 USD.
To make the business profitable, it helps to pay for premium graphic design software as well as take online classes to sharpen your artwork.
Nevertheless, as a beginner, making stickers might not fetch enough money to get by. But, you can still combine the business with selling other stuff on Etsy and make profits!
Are you into the business of selling stickers? What software, machines, and tools do you recommend? I look forward to reading your tips on how to make stickers to sell. Leave your comments below.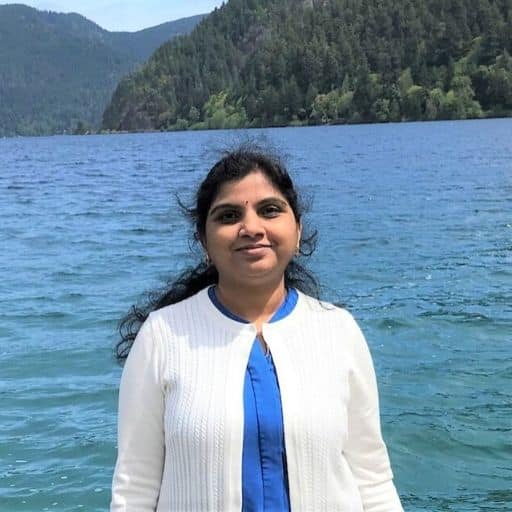 Howdy Folks, thanks for stopping by my blog.
I'm Swati, a proud mom, dedicated side hustler, full-time blogger, and a recognized millennial work-at-home expert. My expertise has been featured on esteemed platforms such as Forbes, CEO Blog Nation, Referral Rock, Vital Dollar, Databox blog, and many more. I have embarked on this incredible journey to share my firsthand experiences in the world of online income generation and to assist all of you in earning money from the comfort of your homes.
Join me in my mission to revolutionize the way we make money and achieve financial freedom. Trust me, it's not as challenging as it may seem!
Together, let's explore the boundless opportunities and pave our paths towards a prosperous future.