When it comes to making money fast, there are things kids can make and sell for profit.
As you know, even at a young age, children can be resourceful. And with just the right reinforcement, it's easy to direct their energy to innovate and create market-worthy wares.
The upside of encouraging entrepreneurial spirit is that your kid might just get the idea that will make him a millionaire before they turn 18.
For example, Cameron Johnson founded an invitation card-making business at just 9 years of age. By the time he joined high school, his Cheers and Tears company had made him millions of dollars.
Interested in learning more? Let's get started.
29 Things Kids Can Make and Sell for Profit
The following are examples of things kids can do to make money within no time. I have narrowed it down to items that are inexpensive and exciting to make.
To start with, let's look at popular ideas that help kids make money.
Popular Things to Make and Sell
Finding the right things that kids can do to make money may not be easy as it sounds. There's a lot to consider, but it's easier to get their creativity going by starting with everyday items around them.
Discover some popular options that your kid can choose from. Check them out!
1. Gift Baskets
Certainly, people aren't done with physical gifts even in this digital age, right? Children can make beautiful gift baskets at home and sell them for a tidy profit.
Materials needed include a basket, shredded paper or straw, cellophane, ribbon, and enclosure cards. Gift baskets are popular during festive seasons for people looking for impressive baskets to convey different feelings.
2. Artwork
Artworks are an easy yet exciting fun project for kids of all ages. In modern days, artworks can be sold for a crazy amount. For example, in the recent one for Leonardo da Vinci, Salvator Mundi, the price hit approximately US$450.3 million!
Your da Vinci Kid can turn their artistic skills by creating paintings and artwork with the aim of selling their best creations. A cute idea if your child knows how to paint!
3. Custom Pillows and Cushions
Decorative, handmade pillowcases always attract interest. Changing cushions gives a room a new look right away. So, from wherever you are located, there sure is a market to tap into.
Kids can make very unique cushion designs by tying and dyeing or using their paintings for templates, or calligraphy skills and sell for a good profit.
4. Snacks and Drinks
There are many things that kids can do to make money and selling food is very common. Everybody needs to eat but standing out while still maintaining a high level of cleanliness is key.
Kids can sell popcorn, soda, sweets, candy, and sausages. People like readymade options in places like the market, fairs, and festivals- set your stand there!
5. Pet Accessories
Kids can make a range of pet toys and sell them to pet parents. These are items every pet needs, especially during their feeding and playtime.
Such items include pet bath towels, feeding bowls, squishy toys, and so much more. Your child can come up with very beautiful and striking designs to sell in the neighborhood.
Easy Things to Make and Sell for Money
Kids can put to work their entrepreneurial spirit to make huge bucks. As a parent, you can help your young stars achieve this by fashioning things from scratch in their presence. With just a little touch of creativity, they will astound you with their ingenuity.
If they are to land on the right idea, they'll never need to worry about getting white-collar jobs to live their best lives. Isn't that the dream!
All these items below can be fun to make without much input from grown-ups. Let's go through them one by one.
6. Handbags
For a great idea, look no further. Playing as a big fashion stylist is a common scenario with kids nowadays. Encourage them!
Handbags can easily be made with different materials and designs to come up with unique products. I'm sure these will sell well in your child's booth or a simple e-commerce store.
Additional Read: Learn How To Set Up An Online Shop That Makes $10K/mon
7. Homemade Dog treats
We all love our furry friends. Your kid can help pet owners ensure their canine buddies enjoy every meal in their bowls and, at the same time, stay healthy.
When they get the ingredients right, you can be sure that your child will have a loyal client base. Guide them to make tasty treats such as cookies and dog biscuits that are nutritious.
Need a recipe? Check out the video below on how to make gourmet dog treats at home.
8. Kites
Kites are easy to make and test, especially single-line kites. Other kites that kids can make include biplane, box style, cylinder, octopus, delta, butterfly, or the classic triangle design that Charlie Brown can never seem to get to fly.
9. Elastic Headbands
Here is an inexpensive way for your young one to make money and build fashion lines from home. Ladies would absolutely go gaga for these headdresses. It helps with their overall appearance by complimenting their clothing and jewelry.
Aim to sell huge volumes by coming up with headbands of all colors and designs. The more unique and absurd the designs are, the better for landing high prices.
Also Read: How to Make Cross Stitch Patterns to Sell for Profit
Crafts for Kids to Make and Sell
Are you tired of lemonade stands doting corners in your neighborhood? Crafts for sale are the way to go for better profit margins, and the options are endless! Anything that doubles up as a home décor accessory while still being functional makes a lot of people very happy.
Your child can generate extra cash from such an item without being an expert crafter or artist. You and your kid won't spend a lot on supplies either since the crafts in this category can be found within your home or dollar store.
Here are the top creative ideas for crafts on a small budget.
10. Jute Bowls
At first, jute bowls may look expensive but this beautiful DIY home décor is made with only a rope and a glue gun. It helps to use different kinds and colors of ropes so that you can offer your customer a variety of choices.
Such bowls are good for holding fruit, napkins, yarn, bread, and other everyday stuff. They also make perfect gifts and can be sold just about anywhere.
11. Wooden Toys
Wooden toys are easy to make and easy to sell. Examples include wooden city blocks, wooden cameras, and much more stuff that's attractive to children. They can be made from wood pieces that have been left from other projects.
Such crafts help kids exercise hand and eye coordination rather than pushing a button on the digital variety and watching a toy move about. When it comes to selling, kids of all ages are big buyers of these toys.
12. Face Masks
With the current Covid-19 virus infection, face masks have become very popular. They can be made from poly fabric, premium cotton, etc.
Kids can make washable and reusable face coverings that fit both adults and other children. With various designs, you can absolutely come up with beautiful prints on the masks and make quick cash soon. Prevent Corona Virus with stylish designs now!
13. Rock Photo Holders
If you are looking for something else to do with your kids, then making these adorable holders won't hurt. They are very easy and fast to make.
What is needed is to paint a small rock then let it dry and afterward, use a copper wire to attach to the small rock as a photo holder/hanger.
Talking of rocks for sale, do you know the guy who came up with pet rocks made $1m in months. He was selling each rock at $4, and this was back in the '70s!
14. Bird Houses
Help kids make birdhouses for selling from simple materials like milk cartons, perch, and non-toxic plants. Once you gather these supplies, let your child's creativity do the talking.
Building birdhouses not only helps in earning some good cash but also builds on their engineering skills. It requires doesn't take a lot for a child to come up with different birdhouse designs, but after finishing the single project, it gives them a sense of accomplishment and pride to make more.
Note: Don't be quick to demand perfection from your kid. As Denis Waitley puts it, "One characteristic of winners is they always look upon themselves as do it yourself project". Perfection is a process, let your kid fail until they have the best craft possible.
DIY Things to Sell
People like stuff that is affordable and handmade for aesthetics. Also, DIY items don't require numberless hours to create, which is just perfect for a kid's mind to keep up. Some of the items are top-selling on websites like Etsy and eBay.
With that in mind, below are a bunch of simple and quick DIYs to sell and make a decent profit. Check out the different awesome ideas and cute things a kid can make and sell for maximum profits. And for those projects that you will find complicated, help supervise!
15. DIY Sunglass Bag
One of the simplest things a kid can make and sell is a DIY sunglasses bag. For starters, such bags have unlimited possibilities in terms of use and design. Further, they are inexpensive to make since you can utilize leftover fabric scraps for this DIY craft.
Make them using a solid color fabric, so as to get creative by painting the finished product with different colors/arts. People of all ages, from kids to adults, are the consumers of these custom bags for holding sunglasses.
16. DIY Planters
A DIY planter requires less in terms of supplies and craftsmanship. Planters are also very beautiful and easy to make.
A child can design one within a very short time. This means that even though they have a very short span of concentration, children can manage to at least paint these garden crafts.
17. DIY Bath Bombs
Help people take bathing to a whole new level!
Thanks to stores like Lush, Bath Bombs have become very popular once again. They may seem tricky to make but I can assure you that they are not. After molding bath bombs into any shape and then dry them, your kid can pack them with cute wrappings and tags and sell them.
18. DIY Flower Pens
DIY flower pens are just to die for. They are cheap to make and still profitable, especially if they are sold in bulk. Combine a bunch of faux flowers and pens to make cute DIY pens or pencils.
Things to Sell at the School Market Day
Don't get lost with the responsibilities of parenthood and forget to enjoy the journey. I am here to make you and your kids learn some competitive ideas of things to make and sell for profit during the school market day.
Get them busy crafting these creative ideas and let your kid earn their allowance.
Well, kids don't really need to have artistic capability or creativity, just guide them a little and let them find their way around the different skills.
19. Foiled Pencil Cups
DIY desk accessories fit perfectly with both schooling kids and office workers. Stylish yet cheap!
Who would mind owning a cool cup to store pencils and pens? These foiled cups are not only easy to make but they also sell fast. You can make them in many colors, from white to gold.
Kids can sell them on Etsy or directly to customers during their school's market day for maximum earnings.
20. Bookmarks
With this one, it's all about kids encouraging kids to learn.
Bookmarks are easy to design and can be customized with pictures of the buyer, their favorite sports club, or a favorite superhero.
What better item to sell at the school market day than superhero bookmarks made by a kid wearing the look? You can also design stickers and sell them as a combo!
Also Read: How to Make Money Coloring from Home
21. Ribbon Toys
Did you know that babies don't sleep all the time and that at times they're all super active? Well, now you know.
Let your kid make ribbon toys for babies with some nice bright colors. They can also include secured ornaments that make a crinkly noise when shaken.
If your kid also has a job as a babysitter, then they already have the first address to sell the ribbons at.
22. Perler Bead Magnets
Bead magnets are just cute and colorful. Your kid can't draw or paint well? Then making magnetic beads is just the perfect craft to get their creativity flowing. Furthermore, Perler beads can be made into different designs including fruit magnets that can be stuck on door fridges, toy cars, etc.
23. Scented Candles
Making scented candles is a fun activity for both you and your kids. Many people like to light up these candles during holidays.
The idea is to melt the wax and mix it with the different scented oils to make a luxury product. Let your kid pick different mason jars at dollar stores for variety.
Things to Make and Sell from Home
Instead of your kiddo watching a lot of television and playing video games, why not change their passion to a profession at still a young age. Unlike homework which most of the kids don't like, involving them in things they actually like doing, and at their own pace, can improve their well-being.
From baking cakes to making toys there are a lot of things kids can make and sell from home.
Here are some top examples of homemade stuff for your kid to try out.
24. Baking Cakes
Borrow a leaf from George Washington and 'Do what you can, with what you have and do it now! So, grab a mini apron, go to the kitchen, whip flour, and get started making cakes with your kid right away.
Make your family and friends smile with easy-to-make cakes. For example, you can go with the delicious pink marble sandwich cake or the popular vegan chocolate party traybake.
More to this, you can bake cakes for birthdays, weddings, baby showers, and many more. All these are good occasions for a kid to make their mark as a budding baker.
25. Oven Mitts
Standard oven mitts are made from silicone, a material that protects your hands from oven heat while ensuring a good grip. The best part is that the material can be fashioned into different patterns.
Apart from the standard size, you can help your kid make child-size oven mitts. These are very adorable and make kitchens Instagram-worthy. Even if you don't make it big, there are still some sweet profits along the way.
26. Rugs
Rugs can be a great way to earn and learn a craft as a kid. Your kid can start by first of all learning how to weave and afterward start making his or her own rugs for sale. Make sure they play with different colors so as to come up with beautiful patterns.
27. Salad Bowls
Like wooden toys, kids can make cute wooden salad bowls that lighten up kitchens. They can sell the crafts to neighbors or take them to the local market. This will be a perfect way to mix creativity with making revenue.
Also Read: 56 best wood crafts that sell fast
28. Handmade Bowtie
Kids can make fabulous bow ties from different fabrics and earn by selling their creations to friends and family. Here, you can go with various colors for different occasions and gender. The idea is to create an evergreen business that will have customers calling in throughout the year.
29. Jewelry
Jewelry is one of my favorite things on this list. It's easy to create almost any type of jewelry from cheap materials and make lots of money easy.
You can actually invest in the business by buying jewelry starter kits over the internet.
Once you have the pieces, let your kid use their imagination to replicate designs they have seen in movies, cartoons, and with their friends.
Also Read:
Final Word
Making and selling things from home is one of the best go-to businesses for both kids and adults. It's one of those business models that, if run professionally, can grow into million-dollar ventures.
This is besides the fact that you all get to polish up on your arts and crafts skills while making cash from home.
Ready to give your kid a nudge in this direction? Above are some stellar ideas on things that kids can make and sell.
As you go through the items with your kid, notify us in the comments section about any idea that I may have overlooked.
Is your kid already into business? We shall be delighted to know about that as well!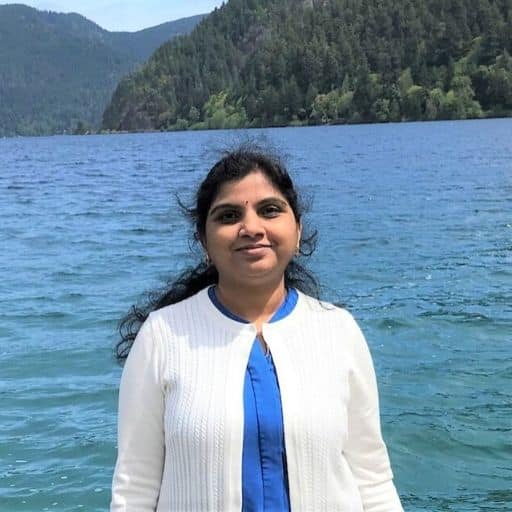 Howdy Folks, thanks for stopping by my blog.
I'm Swati, a proud mom, dedicated side hustler, full-time blogger, and a recognized millennial work-at-home expert. My expertise has been featured on esteemed platforms such as Forbes, CEO Blog Nation, Referral Rock, Vital Dollar, Databox blog, and many more. I have embarked on this incredible journey to share my firsthand experiences in the world of online income generation and to assist all of you in earning money from the comfort of your homes.
Join me in my mission to revolutionize the way we make money and achieve financial freedom. Trust me, it's not as challenging as it may seem!
Together, let's explore the boundless opportunities and pave our paths towards a prosperous future.