Are you looking for jobs for 13 year olds?
I bet your parents don't want you sitting idle with the long holidays on. Also, at 13, you're most probably interested in making your money.
Aside from the few bucks, your parents pay you to run errands at home, it would be best to get a well-paying job.
In the eyes of the law, you're still a child at 13 years old. Usually, the legal minimum working age begins at 14. However, being 13 allows you to perform light or part-time jobs.
Most importantly, doing research helps you know the current rates for specific jobs.
Herein is a list of job opportunities for young teenagers, keep reading! Some of these jobs require your parents' consent, so before proceeding to take up any job, have a word with them.
Can a 13 Year Old Kid Work?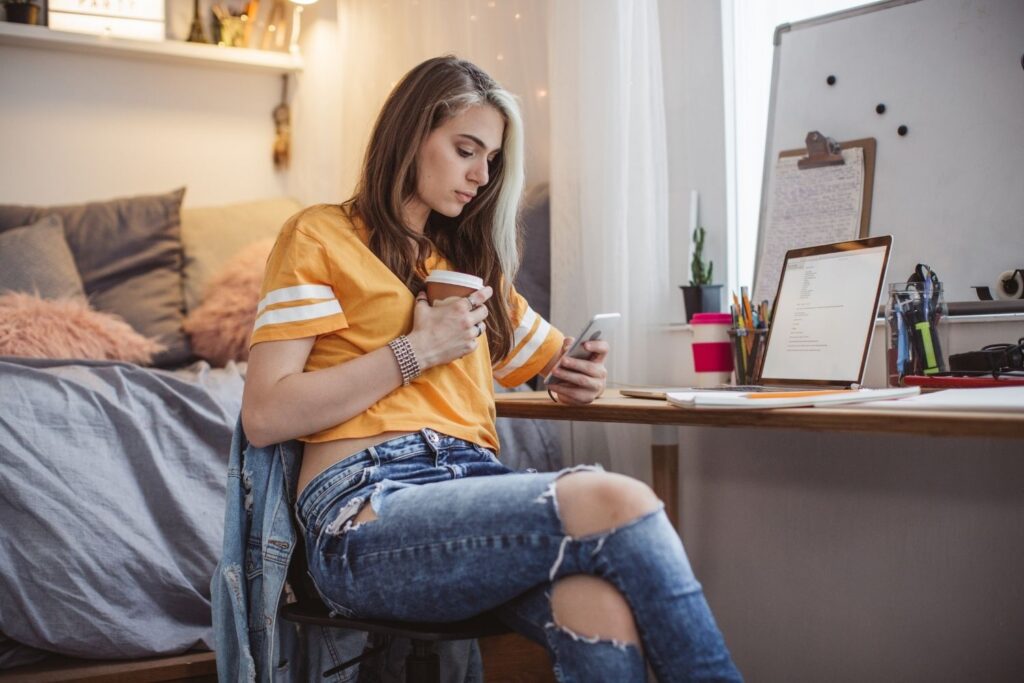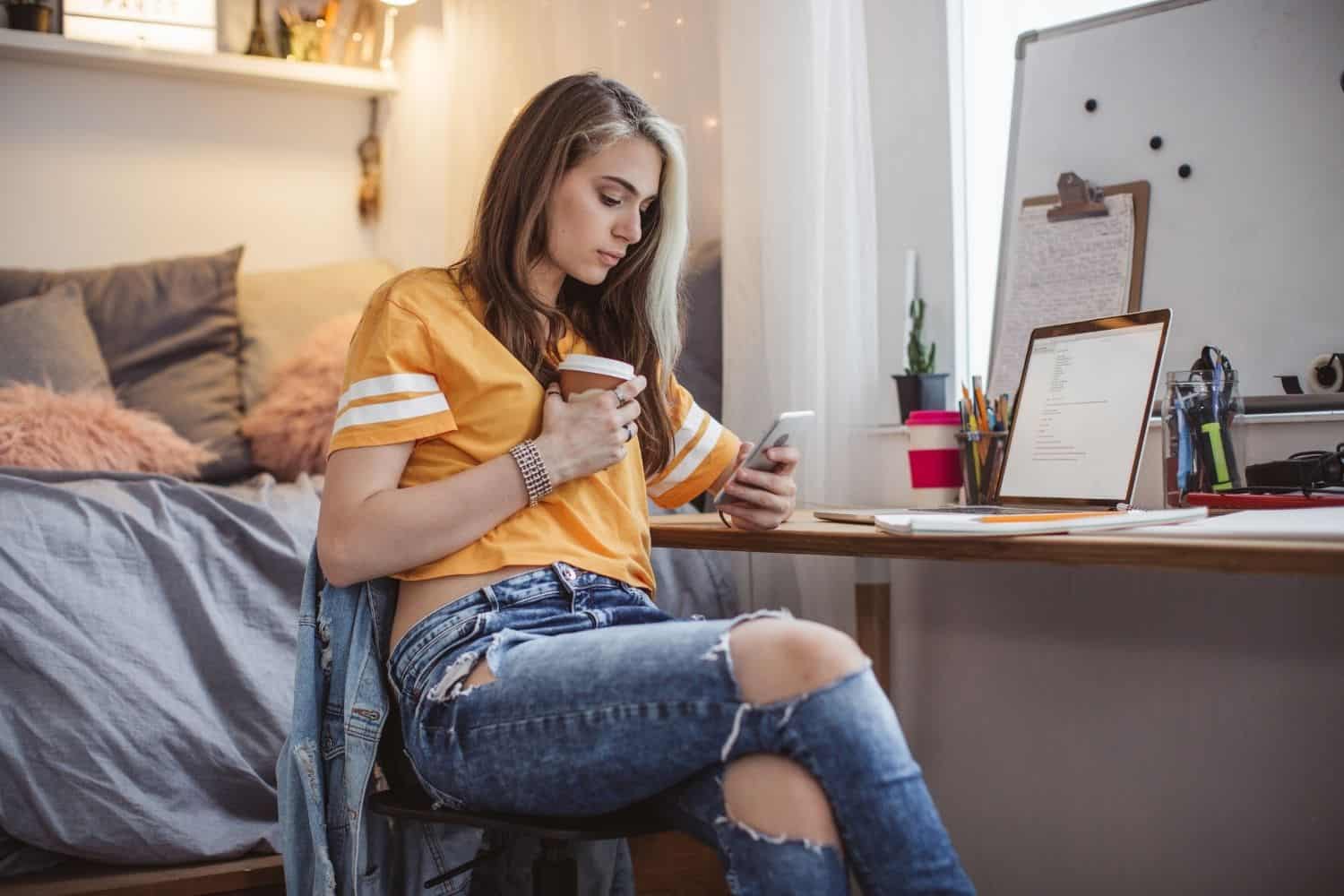 Yes, there are jobs for 13 year olds. But, you must continue with school!
Child labor laws don't permit a 13 year old to leave school entirely and get a full-time job before 18.
As a 13 year old working, it means working during non-school hours and, most notably before 7 am and past 7 pm.
However, you can consult your local council if 13 year olds can work before and after school since others allow it.
Therefore, it would be best to reach out to the education department and ask for local laws that support jobs for 13 year olds. Nonetheless, most cases require you to get a special work permit.
What Are The Labour Laws For Minimum Age?
Typically, children of all ages can work in businesses wholly owned by their parents.
However, it would help if any child under 16 years doesn't work in manufacturing or mining while under 18 can't work in any hazardous occupation declared by the Secretary of Labor.
Eighteen years:

An 18-year-old doesn't need any requirements by the Federal youth for employment.

Sixteen years:

As the legal working age, the Secretary of Labor allows you to work anywhere except in hazardous conditions without the restriction of time.

Fourteen years: 14 and 15 can work after school in several non-hazardous employment for a limited time.
Under 14

: Children under 14 years should work in non-agricultural occupations like babysitting and around private homes. Approved employment for such children is like acting and newspaper delivery to customers.

Under 13: Kids under 13, aren't allowed to work. But, there are ways to make money as a kid under parental supervision and guidance.
Online Jobs for 13 Year Olds That Pay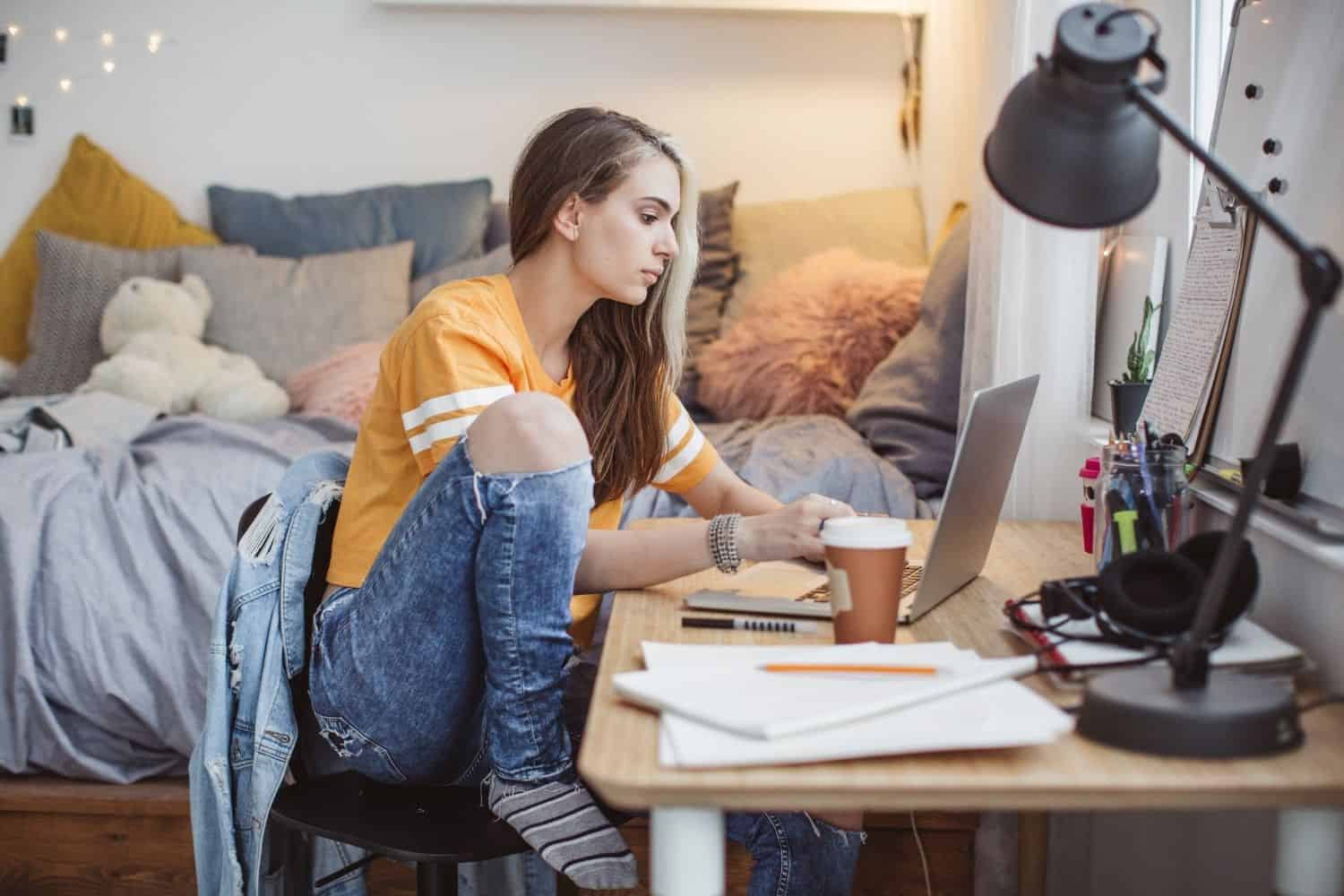 There are numerous job opportunities for 13 year olds online, like designing, selling stuff, and even answering surveys.
Most importantly, ensure you get permission and guidance from your parents or teachers before starting any online jobs. Plus, make sure that you do legal stuff and pay any tax required.
Let's explore each job and the amount you can take home.
1. Paid Surveys
Expected Pay:Up to $25 Cash/gift cards
At 13 years old, you can give opinions to market research companies conducting surveys and get paid.
You need to spare about 15 to 30 minutes to answer all their questions and join about 5-7 sites to get more money and gift cards.
However, be careful with the companies that require your services. Ensure that you never pay any money yourself to any 'middle company' that wants to connect you with survey companies that pay.
What must you do?
Read the Terms of Service before registering for any online survey platform.

Research on the mode of payment as some offer cash, rewards, or both.
Examples of best online surveys that accept 13 year olds and what they pay include;
2. Digital Design Jobs
Expected Pay:Varies on the product, quality, and quantity
If at 13 years old you have good graphic design skills, you can design t-shirts, logos, adverts, flyers, and even websites.
After thorough practice, you need a good portfolio that shows your best work for people to see your excellent skills. You can sell your design work on Etsy or Creative Market.
If you have a thing for apps, you can learn how to design them for sale. When the app goes viral because of its excellent quality, you become rich!
3. Get Paid Blogging
Expected Pay:$500-$2000 for starters
As a 13 year old, do you love telling stories? How about you start a blog on a subject you like, such as dance, maths tricks, science facts, coding tips, DIY, fashion, baking, or even gaming?
Who knows, you can be the next Tavi Williams or even better in a different way. Here are a few renowned ways you could monetize your blog:
You can have paid adverts that pay you when people click on them with a successful blog.

Still, an affiliate blog with product reviews can earn you money when people buy the products through paid affiliate links.

Furthermore, creating content for someone else is another way to get paid.

Research your niche

, reach out to the blog or website owners by email, and ask for a content creation role.
Hot Tip: At this point, have original, high-quality samples to show your work as proof of how good you are at content creation.
Also Read: Blogging Vs Vlogging: Which One to Pick?
4. YouTube Channel
Expected Pay:Average of $0.18 per view varies with video length, ad quality, clicks, and views
For a 13 years old, having a YouTube channel is like hitting the jackpot!
What are you great at? Perhaps you loved dancing, singing, or even education; any niche that works for a blog also works for a vlog.
You can share these skills with your fellow teens through YouTube. Lucky for you, YouTube agrees to children 13 years and over opening channels with parental permission.
Subsequently, having great YouTube content could attract huge viewership which eventually impacts the money you could make from your channel.
13 year olds famous YouTubers like MattyBRaps have about 10.4 Million Subscribers. Keep up with his channel and see how fast the views add up, like seconds after uploading new videos.
You could be the next famous teen on YouTube!
Check Out: How to Start a Kid-Safe Youtube Channel
5. E-com Store
Expected Pay:Varies as per price of products
Do you know that you could own a shop at 13? Yes, you may set up an online store for selling your favorite stuff as a Dropshipper.
Dropshipping involves selling physical goods without having to store or manage the inventory in your shop. All you have to do to start making sales is set up an online shop, showcase the items, and do extensive marketing.
When a customer buys something from your shop, the supplier will be notified and will send the product to the customer's address.
The skills needed to manage a successful dropshipping business include product research, digital marketing, copywriting, and web designing.
Also Read: How to Get Cash App for Kids
6. Social Media Marketer
Expected Pay:$15 an hour
If you spend most of your time on Facebook, Twitter, or Instagram, you can help a business build its online presence.
You'll need to approach smaller companies struggling with their social media accounts.
As a 13 year old, smaller companies are more accessible to target and pitch than large corporates as they already have this covered.
So what exactly would be your role as a social media person for a business?
Create brand awareness

Increase conversions which leads to sales

Keep the page active

Customer care
7. Coaching and Tutoring
Expected Pay:Hourly rate of $11.37 to $103.50, depending on the product
You can help fellow students by tutoring them online. In a subject that you're good at, you can tutor students by inviting them to online tutoring platforms to get started.
You can do two free sessions to prove your expertise in most cases. After that, you can start getting paid.
Coaching is like tutoring though not the same. Coaching deals with teaching a specific skill, and in this case, you can also do it online.
Maybe you can create websites for people and businesses, or perhaps you want to inspire other kids your age, triggering them to lead a better life.
Such things can spark a successful coaching career. Thus, you can have your sessions in YouTube videos, develop online courses, or provide appointments for people to register and pay.
8. Play Games
Expected Pay: $20+ an hour, depending on the number of tests
As a 13 year old you might be enjoying playing games, if I am right, you can make good money in just a few minutes of your time doing so. There are numerous platforms that pay instantly to Paypal.
A good example of one such platform is PlayTestCloud, wherein you get paid to test games. To take part, you must complete a qualifying exam that is not compensated. The platform invites you to participate in playtests after you pass the test.
A 15-minute playtest and survey will have a reward of $9 USD.
To increase the likelihood of getting a playtest it's best to keep your profile updated, especially the device you are using and your favorite and current games.
Become a PlayTestCloud Game Tester
9. Flip Stuff Online
Expected Pay:$50-$100 a day depending on number of sales
Do you have used books, old DVDs, and toys lying around the house, then why not sell them on marketplaces? Even if you are a 13 year old kid, you can make a good amount of cash flow just by selling all the old favorites in your toy box.
The key to selling used items is making your items look presentable and attractive to buyers. So, make sure the background is uncluttered when capturing pictures.
Some of the popular places to flip stuff include Craiglist, Decluttr, FB Marketplace, eBay, OfferUp, and even Whatsapp community groups, etc.
Also Read: Items You Can Quickly Sell for Money
10. Watch Short Videos
Expected Pay: $5 welcome bonus + a lot more!
Interested in paid to watch videos? Try Swagbucks!
This platform will pay you to watch ads, videos, and movie trailers and give your opinion. As an added advantage, you get a sneak peek into what's coming up in the world of entertainment.
Examples of other opportunities offered by Swagbucks include completing paid surveys, shopping online, playing games, and more. Each time you complete a task, you'll earn points known as SB.
SB points can be redeemed for gift cards to Walmart and Amazon or cashback via PayPal.
What's more, you will get a $5 welcome bonus when you sign up. You may not earn thousands on the app, but you can make enough dollars to supplement some of your expenses.
Sign Up for Your $5 Swagbucks Welcome Bonus
11. Sell Crafts On Etsy
As a 13 year old, you may be intrigued by the notion of selling crafts.
Before you start selling, you'll need to create a portfolio of your work to show potential buyers. So, it's important to do your research and figure out what types of crafts are in demand and what prices you should charge for your products.
Craft fairs, Farmer's markets, and Etsy are some great places to sell your innovative products for a good price.
Take a look at these 5 Etsy Stores Run by kids for a tad bit of inspiration.
12. Rate Music
Expected Pay: $0.02 to $0.20 per review plus added bonuses.
Yes, that's right. Who doesn't enjoy listening to music? That's even more apparent at the age of 13.
Fortunately, there are ways to turn this passion into money. Websites like Slicethepie pay users to listen to and review music.
The compensation varies from $0.02 to $0.20 per review, with a bonus of up to $0.10 for certain evaluations. You are paid via Paypal once you have accrued at least $10 in earnings.
13. Design NFTs
Expected Pay: $100 to $10,000+ per NFT
Do you like designing? Do you have a passion for art? If you answered yes to both of these questions, designing NFTs may be a great option for you!
NFTs, or non-fungible tokens, are digital assets that are unique and can't be replaced.
They're often used to represent things like collectibles, art, or even in-game items. And because they're unique, people are willing to pay a lot of money for them!
Interested? Learn how to Create, Buy, Sell, and Trade NFTs in less than a month with a free Skillshare subscription.
14. Build Apps
Expected Pay: $100-$10,000 per app.
Got ideas that can make the world a little bit better? Well, you can turn them into beautiful apps that make people's lives better and earn you some money too!
Creating an app is a great way to earn money as a 13 year kid. You can develop apps for businesses or individuals, and sell them through app stores. There are many different ways to make money through app development.
You can develop paid apps that users can purchase, or create free apps that contain ads.

You can also offer in-app purchases, which allow users to buy virtual items or unlock additional features.

Furthermore, you can offer your services to create apps for other people or online businesses.
Summer Jobs for 13 Year Olds That Pay
15. Artist
Expected Pay:Approximately $100, depending on the complexity
At 13, most probably you love to draw or paint. Good news, you could be an artist!
When it's summer and you're not in school, it could be the perfect time to concentrate on your skill. Better still, you can come up with original artwork that you can sell online or at art fairs.
Plus, you can paint on request from friends and families for something memorable and get paid. Like Evan Sharma, you could touch souls through your art!
Also Read: Learn how to get paid to doodle
16. Baker
Expected Pay:From $8 to over $18 an hour
Most teenagers love to bake. You're probably one of them.
Being a teenage baker is fun and can also get you paid. So, you can decide that your summertime involves spending more time in the kitchen making your favorite cookies and treats to sell to friends and neighbors.
You could get big orders like birthday cakes or other baked goods to sell to significant clients or shops. Still, a bakery can hire you to work during the holidays.
17. Bike Mechanic
Expected Pay: $8.00 – $12.00 per hour
Owning a bike at 13 isn't just for fun, but it can also build a summertime career. Most likely, you can disassemble and assemble a bike when repairing.
Well, you could use this skill and have people pay for them. Instead of your friends taking their bikes to a bike mechanic in town, you can repair for them at a fee in your backyard.
Because you need the right tools for different bike services, you can have your parents help buy them as a loan that you'll repay. Besides, it's business!
What skills are essential to have as a bike mechanic?
Technical knowledge

Time-keeper and organized

Thorough and detailed approach

Work unsupervised
18. Car Washer
Expected Pay:Hourly rate of $10-$15
Usually, most teenagers wash their parent's cars. But, do you know washing a car is a skill that people make money from?
You can decide to take this seriously during summer and make money cleaning people's cars spotless – inside and out.
As long as you do a perfect job, be ready to make money from new and repeat customers all summer.
19. Dog Walker
Expected Pay:$30 to $60 per hour
Do you love dogs? Well, most teenagers have at least a dog as their best friend.
The good thing is you can turn your love for dogs into a summertime job. Being a dog walker could earn you not a small amount but also consistency.
Most adults don't have time to walk their dogs, so they prefer paying people for the job. Be that person!
This is a long-term job as most people love their dogs going on walks daily.
20. Fence Painter
Expected Pay:$16.86 per hour
How about painting fences for summer money? You need to have a brush and some paint as the client wants.
When you look around, I bet you can see many fences that need repainting. Approach your neighbors and offer to do the job at some fee.
Fence painting is a perfect job for 13 year olds since it doesn't require special skills and is accessible. It requires you to love working outdoors because you can spend more time doing it.
21. Garage Cleaner
Expected Pay:Hourly rate of $10-$15
As a 13 year old, getting dusty when you want to make money shouldn't bother you. Cleaning a garage is a task that many house owners avoid doing.
So, offering this service is going to earn you several paying clients. You can start doing this at home and have your parents pay you.
However, cleaning a garage requires sweeping the floors, removing cobwebs, and arranging things neatly. Nonetheless, if it seems a lot, you can have a friend or sibling help you do it and split the payment.
22. Sale Assistant
Expected Pay:$26.13 an hour
Most garage sales occur during summer. A 13 year old can be a garage sale assistant because of the many customers and orders available.
Luckily, there's not much heavy lifting. Usually, it involves setting up tables, showing customers where to find what they are looking for, and taking down signs when the weekend sale ends.
You can also be a yard sale assistant. Most people prefer selling their used items and clothes instead of throwing them away. Having an assistant makes the job easier to attend to many customers.
23. Gift Basket Creator
Expected Pay:$10 to $20 for each gift basket
Do you enjoy being crafty?
You can make money making and selling gift baskets that people like. It's not just a summer job but an all-year job for 13 year olds to make money when people celebrate birthdays and other festivities.
24. House Sitter
Expected Pay:$20-$30 for daytime and $50 overnight
Summertime is vacation time for most families. Well, it's also an excellent opportunity to make money if you don't have plans of traveling anywhere.
If your neighbors are going away, you can offer to look after their house for a fee.
As a teenage house sitter, your responsibilities include looking after plants, and animals, collecting mail, and generally ensuring all is fine.
If you're brave enough, you might even have to spend overnight in the house alone.
25. Lemonade Salesman
Expected Pay:$1.00 to $1.25 for a cup
Is there a beach party near your place?
Most beach parties happen during the hot summer, and this could be a great job opportunity for a 13 year old. People want cold drinks when it's hot, and making homemade lemonade could be best.
You could sell it as a refreshing drink at the beach, neighborhood, or town center. To earn money, you need to set up a booth and advertise your cold refreshing lemonade.
Like Mikaila Ulmer, you could be on your way to greatness with the best-selling lemonade brand.
26. Model
Expected Pay:$13.22 to $25.24 an hour
Teenage models are highly marketable today. As long as there are kid-friendly products for selling, an adolescent model fits perfectly in the industry.
Although it's a demanding job, a hardworking 13 year old can fit in just fine. You'll need to put in lots of effort in commercials, photoshoots, and fashion shows.
It can be both fun and rewarding to be a teenage model.
27. Pool Cleaner
Expected Pay:$10-$15 an hour
Nobody should swim in a dirty pool. That's how a 13 year old can find work-cleaning swimming pools.
Being a pool cleaner can be an excellent job during summer because most people spend time in their pools because of the heat.
So, you'll be using a net to remove things from the water and vacuum the sides and floor.
If you're familiar with the job, you can also clean the pool's filtration system and check the chemical levels.
28. Shoe Shiner
Expected Pay:$5 and $30 for each pair
Clean and shining shoes are a great way to spend your days.
So as a 13 year old, you can help people maintain this look and get paid. The good thing is that the supplies for this job don't cost much and it's an easy task to do.
Additionally, this can be a regular job with repeat customers during summer as long as you keep the customers happy and the shoes look great.
29. Window Washer
Expected Pay:Hourly rate of $10-$15
Can you clean windows very well?
Cleaning windows is also a skill that can earn you money during your free time. The windows of a home or an office tell much about the people therein. Yet, most people have no time to find it hard to maintain clean windows.
At 13 years old, you can offer window washing services to people at a cost. All you need is clean rags and a bottle of window cleaner.
30. Become a Photographer
Expected Pay:$30-$100 per hour
Do you have a good eye for taking pictures? If so, you can make money by taking photos at local events, weddings, or other special occasions. The pay is usually good, and you can turn this hobby into a business at a later stage.
31. Minor Sports Referee
Expected Pay:Hourly rate of $15-$30
Do you enjoy watching and playing sports, why not get paid to be a minor sports referee?
It's fun to do, and the pay is huge; anywhere between $15 to $30 an hour. You can work as a referee for soccer, hockey, rugby, baseball matches, high school games, and even youth leagues.
Contact your local parks and recreation department to find out what opportunities are available. If you have a great knowl
32. Do Odd Jobs
One of the easiest ways to make money as a 13 year old kid is by doing odd jobs for people wanting assistance, this could be your neighbor too. You get paid a small royalty or by the hour based on the task!
Examples of a few odd jobs include:
yard work,

de-cluttering,

painting rooms,

carrying out minor electronic repair works,

weekly grocery shopping runs,

organizing the garage or pantry and a lot more.
Winter Jobs for 13 Year Olds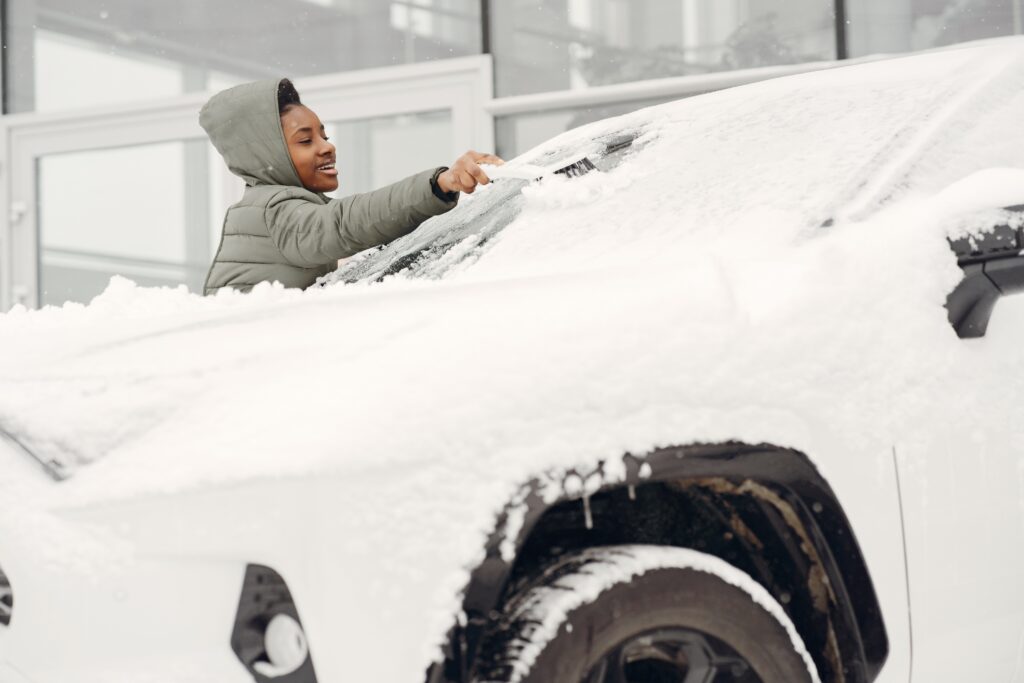 With a little creativity and effort, you can easily make money as a 13 year old kid this winter! Try out one of these ideas:
33. Shoveling Snow
Expected Pay:Hourly rate of $10-$15
This is a great way to make some extra money during the winter.
If you live in an area where it snows, offer to shovel driveways and sidewalks for your neighbors, especially the elderly, who need help with it.
34. Sell Christmas Decor
If you're crafty, put your talents to use and sell popular winter-themed crafts. With Christmas and holidays around the corner, there's sure to be a market for your creative works.
You can sell your creations online, at local craft fairs, or even door to door.
35. Make Wreaths
Working as a homeworker gathering evergreens and making evergreen wreaths is yet another way to make money as a teen.
This type of work often requires a small amount of start-up capital to buy the necessary supplies, but once you have them you can make wreaths to sell all winter long!
36. Sell Greeting Cards
With winter and thanksgiving just around the corner, winter is the perfect time to start making and selling greeting cards.
You can design 'Thank You' cards, 'Christmas Greeting' cards, Halloween Horror Cards, and 'Fun New Year' cards using online templates or create completely original designs.
Then, sell your cards online on Etsy or at local craft fairs and holiday markets.
37. Rake Leaves
Raking leaves is another fall and winter chore that can be turned into a money-making opportunity.
Offer to rake leaves, pull weeds, and do basic landscaping works for your neighbors. You can also collect leaves to sell to local landscaping companies.
38. Snowcone Stand
A snow cone stand is a great way to make money in the winter, especially if you live in a warmer climate. All you need is a snow cone machine, some flavorings, and paper cups.
You can set up your stand at local events or in front of busy stores. Just be sure to get permission from the property owner and your parents first!
39. Put Lights Up for the Holidays
Another interesting way to make money during the holidays is by putting lights up on the roofs for your neighbors. This is a great gig for those of you who are not crafty.
This can actually be quite fun and you get to listen to music while you work! Just make sure that you are safety conscious and have someone to help you if need be.
40. Sell Crochet Ware
Crocheting is a fun and relaxing hobby that can also be turned into a money-making opportunity.
As a 13 year old crocheter, you can sell your items at local craft fairs, or even door-to-door.
With the winter fast approaching, there's sure to be a market for sweaters, mittens, babywear, hats, and scarves. Natural fibers like wool and cashmere are always a good bet, as they're warm, durable, and comfortable, and they'll last for years with proper care.
So, start working now to make the most of the season.
Part-Time Jobs for 13 Year Olds
41. Casual Babysitting
Expected Pay:Charge anywhere between $5-$15 per hour
This could be a fantastic opportunity for you to make money as a 13 year old kid.
If you ask, can a 13 year old babysit? Yes, 13 year olds are legally permitted to babysit in most states of the US. However, look up your state's child labor laws.
Needless to say, this job is well suited if you consider yourself caring, kid-loving, responsible, patient, and tenacious.
Above all, get certified in CPR, AED, and First Aid. The Red Cross offers CPR and babysitting/childcare courses completely free of cost. Taking an online class about child behavior will be an added bonus.
It is not very difficult to increase your hourly rate by $1-3 if you obtain a CPR certificate or complete a babysitting course from a reputed organization.
Once you are ready, reach out to people looking for babysitters in your community, and offer to help.
Make sure to check out these companies offering babysitting jobs for 13 year olds.
42. Salon Worker
Expected Pay:$13 an hour
Thirteen years is too young for people to hire to work in a salon even if there's passion. So, finding a job as a hairdresser or beautician is nearly impossible at a young age.
However, this doesn't mean a 13 year old can't find work in a salon. The jobs they can do include making tea or serving drinks for clients, sweeping, and sometimes washing the client's hair if they become trusted.
When you become older, you can handle hair and beauty tasks like cutting hair, makeup, nail care, hair extensions, and drying the hair. Besides, working young helps you gain experience and learn more things that you don't need college training to start.
Search for salons when you are off school or during the holiday and ask for any services.
They may not pay so well, but it's better than sitting idle at home, and you still get to spend time in a place you love.
It would also be better to approach larger salons as they are likely to need help during the weekends because of being busy.
43. Acting In Tv, Radio, Theater, or Radio
Expected Pay:$50 – $100 depending on your role
Acting needs plenty of time and dedication, just like modeling. So, it would be best to look for an acting job during the holiday or weekends when you're off school.
Luckily, a 13 year old can get plenty of acting jobs in film, theatres, or TV. If you are in the drama club at school, you're likely to get an acting role.
This is because you have a natural talent and a unique approach that directors and producers want. You could, therefore, go far in acting.
Nonetheless, if this has been your dream come true, be ready to handle negative criticism as you continue to look for more acting roles.
You can check out several child actors to get inspiration on your acting path.
44. Voiceover Specialist
Expected Pay:$10 to $500 an hour
Do you have a fantastic? Try being a voiceover specialist.
Voiceover jobs are plenty online, even for large projects like audio novels, TV shows, and even small commercials and adverts.
As a vast industry and a kid, getting an agent or manager helps you get paid. Your parent or someone familiar with the industry shouldn't charge to represent you.
However, a professional agent can charge to create a professional portfolio that's likely to earn you more clients. You'll pay them an agreed amount after they get you paid work.
Most importantly, your parents need to thoroughly go through the contracts and sign them before you start work. Plus, they should accompany you to the gigs and when meeting the agent.
45. Farmworker
Expected Pay:Weekly rate of $633 for various tasks
If you're 13 years old and live in the countryside, you're likely to have experience with farm jobs. Therefore, you can earn during the weekends and holidays by feeding the chicken and pigs, mucking out, and milking the cows and goats.
All you need is to ask the farmers for any help or even your parents for referrals. Most of them take health and safety regulations seriously, so you're likely not going to work and operate heavy machinery.
But, there's always the need for help on big farms.
46. Mascot
Expected Pay:$10-$15 an hour
At 13 years, you most likely enjoy making people happy and don't mind making a fool of yourself.
A teen mascot can be an appropriate job opportunity to get into. You'll need to dress up in a costume for the specific role.
You can help cheer a sports team or even attract customers by standing on the sidewalk for a particular business.
This can be a great way to live your dream cartoon character in reality.
47. Lawn Mower Jobs for 13 Year Olds
Expected Pay:$10 – $15 hourly pay by the yard
Even though most homeowners take pride in a well-manicured lawn, lawn mowing can be challenging for them to do.
Therefore, a 13 year old can offer to do this service at a cost. Luckily, modern technology has easy-to-operate lawnmowers that wouldn't be difficult for a 13 year old child.
Mowing lawns is a well-paying job that involves keeping the grass short and neat and ensuring the decorative plants look good. This helps the outside of a home look beautiful and inviting.
Most likely, if you're familiar with gardening you can offer mowing services. This can be an added advantage as you are familiar with weeds and what to do to keep plants healthy.
This is a perfect job for 13 year olds since most people have gardens but can't maintain them due to lack of time.
48. Homework Assistance
Expected Pay:$5 – $10 per hour
As a homework helper, you may help children in your community with their studies and get compensated for it.
You can assist with Math, English, Science, or any other subject you're good at.
49. Hand Out Flyers & Newspaper Delivery
Expected Pay:$5 – $10 per hour
If you have a bike or scooter, this can be a great way to earn some extra cash as a 13 year old.
Just talk to your local businesses and see if they need someone to hand out their flyers or deliver newspapers.
Check Out: 24 Hour Stores Near You To Get Hired
How to Make Money as a 13 Year Old Without a Job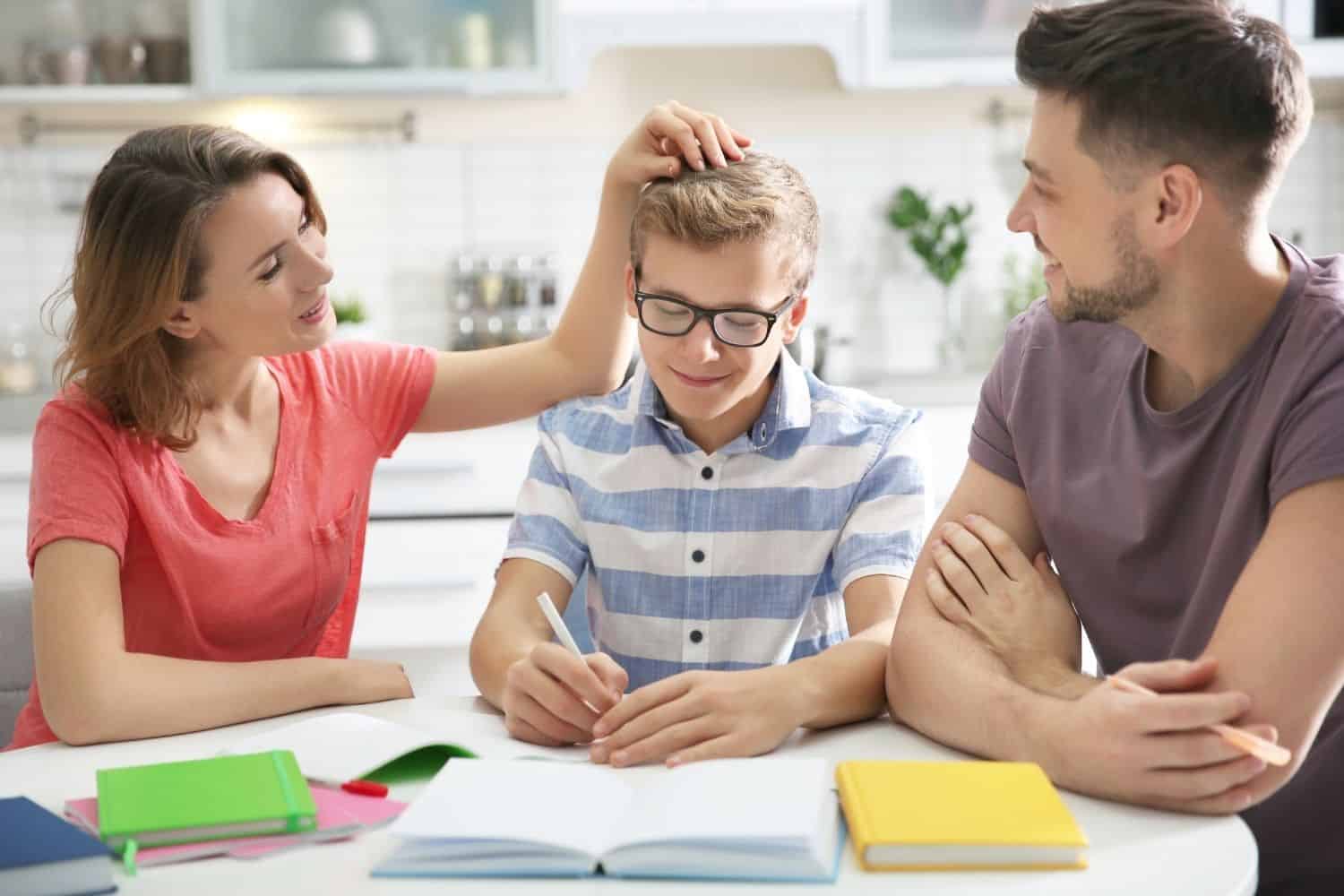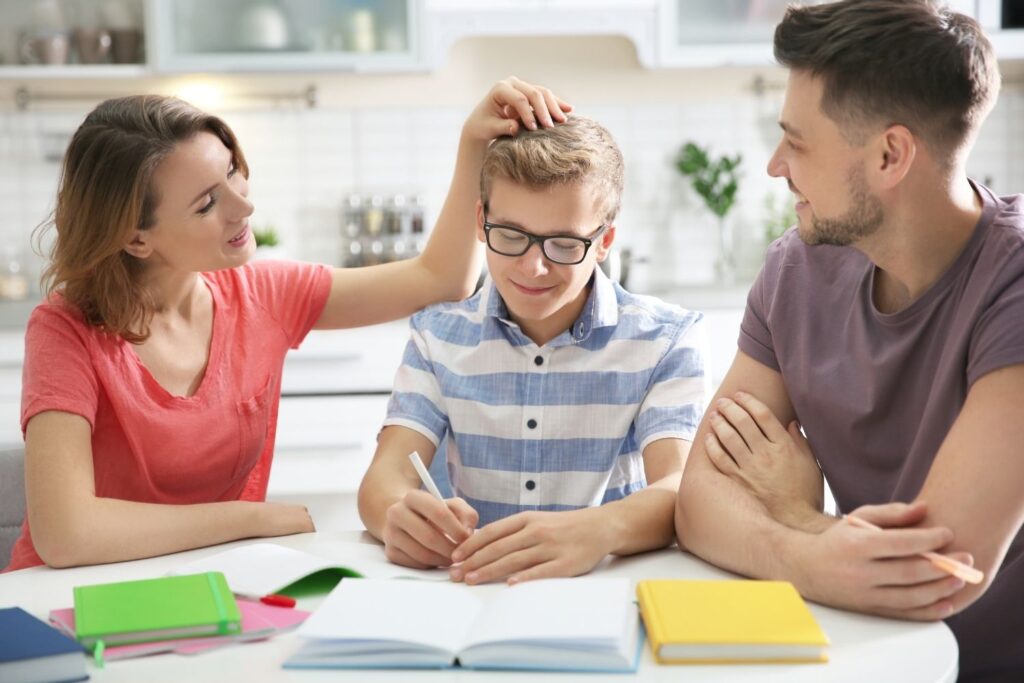 Looking for more ideas to make money as a 13 year old without having to do a job, keep reading.
50. Family Business
Working for a business owned entirely by your parents is another way to make money on the side.
However, make sure that the company does not fall into any of these categories, such as mining, manufacturing, or any other hazardous occupations.
51. Run Errands
This is a great way to earn some extra money while helping out those in your community who may not be able to do everything themselves. Why not try running errands for people in your community?
You can offer to help with grocery shopping, walking pets, doing laundry, or anything else that someone might need assistance with.
Related Read: Tips to Make Money as a High School Student
Also Check Out: Jobs Hiring 15 year olds With No Experience
FAQs
1. How Long Can A 13 Year Old Work?
How long a 13 year old can work depends on if you are at school or on holiday. During school time, you should perform a maximum of 12 hours per week which equals 2 hours at most on school days and Sundays. However, you can work for 5 hours on Saturdays.
2. What's The Average Pay for a 13 Year Old?
The average pay for a 13-yr-old depends on the chore they are doing. Expect to earn between $5 and $15 per hour, depending on the task and how much time it needs.
3. Why Should A 13 Year Old Work?
Working at the age of 13 helps improve the sensitivity to self, create responsibility, handle and understand personal finance, and shape their dream job and career.
Parting Shot
Though there are many jobs for a 13 year old above, you have to choose a suitable one for you in terms of time and passion. At 13 years of age, liking something is more than enough to want to work for it.
Usually, you'll find that online jobs like freelancing and entrepreneur jobs are the highest paying. But, these jobs take quite a long time to get your name known to start earning good money.
Nonetheless, remember, "Nothing will work unless you do -Maya Angelou". Working young as a teenager is a sure way to a better life ahead.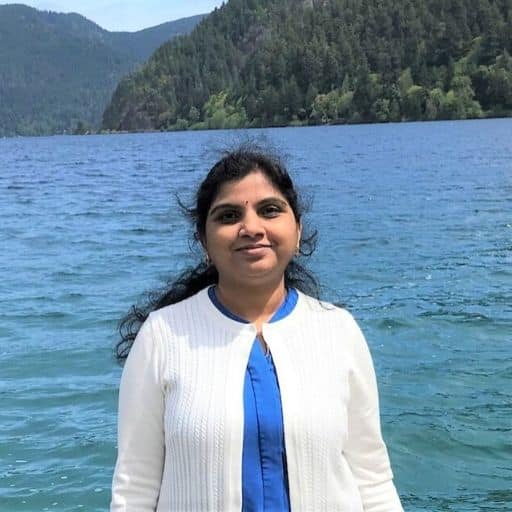 Howdy Folks, thanks for stopping by my blog.
I'm Swati, a proud mom, dedicated side hustler, full-time blogger, and a recognized millennial work-at-home expert. My expertise has been featured on esteemed platforms such as Forbes, CEO Blog Nation, Referral Rock, Vital Dollar, Databox blog, and many more. I have embarked on this incredible journey to share my firsthand experiences in the world of online income generation and to assist all of you in earning money from the comfort of your homes.
Join me in my mission to revolutionize the way we make money and achieve financial freedom. Trust me, it's not as challenging as it may seem!
Together, let's explore the boundless opportunities and pave our paths towards a prosperous future.