Want to know, 'How much do YouTubers make?' I know you're intrigued to know this stuff right now.
But, many people out there are unaware that YouTube Channel creation can be a real money-spinner. Even most of those who are aware have no inkling of how exactly the money is made from the platform.
In this post, we'd be looking at the hard figures — how much money YouTubers make by creating videos and uploading them to YouTube.
How Much Does YouTube Pay?
However, YouTube pays only a share of what it earns through monetized ads on your video, this percentage is referred to as the YouTube revenue sharing policy and is displayed within your AdSense account associated with your YouTube account.
Google pays 55% of the revenue that it receives from advertisers to its publishers, so for every $100 an advertiser pays, Google pays $55 to the publisher (YouTuber).
How Much Do YouTubers Make?
Use the below YouTube Money Calculator to get a fairly accurate estimate of how much money YouTubers make based on the number of daily video views (assuming a 25% ad engagement rate).
YouTube Money Calculator
How Much Do YouTubers Make Per View?
While there are no official figures from Google as to how much they pay visitors per view, experts have severally run various analyses to get near-accurate estimations.
YouTubers typically make between $0.003 and $0.005 per view, with the average being $0.004 per view.
Note, however, that "ad views" does not mean "video views". Only 15 to 25 percent of video viewers bother to view or engage with ads.
This means viewers have to fully watch the ad, rather than skipping it, to count as a "view." It typically takes 4 to 6 video views for one ad view to happen. This amounts to about $20 per 1000 ad views.
How Much Do YouTubers Make Per 1000 Views?
A YouTuber typically makes about $20 per 1000 ad views, meaning $3 to $5 per 1,000 views. Forbes also reports that YouTubers can earn about $5 per 1,000 views.
To find out, how much YouTubers make per 1000 views, you need to understand YouTube's CPM model.
Cost per mile, in short CPM, is the price the advertiser pays for every 1000 ad impressions. And, here are the most popular types of In-stream ads.
Skippable In-stream ads: Skippable in-stream ads (ads at the start of a video that a viewer can skip after five seconds).

Non-Skippable In-stream ads:

Non-skippable in-stream ads are 15 seconds (or shorter) and play before, during, or after other videos.
Now, let's consider two scenarios:
Scenario 1: Skippable Ads
You get paid only if a viewer watches the whole ad (or at least 30 seconds if it's longer) without skipping.
On average, only 15% of viewers watch the requisite 30 seconds of an unskippable in-stream video ad to count as "paid views". As mentioned previously, you'll get paid about $20 per 1000 ad views.
Factoring all this into estimation, the YouTuber could have made (15% of 1k) x $20 ≅ $3 per 1000 views.
Now, here's quick math for the income you can generate with higher retention and engagement rates – 25% and 50%.
| | | |
| --- | --- | --- |
| Youtube Calculator | 25% | 50% |
| No. Of Video Views | 1K | 1K |
| Average CPM ($10) | $10 | $10 |
| Money Earned | 0.25*20= $5 | 0.50*20 = $10 |
Note: The above math is for two channels in the same niche with an average CPM of $10.
Here's an example of a YouTube sensation!
"Psy's-Gangnam Style" became the first YouTube video to reach one billion views and has been the most viewed video on YouTube since November 2012. As of date, this video has over 4.4 billion views.
It even surpassed the music video for "Baby" by Justin Bieber.
Besides, these astounding stats what's more interesting about this video is the money it generated through advertising.
Let's calculate the money it might have bagged with in-stream ads and over 4.4 billion views.
Considering about 25% of the total video views as a "paid views", the video creator would have made ($20 x 0.25 x 4.4B)/1000 = $2M USD.
Note: This excludes the amount the channel receives through advertising formats (like overlay ads) and also other monetization methods.
Scenario II: Unskippable Ads
For this, let's consider channels in two different niches and estimate their earnings based on CPM rates:
| | | |
| --- | --- | --- |
| Youtube Calculator | Gaming Niche | Finance Niche |
| No. Of Video Views | 100K | 100K |
| Average CPM Per 1000 Views | $10 | $40 |
| Money Earned | 10*100= $1,000 | 40*100 = $4,000 |
| (-) Google Share (45%) | $450 | $1,800 |
| YouTube Payout | $550 | $2,700 |
Remember, Google takes its share of 45%, leaving you with 55%.
Observation: From the above example, you can see how you can make $1 per 182 views (for low CPC ads) or $1 per 37 views (for high CPC ads).
Inference: The ad quality depends on your niche. Youtubers producing videos targeting high CPC keywords make a lot of money in comparison to the others.
List of Highly Profitable Niches:
Finance & Wealth

Make Money Online

Internet Marketing

Technology

Health

Beauty

Travel

Food

Lifestyle

DIY & Crafts
How Much Do YouTubers Make Per Subscriber?
Subscriber count, in reality, isn't a reliable metric for estimating the income from a channel's YouTube videos, as YouTube does not pay based on the number of subscribers to your channel.
In addition, the rate at which subscribers engage with videos varies from channel to channel.
One channel can have only less than 10 percent of its subscribers watching each of its videos and engaging with the ads in it, while another channel can have a 40 percent or higher subscriber engagement rate.
Nonetheless, subscriber count is still a prominent metric for every YouTuber because the more subscribers you have, the more views your videos will likely attract and the more money you can ultimately make.
Note, however, that you need at least 1,000 subscribers on your YouTube channel to be eligible for monetization with Google Adsense video and banner ads.
How Much Does a Typical YouTuber Make a Year?
Typically, YouTubers with 1 million daily video views and an average engagement rate of 25% can make up to $5k per month with ads, which translates to 50k yearly income. However, these earnings can soar into the millions when paired with other monetization streams.
In simple, channels with strong levels of interaction will likely make more money than those with minimal viewer engagement.
How Much Do YouTubers Make (as per Reddit)?
On a Reddit thread about a kid YouTuber who earns an estimated $3.1m per month, one responder was quick to remind the poster that YouTubers with such huge earnings represent a microscopic fraction of YouTubers and that 96.5% of YouTubers earn below the US poverty line.
On another Reddit thread on how much YouTubers should expect to make from ad revenue, the poster stated that he's been making $5,000 monthly.
While most of the responders on that thread were not making anything close to $5,000.
Learn how to start a YouTube Channel as a Kid In 2022
How Much Do YouTubers Make from Sponsors?
According to an article on WebFX that discusses how much brands should expect to pay YouTube influencers, YouTubers typically charge $20 per video per 1000 subscribers.
This means a YouTuber should typically charge $200 per video for 10,000 subscribers, $2,000 per video for 100,000 subscribers, or $20,000 per video for 1 million subscribers.
According to analysts, a YouTuber can charge as much as $50,000 per video depending on the overall reach potential per video.
How Much Did YouTubers Make In 2021?
According to Social Media Today, YouTube generated a staggering $28.2 billion in ad revenue in 2021.
Considering that 55% of YouTube ad revenue goes to creators, it means YouTubers were paid over $15 billion throughout 2021.
That figure is huge, and it can serve as an incentive to lure video creators away from TikTok, which is presently YouTube's biggest competitor.
YouTube Earnings List Chart
According to the YouTube earnings estimator on this page, here are the average earnings to expect from YouTube by the number of daily views.
20,000 daily views = $15 – $25 daily

30,000 daily views = $23 – $38 daily

40,000 daily views = $31 – $52 daily

50,000 daily views = $38 – $64 daily

100,000 daily views = $76 – $127 daily

150,000 daily view = $115 – $192
Note that the estimations above were based on a 25% average engagement rate.
The actual earnings can be higher or lower, depending on each YouTuber's actual engagement rate.
Who is the Richest YouTuber?
According to Forbes, the richest YouTuber as of January 2022 is 23-year-old MrBeast who has a net worth of $54 million in 2021.
On average, MrBeast makes over $8 to $10 million every single month from various sources including sponsorships, YouTube ads, merchandise, etc. And, according to SocialBlade, he makes at least $3M just from ads alone.
Here are the top ten richest YouTubers in the world:
MrBeast: $54 million

Jake Paul: $45 million

Markiplier: $38 million

Rhett and Link: $30 million

Unspeakable: $28.5 million

Nastya: $28 million

Ryan Kaji: $27 million

Dude Perfect: $20 million

Logan Paul: $18 million

Preston Arsement: $16 million
FAQs
1. Do YouTubers Make Money if you skip ads?
In general, YouTubers rely on ads as a primary source of income so skipping ads has a huge impact on their earnings.
As per YouTube monetization rules, you get paid only if a viewer watches the whole (or at least 30 seconds if it's longer) of an unskippable video ad.
Wrap-up
Every single piece of information in this post drives home the point that YouTube can be a lucrative source of income for creative video makers.
YouTubers make money from their videos through various channels, with Google Adsense and sponsorships being the most widely adopted options.
Aside from the number of views and subscribers, the income from YouTube videos varies from YouTuber to YouTuber due to factors such as engagement rate, target audience, and monetization options.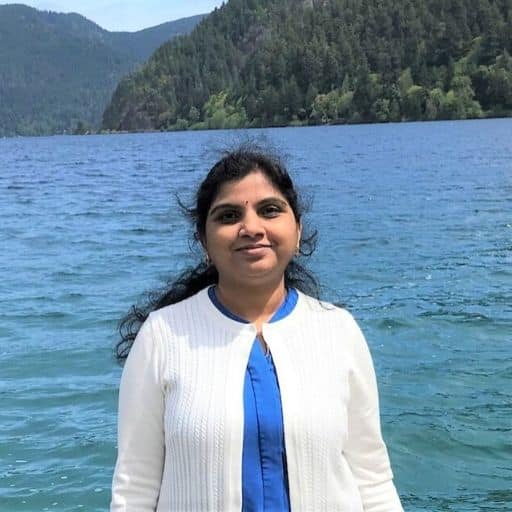 Howdy Folks, thanks for stopping by my blog.
I'm Swati, a proud mom, dedicated side hustler, full-time blogger, and a recognized millennial work-at-home expert. My expertise has been featured on esteemed platforms such as Forbes, CEO Blog Nation, Referral Rock, Vital Dollar, Databox blog, and many more. I have embarked on this incredible journey to share my firsthand experiences in the world of online income generation and to assist all of you in earning money from the comfort of your homes.
Join me in my mission to revolutionize the way we make money and achieve financial freedom. Trust me, it's not as challenging as it may seem!
Together, let's explore the boundless opportunities and pave our paths towards a prosperous future.