Want to know, 'How Much Money Do YouTubers Make?'
I know you're intrigued to know this stuff right now. But, how to do they really money on YouTube?
In this post, I've covered, '7 best ways to earn money on Youtube'? Go ahead and read, if you haven't!
Now, let's get started with today's topic…
Though this YouTube Calculator might help you get an estimate of Youtube earnings, we'll discuss it here in details.
The money made on YouTube has more to do with what the advertiser pays, how many views the channel gets and lot more other factors. And, least dependent on 'how many subscribers you have?' Yes, there's a lot to it, behind the scenes! Basically, the amount of $$$ that YouTubers make is majorly based on the placement of ads, and the average engagement.
[clickToTweet tweet="." quote=" YouTube pays only a share of what it earns through monetized ads on your video." theme="style1″]
Each AdSense publisher receives a percentage of the revenue recognized by Google in connection with the display of ads on their videos. This percentage is referred to as the revenue share and is displayed within your AdSense account associated to your YouTube account.
Google pays 68% of the revenue that it receives from advertisers to its publishers
Another interesting factor, you definitely need to know about is 'YouTube Pay Per View', which we've discussed in our earlier post. Once you're done with it, we can now start the math!
CPM for In-stream/ Video ads: $2-$5/1000 views (maximum for Pre-roll ads)
CPC for Display ads/Banner ads: usually $0.10 – $0.30 per view, but averages out at $0.18 per view.
How Much Do YouTubers Make per 1000 views?
Let's calculate it based on two scenarios
One based on keywords
Other based on monetized video ads
KEYWORDS
Are You Aware that, of the different YouTube Advertising Formats, overlay and display ads are keyword oriented!
Targeting high CPC keywords would fetch more profit. Let's consider this example:
| Youtube Money Calculation | Product Review Videos | Financial Consulting Videos |
| --- | --- | --- |
| No. Of Views | 100000 | 10000 |
| CPC | 1.25$ | 15.5$ |
| CTR | 1% | 1% |
| No. of Monetized Ads | 1% of 100000 = 1000 | 1% of 10000 = 100 |
| Monetized Dollars | 1.25 x 1000 =1,250$ | 15.5 x 100 = 1550$ |
| Deduct Google share | (-) 45% of 1250 = 562.5$ | (-) 45% of 1550 = 697.5$ |
| Final YouTube Payout | 687.5 $ | 852.5 $ |
Note: The above CPC and CTR values are approx and have been adopted for the sake of explanation. Monetized Ads are the ads clicked by visitors.
Here is a list of few High CPC keywords to get an idea.
Inference: From the above example, you can see how you might make $1 per 145 views (for low CPC keywords) or $1 per 12 views (for high CPC keywords). For the same number of views, a video about the latest HD cameras might make less when compared to a financial advisory (like loans, mortgage etc) video.
Targeting the right high CPC keywords will ramp up your YouTube money and make a lot of difference.
Hot Tip: Concentrate on producing videos with high CPC, for higher returns.
MONETIZED VIDEO ADS
Assuming pre-roll advertisements: Around 15% of viewers on average should watch the requisite 30 seconds of a video ad to count for payment – "paid views" without skipping the ad. Based on this assumption a YouTube partner would have earned 1.5 X $18 X 68% ≅ $18.4 per 1000 views.
Remember, Google takes its share of 32%, leaving you with $18.4 per 1000 views.
Note: Paid views/Monetized views are the ones which YouTube charges advertisers when a viewer watches 30 seconds or more of the ad.
Now, imagine the amount of money you can generate if your video goes viral with millions of views.
Also Read: 6 Proven Free Ways to Increase YouTube Views
Here's one such YouTube sensation!
"Psy's-Gangnam Style" became the first YouTube video to reach one billion views and has been the most viewed video on YouTube since
November 2012, with over 2,651,782,170 views (approx 2.7 billion views) by the end of September 2016.
It even surpassed the music video for "Baby" by Justin Bieber. Besides, these astounding stats what's more interesting about this video is the money the video generated through advertising!
Let's calculate the money it might have bagged with true view in-stream ads and over 2.6 billion views.
Considering only 50% of views as a "paid views" as in the above case, the video creator would have made ($18 x 2,651,782,170)/1000 = $4,773,270 (approx 5 Million USD).
On the worst case, even if he had received just 10% of paid views, it would have been 3 Million USD for just a single video.
Note: This excludes the amount the channel receives through advertising formats (like overlay ads and in-display ads) and also other monetization methods.
Youtubers Salary: Here's a List of Top 10 Richest YouTubers for 2018
#10 Lilly singh (iisuperwomanii) – $10.5M
#9 Smosh – $11M
#8 Ryan Toysreview – $11M
#7 JakePaull – $11.5M
#6 Felix Kjelberg (pewdiepie) – $12M
#5 Mark Fischbach (markiplier) – $12.5M
#4 Logan Paul – $12.5M
#3 Dude Perfect – $14M
#2 Evan Fong (vanossgaming) – $15.5m
#1 Daniel Middleton (dantdm) -16.5M
When Do You Start Making Money On YouTube?
Of course, you can't make money until you get a decent number of views and build a following.
As discussed above, you'll need at least 1,000 views to make $18
To make $1000 a month, you need a minimum of 55k views (@ 1 video per week). Once you're able to build a base of 100,000 subscribers with millions of views, you'll be recognized as an influential YouTubers in your niche and your earnings are effortlessly multi-folded. There is no wonder, you'll then be able to make a 6-figure income in no time. And, to your surprise, you'll make those $1000 in just a snap, with just 1 product placement or sponsorship or even simple endorsements.
Initially, make efforts, maintain the consistency and create more videos, you'll reach your financial goals lot faster.
Yes, Its gonna get harder before it gets easier.
But it will definitely get better, you just gotta make it through the hard stuff first.
Pewdiepie, who grosses $12M yearly, started off as a complete novice shooting videos while playing video games. Ryan toy review, an at-home family run YouTube Channel, hosted by a 7-yr old kid makes 11M 😯 You might be surprised to know that he makes this money simply, unboxing latest kids' toys.
You don't need a great plan, an extraordinary idea or a huge set up to run a Succesful YouTube Channel.
Keep in mind, videos containing copyrighted content do not earn revenue for the video creator, and some topics may not attract advertisers. Usually more than half of the eligible videos have a pre-roll advertisement, due to uninterested advertisers.
This doesn't prevent YouTubers from making money. Many YouTubers stars make a solid income advertising merchandise, products, and brands to their fanbase. Amazon Product reviews can also be a great source of affiliate income. Sources are unlimited, as a YouTuber, you just have to tap into the right source, make quality videos and grow your fanbase.
If you find this article helpful, don't forget to comment. From the above, I hope you can now compute your YouTube money. Do let me know if you find any discrepancies.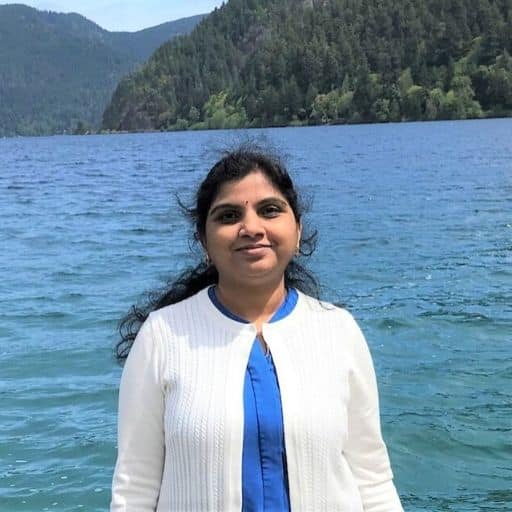 Hey Folks, thanks for stopping by my blog!
I'm Swati. I'm a mom, side hustler, full-time blogger and a millennial work-at-home expert featured on Forbes, CEO Blog Nation, Referral Rock, Vital Dollar, and Databox blog. I embarked on this impeccable journey to expose my online monetary experiences and help you all earn money from home. Come join my make money revolution and attain financial freedom – it's not as hard as you think!