Looking to create a kids' YouTube channel? Starting a YouTube channel for kids takes time and planning, and regulations you should follow.
In this post, you'll learn how to create a Youtube Channel for a child under 13 and between 13-17 years of age as a parent. Let's begin without any further ado!
Tube Mastery and Monetization 3.0
Want to make money on YouTube without showing your face? Matt Par has you covered!
Matt runs 12+ different profitable YouTube Channels and makes a 7-figure income from them!!
What I like about his training is that he teaches how to start, grow, and monetize a hyper-profitable YouTube channel from complete scratch.
Plus, reveals the EXACT strategies and growth hacks that led him to 500,000 subscribers in just one year.
What's Inside:
10 Modules of Pure Value
List of 100+ Profitable Niches + Example Channels
List of 239+ Example Of Faceless Channels
Fill-In-The-Blank Video Script Templates
Tube Channel Case Studies, Private FB Community, Checklists, Live Q&A, plus a lot more!
Interested in mastering YouTube and making a full-time income?
How to Make a Kid-Safe YouTube Channel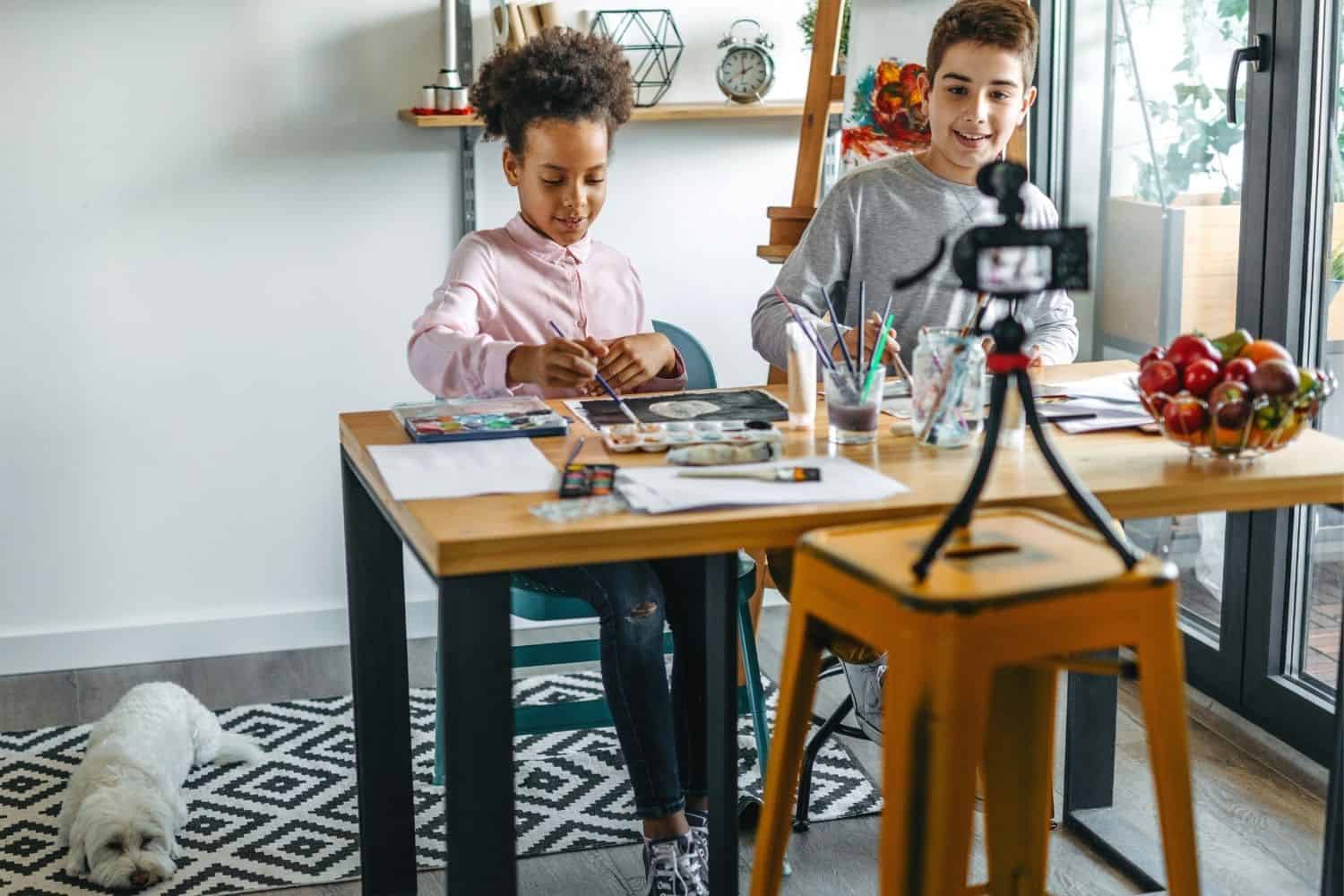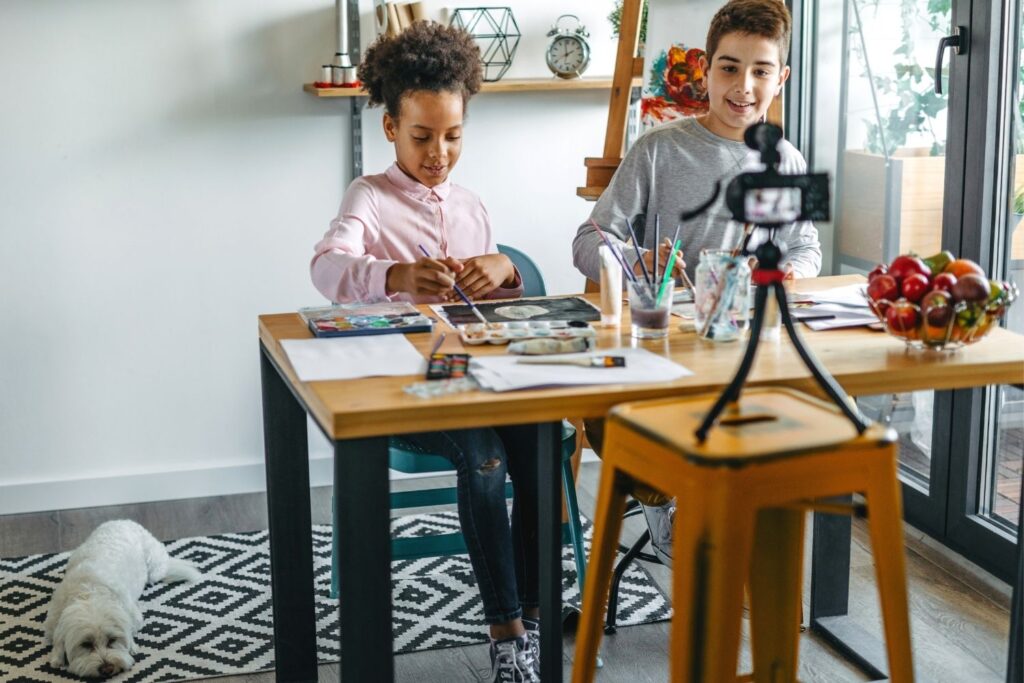 The first and foremost step in the creation process is to know 'how to make a kid-safe Youtube Channel'.
For this, you need to imbibe the rules and regulations set by YouTube. This will help you in ensuring the safety of your child while they are online.
Some of the key points that you need to keep in mind while creating a kid-safe Youtube Channel are:
1. Understanding YouTube's Regulations for Kids
As per Youtube's age requirement policy, children under thirteen are not eligible to create their own YouTube accounts. Kids aging between thirteen and seventeen can open channels only under parental supervision. However, these age requirements differ from one country to another.
Also, there are certain content restrictions in place for channels aimed at children. For example, you cannot show any alcohol, drugs, tobacco, or profanity in your videos.
So, to avoid account termination, we strongly suggest you go through the following Google's content rules for YouTube with your underage YouTuber.
2. Follow Rules for Google Account Creation
Now, let's look into the Google account creation rules for YouTube.
Children over the age of thirteen may establish their own Google account under parental control and supervision.
For younger kids (<13), parents can assist with the setup and maintenance of a Google Account using Family Link. They may begin to operate their own accounts after they reach their country's minimum age.
3. Add Supervision to an Existing Google account
While you want to encourage your kid's creativity and hunger for learning, you may also want to censor what they watch.
If you created a Google Account for your child using Family Link, add supervision to an existing account for a child under 13 (or the applicable age in your country outside the European Union).
To do so, you can use the Family Link app to manage your child's activity settings, including their YouTube History settings.
4. FTC's Guidance On COPPA
Also as a YouTube creator, you are now required to set future and existing videos as made for kids or not.
What is "made for kids" content?
Quoted from Youtube:
If your video features actors, characters, activities, games, songs, stories, or other subject matter that reflect an intent to target children, it's likely made for kids. According to the FTC's guidance on COPPA, a video is child-directed (which we call "made for kids") if:
Children are the primary audience based on the factors described below.

Children are not the primary audience, but the video is still directed to children based on the factors below.
How to Start a YouTube Channel for Kids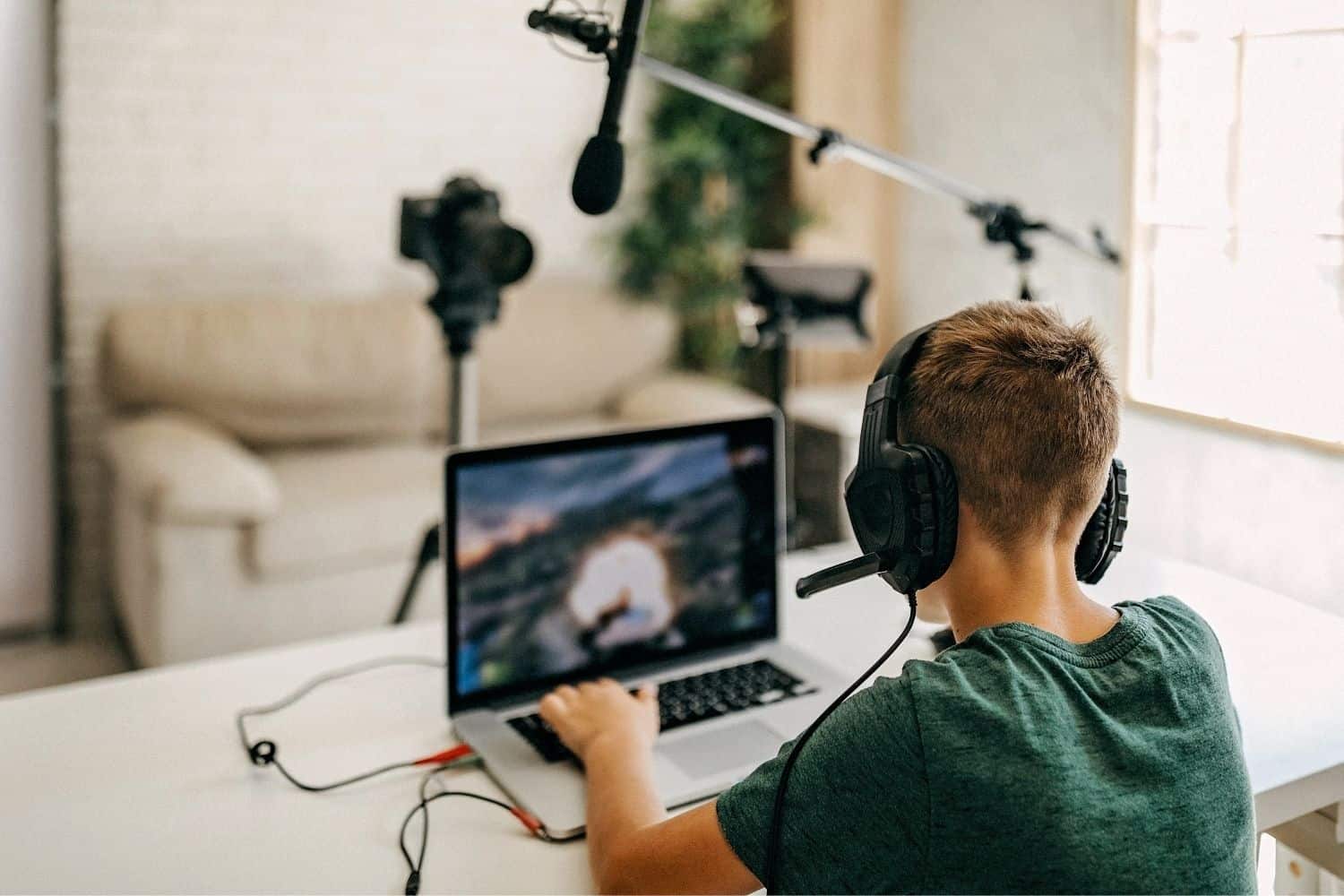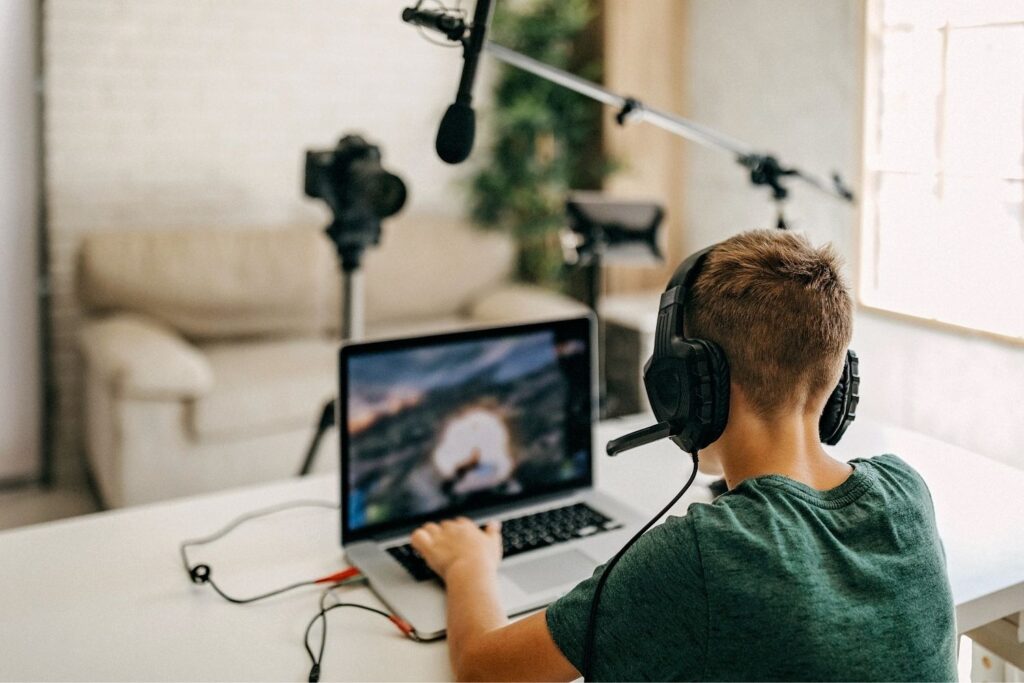 Once you familiarize yourself with all the laws: YouTube's Terms of Service, Community Guidelines, Child Safety policies, and FTC guidelines, you can start creating a Kid-Safe YouTube Channel.
Now, let's get to the topic. Make a note of all of the child safety precautions you might come across in the following step-by-step tutorial.
1. Set Up Kids YouTube Channel
To do so, use the above Google Account to sign in to YouTube and create a kid's channel.
Choose a name and picture for the channel; don't use the child's face or name to keep them safe.
After creating the channel, you can customize its settings before you begin uploading your content.
You can create and manage the content as the parent while maintaining watch on your kid's activities through parental controls.
2. Choose a Viable Niche
The next step is to choose the niche for your kid's YouTube wisely.
For the best outcome, try to consider topics that are popular among kids these days, as well as the ones your kid is passionate about. This will help the kid's YouTube channel grow faster and become more successful.
Gaming, toy reviews, kid challenges, and dance videos are just a few of the most popular niches you could think of. However, to determine whether or not your content is made for kids, check out this Help Center article to adhere to Google's FTC guidelines.
Once you arrive at a certain topic, decide upon the format of your videos like creating slideshows, shooting proper videos – or something else.
3. Invest in Video Production Tools
The YouTube video creation equipment you get depends on the channel's information.
You will need a good camera, microphones, and video-editing tools like Filmora. Your camera is going to be one of your most important pieces of equipment.
It doesn't have to be the most expensive one out there, but it should be good enough to produce high-quality video. However, you can start filming with your smartphone if the video quality is great.
4. Start Uploading Videos
Once you have all of your equipment, you need to start looking at what you are going to film? And, how often are you going to release new videos? These are all important questions that you need to answer before you start filming.
Make a plan and draft a document detailing what you want to offer on your YouTube channel, who your target audience will be, and how often you'll upload videos.
To help you comply with the FTC guidelines, you can follow one of these two methods. You can set your audience:
Go to the main profile and click on "Customize channel" to open YouTube Studio; you'll see the settings tab.

At the channel level, s

et the whole channel as "Made for Kids" by going to "Advanced Settings",

which will set all of your future and existing content as made for kids or not.

Or, at the video level. If you choose this option, you'll need to set each existing and future video as made for kids or not.
Videos that you set as "made for kids" are more likely to be recommended alongside other kids' videos.
If you fail to set your audience accurately, you may face compliance issues with the FTC or other authorities, and Google may take action on your YouTube account.
Learn more about the FTC's enforcement of COPPA.
And, when it comes to uploading videos to your Kid's YouTube channel, follow these steps:
Write down an SEO-optimized video title, description, and tags.

Ensure the videos are safe to post. YouTube uses machine learning to identify videos that are clearly directed to young audiences.

YouTube can catch content violations and may override your audience setting choice in cases of error or abuse; so be cautious.
5. Kids' Privacy OnYouTube
To comply with the Children's Online Privacy Protection Act (COPPA) and other laws, certain features may be restricted or turned off for content that's set as made for kids.
At the video level, these features include:
Autoplay on home

Cards or end screens

Video watermarks

Channel memberships

Comments

Donate button

Likes and dislikes on YouTube Music

Live chat or live chat donations

Merchandise and ticketing

Notifications

Personalized advertising

Playback in the Miniplayer

Super Chat or Super Stickers

Save to playlist and Save to Watch Later
At the channel level, these features include:
Channel memberships

Notifications

Posts

Stories
6. Set the YouTube Rules for Your Kid
Finally, set rules for your YouTuber kid; laying ground rules by limiting the kinds of content shared and how much time they spend recording videos.
Also, remember to restrict your child's online activity to develop healthy digital habits.
Learn about tools to customize your kids' experience in the YouTube Kids app, from choosing what content they can watch, to limiting screen time, to blocking videos.
You can also set rules to alert you of suspicious rulers and instruct them not to change settings in your absence.
7. Recording the Videos
Be as genuine as possible; viewers can often spot a fake from miles away. Viewers love people who aren't afraid to be and show themselves, flaws and all.
You have a better chance of getting a large fanbase if you remain genuine and share relatable content. Ensure you don't seem unnatural in your YouTube videos, or like you're reading from a script.
Channel Ideas for Kids
Keeping a steady flow of ideas on your kid's YouTube channel can be tough, and that's understandable. Below are ten ideas for inspiration:
Fun games

Kids baking

Toy reviews

Toy unboxing

Kids challenges

Magic tricks

Karaoke

Rhymes

Kid's reaction

Pranking mom and dad
Here is the ultimate 2022 guide on how to begin your own YouTube channel that's perfect for beginners.
Also Read:
YouTube Channel for Minors: FAQs
1. Can I create a YouTube Channel for my child?
Yes, you can create a YouTube channel for your child. However, you must comply with YouTube's age requirement, Children's Online Privacy Protection Act (COPPA), and other applicable laws like child safety policies and content policies for kids before creating a YouTube channel for your child.
2. Can a 9, 10, 11, and 12-year-old have a YouTube Channel?
Yes, children under the age of 13, are allowed to have a YouTube channel under parental supervision. Parents can assist with the setup and maintenance of their Google Accounts using Family Link. They may begin to operate their own accounts after they reach their country's minimum age.
3. What equipment do you need to start a YouTube channel for kids?
To start a YouTube channel for kids, you'll need a good camera or a smartphone that can capture high-quality videos. Other equipment pieces include a good laptop for uploading and editing your videos, a good microphone, and video editing software.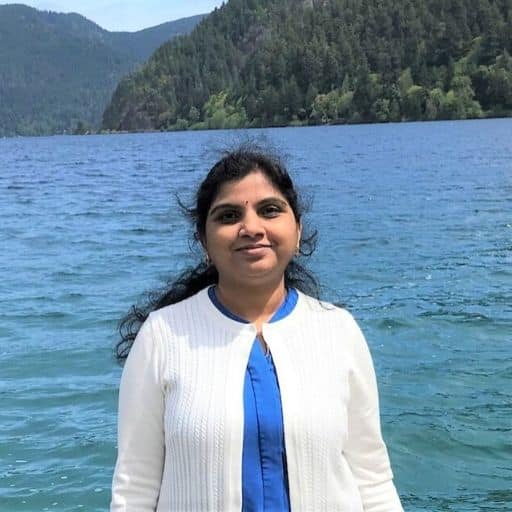 Howdy Folks, thanks for stopping by my blog.
I'm Swati, a proud mom, dedicated side hustler, full-time blogger, and a recognized millennial work-at-home expert. My expertise has been featured on esteemed platforms such as Forbes, CEO Blog Nation, Referral Rock, Vital Dollar, Databox blog, and many more. I have embarked on this incredible journey to share my firsthand experiences in the world of online income generation and to assist all of you in earning money from the comfort of your homes.
Join me in my mission to revolutionize the way we make money and achieve financial freedom. Trust me, it's not as challenging as it may seem!
Together, let's explore the boundless opportunities and pave our paths towards a prosperous future.