What if I told you that you can get paid to draw online from wherever you are in the world. Well, you might be a great artist but it's when it comes to marketing your work, problems begin!
Don't worry though, the internet has opened doors for people to sell skills, hobbies, and talents. In this post, I have put together everything you need to know about how to sell your drawings online for money.
We shall look at the platform where drawing sells, but first a tip: To be successful online you should work towards being unique, share your expertise, make your own name, and work through legit channels.
How Much Money Can You Get Paid To Draw?
As a freelance artist, depending on the type of project, your drawing can fetch you between $5 to $10 per square inch of canvas. Unique, original, and expert pieces can earn up to six figures when selling to rich and corporate clientele.
However, as a full-time artist working for a reputed company, the average annual pay for an Artist in the United States is $44,898 a year. This is the equivalent of $3,742/month or $22 an hour as per ZipRecruiter.
Check out the skills needed to excel as an artist and get paid huge!
Where Can I Get Paid to Draw Online?
Creativity sells and there is room for new faces to make an impact with their skills.
As such, if you are into drawing cartoons, writing, or just taking photographs there is always someone out there ready to purchase your work.
The trick here is to not sell yourself short or get ripped when selling your drawings. To get paid enough for your talent, here are the websites to market your work.
Founded in 1968 with a mission of sharing knowledge, in a bid to help enhance strong community bonds.
Pomegranate strictly publishes images and concepts that enrich the human spirit of creativity and connection. They also handle editing, design, and distribution of publications.
What do they produce? Pomegranate produces calendars, books, puzzles, stationery, and games, all of which complement nature, art, science, history, and popular culture. The company enjoys working with artists, writers, and museums.
If you have a drawing or literature idea, send it in by clicking here.
Also Read: How to Get Paid to Color
This award-winning company works with independent artists to create quality products pegged on visual imagery. This is an eco-friendly company that only recycled paper to print. However, the company only prints in America and sell to the local audience.
They offer a variety of items including boxed notes, greeting cards, vinyl stickers, and canvas printings. Become an Artist to Watch today
Learn How You Can Sell Your Hand-drawn Vinyl Stickers Online
Get Paid to Draw and Take Picture
Photographs are very important in our lifetime, after all, a picture is worth a thousand words.
Images captured at the moment count as a visual reminder of the highlights of that day. And the best part is that you can sell drawings online for money or take pictures and get paid as well. Well, now you know.
So, if you are a photographer or an artist with unique drawings or pictures sitting untouched on your hard drive, it's time to make money.
Start by asking yourself how your work can be used in real-life applications. With that in mind, here are some greeting card companies that buy work from artists like you.
Recycled Paper Greetings is a greeting card company based in Chicago. They boast of being not only one of the first greeting companies to print their products on recycled paper but for also putting artists' names on cards. The company produces cards for special occasions including anniversaries and birthdays.
And luckily for you, they are always in search of great drawings and sketches. Moreso, the sites allow you to submit 10 art pieces and photos at a go!
Palm Press uses a collection of exceptional photographs to create their unique and beautiful greeting cards, with photographic images on the front.
Year in and year out, the company reviews hundreds if not thousands of images taken by freelance photographers from all over the world.
For submission, provide a link to your website or send (via mail) up to 10 images to @palmpressinc.com.
One of their important guidelines is to ensure that the total size of the total attachments is 3Mb or less in size. The company also allows you to drop in your work physically. If your images are selected you will be contacted.
Planet Zoo focuses on mainly wildlife and animal photos. So, if you are a creative who is enthusiastic about wildlife and loves to draw or take pictures of animals, you can join the Planet Zoo team. You submit your pieces via email, and if your work is picked, a company representative reaches out.
Fotofolio is a leading publisher of photographic postcards, fine arts, notecards, t-shirts, and posters. Since photography is a universal language, Fotofolio accepts photographic submissions from all over, from street corners and the subway to prisons and schools.
They also work with museums to reproduce work from their collections. Simply put, Forofolio has an unending demand for partnering with artists and photographers. If you like taking vintage black and white pictures, this is the company to sell to.
Send your Image Collection to Fotofolio to get paid today.
Get Paid to Draw Portraits and Sketches
Wondering, How to Make Money Drawing Sketches? If you are someone who is always drawing either on paper, tablet, or any other media, then you are in the right place!
From logos to fonts, no company wants to use the same thing as everybody else. What this means is that webmasters and business owners are always looking for new options including hand-drawn illustrations.
The best part is that typography, which is actually everywhere look around you, is easy to get started- whether you are talented or not. This means that your sketches onto that piece of scrap can be turned into a source of income.
Read on as I take you through companies that pay freelancers for drawing sketches and portraits.
Since 1980, Smart Alex offers a large selection of cards for seasonal events, special occasions, and birthdays filled with fun and humor. They go for something just off the beat. Smart Alex welcomes submissions from artists, photographers, and writers.
To excel here, you need to share the same perspective as the company- be ''funny, edgy, and risqué''. The only requirement is that the subject matter is humorous.
Besides photos, you can also submit quotes, sketches, and drawings. They pay up to $100 for a piece if your submission is accepted.
With headquarters in Colorado, United States, Leanin' Tree openly accepts hard copies of your drawings. You can also choose to email your artwork by converting it to a PDF file.
Most importantly, they offer some of the best rates in the game. When submitting, make sure to include not more than 2 photos on a single PDF page.
Check out their art submission guidelines and deadlines here.
This is an e-commerce greeting card company whose main product line is offering customized paper cards.
CardGnome has a monthly visit growth of over 500% and is best known for its distinctive prints and funny take on holiday humor.
If you love art and drawing, look no further, here you are allowed to send your work and even set up your own shop.
In addition, you are permitted to personalize cards in your own creative way and you get to earn 10% in royalties for every card sold.
Despite the fact that It Takes Two is widely known for writing, submitting any other form of artwork is still acceptable. When forwarding your artwork, make sure that it complements the company's printing patterns.
As such, it's best to have a look at previous work done by their other creatives to get a clear picture of what's needed from you. Be unique with your sketches and painting to strike gold.
Named after its founder Polon & Schwarz, P.S. Greetings is responsible for producing individual cards, seasonal cards, and other card designs that are later sold throughout the United States.
Something very important to know is that they only accept submissions via email. So, if you have the muscle to match P.S. Greetings levels, submit your sketches now!
Get Paid to Draw Tattoos
Are you a tattoo artist with exceptional talent looking to be paid for something you love doing? People are more ready than ever to accept some ink on their bodies. With the high demand, there is a need for talented artists to come up with unique tattoo designs.
Even better, you can work from home and just sell your designs online. How do you make this happen? Let me take you through some platforms that buy sketches of tats.
Here they run a contest where you describe a particular artistic tattoo idea in mind. You and other contestants then proceed to draw and then submit it. If you win, you get a cash prize at 87% net commission.
These contests start at a minimum of $20 and run for about 10-16 days. Some of the competitions can see you win up to $300 bucks. Additionally, the website has a marketplace that allows you to sell designs to the masses.
Yes, you can sell tattoo designs on Instagram.
As you may know, this a very popular social media platform that as of January 2020, had nearly 1 billion monthly active users.
That's a big audience and an even easy market for artists to sell their ideas. With proper hashtags, your artwork can get to be seen by buyers worldwide.
However, over on Instagram, you don't get to sell your artwork directly. You post images with an aim of attracting buyers and if you are a maestro, you will definitely get buyers reaching out to you.
Some might ask… what is Reddit used for? Well here, users discuss and vote on content that has been submitted with other users.
So as a tattoo artist, there is no better place than Reddit, especially if you are looking to target buyers from the US and the UK. You can also post links to your work for your followers to see and buy your art.
Related Resource: Get Paid to Get Tattoos
If you are a freelance tattoo artist looking for online drawing jobs from home to increase your income, try websites such as Freelancer or Upwork. Here, you get to write a bio explaining what you can do and bid on the available jobs.
Additionally, you can upload your best drawing or sketches as samples and have clients reaching out with job offers. Graphic and comic illustrators on the website make $35+ per hour.
Create Your Upwork Profile here
Get Paid to Draw Anime
What if I told you that you could make money by drawing anime? What is needed of you is to go the extra mile and reach potential customers online.
Aim to develop your own unique style of drawing anime characters by researching best-selling artists on sites such as Etsy. For where to sell your designs, here are some pointers:
Christened The Global Humor Brand, Avanti Press is a greeting card company that produces unique and memorable cards for the whole family.
The company doesn't accept just any art and are clear that its aim is to produce vibrant and fun designs that bring a smile to people's face.
So, if you think you are a jester cartoonist, then Avanti Press is where you need to sell your anime drawings.
Owned by Susan Polis Schutz and Stephen Schutz, Blue Mountain Arts sells artistic greeting cards, gift books, calendars, and holiday gifts to over 20,000 retail stores across the US. Their merchandise is also available in countries like Canada, Australia, and the UK.
Blue Mountain Arts mainly focuses on submissions of poems written from personal experiences and pays around $300 to use your poem. That said, they also accept submissions of drawings via email and physical mail too.
American Greetings is one of the largest greeting card producers in the US. The company line of products includes paper greeting cards, wrapping papers, gift ideas, and so much more!
Additionally, brands such as Carlton Cards and Gibson Cards fall under the company's umbrella. So if you're creative and can come up with exceptional illustrations, writings, or comic characters, feel free to submit your creations here.
Gina B Designs an award-winning company that sells wholesale cards, art pieces, and many other artistic creations in their retail shops.
The company is always looking for great talent. Well, if you know how to use color, as one of the main elements of your art, they want to hear from artists just like you.
You can submit multiple artworks to Gina B Designs.
Get Paid to Draw Lines
If you think about it, once a drawing concept forms in your head, all it takes to get started is a single dot or line. As a matter of fact, some of the world's renowned printmakers are line artists. Yes, you can make money drawing lines!
Case in point, Germany's greatest Renaissance artist, Albrecht Dürer, was famous for rendering images using lines. Does that sound like your artistic career path? Sell your art here:
This is an outstanding designer and distributor of greeting cards, decorative stationery, and gift tags.
The company is well known for designing one of the best art pieces in the industry. And, you can become part of the Paper Magic team if you are exceptionally talented.
However, there is a need to have in-depth knowledge about popular cultures and the latest trends to make the cut.
The company accepts submissions, both written and drawn. It is best to contact them before sending in your artwork to get their submission guidelines since they are not posted online.
Shoebox Cards is the nation's leading humor cards producer. Their cards provide a huge range of styles from funny and smart to soft and witty for a variety of relationships. If you are creative with funny ideas, this can be your best bet.
However, they are very clear that they don't accept unsolicited submissions of ideas, artwork, photography, or writing for their greeting cards or gift lines. The best way to get work here is to keep an eye on upcoming contests.
Caspari Online is a respected publisher of designer-printed paper products. Here, they don't accept submissions of photographs as the company does not reproduce photographic images in their products.
But for illustrations, you are welcome to submit. That said, make sure that your attachment is 6Mb and below, and for files above the limit size, include links to the artwork.
For an artist, what better way to express feelings than making a drawing? Gallant Greeting offers quality and value-priced cards with over 1600 daily inventory.
All these orders are made possible from illustrations submitted by both in-house and freelance artists. Even more, is that they pay freelancers for their writing skills.
Get Paid to Doodle
You can doodle about anything and earn a living from it. However, there are certain types of doodles that are in higher demand than others, for example, hipster coffee ware, map icons, and hand-drawn fonts.
Just develop your own unique style and take the doodle art one step further. Here are some platforms where you can potentially get paid drawing doodles.
Check out how this woman built a six-figure business doodling
Among the best places to sell doodles online for money is WetCanvas. This is a free online community for artists where you get to interact and discuss topics regarding creativity. You get to share links to your latest projects and learn about new art techniques.
And in that same forums, you can interact with customers who buy doodles. To sell here, you need to be an art connoisseur since the competition is very high.
Just to be clear, Tiny Prints is affiliated with the popular photography company Shutterfly, but both are different companies with different mandates.
Tiny Prints runs two online brands offering stylish cards, personalized stationery, invitations, and photo books.
They work with freelance photographers and artists to come up with artwork for their products. To become part of this exclusive brand, submit your portfolio for consideration.
Go for fresh digital drawings with high quality since the company works to obtain 100% customer satisfaction.
Up With Paper, started in 1971 and it is one of the leaders in the production of holiday cards. Their art division is always looking for new and talented illustrators, paper engineers, and graphic designers.
What you will enjoy most about this company is that they have thousands of brands under their customer portfolio.
If you'd like to collaborate with them, submit your doodles or inquire about employment and internship on their careers page.
Crown Point is an online store where you can buy boxed greeting cards, Christmas cards, puzzles, and fine art stationery. They offer a big opportunity for creative's to submit their work including acrylic and watercolor-based drawings.
For photographers, submit pictures in JPEG OR PDF files. Your remuneration will depend on the quality of your work.
Founded in 1993, Bayview Press is a paper and printing company that publishes fine arts products based on quality and integrity.
They enjoy partnering widely with artists, friends, and business people to provide them with a broader audience. To get started, you can directly submit your work and let them review it.
Online Drawing Jobs from Home
You might ask… where can I draw for money? Well, the first step is to announce to the world that you're accepting drawing jobs. Then you'd be surprised by how many people are willing to pay for your services.
In order to have an audience, share your services on social media platforms such as Facebook, Instagram, and so on.
There are also so many sites that you can join, describe your drawing style, and can control the payment rates. For this business to pick up though, have a ready portfolio that clients can view. If you have all this taken care of, check out these freelancers' sites.
Fiverr is an Israeli e-commerce marketplace for freelance services. It offers a platform where freelancers can offer services to clients globally. Most services on Fiverr are based on customs jobs for which you get paid based on expertise.
How do you go about it? Add a gig on your profile with a bio featuring your services; be it sketching, doodling, painting, or drawing. Then, if a client wants a cartoonist or an artist, they can reach you directly.
The average basic rate is $5 but the amount can be as much as $10K depending on the project. The company will however charge you a 20% commission fee, but only after the buy accepts and pays for your work.
Etsy is an online marketplace that focuses on everything from vintage items to popular handmade crafts. To start selling here, you have to create your own personal Etsy Shop account, then you can proceed to sell your drawings and other pieces of art directly to buyers.
You have to be very unique with your creations and market vigorously to attract customers to your store. The trick is to work towards a good customer experience and to get great reviews for better traffic and visibility.
Additional Reading: Best Items to Sell on Etsy in 2021
DeviantArt is a community for both average artists and art maestros. The site features over 350 million pieces of art for you to explore and get inspiration. To become a member, create your account and upload images of your best work.
Apart from having a community to guide you through, the platform allows you direct communication with customers for custom work.
Become a Deviant Art member today
Amber Lotus is a carbon-negative publisher of calendars, journals, and coloring books, just to name a few. The company accepts submissions in different file formats depending on the scope of work.
More to that, they are open to receiving written submissions all year round. However, for speedy approval, the best time to submit your work is between April and July.
Get Paid to Draw Cartoons
The modern comic dates back to the 19th century, when artists such as Rudolph Dirks began drawing cartoons for American newspapers, and later, the animated cartoons were born in 1907.
Currently, the internet has given an opening where creatives can actually get paid to draw cartoons online. Be it comic books, animated film reels, or newspaper strips, there is a void to be filled by cartoonists around the world.
For those who are looking to get paid for their funny artworks, then Noble Works is your go-to website. They major in selling funny cards and also act as publishers.
You may just have a product the company is looking for, from cartoons to gag writings. This is an A+ BBB accredited company based in the US.
Use this artists' submission page to get in touch with Noble work.
This is among the companies that offer high rates for cartoons and photographs. However, your artwork should be original and complement recent pop cultures. You can submit your work directly after going through their guidelines for new talent.
It's also worth noting that Great Arrow issues deadlines depending on a given upcoming holiday.
How to Get Paid to Draw: FAQs
1. Can I get paid to draw?
Yes, it is definitely possible to get paid to draw stuff like tattoos, cartoons, animations, or even a custom artwork for a client. For starters, you may begin by uploading your work on sites such as Instagram, Redbubble, and Etsy, where potential buyers congregate.
2. How to get paid to draw?
There are many ways to get paid to draw, start by participating in online drawing contests. You can also set up your own store on platforms such as Etsy and Shopify, or sell your artwork in an open marketplace. Pricing depends on the drawing type, the website you are selling, and the client.
3. Where can I draw for money?
You can get paid to draw on websites like DeviantArt, Reddit, Fiverr, Upwork, and a lot more sites. Here, you can upload samples plus links to your drawings for customers to find and buy your artwork.
On most of these websites, you get to set your own rates, but you can also bid for projects paying a fixed amount.
The Take-Away
Creating art is fun, but more often than not, artists end up underselling their creations.
This is why you should aim to get paid to draw online where you can earn top dollar from the most mundane art. You also enjoy free marketing from the different platforms that feature creative work to both the national and global markets.
To point you in the right direction, pick any of the above platforms to sell your drawings today. Feel encouraged to go with several companies for better sales, provided that you read and understand their art selling and copyright policies.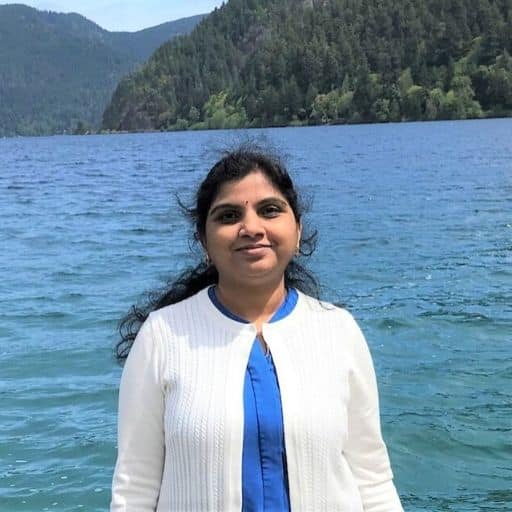 Howdy Folks, thanks for stopping by my blog.
I'm Swati, a proud mom, dedicated side hustler, full-time blogger, and a recognized millennial work-at-home expert. My expertise has been featured on esteemed platforms such as Forbes, CEO Blog Nation, Referral Rock, Vital Dollar, Databox blog, and many more. I have embarked on this incredible journey to share my firsthand experiences in the world of online income generation and to assist all of you in earning money from the comfort of your homes.
Join me in my mission to revolutionize the way we make money and achieve financial freedom. Trust me, it's not as challenging as it may seem!
Together, let's explore the boundless opportunities and pave our paths towards a prosperous future.