Do you enjoy coloring and aren't sure how to put your creativity to good use! But, what if say, you can actually get paid to color!
Just like drawing, coloring is an activity that soothes the mind and can help you stay focused. Meditation gurus even recommend coloring to keep you relaxed. In children, coloring improves their fine motor skills. And, hence the huge interest!
In fact, according to Nielsen Bookscan, some 12 million were sold in 2015, up considerably from the 1 million sold the previous year. Even today, there is a solid market for adult coloring books, as well as a community of coloring enthusiasts online who share their work and enthusiasm with the rest of the globe.
So, if you are interested in making this your business or side hustle, I'll show you how to do that and mention the name of worthy apps and sites you can leverage to make money coloring.
Get ready to turn your talents into cash!! Let's get started…
Can You Make Money Coloring?
Most definitely, you can get paid to color and even start a business.
If your coloring skill is strong, you can make money online through your coloring on a part-time or full-time basis.
You can earn anywhere between $10,000 and $100,000 a year just by coloring.
For example, Jade Summer, a well-known coloring book brand on Amazon, has gained a significant market share and makes over $10,000 each month in sales!
So, undoubtedly, coloring is a great way to make money if you are passionate and have a strong work ethic. Having creativity will ensure that you don't run out of content to color as your output.
Getting on social networks and joining coloring communities for like-minded folks will keep you growing and multiplying your earnings!
Continue reading to find out how to get paid to color in your spare time and where you can sell your finished coloring pages.
How Can I Get Paid to Color In My Spare Time?
They say, time is money, so it's worth spending your spare time wisely. While coloring can be a great way to take your mind off work and relax, you can also get paid for doing so.
Here are our top 5 tips to help you get started with making money as a colorist:
1. Niche Down
You cannot get much money by coloring everything. You should be specific. Choose and focus on a specific genre or topic.
For instance, a person who colors only domestic animals will have significant attention and get paid more to color than another person who colors all animals.
2. Color Attractive and High-quality Products
Assess the quality of your products before you take them to the market. Test it on your family and friends. Hear their opinions and reviews.
Do your colorings make them stop and say, "wow." Are they genuinely thrilled about the attractiveness and quality of your productions? If yes, add a monetary value to it.
3. Have a Story to Accompany Your Products
Don't just upload your pictures for people to see without telling them what motivated the coloring. Accompanying your coloring products with a story can convert cold-hearted buyers into instant clients.
Relate with your audience at a personal level. For instance, tell whether the coloring was motivated by poverty or relationship or just the love for nature.
4. Leverage the Power of Social Media
Getting your work to the world was particularly difficult before the rise of social media. But not anymore. Sites like Youtube, Instagram, and Facebook register over 80% of daily online traffic.
These social media sites are essential tools if you want to get paid to color. This online traffic consists of people who have varied interests, and you can tap into your niche with significant ease.
5. Network with Like-minded Coloring Enthusiasts
Networking is underrated, yet no one can make significant steps without another. People who share the same coloring passion as yours are fertile ground for making money with your coloring pages and products.
Like-minded coloring enthusiasts can be your mentors or mentees, and everyone from children to adults who are fascinated with coloring. These will be your followers, your audience.
They can be from your family or scattered across the globe. You will learn more about networking and making money coloring.
Once you've considered all the above, it is time to get paid to color. Let's look at some ways to do that.
10 Worthy Ways to Get Paid to Color at Home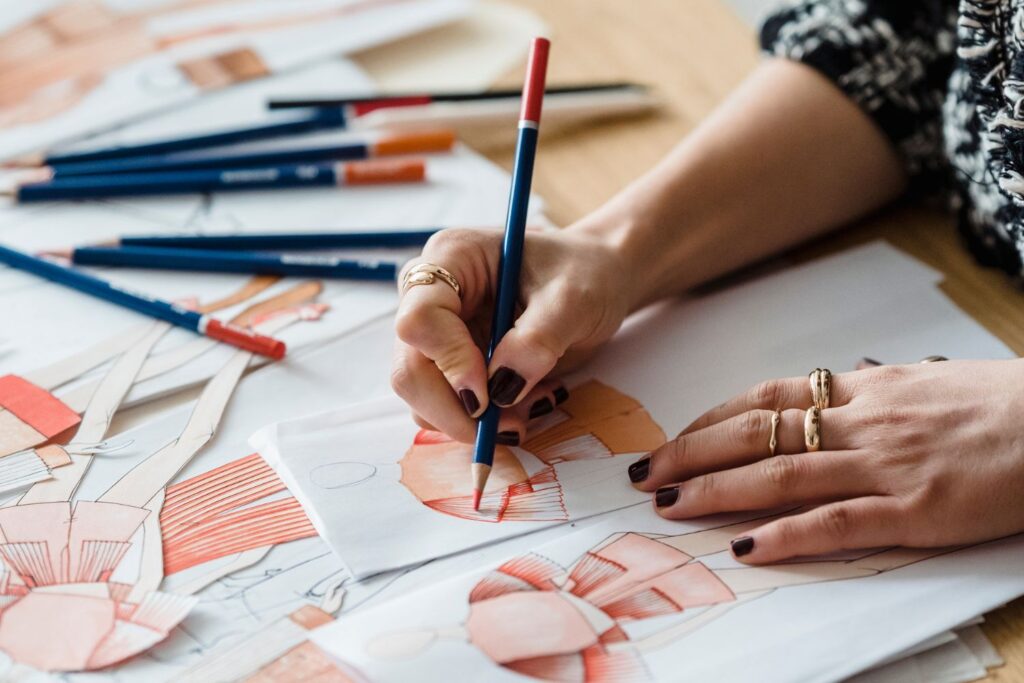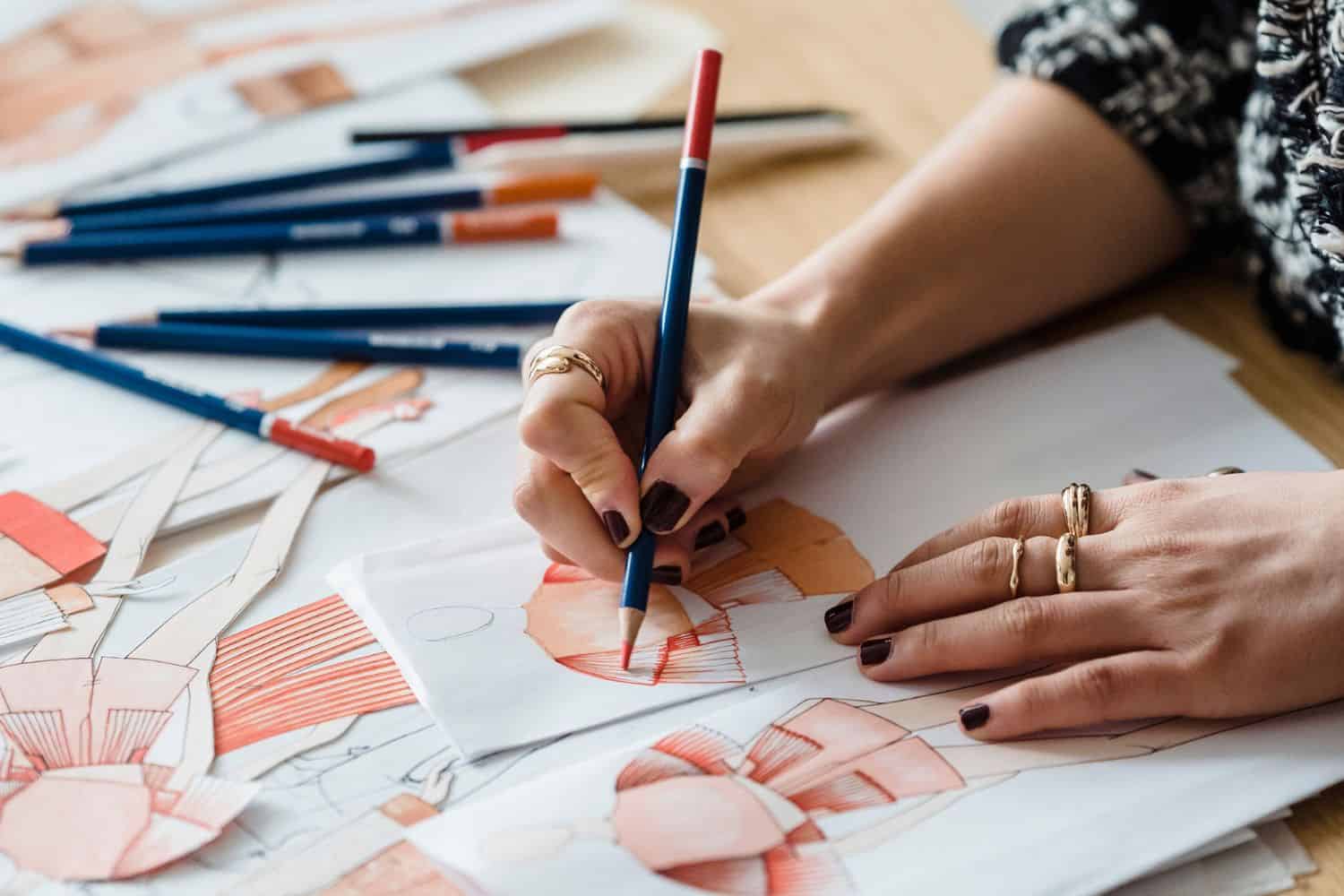 There are numerous ways to supplement your income as a colorist. People will not hesitate to give you their hard-earned money for your creativity. You may attract the buyer's attention by producing high-quality coloring books from the comfort of your own home. Here are our top picks to get paid to color from home:
1. Sell Your Coloring Pages & Artwork
Selling your coloring pages and artwork is a great way to make some extra money while doing what you love! Amazon and Etsy are critical channels for selling your products online. Not only are they easy to set up but they make your color products accessible to millions of customers globally.
However, you will have to pay a small fee for every item you sell. With Etsy, you can sell unique items such as coloring pages, posters, pencils, artwork, and other coloring products.
Business Insider profiled a self-publishing coloring book creator who had earned $329,000 in Amazon royalties in 2015 alone, by selling her books via Createspace.
Here are some tips to get you started:
1) Research what's popular. Take a look at the top-selling coloring pages and books on Amazon and Etsy to get an idea of what's currently in demand. Consider what themes and styles are most popular with colorists, and create your own products accordingly.
2) Create high-quality artwork. As with any product you sell online, it's important to make sure your coloring pages and artwork are of the highest quality. This will help you stand out from the competition and attract more buyers.
3) Use social media to promote your products. Be sure to post pictures of your work on social media sites like Facebook and Twitter, and include links back to your Amazon or Etsy listing. You can also create a blog or website to showcase your work and drive traffic to your sales pages.
With a little effort, you can start selling your coloring pages and artwork online and make some extra money doing what you love!
Learn how to sell on Amazon and how to sell on Etsy and get paid to color.
Also Read: Best-selling Items on Etsy for 2022
2. Create a Coloring Blog
As mentioned before, you can get paid to color in your spare time. But did you know you can also create a business out of it? A coloring blog can be a great way to connect with the world and make a significant income doing what you love.
For starters, set up your own coloring blog, share tips, write product reviews, and sell your products. That way, if any of your referrals make purchases or visit an affiliated company's website, you make commissions.
For ideas, take a look at this coloring blog by Kate Smith, the President of Chief Color Maven. She is a worldwide color specialist who uses her website to explain hues in plain English.
Also Read: How to Make Money Drawing
3. Launch a Coloring Channel
You can become a social media influencer if you have established credibility in the coloring industry. To become a coloring influencer, you need access to a vast audience. Create a Youtube channel, a Facebook page, and an Instagram account for your coloring products.
Check out these renowned Coloring channels on YouTube – Kimmi The Clown and Coloring Queen for inspiration.
For example, Kimmi The Clown makes videos about coloring and various crafts and shares them with her fans. On the other hand, Coloring Queen features adult coloring books and coloring product reviews. Both colorists have thousands of subscribers on Youtube.
Follow these steps to create your coloring Youtube channel.
4. Test and Review Coloring Products
Although you want to get paid to color, you can also make money testing and reviewing coloring products. These must not necessarily be your products. Register your interest with a market research firm that offers coloring products for people to test at home.
All they need to hear from you is an honest review of the product. These could be coloring pencils, coloring books, pages, or coloring agents.
Examples of sites to sign up for to test and review coloring products are usertesting.com, Influenster, and Supersavvyme.
However, it is essential to note that only eligible applicants are selected to test and review coloring products. The criteria for eligibility might include your niche and geographical location. Nevertheless, you will get paid doing what you love doing: coloring.
5. Become a Coloring Influencer on Social Media
Facebook offers a variety of ways to reach customers. If you have a Facebook account, you can sell your color products on Facebook Marketplace, or you can create a page for your products.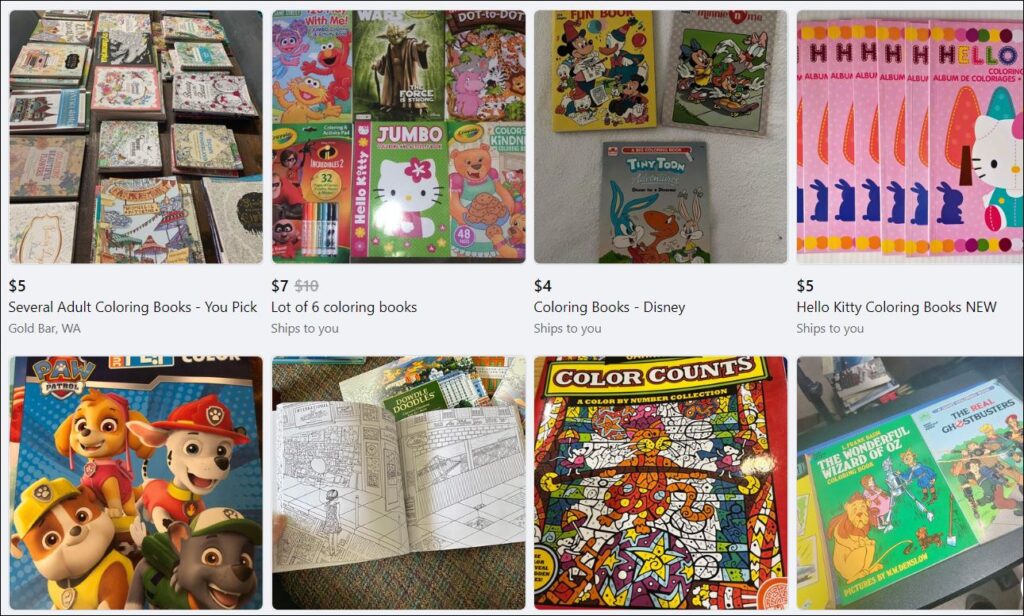 Follow these steps to create a Facebook page for your brand:
Go to your Facebook profile
Click Pages
Tap Create New Page
Give your page a name
Under category, choose Brand or Product
Enter your brand contact information and address
Tap Create Page
Add a profile photo and get started
After you've created an account, use your channels to promote coloring products and services of various brands. You can become a successful coloring influencer on social media and get paid to color.
That is where Instagram also comes in. You can use Instagram, for example, as your business card to showcase your most beautiful color products. Create an Instagram Business Account and upload your best high-quality coloring projects.
Follow these steps to open an Instagram Business Account:
Go to your profile
Tap the upper right corner
Click Settings
Click Account
Click Switch to Professional Account
Tap Continue
Choose the Brand or Product category
Confirm by clicking OK
Tap Business
You can make money coloring online from the three social media platforms. Read more on how to set up a business account on Instagram.
6. Create a Coloring Subscription Business
You can also get paid to color by creating a coloring subscription business. For example, sell your coloring products and services where you can charge people monthly or yearly.
A coloring subscription business can be lucrative if you create a blog for your coloring hobby. Sample your best-colored images and give only your premium members 100% access.
Place a subscription model for some of your coloring products in your blog. That way, you charge your customers repeatedly.
To get paid to color by creating a coloring subscription business, give your fans the option to renew or cancel their subscriptions at any time.
7. Create and Join a Community of Coloring Fans
Creating a community of coloring fans is about networking with individuals interested in your products. You can call your Facebook page "Get Paid to Color," and it will attract hundreds of thousands of color enthusiasts.
A community of coloring fans and enthusiasts offers a market for your quality color products. You can also join coloring groups that are already in existence. Join coloring communities on Facebook groups, Quora, Reddit, and Linkedin.
The key is to consistently color and showcase it to your communities. Creating and joining a community of coloring enthusiasts can give you clients who will pay you to color.
8. Host a Coloring Event
To get paid to color, host a coloring event. I recommend hosting adults' and kids' coloring events separately. You can offer wine tasting or coloring book parties for adults who attend your coloring event.
In your event, showcase your printed color arts. It is best to frame the coloring images to give structure and enhance the appearance of your colorings. You will be surprised how many people are ready and willing to buy unique coloring books and products.
You can host a coloring meet for kids in the library or your neighborhood at a fee. Pick a day when kids will be home and publish an announcement for your event. You can reward children with exceptional coloring abilities.
9. Become a Coloring Instructor
One way is to become an online coloring instructor. There are several websites that offer online classes, and many of them will pay you for each class that you teach. They usually have a payment system set up so that you can submit your work and get paid through PayPal or some other method.
You can also get paid for one-on-one tutoring kids or adults in coloring. This can be done online or in person, and rates will vary depending on your experience and location.
10. Install Get-Paid-to-Color Apps On Your Smartphone
Perhaps this is the most popular way to get paid to color in your spare time. It is as simple and cost-effective as it sounds. Several apps in the Play Store and Apple Store offer a wide range of coloring products and services and pay you for your support.
I have received lots of emails from my fans asking if there is an app that can pay you to color. Let's talk about that in the next section.
Is there an App that Pays You to Color?
You can download several Android and iPhone apps and get paid to color. Some apps also have their respective websites where you can log in and sell your coloring pages and pieces of art.
Here are some get paid to color apps that offer monetary rewards:
FineArt America
TurningArt
Redbubble
Saatchi Art
Society6
Storenvy
Tap Fill Arts
UGallery
Zazzle
Mistplay
Can I Sell finished Coloring Pages?
Your coloring pages can have a market value even if you are coloring for fun or as a hobby. The most important thing to consider is the quality of your coloring products. Also, don't just upload your pictures for people to see without telling them what motivated the coloring.
Accompanying your coloring products with a story can convert cold traffic into buying clients. So, where can you sell your finished coloring pages?
Where Can I Sell My Coloring Pages?
There are many online channels you can use to sell your coloring pages.
Here are some places to sell your color products:
Your coloring blog
Amazon
ArtFinder (App and Site)
Etsy
Facebook Marketplace
Instagram Business Account
Shopify
Get Paid to Color Pictures: Final thoughts
You can color from home and let some apps and sites market and sell for you. Whether you are a creative or a stay-at-home mom wanting to get paid to color, buy a coloring book and get started. Some sellers like Etsy will require you to set shop with them to get paid for your coloring products.
You can make money coloring online on a part-time or full-time basis. If coloring is your hobby, you can unleash the power of social media to make money from your work. Also, consider creating a blog for your coloring products.
How much have you been paid since you started to color? Was this article helpful? Share your thoughts with me in the comments below.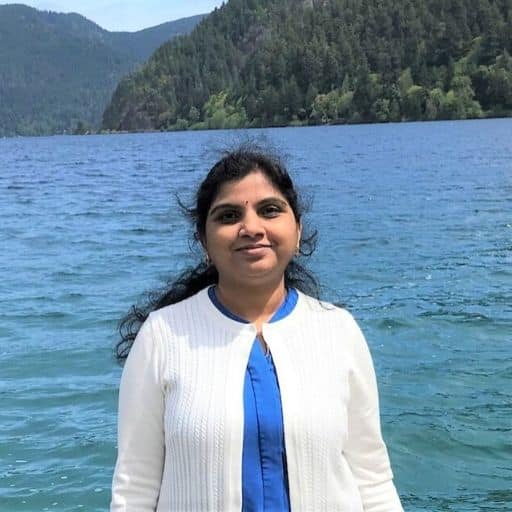 Hey Folks, thanks for stopping by my blog!
I'm Swati. I'm a mom, side hustler, full-time blogger and a millennial work-at-home expert featured on Forbes, CEO Blog Nation, Referral Rock, Vital Dollar, and Databox blog. I embarked on this impeccable journey to expose my online monetary experiences and help you all earn money from home. Come join my make money revolution and attain financial freedom – it's not as hard as you think!