Are you looking to get paid to test products, as well as receive free products in exchange? If so, this post is for you.
Leading brands in the market pay testers to review their products. Companies are willing to pay by cash, gift cards, and free stuff for your feedback as a consumer.
But why do brands require your opinion on their products? The reason is that there is a need to understand the market's reception about their newest products.
Typically, brands begin by collecting feedback from consumers before sending their products to the stores.
In the course of product development, they seek opinions to save time and money. It's from these reviews that necessary changes can be made before a product/service hits the market.
How to Become a Paid Product Tester?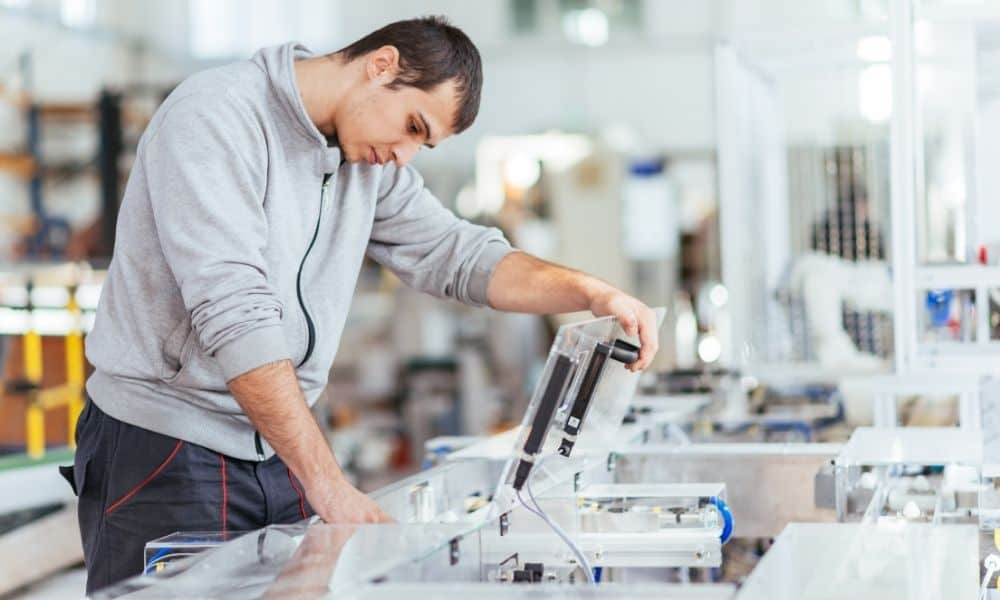 To become a product tester, sign up with a market research company or a website that offers product testing opportunities.
The company will respond with a screener survey email and ask for more information to confirm your qualifications. The next step is to wait for the company to review your application to know your eligibility.
For instance, if a brand is looking for testers for their new cosmetic product, you are unlikely to qualify for the gig if you don't use makeup.
If you are a product consumer, you are highly likely to pass the eligibility stage for testing the product.
After getting the approval, the company will ask for your physical address or use your demographic information to know your location. The company will then send the product and follow up later for a product review.
If you meet all the conditions, payment is sent through your personal account. For companies that are looking for product influencers, having a blog site or just a blog adds to your advantage.
Best Sites for Paid Product Testing
When companies come up with new products, they carry out test studies before the launch. Known as pilot testing, the process is rewarding for seasoned testers. In order to review such products for money from home, you will first register with websites offering product testing.
Next, the site assigns you products that are suitable and match your location. For instance, you can test products for Amazon and get paid in real money or free products.
Your role will entail reviewing free samples from Amazon or buying items at a discount for review and testing. Finds such offers through:
1. Pinecone Research
Pinecone Research offers products for testing before official release into the market for the general public use. Your insights become an important component of a brand's marketing strategy.
You earn and accumulate points by filling out surveys. Later, you can redeem points for popular gift cards, free merchandise, or cash. Some surveys also come with a monetary incentive of around $3-$7 for 20 minutes of your time.
The signup process is easy and enables the platform to match your demographic information with the most relevant products.
Most importantly, the platform notifies users when their demographics do not match what a study is looking for.
Register for Pinecone Research
2. American Consumer Opinion (ACOP)

As one of the best platforms for work-at-home testers, ACOP pays its subscribers for participating in surveys and product reviews.
The website allows its users to provide their opinions on advertising campaigns. ACOP surveys contribute to growing the economy and participate in advising brands on product development.
Joining the website is very easy; users can easily register with their Facebook or Google accounts. After registration, the platform's panelists join various surveys.
You will find ACOP surveys very easy to fill with studies taking less than ten minutes to complete. Product testing gigs on the site pay up to $200 per single survey.
Sign Up on ACOP Research Panel
3. UserTesting for Legit Product Testing Jobs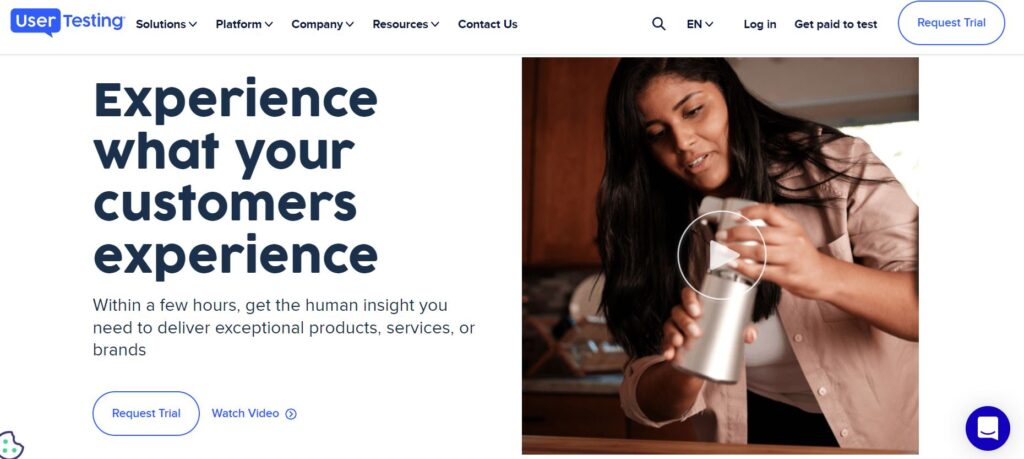 UserTesting targets users who are keen on the small details. This is one of the website's eligibility criteria when signing up subscribers.
If you want to join UserTesting, you can start by signing up, then visit different applications and answer a few questions.
The website uses demographic information to assign tasks and to limit users' testing.
For instance, if a test involves engaging a man in New York, a woman in Alaska is unlikely to see the test on her dashboard. Your demographic also determines the number of tasks you will be able to accomplish.
The site requires you to put conscious effort while describing the product. You can complete the test in about ten minutes to get paid to review products for free.
Members earn up to $10 for each test. If you consent to a live interview, you can earn up to $120. The money is sent through PayPal. Join Usertesting to get paid to test.
Also Read: 15 Platforms that Pay to Test Websites
4. Find Websites that Pay You to Test Products on Sample Hawk
For a one-stop-shop for companies and websites that require testers, try Sample Hawk.
This is a platform that gathers both paid and free product testing opportunities from around the internet.
Normally, the site collaborates with companies who provide sample-sized items (hence the name) for market research.
How the platform works is that once you identify and select a product worth testing, you are redirected to the parent company's testers' page. This helps you save time by having hundreds of product testing gigs under one dashboard.
I took a casual look at the site and came across many lucrative offers including:
Find more 'Cash Surveys' on Sample Hawk
5. McCormick & Company Inc.
This is a global producer of food flavors. The company sells in 170 countries. To create flavor solutions, they pay consumer testers. The job requires you to either show up at the company headquarters in Hunt Valley, Maryland, or request products from home.
Tests are done from Monday to Friday. The recruitment process is based on the required demographics. You can get the gig as long as you are in the US, the UK, or Canada. However, testers only get to work 4 times annually- after every three months.
6. Paid Product Testing
This is a UK-based product testing platform with test items across all consumer ages. You can get paid to test electronics, cosmetics, electronics, kitchenware, and tech products in both cash and prizes.
Testers also participate in competitions and earn PayPal cash or gift card vouchers of around £10. Competitions are daily with some days having 10+ winners.
What makes the platform stand out is that there is no rule against a tester winning several gifts in a day or consecutive days.
You can get Paid Product Testing on Google Play or App Store.
What

are

the

S

teps

to Getting

a Company to Pay Me to Test their Products?
At this point, you might be wondering, I would like to test a specific company's product. How can I get paid for doing so and what are the steps involved in doing so?
Almost every company needs product testers in one form or another. What this means is that a company near you could be employing testers from miles away yet you are right in the neighborhood.
And from the information above, some of these testing gigs can make you hundreds of dollars easily.
So, what are you waiting for? Start approaching companies for paid testing jobs. Now, when requesting such opportunities, the trick is to:
Go for manufacturers or distributors of products that you love and already use. This makes it easier to be authentic in your reviews.
Contact the Research and Development team. This is the department directly involved in product development and is the team that defines who an ideal user is. For marketing companies, the office to apply to is Public Relations.
Amass a huge social media following. Companies need testers who are also influencers. Word of mouth used to be the best form of advertisement but currently, social media fits the bill. As part of the contents of your application letter, include your Instagram, Facebook, Twitter, and Blog follower numbers.
Review products for free to showcase your influence and mastery of the field. Why? What you are selling to the company is a service and the only way to show that you are an expert is to do it. This will arm you with tangible proof of how your involvement benefits product R&D or marketing.
Checkout:
Can I Test Products at Home?
You can contribute significantly to products available in the market by sharing your opinion and still make money reviewing products. There are many sites where you can sign up to test products at home.
Most sites with such opportunities pay in cash, gift hampers, or free samples for your honest reviews.
You should also register for sample boxes from the likes of Daily Goodie Box, SampleHawk, Gathr, and Infuenster. Since the box contains different products, you can build a strong tester profile for various companies.
With every box that you receive, your opinion becomes valuable. This puts you in a prime position to become an exclusive and paid tester by the parent companies.
Get Paid to Test Products from Home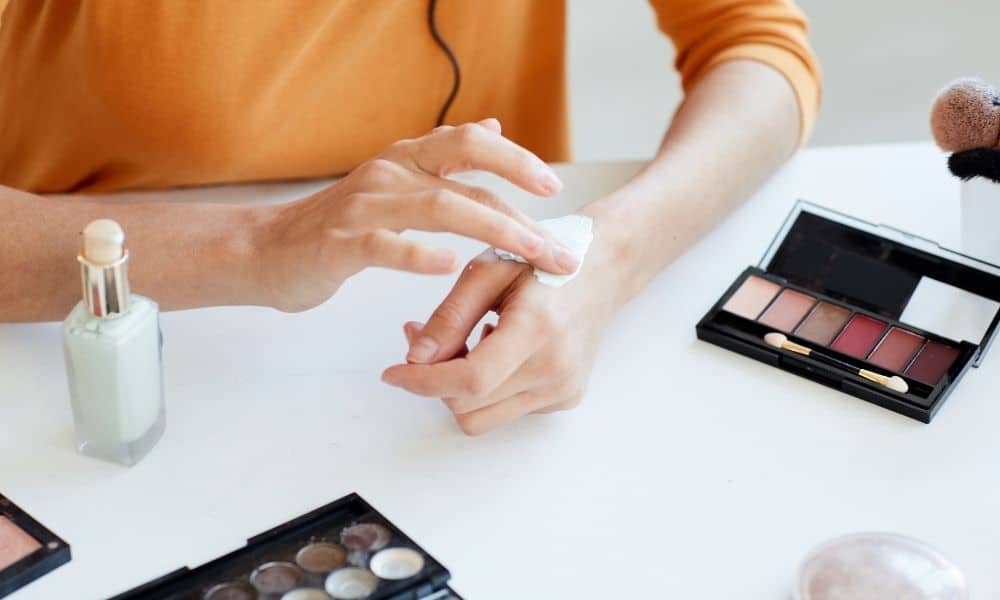 Some companies are willing to pay to test different products in the comfort of your home.
Remember that as a product tester, a legitimate company will not ask for a fee to review their products. Also, brands that pay for opinions do not ask you to cover the cost of the product, service, or shipping.
You can choose to become a full-time product tester in exchange for gift cards, cash, or merchandise. When working full-time, you access more products to review on a monthly basis. Some of the companies to look into include:
7. Toluna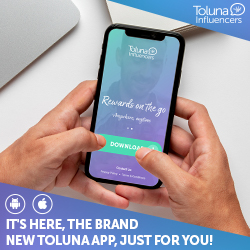 The Toluna network is a global community of millions of Influencers who share their opinions on brands and products they care about.
As a tester on Toluna, you personalize your profile to match product surveys.
The site gives you a number of payment options such as check, PayPal, and gift cards.
The company provides online survey gigs and further invites its subscribers to test and review products from home.
The site allows members to discuss products and earn rewards. You can exchange points for free products for daily use or gift cards.
Be a Toluna Influencer – Get the Toluna App Now
8. Valued Opinions

In Valued Opinions, you can get paid to try products by reviewing and testing products at home.
The site allows you to test and use free products and earn credit through the process. Users earn up to $5 in credit for every survey. You can access Valued Opinions in twenty different countries and in fifteen different languages.
Here, a single survey takes approximately 15-30 minutes. What I like most about the platform is that it estimates the time you need to complete a survey beforehand. This makes it easier to choose studies that you can handle during your free time.
9. Get Paid to Test Products Near Me Through My SoapBox
The company collects feedback from members in exchange for points that can be converted to money.
This is an online panel for highly-engaged respondents across different demographics. The site is interested in opinions about stuff that you already use daily.
Their redeemable gift cards include Amazon, Starbucks, iTunes, Home Depot, and Whole Foods gift cards. 1000 points on the site equal $1 with typical surveys earning you up to $1.50.
Share your Insights on My SoapBox
10. i-Say

i-Say is a worldwide product testing and surveys platform from Ipsos, a leading French research company. As a reviewer, you items such as Nike Shoes and baby lotion.
For your trouble, the company pays you through prepaid debit cards and gift cards for Argos, Starbucks, and Google Play.
Basically, each review earns you points that are redeemable for different rewards. 100 points make you around $1.
11. Vindale Research for Easy Product Tester Jobs from Home
Vindale Research is a legitimate online market research website that allows you to earn cash by participating in surveys and completing offers.
The New York Company also operates in Canada, the United Kingdom, and Australia. It allows you to review job openings and earn cash by referring people to join the service.
If you want to earn extra money with little effort, Vindale Research has a solution for you. As a subscriber, Vindale pays you to complete various studies from its advertisers.
As such, your earnings come from the commissions that the company earns through your insights.
To understand how the operation works, imagine a vehicle insurance company is looking for potential clients living in a specific state.
Vindale Research allows you to complete a vehicle study if you own a car in the state under research. The company then sells your study to the vehicle insurance company and pays you a proportion of that commission.
It is probably one of the largest online platforms that pay subscribers to take surveys. The site also offers product testing gigs to its subscribers. The signup process is easy and the platform delivers products to your doorstep for testing.
You can earn up to $50 on Vindale product testing jobs per survey. It also adds $1 to its subscribers' accounts after signing up. Pay is through a check or PayPal.
Websites That Pay You to Review Products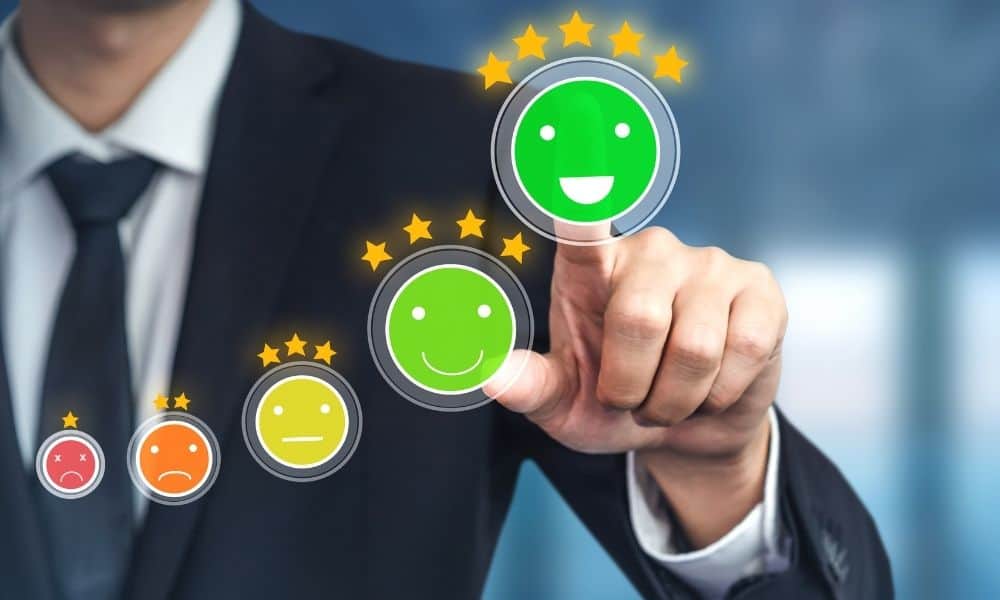 Efficient product testing and online surveys require time. The amount of money you make depends on the duration you take reviewing and testing products. Consequently, the more time you spend reviewing products the more money you make.
It is all about giving your opinion in the comfort of your home or office and influencing a company in the process of launching a new product.
If you are consistent, you'll receive more referrals and more testing opportunities from recurring clients. Active testers are also given an opportunity to participate in high-paying focus groups.
For such opportunities, register on the following websites to review products for money:
12. BetaTesting
As the name suggests, BetaTesting is a platform for trying out applications before they debut. The site is worldwide serving over 250,000 testers.
You can test Android and iOS applications right from home and earn. Other tech products available to testers include websites and Mac applications.
You can also receive physical tech for reviews. As an applicant, you must pass a test survey to determine your suitability for a specific product. Payment is via PayPal a week after your feedback is received.
13. Product Report Card
How does earning from product testing round the clock sound? Product Report Card provides testers with over 32 product tests every month. The payout from the tests can see you make up to $500.
To get you started, your first test, which basically a survey about yourself, pays you $5. Typical offers from the dashboard include $75 for a live stream focus group, $35 to test video games, and $200 for mystery shopping.
The website is legit with a TrustScore of 4.4 stars on Trustpilot. The minimum payout is capped at $25 for Amazon Gift codes with tests worth over $100 getting you paid in a check or Visa gift cards.
Join Product Report Card and share your insights.
14. Johnson & Johnson's Product Tester From Home Opportunities
This is a manufacturer of personal and baby care products with a global reach. The company has been around for over 130 years. Its success is due to word-class products that undergo rigorous research and development before they reach a shelve near you.
To ensure only the best ideas make it to the development stage, the company engages thousands of testers around the US. Only adults can register as testers but children under the age of 18 can also participate with their parent's consent.
Apart from the free samples you get, the company also awards you an honorarium.
To register, join the Friends & Neighbors program here.
15. Swagbucks Discover
Swagbucks is a rewards company that pays you for different online activities. Once logged in, you can earn from taking surveys, shopping via the platform, and discovering new products.
Fun activities on the site include watching videos and yes, getting paid to test free samples!
Specifically, the site connects users to paid testing opportunities across the web. Accessing such websites also earn you Swagbucks points that can get you PayPal cash, Amazon Gift Cards, plus other prizes.
16. TestingTime
TestingTime is a user tester site under the larger Norstat Group, a leading European market research conglomerate. Companies contract the website for research data about different products. From the commissions, the company pays users a percentage through bank accounts or PayPal.
The money is sent 10 days after you complete a test. Their studies last for around 30 – 90 minutes right from home. That said, some tests may require you to show up at a customers' premises.
How to Get Free Products from Companies?
To test a product, companies distribute free products to testers. Usually, testers fall within a given demographic which depends on the target market. To compensate you for using and reviewing a product, you get to keep the product sample after testing.
Some brands follow up with gifts in the form of monetary rewards or gift cards to thank you for your time and effort.
Various products are available for testing including cosmetic goods, electronics, and chemical products. You can access testing gigs through websites or you can work directly, in-house, with the company offering products for testing.
Mostly, companies ship a free physical product as long as you give a free and candid experience when or after using the product.
For a service, you are provided free login access to test the front-end interface for an app or website. Thereafter, software developers use your review to improve the next version of the service.
Interested? Get paid to test products for free on:
17. She Speaks
SheSpeaks provides women with the opportunity to air their views on various topics regarding women-oriented products.
The site attempts to find out which products women choose to consume and why. Users attend VIP events and participate in surveys, opinion polls, chats, and dialogues.
The site allows users to air their opinions in SheSpeaksTV dialogues. SheSpeaksTV also airs users' tips and advice with other women via a YouTube channel.
This influencer marketing company seeks opinions on babies & children, beauty, entertainment, and home & garden, among other products.
For compensation, you get to keep the merchandise under research.
18. Homescan
For over 25 years, the Nielsen Homescan has been a consumer panel that allows reviewers to scan the barcode on products and complete a survey about the product.
Through such reviews, the panelists influence the purchasing decisions in the marketplace.
Nielsen is a global market leader that provides marketing information that measures viewing of media products.
The company conducts polls and reviews the watching habits of American viewers. Homescan also pays you to track how you use your data within the platform.
You can join Homescan for free to receive a hand scanner and a mobile application. The website requires you to scan the barcode in order to earn points every time you shop.
Additionally, you can join different surveys to increase your points.
The website then automatically adds you to weekly, monthly, and quarterly sweepstakes. Homescan does not pay its users in cash; instead, you can convert the points into gift cards and physical products.
Check Out Homescan Jobs on Neilsen Consumer Panel
19. BzzAgent
Bzzagent applies the word of mouth marketing methodology for companies such as Nestle and L'Oréal.
The website has generated quite a buzz on the internet for its reputation. All it requires testers to share is their unbiased feedback with their friends and family after testing the products.
Testers receive free samples in exchange for an honest review, or a post on Instagram or Twitter about the product. At times, you get paid to try new products.
Bzzagent requires testers to share their opinions on their social media accounts and share the posts across other platforms after testing.
The website is keen on the "bzz" that you get from your posts including the user's feedback, comments, and interactions. The credit you receive for your posts depends on the extent of interactions of users under your post.
20. Influenster
Influenster is an online product review site that works with social media and blogs. It delivers a product for free to a tester seeking an honest review of the product. Testers keep the merchandise as compensation.
After signing up, the tester receives a VoxBox from Infuenster with more than one product. The platform encourages you to share your reviews as blog articles and posts on social media.
Influenster requires you to choose the best way of posting your review, as a single post or a continuous story to get a maximum reaction from your followers. The need to regularly use social media necessitates you to link your social media pages with Infuenster.
The website, therefore, gives you an option of linking your Instagram page with the Infuenster application.
21. Smiley360
Smiley360 gathers opinions from the US market only through product testing gigs. Apart from physical products, the site also pays you to review and experience. Basically, they send a product to your address and request feedback after you use the item.
The site banks on social media to influence the market. As such, expect to write, post, and share your experiences with as many followers as you can.
As a trendsetter, your profile benefits from badges and points. The higher your ranking, the more 'Smiley Missions' get assigned to you.
22. L'oreal
L'oreal has a wide range of cosmetics that they give out freely to registered product testers. The program requires you to provide personal details such as skin type and your location. It is from such data that the company can supply you with appropriate kits under development.
Once approved as a tester, click on 'Available Surveys' to find products that interest you. Most surveys are on a first come first served basis so, keep refreshing your dashboard for new product testing jobs.
Apart from L'oreal's products, the tests also involve cosmetics from Matrix, Garnier, and Urban Decay; brands under the L'oreal Group.
Register for Free Cosmetics USA
23. Home Tester Club: For Best Home Product Testing Jobs
As the name suggests, this is a community for products testers working from home. From your registration details, the site is able to determine your consumer profile for matching products. Mainly, they list an item on the dashboard and if you have used it, you then go ahead and rate/review it.
Additionally, you can earn points from surveys that come with assorted prizes. You can also earn from competitions held on the company's social media pages. While points on the site have no monetary value, the more points you earn, the better your chances of receiving exclusive products for review.
24. Daily Goodie Box
This is a website where you can get free stuff from different companies. The site partners with 300+ brands to provide you with 400+ products. Members get a boxful of sample-sized items to try and write reviews.
If you are lucky, you may get a box of full-size products. Some of the free samples on the site include household goods, beauty products, and spices. Typically, a 'goodie' box contains more than one item, with each item serving a different purpose.
25. Gathr
What do you use most while in college? Is it beverages, snacks, personal care products, or cleaning supplies? Whatever you need, you can find it on a box of Gathr samples. The platform features a huge variety of everyday items including pet supplies and supplements.
It targets collegegoers in search of free stuff for reviews. Registration takes about 2 minutes with the box being delivered right to your doorstep. Apart from the free item, you can get rewards by scanning a unique QR code that comes with the free goodies.
Also Read: Does the $750 shein gift card work?
Can I Become an Amazon Product Tester?
Amazon is the global leader in online product purchases. If an item is in a shop near you, then it's probably featured on Amazon. This makes the shopping website the place to get most, if not all, products from companies worldwide.
The popularity of Amazon also makes it a prime target for companies wishing to influence buyers and that's where you come in.
If you are here to know if it's possible to become a Product Tester for Amazon? Of course, you can!
Start by creating an account on Amazon.
Next, find products that you love and start writing reviews on the sales page of different companies. Be candid in your product descriptions to stand out as a valuable reviewer.
Even better, attack video reviews with you using or holding the product. The idea is to show that you not only use a product but also love doing reviews.
With time, companies will take notice and engage you to test products and post reviews on Amazon at a price. Further Amazon also runs a reviews program (Amazon Vine) that is invite-only for top and prolific reviewers.
Does Product Testing Really Pay?
First off, product testing pays either in freebies or real money.
This means that the value of your service can be equivalent to the number of physical products that you get from the parent company or the marketer. So depending on the item, for example, a car, you can earn thousands of dollars from a single study.
The sites above are just a starting point, considering that almost every company employs testers in one form or another. Be it software, household, cosmetics, mother & baby, sports & fitness, or food company, there are hundreds of products to be tested and reviewed every day.
Keeping tabs on which company needs testers and when can be a real hustle. So, if you are in it full-time, it helps to keep in touch with other testers. Share your make-money testing products gigs and engage with other paid reviewers in the comments section below.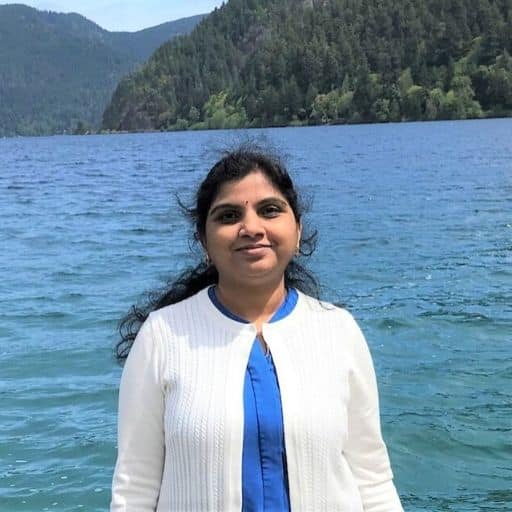 Hey Folks, thanks for stopping by my blog!
I'm Swati. I'm a mom, side hustler, full-time blogger and a millennial work-at-home expert featured on Forbes, CEO Blog Nation, Referral Rock, Vital Dollar, and Databox blog. I embarked on this impeccable journey to expose my online monetary experiences and help you all earn money from home. Come join my make money revolution and attain financial freedom – it's not as hard as you think!