When looking to make cash fast, under-the-table jobs are your best bet. These are jobs that pay cash upfront without the need to go through banking or legal systems. As such, unless you report to the government, there is no chance for the taxman to touch your money.
Work opportunities like these can be found right within your locality or through adverts on online job platforms. The pay is usually hourly with the rate varying with your experience or the expertise required.
Under the table gigs are not well regulated, meaning the hunt for one is not easy. To help you out, I'm going to look at the kind of jobs that fall in this category. This post also lets you know the kind of jobs you can do from home, how much to chare, and what requirements to meet.
Are you disabled and need money right away? Keep reading for several easy gigs for you to try. But first off, let's define what under the table jobs are all about.
What are Under The Table Jobs?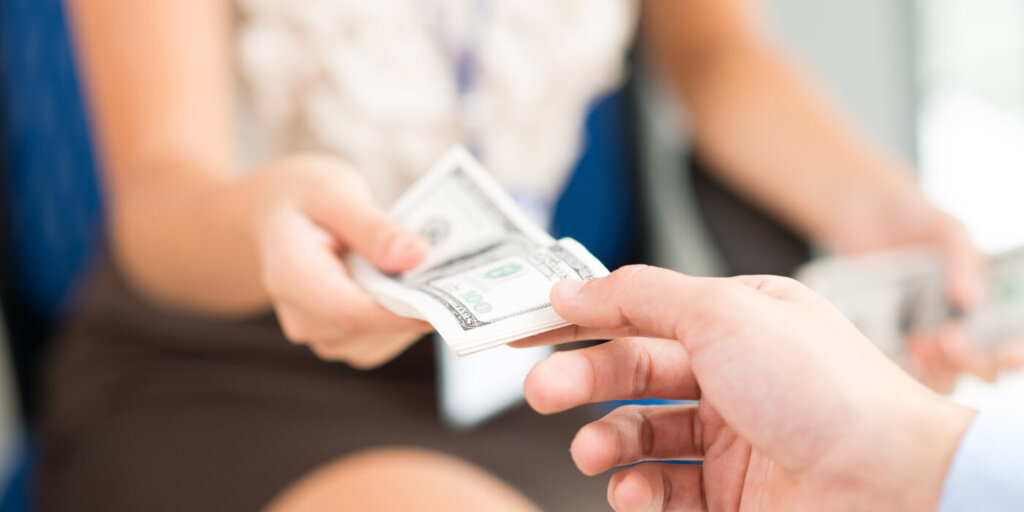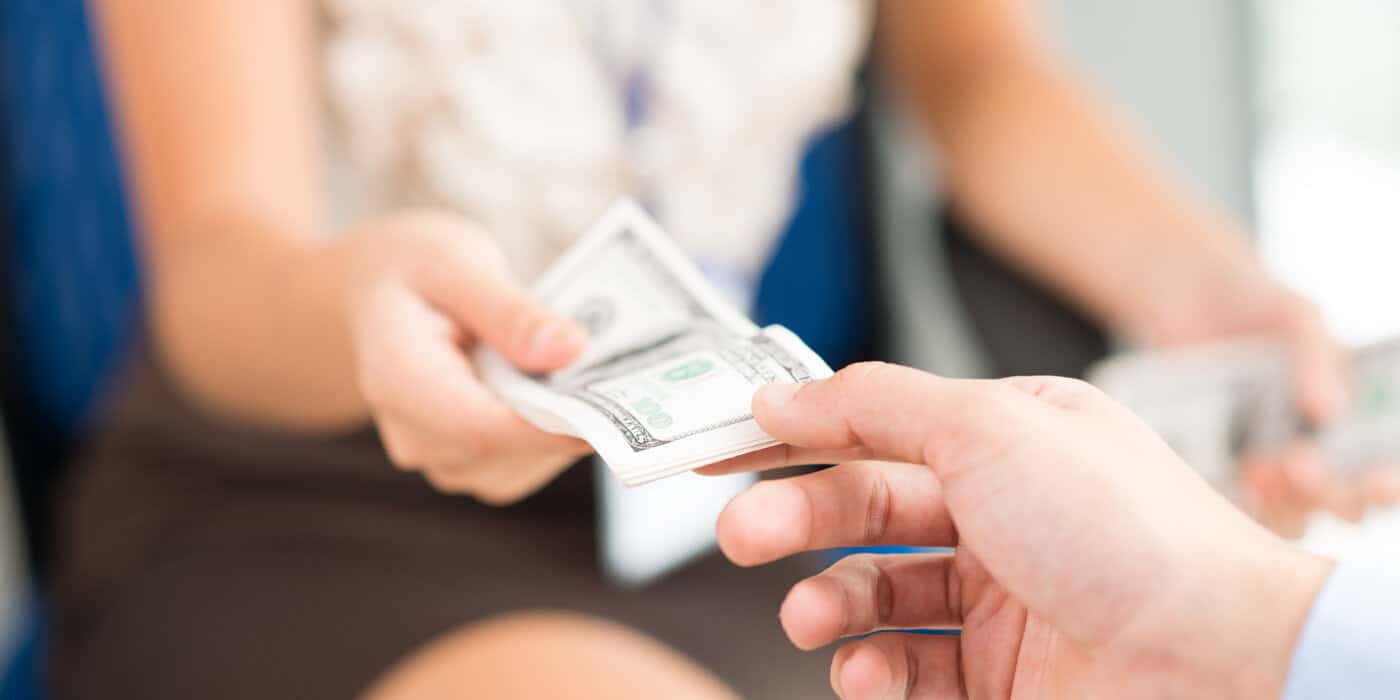 Under the table meaning – any job that is not reported to the government can be said to be carried out under the table. Other terms that refer to such work include unreported employment, cash-in-hand, and off-the-books.
If you are getting paid in cash for an illegal service, your job is recognized as illicit work or illegal employment. Anybody who engages in such work that's meant to circumvent the law is liable to arrest and fines.
This post has nothing to do with illicit jobs; just honest hustles that pay you cash, fast, and can be done anywhere in the world. Honest pay for honest work!
How To Find Under The Table Jobs?
Want free money? You need to find a quick job that pays well.
But where to start? Job searches are demanding and can be outright frustrating. That's why HearMefolks brings you all the right places to get both hoe-based and on-site jobs from around the world.
Nowadays, you can get high-paying jobs on apps and websites for free. Ready? Take out your smartphone or PC and check out the following platforms for under the table jobs:
a) Under the Table Job Apps
For gigs that require no investment to start up, just check Google Play Store or Apple's App Store and search 'job apps'. A quick search will yield platforms that list jobs near you, as well as remote jobs from thousands of miles away.
The trick is in knowing which app is legit so as not to be scammed. Landing the right jobs app can help you get a regular gig for long-term engagement.
Apps to consider include:
1. InboxDollars
If you are in the UK, the US, or Canada, you can make money via check or gift cards with the app. Tasks include reading emails and engaging with paid offers outlined in the emails.
You'll also earn watching videos, ads, and news. Not forgetting, you earn $5 for just signing up.
2. Postmates
How good are your driving skills? With Postmates, you can get paid to deliver everything from alcohol to groceries. Top earners on the app make over $1,100 weekly.
Similar gigs can be found on DoorDash. Here, users earn around $17/hr delivering food on a bike or scooter.
Read how to maximize your earnings as a DoorDasher Driver.
b) Under the Table Jobs Websites
3. Craigslist
This is one of the leading sites for under-the-table jobs. That said, the website comes with downright creepy job offers, but for the most part, you'll get legit cash jobs listings.
The best part is that with Craigslist, you can negotiate with your employer to be paid off the books.
4. Thumbtact
Are you handy with construction and home repair tools? If so, advertise your trade on Thumbtact for fast cash job opportunities. Such could be house cleaning, moving house, interior decor, and landscaping. You can also find related jobs including phone and computer repair.
The site lists jobs within your locality at a small fee for the leads. It's possible to make $100 in under an hour depending on your expertise.
5. Swagbucks
Swagbucks pays you to shop, browse and take surveys. You earn for things that you normally do online for free. The tasks take just a few minutes to complete and you get paid through points. You can redeem your earnings for PayPal money or a host of popular gift cards.
The site has been running since 2008 and the UK, the US, Canada, and parts of Europe. Joining is free and for referring a friend, you get a $10 bonus.
Under The Table Jobs Near Me
A better way of locating these errands rather than opting to surf the internet is having reliable connections.
We all know the saying that goes "no man is an island". This means that we all need each other one way or another.
Having said that, it's important to establish healthy and productive relationships with your neighbors. This will make it simple for you to approach people in the neighborhood and inquire whether they require the snow on their driveway or the walking path removed.
This way, you'll have secured a get paid under the table job such as:
1. Photography
Do you have an eye for art? Then photography will suit you.
Becoming a photographer is one of the charming jobs that pay cash on the spot. Today almost anyone is capable of taking good pictures thanks to the advancement in technology.
It, however, requires an expert set of skills and experience to become a pro. Thanks to the internet, online video tutorials could help you brush up on your skills.
If you are looking at photography as a regular side hustle, you'll require a decent camera and some experience for that matter.
Due to the high competition, you need to market your work. This can be achieved by creating a portfolio showcasing your best works. You can also set up a website and Instagram, or Facebook accounts for better exposure.
Aim to work in weddings, birthday parties, photoshoots, or sports events in your area.
Further, register on Shutterstock and Pixabay to sell your photos online at a small commission. Sign-up steps include filling in your details, uploading your pictures, and waiting for approval. If your profile gets approved, you get paid via Paypal.
Rates vary depending on your set skills and the occasion. So if you are looking to gain more passive income from photography you'll need to invest more of your resources into this gig.
2. Snow removal
Snow shoveling is a seasonal activity that no one loves carrying out. So with a shovel and/or a snowblower in your hand, you are ready to make some good money. The more aggressive the winter weather, the more opportunities it brings along.
Besides those who hate having to shovel snow off their sidewalks and driveways, people with disabilities and the elderly will require your services.
If you have a truck then luck might be on your side. All you need to do is attach a plow at the front of the truck and et work shoveling snow inside gated communities.
One of the biggest cons of the job is the poor timing of the snow season. This can be solved by approaching people long before the winter season and securing the job. This will also help in preparing a work schedule before the chilly weather sets in.
According to Home Guide, snow plowers charge a fee ranging from $25 to $75 an hour with contract prices ranging around $200- $600 per season.
Prices tend to change depending on the type and size of the area to be cleared.
3. Gardening
After winter comes spring and summer. These are good times to resume your gardening activities. Some of these activities include pruning, watering plants, picking vegetables and fruits, weed pulling among others.
As you can see most of these tasks require physical strength and we all know that the older we get, the harder it becomes for us to carry out physical labor. So what better place to secure gardening jobs than talking to the old people in your locality?
The amount of money you stand to gain depends on the size of the garden. Some tasks can be completed in 3 hours and some might require you to show up several days a week.
Expect to make around $25 per hour.
4. Sell Groceries at the Farmer's Market
For jobs that pay cash on the spot, put your farming knowledge into practice. Choosing to grow your fruits and vegetables is a great strategy for cutting down on your meal costs. Furthermore, you can still make some cash at the farmer's market- a cash business.
The good thing is that these markets are in almost every city or town.
There are two possible ways to make cash here: First off, if you don't have your commodities, you can either help vendors and stall owners set up their produce at a price, or buy and flip at a profit.
Secondly, you can opt to rent your stall and sell your products directly.
Under The Table Jobs For Disabled
If you are suffering from an illness or disability that holds you back from securing a typical job, don't fret, I got you!
Being disabled does not mean that you are useless. Make an effort and stand on your own without having to depend on others for support. Here are some ideas that will set you up with an under-the-table job that can even enable you to hire others.
5. Become a Virtual Assistant
Anyone with skills relating to client relations, general administration, consultation, and marketing is fit to be a virtual assistant. Think of the gig as being a personal secretary, only that everything you do is online.
As a VA, your tasks include:
Responding to emails and phone calls

Booking travels and accommodations

Scheduling meetings

Managing a contact list

Organizing manager's calendar

Performing market research
The best thing about becoming a virtual assistant is that you work remotely. You can be in Abuja, Nigeria (Africa) carrying out VA tasks for a business in Pasadena, Texas (USA). You get to save money that would have otherwise been used for transportation to and from the office and also the cost of buying official attires for work.
According to Indeed, the average hourly earnings of a VA is $19.58
Getting started can be an uphill task, especially when it comes to landing big clients. Worry not though, Gina Horkey, the founder of FullyBookedVA is eager to get you there.
Check out her interactive free VA Training that is geared towards teaching you "how to break into virtual assistant work and land your first paying client in the next 90 days".
Register For VA Training Now!!!
6. Tutoring
Are you good at a specific subject(s) or topic? Then why not start tutoring online at a fee? This is one of the incredible ways you could start making money as a kid or an adult.
Typically, parents with kids in the middle and young grades look for tutors to help their children study. They usually reach out to their friends' older children or visit websites like tutor.com where they can find qualified individuals to offer after-school learning.
Tutoring is not for the middle or lower levels but also for the high schoolers and college students who are serious about their academics.
Again, tutoring does not entirely entail teaching core subjects in schools, you can also tutor extracurricular activities such as dancing, music, and art.
Similar to cleaning jobs and babysitting, you could ask your friend and family members to help you acquire your first students!
According to TutorMe, expect to charge from $25-$56 per hour!
7. Freelance Writing
Anyone is capable of doing freelance writing provided you have a laptop, good internet connectivity, and the right content. This is one of the easy ways to get paid under the table since you don't need much training to get started.
Trusted sites like Craigslist and Upwork are some of the good places to start.
Here, you will probably be working for news agencies, marketing departments, and bloggers.
There are a variety of jobs you can apply for. Most of these require that you present some of your samples, so make sure that they are within reach. You can also choose to turn writing into a full-time job working for one or two high-paying clients.
8. Taking Surveys
Becoming a respondent and answering surveys during your spare time is one of the amazing ways to get paid under the table. This is an easy gig you can do while on the train, standing in line at the bank or the bus station.
Several legit platforms let you cash out your earnings through PayPal. Also, some of these platforms have payment options that allow you to redeem your points in-store or through visa cards.
Additionally, reward panels like Swagbucks and Inbox Dollars pay you for watching videos after you have signed up. These sites will tell you the duration of every video and some might require you to like the videos.
To maximize earnings, you can make in a short time, sign up for these highest-paying surveys platforms here.
Under the Table Jobs Hiring
Even if you are already working for an organization, may it be part-time or full-time, there are simple gigs you can do that can help you increase your savings, pay your debts faster, or even increase your investments.
You might think that you don't have any unique skills to offer but wait, some of these gigs are very simple to perform and you'd be surprised how much people are willing to pay just to get the work done.
9. Graphic Designing
Do you love art and you've got eyes for designs? Then this is one of the jobs you should consider. Graphic design not only requires you to have a good eye for detail but also adeptness with computers.
As I had mentioned at the beginning of this article, your resources will come in handy in ensuring you get the most from this under the table jobs. Given the insane competition in this line of work, you will need to invest in yourself to perfect your skills, especially if being a full-time graphic designer is something you want to explore.
In today's world, companies work with graphic designers to create the visual aspects of advertisement such as t-shirt designs, logos for their websites, product illustrations, and website designs.
If you're a beginner, places like Craigslist and Facebook are great places to start.
10. Microtasker
Amazon Mechanical Turk (MTurk), the original microtask employers – is a platform that links developers and businesses to globally qualified individuals to carry out tasks.
These tasks are video and image processing, data verification and processing, information gathering, transcribing, identifying objects in images or videos among many other jobs.
Similar to MTurk, Clickworker distributes tasks to freelancers. Their tasks include taking surveys, proofreading, copy editing, data categorization, and much more. These tasks are easy and you can do them either on your computer or mobile phone.
With Fiverr, you sign up as a 'seller' and become a member. Some of the services you sell in the company include video production, translation, writing, graphic design, and digital marketing.
Buyers are small businesses and entrepreneurs who need these services to grow their businesses.
11. Selling Crafts
If you have an active imagination and love crafting beautiful items out of anything you find, why not convert that skill into a money-generating activity?
Whatever craft you create, be it jewelry, pottery, wall hangings, woodwork, textiles, glassware, or knick-knacks of all kinds, there's always a market for everything. You can sell them to your friends and neighbors, at art shows, garage sales, local festivals, and craft shows.
You don't have to entirely come up with a new item; through flea markets, you can come across an item that pleases you, put in your skills to modify it, or do some final touches and sell it at a profit.
Pinterest has many great ideas that could boost your creativity. If you blend in the ideas right, you'll find yourself having converted trash into treasure.
Even better, you could start your own Etsy store if you're confident that you have unique goods to offer the market.
Under the Table Jobs at Home
You don't have to travel miles or spend incur more costs just to secure part-time under-the-table jobs. Most of these ventures are right where you live. All you need to do is be on the lookout for opportunities. Here are a few that might just be next door.
12. Handyman
Do you have a general knowledge of fixing items? These skills could range from fixing electrical appliances, computers, or woodworking just to mention a few. Whatever it may be, people will be willing to pay for your services, and chances are you won't have to travel far to secure these gigs.
There are many channels you could use to secure these gigs. To begin with, you can check out your local Facebook groups for people looking to hire for such services. Alternatively, you can use these groups to market your services for your neighbors to see.
Further, you can use websites like Taskrabbit – a freelance company in partnership with IKEA that helps link individuals who need assistance with tasks such as assembling their furniture with people like you.
Apart from assembling furniture, TaskRabbit can also connect people who either need help with or are willing to offer the following tasks:
TV mounting

Moving

Painting

Lighting installation

Delivery services, e.t.c
If you know that you can do any of the above-mentioned tasks, sign up now!
13. Cleaning jobs
Searching for under-the-table cash jobs? If you are confident in your cleaning skills, why not make extra bucks by helping others keep their living environment spick and span?
Most people in the urban areas don't like cleaning, leave alone having the time to carry out the task.
One of the bright sides of this kind of job is that you don't have to be a professional. You can also get these jobs easily by either asking your relatives or friends or even visiting sites like Indeed and Craigslist where there are tons of house cleaning gigs awaiting you.
According to Thumbtack, a house cleaner is paid between $20-$25 per hour and you can choose to pay more if you were asked to carry along your supplies such as your vacuum cleaner.
Also Read: 15 Best Places to Find House-Cleaning Jobs
14. Babysitting
Babysitting has the potential of becoming one of the jobs that pay cash on the spot. What's more, you don't need much experience as long as you are good with children.
You can choose to post your babysitting services on platforms like Craigslist or Care.com. Although these are reliable sites, I've heard that most parents might hesitate to pick someone from such sites because they would rather entrust the care of their children to someone they can trust.
This brings us to the hardest part of this job; entering the circle of the few individuals that parents can trust with their kids. Once you manage this huddle, you get the rest of the advertisement for free!
So, where else do you find parents willing to rent your services as a babysitter? Try moms' clubs, church groups, local Facebook groups, family, and friends.
According to a study conducted in 2021 by Urban sitters, the national hourly rate for babysitters is between $18.36 and $21.23
15. Pet Sitter/ Dog Walker
Are you an animal lover? You can give plenty of love and receive some with this job.
People with busy work lives or jobs away from home might lack sufficient time to take care of their pets. Instead of checking them into daycare, some pet owners prefer to hire other people to take care of them.
That's where you come in!
This kind of side gig might involve house-sitting pets or even taking them on a walk, especially for the dogs. Even though dogs have an inept desire to roam, they are mostly confined to the house by their owners.
Apps like Rover, one of the largest sites for dog walkers and pet sitters – can help you find local people in need of a Dog walker or pet sitter. All that you need to do is create an account with Rover for free.
According to research carried out by Home Guide, a dog walker can charge a fee ranging from $10-$35 per walk.
Conclusion
What is under the table jobs meaning? In simple terms, these are the jobs you have that are off the records. As we have read in the above article, these jobs are meant to boost our monthly salary.
Under the table jobs are suitable for anyone with some time to spare whether during the weekend, evenings, or when you are off. While some may require some polished skills, others only need your natural skills and passion and you are good to go.
Do you think there's an under-the-table job or jobs for you on our list? We would love to hear from you!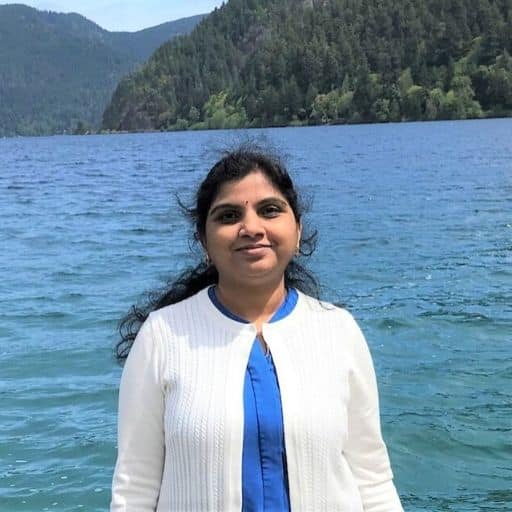 Hey Folks, thanks for stopping by my blog!
I'm Swati. I'm a mom, side hustler, full-time blogger and a millennial work-at-home expert featured on Forbes, CEO Blog Nation, Referral Rock, Vital Dollar, and Databox blog. I embarked on this impeccable journey to expose my online monetary experiences and help you all earn money from home. Come join my make money revolution and attain financial freedom – it's not as hard as you think!