While there are plenty of dirty ways to make money, some are dirtier than others.
However, these jobs can be surprisingly lucrative enough for both attractive women and men, especially if you are willing to do things that most people aren't.
Interested to learn more? Let's take a look at some of the easiest and the most lucrative dirty jobs & side hustle ideas to get you started:
Dirty Ways to Make Money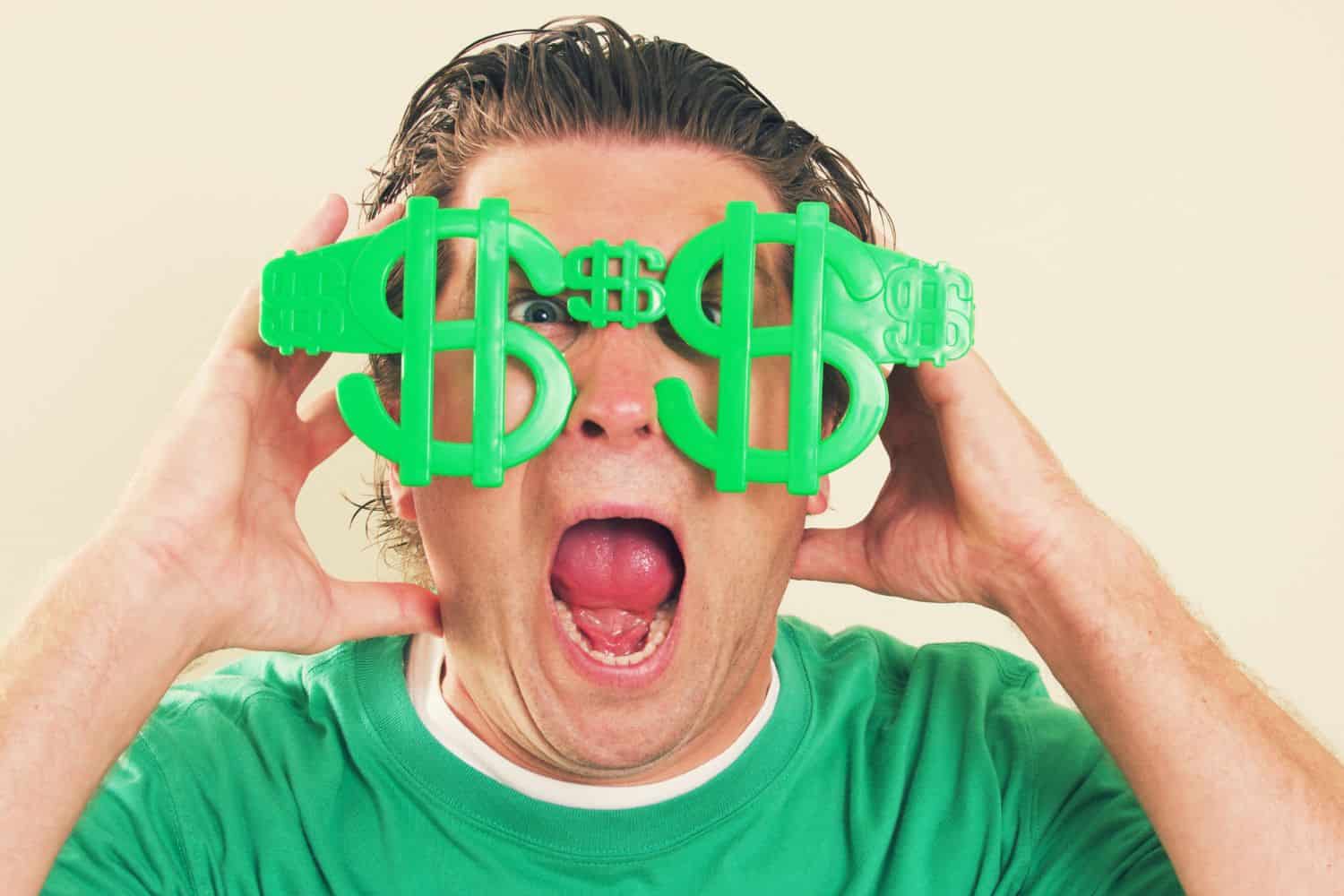 1. Toilet Cleaner
| Average Pay: $54,027 per annum
Most people dread cleaning toilets, but it's a dirty job that somebody has to do. And if you're willing to get your hands dirty, you can actually make quite a bit of money doing it.
There are two ways to go about it: you can either work for a company that cleans toilets or start your own toilet cleaning business.
Working for a company like Mc.Donald's, HomeDepot, or Walmart is often more stable and less work than starting your own business, but you will be paid less per hour.
If you start your own business, you'll have to put in more work upfront to get things going, but you can ultimately earn more money. Plus, you'll have the satisfaction of being your own boss. So if you don't mind getting down and dirty, toilet cleaning could be a surprisingly profitable endeavor.
2. Be a Dog Poop Scooper
| Average Pay: $63,179 per annum
Picking up dog poop may not be the most glamorous job in the world, but it can be surprisingly profitable. There are many dog owners who are simply too busy to scoop the poop themselves, and they are willing to pay good money to have someone else do it for them.
In addition, picking up dog poop can help to create a cleaner and more pleasant environment for everyone. By keeping sidewalks and parks free of dog waste, you can help to make your community a better place to live.
Of course, this job is not for everyone. But if you don't mind getting a little dirty, it can be a great way to make some extra money.
Also Read: Illegal Side Hustle Ideas that aren't advisable
3. Work in a Slaughterhouse
| Average Pay: $29,900 per annum
Most people manage to go through their lives without ever having to see where their food comes from. But for those who work in slaughterhouses, dealing with the reality of where meat comes from is a daily occurrence.
While it's definitely not a job for everyone, slaughterers are paid relatively well for their efforts. In addition, most slaughterhouses are located in rural areas, so it can be a great way to escape the hustle and bustle of city life.
If you're not squeamish about blood and gore, then working in a slaughterhouse could be the perfect job for you. Just be warned – it's not for the faint of heart.
4. Collecting Roadkill
If you live in an area where there is a lot of roadkill, you can collect it and sell it to rendering plants or other businesses that use animal products.
Of course, collecting roadkill is not for everyone. It can be a messy and dangerous job. But if you are willing to put in the effort, it can be a great way to make some extra money, plus help reduce the amount of waste that ends up in landfills.
5. Professional Dumpster Diver
Have you ever thought about becoming a professional dumpster diver? Yes, this is a real job, and it can pay quite well if you're willing to get your hands (and clothes) dirty.
Dumpster diving or junk dealing is salvaging from large commercial, residential, industrial, and construction containers for unused items discarded by their owners but deemed useful to the picker. It is not confined to dumpsters and skips specifically and may cover standard household waste containers, curbsides, landfills, or small dumps.
A recent NyPost case study features a mom who quit her job to pursue this profession and makes about $1,000 a week.
So, if you're looking to make a quick buck and don't mind getting your hands dirty, then dumpster diving might be right up your alley.
6. Work as a Janitor
| Average Pay: $31,819 per annum
Being a janitor can be a very rewarding career. Not only do you get to help keep a school clean and safe for students, but you also get to earn a good wage.
In fact, according to the Bureau of Labor Statistics, the average janitor earns over $25 per hour. And with many schools requiring janitorial staff on an around-the-clock basis, there are plenty of opportunities to pick up extra shifts and earn even more money.
So if you're looking for a stable career with good earning potential, consider becoming a janitor. It might just be the perfect fit for you.
7. Elderly House Cleaner
| Average Pay: $16.69 per hour +Benefits
One of the most in-demand jobs right now is Elderly House Cleaner. It involves cleaning houses of the elderly who can no longer do it themselves and need help around the house. That's where you come in.
As an Elderly House Cleaner, you'll be responsible for doing things like dusting, vacuuming, mopping, and taking out the trash. Plus, it pays well. So if you're looking for a stable job with good pay, look no further than Elderly House Cleaning.
Also Read: High-Paying House Sitting Jobs
8. Professional Mover
| Average Pay: $18.37 per hour +Benefits
Many people dread the thought of moving, and with good reason.
Packing up all of your belongings and schlepping them to a new location is no picnic. That's why there are professional movers who make a living by helping people with their moves.
While it's true that being a mover can be hard work, it can also be quite lucrative. So, if you don't mind getting your hands dirty and doing some heavy lifting, a career in the moving industry might just be for you.
9. Lawn Technician
| Average Pay: $17.74 per hour + Benefits
If you're looking for a dirty job that pays well, you might want to consider a career in lawn mowing or landscaping.
There is always a demand for these services, so you should be able to find steady work. Of course, you will need to have some experience in landscaping or gardening before you can start your own business.
But if you're willing to put in the hard work, lawn mowing and landscaping can be a very rewarding career. You can also start your own business once you master the art!
Also Read: Websites to find Odd Jobs
10. Gutter Cleaning
| Average Pay: $39,063 per year
If you're looking for a seasonal job or business idea that can provide a good return with very little investment, gutter cleaning is worth considering.
Spring and fall are the busiest seasons for gutter cleaners. That's because leaves are falling and gutters need to be cleared out frequently.
You can make some decent money cleaning gutters. In fact, the average gutter cleaner charges between $75 and $200 per job. And with most jobs taking less than an hour to complete, you can see how it's possible to earn a healthy income from this type of work.
11. Be a Handyman
| Average Pay: $20.97 per hour + Benefits
Handymen are always in demand. If you're handy with a paintbrush or a wrench, you can make some good money by offering your handyman services to those who need them.
Whether it's fixing a leaky faucet or painting a room, there's always someone who needs a reliable person with a steady hand and some experience to get the job done right. That's where you come in.
This is especially true if you live in an area with a lot of new construction. With so many people moving into new homes, there's always a need for someone who can help out with the little things.
You might just be surprised at how much business you can get.
Also Read: 30 Under the Table Jobs for Fast Cash
12. Sell Your Hair
Consider selling your hair. Yes, you read that correctly – your hair can be worth a lot of money to the right buyer.
Hairsellon, an online marketplace that connects buyers and sellers from all over the world, makes it easy for you to sell your hair no matter where you are.
As long as your hair is over 6 inches, you can list it on the site and find a buyer in no time. Simply create a listing, wait for a buyer, and then ship your hair off when the sale is complete. It's that easy!
So, if you're not hesitant to sell your extra hair for some quick cash, why not give it a try? You might be surprised at how much your hair is worth. Start selling today!
Also Read: Beware of Illegal Ways On PayPal
Kinky Ways to Make Money Online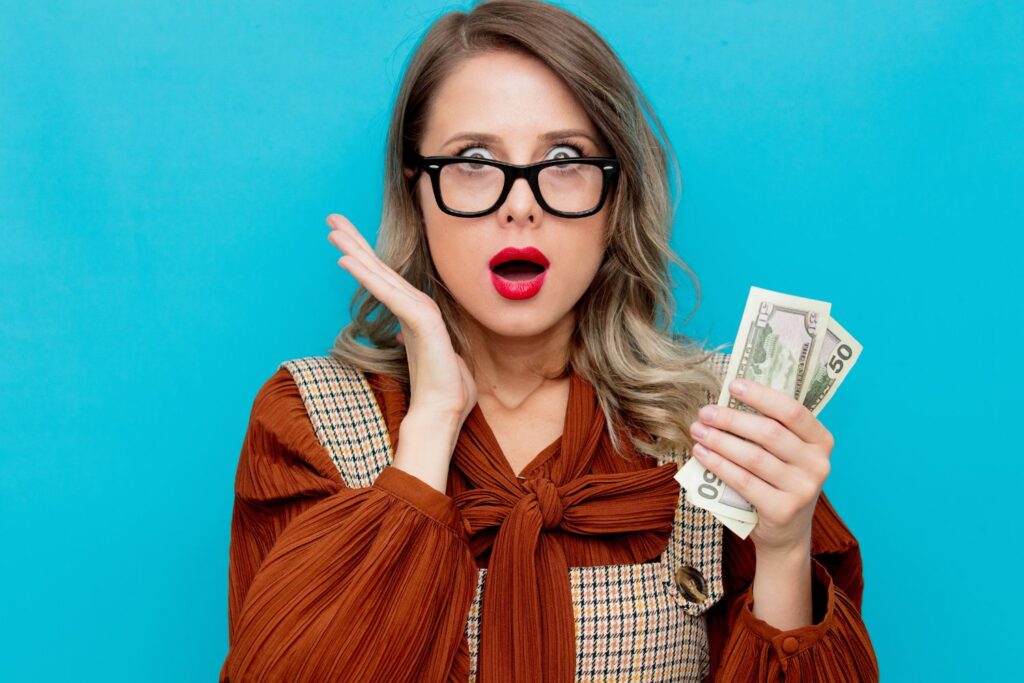 There are all sorts of kinky ways to make money online. Whether you're into camming, sexting, or something else entirely, there's sure to be a way for you to get paid for your dirty deeds.
And best of all, you can often set your own hours and decide how much (or how little) you want to work.
So if you're looking to make some extra cash while having a whole lot of fun, here are the top ways:
13. Sell Your Dirty Undies and Socks
This is probably the dirtiest way to make money fast, as it involves selling your soiled wear for money.
Certainly, selling used panties or dirty socks is a fetish and not for everyone.
It requires a certain level of comfort with one's own body and bodily fluids, as well as a willingness to engage in potentially risky behaviors.
However, for those who are willing to take on these challenges, it can be a very lucrative way to make money.
In addition to the financial rewards, there is also a certain amount of potential risk that comes with being able to sell such intimate items. Be wary of the risks before proceeding to take up such jobs.
Ultimately, only those who are comfortable with the idea of selling their soiled items should consider taking up this job.
Register to start selling for free on Snifffr, a trusted marketplace for selling used socks and underwear online.
Check out Snifffr Review here.
14. Sell Dirty Feet Pics
Does it sound like a strange idea?! There's actually a huge market for this type of content.
Many people are willing to pay a good price to buy pictures of feet that are covered in dirt, mud, or other substances.
In addition to providing visual stimulation, dirty feet pics can also be used for marketing and modeling purposes.
Also, some foot fetish enjoys seeing pictures of feet that are covered in dirt or grime; it's a turn-on. Either way, there's no denying that dirty feet pics have a unique appeal.
If you have a knack for taking good foot photos, you could consider selling feet pictures for financial success.
Check out this ultimate guide to selling feet pics for extra money
15. Be a Professional Cuddler
Being a professional cuddler sounds like a dream come true for some people. You get to lie around and snuggle with guys for money and make about $40 to $80 per hour, plus tips.
What could be better than that?
While it may seem like a great gig, there are actually a few things you should know before you sign up.
First of all, you need to be comfortable with physical affection. This may seem like a given, but not everyone is okay with being touched by strangers.
If you're not comfortable with hugging, kissing, or even holding hands, then this probably isn't the job for you.
Secondly, you need to be aware of the potential awkwardness that can come with cuddling.
You're going to be spending a lot of time close to someone's body, and there's always the possibility that things could get weird.
Finally, you need to be prepared for the fact that most of your clients will just want to talk. Cuddling is often seen as a way to connect with another person, so don't be surprised if your clients want to chat as well as cuddle.
If you're okay with all of these things, then professional cuddling could be a great way to make some extra cash.
Check out this post to become a cuddle buddy!
16. Be a Kinky Webcam Model
Camming is perhaps the most well-known way to make money in the adult entertainment industry.
Sites like Chaturbate and MyFreeCams allow people to perform live shows for viewers all over the world. And while it does require some initial setup and investment (in terms of equipment and internet connection), camming can be hugely profitable.
Webcam performers can easily make hundreds or even thousands of dollars per day.
17. Get Paid to Flirt and Sext
Flirting is an easy gig for anyone who loves spending time chatting online, as it allows you to work from home and set your own hours. Plus, no experience is required, so anyone can get started right away. Not only, is a fun, but an easy way to make some extra cash online.
There are numerous companies that will pay you to talk dirty on the phone, and all you need is a mobile and a good imagination.
Sites like Phrendly.com, Chat Recruit, and Flirtbucks.net offer this opportunity, so you'll be responsible for engaging in conversations with members of the site's community, flirting and chatting with them in order to build excitement.
Phone sexters typically make $2-$3 per minute, so it's certainly possible to earn a
So what are you waiting for? Start earning some extra cash today by becoming a chat operator.
Pros and Cons of Dirty Ways to Make Money
It's important to weigh the pros and cons before you decide whether or not a dirty job online is right for you. Here are some of the pros and cons of taking up dirty jobs online or offline.
| PROS | CONS |
| --- | --- |
| Can be a great way to make money. | You may have to deal with some pretty disgusting things and awkward people along the way! |
| You can often set your own hours and work online or offline. | If you're not careful, you could end up in trouble. |
| You may have the opportunity to learn new skills. | Need a lot of hardwork on your end. |
Overall, if you're willing to put in the work, it can be a great way to make money. Just be sure to do your research and always take safety precautions!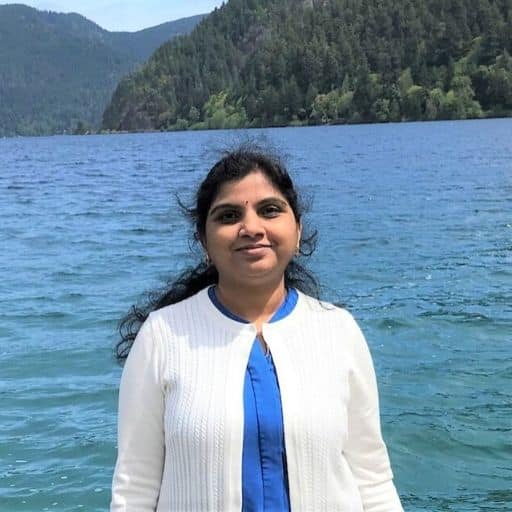 Howdy Folks, thanks for stopping by my blog.
I'm Swati, a proud mom, dedicated side hustler, full-time blogger, and a recognized millennial work-at-home expert. My expertise has been featured on esteemed platforms such as Forbes, CEO Blog Nation, Referral Rock, Vital Dollar, Databox blog, and many more. I have embarked on this incredible journey to share my firsthand experiences in the world of online income generation and to assist all of you in earning money from the comfort of your homes.
Join me in my mission to revolutionize the way we make money and achieve financial freedom. Trust me, it's not as challenging as it may seem!
Together, let's explore the boundless opportunities and pave our paths towards a prosperous future.