Have you recently come across the term "odd job apps" that pay you for your work?
Apparently, there are hundreds of apps for odd jobs dwelling on the digital platform that list all sorts of tasks? And, undoubtedly, get paid to do tasks apps are the best places for you to find instant paying cash jobs, with or without experience.
If you did, maybe you are not aware of how they work? Well, No Worries! We are here with all the top facts and stats about the renowned odd job apps. They will help you get a good understanding of these apps to make instant cash.
While some may not fulfill your entire needs but pay an adequate amount to satisfy the basic ones.
Whether you are a student finding ways to make money to bear your expenses while studying or someone searching for another earning source, with these apps in existence, you can earn a lot more than you ever thought.
So, are you ready to make extra money with/without moving out? If yes, then follow us to read about the real money-making apps that will help you make instant cash in a few hours.
What Are Odd Jobs?
Cambridge Dictionary defines odd jobs as "small jobs of different types, especially those that involve repairing or cleaning things". These are the kind of jobs that you engage in during summer breaks and the weekends.
They include unusual, occasional, one-off, one-time, and stop-go kinds of gigs. Typically, the tasks are casual and manual in nature. Pay is usually per hour or until the completion of the work. As such, you work for a short stint and move on to the next task.
What this means is that it's rare that you will get an odd job that can employ you permanently or for the long haul. Nevertheless, with a constant supply of different odd jobs, you can make ends meet, from one payment to the other.
Think of a jack of all trades in your neighborhood; they can wash your car for $20 and move to your neighbor's and make $20 for lawn trimming- all before noon.
Typically, high-paying odds jobs may require you to have a laptop, car, phone, or handyman tools.
Things that you probably have lying around gathering dust. The point is that you may not have to buy new gadgets, tools, or appliances for any of these job opportunities.
Odd Jobs List –
Examples of Odd Jobs
You might ask, what are examples of odd jobs?
This post looks at different examples of odd jobs for both men and women. You'll also find jobs that are fit for kids looking to raise their allowances. What I like about this kind of gig is that they are available everywhere you look. From big and small communities to offices and the rural areas.
Some of the tasks involved include short consumer surveys, gardening work, cleaning, clerical tasks, shopping runs, house chores, pet care, plus skilled services.
Quick Job Apps: Odd Jobs Apps
So, which apps are the best? To make it easier to download and work with legit jobs platforms, I've put together a list of job apps for various purposes for both iOS and Android users.
Whether you are looking to earn money by playing games, delivering food, taking paid surveys, or working as a virtual assistant, your next paying gig could come from a smartphone app, I'm talking about the economy that comes with flexible working hours, no interviews, and fair pay.
The trick lies in identifying your academic or artistic skills. Next, you sell your services to the highest bidder. Even better is the fact you can earn from some of these apps through referral programs – that's free money in your pocket for sharing links!
Listed below are the best apps for odd jobs for those who want to get rewarded instantly to bear their extra expenses.
Food Delivery App Jobs
With access to these food delivery app jobs, you can effortlessly accumulate a decent amount of money while staying away from your home. Let's take a quick look at some of the best apps for odd jobs and get going!
1. DoorDash
Are you ready to get paid to deliver local restaurant orders to customers? DoorDash is one of the best odd jobs on this list when it comes to door-to-door food delivery. It is available in over 4,000 cities, mostly in the US, Canada, the UK, and Australia.
Working as a rider, you deliver ordered food and customers pay through the DoorDash app, so you won't have to worry about collecting payment. Their payment method also allows you to know how much you will make before accepting any order.
This food delivery app will also allow you to plan your shifts on your own terms in advance. You can choose to open the app and wait for your area to turn red which means orders are actively being placed.
To make the most of DoorDash, it's best to work during meal times, especially during dinner hours. It's at this time when most people are ordering food.
Learn How to Make More Money as a Dasher.
Dashers get paid a flat rate fee, which is normally around $25 but this often depends on the number of orders, distance covered, plus other factors. You also keep 100% of your tips.
Deliver for DoorDash with your bike and keep what you earn.
Apply to become a Dasher today!
2. Instacart – Grocery delivery app jobs
If you like shopping, you may be interested in becoming an Instacart shopper.
People use this grocery delivery app to order groceries from their favorite local stores and have them delivered to their doorstep. There are over 500 million products available to shop from in over 40,000 stores.
Instacart mainly hires independent contractors to do the shopping and deliveries. Sign up to become a shopper and they'll let you know if they are hiring in your area.
However, you must pass a background check and undergo some basic training before you are deemed ready to start working.
What more Instacart shoppers sign up for shifts that fit their schedule in advance and get paid weekly via direct deposit. Shifts are available for early mornings, afternoons, evenings, and weekends.
The company offers its services via a website and mobile app for both Android and iOS devices.
3. UberEats Rider
UberEats is a food-related quick jobs app where you can order breakfast, lunch, as well as dinner wherever you are in major cities. Similar to DoorDash, riders keep 100% of the tips and get paid for each complete delivery.
You can also earn cash by redeeming your earnings up to at least 5 times per day. Delivery can be done using a bike, car, or scooter.
If there are lots of restaurants in your area and an even higher number of residents or workers, expect to make up to $12 per hour.
4. GoPuff
GoPuff is yet another food delivery app that pays you to deliver snacks and other essentials to customers in your area. It's very much similar to DoorDash and Instacart.
The only difference is that, with GoPuff, people order everything from light groceries and small toiletries to ready food and alcohol. I also like the fact that you can order pet food and toys from the app.
GoPuff operates like a mobile convenience store and it's available in over 500 cities in the US. You'll need to be at least 21 years old and have a valid U.S. driver's license (with insurance) to become a Gopuff rider.
In addition, you'll need a Smartphone and have the app installed to view orders timely. Drivers have a guaranteed minimum hourly pay plus you get to keep all your tips.
Become a Gopuff driver-partner
Odd Jobs Websites
The gig economy is not limited to apps only; with both old and new jobs websites listing new gigs daily. For the best odd jobs from websites, try the following sites:
5. Fiverr
Like TaskRabbit which supports you to do freelancing work, Fiverr is another alternative to the site near you. This freelancing gig jobs app lets you put a price tag on your tasks, known as Gig Packages.
The price range is $5 to $995 can be put according to your skills. If you are too good at what you do, you can price them higher. On the other hand, if you are a newbie, starting from the base price is beneficial.
You can work on skilled and unskilled tasks based on your convenience. The skilled ones include the digital field, while the unskilled ones include virtual assistance or data entry.
Since you have the freedom to choose your niche and to work on it at your convenience, you can fix your task type and rate.
If you are good at skilled tasks, you can list them in your profile and put a price tag according to your skill level, as mentioned.
Hence, if you are interested in freelancing and use Fiverr as the preferred platform, sign up here to register and get started.
Originally the average rate of each task was $5 but nowadays, with the 'gig package', you can price your tasks for anywhere from $5 to $10,000.
The trick to maximizing your earnings is to ensure that you get positive reviews from clients and also offer quality services. Upon completing a job, you will be paid through Fiverr's secure payment system.
They take a commission of 20% of the price as a fee. However, withdrawing your earnings is allowed only after 2 weeks to ensure customer satisfaction.
Fiverr is an Israelian Company with its headquarters at Tel Aviv-Yafo, Israel.
Learn How to Make $5 Instantly
6. Amazon Mechanical Turk
Also known as "MTurk", this is a crowdsourcing website that lets you work on a variety of tasks. It lists thousands of odd tasks classified under "human intelligence tasks" or HITs.
These include jobs such as identifying objects in a picture or video, data entry, translating content from one language to another, preparing transcripts of audio recordings, and participating in surveys.
One more thing about MTurk is that they let you know how much you will earn for a particular task beforehand.
To get things going on this site, all you need to do is get registered as an MTurk worker and start completing tasks.
7. Thumbtack
This is a marketplace where you can advertise your business and offer services like landscaping, DeeJaying, home school lessons, home improvement projects, webmaster services, and much more.
Payment depends on the skill and time required to complete a task. For example, house cleaning service average price ranges from $110 to $140, and phone or tablet repair will pay you anything from $80 to $110.
It's free to advertise your work on Thumbtack but you will pay a fee when someone reaches out to you through the platform.
Note: Even when you don't end u getting the job, you still pay for the 'exposure'. Such leads cost you between $1.67 and $15.30, depending on the job's dollar value.
To cause traffic in your account and get bookings, make sure you have pictures of your work and examples of the services you provide. In addition, engage with potential clients by answering queries for free.
Thumbtack is a great app to find jobs near you. You can be hired to perform a one-time task or a long-term project. The app boasts to have received over 6 million 5-star reviews from customers for pros hired through the platform.
8. Fancy Hands
If you would like to become a virtual assistant and work remotely, Fancy Hands might be the right place for you.
It is available in major cities and towns from Florida and Miami to Utah. Fancy Hands links you with clients for some administrative work such as making appointments, shopping for clients, finding and booking hotels, data entry, you name them.
The platform puts you in a community of other VAs. When a client requests assistance on a certain task, you can be assigned to help out depending on your profile.
Rather than working with that same client over the long term, you get to work with different clients on a gig to gig basis. This may, however, hinder you from having an ongoing connection with high-paying clients.
Mostly, the tasks here aren't time-consuming, meaning that you won't be working long shifts. Each task pays anywhere from $3 or more with payments done weekly on Tuesdays.
You will be required to have common Google products on your PC – such as Gmail and Google docs in order to use Fancy Hands.
One more thing, if you do the job well, you could be promoted into a managerial position. This puts you in charge of other assistants for better remuneration.
Click here to register for Virtual Assistant jobs
Apps to Make Money Doing Odd Jobs
Google Play Store and Apple App Store host hundreds of job apps promising quick jobs. What I like about the two main mobile application platforms is that they provide overall ratings.
Even better is that the scoring system is based on user reviews. With this in mind, go through the reviews and download the odd job apps that get the best mentions by current users.
Additionally, it helps to read comments on independent review sites such as Reddit and Trustpilot. This is where you'll get unbiased and critical reviews.
Why? Obviously, with many online scams cropping up, expect fishy job platforms to pay for reviews to boost their ratings.
So, what apps can I use to earn good money performing odd jobs? Here are some top picks:
9. InboxDollars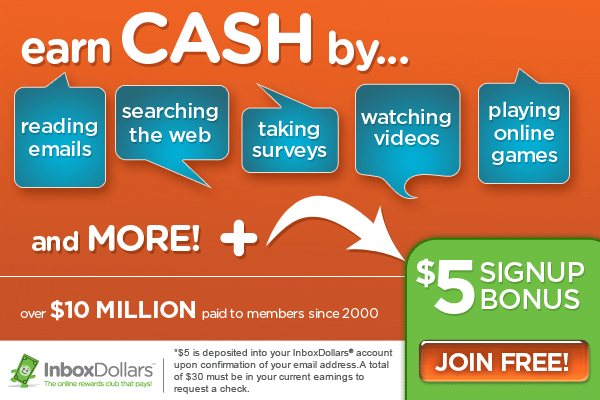 If you've been looking for a work-from-home job and haven't had any luck so far, you may want to give InboxDollars a try.
This is a well-known rewards app that pays you for completing paid surveys, watching targeted messaging (ads), playing games, reading emails, and shopping online. This 4-star rated app scores an excellent A+ on BBB.
Most of these activities take 3 to 5 minutes to finish! And surveys pay anywhere from $0.02 to $5.00, and u to $35 through PayPal or gift card rewards.
You can also earn cashback for regular shopping at your favorite store and get free coupons for items such as beauty products, home appliances, and groceries.
Get a $5 signup bonus on InboxDollars now
10. Swagbucks
Swagbucks is full of exciting ways to do odd tasks. Some of these simple activities include completing paid surveys, playing games, searching the web, and watching videos. It only takes a few minutes to complete these tasks.
Upon submission, you will be rewarded with Swagbucks points that can be redeemed for gift cards or cash through PayPal.
You can make anywhere between 10 to 200 points per survey depending on the difficulty and length of the survey.
However, you need a minimum balance of at least $25 to start cashing out your points. This means that you have to accumulate a minimum of 2500 points to make a withdrawal, with 100SB being equivalent to $1.
Swagbucks is free to join and is currently only available for residents in the UK, United States, Canada, Germany, France, Spain, Ireland, and Austria.
Sign up on Swagbucks and get a $10 welcome bonus
10 Rewards App Similar to Swagbucks
11. Survey Junkie

Survey junkie is one of the best market research and studies sites that pay well for your opinion.
Their surveys are easy and they take about 5-20 minutes to complete. Survey Junkie credits points upon the successful completion of each task.
The company pays via PayPal or by sending you gift cards from popular retailers like Target, iTunes, Sephora, and Amazon.
Even better, you get compensated with bonus points if you start a survey and don't qualify. To redeem rewards, you must accumulate a minimum of 500 points which get you $5.
Fill out this Survey Junkie profile to be linked with matching surveys.
12. Respondent App
This app consists of a research study group that is working online to build up their projects. For each online study, you get paid $300. Isn't that exciting?
If you are interested in carrying out surveys or love to interact with people worldwide, this app is designed for you. You can help these groups with their paid paid research studies irrespective of your occupation.
The basic wage is $140/hr, which determines that you get paid accordingly if you work longer hours.
You need to sign up here to join the Respondent app. You can use either your Facebook or LinkedIn login details to get verified on this app.
Whenever a new opportunity comes, you will be notified instantly through your provided email and start working immediately.
Also Read: Is Respondent.io Worth It?
13. User Interviews
The next one on this list is the user Interviews' odd jobs app. This app is more suitable for those who are interested in creative and general fields. These fields include critical areas in food, technology, pets, goods, etc.
This app is more inclined towards these specified niches, unlike the studies based on surveys.For every study that you do, this app pays you $50 – $100. On completion, you can receive cash or gift cards, which you can redeem within the specified validity period.
If you are interested in any of these niches, you should sign up for this app. Besides showing your creativity, you get to learn a lot and interact with people you never met before.
You can carry out the entire research by sitting at home and devoting a few hours of your day. While learning unknown facts and bursting the myths, you can generate a massive amount of money in no time.
User Interviews has a commitment to its services and resolves the complaints immediately. The headquarter of this business is situated in the United States of America.
On signing up and getting associated with User Interviews, you will receive emails regarding the new projects. You can skim through the listed projects and opt for the one you are good at.
You will be directed to a screening test upon opting for your desired study. Once you have aced the test, you can participate in the ongoing projects and make money.
Connect With Product Research Companies
14. Healthy Wage
Are you a fitness freak? If yes, don't miss this opportunity to gain cash while losing fat.
For those of you who don't know about this app, don't worry! You will know about it here. Headquartered in New York, Healthy wage is an app designed for those willing to lose weight and take up intense weight loss challenges.
Looking for "odd jobs near me that pay cash"? This is the app for you. For every challenge you complete, you are paid a certain amount, not virtually but in real cash.
This app aims at keeping people fit and is a boon for those who find it hard to get off and work out.
The fascinating and inviting part about this app is, that if you can achieve your goal and complete the task, you can be rewarded up to $10,000. However, there are specific conditions that you have to abide by to earn this massive amount.
The prize is based on the amount of weight you want to lose, and current body measurements, and that is in the final results and undeniably the length of the challenge.
If you are uncertain about the challenge, you should accept, and how much you will earn from it, you can rely on this prize calculator.
Besides investing your time, you also need to invest a small amount of money in participating in this weight loss challenge. You first need to place a bet on the challenge.
If you complete it, the return value will be two or three times the initial investment. Sign up on the Healthy wage app to quickly lose some pounds in no time!
On the flip side, learn how to get paid for eating, sleeping, and drinking beer.
What are The Apps For Odd Jobs Near Me?
Now that you know about the best odd job apps, you must be intrigued to join one immediately. For doing so, you need to search for the ones available near you.
To make your task more effortless and help you get into "the one" created just for you, we have brought a list of apps for finding odd jobs in your locality. Refer to the section below and learn about the benefits of using those.
Once you find a suitable match, click on the signup link and start before someone else leaps.
15. TaskRabbit
Available in more than 30 cities across the US, Canada, and the UK, TaskRabbit is a popular app for odd jobs that connects freelance workers with local clients who need labor in their homes. From fixing a leaky toilet to furniture assembly and yard work, there are hundreds of jobs available on this app.
Sign up for TaskRabbit and create a profile highlighting your experience and credentials. It's also best to share pictures of your work to act as your portfolio for attracting clients. Like on Fiverr, work on getting positive reviews and be patient when it comes to getting your first customer.
You may even choose to offer an introductory bonus in order to attract clients so as to score some good reviews on your profile.
Typically, most 'Taskers' on the app earn $30 to $60 per hour. It is, however, important to note that a project usually goes to the lowest bidder.
You'll get paid through an online system that when you complete a task, less 15% of the price as TaskRabbit's commission. You get 100% of any tips from clients.
Looking for help with your home projects? Use coupon – NEW10US to try them out!
16. EasyShift App
Easy Shift offers you a platform where you can keep yourself updated with the latest products in town. How does it do that?
The answer is pretty simple. You get small tasks to accomplish by visiting the areas in and around your location. This makes it the best app for errands and odd jobs near me.
All you need to do is step out of your home and go window shopping. Exciting? It is, and there is more to it. Besides window shopping and familiarizing yourself with the products there, you have some work on your to-do list.
Visit any supermarket in your locality, take pictures of the products on display, check the price tags, the manner they are promoted, and introduced them to the customers.
The task ends here!
Complete this small task and get rewarded for your Sherlock Holmes-type detective mission. As the name suggests, this work is easy, and you can do it every day with ease.
Easy Shift, founded in the year 2010 is based in Kentfield, California, USA. To sign up and start your job, click here and register yourself with Easy Shift.
Set up a Paypal account and get paid within 48 hours upon gig approval.
17. Fancy Hands
Do you know your hands hold magic? Confused? The section below will erase all your confusion.
For starters, Fancy Hands is a digital platform that lets you work as a virtual assistant while at home. This odd jobs' app uses you as an assistant for doing minor odd jobs like data entry, price checking, booking hotels for customers, etc.
You earn money for providing this assistance without stepping out. Sit back and relax while moving your fingers and winking at your smartphone's or PC's screen.
Also, the other benefit is if you work well and maintain consistency, you will get promotions. By getting promoted, you will get a chance to work with other team members and get hold of some newbies working under you.
This app provides you with the best opportunity to show your managerial skills and provide quality assistance. If you are fascinated and want to explore your leadership skills, let not this opportunity pass away.
This platform has virtual assistants based in the United States of America and holds accreditation by the BBB because it meets their standards and works accordingly.
Sign up here and get associated with fancy hands to charm your managers and become a manager yourself.
18. Spare5 App
Love to post pictures on Instagram? Do you spend more time tagging your friends on your Instagram Photographs and writing a catchy caption? If that's what you find happiness in, Spare 5 is designed for you.
Unleash your creativity and come up with creative captions. Tag specific pictures, and you are done.
This app helps companies in need of creative people to work on projects that require human input. Since machines can't do all the work, they need human minds and creativity.
The tasks are pretty simple. You have to show your talent and creativity by coming up with catchy keywords for pictures. You will also be asked to tag the pictures and make them ready for publishing.
Video and audio files are also included, which you can work on and earn money. The better you do, the more you earn. The payment will be transferred to your PayPal account from where you can access it.
Since you carry out such tasks every day, you can effortlessly give your best in such projects and earn massive payments. So signup here and waste no time.
This company is located in Seattle, Washington. With the worldwide trusted accreditation by the BBB, Spare 5 leaves no stones unturned to help you out.
Also Check out: 17 Dirty Ways to Make Money Online
Odd Jobs Apps Near Me
Whenever possible, go for apps that pay you through the platform as opposed to cash transactions. This should help you avoid being swindled out of your hard-earned money.
Now, to help you avoid the hassle of signing up on the wrong apps for nearby jobs, below are my picks for the best app for quick jobs in your locality.
20. Shiftgig
Shiftgig is a virtual staffing agency that matches workers and employers in fields like light industrial work, hospitality, marketing, healthcare, and more.
This is one of the easiest apps to find local odd jobs because you can choose to work on your own schedule. Just clock in and out through the Shiftgig app and get paid through your bank.
21. GigWalk
How would it feel to only walk on jobs that pique your interests? That's what GigWalk is about. The app provides you with a map of your area with available jobs pinpointed via GPS. As such, you get to choose where and when you wish to work.
Further, GigWalk lets you know how much each task pays before you accept it. Applications are done through the platform with pay being remitted via PayPal.
How much you make depends on the gig and time requirement? Jobs pay anything between $5 and $100.
Usually, companies that hire through GigWalk are retail stores. Tasks include brand audits as well as feedback on how products are sold and displayed in locations near you.
Occasionally, you will be required to answer a few questions to ensure you are the right person for the task.
Well Paying Apps for Odd Jobs
For anyone who wants to earn good money at home without traveling to other places, an odd job app is an excellent platform. These apps are available worldwide and are handy for all. They cater to all your needs and provide you with monetary freedom.
Besides, you can work of your own will and generate funds. No bosses! No Worries! And no long hours working!
You need not require specialized skills for performing your tasks because they are significantly easy and can be done by people of any age group. You can do your work in your leisure period and enjoy it simultaneously.
Are you interested in making money and enjoying your life? If yes, then check out the following apps and get yourself registered in one.
22. Rover
If you love working with animals, the Rover app is here to get you paid handsomely. Users on the site buy and sell all kinds of services touching on pet care.
Since 2011, Rover has offered pet sitting, dog walking, and dog boarding services in the US and Canada. You'll be joining the over 100k sitters who are already making money for something they love.
You can make $1,000+ per week depending on the number of clients you bring on board in your locality.
The site gets a 4.4-star rating on Google Play from over 11.5k reviews.
Create Your Rover Profile here
23. FlexJobs
This is a website that has been around since 2007. It is a leading jobs board for freelancers everywhere and employs people from different industries.
Companies and brands pay to list jobs on FlexJobs and you pay to access these opportunities. What I like most about the site is that you get to upload your resume and wait for clients to reach out.
Also, job seekers get access to resources for finding jobs in different categories. You can customize your search on top companies, job trends, company name, location, and more.
There are over 50 job categories on the site. Popular odd jobs include data entry, editing, and writing jobs.
24. Solidgigs
"Stop hunting. Start Billing." That's what Solidgigs promises remote odd job seekers.
The company is similar to sites such as Upwork and Fiverr which lists freelance gigs from all over the world.
However, instead of having AIs match you with jobs befitting your profile, SolidGigs does it manually. That is, they go through about 100 job boards to present you with the best job opportunities.
As such, you get access to the best job lead list there is on the web. For this personalized service, the site charges $19 per month.
Click here to get Solid Gigs alerts
25. Field Agent
Just like GigWalk, Field Agent helps brands and gig work-seekers collaborate. Your job is to check on retailers and report back how merchandise is displayed.
As a mystery shopper, you are also tasked with gauging how customers are treated by retailers. Tasks here pay an average of around $10 per hour and up to $20/hr for expert gig walkers.
Learn How to Get Paid as a Merchandise Mystery Shopper
Apps for Quick Jobs: FAQs
1.

What is the Best App to Find Odd Jobs?
There are many apps for odd jobs such as Fancy Hands, InboxDollars, TaskRabbit, and more. The kind of jobs varies from one app to the other.
TaskRabbit, Fiverr, Instacart, and GoPuff are some of the most reliable odd jobs apps.
For example, the TaskRabbit app connects freelancers with local clients for all sorts of jobs, including yard work, TV mounting, furniture assembly, and moving.
Others like MTurk deal with high intelligence tasks such as transcription and product audit.
Instead of trying to find the 'right one', you can always check out all of them and see which one meets your income needs and your schedule.
It also helps to use apps that come with zero upfront costs with any fees coming after the job is completed and paid for.
2. How Can I Find an Odd Job Quickly?
Finding odd jobs near you is now easier than ever.
You can get jobs through apps for odd jobs such as Swagbucks, Taskrabbit, Instacart, GoPuff, Spare5, and InboxDollars. Websites like Fiverr, Survey Junkie, Thumbtack, and Amazon Mechanical Turk also hire freelancers and part-timers with one-off jobs.
All you need to do is sign up on online job boards that list odd job seekers. Next, fill up your profile, making sure to showcase your skills and experience.
As a beginner, charge clients below or the average rate for a specific task to land work fast. Thereafter, with good reviews and perfect job scores, you can start charging more and more with each new client.
3. How to Find Someone For Odd Jobs?
If you are too busy or short-handed, you may have to postpone doing some essential tasks. Luckily, you can now hire someone off the internet to do odd jobs for you.
Nowadays, there are several apps and websites that keep databases of people who are ready to work for you on short notice.
Job platforms in this category usually allow you to hire freelancers both locally and from around the world. Typically, you get to narrow down your search using keywords such s location, gig type, and experience.
4. How much money can you make with odd jobs?
How much you can make with apps for odd jobs is subject to the task, hourly pay, and the equipment needed to complete the job. It all depends on how much time you have on your hands.
As a part-time gig, you can supplement your income by having several odd jobs lined up during your free time. Some gig jobs can actually add that much-needed experience boost to your resume.
And that's not all, showcasing your workmanship and managerial skills to different contacts also increases your chance of landing permanent employment.
5. What odd jobs can I do for money?
Wondering, what odd jobs can I do for money? You can become a dasher or a rider and get paid to deliver food and groceries to local customers' orders via apps.
Typically, you get paid a flat rate depending on the time taken to complete a given task. Pay may also depend on the distance covered, skill, lead charges, and commissions payable to the platform.
6.

How to Find Odd Jobs in Your Area?
Where can I find local odd jobs? There are many apps for you to find local odd jobs in your area. These include apps such as TaskRabbit, GigWalk, and Rover.
Go for apps that link freelancers with in-person work to allow you to bargain for high pay. You could also try websites like Craigslist and local Facebook groups.
Websites often give you a dashboard where you can advertise your services in your local area. Your user interface will also help you see job listings at a glance.
Even better, some apps and websites display job prices to make your bidding more targeted. Also, ensure that to highlight your strengths and skills with the right keywords for clients to find you easily.
Last but not least, it won't hurt to have a blog or some form of online presence that can aid in your job search. Even without an elaborate blog showcasing your expertise and availability, you can register on sites like LinkedIn.
Here, you get to join a community of job-oriented internet users. There are also apps such as Google My Business where you can register and be visible to gig employers near you.
Apps for Odd Jobs [Final Take]
There are more mobile apps today than ever. From apps paying you for tracking your fitness levels to ones used for ordering food, the choices for odd jobs apps are endless.
That said, when it comes to online job searches, due diligence calls for research on apps that really pay. After all, no one wants to fill up their phone storage space with apps that aren't going to help you find or apply for the job opportunities that interest you most.
Odd jobs can be your way of making that extra cash for college or to offset your utility bill at home. And if you are consistent and skilled, the jobs apps above can actually provide full-time and long-term jobs from both local and global clients.
The ball is in your court. The question is how much are you looking to make and at what time?
Besides, you need not travel to faraway places and miss your family. By sitting in your comfortable space, you can get a suitable job and earn effortlessly.
Additionally, this unique way of making money gives you the utmost freedom. Further, you enjoy what you do rather than carrying an unnecessary burden and feeling exhausted.
Take your pick from the above odd jobs apps, register, and start working right now from wherever you are. And don't forget to comment about your favorite neighborhood jobs app and websites for other job seekers to try out.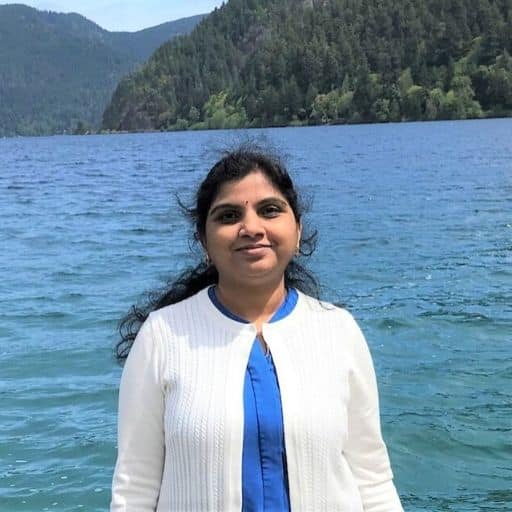 Howdy Folks, thanks for stopping by my blog.
I'm Swati, a proud mom, dedicated side hustler, full-time blogger, and a recognized millennial work-at-home expert. My expertise has been featured on esteemed platforms such as Forbes, CEO Blog Nation, Referral Rock, Vital Dollar, Databox blog, and many more. I have embarked on this incredible journey to share my firsthand experiences in the world of online income generation and to assist all of you in earning money from the comfort of your homes.
Join me in my mission to revolutionize the way we make money and achieve financial freedom. Trust me, it's not as challenging as it may seem!
Together, let's explore the boundless opportunities and pave our paths towards a prosperous future.