Apparently, there are numerous ways to earn quick money from odd jobs apps that list all sorts of tasks. And, undoubtedly, get paid to do tasks apps are the best places for you to earn real cash fast, with or without experience.
So, which apps are the best? To make it easier to download and work with legit jobs platforms, I've put together a list of job apps for both iOS and Android users.
Are you looking to earn money by playing games, delivering food, taking paid surveys, or working as a virtual assistant? Your next paying gig could come from a smartphone app. I'm talking about the economy that comes with flexible working hours, no interviews, and fair pay.
The trick lies in identifying your academic or artistic skills. Next, you sell your services to the highest bidder. Even better is the fact you can earn from some of these apps through referral programs – that's free money in your pocket for sharing links!
Let's take a quick look at some of the best apps for odd jobs that you can do.
Odd Jobs List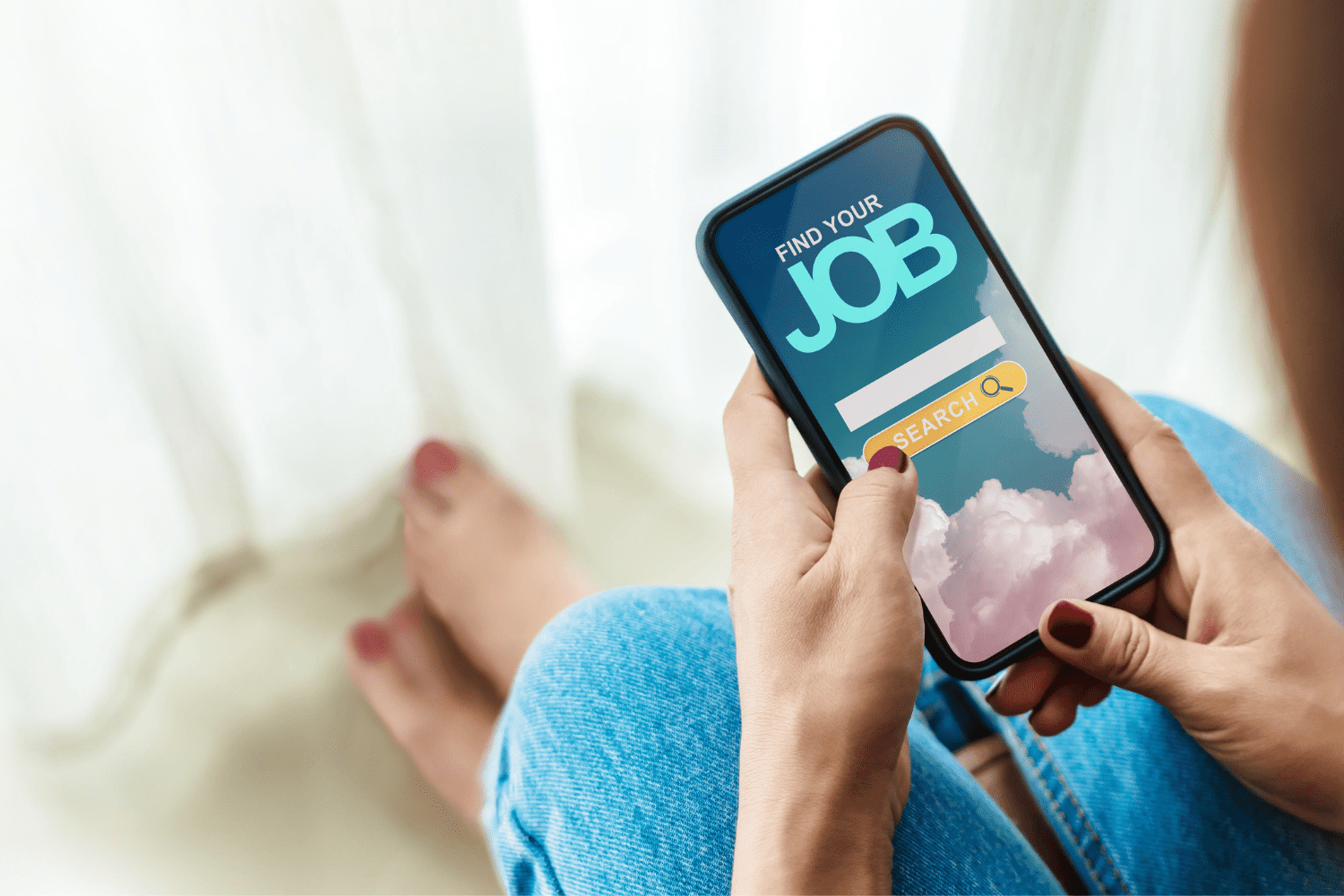 You might ask, what are examples of odd jobs? It all depends on how much time you have on your hands. How much you can make with apps for odd jobs is subject to the task, hourly pay, and the equipment needed to complete the job.
Typically, high-paying odds jobs may require you to have a laptop, car, phone, or handyman tools. Things that you probably have lying around gathering dust. The point is that you may not have to buy new gadgets, tools, or appliances for any of these job opportunities.
Check them out!
1. DoorDash
Are you ready to get paid to deliver local restaurant orders to customers? DoorDash is one of the best odd jobs on this list when it comes to door-to-door food delivery. It is available in over 4,000 cities, mostly in the US, Canada, the UK, and Australia.
Working as a rider, you deliver ordered food and customers pay through the DoorDash app, so you won't have to worry about collecting payment. Their payment method also allows you to know how much you will make before accepting any order.
Sign up, create an account, choose the area you wish to work in. The app will also allow you to plan your shifts on your own terms in advance. You can choose to open the app and wait for your area to turn red which means orders are actively being placed.
To make the most of DoorDash, it's best to work during meal times especially during dinner hours. It's at this time when most people are ordering food.
Dashers get paid a flat rate fee, which is normally around $25 but this often depends on the number of orders, distance covered, plus other factors. You also keep 100% of your tips.
Deliver for DoorDash with your bike and keep what you earn.
Apply to become a Dasher today!
2. Instacart
If you like shopping, you may be interested in becoming an Instacart shopper. People use this app to order groceries from their favorite local stores and have it delivered at their doorstep. There are over 500 million products available to shop from in over 40,000 stores.
Instacart mainly hires independent contractors to do the shopping and deliveries. Sign up to become a shopper and they'll let you know if they are hiring in your area. However, you must pass a background check and undergo some basic training before you are deemed ready to start working.
What more Instacart shoppers sign up for shifts that fit their schedule in advance and get paid weekly via direct deposit. Shifts are available for early mornings, afternoons, evenings, and weekends. The company offers its services via a website and mobile app for both Android and iOS devices.
3. Fancy Hands
If you would like to become a virtual assistant and work remotely, Fancy Hands might be the right place for you.
It is available in major cities and towns from Florida and Miami to Utah. Fancy Hands links you with clients for some administrative work such as making appointments, shopping for clients, finding and booking hotels, data entry, you name them.
The platform puts you in a community of other VAs. When a client requests assistance on a certain task, you can be assigned to help out depending on your profile.
Rather than working with that same client over the long term, you get to work with different clients on a gig to gig basis. This may, however, hinder you from having an ongoing connection with high-paying clients.
Mostly, the tasks here aren't time-consuming, meaning that you won't be working long shifts. Each task pays anywhere from $3 or more with payments done weekly on Tuesdays. You will be required to have common Google products on your PC – such as Gmail and Google docs in order to use Fancy Hands.
One more thing, if you do the job well, you could be promoted into a managerial position. This puts you in charge of other assistants for better remuneration. You also get $20 free for inviting a friend to Fancy hands.
Click here to register for Virtual Assistant jobs
4. UberEats Rider
UberEats is a food-related quick jobs app where you can order breakfast, lunch, as well as dinner wherever you are in major cities. Similar to DoorDash, riders keep 100% of the tips and get paid for each complete delivery.
You can also earn cash by redeeming your earnings up to at least 5 times per day. Delivery can be done using a bike, car, or scooter. If there are lots of restaurants in your area and an even higher number of residents or workers, expect to make up to $12 per hour.
5. GoPuff
GoPuff is an app that pays you to deliver snacks and other essentials to customers in your area. It's very much similar to DoorDash and Instacart.
The only difference is that, with GoPuff, people order everything from light groceries and small toiletries to ready food and alcohol. I also like the fact that you can order pet food and toys from the app.
GoPuff operates like a mobile convenience store and it's available in over 500 cities in the US. You'll need to be at least 21 years old and have a valid U.S. driver's license (with insurance) to become a Gopuff rider. In addition, you'll need a Smartphone and have the app installed to view orders timely.
Drivers have a guaranteed minimum hourly pay plus you get to keep all your tips.
Become a Gopuff driver-partner
Odd Jobs Websites
The gig economy is not limited to apps only; with both old and new jobs websites listing new gig daily. For the best odd jobs from websites, try the following sites:
6. Survey Junkie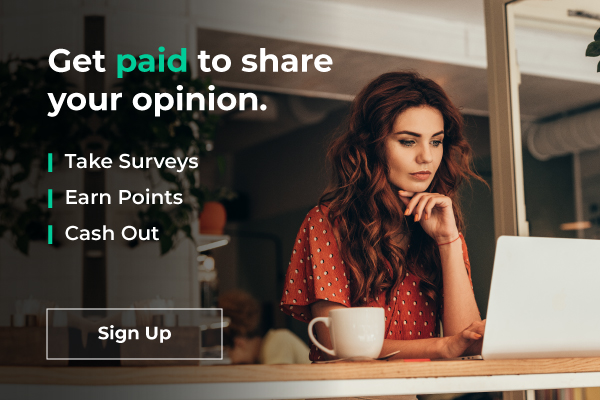 Survey junkie is one of the best markets research and studies sites that pay well for your opinion.
Their surveys are easy and they take about 5-20 minutes to complete. Survey Junkie credits points upon the successful completion of each task. The company pays via PayPal or by sending you gift cards from popular retailers like Target, iTunes, Sephora, and Amazon.
Even better, you get compensated with bonus points if you start a survey and don't qualify. To redeem rewards, you must accumulate a minimum of 500 points which get you $5.
Fill out this Survey Junkie profile to be linked with matching surveys.
7. Amazon Mechanical Turk
Also known as "MTurk", this is a crowdsourcing website that lets you work on a variety of tasks. It lists thousands of odd tasks classified under "human intelligence tasks" or HITs.
These include jobs such as identifying objects in a picture or video, data entry, translating content from one language to another, preparing transcripts of audio recordings, and participating in surveys.
One more thing about MTurk is that they let you know how much you will earn for a particular task beforehand.
To get things going on this site, all you need to do is get registered as an MTurk worker and start completing tasks.
8. Thumbtack
This is a marketplace where you can advertise your business and offer services like landscaping, DeeJaying, home school lessons, home improvement projects, webmaster services, and much more.
Payment depends on the skill and time required to complete a task. For example, house cleaning service average price ranges from $110 to $140, and phone or tablet repair will pay you anything from $80 to $110.
It's free to advertise your work on Thumbtack but you will pay a fee when someone reaches out to you through the platform. Note: Even when you don't end u getting the job, you still pay for the 'exposure'. Such leads cost you between $1.67 and $15.30, depending on the job's dollar value.
To cause traffic in your account and get bookings, make sure you have pictures of your work and examples of the services you provide. In addition, engage with potential clients by answering queries for free.
Thumbtack is a great app to find jobs near you. You can be hired to perform a one-time task or a long-term project. The app boasts to have received over 6 million 5-star reviews from customers for pros hired through the platform.
Best Odd Jobs Apps
There are more mobile apps today than ever. From apps paying you for tracking your fitness levels to ones used for ordering food, the choices for odd jobs apps are endless.
That said, when it comes to online job searches, due diligence calls for research on apps that really pay. After all, no one wants to fill up their phone storage space with apps that aren't going to help you find or apply for the job opportunities that interest you most.
To make your research less time-consuming, below are some of the best odd job apps.
9. Swagbucks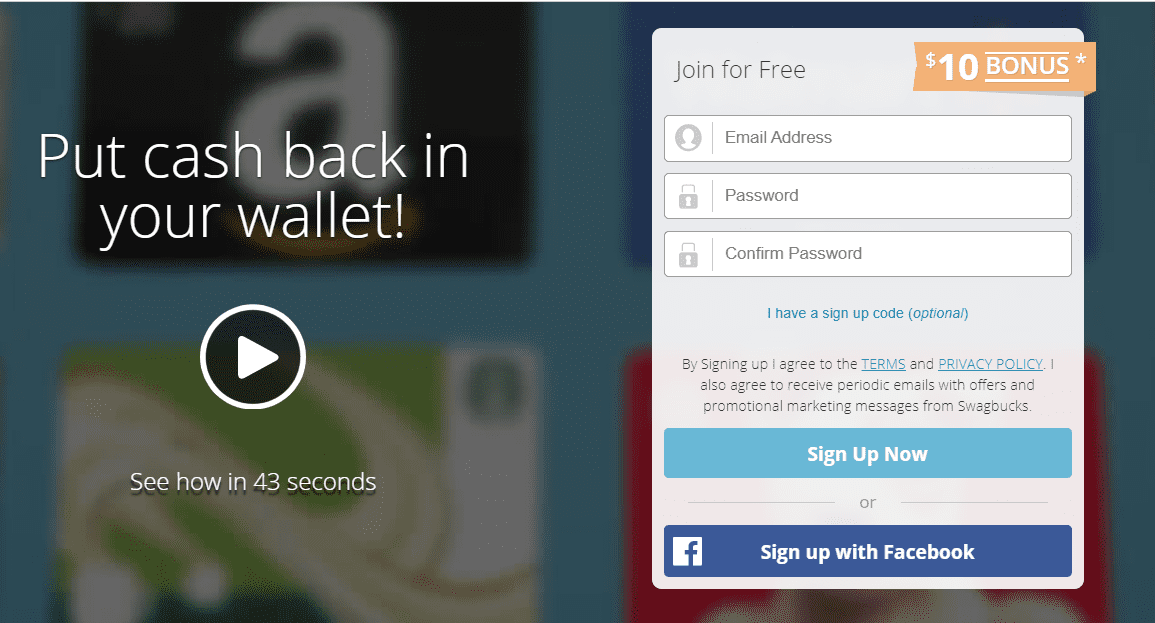 Swagbucks is full of exciting ways to do odd tasks. Some of these simple activities include completing paid surveys, playing games, searching the web, and watching videos. It only takes a few minutes to complete these tasks.
Upon submission, you will be rewarded with Swagbucks points that can be redeemed for gift cards or cash through PayPal.
You can make anywhere between 10 to 200 points per survey depending on the difficulty and lengthy the survey. However, you need a minimum balance of at least $25 to start cashing out your points. This means that you have to accumulate a minimum of 2500 points to make a withdrawal, with 100SB being equivalent to $1.
Swagbucks is free to join and is currently only available for residents in the UK, United States, Canada, Germany, France, Spain, Ireland, and Austria.
Sign up on Swagbucks and get a $10 welcome bonus
10. Fiverr

If you're looking for apps to do odd jobs, Fiverr is a great option for you. It is a platform for freelancers to offer services such as graphic design, proofreading, editing, writing, and more to clients globally. To start using Fiverr, create an account and provide a detailed list of services you are skilled at.
In addition, you can also earn through unskilled tasks such as data entry and virtual assistance. Originally the average rate of each task was $5 but nowadays, with the 'gig package', you can price your tasks for anywhere from $5 to $10,000.
The trick to maximize your earnings is to ensure that you get positive reviews from clients and also offer quality services. Upon completing a job, you will be paid through Fiverr's secure payment system.
They take a commission of 20% of the price as fee. However, withdrawing your earnings is allowed only after 2 weeks to ensure customer satisfaction.
Create your Fiverr freelancer profile today!
11. TaskRabbit
Available in more than 30 cities across the US, Canada, and the UK, TaskRabbit is a popular app for odd jobs that connects freelance workers with local clients who need labor in their homes. From fixing a leaky toilet to furniture assembly and yard work, there are hundreds of jobs available on this app.
Sign up for TaskRabbit and create a profile highlighting your experience and credentials. It's also best to share pictures of your work to act as your portfolio for attracting clients. Like on Fiverr, work on getting positive reviews and be patient when it comes to getting your first customer.
You may even choose to offer an introductory bonus in order to attract clients so as to score some good reviews on your profile.
Typically, most 'Taskers' on the app earn $30 to $60 per hour. It is, however, important to note that a project usually goes to the lowest bidder.
You'll get paid through an online system that when you complete a task, less 15% of the price as TaskRabbit's commission. You get 100% of any tips from clients.
Looking for help with your home projects? Use coupon – NEW10US to try them out!
Odd Jobs Apps Near Me
Whenever possible, go for apps that pay you through the platform as opposed to cash transactions. This should help you avoid being swindled out of your hard-earned money. Now, to help you avoid the hassle of sign up on the wrong apps for nearby jobs, below are my picks for the best app for quick jobs in your locality.
12. InboxDollars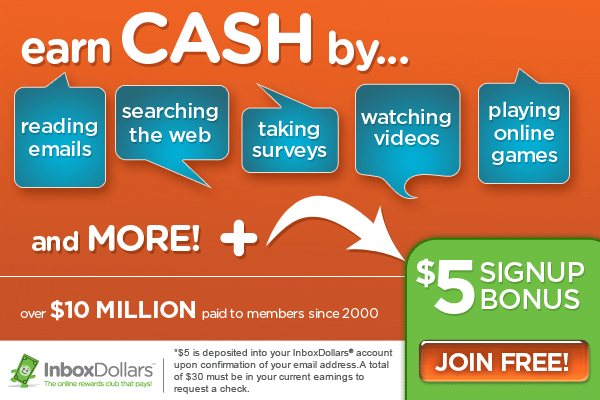 If you've been looking for a work from home job and haven't had any luck so far, you may want to give InboxDollars a try.
This is a well-known rewards app that pays you for completing paid surveys, watching targeted messaging (ads), playing games, reading emails, and shopping online. This 4-star rated app scores an excellent A+ on BBB.
Most of these activities take 3 to 5 minutes to finish! And surveys pay anywhere from $0.02 to $5.00, and u to $35 through PayPal or gift card rewards.
You can also earn cashback for regular shopping at your favorite store and get free coupons for items such as beauty products, home appliances, and groceries.
Get a $5 signup bonus on InboxDollars now
13. Shiftgig
Shiftgig is a virtual staffing agency that matches workers and employers in fields like light industrial work, hospitality, marketing, healthcare, and more.
This is one of the easiest apps to find local odd jobs, because you can choose to work on your own schedule. Just clock in and out through the Shiftgig app and get paid through your bank.
14. GigWalk
How would it feel to only walk on jobs that pique your interests? That's what GigWalk is about. The app provides you with a map of your area with available jobs pinpointed via GPS. As such, you get to choose where and when you wish to work.
Further, GigWalk lets you know how much each task pays before you accept it. Applications are done through the platform with pay being remitted via PayPal. How much you make depends on the gig and time requirement. Jobs pay anything between $5 and $100.
Usually, companies that hire through GigWalk are retail stores. Tasks include brand audits as well as feedback on how products are sold and displayed in locations near you. Occasionally, you will be required to answers a few questions to ensure you are the right person for the task.
How to find odd jobs in your area?
Where can I find local odd jobs? There are many apps for you to find local odd jobs in your area. These include as like such as TaskRabbit, GigWalk, and Rover.
Go for apps that link freelancers with in-person work to allow you to bargain for high pay. You could also try websites like Craigslist and local Facebook groups.
Websites often give you a dashboard where you can advertise your services in your local area. Your user interface will also help you see job listings at a glance.
Even better, some apps and websites display job prices to make your bidding more targeted. Also, ensure that to highlight your strengths and skills with the right keywords for clients to find you easily.
Last but not least, it won't hurt to have a blog or some form of online presence that can aid in your job search. Even without an elaborate blog showcasing your expertise and availability, you can register on sites like LinkedIn.
Here, you get to join a community of job-oriented internet users. There also apps such as Google My Business where you can register and be visible to gig employers near you.
FAQs
1. Is there an app for odd jobs?
There are many app for odd jobs such as Fancy Hands, InboxDollars, TaskRabbit, and more. The kind of jobs vary from one app to the other.
For example, the TaskRabbit app connects freelancers with local clients for all sorts of jobs, including yard work, TV mounting, furniture assembly, and moving.
Others like MTurk deal with high intelligence tasks such as transcription and product audit.
2. How can I make money with odd jobs?
Wondering, what odd jobs can I do for money? You can become a dasher or a rider and get paid to deliver food and groceries to local customers' orders via apps.
Typically, you get paid a flat rate depending on the time taken to complete a given task. Pay may also depend on the distance covered, skill, lead charges, and commissions payable to the platform.
3. What is the best app to find odd jobs?
TaskRabbit, Fiverr, Instacart, and GoPuff are some of the most reliable odd jobs apps. Instead of trying to find the 'right one', you can always check out all of them and see which one meets your income needs and your schedule. It also helps to use apps that come with zero upfront costs with any fees coming after the job is completed and paid for.
Final Take
Odd jobs can be your way of making that extra cash for college or to offset your utility bill at home. And if you are consistent and skilled, the jobs apps above can actually provide full time and long term jobs from both local and global clients. The ball is in your court. The question is how much are you looking to make and at what time?
Take your pick from the above odd jobs apps, register, and start working right now from wherever you are. And don't forget to comment about your favorite neighborhood jobs app and websites for other job seekers to try out.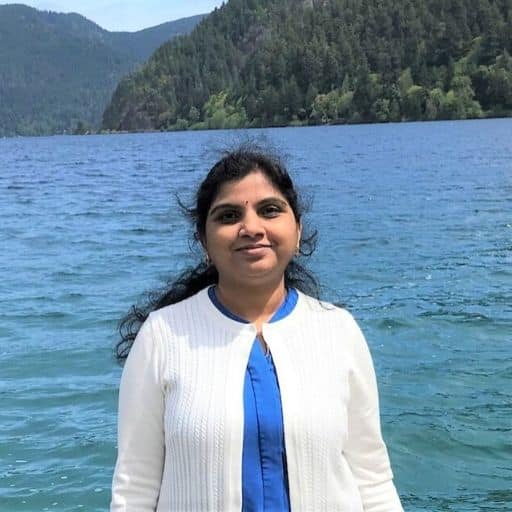 Hey Folks, thanks for stopping by my blog!
I'm Swati. I'm a mom, side hustler, full-time blogger and a millennial work-at-home expert featured on Forbes, CEO Blog Nation, Referral Rock, Vital Dollar, and Databox blog. I embarked on this impeccable journey to expose my online monetary experiences and help you all earn money from home. Come join my make money revolution and attain financial freedom – it's not as hard as you think!