In today's fast-paced world, delivery driving jobs have seen a remarkable transformation, thanks to smartphone apps. With DoorDash, you can effortlessly deliver food, earning by the hour or task, from virtually anywhere on the globe.
As the popularity of online food delivery skyrockets, DoorDash stands out as a game-changer. With a simple registration process, anyone with a car or bike can become a remote driver and start earning quick cash with DoorDash.
In this comprehensive guide, we'll cover everything you need to know to kickstart your journey with DoorDash.
From getting started with the app and evaluating its worth as a potential source of income, to exploring the best alternatives to DoorDash and offering valuable tips on how to make $500 a week with DoorDash, we've got you covered.
By the end of this post, you'll be equipped with valuable insights and actionable tips to make your journey as a DoorDash driver smooth and successful.
Let's dive in and unlock the potential to make $500 (or more) a week with DoorDash!
DoorDash Hourly Pay: How Much Can You Make with DoorDash In a Week?
To begin your journey with DoorDash, it's essential to set a realistic income goal, ranging from $500 to $1,000 per week. However, keep in mind that your potential earnings may fluctuate from week to week.
Based on ZipRecruiter data, the highest-earning Dashers can make up to $1,000 per week. On average, the reported salary is $20.96 per hour, amounting to approximately $838 per week or $3,633/month.
This means that, if you work approximately 20 hours per week, achieving a $500 income becomes quite feasible. In fact, many Dashers have claimed that they make $500 a week with DoorDash hustling on the weekends!
The key to reaching such earnings lies in the number and type of deliveries you undertake, as well as the number of hours you dedicate to work each day. Additionally, your location and operating expenses play a significant role in determining your overall DoorDash earnings. By optimizing these factors, you can unlock your full earning potential with DoorDash.
How to Make $500 a Week with DoorDash: Insider Hacks from Successful Dashers!
Let's delve into the secrets shared by seasoned Dashers themselves, straight from the vibrant DoorDash review threads on Quora and Reddit.
Hack #1: Cherry-Pick Orders Like a Pro
The first rule of the Dasher game is to cherry-pick orders that pay at least $2 per mile. Smart Dashers know that time is money, and by focusing on the high-paying orders, you can maximize your earnings while minimizing your efforts.
Hack #2: Communication is Key
You can boost your earnings by mastering the art of communication with your customers. Keep them in the loop with timely updates on their deliveries and any potential delays. Not only will you gain their appreciation, but you'll also find your tips skyrocketing.
Expect around 15% of the total bill as tips, and here's the cherry on top – as a Dasher, you get to keep every single dollar.
Hack #3: Make Peak Hours Your Prime Time
To unlock the full potential of DoorDash, capitalizing on prime time is a top-notch strategy.
Generally, breakfast hours between 8:00 AM to 10:00 AM, lunchtime from 11:00 AM to 1:00 PM, and the dinner rush from 5:00 PM to 8:00 PM stand out as peak periods for optimal earnings. However, these ideal timing varies, depending on your location, the day of the week, and local demand dynamics.
For example: With lower competition for orders during the Breakfast hours, you'll have the perfect chance to scoop up lucrative deliveries and boost your earnings.
Hack #4: Don't Miss Out On the Magic of Weekends!
The best days for DoorDash are generally weekends, specifically Friday, Saturday, and Sunday.
These days tend to have higher order volumes and increased customer demand for food delivery services. Additionally, special events, holidays, and sporting occasions can also lead to more orders, making them prime times for Dashers to earn higher tips and bonuses.
Time your shifts to align with the best days and the peak hours. These glorious periods can earn an extra $1 to $7 in bonuses per trip.
Hack #5: Invite Friends, Earn Money
Who said making money had to be a solo adventure? Spread the Dasher love and invite friends to join the ranks. You'll be rewarded handsomely with referral bonuses ranging from $150 to $300 when your buddies complete 200 deliveries. Cha-ching!
Hack #6: Free Money with Guaranteed Earnings
Occasionally, the app promises you rewards for completing tasks. Now, here's the cherry on top of the cherry – if you end up earning less than $500, DoorDash covers the difference.
Talk about free money raining down on you!
Hack #7: Hustle for Extra Deliveries
To cover gas expenses and reach your weekly $500 goal, push yourself to handle more deliveries each day. Aim to work around 40 to 50 hours per week, and you'll be well on your way to smashing your earnings targets.
Hack #8: Short Trips, Big Wins
Keep the 'dash' in DoorDash and avoid long trips, especially those that stretch beyond 6 miles unless the payout is worth your while. Efficiently handling shorter trips will keep you in the money-making fast lane.
Hack #9: Decline Low-Paying Orders – Value Your Time
Time is your most precious asset as a Dasher, so don't waste it on low-paying orders that won't fill up your piggy bank. Politely decline these tempting traps and focus on the orders that truly reward your hard work.
Hack #10: Serve in Busy Areas for Maximum Earnings
Remember this golden rule: busy areas equal booming earnings. By serving in high-demand locations, you'll find yourself flooded with more deliveries, leading to higher earnings overall. Go where the action is, and let the dollars roll in!
Now you have the insider hacks to skyrocket your DoorDash earnings. So buckle up, fellow Dasher, and get ready to take your earnings to the next level! 🚀💰
Also Read: How to Succeed with DoorDash (Dasher Success Story)
Doordash Alternatives
The following are other convenient platforms, besides Doordash, that also pay drivers to deliver food, groceries, alcohol, and everyday shopping.
Uber Eats is a food ordering and delivering platform founded in August 2014 with its HQ located in San Francisco, U.S. This online platform has hundreds of partner restaurants you can choose to deliver for.
Participants can browse through available cuisines and pay for food from the Uber Eats application. The application is compatible with both Android and iOS systems.
Customers face a small delivery, service, and order fee. However, when you compare UberEATS to Doordash in terms of the service fee, it tends to have a higher subtotal fee of around 15%. You can also pay a $9.99 subscription fee each month to avoid delivery fee charges.
Additionally, Uber Eats accepts payment from Apple pay and Google pay for both iOS and Android users respectively.
According to GOBankingRates, Uber Eats drivers earn around $8 to $12 per hour. The salary approximation is arrived at after deducting expenses such as gas. You can increase your hourly rate by taking advantage of Uber Eats' Boost and Surge promotions.
This American company specializes in delivering groceries and fresh local produce from the best supermarkets around you right to your doorstep in just a few minutes. It is available in at least 5,500 cities across the United States and Canada.
As an Instacart user, you have the luxury of shopping for over 500 million products. Currently, you can shop from more than 40,000 stores with Instacart; from chain stores to local grocers.
You can always select items on Instacart.com or it's free to download the app that is available for both Apple and Android smartphones.
Delivery fees vary with time and location. That said, the pay is indicated when choosing a delivery offer. Wondering how much do Instacart in-store shoppers make? For a full service, that is shopping and delivery, you earn around $10 per trip, and up to $20 per hour.
Become an Instacart Independent Contractor today!
Another top Doordash alternative is Grubhub. The company has over 300,000 partner restaurants in at least 4,000 cities in the U.S. It reported making roughly $9 million in gross food sales.
Grubhub commands around 26% of the market share and also boasts to make over 745,000 orders each day Since its debut in 2004, drivers have received more than $4 billion in form of tips.
One thing for sure is that Grubhub has an easy-to-use system, fast delivery, and they also offer better prices than most food delivery companies. They also have a great customer support team.
Furthermore, customers can order every meal from breakfast and lunch to late-night dinners. Note that food prices vary from one restaurant to another plus Grubhub does not have a monthly fee subscription for deliveries.
Grubhub couriers use cars but can also deliver food using bikes in select cities. Compensation takes into consideration both the mileage and time taken to reach the customer. You can cash out instantly through the Grubhub app, if not you get paid weekly (Thursdays) via direct deposit.
The service pays drivers around $12 per hour.
FAQs
1. How Much Can I Make with Doordash In a Week?
New DoorDash drivers make around $519 per week with the pay increase to an average of $703 as you become more experienced. Top earners, according to ZipRecruiter, earn $1,000 weekly or up to $52,000 annually.
There are also Dashers making $1,500 weekly by picking high-paying deliveries and working over 50 hours per week.
Your DoorDash salary depends on how often you make deliveries and your area of operation.
2. How Often Does DoorDash Pay Drivers?
The default payment method for dashers is direct deposits made weekly to your bank account. Dashers in the U.S however, have 2 more payment options they can opt for; Fast Pay and DasherDirect.
With Fast Pay, you can request payment whenever you like at a $1.99 fee. DasherDirect on the other hand is a Visa prepaid card through which you receive payment after each delivery at no charge.
3. Can You Make 500 a week with Doordash?
Yes, earning $500 a week with DoorDash is definitely possible, but it depends on various factors such as your location, hours worked, and order volume. Some Dashers manage to achieve this income by working during peak hours, providing excellent service, and choosing busy areas. However, earnings can fluctuate, so consistency and efficiency are key to maximizing your income as a DoorDash driver.
4. Does Doordash Pay 500 for 50 Deliveries?
Yes, DoorDash occasionally runs promotions for completing a certain number of deliveries within a specified timeframe. These promotions typically vary in availability and may not always be active.
For example, one such promotion marketed in the past was "earn at least $500 in total earnings for 50 deliveries in the next week", where in DoorDash paid a guaranteed amount of $500 for all those who successfully completed 50 deliveries irrespective of their earnings.
So, it's essential to keep an eye on the app or your email for such offers and take advantage of them when they are available to earn the bonus amount for completing the required deliveries.
Final Thoughts
The DoorDash platform offers a promising opportunity for individuals to earn substantial income and enjoy the flexibility of setting their schedules. With dedication and a well-thought-out plan, achieving the $500 weekly target is not only attainable but also potentially surpassed.
It's important for Dashers to adapt their strategies outlined in this post. Staying informed and observing trends will help Dashers identify the best days and times to hit the road for premium earnings.
As the demand for food delivery services continues to grow, aspiring Dashers have a golden opportunity to make $500 a week – and beyond – as they embark on their journey of turning miles into money. So, strap in, hit the streets, and dash towards a rewarding and profitable future!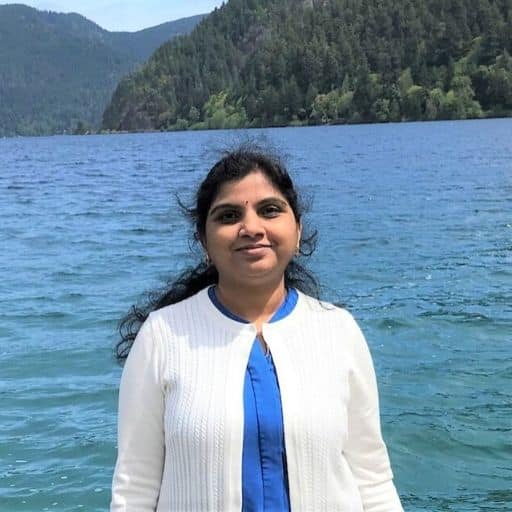 Howdy Folks, thanks for stopping by my blog.
I'm Swati, a proud mom, dedicated side hustler, full-time blogger, and a recognized millennial work-at-home expert. My expertise has been featured on esteemed platforms such as Forbes, CEO Blog Nation, Referral Rock, Vital Dollar, Databox blog, and many more. I have embarked on this incredible journey to share my firsthand experiences in the world of online income generation and to assist all of you in earning money from the comfort of your homes.
Join me in my mission to revolutionize the way we make money and achieve financial freedom. Trust me, it's not as challenging as it may seem!
Together, let's explore the boundless opportunities and pave our paths towards a prosperous future.