Are you looking for legit apps that pay you real money?
Now, you might have heard of cashback apps that pay you to shop, survey apps that pay to share your opinion, and rewards/coupon apps for availing of deals and discounts. These solutions definitely generate some passive income on the go.
Speaking of which, have you ever come across any highest-paying apps?
Or apps that pay for doing almost nothing? If not, let me lend a helping hand. Though it's hard to believe, some apps actually pay an installation bonus, while some simply pay to follow your daily routine.
Clearly, these are fun ways of earning passive income. Amazing, right? Herein, you will find apps of all kinds that pay you in cash. Apart from apps that pay cash instantly, I shall take you through mobile apps that pay both cash and other rewards.
And, did you know that most of these are earning streams that do not require any investment? If these prospects excite you, here are the best apps to make money fast.
20+ Highest Paying Apps that Pay you Real Money
The apps, I'm going to discuss below, follow the simple "Set It & Forget It" mantra and bring in passive income.
Intrigued, what apps pay you real money? You'll find out in a while – get to read!
Money Making Apps – Micro Investing Apps
Stash and Acorns are the simplest way of investing your loose change, without even realizing that you did! Yes, these smart apps make micro-investing effortless.
If you've got some spare change, you would like to invest smartly and frequently? Then Stash and Acorns are the two most popular apps that work on the same end goal and are a perfect fit for you (especially, if you're lazy at investing).
Also, they come in handy for people trying to up their saving culture by allowing you to start small!
Wondering how it's possible to invest with such a small amount? By investing via these apps, you're investing in fractional shares or ETFs ( Exchange Traded Funds)!
While the full share is bought by Stack/Acorns, you own a fraction of the share. Depending on the amount you put in, you can actually leap big returns on investments (ROI).
Let's get into details:

Acorns app pays you for investing spare change available from the purchases you make daily by monitoring your bank account. This is more like a set it and forget it method.
Whenever you make a purchase, Acorns rounds up your purchase to the next dollar and invests the change on your behalf! These are called "Round-ups". You can set it up either manually or automatically.
If you're a person, who does a lot of shopping, you could be investing several hundred dollars, without additional work, and building more over time with just one tap.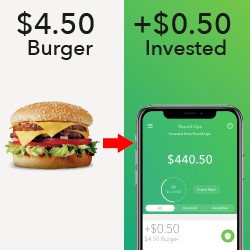 If your investments are pretty meager, you can't expect to make huge money. But, you can expect between $30 – $50 dollars a month (that's around $500 per year), without even your intervention, simply installing these two apps.
The monthly fee is $1 plus 0.5%, for an account with a balance below $5,000.
You can also start with as little as $1, $2, $3. The more the merrier!
So, what are you waiting for?
Buckle up to get into the investing game and make money for your Christmas gifts and holiday trips. It's better late than never – Click here to Start Investing with Acorns Daily!
2. Stash
This app also makes "investing simple and accessible" right from your mobile!!
With Stash, you can start investing at as low as $5. You can then create an automatic investing plan – set up the amount and the frequency of investments to either weekly or monthly, using its handy 'auto-stash' feature.
After your first free month, Stash Invest has a fee of $1 per month and Stash Retire has a fee of $2 per month. Once your account reaches $5,000, you'll be charged 0.25% of your account balance per year (that's $12.50 a year for a $5,000 portfolio).
Head here to learn more about Stash!
3. Robinhood
Robinhood app has been around for about 7 years and has made a name as one of the best micro-investing apps for beginners.
To begin with, the app is free and comes without any commissions or bank transfer fees. Its interface is also simple, with a design for ease of maneuvering by new investors.
What's more, unlike Acorns and Stash, Robinhood allows you to trade full stocks. As such, you can make more money in a short time. The platform has been running on an app, until recently when they introduced access through computers.
That said, it has maintained the same features including seeing the average price of stocks as paid by other investors plus their current prices. Unfortunately, the app is only available in the US on Play Store and iTunes.
Related Read: Acorns Vs Robinhood Vs Stash (Side by Side Review)
4. Coinbase
Coinbase is a leading cryptocurrency trading platform. It's free to use and provides many features such as the ability to track price trends and manage your portfolio.
It also provides a cryptocurrency exchange where traders can buy and sell cryptocurrencies such as Bitcoin, Ethereum, and Litecoin using different fiat currencies or trade between multiple cryptocurrencies.
You can also use it for trading digital assets on the global market and has the ability to track price trends and manage your portfolio.
The app supports Bitcoin (BTC), Bitcoin Cash (BCH), Ethereum (ETH), Ethereum Classic (ETC), Litecoin (LTC), and more than 100 other digital currencies that are traded on GDAX. The best alternative to Coinbase is Binance App.
You'll get $10 in free Bitcoin when you buy or sell $100 or more in crypto with my link. Join 68+ million Crypto traders, download the Coinbase app on Google Play or App Store.
5. Republic.co
Republic is a new-age mobile app that allows its users to invest in startups, real estate, video games, and crypto. You can do this by buying shares early on when the company is valued at a low price.
The Republic app offers investors access to stocks of top-performing private companies before they make an IPO on the stock market. The app also offers people the chance to invest in promising startups with an easy process.
Investors can buy shares in these startups for as little as $10,000 or just 1%. Similar to investing in any other company, this gives investors the chance to see significant returns if the startup takes off and does well.
Choose from a list of curated startups that you believe have the potential for growth and then invest in them through the app. You never know if this new IPO might be the next best thing!
Become an Investor – Get access to highly-vetted investment opportunities on Republic.
6. Public.com
Which stocks should be bundled together and where can I get expert trading advice for free? If these are the kind of worries keeping you from becoming a stock investor, then Public.com has all the answers. This is a no-minimums free trading app with a huge community of seasoned traders for you to interact with.
It comes with around 50 trading themes, whereby similar stocks are grouped together. Further, the app lets you earn through referrals, gift friends stocks, and insurance your cash for up to $500K.
What's more, if you covet certain shares and you don't have the full amount, Public.com offers fractional shares – also known as " Slices".
Download the Public.com app on Google Play or App Store.
---
Best Apps for Paid Surveys and User Research
If you are searching for easy ways of making money online, then paid surveys are your kind of platform.
Usually, the tasks take around up to 25 minutes, and sometimes, you get to test and review new products and services from top brands.
There are also survey apps that once installed on your devices, work in the background collecting your user trend. And most importantly, they pay you for doing absolutely nothing!
Let's look at the leading apps in this category.
My Top 3 Picks:
Nielsen App: Downloading the Nielsen app on your mobile device unlocks up to $50 in rewards points per year, redeemable via PayPal or gift cards

–

Install the Nielsen app

just like that!

MobileXpression: Join MobileXpression today and earn credits for a gift card after you've been an active member for only 1 week. Register and Install
Survey Junkie: Joining Survey Junkie is a No Brainer! The site pays up to $45 per Survey and has a 4-star rating on Trustpilot. Start earning now
7. Nielsen Computer & Mobile Panel – easily earn $50 😯
What if you can win prizes, just by using the internet as you do every day?
The Nielsen Mobile & Computer Panel is a background working app that connects to your phone while you were busy with your work. It keeps an eye on the apps, games, and websites you employ and how frequently to take up calls on the phone, but never tracks your personal incoming and outgoing phone numbers. You can learn more about their program right here.
And, by participating in their research, you can help improve the products and services you use online today. For registering on mobile devices, you will receive up to $50 per year in reward points. Yes, you heard me right!
You will be automatically entering into sweepstakes for installing and staying with them for 90 days or more – Nielsen gives away $10,000 each month for winners.
Each month Nielsen gives away $10,000. Each of these top prize earners takes home $500. There are more than 500 winners each month.
Click here to Download the Nielsen app
8. Vindale Research
Unlike Nielsen Panel that works in the background, Vindale is an active research app that pays you for your opinions. Paid surveys on the platform pay you up to $5 per hour with the money being sent to your PayPal account. The app, however, puts a cap on the minimum withdrawal at $50.
But what really makes Vindale Research stand out is its product reviews that pay up to $75. Yes, that much for getting a free sample, using it, and giving an honest opinion on the product. Besides product reviews, experienced members stand a chance to partake in complex reviews that pay even higher. Get started with a free $1 welcome bonus on Vindale.
Click here for everything you need to know about Vindale Research.
9. Survey Junkie
Survey Junkie is one of the best paying and legit paid survey apps. As a matter of fact, the app is a top pick for online jobs for work-at-home moms.
Like many survey sites, on Survey Junkie tasks are paid for points with most surveys paying around 90 points. 100 points get you $1, which you can earn in less than 5 minutes. As such, you can make over $10 per hour on the app.
More importantly, with experience and the right profile, you can land surveys paying up to $50 for one hour's work. The minimum payout is $10 which you can easily accumulate from referrals and participating in other rewardable tasks. Sign up for Survey Junkie and get paid $10+/hr
I have personally used this platform and found it to be worthwhile. Find my Survey Junkie hacks here.
10. MobileXpression
Getting paid for using your devices has never been so easy and simple with apps like Mobilexpression.
MobileXpression is an elite market research community dedicated to improving the mobile Internet. By Joining the Mobilexpressions panel you'll get gift cards only one week after you have been an active member for 1 week!
Each week, this company has giveaways for cool prizes from companies like KitchenAid, Apple, Samsung, & Canon. You'll receive MobileXpression credits that can be redeemed for a $5.00 Amazon gift card.
Plus, by keeping the MobileXpression software for 30-days on your phone or tablet computer, you'll be eligible for additional credits each week that can be redeemed for more gift cards.
Click here to Install MobileXpression
11. Slide joy and Screen Pay [get $36-$120]
Slide joy (pictured) and ScreenPay pay you for turning your locked mobile screen into an ad. Both programs run on your phone simultaneously, however, every app operates a bit differently.
ScreenPay app pays you a good deal of $3 per month, and they provide you with one dollar only for signing up. Payment from slide joy is based on how regularly you see the ad and each user receives an average pay of between $5 and $10, offering a better earning alternative for addicted smartphone users.
If you are not a heavy smartphone user, then ScreenPay would be a perfect choice. But why not try both?
Related Read: 10 Apps that pay to unlock your mobile
12. Smart App – Easy Passive Income ($110/yr)
Yet another research app that runs in the background is designed to assess the user interaction with the internet through various devices like smartphones, mobiles, tablets, and laptops.
This app pays you for watching favorite websites, apps, and technology, and helping the brands or companies to improve their services and options for everybody.
By using this app, you agree to share your information with Smart Panel, which is then used for research purposes as a means to provide a better user experience.
Dubious and uncomfortable about sharing information? Not to worry! The app is run by the trusted analytic firm Verto Analytics, so all information should remain anonymous.
Upon registration and successful installation of the app, and once you qualify for their short survey program, once you are done, you get $5. For every additional month, rewards you with a $5 bonus.
After your devices have been synced for 90 days, you can earn an additional loyalty bonus of $5. After six months, it goes up to $10, and every quarter after that another $10.
That's $110 of yearly passive income, simply for letting this app run in the background without your intervention.
The money can be redeemed as Paypal Cash or Amazon Gift Cards – Click here to Install Smart App on your device.
---
Best Get Paid To Apps That Pay Instantly!
Did you know that you can get paid for going on with your normal daily routine?
Yes, I'm talking about 'Get Paid To' or simply GPT apps that pay you for virtually doing anything. From losing weight and walking to listening to music and driving, there is an app that will pay you for almost any day-to-day activity.
Take your pick below for GTP Apps that Pay Instantly to PayPal and other online payment options.
13. Cash App – Real Money Instantly up to $70 in Referral Bonuses
If you are looking for an app that pays you real money instantly, Cash App is the one. The best part is this app pays you real money even without investment for free!
Cash App is an American-based money app that has been in operation for about 8 years now. The service allows registered users to send, receive, trade, invest and even borrow money over mobile phones.
You should be happy to know that the app is safe and comes with top-notch fraud detection features to keep your transactions safe.
Whether you are using public Wi-Fi or a private internet connection, Cash App ensures that all transmissions are encrypted. To start enjoying this P2P money platform, scan the QR below and proceed to register on the app to get your free $5 referral reward instantly.
Ensure to link your bank account to Cash App and send $5 to an active user within 14 days. This will activate your bonus and give you chance to earn $70 or more by referring others. You can also buy fractional stocks of company shares through the app.
Another interesting feature for free money via the app is buying and selling crypto (bitcoin) data profit- starting with a capital of $1.
To get Cash App free money you can also install the app from Google Play or App Store. Next, enter ZFXCWHR as the referral code for account activation and start making free money now!
Check out: The 5 Step Process to claim your Cash App referral bonus
14. Healthy Wage – Win Up To $10,000
Are you looking for a little extra motivation to help you lose weight? If winning money is enough motivation for you, you'll definitely want to check out HealthyWager from HealthyWage.com where you bet on yourself and win money for losing weight.
With Healthy Wage(as seen on CNN, The Today Show, Good Morning America, and countless other media outlets), you can win up to $10,000 in Prizes for hitting your weight loss goals and getting healthy.
Unbelievable right? These women won serious money for losing weight and you can too.
So, what are waiting for?
Make a HealthyWager today and see how much you can win when you bet on yourself.
Interesting Read: Does Sweatcoin Pay Real Money?
15. Microsoft Rewards, formerly Bing Rewards
These days everyone uses the internet anywhere & everywhere, then why don't you earn something for doing nothing?
Use the Bing search engine, instead of Google, then Bing Rewards will pay you 1 credit per 2 Bing searches, a total of 10 credits per day. So you can simply earn $5 in just 21 days, that's a great deal for just using your computer normally.
Additionally, this reward program also awards you points when you buy Microsoft products, including renting movies.
This is a reasonable app that pays you for surfing the internet with rewards ranging from Microsoft to Amazon gift cards.
Sign up for Microsoft Rewards!
16. Media Insiders
Get paid to watch TV and share your media actions on the device. The Media Insider's app captures web page visits, ads viewed, videos watched, Facebook, and Twitter activity. The app awards you points for internet usage as well as for completing surveys.
All you need to do is, simply download the app and continue using your phone as you usually do to earn "Perk Points". These are in-house credits that can be redeemed for cash plus gift cards from Amazon, TJ Maxx, Starbucks, and other such brands.
To earn money fast, create your MI account on your computer. Next, choose "Point Perks" as a payment option, then download the app on 3 more mobile devices. Typically, with a total of four devices running at a time, you can make roughly $15 per month easy.
---
Cashback Apps That Pay You Money For Price Drops
Missing out on shopping refunds and cashback is easy, especially without an automatic system to notify of such offers. True? Well… here are apps that track your shopping and pay you back when you owe a refund.
17. Paribus – Paid back when Price drops 😮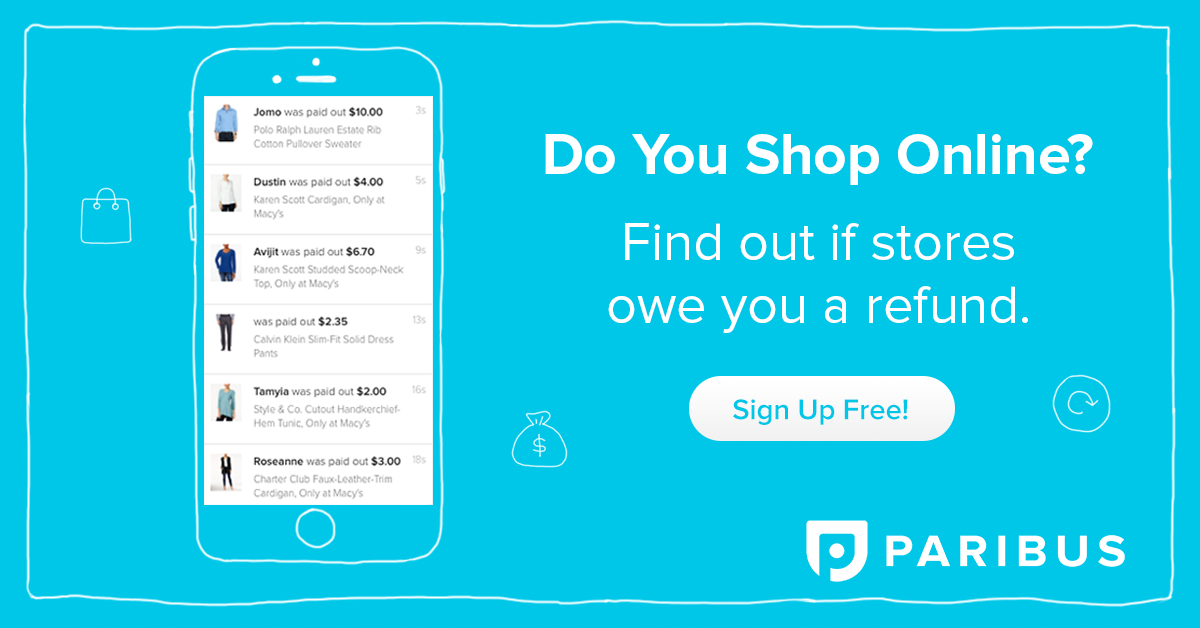 Paribus offers an amazing platform to get refunds effortlessly.
They watch for price drops at online retailers and determine if you could be owed money. Paribus monitors stores that most online shoppers already shop at including Target, Kohls, GAP, Old Navy, Overstock, Best Buy, Nordstrom, and many more! Isn't that cool?
Sign up for free with your most preferred Google, Outlook, Yahoo email (especially, the one to which your shopping receipts are sent).
Paribus then checks for price drops by tracking your receipts and store policies to determine if they owe you any money.
If you're eligible for a price adjustment, Paribus will alert you and the retailer and work to get the money you deserve back.
And, the best part is they even work to get you refunded when gifts come late! Yes, you get compensated for late deliveries. And, you can avail of a full refund on shipping fees!
Read our detailed review and learn to get paid back when the price drops.
Note: Paribus no longer monitors Walmart price drops, as Walmart no longer has a price drop policy in place. Sign up to avail of unexpected cash-backs right here
18. Earny
Just like Paribus, Earny tracks your shopping by scanning your emails. The app goes through your receipts, scans for refunds, and asks for any dues.
The app is especially useful for Amazon shoppers since it uses price protection on your credit card to get you refunds. This places Earny among the best money apps due to the fact that Amazon prices fluctuate too often and fast for you to keep tabs.
However, the feature also means giving access to your financial information to a third party. This can be a little risky considering the many scams from online payments.
Worry not though, if you have an eye for numbers, you don't have to share your credit card and Amazon account's info. Instead, ask the app to send you an email from their tracking software to sort through and ask for refunds manually.
The app is free, but for every refund, it gets for you, it bills you 25% of the amount at the end of the month. And if you are a frequent shopper, they offer you a $2.99 monthly subscription in place of the 25% refund charge. That's a good deal right there!
You can sign up on their Website, iOS App, or Android App.
19. Yapta – Refund on Travel Bookings
Drop-in airfares can sometimes amount to hundreds of dollars. However, if you don't keep track of the fares after making the purchase, then you lose money without even knowing. That's where Yapta comes in.
The app tracks airline tickets and helps you get refunds when you overpay.
Registering on Yapta is free with the website quoting that they save members an average of $260 per ticket. To make this happen, all you need is to share your itinerary and wait to be notified when prices drop. And that's not all!
The app goes further to monitor your hotel bookings and give you comparable rooms with cheaper pricing.
Contact Yapta to start saving when traveling.
20. ShopTracker – $3 Sign Up Bonus & Recurring Passive Income (36/yr)
If you love online shopping and have a few minutes to share your insights, let me tell you, you can get paid for doing so! All you have to do is install this trustworthy app from Harris Poll.
Install the app (NielsenOnline.exe), complete the registration by syncing it with your account to Amazon, Shop tracker welcomes you with a $3 Visa Gift Card within 48hours!
You can sync up to 3 Amazon accounts per household with a minimum one-month purchase history. You may also be asked to participate in the occasional online survey.
If you're worried about the privacy of your personal information, you actually don't have to!
ShopTracker automatically removes your name, shipping address, and any payment information and catalogs ONLY shopping data and guarantee your complete anonymity along with the secure, worry-free use of your login credentials/password within the app.
You will never need to offer credit card information or purchase anything in order to participate.
After the initial sign-up, the earnings are recurring and monthly as long as you have the app installed. That's $36 passive income every year without doing anything! After reaching the threshold, you can easily redeem HI-points for gift certificates, donations to charity, and more.
Click here to sign up for ShopTracker
---
Game Apps that Pay You Real Money
Gaming is no longer an activity for elementary and high school kids. In fact, everyone from children to grandparents is now playing games on their smart devices.
Some of these are puzzles that sharpen your brain while taking a break from work while other games are just playful distractions. Either way, you can now earn from this favorite pastime activity.
So, what apps pay you instantly to play games? Here are the top picks for 2022-2023:
21. Wealth Words (WW)
Come up with 40 words and earn $20K!
Definitely, that sounds insane, but that's the kind of opportunity you are missing by not playing Cash app games for money.
Wealth Words offers you daily challenges with amazing winnings behind every game. Prizes range from a few bucks to thousands of dollars for just a few minutes of your time.
Apart from online crossword puzzles, you can make cash on the app by referring friends. Better still, you can forgo the cash for a token to play more games and increase your chances of making more money. You can share your promotional code across your social media and email contacts.
To play here, you have to purchase tokens that go for about $0.25, each. Typically 2 tokens ($0.50) get you in a $150 game, while $10,000+ games require around 10 tokens ($2.5). Those are not bad stakes.
Also, you get to play 'race against time' which keeps your adrenaline up. Another key point is that Wealth Words arguably leads among apps that instantly transfer money to your PayPal or Cash App after earning.
Get Wealth Words on Play Store and App Store.
22. Bingo Mania
Bingo is one of the most recognizable games for money. And now, the game that was once known to cater to the elderly is available on an app. what's more, once you sign up, you get a $100 bonus to get you started.
Apart from Bingo, the app offers a wide variety of games. Such include poker and slots. Bingo Mania goes further to ensure that when you refer friends, you get more money to play with. Known as BingoPal, this referral program is one of the most ambitious when it comes to apps for money.
For example, when your friend wins $100, you get $10, every single time! Not to mention, you automatically make $20 in cash when they join.
Download Bingo Mania and claim your $100 sign up bonus
23. Spin to Win
If you are looking for fast-paced online games that don't require much thinking, then Spin to Win is your kind of app. Basically, you play is a spinning wheel game with the promise of making cash if you are lucky.
As opposed to other games where your brain does the work, this app only requires a bit of luck.
When you sign up, you get 200,000 coins to start playing with plus more coins for referrals and joining the app's Facebook page. And the best part is that the more you play, the more you can win big.
Here is how: Each spin gets you closer to winning daily a freebie sweepstake of $1000. Occasionally, you may also get lucky with $1k and $10k sweepstakes.
Other freebies to be on the lookout for include holiday specials such as father's and mother's day specials. The app pays through PayPal.
Download Spin to Win for Android here
24. Mistplay
As it happens, with most games for money apps, not every chance to play results in winnings.
Well… except when you are playing on a platform like Mistplay that pays for every minute you spend on the app. Here, up to 10 minutes of playtime gets you about $0.60. That's over $3 per hour with top earners making $5 per hour.
The minimum withdrawal is $5 which you can cash out using Visa, Play Store, and Amazon gift cards. Winnings are sent through your email and take at most 48 hours to reach your inbox.
The app is known for keeping things interesting by presenting you with a variety of games to choose from. For example, you could be playing an arcade game in one minute and slots in the next.
At the same time, the app launches contests weekly and monthly, with a grand prize of $400+. From 2016, when the app was launched, up to publishing, users had made over $10.8m. Proceed here to read our detailed Mistplay app review
Click here to install Mistplay on your phone now!
25. Coin Pop
Building cities, fixing up homes, and other such genres of games. If that sounds like your idea of gaming, you need to be a member of Coin Pop. This is a mobile app that gives an array of games to choose from, play, and get paid for. As the name suggests, Coin Pop lets you collect in-house coins that you can cash out later.
Reward options include instant PayPal cash and gift cards from the likes of Amazon, Walmart, Xbox, Playstation, and Google Play. 5,000 coins are equivalent to $ 0.5 which also happens to be the minimum PayPal cash-out amount. As such, by just signing up, you hit 90% of the minimum cash out since new members get 4,000 bonus coins.
You also earn a minimum of 200 coins for every game you download and much more when you spend time playing. Above all, Coin Pop offers games without any in-app purchases or other hidden money grabs. The deal is simple; play and earn.
Money Making Apps
You'll never know what these apps are capable of if you never try.
Once you're prepared up, most of these apps merely run in the background while you can continue your daily routine. So there is no harm in installing them especially when you can easily make passive income for free.
These simple money-making legit apps, won't make you a huge income, but when run together will add up to several hundreds of dollars. Try to make the best of them, whilst they are still available.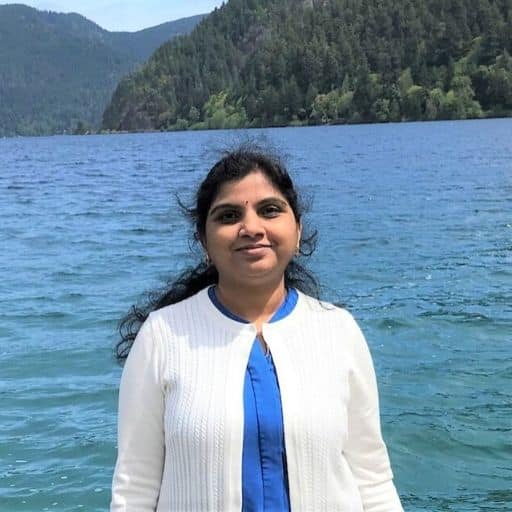 Howdy Folks, thanks for stopping by my blog.
I'm Swati, a proud mom, dedicated side hustler, full-time blogger, and a recognized millennial work-at-home expert. My expertise has been featured on esteemed platforms such as Forbes, CEO Blog Nation, Referral Rock, Vital Dollar, Databox blog, and many more. I have embarked on this incredible journey to share my firsthand experiences in the world of online income generation and to assist all of you in earning money from the comfort of your homes.
Join me in my mission to revolutionize the way we make money and achieve financial freedom. Trust me, it's not as challenging as it may seem!
Together, let's explore the boundless opportunities and pave our paths towards a prosperous future.