As you'll see in this Mistplay app review, the internet has made it possible for the existence of a variety of methods to get that extra income we all crave for.
You love playing games on your phone or PC, right? Well, Mistplay is one leading apps that pay you to play.
This game app gives users access to a variety of mobile-friendly games. It's worth noting that Mistplay itself is not a game but rather a platform that acts as a bridge to link players to other games. The fun part is that you can make money as you play the games.
This sounds too good to be true, right? What you should know is that the gaming industry now pays billions of dollars yearly. According to data collected by Statista, $77 billion was generated by mobile gamers in 2020 alone.
During the same year, PC gaming made $33 billion. That's over $100 billion from playing video games in the US alone!
As this mind-boggling reality sinks, if want to cash in on the trend, start by installing Mistplay onto your devices. Apart from making money from playing games, you'll also earn from referrals and installing other suggested games.
But as with every other make-money-online opportunity, you have to ask yourself, "is Mistplay legit?". Read along as I look at the legitimacy of Mistplay, how it works, and how much you can hope to make with the app.
Here you go.
What is Mistplay App?
Mistplay app is a game app that is available on Google Play Store. It was initiated by Henri Machalani in Oct 2015. The platform gives a loyalty program that's used to honor gamers with points. Users can later redeem these points for prizes such as steam cards and gift cards.
Gamers are provided with a list of games to select, based on the genre that they prefer. Furthermore, you can also start a chat with other players on the platform, making Mistplay a thriving online community for gamers.
In addition, the platform is free. This means that there's no charge whatsoever from the installation of the app in your android phone up to the point you redeem your points.
Mistplay is in partnership with popular apps development companies such as AppsFliyer, Adjust, Singular, and Adbrix. They also serve a number of big clients including Seriously, Playtika, Plarium, InnoGames, Peak, WGames, just to mention a few.
The company makes money for featuring games n their platform. In turn, they share their earnings with users in the form of rewards. Developers benefit from gathering data from players. This data forms the basis for improving or tweaking games to suit different demographics.
Don't wait to get rewarded for playing games. Download Mistplay today!
How Mistplay Works?
For gamers who want more than just playing games, here's the best app for you. Mistplay is one among a handful of gaming apps that let you earn simply by spending your leisure time playing games
To get started, you will need to visit your Android play store and download the app. You will then be required to sign in using either your email or Facebook account.
Note that the app is only available for 13-year olds and above. So, if you are looking for ways to earn as a kid, Mistplay has you covered.
However, for the app to run smoothly on your android device and you to be credited your points you must make some changes to your smart device.
These changes are:
Disable the power-saving mode

Allow Mistplay to run above all other applications. This is to essentially give priority when it comes to phone usage. You will find this setting by following this on your android phone. Settings – Apps and Notifications – Notifications – Show System – Mistplay App.
You can ONLY start earning your points after you have allowed these changes to take place.
After activating your account, you will be given a mixlist (a list of video games) from which you choose and start playing.
You will be required to provide a summary of your opinion on how the game was before proceeding to collect your points. The app also encourages you to make purchases (in-app) as you play games as a means of collecting extra points.
One limitation of Mistplay video games is that they are location-dependent. This means that users from some regions will have many options on games while others in different regions will have only a handful of options to choose from.
Currently, the app is available for users in North America, Asia, and Europe. The company is, however, looking to expand to other regions across the globe.
Start earning rewards for your loyalty to your favorite games. Get Mistplay and get paid to play.
Mitsplay Games List
Are you wondering what games are on Mistplay? For starters, the app has all kinds of games and new ones are added regularly. The fact is that you'll be spoilt for choice.
Different categories of Mistplay games include:
Casual games

Strategy games

Puzzle games

Single and multiplayer games

Casino games
There is no limit to the number of games you can download on Mistplay. All of your choices are tracked in the "Keep Playing" tab. It is on this section that head to when you want to launch a game and earn points. Be on the lookout for fan favorites such as King of Avalon and Big Farm Harvest.
So, how do these games make you money? To understand the reward system, let's first look at Units, the app's in-house currency.
Discover new mobile games, earn points and get gift cards. Download Mistplay today.
Mistplay Points
As mentioned earlier, you can earn points in several ways, the chief one being by actively playing games. Also, you should know that the award system often changes depending on time and in an unpredictable pattern.
This means that you can earn different points while playing the same game at different time intervals.
GXP (Game Experience Points)
These points tend to indicate your player level in different Mistplay games. This is to show that the longer you play a specific game, the more GXP units you acquire. And the more GXPs you get, the faster you level up on that particular game.
Note, GXP is game-specific.
PXP (Player Experience Points)
This is the total experience you get from playing the games on Mistplay. Unlike in GXP where each game has its own separate level, PXP has a single level for all the games.
I know by now your head is probably spinning because of these confusing terms, relax.
What it simply means is that, once you download the Mistplay app on your device your PXP level is one. As you play the various games provided on your mixlist, you gain points in the form of units. Once you have acquired up to a certain set of units (from all games), your PXP level upgrades.
Units act as the app's currency whereby once you have acquired a required amount, you can redeem your units and procure amazing prizes such as gift cards including Visa Prepaid and Amazon gift cards.
The best part is that each game shows you its unit multiplier before you start playing. As one of the Mistplay hack ideas, go for games with high multipliers to earn more points.
How Can I Use My Mistplay Points?
The amount of points you can earn from Mistplay depends on the following factors:
The kind of game you are playing.

Time spent on a given name and the number of achievements you have successfully accomplished

Overall time spent on Mistplay and on other in-app activities such as referrals
When it comes to redeeming points, you can use the app's partner, Tango Card, a gift card aggregator
Every 300 points are worth $1.00. Different cards are worth different points. Ideally, though, gifts start at 1,500 points for $5.
Through referrals, the program credits you with 50 points for every person who downloads the app using your link.
How do I get my gift card?
It is important to note that before you redeem your gift, you should double-check your email. The reason is that, once you have redeemed your gift you cannot undo the action.
Follow the five easy steps for you to get your gift card.
After collecting the required points, open your Mistplay app and click on the Shop tab.

Proceed to pick the gift card you want to redeem.

Now, click on the BUY tab to submit your order. Note that the points will be subtracted from your balance. Once placed, the order will be approved within 48hrs.

You will be required to exercise patience as you wait for your order to be approved. If it is not approved by the end of the 48hrs since placement, contact support.
Once your order has been approved, you will receive an email from the select gift partner with a link guiding you on how to redeem your earnings.
Follow the instructions provided in the email to get your reward.
Some of the stores where you can get your gift cards are:
Xbox

PlayStation

iTunes

Amazon

Google Play

Starbucks

Nintendo

eBay
Are you ready to be rewarded for playing games? Download Mistplay for Android and earn money & gift cards.
Mistplay Review
Mistplay has managed to get a 4-star rating on Google Play Store with over 10m downloads. This rating is aggregated from over 179k users. Another notable rating comes from Glassdoor whereby the app is rated highly with a 4.7-star from 19 reviews.
That said, Mistplay is not BBB accredited, a trend that is not uncommon with online gaming platforms.
The above ratings are proof enough that the app is performing great. Such Ratings can be credited to Mistplay's collaborative environment together with the company's remarkable entrepreneurial spirit. Not forgetting that there are no ads to annoy you.
But what exactly do reviewers have to say about Mistplay? For this, go through some threads on Reddit, a platform known for its bluntness.
Discover new mobile games, earn points and get gift cards. Download Mistplay today.
Mistplay Reddit Reviews
Below are some critical reviews touching on gameplay, points, gift cards, and customer support as experienced by current and offer Mistplay gamers.
Here, the reviewer talks of amassing 1800 units from 13 hours of gameplay. Admittedly, that is not a lot of money but this is coming from a casual gamer who took about 3 weeks to hit points that are equivalent to $6.
This user complains of a delay in getting their payout. Notably, its Mistplay support that steps in to set the record straight on the expected waiting time for gift cards to reflect on your email- 48hrs.
Additionally, we also see another reviewer confirming that the 2-day period is genuine.
Lastly, the above thread deals with whether Mistplay is legit. None of those who responded say that Mistplay is a scam. We also get an insight from an avid gamer who recommends Swagbucks (Review) as a perfect alternative making them up to $15 a month.
From the same critical reviews, a user admits to making $30 in a few months. On the same issue of earnings, a different player made $95 in 7 months. Their trick? Play a game up to level 5, then ditch it for a different one.
From the same thread, top-earns recommend going for games with high multipliers (3x and 4x) to get the most points from your playtime.
Is Mistplay Legit and Safe?
Mistplay is a legit and safe app that rewards you for playing games online. While the payout is not so high compared to other online money-making opportunities, the app pays better compared to other platforms in the same category. The rewards are through prepaid gift cards starting at $5 for 1,500 points, which reflect within 48 hours of redeeming.
With this in mind, I wouldn't recommend Mistplay as your full-time work-from-home platform. If that's what you are looking for, check out these high-paying long-term jobs. As you work, take advantage of Mistplay to earn extra bucks during your pastime.
Without any doubt, it is the ultimate way to earn rewards for playing games – Download the app today.
Mistplay Hack
If the idea is to just play games and earn points, then there could be a hack to get millions of Mistplay points at once, right? A secret Mistcode perhaps? Well, such freebies do exist and are supported by Mistplay itself. Forget about illegal backdoor hacks though. These are special promotion codes generated and distributed by the company.
You can get Mistcodes from following Mistplay on their various social media accounts. It also helps to sign up for the app's newsletter for the chance that the secret code might pop up in there. Once you get the code, go to your profile tab and click on the 3 dots at the top right corner.
From the drop-down, click on "Mistcode" and type in the code to claim the reward.
Note: Mistcodes are limited in both time and usage. Simply put, only a given number of people can use the codes and for a limited period. So, check the expiry date and make haste to claim your prize.
FAQs
1. Can Mistplay be trusted?
Mistplay is a trusted app with 10m+ downloads. The app got over 4-stars on ratings aggregated from reviewers on both Glassdoor and Google Play Store. Additionally, the app is trusted by popular game developers including WGames and Innogames.
What's more telling is that Mistplay credits your points the moment you finish playing and exits a game. To date, Mistplay has paid out 5.4+ million US dollars to its users.
2. Are apps like Mistplay legit?
Mistplay is one among the many low cash-out apps that pay you for using the internet as you normally do. These apps are legit and make money legally by providing developers with valuable data on user design and experience.
Alternatives to Mistplay include Swagbucks, InboxDollars, and AppStation.
3. Can you hack Mistplay?
Due to the popularity of Mistplay, talk of possible hack codes to the app's rewards system is common on the internet. However, such codes are a scam by themselves, without any reported success from such hacks.
The only proven way to get free Mistplay units is by using Mistcodes which are promotional rewards gifted users by the app itself.
4. Can you get Mistplay on iPhone?
Currently, Mistplay is only available to Android OS users. You can access it using devices running Android version 4.4 and up. Unfortunately, Mistplay for iPhone users is still in the works, with the developers promising that the iOS version will be out "soon".
To download Mistplay, Click here Now.
Bottom Line: Is Mistplay Worth It?
Mistplay provides an awesome way of earning gift cards from playing mobile games. This get-paid-to app rewards you with points from playing different games, as well as points from cumulative playtime. The payoff is not huge as you would expect.
Nonetheless, Mistplay can make you $10+ monthly as you kill boredom and keep your free time enjoyable. The app comes with lots of games from all possible genres, each with points to be made from each level completed. It's also worth mentioning that your Mistplay account stays active for up to a year without any activity days before it's deleted.
Tired of paying to play games? Download Mistplay for Android and earn money & gift cards for playing your favorite games.
Now, our readers would like to hear from you. Have you made money from Mistplay and if so, how much and which games pay the best? Tell us all about your experience with this and any other GPT app that is worth installing in 2021.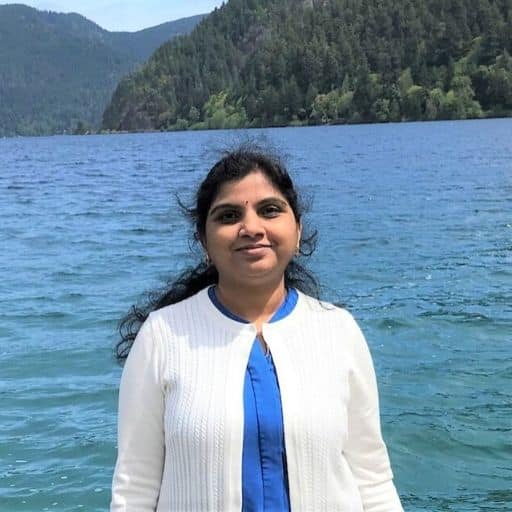 Howdy Folks, thanks for stopping by my blog.
I'm Swati, a proud mom, dedicated side hustler, full-time blogger, and a recognized millennial work-at-home expert. My expertise has been featured on esteemed platforms such as Forbes, CEO Blog Nation, Referral Rock, Vital Dollar, Databox blog, and many more. I have embarked on this incredible journey to share my firsthand experiences in the world of online income generation and to assist all of you in earning money from the comfort of your homes.
Join me in my mission to revolutionize the way we make money and achieve financial freedom. Trust me, it's not as challenging as it may seem!
Together, let's explore the boundless opportunities and pave our paths towards a prosperous future.