Are you an introvert on the lookout for a stay-at-home job? Do you wish to earn money in your pajamas like a boss without having to step outside your comfort zone?
I bet you do 😉
It is estimated that about 25 to 40 percent of the world's population is made up of this Big Five trait based on MBTI® personality inventory. So, you are not alone! And, frankly speaking, I'm one of those vast majority, making a full-time income from home.
Not to brag, but last year, I racked up $50k annual income from this blog working just part-time. This is to show you that the potential of online jobs and home-based business ideas is endless and highly lucrative.
So, If you are in dire need of a flexible career option (besides blogging), today I have the ultimate list of best online jobs for introverts that can provide the income that you've been dreaming of all this while!
The really cool part about these jobs is that you can actually have far more control over your lifestyle without changing anything about yourself.
Also, these remote jobs require little to no experience and anyone with good English skills, Wi-Fi, and a computer can get started right away.
Get ready to fill your pockets while working from home…
Online Part-time Jobs for Introverts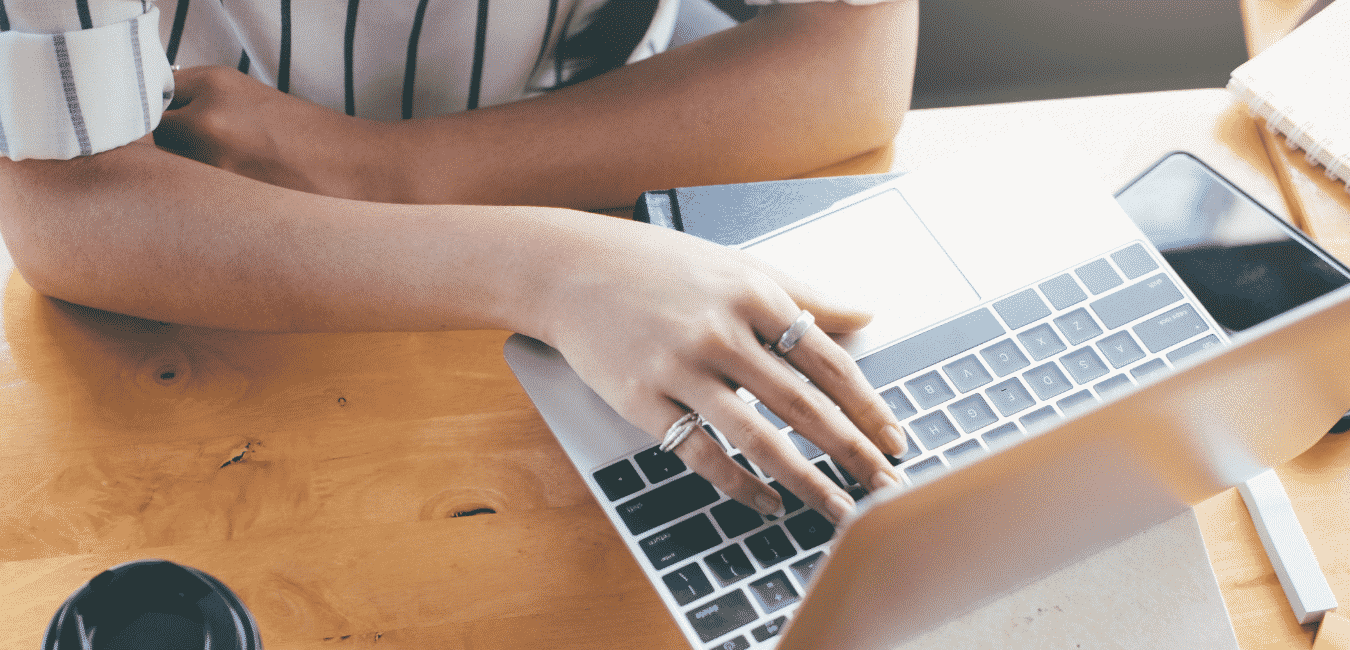 Are in you need of a little extra cash?
I have two online legit options for you, that'll make you at least $200-$1000 a month from home! The main advantage is that you can take up these part-time jobs while maintaining your day job if you want.
So, keep reading…
1.Participant in Research Studies
If you want to contribute to the discovery of new knowledge and earn money from doing so, then you may want to consider registering in research studies as a participant. The best part is they allow you to earn money with minimal qualifications in a quick yet legitimate way.
a) Research Study Participant
As the term suggests, research study participants aid scientists and researchers to further understand the subject of their research by "participating" in the study.
This typically involves either active participation wherein you are instructed to do something that the researchers can observe or passive participation wherein the researchers simply observe your actions without you needing to do anything at all.
To become a participant in studies, you first need to look for a research study in which you are eligible to participate.
This means you have all the necessary qualifications the researchers are looking for – they will determine whether or not you qualify during the screening process.
Speaking of legit research companies here's one that's genuinely worth mentioning:
Aside from the rewarding feeling of contributing to the collective knowledge of mankind, being a participant allows you to earn anywhere from $20 to $500 (or more) per study!
With companies like ProductTestingUSA, sometimes you get to keep the product based on the study, you are participating!
b) Online Survey Respondent
On the other hand, if you're looking for easier but still genuine online jobs without a registration fee, then you can try getting paid by answering online surveys.
While it's not as exciting as some of the others on the list and certainly generates less income, it's a great way to earn money online in a fast but legitimate way.
As an online survey respondent, how much you earn depends on various factors such as the number of surveys you complete, the information of your demographics, and consistency at taking them.
They typically pay respondents around $0.50 to $3 for answering a 10 to a 20-minute online survey. Therefore, if you're looking to earn more than that, you will want to sign up for and answer more online surveys.
If you answer enough surveys, you can earn anywhere from $2 to $50 per survey, possibly even more. Not bad for something that you might do when you're bored, right?
Don't forget to create a separate email for this gig, though, as you will be bombarded with survey emails on a daily basis.
Being a participant in research studies and/or answering online surveys doesn't require you to have any specific skill set and may not work as long-term gigs.
However, if you're looking for a quick but legitimate way to earn some money while you're still honing your skills, then they are a great way to do so. What's more, is that they don't require you to shell out money in order to participate.
How much can one make?
You can earn from $50 up to $400 per study when you sign up to become a respondent for research studies. While you can earn $50 to $100 per hour when signing up for user interviews.
How to start?
Before applying to be an online survey respondent, you should open a new email account first to direct all surveys in that account, as you will expect an influx of daily survey emails. You can apply to be an online survey respondent on the following sites:
Survey Junkie – Survey Junkie is 100% legit and pays up to $25 per Survey. The site has a 4-star rating on Trustpilot. Their surveys are short, easy, and you can redeem for gift cards or PayPal cash – Click here to Start earning now!
LifePointsPanel: With over 4k positive reviews and a 4.5 rating on Trustpilot, Lifepoints is available to a global audience over 16 yrs of age. Participate in surveys, win Amazon, Walmart gift cards – Sign up now.
The Nielsen App: Get rewarded just for using the Internet as you do daily! Downloading the Nielsen app on your mobile device unlocks up to $50 in rewards points per year, redeemable via PayPal or gift cards – Download the Nielsen app on all your devices just like that!
Best Online Jobs for Introverts
No wonder the demand for online jobs is increasing fast, and they can be handled by anyone who has a good command of English and has a basic knowledge of computers. Down here, I've covered the top 5 best online jobs from home for introverts.
I bet after taking these jobs, you'll feel more confident and less anxious. Ask me why? Bc, it's pretty amazing how well these work and the money you make!
2. Freelance Proofreader
If you're more of a reader than a writer and have an eye for catching mistakes, then you can earn money online without investment as a proofreader. These mistakes involve grammatical errors, plagiarism issues, problems with instructions, and quality issues.
As a proofreader, you'll have to ensure that the final copy is error-free before submitting it to the client. As long as you have the necessary and relevant skills, you can find work without having to pay anything.
How much can one make?
Freelance proofreaders typically earn an hourly wage of $25 to $45 but proofreading in more specialized niches can help you earn much more.
How to start?
To start as a proofreader, one should undergo some training first before applying for the job. You should equip yourself with proofreading skills in order to excel in the work you are applying to. Same as with freelance writers, you should at least know basic grammar rules to start with.
Here's a prominent free 76-min workshop to help you get started!
Although it doesn't require you to have any professional writing experience, you should, at least, have a passion for writing. Fortunately, with editing and proofreading jobs, you get better in time or with every job you finished.
For both works, you can try online platforms such as Proofreading Pal, Cambridge Proofreading, Proofreading Services, etc.
3. Transcriptionist
If you have excellent hearing and have fast typing speed, then you'll want to consider a job as a transcriptionist. As a transcriptionist, you will have the task of listening to audio files or watching videos with audio and listing down everything you hear in the audio file or video.
Transcribing audio can be challenging, especially since it entails listening to the audio or watching the video multiple times to ensure the accuracy of the transcript.
Because every word in the transcript needs to be verbatim (meaning they need to be exactly the same as heard in the audio), you will need to have excellent skills at focusing and listening. Moreover, you will need to have incredibly fast typing speed to keep up with what's being said.
How much can one make?
Although challenging, this line of work allows you to earn money online without investment at hourly rates of between $15 to $30 and you can do this even at home.
Learn how Marsha, a court reporter turned Medical transcriptionist, created a retirement job of her dream!
How to start?
The best place to start would definitely be Janet Shaughnessy's free 7-day course that offers practical tips to becoming a full-time general, medical, or legal transcriber (+finding jobs & clients).
But, If you think you have what it takes to be a transcriptionist, then you can apply to Go transcript, 3Play Media, Rev transcription jobs, Net Transcripts, and Transcribe Me.
Additional Read: Here's my ultimate guide to becoming a transcriptionist from home.
4. Online ESL Teacher/Tutor
English is considered the world's universal business language, with as much as 20% of the entire planet's population, or around 1.5 billion people, speaking the language.
However, this accounts for all English speakers, with only a fraction of that – around 360 million – being native speakers of the language. Aside from this, English is widely considered the most studied foreign language in the world, with the next in line being French.
With that said, if you have an excellent grasp of the English language, are able to speak it fluently, have a knack for teaching, and have a bachelor's degree, you may want to consider applying online as an ESL teacher or tutor.
ESL stands for English as a Second Language and there are many companies out there who are looking for skilled English speakers who can teach the language to students from other countries, with the majority of them being based in China.
As an online ESL teacher or tutor, you can earn somewhere around $10 to $40 on an hourly basis, depending on the company's rates and your qualifications as a teacher. Online ESL teachers can also earn more than that from incentive bonuses set by the company.
No need to pay for registration or courses, making it a great online job without investment and registration fees.
How much can one make?
The earnings you get from online teaching vary. Usually, ESL teachers start from $10 up to $40 per hour.
How to start?
To start, you can apply to companies that hire online teachers to teach English such as VIPKid, Qkids, Magic Ears, WyzAnt, EF Teach Online, and so much more.
Further Read:
5. Freelance Writer
If writing is your passion or you simply have a way with words, then freelance writing is a great opportunity for you to earn money at home.
As a freelance writer, you'll be tasked with writing content for your clients' chosen topics and these can be about anything, depending on their niche. You can also choose to write only for a particular niche but the more versatile you are, the more opportunities you will have as a writer.
The rates for freelance writers depend on a wide variety of factors such as type of content, length of content, and more. Some writers earn as much as $200,000 (sometimes even more) annually and all of this can be done from the comfort of your own home or anywhere else like your favorite neighborhood café.
Freelancing is fast becoming popular with freelance writing as one of the jobs at the top of the list. Despite the intense competition in the industry, if you have an excellent command of the language, you'll receive plenty of work as a freelance writer.
After all, everyone can put words to paper but not everyone can do it well.
Note: Though Proofreading & Writing are typically separate positions but considering they involve much of the same process, some clients look for people that can do both equally. So, as a writer, you can also offer proofreading services.
How much can one make?
For both of these freelance jobs, the income you get lies solely on you.
If you work as a full-time writer working in a typical 8 hours work shift, you could earn at least $40,000 every year. Meanwhile, you can also earn more or less the same with proofreading.
You'll be surprised to know that, Holly Johnson at Club Thrifty, a mom of 2 earns $200,000 per year as a Freelance Writer!
How to start?
Since you can't get paid writing work unless you have writing samples people can access online, my best advice is to 'create an online portfolio' over the weekend!
Next, you'd need to learn the writing and business skills to start getting money for your work. For this, I'd highly recommend this course – Writeto1K. It walks you through the entire process and explains each step in detail so that you can start earning in a few short weeks!
Ready to explode your business? I hear you… Avail bonus of 10,000 free words of this powerful AI copywriting assistant while the offer is still available – s

cale your bandwidth to take on more work, and thus make a lot more money

.
Check out my thorough Jasper review here.
For freelance writers, the Pro-blogger Job Board is a great venue to find writing jobs.
6. Online Course Instructor
Do you have expertise in a particular field that you want to share? Are you great at explaining concepts and making them more digestible for the general public? More importantly, are you confident teaching in front of a camera?
If so, then why not create your own online course and become an instructor?
While there are a lot of free courses and tutorials out there, it can be difficult to sift through all the content and find exactly what you're looking for. This is why there are still those who are willing to invest their time and money in online courses, especially if the instructor does a great job at teaching the course.
Teaching online courses is great in more ways than one. This is because, for one, unlike in traditional schools, online courses can be created and taught by anyone who has the knowledge and skills.
This means they don't need advanced degrees or even any type of degree at all as long as they are knowledgeable about the topic. Moreover, the easy accessibility that only online courses provide makes them more attractive to those who are seeking to learn something new.
Online course instructors are paid for every student that purchases or enrolls in their courses. There are a lot of platforms online where you can upload your courses such as Skillshare, Udemy, and Coursera, and the system of how courses are availed vary from platform to platform.
Education is something that people will always be willing to invest in so why not take part in the fun and share the valuable knowledge and skills you have with the world through an online course?
How much can one make?
The income you get as an online course instructor depends on your rate and the number of students who will apply for the course.
How to start?
To start a job as an online course instructor, you need first to be able to build a reputation or name of your own. This is to lure more students to join or subscribe to your course. You also need to make files or videos where subscribers could easily access the course you offer.
Best Entry Level Jobs for Introverts
With the ever-developing technology and the easier accessibility to the internet, many jobs – that were traditionally done on-site or in the office – can now be done online.
So, here are some of the best high-paying entry-level jobs for introverts.
7. Customer Service Representative (CSR)
One line of work that's now available as an online job is being a customer service representative or CSR. Customer service representatives work in the branch of the company or business which handles the inquiries, concerns, and feedback of customers.
As such, they're considered an essential part of companies because they serve as the front line when it comes to providing the support required by their customers. They make sure that the customers are satisfied with what the company or business has to offer.
Although this is typically the type of work done in an office setting, the availability of high-speed internet connections and advanced home office setups have enabled the profession to be done from the comfort of one's home.
The great thing about it is, as long as you have the necessary skills – and equipment – to become an agent, you can apply as one without paying a fee, making it one of the best online jobs for introverts without a degree and experience.
How much can one make?
As for the salary, depending on the company and the type and volume of accounts handled, most remote CSRs earn between $10 to $15 per hour. Working remotely as a CSR also affords you a more flexible work schedule, whether it's 15 or 60 hours weekly.
How to start?
If you already have previous experience working as a customer service representative, then all the better for you because landing on a job would be as easy as 123. For those who don't, don't worry as you can get training or courses that could harness you to become an efficient customer service representative.
You can look for a job as a customer service representative from these following companies"
Amazon

AAA

Apple

American express

Apptical

Great VirtualWorks

Hilton

LiveOps
You can also check out UpWork and Indeed for other remote customer service positions.
8. Social Media Manager
It's undeniable just how ingrained social media has become in our lives; so much so that almost everyone has at least one social media account – including businesses. After all, online presence and having a great online engagement rate are now crucial to the success of businesses everywhere.
However, since running a business entails many responsibilities, they often entrust the task of posting on and managing their social media accounts to someone else. That's where you come into the picture.
With that said, it might seem too good to be true but you can earn as a social media manager without actually showing your face and working behind the scenes.
As a social media manager, you will be tasked with managing the marketing campaigns of the company you're working for on the various social media platforms they're active in. As such, you will need to curate, create, and manage relevant content and media on their platforms to help them expand their reach.
As a freelance social media manager, you can make anywhere from $15 to $50 an hour. You can make more than that as you gain more experience or when it becomes a full-time position.
You won't need to invest in any registration fees to become a social media manager, making it one of the more genuine online jobs without registration fees out there. All you need are the relevant skills, knowledge, and equipment to become one.
How much can one make?
Social media managers can earn from $1000 up to $10,000 a month, depending on the number of clients you have.
How to Start?
If you think you have enough knowledge and skills of a social media manager, then you can start looking for clients on social media platforms like Facebook Groups and Marketplace, Local Chamber of Commerce, LinkedIn, local networking events, Upwork, Freelance, etc.
9. Virtual Assistant
If you consider yourself somewhat like a jack of all trades, meaning you have knowledge of or are skilled in various trades, and are typically a well-organized and detail-oriented person, then becoming a virtual assistant may be just for you.
The concept of virtual assistants is almost the same as a regular in-person assistant in the sense that you're responsible for providing clients with various types of services, ranging from administrative duties to managing various aspects of the business.
However, the only difference between the two lies in the fact that for virtual assistants or VAs, these services are offered from a remote location, with the VA being able to work from the comfort of his or her own home. This means they don't have to report for duty at the company's location, conducting all communication, and doing all the necessary tasks online instead.
How much can one make?
As a virtual assistant, you can make anywhere from $25 to $100 hourly, and applying as one will only need you to have the relevant skills and requirements (like your CV or portfolio). This makes being a virtual assistant a great way to work from home without investment.
Further Read: See how this college student makes over $2,700 a month as a Part-time VA.
How to start?
You don't have to have the experience to get a job as a virtual assistant. As long as you are organized, reliable, communicative, and a self-starter, which are the attributes most employers are looking for, and you are willing to be trained, then you get a good shot to become a virtual assistant.
You also need a personal computer, noise-canceling headphones, and most importantly a reliable internet connection.
Most clients will give you access to software programs and cloud-based tools to get the job done, so you don't have to worry about that.
Here are some companies that hire virtual assistants:
Worldwide 1010

Zirtual

Upwork

Belay

Time Etc.
Additional Read: 100+ Non-Phone Online Jobs You Can Apply for Right Now!
10. Virtual Receptionist
Virtual receptionists are similar to virtual assistants in the sense they used to be strictly office-based jobs but became available as online jobs due to the easy accessibility of the internet and the availability of high-quality equipment.
However, they differ in terms of the responsibilities that the job entails. For virtual assistants, they have a wider scope of responsibilities like following up on leads or managing the client's marketing campaign.
On the other hand, virtual receptionists are similar to regular office receptionists. They answer incoming calls from clients, note down any messages left by callers, connect the caller to the right people in the office, as well as manage the schedules and appointments.
Like regular office receptionists, virtual receptionists are important for ensuring that any potential customers of a business have a pleasant enough experience that leaves a good impression on them.
Therefore, as a virtual receptionist, you will need to maintain an amicable and professional personality during calls to ensure a pleasant experience for your client's customers – even the most irate ones.
How much can one make?
As a virtual receptionist, you can make anywhere from $10 to $19 per hour and possibly more, depending on your performance. Some companies also offer benefits for their virtual receptionists like medical, dental, and vision coverage.
How to start?
To start as an online receptionist, you must have all the qualities that employers are looking for in a virtual receptionist. This includes:
Professional demeanor and great work ethic

Prior experience

Can follow instructions and summarize details clearly

Can work well under pressure and multitask

Positive attitude and great communication skills
You also need to comply with some technical requirements in order to get the job. You need a computer and a headset with a noise-canceling feature, a reliable internet connection, strong typing skills, and a quiet work area. If you have what it takes, you can start applying to Smith.ai.
11. Graphic Designer
Have you ever seen a striking design in an advertisement or an interesting logo and wondered who created it? Well, that was the work of a graphic designer whose job is to take their clients' ideas and transform them into a visual representation of said concepts that will attract the attention of, captivate, and entice the consumers.
As a graphic designer, whether freelance or full-time, you will need to have a great eye for design, an excellent ability for turning the ideas of your clients into a reality, and enough experience to be comfortable using various design tools like the Adobe Creative Cloud.
While this requires more experience on your part, it's still a great way to earn money online.
Why? Well, this is because if you want to work as a graphic designer, you won't need to pay to apply as one.
Being a graphic designer allows you to use your talent and creativity as an artist and make a living out of it, making it one of the best free online jobs available.
How much can one make?
Moreover, depending on your experience and level of skill, you can charge clients as low as $25 or as high as $300 per hour. You can also charge them as per project basis or if the contract entails you doing multiple designs for them, on a monthly basis.
How to start?
You can start applying to freelance websites like Upwork to look for clients who need a graphic design job done.
Best Jobs for People Who Like to Work Alone
Not everyone enjoys crowded workplaces or being watched over while working. Does this sound like you? Then I have some good news for you; online jobs are here to save people like you.
With this in mind, here are some of the best jobs in the online work industry.
12. Virtual Bookkeeping
Are you good with numbers? Think of working from home as a Virtual Bookkeeper. You will be entirely responsible for keeping the company's financial transactions. This is one of the good-paying jobs that you work alone. Through record-keeping, you help the company to track its profit in the long run.
On the good side, you work according to your own schedule and from the comfort of your home.
How Much Can One Make?
Working as a Virtual Bookkeeper in the US can earn up to $19 per hour. And according to ZipRecruiter, you can make $25 per hour, on the higher side.
Furthermore, some companies will pay you in excess of $60 dollars per hour, depending on the workload involved. Also, with time, your skills and clients increase which means that your earnings increase too.
How to Start?
Most companies prefer someone who has a degree in accounting and finance, or any other related course.
If you are a beginner though, you don't have to worry. This is because you can learn bookkeeping online from Free Digital Bookkeeping Workshop by a 6-figure Bookkeeper.
Also Read: How to Create a Profitable Virtual Bookkeeping Career
13. Data Analyst
Working as a data analyst is one promising job for introverts. Just as the name sounds, a data analyst collects data from different sources, processes the data, and finally provides analysis on specific data. Be ready to spend several hours working on a spreadsheet, but that doesn't mean you won't enjoy the work.
As a data analyst you will be expected to:
Produce daily reports.

Identify statistics trends.

Ensure that the collected data is error-free and reliable.
How Much Can One Make?
Depending on your experience, you can receive $47,000 to $113,000 annually. Your salary depends on the data type, with working for an agency paying less compared to a self-owned business.
How to Start?
You need at least a bachelors' degree in business studies or data analytics. Here is the deal, you are in a better position if you look for an internship in a data firm as you continue with your learning. This will give you some experience in data analysis before you can launch a solo career.
14. Web Designing and Development
Lately, website and software developers are some of the workers whose demand is very high and so are their rates. Lucky for you, these are the types of jobs that don't involve working with people. Web development means that you give a specific website the kind of appearance that the audience wants to see.
Also, it is your job to test the website to ensure that it's functioning properly. The concern being sharing of content, videos, and texts through coding. You can either decide to work as a front-end developer or a back-end developer.
How Much Can One Make?
The amount you earn is based on your experience and expertise. Generally, as a web designer and developer, you can earn around $25 per hour on average and $44/hr on the higher range.
How to Start?
For starters, you need a bachelors' degree in computer science or computer programming. You are also on the safer side if you have experience in this type of job. The upside is that learning web development and design can be done easily on Udemy.com.
Armed with the right expertise, look for an online job opening on:
Fleerancer.com

Fiverr

Upwork

Indeed
15. Network Administrator
A network administrator ensures that networks (LANs and WANs) and computer systems are functioning without a hitch in a company. You are responsible for installing software, hardware, and apps in the entire system. Also, you are supposed to make sure that the communication line among different processors in the office is bug-free.
As a network administrator, you can work remotely but still, once in a while, some technical problems might require you to work in the client's office.
How Much Can One Make?
The entry-level salary for network admins around the world ranges between $55k and $80k annually. In America, the median salary is around $80,000 per year. This means that you'll possibly start by making around $39 per hour.
How to Start?
Most of the employing companies consider a bachelor's degree in computer engineering and computer science or a computer-related field. Also, they insist on 3-4 years of experience in system administration.
The stringent requirements are understandable considering that you will be in charge of essential systems- one mistake and you bring down a billion-dollar company.
Check out this Introduction to Local Area Network free course at Alison.com for an idea of what the job is all about.
16. Blogging
Blogging is the easiest way to earn money online since all you invest in is time. The best part is that you write what's interesting to you. This could be music, food, hobbies, jobs, or traveling- basically anything under the sun.
After you have grown your audience you can monetize your blog and earn more cash through:
Sponsored posts

Affiliate advertising/marketing

Display Advertising

Product sales – digital products like eBooks

Sponsorships

and many more sources!
As a blogger, earning opportunities are very high even though it will take you some time to start earning.
How Much Can One Make?
Bloggers earn depending on views. Having 100,000 views per month is enough to give you an amount between $1000 – $10,000. So, work on building more subscribers who will make you earn.
How to Start?
The fastest way to start earning money as a blogger is by zeroing in on a profitable niche. With the right niche, the next step is to find a good web hosting service for setting up your blog. Lastly, you need to keep on adding relevant content to attract and maintain viewership to make money. Done right, blogging will make you money without a hustle. However, you need to be patient before the dollars start rolling your way.
Related Resource: How to Start a Profitable Blog In 2021
17. Computer Programmer
Since it's a fact that you don't feel like communicating with people, how about you start communicating in ones and zeroes. Get a job in computer programming, which is one of the good-paying jobs that you work alone. The work involves the creation of software as well as writing and testing codes.
How Much Can One Make?
Computer programmers do make a good amount. On average you can pocket around $63k per year. For a beginner, you can make around $50k annually. And for an experienced coder, it is possible to make over $85k per year.
How to Start?
Most computer programmers have a bachelor's degree in computer science or any computer-related field. As a beginner, you need to monetize your skills either through freelancing, participate in coding contests or simply use your YouTube channel to market yourself.
Jobs Where You Can Work from Home
It's true that some online jobs do require you to sometimes show up in an office. However, if your wish is to work from home at all times, here are my top recommendations:
18. Economist
An economist is entitled to conduct research, data collection and analyzing it, and forecast the future by monitoring economic trends.
In short, you are all about analyzing the state of the economy. This helps companies in pricing for their goods and services.
To become an economist and to be considered when there are job opportunities, you need to major in Maths. On top of that, you must be conversant with statistical analysis using computers and different software.
How Much Can One Make?
The average payment of an economist is around $105k per year. But still, the payment may differ depending on your state and academic qualifications. Since this is a highly specialized online job, leading economists make in excess of $150 yearly.
How to Start?
Most hiring companies consider a master's degree or a doctorate for economist job positions. Basically, this means that you have to go to college and work hard to graduate with honors.
As an introvert, you may consider enrolling in an online program such as WSU's economics program. Meanwhile, you can be working on these online jobs fit for college students.
19. Affiliate Marketing
Affiliate marketing is a process of earning a commission by promoting other people's products to online consumers. You need to run a popular website or blog to allow you to expound on the benefits of how to use the product or service.
Affiliate marketers use referral links to direct their viewership to specific pages and sign-up portals. You earn commissions when a customer uses the link successfully.
How Much Can One Make?
You can earn an average of $300 a day but with experience and high conversion volumes, you can earn more than $3,000 per day as an affiliate marketer.
How to Start?
Most online shoppers and social media users often prefer visuals to capture their attention on the products you market. Video skills and/or photography also come in handy. To help you out, here are the leading affiliate marketing courses for beginners in 2021.
20. Actuaries
Actuaries rely on using mathematics, statistics, and financial theory to estimate the impact of financial uncertainty. Their mandate is to help clients minimize risk on financial undertakings. Yours is to analyze and help companies identify probable causes of losses and profits, and how to act appropriately.
You are also to analyze risks such as workplace accidents, motor vehicle crashes, and even death.
Actuaries are full-time jobs and mostly work for companies that sell or provide life insurance, property insurance, and other insurance products. Your services benefit companies seeking to identify and reduce their risks and formulate benefit plans.
How Much Can One Make?
Actuaries can make upwards of $150,000+ annually but the payment may differ with job level and the size of the company.
How to Start?
Many companies typically require a bachelor's degree in a field such as Math, statistics, or actuarial science to apply for the position.
As your work is mainly analytical, you have no need to physically visit clients. With a good internet connection and the right software, you'll be able to receive data files, work on them, and submit your insights without leaving the house.
21. Flipping Domains
A domain name is a string of characters used to direct people to a website and access it. If you can predict which kind of website name or address is likely to be in high demand in the future, you cash in on it.
For this to happen, you need to buy a domain name as cheaply as possible. Then, without doing anything with the domain, you'll sell it to an interested party for more than you originally paid. Domain names are valuable pieces of online real estate and the motivation is to make a profit.
If you choose a domain name with massive potential at the right time; you can flip it and make unimaginable profits. If you flip domain regularly, chances are that you can turn this into a full-time career.
How Much Can One Make?
You literally can turn $10 or $100 into a $1000 by flipping domain names. It is feasible to make over $100,000 a year if you become a successful flipper.
How to Start?
You need to search for a domain name then evaluate it. If you are satisfied with the name, then you can proceed with buying it and registering it in your name. Next, you need to find a buyer and sell it for a profitable amount. So, if you are still looking for jobs that don't involve working with people, I hope this one has caught your mind.
Need to register a domain and make passive income? Here are the best places to register domain names.
22. Editing Videos Online
Are you in need of good-paying jobs that you work alone? Online video editing is a great career that can make you decent money.
If you can deliver 'pure gold', this is one online job that you can turn into a full-time job. Video editors work directly with media productions as well as signing up with agencies that employ freelancers.
How Much Can One Make?
Film and video editors make up to $87k per year. The income for newbies starts from around $32k per year while the most experienced ones can make up to $170k per year.
How to Start?
You can join any film school near you and learn the basics, or you can learn the craft through online tutorials. Nowadays, video is a major medium for both personal and business use. This is good news since it means you can get vacancies both locally and globally. Get video editing jobs from platforms such as:
23. Internet Security Specialist
Are you acquainted with computer security systems? Well, in this field, as a security specialist, your responsibility is to protect websites from cyberattacks and ensure data security. You are to analyze the network structure and test the security measures such as firewalls.
It's also your job to find weak systems, research ever-recurring risks, suggest improvements, and create defense mechanisms plus initiating any changes. To become an internet security specialist; you need to possess hard skills especially in programming languages and complex technological solutions.
How Much Can One Make?
You can earn an average of $75k per annum as a mid-level security specialist. Experience in this field will earn you upwards of $100k and above per year with time.
How to Start?
Most employers ask for a bachelor's degree in Computer Science, Information Technology, or Cybersecurity. Other employers may accept an associate's degree with extensive work experience. Upwork and LinkedIn are some of the places to start your internet security job search.
Jobs Where You Work Alone Without a Degree
Having no degree and being an introvert does not mean it's impossible to earn from online jobs. Why? Because I will give you some of the good-paying jobs that you work alone without any academic qualifications.
24. Online Translator
Online translating is one of the online jobs that is growing rapidly. If you are fluent in another language, this is a great opportunity to showcase your skills. You can make a living by interpreting or translating documents and media recordings. To become a freelance translator, check out the following websites:
OneHourTranslation.com

Unbabel

TextMaster
How Much Can One Make?
In the US, the average wage for a translator is around $19 per hour. And if you are a certified translator, you can make up to $66 per hour on some gigs.
How to Start?
Having fluency in several languages, especially in European languages, is a bonus for you.
25. Vehicle Detailer
A vehicle detailer leaves the car spotless. They deep clean both the interior and exterior. This a flexible job that you can start at home particularly if you are crazy about cars.
While this is a no-degree kind of job, it helps to know the type of cleaning required for different parts of a vehicle. Your knowledge should also include different cleaning products and their effects on different materials.
When all is said and done, detailing should leave the vehicle with a higher resale value than before.
How Much Can One Make?
The average payment for car detailers ranges from $7 to $26 hourly rate. Your take-home depends on the number of cars that you can work on in a day. As one of the best jobs where you work alone without a degree, you should target high-end and vintage cars to make the most cash.
How to Start?
Luckily, you can watch videos on how to deep clean a car and start practicing with yours before looking for clients. Also, some companies do offer free training before hiring.
26. Truck Driver
A truck driver job is a kind of relieving job for introverts. Why? Because you spend most of the time alone, listening to music on long trips. You will be your own thoughts on open roads for hours on end. The job sees you deliver different types of goods, depending on the company you are working for.
On the flip side, you will be spending most of your time away from your family. So, you might want to consider doing deliveries locally.
How Much Can One Make?
Depending on your experience, mileage, and load type you can earn around $60k per year.
How to Start?
First, you will be required to have a Commercial Drivers License. That means you need to attend a truck-driving school within your state for accreditation.
27. Postal Worker
A postal worker is another example of jobs that don't involve working with people. To work as a postal worker, you don't need a degree. Your job description is to sort out mail and packages plus doing deliveries to the right address.
How Much Can One Make?
A postal worker makes around $17.78 to $28.25 per hour.
How to Start?
Besides passing the postal test, you are required to have a high school certificate/ GED to get into this industry. Additionally, you'll need a driving license to work as a postal vehicle operator. However, if you choose to work as an on-foot mail carrier, then you can apply for the job without the license.
28. Online Sales
You can decide to sell digital products online using platforms like Etsy, eBay, or Amazon. Creating an online course to increase your income is not a bad idea also. With Etsy, you can be creative with your products. Here is a tip, buyers prefer handmade products especially crafts and jewelry.
How Much Can One Make?
You charge depending on the kind of products in your online shop. The trick is to carry out market research to avoid undercharging or overcharging.
Sellers who strive for perfection and uniqueness make as much as they wish. A quick look at Etsy reviews points at annual profits of around $65k for the above-average sellers.
How to Start?
Decide on the product or service you want to sell online. Then, choose your preferred e-commerce platform and create an account. The most important part of this hustle is to build a sizable audience and return customers. Market yourself using platforms like Facebook and Twitter.
29. Walking Dogs
This is a good job for introverts who want to work alone but still want to get out of the house. Walking dogs is an interesting job for dog lovers.
Note, you are supposed to feed the dog, dispose of their waste and also take them to the veterinarian in case of an emergency. To become a pet walker, you need public liability insurance just in case of any injuries.
How Much Can One Make?
At an hourly rate, it is possible to make something between $9 to $30. For instance, if you are earning $25 walking one dog and, in a day, you happen to walk 5 dogs, that means you can pocket $125 by the end of the day. Not a bad deal for an introvert.
How to Start?
Create an account with Rover, which is free. Make sure to include all of your contact info in your profile. This will make it easy for potential clients to reach out. It also helps to share several pictures of you walking or sitting dogs to attract more dog owners.
Final Thoughts
These freelancing jobs are mainly suitable for stay-at-home moms, dads, and college students who would like to utilize their free time in generating some good income.
In fact, you'll be surprised to know that you can earn more than what some big companies pay for working for them and that too from home.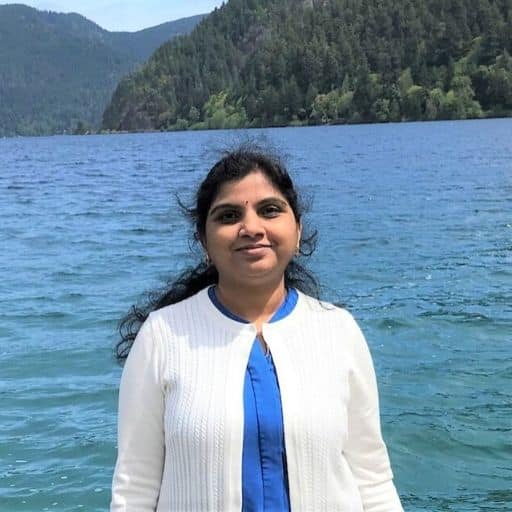 Howdy Folks, thanks for stopping by my blog.
I'm Swati, a proud mom, dedicated side hustler, full-time blogger, and a recognized millennial work-at-home expert. My expertise has been featured on esteemed platforms such as Forbes, CEO Blog Nation, Referral Rock, Vital Dollar, Databox blog, and many more. I have embarked on this incredible journey to share my firsthand experiences in the world of online income generation and to assist all of you in earning money from the comfort of your homes.
Join me in my mission to revolutionize the way we make money and achieve financial freedom. Trust me, it's not as challenging as it may seem!
Together, let's explore the boundless opportunities and pave our paths towards a prosperous future.