Proofreading is one of the best paying online jobs as you will see in this Proofreading Services review.
ProofreadingServices.com is a top company that hires remote proofreaders around the globe. This platform has been in operation for quite a number of years. Proofreaders on this platform earn as high as $2500 per month.
So, if you have an eye for typos and spelling errors, you should consider applying for proofreading jobs on their website now.
But like any other online job, you must be questioning the legitimacy of Proofreading Services. So, is it legit? Keep reading as I uncover everything about this platform, including earning potential for beginners.
What Is Proofreading?
Before we dive deeper, let's first understand what proofreading entails. It's basically checking errors and inconsistencies in a text document before it's published. These errors include punctuation, grammatical errors, spelling, sentence structure, and other such mistakes.
Why is proofreading important? Minute errors can affect the whole meaning of a sentence or alter a message that you are trying to deliver.
For instance, typing "affect" instead of "effect" completely alters the message. It's therefore your job as a proofreader to identify such errors and correct them.
Proofreading Services is one of the top-rated proofreading companies that hire skilled proofreaders to identify errors in a wide variety of documents from clients.
But is it worth working for them? That's what we seek to find out in this online Proofreading Services review.
Proofreading Vs. Editing: What's the Difference?
Many times people tend to confuse proofreading with editing. Well, these two words can be used interchangeably, but there is a slight difference between proofreading and editing.
Proofreading involves spotting overall mistakes such as grammar, sentence structure, spelling, noun, and verb agreement. Basically, proofreading involves identifying errors in anything you can call structured.
On the flipside, editing can also cover that, but its main purpose is to improve a written document and give it more flow or voice within its context.
For example, a sentence that reads "This girl wore a red dress to the wedding" can be edited to "This girl wore a scarlet evening gown to the wedding." Note that "red dress" has been edited to "scarlet evening gown".
If you were to proofread, the sentence would have remained unchanged since it's grammatically correct on all accounts.
What is Proofreading Services?
Founded in 2011 by Luke Palder, Proofreading Services has a reputation for hiring skilled proofreaders and editors. The job involves written documents from authors, students, job seekers, and businesses around the globe, among other clients.
This company was originally known as ProofreadingServices.US up until 2013 when it changed its domain to ProofreadingServices.com. It has its headquarters in San Francisco, California.
But this is not to mean that it's only available in the US only. They hire remote proofreaders globally to work from home. Up to date, the company claims to have proofread documents for over 10,000 clients in more than 100 countries.
Some of the well-recognized clients topping ProofreadingServices' list of satisfied customers include IBM, Harvard University, Pearson, Vogue, Cambridge University, MIT, CNet, Cisco, and the US Energy Department.
Proofreading Services.com Jobs
While proofreading is this company's main focus, they do offer 25+ other services. These including:
Resume writing

Transcription

Translation (92 languages)

Plagiarism check

Remote ESL teaching jobs

eBook formatting, and

Cover design.
Need your LinkedIn profile polished? Proofreading Services does that too. You will also be happy to know that they also translation and transcription jobs for freelancers.
Our main focus in this Proofreading Services.com review is on proofreading jobs that generally define the company. It's also worth pointing out that for most of the jobs on offer, proofreading is a must-do.
Usually, the bulk of their clients are authors, academics, and businesses, while the majority of their workforce are work-from-home freelancers – just like you!
Do You Need Training to Work for Proofreadingservices.com?
You are probably wondering whether there are any qualifications required to be hired by Proofreading services.
Well, like any other proofreading services provider, you need to undergo a little training before getting started. The reason being although the job mostly requires a firm grasp of the English language, there are industry standards to acquaint yourself with.
For starters, to maintain its top-billed standard, the website only hires native-English speakers.
In particular, they prefer residents of the US, Canada, Australia, Ireland, and the UK.
However, if are an exceptional proofreader, you can apply and get approved from any country in the world.
So, how do you get ready to work here? If you are new to proofreading, go for Caitlin Pyle's free 76-Minute workshop.
The training covers the basics of freelance proofreading. You'll learn why proofreading is a solid career choice, how to tell if you're a natural proofreader, and how to attract clients.
Caitlin is also the creator and trainer of the industry-renowned General Proofreading: Theory and Practice Course.
It's here that you'll be taught the tricks to offer successful proofreading services – including a free handbook of words and phrases to be on the lookout for. Interested in becoming a pro proofreader?
Don't Miss Caitlin's Free Webinar.
Other Proofreading Services Qualifications
The majority of companies that hire remote proofreaders require you to at least have a college degree, possess impeccable English skills, and have a sharp eye to spot errors.
With Proofreading Services, you don't require to have any of the above. This company emphasizes their proofreading test, which is a 20-minute test. More to this, you must at least score 95% and above to proceed. Failure to do this, you won't get hired.
This test is not that simple since only 1 in every 300 applicants passes. Don't fret, you can retake this test if you fail. However, it's not clear when you can take the retest after a fail.
That's why you need to train before you hit the "Apply to Be an Online Proofreader" button!
Proofreading Services Quiz Answers
This test basically evaluates your English proficiency. Since you are timed, you should answer this test as quickly and accurately as possible. This quiz tests you mainly on grammar.
There is also a section where you have to specify your professional proofreading experience. If you have previous experience in transcription, tutoring, or writing resumes, this section gives you an opportunity to leverage your skills.
Why is it important to specify other services that you can offer? You might fail to be hired as a proofreader and get hired as a tutor, transcriber, or resume writer instead.
How Proofreading Services Works
Once you pass the 20-minutes test, you can now create an account. From here, you'll be contacted by Proofreading Services onboard team, giving you the platform's guidelines.
Finally, you'll get assigned proofreading jobs.
To apply, head over to Proofreading Services website and click on the application button on their career tab. Remember, you can apply for a job regardless of where you reside.
Is Proofreading Services Legit?
It's normal for everyone to question the credibility of any online platform before engaging with it. As such, you are probably wondering whether Proofreading Services is just another online scam. Let's look at how this platform fares at job agencies and top online review forums to get a clear answer.
The fact that there is no minimum requirement for you to apply for a job in this company doesn't mean Proofreading Services is not legit!
Also, there is the fact that you have to undergo a very fast test and score at least 19 out of 20 questions to proceed. proofreadingservices.com also adds that many people fail this test. This is just one of the indicators of the platform's strict hiring process.
Having said that, proofreading services is not BBB accredited which may undermine the company's reputation.
It's, however, not common to come across legit freelancers' websites that are not rated by this American-based marketplace trust rater.
Nonetheless, it is listed on other top raters like Glassdoor.
More to this, the company has been in operation since 2011, further proving that it is a legit platform. Since then, it has proofread documents on behalf of top companies and universities – another testament to the proof of the quality of services offered by Proofreading Services.
Proofreading Services Reviews
What exactly do people say about this company? Let's dive into reviews from clients and employees that have interacted with the website.
For starters, proofreadingservices.com is not rated on Trust Pilot. This does rob the company, of the privilege of featuring one of the best online business' raters in the world.
That said, not every business gets rated on this Danish review platform that assigns TrustScores based on consumer insights.
A good alternative is Glassdoor, an American-based rater that accepts reviews from both former and current employees. Reviews are anonymous which allows for unfiltered criticism that is invaluable to job seekers. But most of all, their rating system takes into account different consumer metrics, including salaries.
Additionally, they also run a job board where you can search and apply for freelance and onsite jobs. So, what do reviewers on Glassdoor.com say about Proofreading Services? Read on to find out but first, let's hear from some of the bluntest reviewers on the internet – Redditors.
Proofreading Services Reviews as Per Reddit
There are not so many Proofreading Services reviews on Reddit. The only thread I found was from a new applicant who underwent the company's 20-minute test and failed. Understandably, this applicant seems to be bitter about the wasted effort, coming after passing an initial test.
Just so you know, most proofreading websites require applicants to pass fast tests, and in the +90% nevertheless.
Proofreading Services Reviews On Glassdoor
Below are some positive and negative reviews on Glassdoor.
The above 1-star review is from a former employee of Proofreading Services. They admit that it's true you get paid by the company. However, they lament that the jobs are vague and to some extent, unachievable.
On the contrary, Proofreading services have proved to be one of the best-run proofreading platforms with a rate to match- an average of $22 per hour, and up to $49 per hour for freelancers.
Yet another "poor" review, this former employee complains about job unavailability and poor communication from the management/customer support.
If you are facing the same predicament, know that Proofreading Services states that their support is available 24/7.
You can reach out to them on their "Contact Us" page, either through a phone call, email, or send a message by filling out a form to get your questions answered.
From the above critical review, these employees seem to be complaining about other issues but no one claims that Proofreading Services is not legit.
Proofreading Services Positive Glassdoor Reviews
Take a look at select positive reviews on Glassdoor. They speak about the company's work culture, jobs, and availability.
From this reviewer, another important aspect of the platform emerges; pay is calculated per the word count, not the time spent working on a document. What I get from this is that before you start on a project, you'll have known exactly how much you are to earn.
This last review is from a current freelancer who has nothing but praise for the website. They give a thumbs up for getting to work remotely on current and educational topics with flexible timelines.
Lastly, here is the overview of Proofreading Services on Glassdoor.com.
It has an overall rating of 2.9-star which is not that good. However, this rating is from a sample of just 7 reviews in total, which could explain the poor score. The review also points to a good work/life balance and management. Low points are scored on career availability and pay. But none of the reviews talk of being scammed by Proofreadingservices.com.
Up to this point, does this sound like your kind of hustle?
If yes, check out these other leading proofreading companies and job opportunities:
What I like about Proofreading Services
High pay rates as compared to other proofreading platforms

Flexible working hours

Available to everyone in the world

No minimum requirements to apply for a job
What I Didn't Like about Cambridge proofreading
You get employed under a contract

Timed test that requires you to act quick
Proofreading Services Salary and Pricing
Is it worth working for Proofreading Services? For starters, you can either work part-time or full-time as per your schedule. Additionally, the platform provides you with flexible working hours. You also get to work remotely.
As such, this type of job is a good option for retired people in need of low-stress jobs. It's also a no-experience working opportunity that is perfect for newbies.
Proofreading Services has proven to be one of the top-paying companies with remote workers. Once you get hired you can earn between $19 and $46 per hour.
The fact is, it's possible to earn in the upper percentile. Just go for urgent/short – a deadline that pays better compared to the less urgent ones.
Be that as it may, how much you earn is dependent on:
Turnaround time

Type of job assigned

Document length
Proofreading Services Pricing
Do you have a proofreading job to sub-contract? This proofreading platform charges its clients as per the words and deadline. Below is the complete breakdown of their pricing.
7 days turnaround time – $5.99 for 250 words

72 Hours turnaround time – $7.49 for 250 words

48 Hours turnaround time – $8.49 for 250 words

36 Hours turnaround time – $9.49 for 250 words

24 Hours turnaround time – $9.49 for 250 words

12 Hours turnaround time – $11.74 for 250 words

6 Hours turnaround time – $14.99 per word
Proofreading services have provided a variety of ways you can pay for their services including PayPal, Visa, Master Card, and more.
Is Proofreading Services Good?
Proofreadingservices.com stands out as one of the best companies that hire stay-at-home proofreaders.
It's a legit company with one of the highest pay rates you can find in the market. What's more? This platform offers flexible hours and educational tasks.
And the good thing is that you don't require to have any academic qualifications to apply for their proofreading job. Most importantly, they have many departments that you can work in including online tutoring and transcription.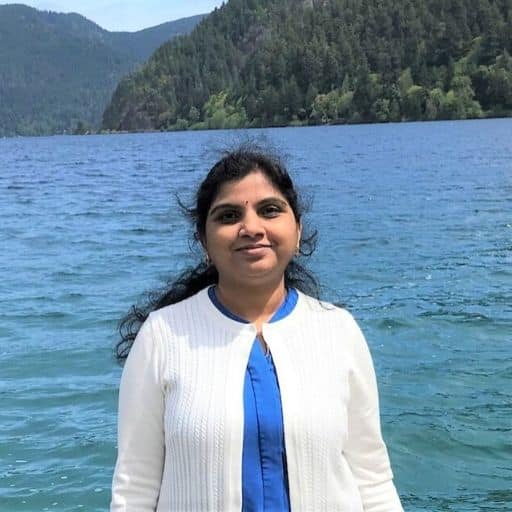 Howdy Folks, thanks for stopping by my blog.
I'm Swati, a proud mom, dedicated side hustler, full-time blogger, and a recognized millennial work-at-home expert. My expertise has been featured on esteemed platforms such as Forbes, CEO Blog Nation, Referral Rock, Vital Dollar, Databox blog, and many more. I have embarked on this incredible journey to share my firsthand experiences in the world of online income generation and to assist all of you in earning money from the comfort of your homes.
Join me in my mission to revolutionize the way we make money and achieve financial freedom. Trust me, it's not as challenging as it may seem!
Together, let's explore the boundless opportunities and pave our paths towards a prosperous future.