Ever heard about ProofreadingPal?
If your answer is in the negative, this Proofreading Pal review is going to tell you all about the company, how to be a part of it, and most importantly how you can make cool cash proofreading content from the comfort of your home.
Sounds fun, right?
ProofreadingPal opened for business in 2010, and created a platform for proofreaders and editors to help content creators, scholars, authors and companies release books, researches, and business documents that are free from grammatical errors.
As a proofreader, your primary assignment is to hunt for errors in grammar, sentence structure, spelling, punctuation, tense, and ensure the overall clarity of text and style. You're also expected to make comments and add suggestions if needed.
Looks like an easy task yeah?
Do You Need Training to Work at Proofreading Pal?
I'm guessing the next question that popped into your mind is "do I need training or experience to take on entry-level jobs?" and yes, that's a valid question.
Like all established proofreading service companies, a level of training is needed, some agencies might require you to pay for a training subscription.
The good news is that newbies can learn proofreading skills through a 76 – minutes workshop free of charge – big thanks to Caitlin Pyle.
You can find out more about her popular courses right here.
Requirements:
The requirement and recruitment process can be summed up into three stages. I'll run through them in details
What the company requires of you – Proofreading Pal expects potential applicants like you to work independently, have good management and time skills, meet deadlines, and use google exceptionally when in search of information. They expect you to be able to offer proofreading services on academic papers in different fields of study. Lastly, you are expected to be proficient, and possess skills in a variety of writing styles like CSE, MLA, CMS, APA, and AP; those skills are a must-have.
What you need – to get a job at proofreading pal, you must have Microsoft word 2007 or higher, Adobe Standard or Foxit Standard, Windows XP, Vista, Windows 7 or higher installed on your computer. This software will ensure you deliver timely and quality work.
Review and ProofreadingPal Test – proofreading pal, will review your application and get back to you within 5 to 10 working days. If your application meets the requirement, you will be informed to take a proofreading pal test which is a detailed timed test.
What type of jobs will you do?
Proofreading Pal gives you an option to decide if you want to be a full-time or part-time employee; the ball is in your court to choose what options best suits you and fit into your schedule.
There is no scarcity of jobs on this site, the company offers proofreading services every hour, be rest assured that you'll get yourself engaged in no time.
As an employee, you'll offer proofreading service to professionals, students, authors, organizations, and individual clients. Some clients could request for an express submission of a job; this means they will give you a time limit for you to the complete task. At this point of this review, you must have gotten an idea of what you're signing up for.
However, I intend to summarize the job description into 3 main categories:
Proofreading and editing of resumes, cover letters, academic essays, books, and manuscripts.

You'll check for punctuation, verb tenses, capitalization, syntax spelling, and grammatical errors.

Evaluating and checking for clarity and coherence in each document. You then have to update your clients with your evaluation and suggestions. You can do this by sending in a note of your findings.
How much will you earn?
Proofreading pal has not disclosed how much its proofreaders earn or the rate at which they earn. Many pointers indicate that proofreaders get paid after each milestone.
From speculation, you can earn within the range of $500 to $3000 monthly. Also, they didn't close how payments are made to their proofreaders; I guess you'll find out once you get hired.
ProofreadingPal Review
In case you're asking yourself whether "proofreading Pal is legit?", the answer is yes.
In fact, they have been rated highly by review sites. Trust Pilot stated that proofreading pal has an excellent rating of 83%.
Glassdoor ratings mentioned that proofreading pal has a 71 % "positive business outlook" and that 56% of users are likely to recommend it to a friend.
While the Better Business Bureau (BBB) gives the platform an A+ Rating.
Proofreading pal review will not be complete without giving you employees feedback and experience on the job.
I worked for them (in office) years ago (& later remotely). At least back then it was a legit company, so no worries for you there. And they only hired excellent proofreaders back then, so if everything is still run the same, it's good to work for professional proofreaders – Byrde

"I'm a former middle school teacher, and "editing" my students' work was a totally different experience. You have zero relationships with your clients. You're not helping the people at Proofreading Pal improve their writing skills or polish a project or anything remotely fulfilling. 95% of the time, you're going to be frantically fixing poorly translated plagiarism and the 2nd proofer will take off points for ridiculous things. I literally got a 2 or 3 instead of a 5 a few times because of tiny/easy-to-fix things like not noticing the font was Arial instead of Times New Roman or a single sentence had one space instead of two. And during your shifts, you'll get asked to take insane projects that give you less than an hour and are completely illegible that no one else will take – Regan Adler
Pros & Cons Of Proofreading Pal
One thing certain about every organization is that there have advantages and disadvantages, and it's important potential applicants weigh both sides of the coin before signing up. I'll run through the pros and cons of this company.
PROS
There are constant jobs for employees, which means you can earn as much based on your work rate.

There is job security at this company; employees are secured on a long-term basis

You have the option to choose if you want to give full-time or part-time proofreading services.
CONS
The hiring process is rigorous

Employees are often tasked to meet up quick deadlines
Final Thoughts
From the resource and information gathered, proofreading pal is a legit organization and a means to earn income while working from home. The workload is quite bulky, which leaves the company in constant search of proofreaders.
Although the hiring process is quite rigorous, and applications could get declined on the first trial, don't give up easily. You might get selected on your next application.
It will be a smart move to get some kind of proofreading training before you apply. Caitlin Pyle will help you up to your proofreading skills, check out her 76-minute proofreading masterclass.
Also, check out these other leading proofreading companies and job opportunities: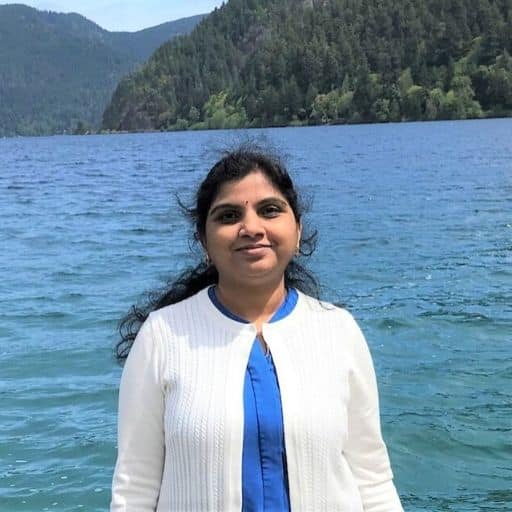 Howdy Folks, thanks for stopping by my blog.
I'm Swati, a proud mom, dedicated side hustler, full-time blogger, and a recognized millennial work-at-home expert. My expertise has been featured on esteemed platforms such as Forbes, CEO Blog Nation, Referral Rock, Vital Dollar, Databox blog, and many more. I have embarked on this incredible journey to share my firsthand experiences in the world of online income generation and to assist all of you in earning money from the comfort of your homes.
Join me in my mission to revolutionize the way we make money and achieve financial freedom. Trust me, it's not as challenging as it may seem!
Together, let's explore the boundless opportunities and pave our paths towards a prosperous future.