Did you know there exist Amazon proofreading jobs? Yeah, that's right!
Amazon offers more than just an online marketplace. While shopping on Amazon, product images help capture your attention but it's the product description that sells you a certain product.
The thing is, products marked with a "best seller" tag do invest in Amazon proofreading.
If for instance, you want to purchase a product and find a description with spelling and grammar errors, you'd hesitate to purchase this product, right?
For such reasons, this marketplace has invested in Amazon Product Listing Proofreading Jobs.
That's not all, there are more freelance proofreading and editing jobs offered by Amazon which I am going to cover in this article.
Let's get started…
Proofread Anywhere
Learn how to become a proofreader and make $50k a year from home as a freelance proofreader with this wildly popular program!
Do Amazon Proofreaders Need to Have Experience?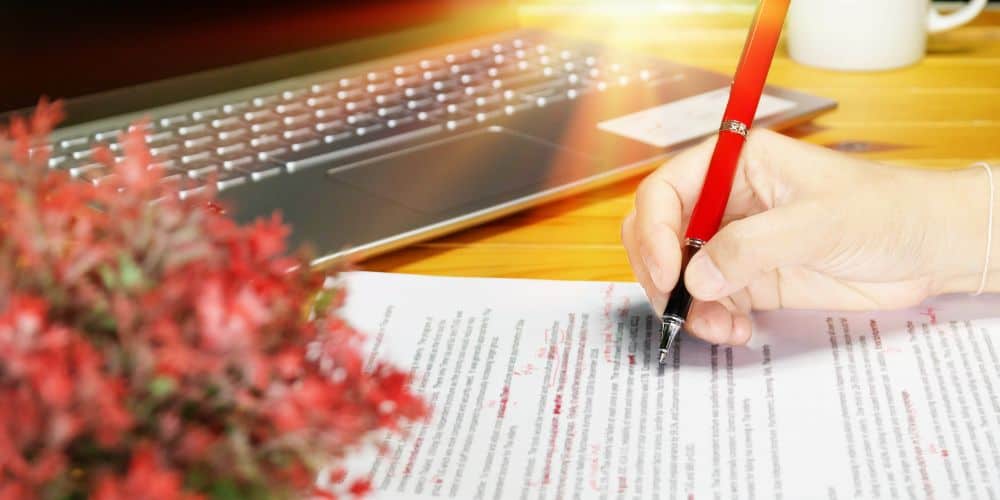 Getting paid as a freelance proofreader is a good gig since you get to work from home.
What's more, Amazon proofreading jobs don't need you to possess any academic requirements or experience.
Also, while there are automatic proofreading tools that clients may use, the human eye is still needed for superior production.
You only need to possess basic proofreading skills to help you detect spelling and grammar errors.
As such, you get to leverage your grammar skills while growing your freelancer portfolio at the same time.
As a beginner though, you may find it difficult when it comes to the industry standards.
The reason is, proofreading is not just about spotting errors but also presenting your recommendations in a way that an editor can understand the required changes.
This is the reason why you need the kind of training offered by Caitlin Pyle of Proofreading Anywhere.
The course is online and it comes with no time limit. As such, once enrolled, you can go through all the modules at your own pace as you build your proofreading career.
Apart from learning the basics of proofreading, Caitlin takes you through different ways of landing clients and improving your visibility.
Also, you get access to a private forum of professional proofreaders on the site's Facebook page.
So, what are you waiting for?
How Much Do Amazon Proofreading Jobs Pay?
Just like other virtual Amazon WAH jobs, Amazon proofreading pay is production-based.
This implies that the more product descriptions you proofread, the more you earn.
Generally, when it comes to pay, proofreading jobs are just a way to earn extra income as your side hustle.
On the other hand, if you are dedicated, you can make up to $450 just by pointing out grammatical mistakes in a single book!
Intrigued? Read how to land proofreading jobs as a beginner here.
According to the Glassdoor website, the annual salary of a proofreader is about $45,000. The mount scales up or down depending on your experience and effort.
Typically, the payment is made per hour or per the number of descriptions you proofread.
And looking at Amazon proofreading job openings, there are about 27,000 jobs available on Glassdoor, with categories including content management, writing, editorial, and more.
Besides the Glassdoor jobs board, let's look at other places you can find Amazon proofreading jobs.
Related Read: Cambridge Proofreading Company Review: Worth it or Not?
Where to Find Amazon Proofreader Jobs?
Freelance job boards such as Fiverr and Upwork are the easiest platforms to launch a proofreading career.
However, landing jobs as a newbie on these websites is never that easy. With this in mind, you may find starting with a blog more appealing.
To help you make the best decision, here are the options open to you as an Amazon proofreading beginner:
1. Fiverr

This platform is the best especially for freelancers searching for online jobs from anywhere around the world.
You can basically find any job with categories ranging from digital marketing, writing and translation, business, lifestyle, industries, and more.
This makes Fiverr a perfect platform if you are a beginner in Amazon proofreading.
Apart from short product descriptions, you can find other Amazon-related jobs such as proofreading product eBooks, amongst other listings.
All you have to do is create a Fiverr profile outlining your services and wait for the clients to reach out.
Opening an account on Fiverr is entirely free. You can use your Google, Facebook, Apple, or email account to create your new profile.
Additionally, you can later choose to upgrade your account to Fiverr Pro as you gain the prowess to land more jobs. The upgrade does, however, come at a fee.
Related read: 10 interesting ways to make money on Fiverr
2. FlexJobs

Flexjobs is one of the best websites you can find legitimate proofreading jobs online.
It is specifically designed as a platform for people looking for remote home-based flexible jobs.
The only downside is that you don't get a free membership with Flex. Instead, you get a 1-week free trial.
From there you can subscribe to any of their premium plans, where you get to enjoy unlimited access to available jobs, amongst other privileges.
What's more, you don't get annoying ads, unlike other job-finding websites.
Sign up on FlexJobs to view their membership plans and start searching for Amazon proofreading jobs today.
3. Upwork
This is an American freelancers' marketplace with over 5 million clients and 18 million+ work-at-home remote workers from all over the world.
It's the largest company of its kind with jobs of over $1B listed annually.
The platform features all kinds of remote jobs including Virtual Assistance, Web Development, Freelance Writing, Proofreading, and Editing.
The best part about the website is that they accept both native and ESL speakers with no cap on experience or academic level.
For connecting you with clients and ensuring that your payment is protected, they charge a fee of not more than 20% of a job's price.
Depending on the task, time, and expertise required, proofreading jobs on Upwork pay from as little as $5 to as much as $5,000!
Sign up on Upwork for free now
4. Start Your Own Blog
Are you an experienced proofreader? Start your own blog today to showcase your Amazon proofreading skills.
This is a way of advertising yourself. In return, interesting clients will contact you.
To boost your chances of landing more clients, here is a list of things to include on your blog.
Your personal pictures

The services you offer

Previous testimonials from clients you've worked for

Contact information and alternative ways for clients to reach you

Social media buttons
5. Get Clients Directly
Instead of going through job boards, you can get in contact with clients directly for proofreading jobs on Amazon. How?
Through social media platforms like Facebook and Twitter.
Facebook for instance has plenty of groups where clients look for skilled proofreaders good in book proofreading jobs. Join such groups and let your skills be known by members.
Feel free to start with free beta reading (test reading unreleased work) for short writings such as Kindle eBooks.
To get clients on Twitter, you can use appropriate hashtags to narrow down Amazon proofreading jobs. Such include #amazonediting, #proofreading jobs, and #amazonkindleproofreading.
Proofreading Jobs on Amazon
As stated earlier, Amazon offers several proofreading jobs with Product Listing Proofreading being the most common one. Below is a deeper look at specific proofreading opportunities on the platform.
6. Amazon Product Listing Proofreading Jobs
Having a product image is good for business, but a good product description helps in boosting sales for your items.
As such, Amazon sellers invest heavily in product listing proofreading.
It's worth noting that the platform is global with most sellers coming from non-English-speaking countries.
If you become an Amazon product proofreader, your job is to ensure this production is free from grammar, punctuation, and spelling errors.
Besides this, you may land a proofreading job that requires you to:
Check sentence structure

Ensure better flow in the product listing

Correct syntax errors

Add vocabulary recommendations
It may sound like too much work, but the more instructions you get, the higher the pay (make a mental note of this while bidding for a job).
Payment is made per the number of product listings you edit, which is about $5 for a single listing. One listing is about 2000 words.
That said, some listings are just a few hundred words long and pay per word. Typically, the pay is around $0.004-$0.005 per word.
7. Amazon Affiliate Blogs Proofreading Jobs

Amazon is one of the leading online marketplaces globally, and almost everyone shops or has shopped from Amazon.
It, therefore, has a wide user network that grants you access to several affiliate blog posts.
Amazon invested in this program to aid content creators to earn from their blogs.
How does the Amazon affiliate program work?
It's a way for bloggers or site owners to become Amazon Associates. In return, they advertise Amazon products in their blogs by including links on their sites.
Once a customer visits these blogs and clicks on these links or buys a product by following these links, the owner earns a successful referral.
These blogs can sometimes be long leading to grammar and spelling errors, and that's where your skills as a proofreader are needed.
You may be hired by the owners of these blogs with the basic aim of making their content free from errors and more engaging.
This is an amazing opportunity, especially for college-goers looking for part-time proofreading jobs.
8. Amazon Kindle Proofreading Jobs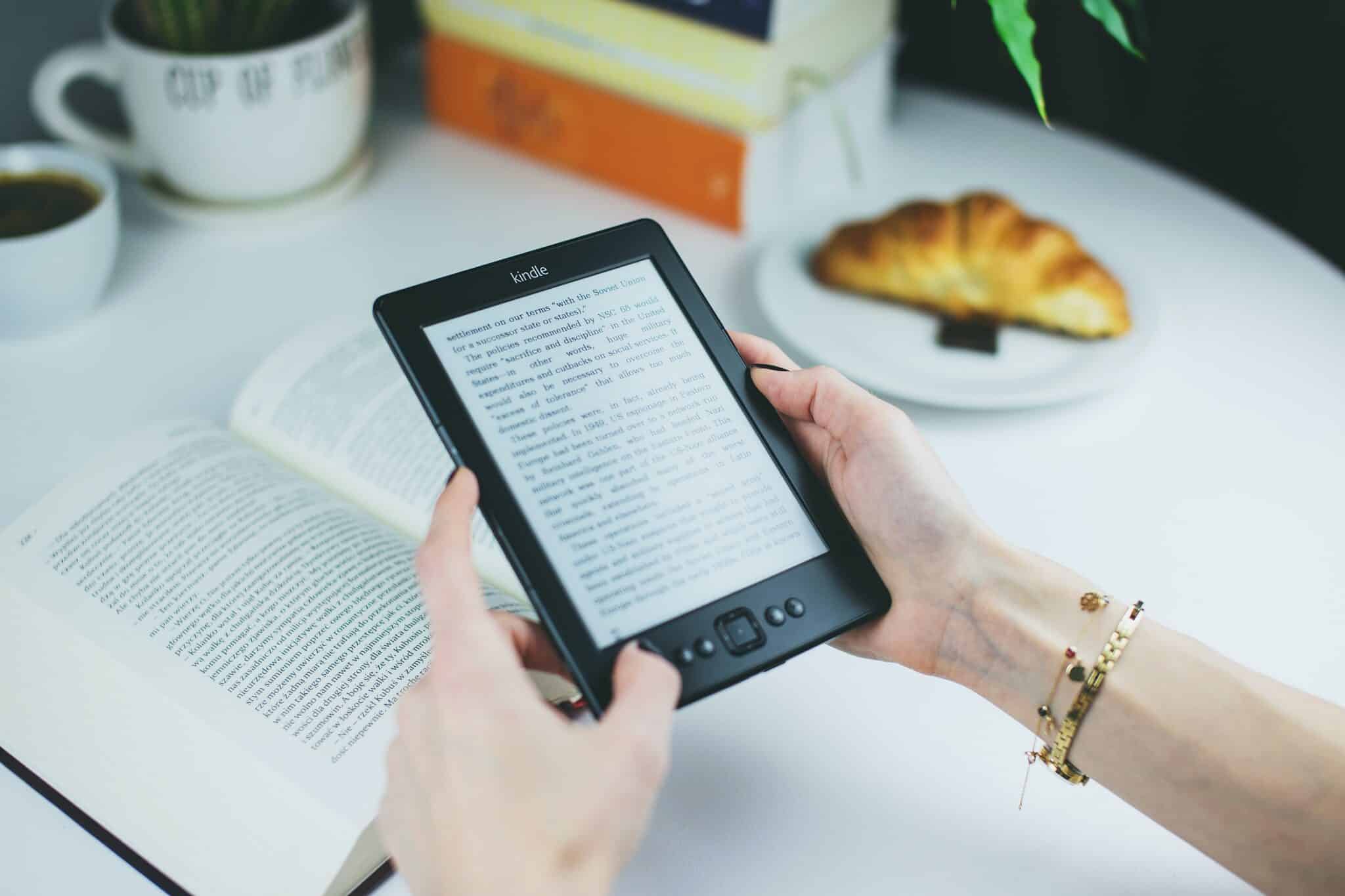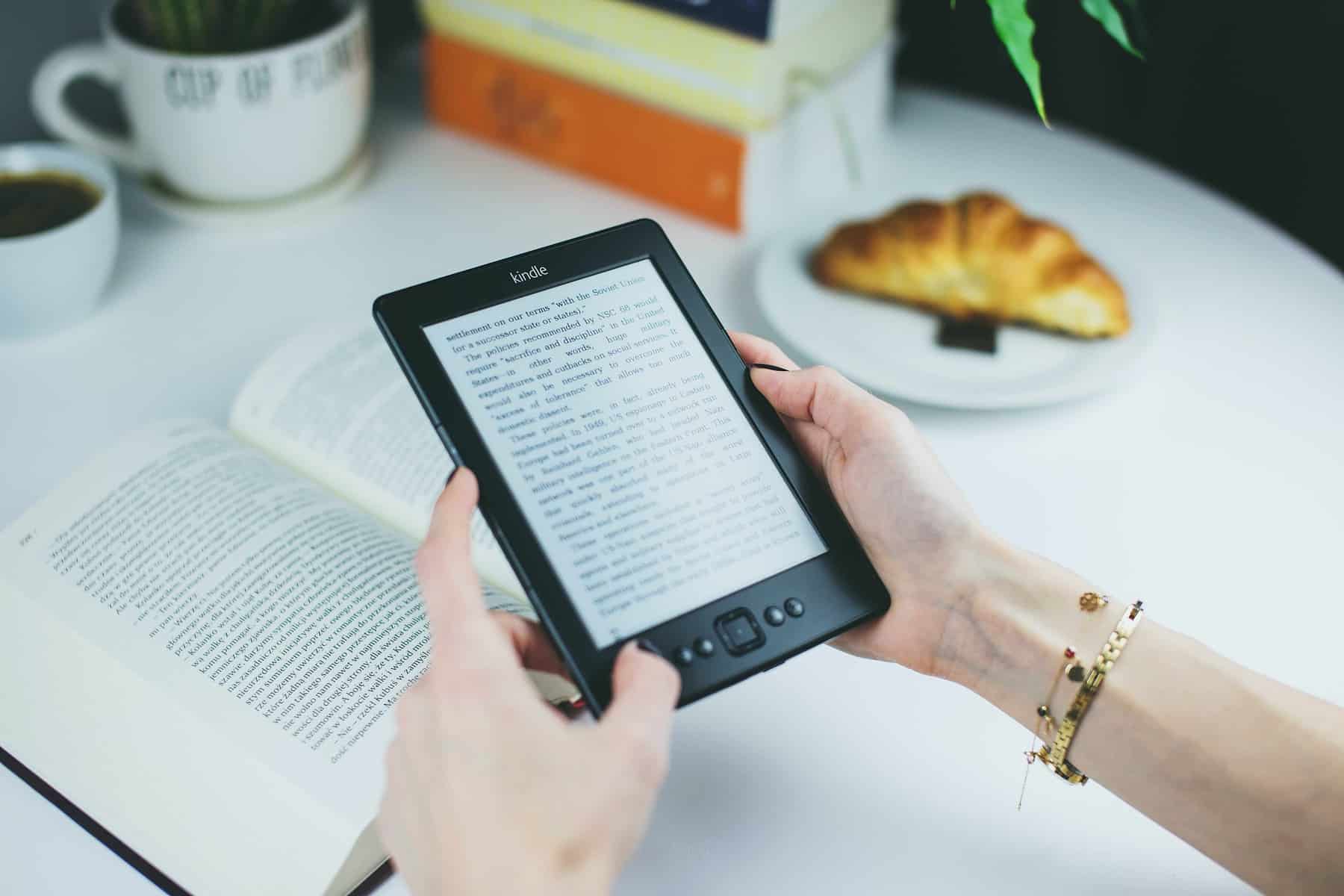 You'll be amazed to know that Amazon offers eBook proofreading jobs through the Amazon Kindle app.
What he means is that, you can proofread eBooks on the go and on any smart device provided it has Kindle installed.
The app's UX and UI designs are optimized to make reading, writing, and editing seamless.
That's not all, if you'd like texts to be read out to you, Kindle has a Text To Speech feature (iOS only).
This feature helps you edit texts quicker and is a sure way to pick up errors.
Clients who use Kindle will upload their eBooks that need to be proofread and you can apply for these jobs through the platform.
How to Get Started on Kindle
Create an Amazon account if you don't have one or log in if you are already a member. Read more on how to

create an Amazon account

.

Connect your reading device- phone, computer, or tablet- to your Amazon account. By downloading the Kindle app, your device will be automatically added to your Amazon account.
Once successfully added, your device will have an "@kindle.com" email extension.
You can access this email by heading to Your Account, Manage Content and Devices, and then clicking on the Your Devices tab.
To add an eBook to the Kindle app for proofreading, go to your personal email account and email your book as an attachment to your Kindle email account.

Clients can also share their eBooks directly, provided they have Kindle pre-installed on your device
Amazon Kindle proofreading jobs tend to pay better compared to other proofreading jobs. For example, on the Freelancer.com website, these gigs pay around $18+ per hour.
How to Become a Proofreader for Amazon: Wrap Up
Amazon proofreading jobs are a good opportunity to earn both as a proofreader and writer. The jobs are definitely legit and plenty.
Above all, Amazon is a leading marketplace in the world with over 2.5 million sellers, many of whom need proofreading services.
How much you earn is however dependent on how fast you work on product descriptions and articles or eBooks.
If Amazon proofreading is not your thing, there exist other jobs. Check out this alternative proofreading company for beginners.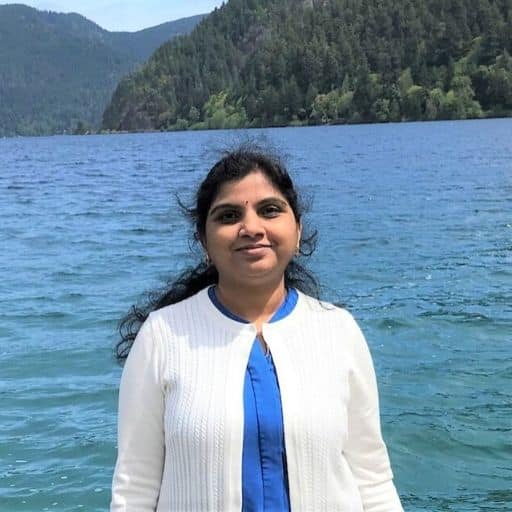 Howdy Folks, thanks for stopping by my blog.
I'm Swati, a proud mom, dedicated side hustler, full-time blogger, and a recognized millennial work-at-home expert. My expertise has been featured on esteemed platforms such as Forbes, CEO Blog Nation, Referral Rock, Vital Dollar, Databox blog, and many more. I have embarked on this incredible journey to share my firsthand experiences in the world of online income generation and to assist all of you in earning money from the comfort of your homes.
Join me in my mission to revolutionize the way we make money and achieve financial freedom. Trust me, it's not as challenging as it may seem!
Together, let's explore the boundless opportunities and pave our paths towards a prosperous future.