Are there proofreading jobs for college students?
Being in college is all fun but nobody talks about the downtime you get when you're out of class. But thanks to technology, there exists plenty of jobs for college students.
In this article, I am going to talk specifically about the different websites that offer proofreading jobs to college-goers.
These jobs are a good starting point for beginners, and since they are remote jobs, they give you enough flexibility. You can proofread at the comfort of your dorm, apartment, during your free time, away from class, or during the holidays.
Being a college student implies that you are on the lookout for beginner proofreading jobs that don't require you to have a bachelor's degree as a minimum requirement.
As such, in this article, I'll give you a list of jobs that require you to possess just basic proofreading skills and work perfectly fine whether you are an introvert or a high school student.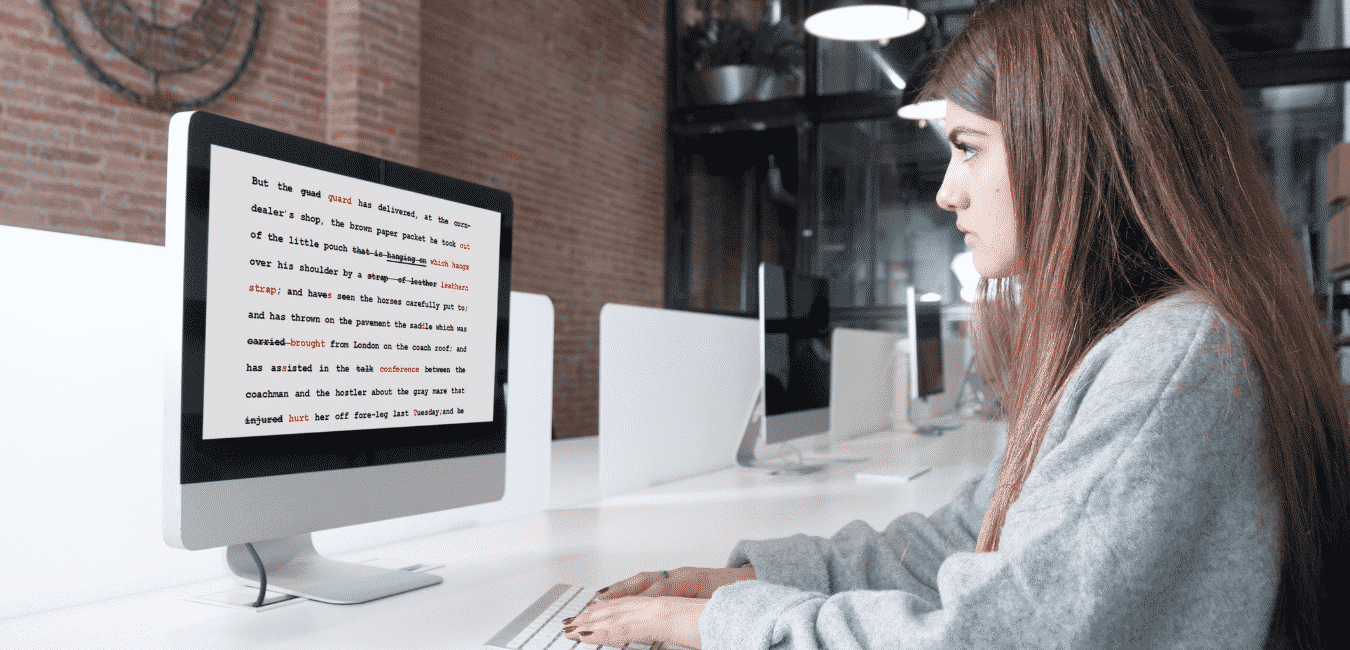 How Much Do Online Proofreaders Earn?
As a college student, having a part-time job is a great idea for getting an extra source of income that can help offset expensive costs in school.
Generally, online proofreading pays less compared to other remote jobs such as ghostwriting. However, you can still earn quite a lot. The thing is, how much you earn from proofreading depends on the number of articles/jobs you work on. Most clients will pay you per page, project, or per hour.
The bottom line? Your speed is what determines how much you earn.

As a college student or beginner, you can expect to earn anywhere from $2 to $5 per hour. As you continue to excel and gain experience in the field, this rate continues to grow and you can set your own rates anywhere between $10-$50 per hour.
According to the Glassdoor website, a proofreader earns about $45,000 per year with expert proofreaders earning as high as $60,000 per year.
Another remuneration review website, salary.com, claims that a proofreader earns an average base pay of around $52,000 per year.
Basically, as a beginner, you won't earn much, but with experience, you can even make proofreading your main source of income after college.
Proofreading requirements for college students
As a college student, you don't need any training in proofreading or qualifications such as a Bachelor's degree in English. Some online proofreading jobs require you to have at least a bachelor's degree as a minimum qualification.
Such platforms pay top dollar, so continue pursuing your college degree to qualify for high-paying proofreading jobs in the future.
I will however focus on proofreading jobs for high school students that only need you to have basic skills. Such include:
Be computer literate

Possess English skills like grammar, punctuation, spelling, and vocabulary proficiency

Be a detail-oriented person

Do extensive reading

Have the ability to work independently and meet clients' deadlines
Don't fret if you lack any of the above qualifications, check out this Free Workshop where you can acquire all the proofreading basics.
Online Proofreading Jobs for High School Students
1. Fiverr
Fiverr is one of the top marketplaces where you can find any type of freelancing jobs including proofreading jobs for college students. Here, clients look for you to proofread their articles, manuscripts, and eBooks.
Pssst, here is a little secret; to land jobs on this platform, create a profile and be precise about the freelancing skill you are offering. Coming across as a jack of all trades will keep clients at bay.
Payment on this platform is at least $5 for all types of jobs, as the company's name suggests. On the downside, landing a job depends on how high you rank.
And how do you improve your rank? By simply getting positive reviews from clients- something you lack as a beginner. Workaround this by leveraging skills such as being an editor in your college magazine.
Click here to begin selling proofreading skills on Fiverr
2. Upwork

This platform is almost identical to Fiverr in terms of how they operate, meaning you can get any type of remote jobs on Upwork. Creating an account on Upwork is free, but it may take a while to get approval to start applying for jobs.
As a tip, you should lower your wages since the competition is stiff between entry-level applicants. With time and positive reviews, you become a top-rated freelancer upon which you can increase your rates.
What I like about these third-party job websites is that you won't have to worry about payments, they take care of it. On Upwork, the commission is at most 20% of the total pay per job.
Payment can be either fixed or at an hourly rate. Due to high competition on Upwork, be sure to create an excellent profile that appeals to clients. If you doubt Upwork's credibility, it is BBB accredited with an A+ ranking.
For more on how to launch your freelancing venture, read about how this mommy makes $2,500 monthly working part-time.
3. Freelancer.com
Just like Upwork and Fiverr, this freelancer website was created for the sole purpose of connecting clients with remote workers online. There exists quite a number of proofreading and editing jobs both for experts and beginners on the platform. This makes it one of the best marketplaces to find freelance jobs for students.
Clients post jobs and freelancers get to outbid each other. Luckily, the site displays the average bid price on each job to guide your job application.
As a beginner, try to bid on the lower scale for better chances of getting hired. You can alternately land jobs by registering as a service provider; whereby you let clients know about your skills and proofreading rates.
Currently, there are over 400 proofreading jobs listed on the site, with some going for as much as $25/hour.
Join Freelancer today to bid for proofreading jobs.
4. FlexJobs
Looking for proofreading jobs for high school students?
Flexjobs is an ideal choice for you. However, most people tend to overlook it due to its $15 monthly membership fee. Paying this fee is worth it since the platform hand screens all clients and jobs before posting them on their website. For this reason, you'll only find 100% legit proofreading jobs on Flexjobs.
That's not all, you get a 30-day guarantee where you can get your full refund if not satisfied with their services. Typically, this platform offers both full-time and part-time remote freelancing jobs.
Currently, there are over 400 available proofreading jobs to choose from and you can apply from anywhere around the world. As a tip, you can narrow down the available jobs to your location for proofreading jobs near you.
5. ProofreadingServices

This proofreading platform hires proofreaders and offers them either part-time or full-time jobs. However, during the application process, you have to undergo a 20-minute test and score at least 95%. Once hired, you can expect to earn $19-$46 per hour.
What I love about the company is that their proofreading jobs don't need you to have a degree to apply for jobs. What's more, these jobs are very flexible and can be done from any time zone. Another benefit is that you get to interact with some of the best English proofreaders in the world.
Enroll in ProofreadingServices from anywhere in the world
6. Domainite

Domainite is the best proofreading platform for proofreaders with little or no experience.
However, this golden chance comes at a cost since it's one of the lowest-paying proofreading websites. If you can look beyond the pay, though, the platform can be a stepping stone to growing your skills as a proofreader.
Their application process is simple and straightforward. You are required to fill out an application form for the sole purpose of showcasing your proficiency in basic proofreading skills. Additionally, you can upload other application documents like a resume- which is totally optional.
Fill this form for a proofreading position on Domainite.
7. Guru.com

Not as popular as other freelancing websites, Guru is a marketplace where you can find any type of freelancing job including proofreading jobs for freshers. The site is not that popular, meaning that the completion is low, making it easier for students without experience to get jobs.
To find proofreading opportunities on this site, you simply browse the editing & proofreading category. You'll find plenty of proofreading jobs here. Payment for proofreading jobs is either fixed or on an hourly basis.
Head here for Guru proofreading jobs
8. LinkedIn

Most people underestimate the power of LinkedIn but it remains one of the best platforms to land jobs for high schoolers, college students, and even graduates. LinkedIn let's you create and optimize your profile in the hunt for a freelance job.
Furthermore, you can also upload and publish your CV for interested clients to see. Getting proofreading jobs on the platform may take quite some time but the wait is worth it. The reason being that Jobs on the site are usually listed by clients directly- without the company playing the role of a middleman.
As such, you agree to terms with your client and no one charges you any commissions or money processing fees.
Join LinkedIn and create your proofreading profile now
Online Proofreading Jobs for Students In Philippines
Some of the previously stated proofreading jobs are only available in specific countries while others are available globally. If you are a student in the Philippines, below are some of the site that lists international proofreading jobs:
Wrap Up
Proofreading jobs are a nice way for you to earn as a student. They provide enough flexibility for you to work and study at the same time. The above-mentioned proofreading jobs for college students are just a few places you can find these jobs.
While you are still finding your way through proofreading jobs, be sure to invest your money in other online jobs that pay decently well.
What are you waiting for?
Start earning today by applying for a proofreading job from any of the above platforms. Work your way up the ranks to ready yourself to work on industry leaders such as ProofreadingPal and Cambridge Proofreading.
And if proofreading is not your thing, check out these alternative ways to put your English skills to work.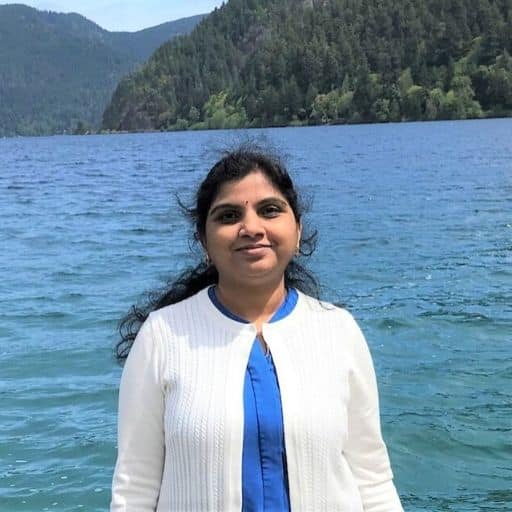 Hey Folks, thanks for stopping by my blog!
I'm Swati. I'm a mom, side hustler, full-time blogger and a millennial work-at-home expert featured on Forbes, CEO Blog Nation, Referral Rock, Vital Dollar, and Databox blog. I embarked on this impeccable journey to expose my online monetary experiences and help you all earn money from home. Come join my make money revolution and attain financial freedom – it's not as hard as you think!