Proofreading can prove to be a lucrative side job, or even a full-time career, provided that you are really good at it. It is greatly in demand, and finding legitimate proofreading jobs online has never been this easy before.
This has been made possible by the scores of companies offering remote freelancers grammar-related tasks. The best part about online proofreading jobs is that you get to earn money online, sitting in the comfort of your home.
Better still, the demand for these jobs has increased due to the growing market for online content marketing. There are many blogs and online businesses that need proofreaders to edit and proofread their content. This is in addition to publishing houses relying on outside help to proofread both digital and handwritten manuscripts.
So, how good are your grammar skills? Do you cringe when you come across grammatical errors in documents and texts? If so, then proofreading is for you!
In this post, I will direct you to the best online proofreading jobs for beginners, the kind of earnings to expect, and the course to ready you for both proofreading and editing online jobs.
What is Proofreading?
Proofreading basically refers to the task of making content perfect that is written by someone else. This includes correcting grammatical mistakes like common spelling errors, misplaced commas, word repetitions, and the like.
It is true that there are several online proofreading tools available online. The only problem is that the AIs used by such tools do not work as fine as the human eye.
As a proofreader, your job may be two-pronged. The first scenario is whereby you read a document, spot, and mark grammatical errors for a client to correct on their own. The second scenario involves working both as a proofreader and editor. As such, it will be upon you to spot and rectify errors in documents.
Both approaches require you to be above average in your language skills; which brings us to an important question…
Proofreading Job Requirements
What you should know is that proofreading is a professional job. This means that you have to put in the time and be armed with the right skills to deliver the best to your clients or agency.
With this in mind, here are the highlights of the skills that will set you apart as a good proofreader.
1. Grammar Skills
Proofreading tests both your spoken and written language skills. Mostly, the jobs you get involve correcting English-written documents for grammar.
This calls for impeccable English skills such as recognizing accents, recognizing spelling mistakes, punctuations and being up to date with different writing styles.
Lucky for you, there are tools such as Grammarly and Wordtune that help you spot errors faster.
2. Basic-Advanced Training
If you are serious about earning in this line of work, don't miss this free virtual workshop by Caitlin! The webinar preempts what the job entails and how to start on the right foot.
Training like the one provided by Caitlin Pyle is of utmost importance, especially if you are a beginner. It's from such courses that you learn the ins and outs of the proofreading industry.
Training also helps you know which skills are currently selling, as well as where and how to market yourself. Furthermore, most of these online courses come with certificates that are acceptable as proof of formal training.
3. Practice to Accuracy
Are you used to writing short form, abbreviated messages, or using emojis to communicate?
You might want to rethink the habit if you want to become an excellent proofreader. Start by always being grammatically correct in everything that you type or write down.
Also, as part of your training, get used to reading hardcover books, eBooks, essays, manuscripts, and blog/web posts. This will help to increase your reading speed, attention to detail, and accuracy.
4. Is Proofreading Right for You
Before you start your proofreading career, you need to find out whether you have the required skills for the field or not.
Here are 3 simple ways through which you can tell whether you are good with your proofreading skills or not.
Are you good with identifying typos and spelling errors in articles?

Do you have the habit of correcting posts on social media?

Do you have good knowledge of grammar and punctuation?
If you can perform the above-mentioned tasks with ease – you're all set to become a professional proofreader.
Sign Up for Caitlin's FREE Workshop
How Much Do Proofreaders Earn?
According to Salary, a proofreader can earn up to $54,520 per year. If you are really good with your work this figure can go up to $69,311 annually.
There are some entry-level freelance proofreaders earning over $40,000 working for themselves and loving their jobs.

How Much Money Can You Make as a Beginner Proofreader?
Though rates vary from person to person, beginner proofreaders can typically earn anywhere from $10-$15 an hour.
Once you start getting more experience in the field and have developed your skillset at a high level, you'll be able to set your own rates anywhere between $30-$50 per hour.
Working as a freelance proofreader can get you really good money. However, the pay is lower compared to online freelance writing jobs.
The reason is that proofreading is restricted to the right grammar while writing entails research and compilation of content for readability, and for blog posts, SEO.
The trick to making money as a proofreader is to work for multiple sites at the same time. This helps you generate a good amount of income from different clients. You can also target short-form jobs, such as proofreading Amazon product descriptions.
While such jobs fetch lower pay rates, you can complete several jobs and accumulate more cash than what you would get proofreading huge manuscripts.
Interesting Read: Click to read how Peggy (Caitlin's student) makes $2,700 a month as a Proofreader.
How To Become a Proofreader from Home?
Sometimes it's pretty intimidating to start something new. How many of us have been in that place? This begs the question of whether you need freelance proofreading training.
The simple answer is that no matter how good your grammar is, there are some industry standards that you need to learn. This includes concepts such as proofreading marks that help editors to decode changes to be incorporated in a document.
Luckily, you won't have to figure it out alone. I want to show you an opportunity that you can't say no to!
Caitlin Pyle (former freelance proofreader), over at Proofread Anywhere, is one of the most talented proofreaders out there… and she has compiled all of her knowledge into a comprehensive course.
And, fortunately, you can gain access to her workshop for FREE and land jobs in proofreading.
She'll teach you the basics of proofreading to make sure you're a word-skills SUPERSTAR. After you master the skills, she'll show you how to turn this newfound knowledge into a profitable business.
You'll learn exactly how to find clients, structure your workdays, and how to run a successful proofreading business.
With her FREE 76-min Workshop, you'll be able to decide if proofreading is the right option for you, and learn about the steps needed to accomplish your dreams and start living the life YOU deserve. Here's what you can expect:
More about proofreading as a profession — including one great place to find work

A FREE introductory tutorial on how to use the most popular proofreading tool on the market
Check out Caitlin's FREE 76-minute Workshop
For more on what the training is all about read my comprehensive review of Proofread Anywhere here.
Online Proofreading Jobs for Beginners
If you search for "proofreading jobs online with no experience", you'll get a list of legit entry-level freelance platforms. The search results will be in the hundreds, and since these are online platforms, the risk of being scammed is real.
Worry not, below are legit websites where you can kick start a lucrative proofreading business.
1. Upwork
Upwork proofreading jobs number in the thousands with hourly pay ranging from $5 to $50. The pay depends on the number of pages or words on each document and the kind of editing required. The platform is known for freelance jobs for all experience levels including entry, intermediate, and expert.
Related article: Tips to making it on Upwork
2. Babbeltype
Babbletype is popular with online transcription and translation jobs. However, they also contract proofreaders to go through the draft for accuracy and flow before the final document is submitted to a client.
You need to be a native English speaker in order to qualify to work with this site. You also need to have great grammatical knowledge. Above all, the site does offer beginner proofreading jobs.
3. Edit 911
Do you have a Ph.D. in English and wondering what next?
Well, your education level puts you in a prime position to join the Edit 911 team. You can also apply if you are a professional writer. The site is known to provide editing and proofreading services to businesses, authors, and more.
Your proofreading task will revolve around dissertations, essays, books, and scientific articles.
4. Gramlee
This site has a strict deadline for completing the work. You need to complete the work assigned to you within 24 hours.
However, for some projects, you may be required to submit the work within hours. This should tell you that the site is competitive there are a lot of opportunities to flourish on this site.
Before you start, you need to complete their application form.
5. Kirkus Media
This site is mainly known to look for Spanish and English book reviewers. Each review is 350 words and you are given time duration of two weeks from the book assigned.
The tasks mainly involve beta reading and editing self-published authors. You need to submit your work samples, as part of your resume, in order to get accepted by the site.
6. Indeed
Indeed pays around $25 to edit and proofread content for their clients. This is a good deal given the fact that you are a beginner.
The website posts remote jobs that can be done by freelancers from any part of the world including the Philippines, Oman, and Nigeria. To work here, all you need is to upload your resume and start applying for proofreading jobs.
7. FlexJobs
This is a great platform where you can find plenty of proofreading jobs from home no experience jobs. But there is a slight catch. You need to be a paying member of their site in order to browse through all their job listings. This service will cost you around $15 per month.
However, if you are a serious and experienced proofreader the investment is totally worth it. You can find plenty of legendary deals on the site on a daily basis. And if you don't get to qualify for your kind of job, you can cancel your membership anytime you want.
8. Pure Content
This is a great site for all freelancing writers, proofreaders, and editors. The platform is perfect for beginners without experience since jobs are allocated depending on your level of expertise.
Also, there is a project manager ready to assist you in delivering your best. Jobs are offered to freelancers from all over the world.
The pay rate is determined by the research and specialty required by each job. Worry not though, you get to view the job plus pay before you take on a job.
9. Wordy
Wordy is known to provide copy editing and proofreading services to its clients. If you wish to work as a freelancer you can apply to work with them anytime you want. All you need to do is register on their side to join as a freelance proofreader or editor.
You, however, need to be a resident of the US, UK, Canada, or Australia. They are currently upgrading their platform and are not taking new freelancers. So, keep an eye out on the website for when the freelance positions become available.
10. Sibia Proofreading
This proofreading site is known to hire candidates from time to time. You can keep a check on their site for available job updates.
The only catch is that you must be a graduate of a top-tier university or Ivy League college to work with the company. Their jobs revolve around journal articles, essays, business publications, dissertations, and thesis.
Note: Unlike most services on this post, Sibia does not offer writing services. Your job is to simply proofread and edit a client's work without adding new information or changing the flow of thoughts.
11. Polished Paper
In order to work with the Polished Paper, you need to first submit your resume and also fill up an application form. After you submit the form, you will have to take an editor test comprising 35 questions. Luckily for you, the test is not timed and you are free to use any resources at your disposal when answering.
The website serves both the academic and business industries. If you are fluent in a second language, you will find the site very rewarding. Why? ESL proofreading and editing pay above the site's base pay rate of $20 per hour paid to English proofreaders.
12. Fiverr
Fiverr is one of the largest freelancers' marketplace for both freshers and expert proofreaders. Registering on the platform is free, but the company does charge 20% of your earnings service and payment processing fee. The platform works by way of gigs which are simply online tasks that a client contracts a freelancer to perform within a stipulated timeline.
The cost of a gig used to be $5, hence the name Fiverr, but you can now sell your skills for up to $10,000. The platform lists over 3 million gigs, with jobs ranging from graphic design to writing and translation.
Typically, a proofreading gig on Fiverr pays between $5 and $20 for a 1,000-word document.
Entry-level Proofreading Jobs Online
13. EditFast
This site is meant for freelance proofreaders, editors, copywriters, data clerks, and writers.
Other jobs on this site that requires proofreading skills include transcription and translation. If you think you have the skill to become an experienced proofreader, this is a site for you.
You will receive notifications from the site once there is a huge workload pouring in from the clients. However, you will have to sign up with them to access the jobs.
For gaining access to their listings, EditFast charges you 40% of every project price after completion.
14. Scribe, formerly Box in a Box
The best thing about this site is that you can choose whether you want to work as a freelancer or a full-time proofreader. Getting an opening on the site is not easy. Therefore, you need to subscribe to receive notifications on new job listings promptly.
Scribe proofreading jobs are perfect for entry-level freelancers. That said, it helps to provide proof of your writing and editing prowess. You can attach your high school or college academic papers and articles to showcase your skills as a proofreader, to go with your application.
15. Domainite
This is yet another great proofreading site for beginners. All you need to do is complete your application and then edit a sample to get selected. The site offer freelance jobs in two categories; writing and editing.
For a proofreading position, apply under editing and attach any of your previous proofreading work to increase your chances of being hired.
16. eCorrectors
The site mainly caters to scientists and is great for both a translator and a proofreader to begin their career. All you need to do is submit your resume to qualify and start working with the site.
As such, any academic qualification in a scientific field should better your chances of getting accepted as an independent contractor on this Great Britain-based platform.
17. Scibbr
This site is known to provide a lot of opportunities to edit and proofread thesis and essays for students.
If you think you have got the skill, you can definitely join this site for your benefit. They also have proofreading jobs in other languages including German, Dutch, and French.
Related Read: 15 Websites that hire College Goers for Proofreading Jobs!
18. Life Tips
This is a platform that hires editors to help them edit various content and books for the clients. The clients are mainly writers who specialize in writing life tips. The platform is also ideal for budding writers since they publish articles from all niches.
This opens your writing to millions of readers, allowing you to create a large following and possibly win over some clients at the same time. And the best part is that they don't charge you to publish your work!
19. IXL Learning
This is basically an education-based platform that is known to provide job opportunities to freelance editors and proofreaders. At times they also hire writers to work with them.
Currently, the site exclusively serves the US with the service now available in over 20 states, reaching over 11 million students.
Their remote jobs range from proofreading and curriculum development to online teaching and content editing.
20. Proofreadingservices.com
How would you like to make up to $46 per hour as a stay-at-home proofreader?
That is the rate that Proofreadingervice.com pay their top freelancer. Another outstanding thing about this proofreading site is that you can apply to work with them from any country.
You can also earn as a translator, resume and cover letter writer, and career coach with the platform.
Once accepted, you gain access to a network of expert English proofreaders from around the world. Nevertheless, you first have to clear a 20-minute preliminary test (timed) as part of the application process.
21. LinkedIn
LinkedIn is a social site that mainly caters to professionals. The key aspect of the platform is that they allow you to display your resume and grow a network of like-minded followers.
Another upside is that, for no cost at all, you can publish articles and other writing-related original works for other people to see.
What this means for an entry-level proofreader is that you can get easily noticed by the right people. Just remember to publish using the right hashtags and keywords to get noticed.
Lastly, the platform allows users to link their social media, blogs, and websites to their profiles- another great way to increase your pool of potential clients.
Best Proofreading Jobs for Freelancers with a Degree
Some proofreading jobs call for specialized tasks that can only be done by academics. This is where your college and university papers can help you land prime freelance gigs.
Below are some of the leading platforms where a degree is a minimum requirement for a few years of experience in the field.
22. Cambridge Proofreading
This website employs exclusively from the US, UK, Australia, and Canada. They also require all their proofreaders and editors to be holders of at least a bachelor's degree.
Further, your degree is from a top-tier English-speaking university and you must be ready to work on at least 10,000 words weekly.
Although not part of the minimum requirements, applicants with advanced degrees, and experience in the field have a higher chance of landing gigs on the platform.
Click here to read about Cambridge Proofreading freelancers' quiz
23. Wordvice
To apply for Wordvice you need to have prior experience in proofreading. However, they do not state how many years of experience you need to be eligible.
On the academic front, you need to be a Bachelor's degree holder or be enrolled in one. Most of the work provided by them includes editing thesis, research articles, and essays.
They pay based on word count and the expected turnaround time per the client's specifications. The platform accepts freelancers from anywhere in the globe, all you need is stable internet.
24. Scribendi
This is one of the most popular proofreading sites that exist out there. You need to have prior experience in editing and proofreading to apply to work with them.
Typically, you require at least a university degree (bachelor's, master's, or doctorate) and 3 years of experience as an editor.
On top of that, you must be a native speaker with a working speed of at least 1,000 words per hour.
25. English Trackers
The site has a job board directory which you can check from time to time in order to get updated about any vacancy. You can also sign up with them in order to weekly job listings which will be delivered to your email.
All editors and proofreaders on English Tracker are required to have a Ph.D. and at least 2 years of experience as an editor.
26. Managed Editing
To be qualified to work with managing anything you need to have a college degree along with 5 years of experience in your field of interest.
Although the company usually work with their long-term editor, depending on the workload, they do hire freelance editors and proofreader. Other jobs you can get on the site include writing, graphic design, publication management, and indexing.
Apart from English native speaker, Managed Editing also accept German, French, Japanese, Mandarin, and Italian speakers. If you decide to apply on the site, note that their application form is quite long and detailed and may take you a while to complete.
27. Words RU
The site is known to hire only experienced and highly qualified proofreaders from different countries. You need to be really skilled in your work in order to get hired by them.
As a bare minimum, applicants must possess a Master's degree or equivalent experience in any academic field. Also, for most of their listings, ESL editing experience comes highly recommended.
The site is currently looking for new proofreaders to join its team so if you think you have what it needs to become a proofreader, you can apply and try your luck.
29. Editor World
This is a great site for proofreaders and editors. All you need to do is sign up on the site and list your services then wait for clients to contact you if they find your services useful.
Among their list of requirements includes at least a Bachelor's degree, native English proficiency, and experience as a proofreader and editor.
However, they are currently only accepting applicants with PhDs and/or academic backgrounds in science. Before, you apply to go through the profiles of their available editors to gauge the competition.
30. ProofreadingPal
You can earn up to $3000 per month by working for ProofreadingPal. However, you need to have 5 years of experience to be eligible to work for this site.
Their application also requires you to choose the writing style that you are familiar with as well as proficiency in other languages – which is an added advantage.
The company is also strict with each job requiring to be okayed by two professional proofreaders before it's submitted for pay.
Recommended reading: Is ProofreadingPal a Scam?
31. Cactus Communications
This is one of the best proofreading sites to join. They have also been ranked in the top 20 list of best Telecommute jobs in 2016 by Forbes magazine.
In order to get qualified to work with cactus, you need to hold a degree in the subjects listed on their site.
Additionally, you stand a better chance of getting hired if you have prior experience in proofreading. They have experts and customers from every corner of the world.
International Proofreading Jobs
The fact that to proofread you don't need to be face to face with a client means that you can work from anywhere with a reliable internet connection. The only limitation is that most clients like having native English speakers work on their documents.
As such, most proofreading websites target-independent contractors from the US, UK, Canada, and Australia.
Fortunately, for freelancers from other countries (India, Philippines, Kenya, etc.), the following websites accept applicants from the world over – provided they are fluent in English.
32. Lionbridge
Lionbridge provides flexible work opportunities that meet the needs of the modern worker. To work for Lionbridge all you need is a high school diploma.
They have very basic requirements for hiring candidates making the platform ideal for work from home proofreading jobs for beginners.
Be on the lookout for jobs such as Social Media Evaluator that require you to proofread posts and check relevancy. Most importantly, the platform offers work to freelancers around the globe.
33. OneSpace
This particular site provides you with both editing and proofreading jobs. You can receive instant payment from the site once you are done with the work.
You can also make more money by performing data entry tasks online.
Other positions common on the site include translation in languages such as Urdu, Portuguese, Malay, Thai, and Mandarin.
One thing I like about OneSpace is that you can submit your resume and they contact you when a job requiring your specialty becomes available.
34. Kibin
Kibin is a decent proofreading site but the problem is they hire proofreaders very occasionally. However, you can still visit the site and find out whether they are hiring or not.
If you are lucky to be accepted, the platform pays its freelancers well with editors earning between $19 and $27 per hour.
35. Proofread Now
To apply for freelance jobs on Proofreading Now you need to have prior 5 years of experience in the field. That's not all. Before your application goes through, you have to pass rigorous proofreading and editing tests.
That said, the website is currently not hiring independent contactors. They, however, offer to notify you when proofreading jobs open up on the platform.
All you have to do is sign up for their employment emailing list.
36. Writer's Relief
This is one of the most popular editing and proofreading sites to exist out there. Provide plenty of services which include editing books, documents, and other related items provided by the clients.
But the problem with the site is that day hire only the best out of the lot. Only about 20% of applicants get accepted.
In the video above, they explain their criteria for hiring freelancers. Make no mistake, they are highly selective. For example, freelance creative writers are to submit up to 12 samples, with some categories calling for writing samples of at least 3,500 words each.
Freelance Proofreading Jobs from Home
If you are looking to become a proofreader, then you have confidence in your grammar skills. The upside of this is that besides proofreading, there are other freelance jobs where you can leverage your skills on and make money online.
You can use your proofreading skills to prove your mettle in the following 4 online editing jobs. These are jobs that can get you a really good income.
Legitimate Proofreading Jobs Online: FAQs
1) Is Online Proofreading Legit?
Yes, online proofreading is a legit profession employing millions of stay-at-home freelancers. The jobs are listed by leading online and onsite job boards that are not only popular but legal businesses.
Furthermore, there are measures to ensure that your services are not construed as cheating on the part of the client.
Such measures include sticking to (grammar) proofreading tasks, without changing or adding new information to the documents you are presented with.
2) What is the Best Proofreading Website?
There are many proofreading websites to choose from, with each promising frequent jobs and good pay. The choice on which is the best platform is, however, relative to your goals and expertise.
As such, if you have a degree and are experienced, opt for a website like ProofreadingPal that only accepts expert-level proofreaders with academic papers to prove their proficiency.
On the other hand, for beginners, go for general freelance websites like Upwork that list entry-level freelance jobs.
3) How Long Does It Take to Become a Proofreader?
It can take anywhere between a month or a year before you become an expert proofreader. It can actually take more time if you have no formal training particularly when English is not your native language.
With training though, it should take you no more than 4 months to start handling beginner-level proofreading jobs.
4) Can you Really Make Money Proofreading Online?
Proofreading is among the best freelance jobs that pay decently. The pay depends on the type of papers or publications that you have to correct, turnaround time, and education level or experience required.
When starting out, you can expect to make from $5 to around $10 per 1,000 words.
The rate goes up with experience; top proofreaders make over $65,000 per year, that's over $175 per day. For best remuneration apply to gigs that pay hourly where you can make up to $50 per hour.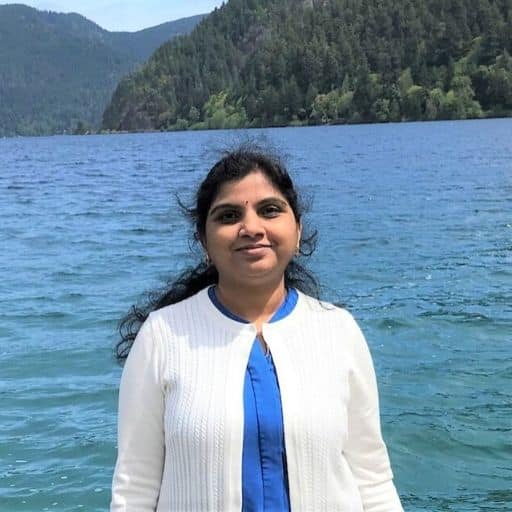 Hey Folks, thanks for stopping by my blog!
I'm Swati. I'm a mom, side hustler, full-time blogger and a millennial work-at-home expert featured on Forbes, CEO Blog Nation, Referral Rock, Vital Dollar, and Databox blog. I embarked on this impeccable journey to expose my online monetary experiences and help you all earn money from home. Come join my make money revolution and attain financial freedom – it's not as hard as you think!