Online tutoring jobs pay well and are easy to get, especially for trained teachers and other academic professionals.
The demand for such professionals is exceptionally high in countries where English is a second language. That said, you can tutor both kids and adults, college students and businesspeople, in different subjects.
As an online tutor, you can work from basically anywhere, meaning you don't have to rent an office or spend money commuting. Are you in college and in need of some extra cash? This industry also has jobs for you.
However, as with all remote-jobs, teaching online is an easy way of getting shortchanged for your services. Worry not, this post guides you to the best, legit, and best paying online tutoring jobs around the world.
During my research, I have emphasized qualifications, expected pay, availability, and minimum work hours. So, read on to find your ideal tutoring website and start making money online today.
Let's start with some basic information about remote tutoring jobs:
How Much Does Online Teaching Pay?
A remote job as a tutor pays an average of $26 per hour in the United States, according to ZipRecruiter. As a full-time teacher, the hourly rate amounts to $54,995 per year.
As such, the gig pays just above the median wage currently stands at $1,037 per week or $53,924 yearly.
How much you earn, however, ultimately depends on the subject, your years of experience, the student, and your teaching platform.
For example, an English teacher makes $10-$25 per hour, while a Mechanical Engineering college tutor earns $17 to $55 per hour.
Do I Need Certification To Tutor Online?
Whether you want to become an English or Math tutor, all you need is education and experience teaching the subject.
Basically, you don't need a degree to tutor, making it possible for a college student to tutor high school kids, and high school diploma holders to teach elementary-level pupils.
That said, a degree may be required to tutor undergrads plus further certification, such as TESOL/TEFL, when teaching English to ESL students.
Such courses can be taken online and only require around 2-3 weeks to go through all the modules.
Best Online Tutoring Jobs for English Teachers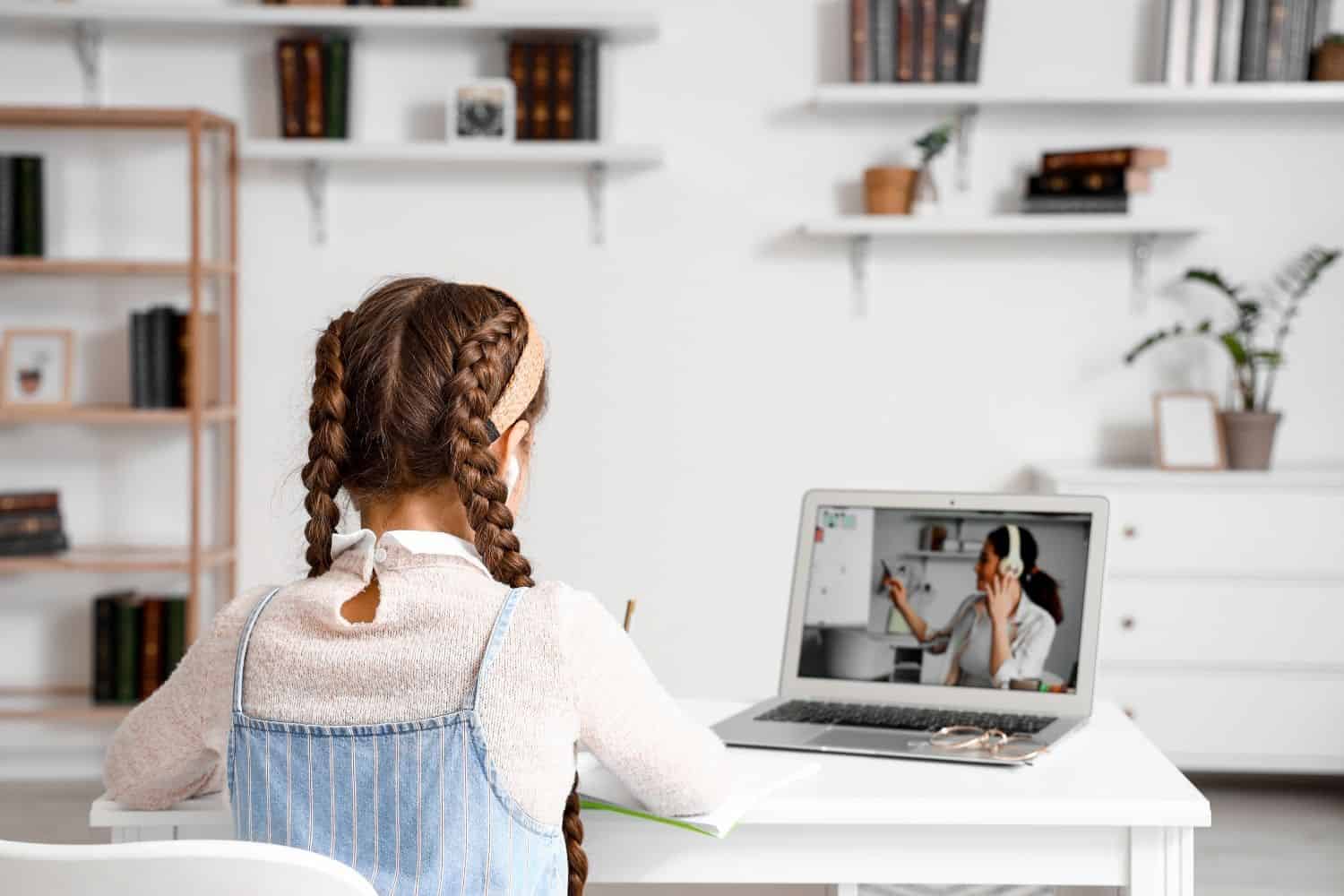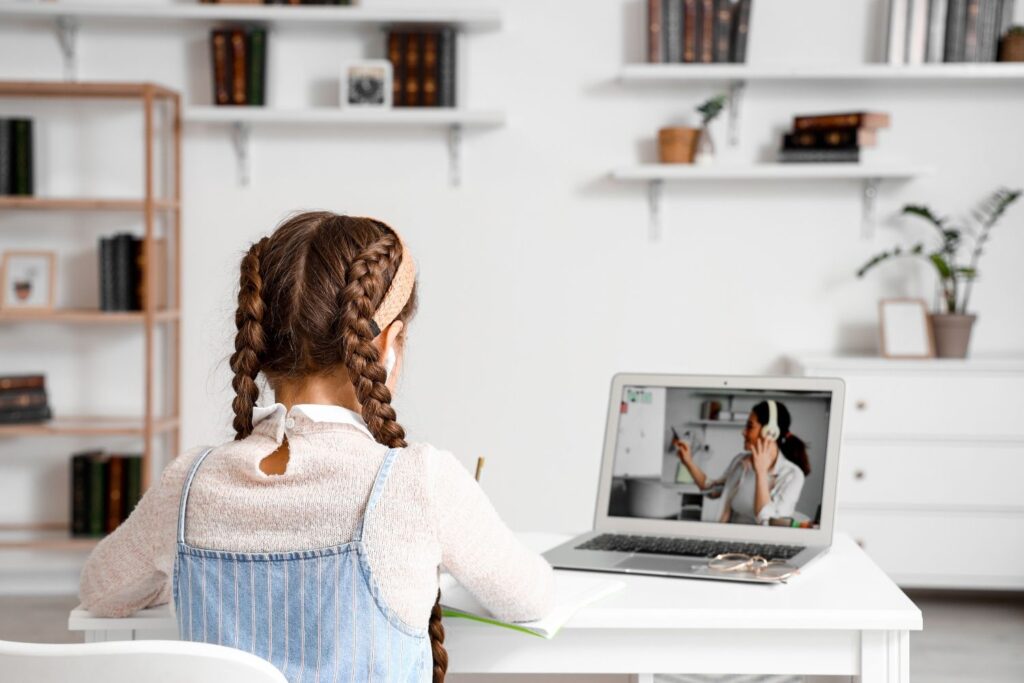 Want to become an online English tutor? To earn money as a practicing or retired English teacher, you need to register on legit ESL sites. It also helps to join platforms with a lot of jobs. Note, though, that sites paying top rates serve exclusive clientele and have few job openings.
With this in mind, expect tough competition and strict academic qualifications from the following sites.
1. VIPKID
VIPKID is a popular online English tutoring platform that hires from the United States and Canada. The work is to teach English online to kids in China.
The site offers flexible hours and you don't have to understand or speak Mandarin. Base salary ranges between $14 and $18 an hour, depending on your interview and demo lesson.
With experience, stellar reviews, referrals, and bonus lessons you can earn up to $22 an hour. This comes down to around $2500 a month working up to 30 hours a week. If you work a 40-hour week, you can earn $3,500+.
VIPKID lessons are 25-minutes long and paid at the end of 1 week, 2 weeks, or 1 month. Their contracts ran for up to 6 months during which you can take as many lessons as you can.
I asked one of the VIPKID employees to share her feedback, and this is what the mom says:
I have been working with VipKid for just over a year and enjoy it a lot! I enjoy teaching the kids and like the extra income, I get off it. It's 1099-misc work, so it's taxed a lot (you pay both employee and employer taxes). If I had more time, I could make a lot more money on VIPKID.

Brianna Merril
What I like about the platform is that the teacher gets paid in full whenever a student fails to log in for a scheduled class. In the same breath, you will be penalized for failure to teach a class.
Pay: $14-$22 an hour direct deposit or PayPal.
REQUIREMENTS:
Any "formal" or "informal" teaching experience such as mentoring, tutoring, coaching, or alternative education.
Eligibility to work in the US or Canada with a native accent
Bachelor's degree in any field
A computer and a headset
Uninterrupted internet connection
Meet the above requirements? Go ahead and apply for VIPKID
Related: Best Places to Teach English to Japanese Students
2. PrepNow Tutoring
PrepNow Tutoring is a platform that specializes in helping students prepare for specific tests as well as individual subjects in which students need assistance and improvement.
A typical PrepNow tutor is engaging, fun to work with, and effective. Before you can show your prowess in class though, you need to have experience teaching or tutoring, excellence in your own test scores, ACT or SAT Math and SAT Verbal/CR, as well as a bachelor's degree.
The platform requires you to commit to a minimum of 6 hours on weeknights and weekends every week.
On the PrepNow website, pricing is categorized in tiers with top tiers attracting up to $265/hour and bottom-tier up to $80/hour. However, this is far from what tutors actually make on the platform.
Salary review sites like Glassdoor and Indeed put hourly pay between $8.95 and $28.45. Several factors including your experience level, credentials, and your time with PrepNow determine how much you earn.
Pay: $8.95 per hour
REQUIREMENTS:
At least 2 years of teaching/tutoring experience
Composite 28 on the ACT or 650 on the SAT Math and SAT Verbal/CR
Bachelor's Degree from an accredited college or university
6 hours minimum availability, especially nights and weekends
Effective teaching style
3. 51TALK

This is a Philippines-based online tutoring platform that's perfect for tutors in the region. With a native mastery of English, your approval is all but assured. It takes 3 days for your application to be reviewed and approved.
As one best online English tutoring websites, 51TALK predominantly serves students in China willing to learn English from China.
The initial pay for every online tutor starts from a base pay of $15 which gradually increases based on experience. The best part is that you can upskill through free online training on the site.
You are expected to work for a minimum of 30 hours a month, with each lesson lasting 25 minutes.
Pay: $15/hr
REQUIREMENTS:
Bachelors Degree
1 year of English teaching experience and proficiency in the U.S. or Canadian education systems is an added advantage.
Professional teacher' license and certificates such as TESOL and TEFL
Access to a headset, personal computer, and internet connection
Plain white background and clutter-free teaching space
4. EF Education First
This company serves students in different age brackets; 10-14, 14-18, and 18-25 years. As such you can apply to teach elementary/ primary kids, all the way up to university/college students.
Additionally, top tutors also get a shot at teaching language to government and corporate clients, as well as senior citizens.
Apart from English, you can earn as a French, Italian, Japanese, or Spanish Tutor on this Switzerland-based platform. Basically, EF accepts applications from all over the world.
Other jobs open in the company include sales & marketing trainer, software engineer, and enrollment coordinator.
According to salary reviews on Indeed, Education First pays language tutors an average of $18.05 per hour. On the higher end, the tutoring service can pay you up to $28/hr.
Pay: $9 per hour
REQUIREMENTS:
Native English speaker with a Bachelor's degree in any field – Master's degree is an added advantage.
40 Hour TEFL (Teaching English as a Foreign Language) certification (or willingness to obtain one)
Access to a headset, personal computer, and wired Ethernet connection
Register for EF Education First
5. iTutor Group
This platform mainly helps Taiwanese and Chinese students learn better English.
All applicants must have a TESOL or equivalent, in addition to a Bachelor's degree. Also, tutors need to work for 6 hours a week, teaching junior (5-8 years) or adult (18+ years) English classes.
The base pay is between $18 and $24. You also earn bonuses for work completion plus extra contributions. Applications on the site take 24 hours to be reviewed before you can start the onboarding process.
Pay: $18 per hour.
REQUIREMENTS:
Bachelor's degree preferably in the English field
TESOL/TEFL Certification (or its equivalent or higher)
Computer literacy
Minimum of 1-year teaching experience
6. GoGoKid
This online tutoring platform hires teachers from the US and Canada to teach kids in China. You get paid $14 to $25 per hour, for classes that each run for 25 minutes.
Teaching is one on one, to ensure excellence and make it to evaluate your progress. When applying, state your tutoring experience to ensure you get the right classes.
GoGoKid interviews are reportedly easy and last for around 30 minutes. Afterward, the company reviews your papers and interview and gets back to you within a day. If successful, you get a work contract lasting 6 months.
Pay: $14 per hour
REQUIREMENTS:
Valid government-issued ID
TEFL/TESOL certificate
Bachelors degree
Experience teaching, tutoring, or coaching kids.
Editor's Note:Some of these websites are currently down and the companies has frozen the hiring of new tutors. Keep checking to find out when it's up and running.
7. QKids Teacher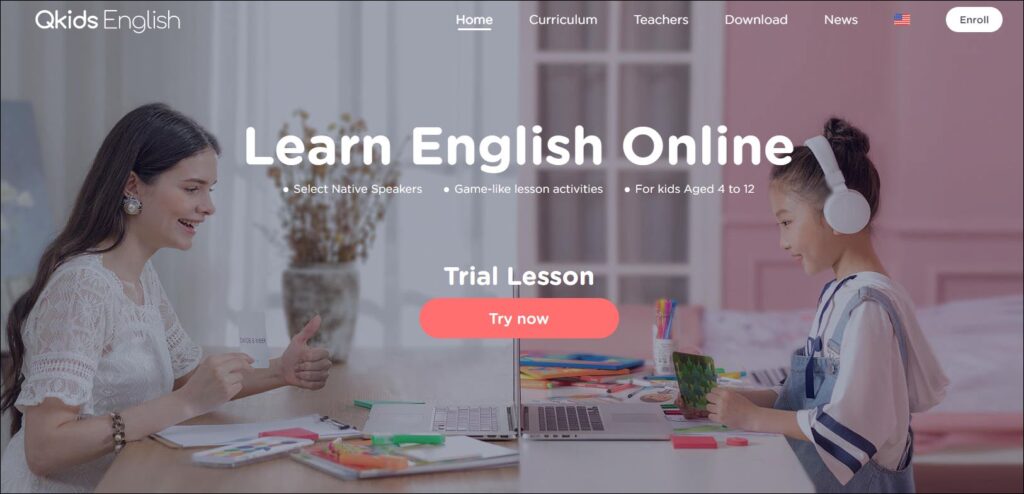 Next on the list is QKids, a perfect site for online tutoring jobs for students in colleges and universities. The site employs you to tutor students at the elementary and high school levels (6 – 12 year olds).
Typically, you work as a reading and writing tutor to kids who are learning English as a second or third language. Teaching slots are open for US and Canadian residents only, with contracts going for 6 months.
Lessons are half an hour long paying between $16 and $20 hourly. Note, Qkids' qualification is intensive and includes an initial screening, 2 demo interviews, 2-5 trial classes, and background checks.
Pay: 16 per hour
REQUIREMENTS:
Eligible to legally work in the U.S. or Canada
Bachelor's degree or higher
TESOL, TEFL, or CELTA certifications are highly preferred
Digital literacy
Online Teaching Jobs from Home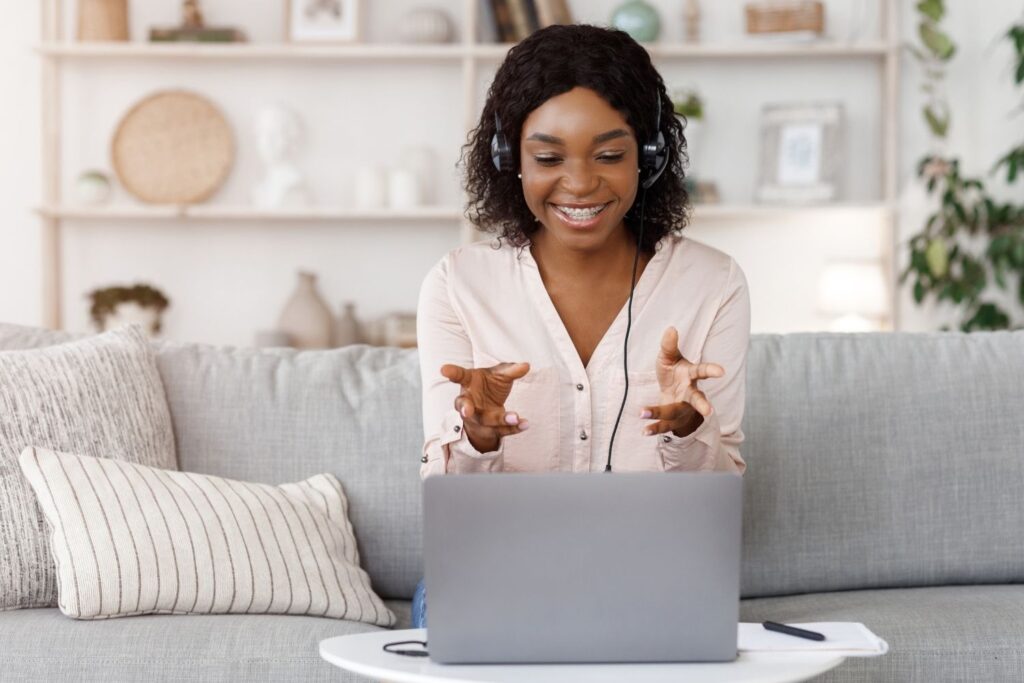 With the increasing popularity of online education, there has also been a rise in the number of opportunities for tutors to work from home. Online tutoring jobs provide a flexible way to earn extra income while helping others to improve their academic skills.
So, if you are patient, knowledgeable, and enjoy working with others, an online tutoring job from home may be a great fit for you.
8. Elevate K12
This is a platform that gives US nationals tutoring job opportunities to work for 5-25 hours per week teaching the US curriculum to students.
The schedule runs from 8-5 during the school days in the US but you get to choose your schedule based on your availability. You can also tutor students in different fields including test prep, computer science, and biology.
Further, if you are a military spouse, Elevate K12 has partnered with the Military Spouse Employment Partnership to provide you with a source of income wherever you are.
The platform is also popular with retired teachers, globetrotters, and stay-at-home parents and caregivers.
Elevate K 12 takes care of preparing the lesson plans so that all you do is teach. Hourly rates for teachers and tutors range from $17-22.
Pay: $17 per hour
REQUIREMENTS:
Valid teaching certification
ESL (English as a Second Language) endorsement
Experience teaching middle or secondary school students
Be a US National
Online Tutoring Jobs for College Students
College can be quite expensive and it helps to have a steady source of income to see you through the hard times. As a Science or English tutor for high school kids, you can easily make $20+ per hour during your free time.
With good time management, it's possible to test prep students for 3 hours daily on weekdays and 12 hours over the weekend. That's a total of 27 hours, making you over $540 a week.
Interested?
Register to teach online on the following platforms:
9. DaDa [Formerly DaDa ABC]
This is a leading site for students and home-based freelancers looking for paid tutoring sessions. It is one of the highest-paying online English teaching platforms for native English speakers across the globe.
They conduct interviews from which your base pay is determined. Typically, the base pay is $19 per hour with experienced and high-ranking tutors earning up to $25/hr.
It is mandatory for every tutor to work a minimum of 10 hours every month. Another important thing is that you need to issue a 30-day prior notice if you wish to change allocated time slots.
Pay: $19 per hour
REQUIREMENTS:
4hr/week commitment
Reliable internet connection
TESOL/TEFL/CELTA teaching certificate
1-year tutoring experience
Editor's Note: The DaDa website is currently down and the company has frozen the hiring of new tutors. Keep checking to find out when it's up and running.
10. Teach Away
Teach Away is a Canadian-based international teacher recruitment company. To get tutoring sessions here, you do not need to hold a degree in education, and teaching experience is usually not required.
As such, this is a great remote job for a college student looking to earn some extra cash. You can get both full-time as well as part-time teaching gigs. Currently, open positions include math tutor, ESL teacher, French teacher, and Arabic teacher.
Teach Away jobs are available worldwide. The pay depends on the subject and experience. For example, an English teacher makes between $14-$23 per hour.
Pay: $14 per hour
REQUIREMENTS:
TEFL certification, when applying to teach English abroad
A Bachelor's degree is not required to join Teach Away
Expect additional requirements depending on the job. For example, a remote position in Abu Dhabi might require you to understand Arabic.
11. Princeton Review
If you have a full-time job and are looking to make extra money teaching, Princeton Review is a great choice. The site is busiest on nights and weekends, giving you plenty of room to work either online or in-person when you are not busy.
Princeton Review offers training to tutors and teachers. Further, you get opportunities to explore different subjects as well as a variety of tutoring opportunities which include teaching and proctoring.
Proctoring entails administering tests, timing, ensuring that students follow rules, and forwarding the test materials to the relevant office.
The hourly pay on Princeton Review averages $12.44 for a proctor and $35.96 for a teacher.
Pay: $35.96 for a teacher and $12.44 for a proctor.
REQUIREMENTS:
TEACHER
Located and eligible to work in the US or Canada
18 years and above
Can work for a minimum 5 hours weekly
Valid Social Security Number or Social Insurance Number
Can speak and write excellently in English
Passing the qualifying exam and training
For MCAT instructors, possessing or pursuing a bachelor's degree is an added advantage.
PROCTOR
High school diploma
Ability to work and interact with people
Great organization skills
Able to work fast and multitask
Can work part-time
Have taken standardized tests
12. Cambly Kids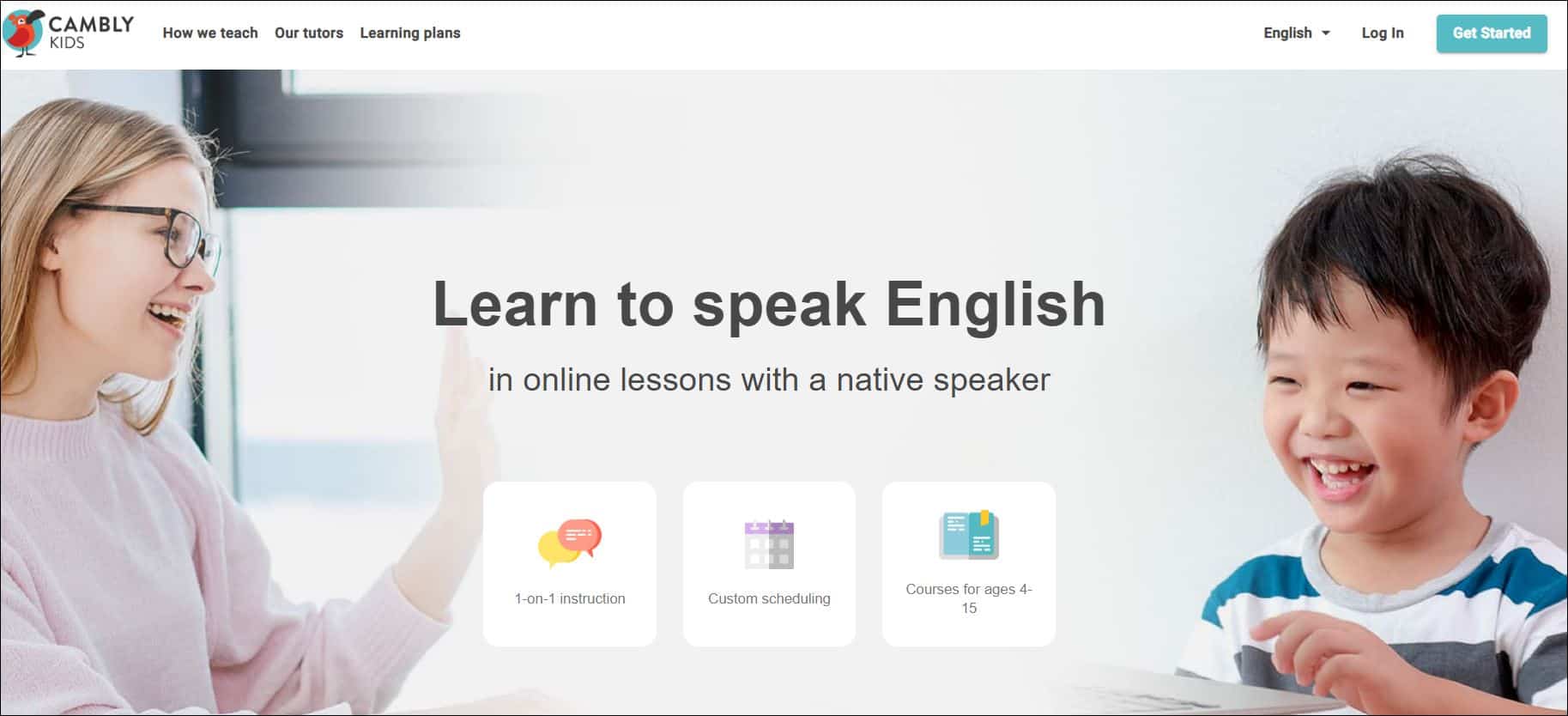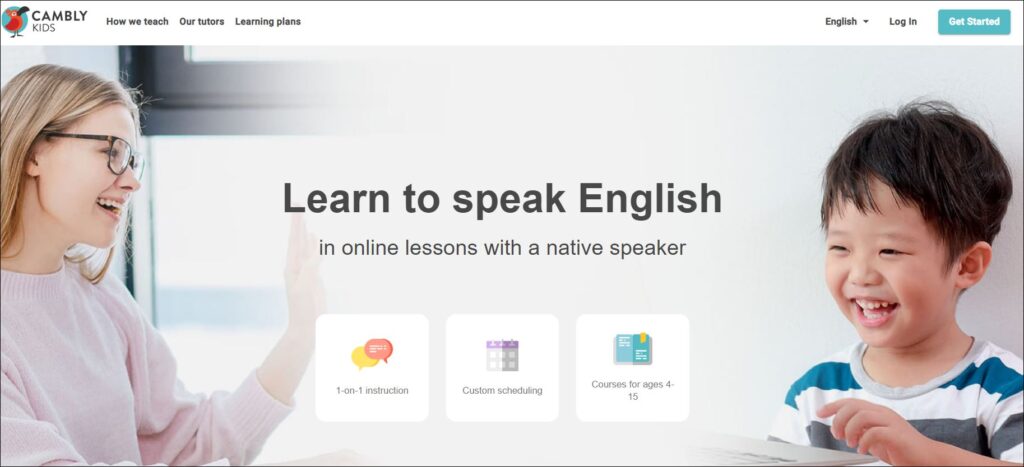 The platform is all about teaching English to kids aged 4-15 years from all over the world. They have a separate program Cambly, for those who prefer to work with adults.
This is a perfect fit if you have no certification or prior teaching experience. However, you have to be a Native English speaker to work with both Cambly and Cambly Kids.
With students all over the world, the platform is active 24/7 and you can just log in when you are available. Further, you don't need to commit to a minimum number of hours.
You can earn 12$ per hour on Cambly Kids and $10.20 per hour on Cambly. They pay you every Monday via Paypal.
The application process is easy; you fill out a form with basic information (as much or as little as you would like to share) and create a tutor profile. You will also need to record an introduction video and a demo lesson for kids then wait for a response.
Pay: $10.20/hr and $12/hr, teaching adults and kids respectively.
REQUIREMENTS:
Be a native English speaker
Pass an internet connection test
Ready to try your luck with Cambly? Apply To Tutor.
Also Read: 19 Online Jobs for Highschool Students
Online Tutoring Jobs Near Me
Are you looking for jobs for university tutors or high diploma holders? You need can find tutoring requests on local job boards and social media platforms.
There are also dedicated online tutoring business websites that advertise all sorts of teaching jobs.
Here are such legit sites with high pay:
13. Course Hero

This is a California-based education technology platform for helping students in all grades and university courses excel. As a crowdsourcing website, your expertise is all that is needed to earn.
Available jobs include SAT test prep, elementary reading tutor, plus any other subject matter. According to Course Hero, tutors on the site earn over $1500 monthly.
The pay depends on your experience, subject category, and the quality of your answers. Your application is scrutinized thoroughly and it can take up to 7 days before you get approved.
Interested in online tutoring jobs for elementary students? Course hero accepts applicants with as low as a school transcript. There are no minimum work hours, you just pick and answer questions that appeal to you.
Pay: No standard rate
REQUIREMENTS:
A clear government or school-issued photo ID.
Proof of expertise (transcripts or certificates- including online certifications)
A current photo showing your face next to the photo ID.
Get Course Hero On Your Android or iOS Smartphone.
14. StudyPool
How does making $7,500 per month sound? That's the earning potential advertised by this BBB-accredited online tutoring service that employs from the world over.
The site actually promises that you can make 6-figures helping students at all levels do homework, and helping adults learn new trades. And apart from tutoring, you can earn from selling study documents in any language – get up to $10 every time a student views one.
The subject matter can come from business, computer science, writing, foreign languages, etc. As such you can engage in college calculus test preparation in one hour and switch to tutoring business teams in the next.
Studypool charges you 20% of your earnings for the service and pays via credit/debit card and digital wallets including Payoneer, Paypal, Mpesa, and TrasferWise.
Pay: Depends on your subject specialty
REQUIREMENTS:
Signing up with your government ID
Passing a knowledge test (grammar quiz)
Submitting 2 essays
15. Varsity Tutors
This platform provides tutoring services via both a website and a mobile app. From LSAT test prep and Spanish tutoring to money matters, you can teach virtually anything here.
To allow for traditional tutoring, the site offers one on one online teaching, or a class of a few students, at most. The only major qualification is being an adult (18 years or older. )
GED certificate holders, college students, university graduates, and professionals can apply to work on the Varsity Tutors website.
According to Glassdoor, the base pay on the Varsity Tutors platform is $17 per hour, with high earners making as much as $37 per hour.
Pay: $17 per hour
REQUIREMENTS:
Requirements vary depending on the type of tutoring you wish to offer and how fast you want to start working. work. The bottom line, be an expert and passionate about your subject matter.
Join the Varsity Tutors Platform
16. Preply
Are you so conversant in a specific language or a certain subject that you will be a natural at tutoring others? Preply has over 800K students from all over the world eager to learn languages, school and university subjects, arts, hobbies, and arts.
All you need is a passion for sharing knowledge, great communication skills, and a willingness to give your students a one-on-one learning experience; no degrees or certificates are required.
So, if you are looking for online tutoring jobs for high school students, Preply is your kind of site. What's more, the platform provides resources and a dedicated team to help you thrive professionally.
With Preply, you set your own rates $15-25 per hour on average, where you want to work from, and the number of hours you want to work. What's more, there is no minimum work hour requirement.
The platform pays via Paypal, Skrill, Payoneer, or Transferwise.
Pay:$5 per hour
REQUIREMENTS:
Passion to share knowledge
Great communication skills
Willingness to work one-on-one with students
17. PalFish
Palfish is an app that gives users an earning opportunity by tutoring English to adults and kids through chatting. It is a China-based platform aimed to improve English literacy among children in East Asia.
To become a Palfish English teacher, you need to just be willing to commit at least 3.5 hours weekly to teaching and have a smartphone for flexibility.
Palfish pays different amounts to different teachers and you can expect to earn $8-$11 per hour, excluding bonuses.
A cool thing about Palfish is that it just acts as a middle ground and charges 20% of an individual's earnings. Payments are via Payoneer to your bank.
Palfish App has a 4.1-star rating on Play Store and is praised by many users for being easy to navigate and suitability for phone use.
18. Nice Talk App

NiceTalk is a mobile platform that gives English tuition services to Chinese English enthusiasts. It works by linking them to fluent and native English speakers willing to work as tutors for pay.
To be a paid tutor, you are required to have a stable internet connection, have an up-to-task smartphone or computer, and be fluent in English.
Nicetalk pays $10 per hour for tutoring services. You get paid every week through PayPal given that you hit the $20 minimum threshold.
You register using your email address after downloading the NiceTalk Tutor app.To work on your browser, Click here to apply as a NiceTalk tutor.
Online Teaching Jobs: FAQs
1. How Do To Become an Online Tutor?
To start with, you need to find websites that employ tutors to teach students remotely. Head over to their recruitment pages to find out their qualification requirements and application procedure.
Depending on the subject and site, expect a single or series of tests to prove your prowess. The test can be a written exam or teaching an impromptu class on camera.
As such, be ready to improvise readily available materials to drive your points in front of a recruitment panel. Other than that, your employer may require a few days or weeks to verify your academic papers, as part of a background search, before can be allotted classes.
2. Can you Tutor Online Without a Degree?
You can tutor online without a degree. However, this does not apply to all tutoring platforms. Qualifications to tutor may vary depending on what a particular platform is all about.
For example, with a high school diploma or a GED, you should be able to tutor elementary, junior high, or high school students.
On the other hand, to tutor undergraduates and post-graduate students, you may need additional academic and professional qualifications. Further, different platforms also dictate their tutor eligibility criteria which may include the possession of a degree regardless of the job description.
Online Tutoring Jobs for Beginners: The Takeaway
Teaching students online is a lucrative side hustle that you can easily develop into a full-time job. Most platforms offering these home-based jobs only require that you are conversant with your subject.
Payment is dependent on the hours you put in, your expertise, years of experience, and the website. The job features flexible hours, and all you need is a steady internet connection to get started.
Go through the above websites for legitimate online tutoring jobs. And don't forget to comment with any other tutoring sites that rise to the same level.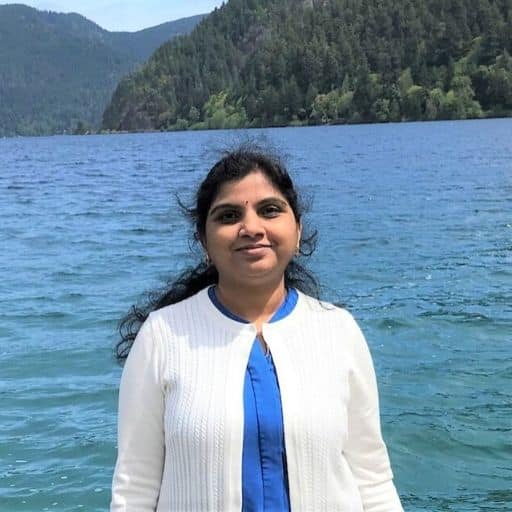 Howdy Folks, thanks for stopping by my blog.
I'm Swati, a proud mom, dedicated side hustler, full-time blogger, and a recognized millennial work-at-home expert. My expertise has been featured on esteemed platforms such as Forbes, CEO Blog Nation, Referral Rock, Vital Dollar, Databox blog, and many more. I have embarked on this incredible journey to share my firsthand experiences in the world of online income generation and to assist all of you in earning money from the comfort of your homes.
Join me in my mission to revolutionize the way we make money and achieve financial freedom. Trust me, it's not as challenging as it may seem!
Together, let's explore the boundless opportunities and pave our paths towards a prosperous future.