Can you really get paid to do homework? What if I told you that it's possible and totally legal to earn money answering homework questions?
The world is changing and we've become even more internet-dependent beings, especially after the Covid-19 pandemic. Most people are forced to adjust their lives, including students who were had to improvise new learning techniques.
Opportunities for experts in different subjects are on the rise and you can now start earning through paid homework and online assignments sites to earn money.
Apart from helping students with their homework, some of the sites in this post enlist your expertise in teaching online classes from wherever you are.
So, if you are a Math, English, Physics, or History virtuoso and ready for some school assignments, below is how you can make cash for homework.
How Much Can You Make Doing Homework?
Assisting students with homework is a real hustle that pays you either hourly or per individual task.
Depending on the complexity, homework can pay you $5 to $20 per task and up to $20 hourly to teach a concept.
As a full-time homework assistant or tutor, you can make $2k monthly easily and a few times that when working for a well-paying website.
How to Get Paid For Doing Homework?
There are websites and apps that accept freelance tutors to do homework and teach students remotely. Pay depends on your grasp of the subject matter and how well your profile showcases your experience.
As such, it's best to put some effort into creating a satisfying profile. That said, having a college degree or a master's in your specialty will get you high-paying and repeat students.
Get Paid to Do Math Homework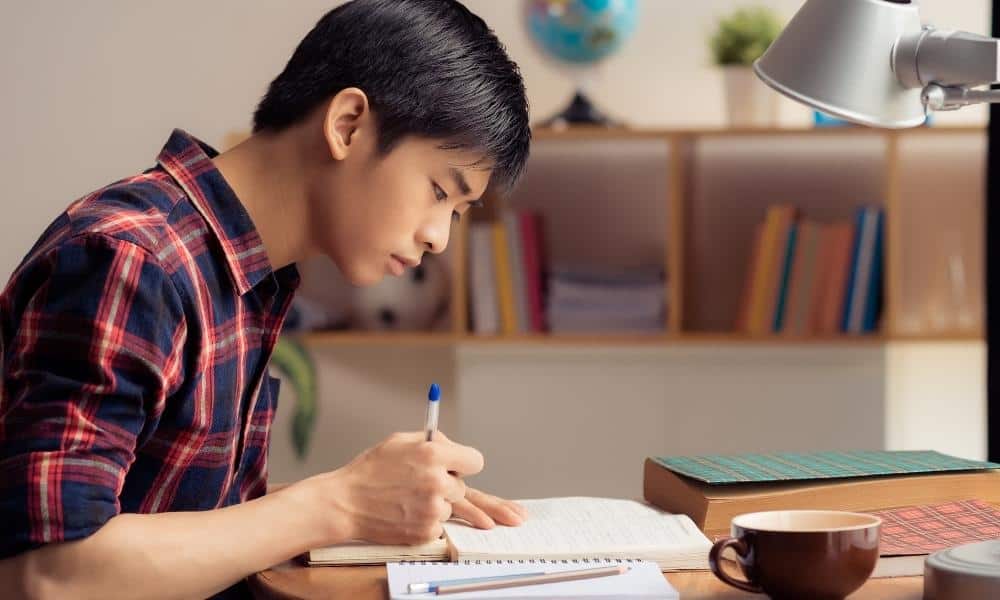 Are equations and numbers your thing? You can help students with their math assignments and earn. My Math Class and TutorMe are examples of platforms that offer freelancers this opportunity.
Applicants with a university/college degree in Mathematics, Computer science, or have a strong academic background in calculus, statistics, or algebra is given first priority.
In addition, being familiar with mathematics software such as SPSS, Minitab, and Excel gives you an edge over the competition.
As an expert, you can expect to make at least $20 per homework. For instance, as a My Math Class user, you'll get a biweekly payment made via PayPal.
Nonetheless, you'll be needed to show detailed steps when solving a Math problem.
Remember to read the clients' requirements carefully and quote your services before you commit to your services. Another leading Math homework website is Chegg.
1. Chegg
This American-based education technology company helps students with paid homework help, writing, and exam preparation. Besides tutoring, Chegg also sells and rents out textbooks saving you up to 90% according to the website. The platform also features a tool for solving Math problems.
In order to work as a tutor, a minimum of a bachelor's degree is highly recommended. You'll also be subjected to a test depending on your subject field. If you make the cut, you can expect to make up to $1000 per month or $20 per hour as a beginner.
Check out their website for guided Career Exploration.
How to Do Assignments and Get Paid
Have you ever wondered how do I get paid to do assignments? Well, the usual last-minute delays will always be there when it comes to submitting assignments.
It's during this time that students really understand the difference between 11.59 pm and 12.00 pm.
Thanks to online platforms such as Sweetstudy.com, Help With Assignment, and Course Hero, students get to interact with subject gurus who help them complete their assignments fast.
Pay depends on the subject, time taken, and the level of expertise required to ace the assignment.
To understand how this side hustle works, here is a look at some of the assignments for cash sites.
2. Help With Assignment
Help With Assignment (Aka HwA) deals with matching students who need help with homework in different subjects. Math, finance, accounting, engineering, and finance are the most popular topics on the site. Essay and dissertation writing are also available for advanced tutors.
Over the years, this website boasts to have delivered well over 100,000 assignments, numbers that show there is plenty of work on this platform.
As of now, prices on the site start at $9.5 per page with no cap on the maximum you can earn depending on the difficulty of the assignment.
3. Just Answer: E

arn Money Answering Homework Questions
Founded in 2003, Just Answer has over 10 million members with more than 12,000 verified experts. This is an A+ BBB-accredited platform with a 4.6-star rating on Trustpilot.
The company usually links students with subject gurus. However, as the name implies, Just Answer is more of a Q&A services provider rather than a tutoring platform.
Here students ask questions and subject gurus give answers at a price. How much you make varies on the natural complexity of the question.
The minimum you can earn as a subject helper is around $2,000 to $5,000 monthly. And the application process takes around 14 days max in the US or Canada and not more than 21 days outside the two locations.
Join now to become an Expert at Just Answer.
4. Geekly Lab
Next on our list of homework-help websites is Geekly Lab. The platform covers more than 350 courses, ensuring that educators and students get the best help.
According to their site, they handle at least 150 requests daily. As a 'Geek', you get to charge any amount depending on the time a task takes.
Currently, tutors charge roughly $20 per hour. However, the amount can go higher depending on your education level and teaching experience. Signing up is free and only takes a short time to complete.
Furthermore, you can withdraw your money weekly through your preferred payout system.
Become a Geek now and do homework for money.
Get Paid To Do Homework Online
Are you an expert in a particular subject wondering how do I get paid to do homework? Homework can be a strenuous activity which is why there is an endless list of websites that connect students with subject whizzes.
Most of these platforms are not answer-giving services but they rather help students understand concepts that help in tackling questions. Below are good examples of a get paid to do people's homework websites.
5. Tutor.com
Tutor.com is a popular site that has been providing tutoring services for over two decades.
Subject experts using this platform can earn through teaching and homework solutions.
There are a few requirements that you should meet in order to start, they include:
Should be a US or Canadian resident

Be enrolled in a certified university in the US or Canada

Be available for at least 5 hours per week
According to multiple sources, you can expect to earn anything between $10 to $20 per hour plus incentives and bonuses. Note that every tutor.com session is one-on-one and personalized to your subject.
6. School Solver:

Answer Homework Questions for Money
With an excellent rating of 4.6 stars out of 5 on Trustpilot, School Solver is indeed a place that lays a win-win foundation for both tutors and students. Here, students set a price on the amount they are willing to pay for an assignment.
Thereafter, if subject experts find the price fulfilling they then post a detailed answer that the students can only access after payment.
To join as a tutor, register on their page, fill out your profile, and make sure you have a working PayPal account. Upon completion, you'll do a quiz as per your subject in which you must score 90% in order to pass.
Generally, School Solver charges a commission of 20% plus an additional 2% withdrawal fee. Lastly, most tutors earn an average of $10 – $15 per hour.
To increase your potential earnings, go for urgent questions that have a 30-minute deadline and earn you 90% of the quoted price.
Get Paid To Do English Homework
Regardless of the subject, you can always get paid to do homework by students. As mentioned earlier, learning can be strenuous, languages included, and people are willing to give anything to have their homework done.
With this in mind, the deeper knowledge you have about a specific subject, the higher your chances are of landing a homework gig. Nonetheless, it is unfair to do homework for students, especially if the work going to be graded.
That's why I recommend doing it as a reference or tutoring aid. When it comes to the English language, All Home Work is worth looking at.
AllHomework is looking to not only hire English tutors but also Geography, Accounting, and Biology teachers.
You'll be required to be well-versed in writing essays and also be proficient at using authoring tools such as Word, Google Docs, and PowerPoint.
According to AllHomework, the length, difficulty level and deadline of an assignment determine how much you make. Payments are made via Paypal. To get accepted here, submit your transcripts followed by tests to showcase your academic prowess.
If accepted, the platform gives you access to a database of assignments where you get to select orders that interest you.
AllHomework does not disclose its base rate but promises to pay "very highly" in comparison to the industry rates.
8. 24houranswers
24houranswers was founded 17 years ago by a chemistry teacher.
To become an associate here, a master's degree and proficiency in English are basic requirements.
Apart from homework services, the sites also offer online tutoring solutions.
The best part about this website is that you get to schedule your own working time and from any location.
Since its debut in 2005, the website has connected over a million students to top tutors.
On Trustpilot, the site gets an excellent 4.6-star rating. Online tutoring payments range from $15 to $45. More so, there is no minimum threshold required to withdraw your money.
As long as your account balance can cover the transaction fees, you are good to go.
9. Course Hero
This is one of the most popular homework for money sites in the world.
A top online Course Hero tutor can make more than $1,500 a month. This amount can be affected by multiple factors including answer quality, subject, and difficulty level.
The good news is that you don't have to be a certified tutor to get hired by Course Hero. Nevertheless, they recommend applicants share sufficient credentials in the subject they want to teach.
It takes only about 3 days for an application to be approved. Note that once selected you've agreed to work as a freelance tutor meaning you won't be a Course Hero employee.
As such, you only earn after answering questions. Additionally, you work whenever you want.
In order to make money doing homework on Course Hero, ensure your answers are clear and relevant to the questions. Remember, you only get paid after the student deems your answer as satisfactory.
Make every study hour count with Course Hero right here
Homework Help Websites
If you are ready to earn money doing assignments, then you need more than one platform to sell your knowledge. To help you out, have a look at the following websites where you can register as a tutor and offer help to students from all over the world.
10. Acemyhomework
Acemyhomework strives for a better and more interactive space between students and tutors for better grades.
The platform hires tutors with Ph.D. and master's degrees to ensure that users get the best help online.
Even though their recruiting process is strict, they do cover a wide range of subjects from law and arts to computer science and everything in between including editing and proofreading.
As an educator, your potential hourly earnings largely depend on the difficulty level of an assignment plus the number of tasks you can handle.
Join Acemy homework today and make money doing homework.
11. SweetStudy (Previously Homework Market)
If you want to start a career in completing paid homework, then SweetStudy, formerly known as Homework Market is your go-to website.
The site provides tutors the opportunity to create a profile based on their area of expertise. Your profile helps you reach potential 'clients' i.e students.
What I like about SweetStudy is that there are no limitations on who can join SweetStudy.
Many tutors generate an average of $5 to $10 per task depending on the complexity of the homework at hand. That said, the site charges a 20% commission for every assignment.
When it comes to payments, you have two options; individual and aggregate payment systems.
The individual system allows a direct deposit to your PayPal account whereas the aggregate system allows users to withdraw on demand.
Your wallet balance has to be $20 or more to withdraw with money being disbursed in 2 – 5 days after a request is made.
Click here to join the community & get started with Sweet Study (Homework Market)
12. Papercoach
Papercoach offers paper writing assistance to high school, undergraduate, graduate, master, and Ph.D. through their top writers.
Unlike many websites, Papercoach does welcome applications from residents outside the US. However, you'll need a Bachelor's, Master's, or Ph.D. degree for you to be considered.
Writers make at least $8 on average per page. Top earners can go way beyond this amount depending on their academic level. Through an open job board, writers can bid for work at any time.
To earn money doing homework on Paper Coach, you'll need to get a minimum of 80% in their basic skill test.
13. Wyzant.com
Wyzant.com has its headquarters in Chicago, USA, and was co-founded approximately 17 years ago by Princeton graduates Andrew Geant and Mike Weishuhn. Their initial capital was $10,000 borrowed from family and friends.
Wyzant tutors connect with students through video chats and a whiteboard is also available for uploading documents, solving equations, and more. Lessons are 1 on 1. Users are also allowed to schedule sessions that work for them.
The average Wyzant expert can make about $30 per lesson. As a tutor here, you select your students and decide on the rate that you wish to charge. Payment is through direct deposit.
Click here to start tutoring with Wyzant.
14. HashLearn
HashLearn is a mobile tutoring app that connects learners and educators. Tutors get to schedule 1 on 1 session whenever they are available and get paid to do people's homework. Once selected as an educator, you can expect a weekly Payment.
The site serves students from 8th grade to 12 grade. As a tutor, you are provided with an opportunity to earn as much as you want; it all depends on the number of sessions you take part in.
Most importantly, students can ask any question regardless of the subject be it Mathematics, English, History, Arts, Physics, etc.
Homework O

nline Jobs
Below are some online assignment jobs for students that one can sign up for and start making money immediately. How much you make depends on several factors including the base rate on your work platform.
To learn more about homework online jobs, take a look at the following freelance tutors' websites.
15. TutorMe
If you have unmatched knowledge about a particular subject you can join the TutorMe team as an expert and earn. There are over 300 subjects available for teaching such as maths, piano, calculus, and so on.
You need to have enrolled/graduated from an accredited university to stand a chance of joining this exclusive team.
Tutors earn an average of $16 per hour, working flexible hours. Ensure you have strong internet access and a computer to avoid interruptions during tutor sessions.
To apply for this homework job online just share a bit of yourself, your educational background, and your work experience.
If your application is approved, TutorMe will match you with students who need your help.
After a session, both the students and the tutor rate each other. As such, make sure you work towards positive reviews to land more online assignment jobs for students.
Apply here to become a part of TutorMe Team.
16. Tutor Eye
Another website that offers homework online jobs, term papers, and other school projects is TutorEye. They assure students of quality sessions from the best teachers.
The site lets learners understand difficult topics with ease. That's why they are always looking to hire tutors with excellent academic backgrounds and experience for student-teacher discussions.
Tutor Eye covers not only college students but also K-12 learners. This means that there are lots of open slots for at-home teachers looking to make more money.
17. The Princeton Review
Homework online jobs from The Princeton Review lets you earn money doing assignments on a different topic within the same subject with select students. The website is strict in its selection and only works with certified applicants.
Once selected, you'll undergo special training before working. Having to pick your own hourly rates after completing your training makes this the ideal job for any at-home teacher.
Best Pay For Homework Sites
The sites in this post allow you to choose the subjects you want to teach according to your specialty. For example, if you are a Math tutor, you can get paid to do Math-related assignments.
One thing for sure is that homework sites enable you to develop skills within your area of expertise and enhance your career as an educator. So, in addition to sharpening what you learned in class, you can help students, from kindergarteners to college-goers, improve their understanding of different areas of study.
With this in mind, below are the top sites to sell your tutoring skills.
18. StudyPool
StudyPool is one of the best micro tutoring platforms that a top tutor can dream to work for.
They have one of the easiest money-making processes in that, a student submits a brief, sets a price, and if a tutor likes the price he/she bids. The student then chooses the best tutor to work with according to reviews, expertise, and other statistics.
The highest earners can make over $7,000 monthly. But to get this kind of payday, having a bachelor's, Master's, and Ph.D. will definitely play a big role.
The average amount that one can make is between $6 to $20 per the answer given.
Subjects covered on StudyPool include rocket science, linear algebra, international law, and macroeconomics.
Get started with StudyPool here
19. Growing Stars
Here you'll mostly be dealing with students from grades 3 to 12.
To apply for a tutor position, you must share your academic credentials and prior teaching experience. This is important because most sessions are 1-on-1, offering an average of 2 hours per week.
Payment is done per session, so the trick is to offer as many sessions as possible. Tutors can work on almost any level including elementary school, middle & high school, prep classes, and college.
Students are free to request the same tutor every single time, so purpose to stand out.
Get started with GrowingStars right here
20. Eduboard
Eduboard is made up of ambitious students and highly educated agents who work together in honing their skills.
First off, students can access verified reviews and chat with fellow students. Secondly, tutors can teach 32 different subjects according to their area of expertise.
And apart from tutoring, subject virtuosos also help students with homework, test preparation, research, and more.
Joining this unique website is easy with approval taking a short time. However, you must sit and pass an English test before you get approved. Tutors also have the freedom of setting their own schedules.
Eduboard takes a 20% fee from your total earnings as their commission.
Register to become a tutor at Eduboard
21. One Class
This is a Canadian note-sharing platform where both students and tutors can earn by sharing insightful learning materials and get paid to do homework respectively. As long as you are a student in university, you can join and let your profile market you.
For each note you share, you earn 25 points and once you are promoted to the Premier level, you make up to 75 points. Like any other homework-paid website, your profile, statistics, and reviews will determine your potential earnings.
22. Freelancer
As you can guess from the name, Freelancer.com is a big platform for remote workers.
The site is known for jobs such as ghostwriting, virtual assistance, and other work from home gigs. Students also sign up on the site when looking for academic assistance in completing their homework.
The site is free to register and you can start bidding for homework the moment your account is accepted. You will be happy to know that this job board shows you bids from other people for comparison.
23. Upwork
Upwork is a popular gigs marketplace that accepts beginners and experts alike. You get to set your hourly or fixed rate and bid for jobs from clients around the world. The site charges successful applicants 20% of the job's price and interaction with the client is one on one.
To apply for a job, you use tokens, known as Connects. It's best to attach a few of your relevant homework samples (questions and answers) to increase the chances of getting hired.
Upwork lists thousands of jobs and send you email updates when opportunities matching your profile become available.
How to Do Homework for Money [Final Thoughts]
With global connectivity at its peak, you can do homework for a student on the other side of the world and get paid promptly.
While the practice is shunned, you can engage in the hustle legally by teaching concepts that can later be used to solve quizzes. The pay is good and with a platform that lists homework tasks in the thousands, this can be your full-time gig.
On the other hand, you can combine homework with other gigs like paid surveys to earn more.
Above are 20+ of the best homework and online tutoring sites that you can apply to and start working remotely. Only apply for subjects that you are a pro in to avoid failing your clients and time wastage on your part.
Have tried your hand in this homework gig market? How are the earnings and is the work satisfying? I look forward to hearing your thoughts in the comments.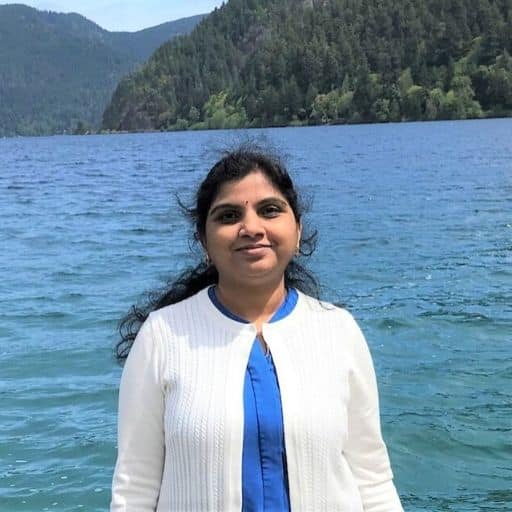 Howdy Folks, thanks for stopping by my blog.
I'm Swati, a proud mom, dedicated side hustler, full-time blogger, and a recognized millennial work-at-home expert. My expertise has been featured on esteemed platforms such as Forbes, CEO Blog Nation, Referral Rock, Vital Dollar, Databox blog, and many more. I have embarked on this incredible journey to share my firsthand experiences in the world of online income generation and to assist all of you in earning money from the comfort of your homes.
Join me in my mission to revolutionize the way we make money and achieve financial freedom. Trust me, it's not as challenging as it may seem!
Together, let's explore the boundless opportunities and pave our paths towards a prosperous future.