Captioning jobs for beginners is just what you need to get started on online jobs from home. Apart from being simple to undertake, there are many places on the internet for you to get captioning jobs.
Captioning Jobs for Beginners
Ever wondered how it is possible to display the words being spoken by a character in a TV show or movie? Well, that's what captioning jobs are all about.
Basically, it is the creation of text that is in sync with audio from both audio and video files for display.
Also referred to as closed captioning, this post-production job is aimed at providing interpretation and extra information to audiovisuals.
As such, captioning makes it possible for people with hearing impairment to read, follow, and understand what is being said on a screen.
The job is closely related to transcription. The only difference is that, unlike transcription where the final product is a typed document, captioning divides the text into different frames for visual display.
And as we shall see later in this article, captioning pays well. But what I like most about captioning is that the job is easy enough for beginners to master. More to this, many companies are willing to hire newbies just like you.
In this article, I will guide you to finding legit companies to work with, and answer some burning questions on captioning jobs from home.
Ready, let's dive in.
Caption

Writing

Jobs: Subtitle Transcription Jobs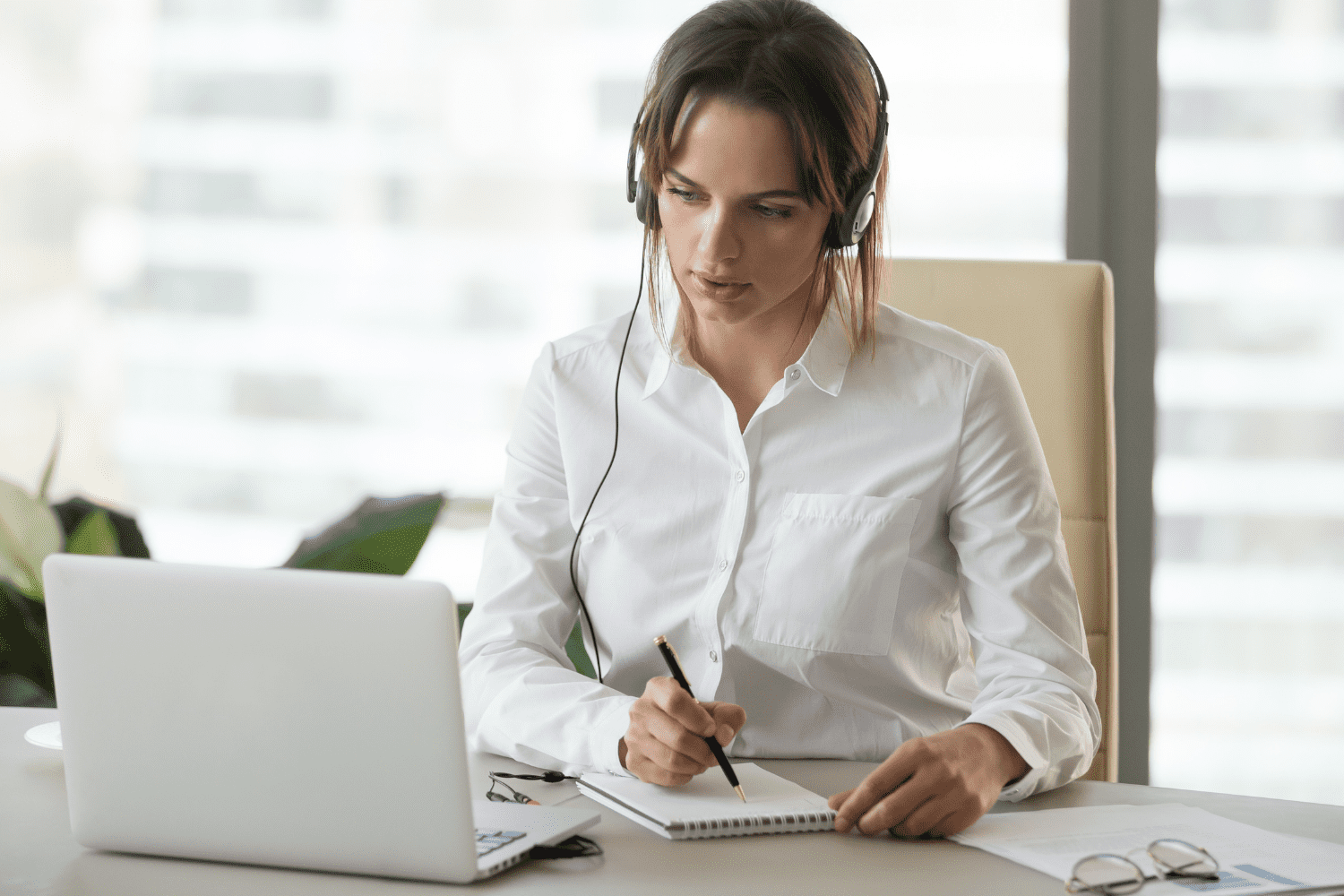 How to get a job writing subtitles? To get started follow the steps outlined below:
1. Get the required gear
First off, you'll need a computer, internet with a stable speed, a transcription pedal, software (specialized), and finally, headsets.
2. Get Trained
The demand for subtitling and closed captioning jobs is very high. This means that apart from having the right gadgets, you need technical skills to ace the job.
So, if you have to make up your mind about getting into captioning jobs for beginners at home, be ready to invest in training.
The job also requires you to have excellent grammar skills. All this helps you meet job deadlines and hit high accuracy rates for the best pay.
Need training? Visit GOSUB CC/SDH. Here, you will be taught more about captioning and the software to use.
As I had mentioned earlier though, captioning and transcription go hand in hand. With this in mind, get started on this Free Seven-Lesson Mini Transcription Course by Janet Shaugnessy.
The course will actually help you discover if you have what it takes to be an expert home-based captioner and transcriptionist.
3. Apply for Captioning Jobs
The third step is to start applying for jobs. For that, I have you covered.
There is a list of companies below offering video captioning jobs for beginners. Just keep reading!
To and jobs though, it is very wise to communicate with your client. This calls for letting your prospective client know your area of specialty. What you can/can't do. Are you looking for movies, TV shows, or other captioning jobs?
That said, it helps to be acquainted with all types of captioning jobs. The reason is that, you need to be always alert and available as a freelancer captioner.
This is because once a job is posted on your job's platform of choice, the first person to apply has a high chance of getting hired.
Lastly, you need to meet your deadlines. And if you aren't in a position to, then you need to appraise your client.
Having done all that you can now relax and wait to get paid. Try freelance captioning jobs for beginners and get paid per minute, which is around $1.50 for your first gig.
What Is Closed Captioning?
Closed captioning is an audio or visual post-production service meant to help people with impaired hearing understand all sounds including sound effects.
More specifically, captioning is a series of words, or descriptions accompanying an illustration while communicating dialogue or translating a foreign language to viewers.
As such, captions are intended for viewers who can't hear the audio or those who want to enjoy content with muted audio.
How Much Do Closed Captioners Make?
The closed captioning job salary in the USA is around $65k a year, on a higher scale. Some closed captioners earn about half of that while many others start at even lower rates depending on experience and the employer.
Typically, beginners earn $0.40 – $0.75 for each minute of video they caption. With steady work, you can make $240 in your first month and up to $1,500 per month as a seasoned captioner.
Types of Closed Captioning Jobs
There are two types of closed captioning jobs:
1. Offline Captioning
Offline captioning jobs involve writing captions for pre-recorded (not aired live yet) flicks and TV programs. For you to accomplish this, you need to understand time codes. Why? Time codes make it easy to sync captions with the recorded content.
2. Real-Time Captioning
Real-time captioning is more technical since you are supposed to write captions for live videos. This type of captioning is mostly used in programs like News, online church sermons, and during sports matches.
You need to be fast and accurate with your typing since you will caption spoken words in not more than 2 seconds. This level of expertise comes with higher pay compared to offline captioning jobs.
So, how much do live captioners make? The pay is around $50 to $75 per hour, which is way much higher compared to $10 – $30 for offline captioning.
Captioning Jobs for Beginners
Armed with your training and captioning equipment, it's time to search for jobs online. Luckily, you have a choice of trying out the freelancer job sites, as well as pitching directly to audio/visual production houses. For example, you can go for:
1. Subtitle Writing Jobs for Netflix
Netflix is one of the best platforms to find remote captioning jobs. Due to its competitive nature, you need to indicate your highest qualification and experience while applying for the job. More importantly, before you do your application, you need to go through the job description.
This is because, in some locations, remote captioning jobs are not open to freelancers- even though Netflix might be available in those regions.
According to Glassdoor, a Netflix subtitler earns around $51,623 per year.
Since it might not be that easy to get a job with Netflix, I would recommend you try their partnering companies below.
The secret is to apply for as many jobs as you can from the partners. For each successful job, your portfolio grows and so are your chances of working with Netflix directly.
With that in mind, here are some of the Netflix-affiliated companies to try your luck with:
a) Is It Hard to Get A Job at Netflix?
If you're looking to join the Netflix team of streaming innovators, your chances may be higher than you think. With job openings in departments ranging from financial to communications, there is plenty of opportunity at Netflix.
Although the interview process is not for the faint of heart, getting hired to work for this entertainment giant is possible. Get one foot in by starting with Netflix captioning jobs through its affiliate partners.
b) How Do I Become a Netflix Subtitler?
Start your search on the Netflix preferred vendor's site. Select your region, visit the websites of the listed companies that subtitle in your language(s), and follow their application process.
Usually, you will be given a test to complete, and if you pass, you'll be eligible to receive subtitling jobs going forward.
c) How Much Do Netflix Taggers Get Paid?
Netflix employs metadata analysts to watch its shows and assign relevant tags to them. Also known as taggers, the analysts make on average $69k+ annually.
Your work is to create tags that make it easy for subscribers to easily locate new shows on the streaming service.
If you are still interested in captioning jobs for beginners at home, visit Visual Data and start creating subtitles for pay.
Be it captioning, subtitling, or even dubbing, Zoo Digital is the ideal place to find such jobs. Its location centers are in Sheffield, London, and also in LA, US.
This is another legit company offering closed-captioned jobs for TV and film productions.
5. Captioning Jobs for YouTube
Earning from YouTube via captioning jobs is very simple. You can either write subtitles for another persons' YouTube channel or your own channel.
YouTube subtitles are derived from TV programs, videos, video games, and films. You can also write captions for DVDs, once your prowess on your own channel sells you as an expert. You can make around $1.50 to $3 per minute.
However, you need to be in a position to use tools like CAP, SCC, and EBU-STL. You can also use MPEG-2 which is a file that you import together with the video to create videos with captions for YouTube.
Mostly you will be working on Vimeo videos, Vlogs, listings, e-learning content, and how-to videos. As a tip, ensure that you are accurate to have good ratings, thus a high pay.
Here are more pointers on how to go about YouTube captioning jobs.
How to Write Captions for YouTube?
To begin with, you need to ensure that your YouTube AdSense is approved before writing captions. As such, you get paid not just for the captions, but also for any ads that run on your channel.
Follow the steps below if you have access to your client's YouTube channel or if you are working on yours.
Step 1: On your YouTube account click on YouTube Studio and select the video you want to write subtitles to.
Step 2: To get subtitles, click on the tab indicating More Options. You will also find CC which is the original language of the video.
Step 3: Once you click on English for YouTube you will be prompted to either choose;
Edit on Classic Studio

Download

Delete

Click on

Edit on Classic Studio
Step 4: To write your captions, or adjust them, you will use YouTube Studio Subtitles Editor
Step 5: Play the video after you select a text section and start writing the subtitles neatly. Use punctuation marks where necessary.
Step 6: For you to navigate through the video, and work fast, use keyboard shortcuts
Step 7: Once done, click on Publish Edits– on the right-side corner
How to Get Paid to Subtitle YouTube Videos?
Subtitling YouTube videos is one of the fastest ways of making money as a captioner. Get started by subtitling your own content on YouTube to showcase your skill.
Next, sign up on different job boards such as Fiverr and Indeed as a means of reaching out to potential clients.
6. Vitac Captioning Jobs
Vitac, also known as Caption Colorado, offers captioning jobs, both in real-time (voice and steno) and offline. It is one of the largest companies for captioners in the United States.
Their main target is skilled individuals with the right technical skills. Before applying for video captioning jobs for beginners here, you need to have enough knowledge in television-associated areas, high typing speed, and accuracy.
The company does captions of up to 600 hours in a day – 300,000 hours per year. Working for Vitac will see you earn around $20 per hour, according to Glassdoor.
With Vitac, there are other job opportunities for freelancers. Such jobs include real-time technical services, technology experts, sales and marketing coordinators, and corporate administration.
Discovery Channel, BBC America, Food Network C-SPAN, CNBC, and CNN are some of their important clients.
Click here to find work-from-home captioning jobs for beginners at Vitac.
7. Aberdeen Closed Captioning Jobs
Aberdeen Broadcasting Services offers live and offline closed captioning jobs. The company was started by siblings Mathew, Amy, and Becky Cook in 2001.
Aberdeen has really made the broadcasting and video industry easy due to its investment in software and captioning technology. To work here, your speed should be 180 – 220 words per minute, and be ready to work on a fully remote basis.
The pay is around $75 per hour.
Besides offering closed captioning services they also offer translation, voice dubbing, transcoding, and multi-language subtitling jobs.
Check here for remote captioning jobs from Aberdeen.
8. Rev Captioning
Rev is another company offering online captioning jobs for beginners. They also offer transcription and translation services.
The benefits of working with Rev are that you get paid weekly via PayPal and you get to choose your own schedule. Additionally, you have the option of picking the most appealing jobs. You can either decide to caption educational videos, TV shows, or movies.
Rev requires you to hit high accuracy and your English should be perfect when captioning. They work on videos from leading productions – including Forbes, The Huffington Post, Business Insider, and The PENNY Hoarder.
What I like about Rev is that, before getting a job, you take a grammar quiz. This is an important step for the company to ensure that they only hire the best. So, ace the test!
Sign up to become a Rev captioner now!
Additional Resource: Rev Transcription Review 2023
9. Caption Max
Wondering where to get captioning jobs for beginners at home? Try Caption Max, a private business with lots of jobs for freelancers. This is one of the largest closed captioning companies in North America.
It was founded in the year 1992 by Max Duckler. Some of their clients include Sony Pictures, Warner Bros, and NBC Universal.
The payment salary for offline captions editors, according to Glassdoor reviewer, is about $14 per hour; while real-time captioners make around $23 per hour.
Head here to view Caption Max Jobs
10. Vanan Captioning
Vanan Captioning offers captioning opportunities, typing, transcription services, and translation in more than 100 languages. They have projects from platforms like Netflix, YouTube, Facebook, Amazon, and Vimeo.
The company was founded in 2013 and takes pride in running a secure and confidential operation.
Fill up this form to work at Vanan Captioning today.
11. SpeechPad
SpeechPad offers both captioning and transcription jobs. Working as a standard closed captioner here gets you paid around $1.50 – $2.50 per minute. Apart from English, the platform offers captioning jobs in foreign languages.
What I love about SpeechPad is that they are known by clients for speed and accuracy. For you, this means taking on jobs with less than a 24-hour deadline.
For premium captions whether, open or closed captions, you make around $4.00/minute. And you will receive your pay twice a week.
Click here to sign up for SpeechPad Jobs.
12. Flexjobs
Find remote captioning jobs at Flexjobs. This is a jobs board that lists all forms of freelance jobs. You can bid for both real-time and post-production closed captioning and multilingual video descriptions.
The platform was founded in 1999 and is the place to get remote captioning jobs near you. Other opportunities include freelance writing, web development, and app development.
Flexjobs pay around $14/hour according to Glassdoor.
Join Flexjobs now and get updates on freelance captioning jobs for beginners.
13. Upwork
Upwork is another freelance marketplace where you can find online captioning jobs for beginners. Payments vary depending on your employer and what you are working on.
Do your work with perfection and most Upwork clients will offer bonuses and tips. Captioning jobs here can make you up to $25 an hour.
14. Capital Captions
Capital Captions is a UK-based remote services company. They mainly offer video transcription, closed captioning, copy typing, and subtitling services.
One thing that makes this platform is that its videos are of high quality. They work with large broadcasters like Sky News. Another upside of working with Capital Captions is that you can caption content specifically meant for the hearing impaired.
Click here to view Capital Captions jobs.
15. 3Play Media
3Play Media was founded in 2007 with headquarters in Boston, US. The company processes at least 7,000 videos every month while serving around 2,000 clients.
Their main services include subtitling, transcription, closed captioning, and audio description. Currently, the company offers remote opportunities for English and Spanish-speaking freelancers.
Payments depend on the job, evaluations, and accuracy. Typically, video captioning jobs at 3Play Media pay around $20/hr.
Go here to work with 3Play Media.
16. Caption Depot
Caption Depot is a legit closed captioning company based in Edmonston Crossing, Maryland, US. There are several freelance captioning jobs for beginners on their site.
You can work on YouTube, Hulu, Netflix, and Amazon Prime video captioning jobs.
Contact Caption Depot for captioning jobs by clicking here!
You can also follow Caption Depot on Twitter, Facebook, and even Pinterest for updates on job openings.
17. CrowdSurf
CrowdSurf is a popular freelancer platform providing captioning services and transcription jobs, among others. Using the recruitment groups, they aim to make online videos interesting and accessible to people with hearing impairment but also to everyone too.
To start working with them you need to send an application detailing your experience as a captioner. Afterward, the team will reach out and let you know if you make it through or not. You may also have to pass an assessment to get an account for you to start bidding on jobs.
When you are ready to start working with CrowdSurfing, you can earn between $2 and $8 per hour.
For more information, you can reach CrowdSurf here!
18. Fiverr
Fiverr is a legit platform where freelancers can find work-from-home captioning jobs for beginners. Pricing starts from $5 per job with high chances of earning more, depending on your expertise.
Start by creating a Fiverr account to showcase your captioning experience and scope.
The thing with Fiverr is that you become a seller of skills to the thousands of clients who come looking for freelancers. As such, just like when selling things online, you have to make your services appealing to land jobs on Fiverr.
Captioner Job: FAQS
1. How Do I Get a Job with Subtitles?
Getting a job as a subtitler involves signing up on job boards that list media post-production jobs. The process usually comes with a grammar and transcription quiz that is meant to demonstrate your language mastery and typing speed.
You may also be asked to submit a captioning sample to demonstrate how conversant you are with subtitling and closed captioning software.
2. Is Captioning Easier Than Transcription?
Transcription is the process in which audio or speech is converted into a written text document. On the other hand, captioning divides transcripted texts into time-coded chunks for display on digital screens.
Except for the software used, both captioning and transcription basically have similar difficulties. That said, captioning pays better than most forms of transcription.
3. How Do You Get Paid for Writing Subtitles?
Yes, you can get paid to write subtitles.
The average pay for a subtitle writer is about $20 – $24. The job is usually done by freelancers working on an hourly basis. As such, if you have the right equipment, software, and expertise, subtitling jobs are more than plenty online.
The pay is usually calculated per minute with the rate ranging at around $1.50-$3.00 per video minute.
4. How Much Do Subtitle Translators Get Paid?
In the United States, the average salary for a subtitle translator is around $48k per year.
On the lower scale, beginners make around $30,000 per year with expert subtitle translators earning up to $78,000 annually.
5. How Long Does It Take to Subtitle a 10-Minute Video?
It can take you between 5 and 10 times the length of a video to subtitle it. For a 10-minute video, captioning will take around 50 minutes – if you are an expert, and double the time (100 minutes) if you are a beginner.
6. How Much Does It Cost to Subtitle a Film?
It costs around $1 – $15 to subtitle a video minute. This puts the average cost of subtitling at about $7 per minute of film.
Feature films are usually 90 minutes long, which comes down to about $630 for captioning/subtitling services. The cost can go up or down depending on the content and output language.
7. How to Become a Captioner?
To become a captioner, follow these steps:
Acquire excellent typing skills.

Familiarize yourself with captioning software

and tools.

Complete a captioning training program or gain relevant experience.

Build a portfolio of captioning work.

Seek job opportunities from captioning companies or freelance platforms s

uch as Upwork, FlexJobs, and Fiverr.

.

Continuously improve your captioning skills for better prospects.
8. How Much Do Captioners Make?
Captioners' earnings vary depending on factors such as their experience, location, employer, and type of captioning work.
On average, captioners can make an annual salary ranging from $30,000 to $70,000 as employees. Freelancers set their own rates, which can range from $1 to $10 or more per minute of captioning.
Get Paid to Caption Videos
If you are interested in captioning jobs for beginners, the above are just some of your job options. You can either work part-time or full-time as a closed captioner and earn up to $75 per hour.
To get you ready to high such a high pay rate, start by bidding for short videos. This will help you build confidence, accuracy, and speed. Also, invest in quality equipment and software to help you work and earn fast.
Do you have any insights on how to get started as a freelance captioner?
Leave your comments below!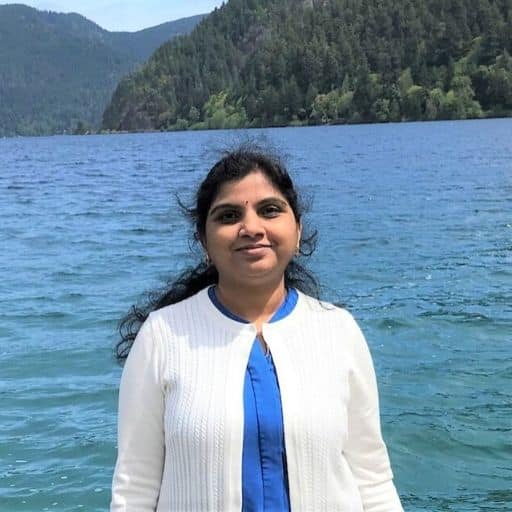 Howdy Folks, thanks for stopping by my blog.
I'm Swati, a proud mom, dedicated side hustler, full-time blogger, and a recognized millennial work-at-home expert. My expertise has been featured on esteemed platforms such as Forbes, CEO Blog Nation, Referral Rock, Vital Dollar, Databox blog, and many more. I have embarked on this incredible journey to share my firsthand experiences in the world of online income generation and to assist all of you in earning money from the comfort of your homes.
Join me in my mission to revolutionize the way we make money and achieve financial freedom. Trust me, it's not as challenging as it may seem!
Together, let's explore the boundless opportunities and pave our paths towards a prosperous future.