Ever thought of taking up online jobs that pay well? Do you want to earn $5,000+ per month? $60,000+ per year?
Do you want the opportunity to grow that income to $100,000+ per year?
Interested in a job that allows you to set your own schedule, pick your clients, and work from the comfort of your own home? How about taking up the highest-paying online job from home?
Too good to be true? Not at all!
I am going to show you how you can legitimately earn $5,000 per month online from the comfort of your own home.
I am certain that you will be able to perform at least one of the job functions I have described below. If you cannot, fear not, I have got your back.
I have recommended courses you can take that teach you all the skills you need to know to start earning money immediately.
As you read through this article and evaluate your options, I want you to think about what job matches the skill-sets you already possess and, most importantly, what you will enjoy doing all year long.
Even if you start offering your services at $30 per hour, you can and will be able to raise your hourly rate as you gain experience, build a network of clients, acquire qualifications, and get better at marketing yourself.
I am pleased to share that I have successfully replaced my salary with earnings from doing some of the online jobs that are described below. If I can do it, so can you.
11 Highest Paying Online Jobs from Home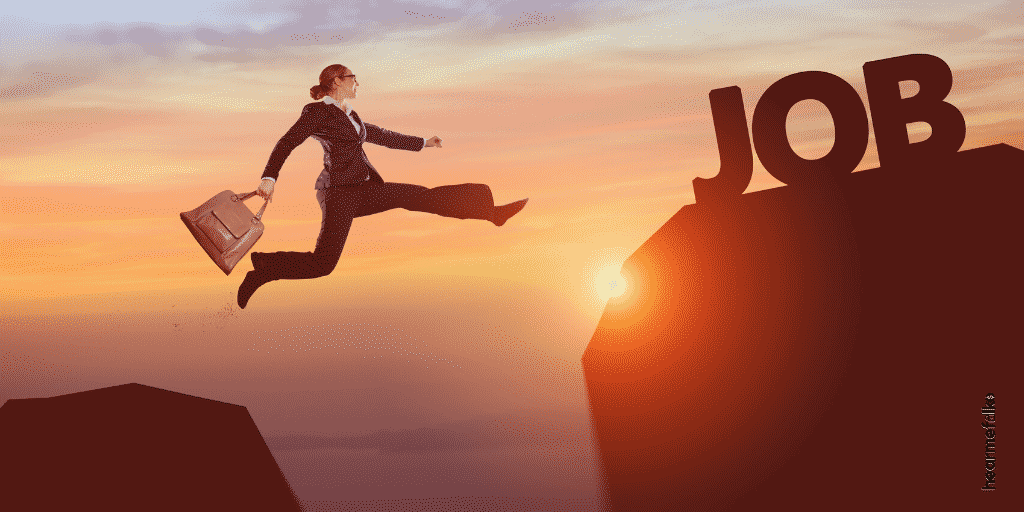 Note: The annual income listed below assumes you work at the hourly rate listed for 8 hours a day, 5 days a week, 52 weeks a year. And, these online jobs can realistically earn you $5000 or more every month with dedication on your end.
1. Virtual Bookkeeper
Difficulty: Medium
Hourly rate: $30/hour to $60/hour
Annual income: $62,400 to $124,800
Summary: One of the most lucrative online jobs is virtual bookkeeping. You do not need to be a licensed CPA or have a degree in Accounting or Finance to become a bookkeeper.
For instance, this mom makes $60 an hour as a work-at-home bookkeeper. And, there are many more earning a solid income doing so!
You can learn how to become a bookkeeper through online courses and on-the-job training. Some of the tasks that bookkeepers perform are:
Reconciling bank statements

Recording invoice and payment receipts in accounting software

Maintaining petty cash

Monitoring income and expense

Creating and maintaining a budget

Producing financial statements

Providing financial reports for management
Once you have established yourself as a bookkeeper, you have the opportunity to upskill and offer additional services such as managing payroll, accounts receivable, accounts payable, and eventually offering financial management services for which you can command a higher hourly rate.
Bookkeepers.com, established by Ben, a renowned Bookkeeper, teaches you everything you need to know to build your virtual bookkeeping career. He has successfully launched thousands of people into this career. You could be next!
If you are serious about pursuing bookkeeping as a career and want to become a certified bookkeeper, I strongly advise you to start with his free intro class
2. Proofreader
Difficulty: Easy
Hourly rate: $25/hour to $60/hour
Annual income: $52,000 to $158,080
Summary: Do you have strong English skills and an eye for catching mistakes? If yes, then proofreading is for you. Not only is proofreading a great career to leverage your English skills, but it is also quite lucrative.
In fact, I earned thousands of dollars from proofreading corporate presentations and novels in 2019.
Proofreaders are in high demand, due to the sheer volume of content that is being created online.
Website copy, novels, corporate presentations, college essays, legal transcripts, Ph.D. thesis', research documents, podcast scripts, and transcripts are just a few of the many niches within proofreading.
In order to be successful, I recommend starting as a general proofreader and then specializing in a particular niche and industry. This will allow you to market yourself as an authority in the field, and charge a significantly higher hourly rate.
If you prefer minimal people interaction, a flexible schedule, and the ability to work from anywhere, then this is the right job for you.
Learn to Proofread Anywhere by Caitlin Pyle – Caitlin has been a proofreader since 2009. She has two expertly created courses, General Proofreading and Transcript Proofreading.
Both of them offer a free intro workshop, which lets you test the waters to see if proofreading is the right fit for you. Sign up for Caitlin's FREE 76-minute workshop
Also Read:
Best Paying Online Jobs for Beginners
Are you a beginner in search of a high-paying online job? I got you covered under this section. Listed below are some of the best online jobs. These legit online jobs pay weekly, work online, and get paid instantly!
3. Social Media Manager
Difficulty: Easy
Hourly rate: $25 to $60
Annual income: $52,000 to $158,080
Summary: Nowadays, every business needs to promote itself on social media.
There are countless blogs, small businesses, and freelancers who need someone to manage their social media accounts. Some even want you to develop a social media strategy for them and create all of their content.
Marketing on Facebook, Instagram, Linked In, Pinterest, and other channels can get complicated and time-consuming. This is where you come in.
Pinterest content creation and management skills, in particular, are in high demand. If you need to brush up on your skills, consider taking the courses listed below.
While there are many amateurs who offer similar services online, you can easily stand out in a crowded market space by educating yourself and focusing on providing value.
Register for this free PVA training workshop by Kristin and Gina.
This training helps you to build, launch and grow your successful side hustle as a Pinterest Virtual Assistant and make an extra $1,000-2,000+ per month!
Learn all the skills you need to know to navigate Pinterest, how to find and win over clients, Pinterest SEO, how to retain clients and scale your business, and so much more.
4. Virtual Assistant
Difficulty: Easy
Hourly rate: $25/hour to $50/hour
Annual income: $52,000 to $104,000
Summary: This is the most general job function on this list. A virtual assistant is honestly, anyone who does a wide variety of tasks remotely in exchange for getting compensated by the hour.
If being organized is one of your strengths, and you enjoy executing tasks such as managing calendars, data entry work, scheduling meetings, and a variety of other relatively basic tasks, then this job is ideal for you.
You can increase your hourly rate by delivering more value per hour by being efficient with your time and doing semi-skilled tasks such as basic accounting, assisting with social media management, or possessing strong communication skills that you can leverage to follow up with current or prospective clients on behalf of the individual you work for.
Reliability is the key to obtaining and retaining long-term clients.
Lawyers, entrepreneurs, physicians, small business owners, real estate agents, startups, and a wide variety of other individuals seek reliable virtual assistants so they can outsource some of their work can save time.
Learn:
Fully Booked VA by Gina Horkey – This course is widely regarded as the best in class for becoming a virtual assistant. Gina teaches you how to establish your online presence, where to source clients from, how to pitch to convert prospects into clients, and so much more. This course is an absolute must if you want to make some serious money by becoming a virtual assistant.
5. Freelance Writer
Difficulty: Medium
Hourly rate: $35/hour to $70/hour
Annual income: $62,400 to $145,600
Summary: Writing is one of the most popular work-from-home jobs.
While there are a lot of freelancers who can write basic content, an experienced writer can easily raise their hourly rate by learning how to write for specific purposes such as raising funds, grant writing, medical writing, or writing content that is legitimately persuasive and optimized for SEO.
No matter where you are on the writing skills scale, you can get started immediately. The sheer volume of content being produced every day necessitates that writers of all skill levels are in demand.
You can start with the skill set you have, and take courses to learn technical writing or writing for marketing and earn more than $100,000 a year from writing alone.
Freelance writers usually bill clients per word rather than on an hourly basis.
Competent writers charge between $0.04 per word to $0.10 per word depending on their experience level, linguistic skills, and the amount of time they need to spend researching.
According to the U.S. Bureau of Labor Statistics, the median wage for writers in 2018 was $71,850 per year, with an annual job growth rate of 5%.
Write Your Way to Your First $1k course is one of the best and most affordable writing courses available online to accelerate your growth. You'll learn how to chose your niche, find clients, and start making money within days.
Also Read: 20 Websites that Pay to Write [Up to $500/per post]
6. SEO Consultant
Difficulty: Hard
Hourly rate: $35/hour to $80/hour
Annual income: $62,400 to $166,400
Summary: SEO (Search Engine Optimization) works to increase the number of visitors getting directed to a particular website online through online search engines such as Google and Yahoo.
Usually, more website traffic results in more sales, which is why companies are willing to pay a significant amount of money for SEO consultants who deliver results.
Learn: Stupid Simple SEO by Mike Pearson is an easy-to-follow, non-techie course that is perfect for beginners looking to enter the lucrative world of SEO consulting.
Mike also offers a free 5-day SEO boot camp that is ideal for beginners to learn more about what a career in SEO would look like.
Additional Read: How to find Independent Consultant Jobs from Home
Highest Paying Online Jobs Without Experience
Yes, you've heard me right! I started off with zero experience (with Blogging & Affiliate marketing) and now make a 5-figure income from home. Trust me, you can achieve the same too!
7. Blogger
Difficulty: Medium
Hourly rate: N/A
Annual income: $62,400 to $1,000,000+
Summary: Blogging is inexpensive and easy to start doing. It is also incredibly lucrative if done right and pursued consistently over a few months.
Blogging is an incredible way to share your talents with the world and earn both active and passive income.
All you need to get started is a $3.95 monthly investment in Bluehost to potentially make thousands of dollars over the years. Blogging is the new gold rush. Just ask Michelle, who earns more than $1 million per year from her blog.
Learn Step-by-Step Guide to Start a Money-Making Blog in 15 Minutes (a detailed blog post that I created to help you get started immediately. I promise it's worth your time).
This guide tells you everything you need to know in an easy-to-follow format to create your blog, develop a beautiful website, and start earning money.
8. Affiliate Marketer
Difficulty: Medium
Hourly rate: N/A (Commission based income)
Annual income: $60,000 to $500,000+
Summary: Not sure what affiliate marketing is? No problem. It is simply referral marketing where you earn a commission from every sale.
For example, the owner of a digital course could offer to pay you $10 every time a user clicks the affiliate link and purchases the digital course.
You can promote affiliate products via your website, e-mail list, or social media accounts.
Furthermore, you can market yourself as an 'Affiliate Marketing Expert' and consult individuals and companies on how they can grow their income through affiliate marketing, both as a marketer and as the creator and owner of products.
The best part about affiliate marketing is that you can start making money immediately.
In order to sound authentic, and succeed in the long term, you should only market products and services that you have tested yourself and legitimately believe in.
As a rule of thumb, only promote products that you have or would purchase yourself.
Learn: Making Sense of Affiliate Marketing by Michelle Schroeder-Gardner – Michelle teaches you how she went from $0 a month to earning over $50,000 per month from affiliate marketing!
9. Graphic Designer
Difficulty: Medium
Hourly rate: $30/hour to $70/hour
Annual income: $72,400 to $145,600
Summary: Are you creative? Are you passionate about visual arts? If you are adept at using creative tools such as Photoshop and Illustrator, then you should strongly consider a career in graphic design.
While you will be able to immediately obtain work at the lower end of the hourly scale, you would need to demonstrate significant experience, strong client relation skills, and a proven track record of executing relatively challenging assignments to raise your hourly rate high enough to earn six figures annually.
Thousands have achieved financial success through graphic design, and so can you.
You do not necessarily require a degree in graphic design to start, but you do need to demonstrate proficiency in graphic design, either through completing certified courses or building an impressive portfolio.
Learn: The Graphic Design School was the first 100% online design school in the world. It has since built a reputation for offering world-class coursework at competitive prices.
They offer a variety of courses and educational tools to suit your needs. Completing their courses gives you instant credibility in the job market, which will help you acquire clients.
Highest Paying Online Job that Requires a Degree
Finally, we are dealing with those jobs that require a degree/specialization. If you're qualified and ready to put your skills to work, these highest-paying online jobs might interest you…
10. Tutor
Difficulty: Medium
Hourly rate: $20/hour to $40/hour
Annual income: $41,600 to $83,200
Summary: If you enjoy teaching, want your work to have a social purpose, and have a bachelor's degree, then tutoring is for you. The opportunities to earn money through tutoring are endless. Online tutoring is growing in popularity by the day.
Children seek tutors in coding, foreign languages, maths, science, and a variety of other subjects. There are many opportunities to earn money online, with English being the most sought-after subject.
Before you sign up, there are a few things that you need to know:
The hourly rate that you can charge will depend upon your experience and educational qualifications.

Most tutoring services require you to at least have a bachelor's degree. It does not necessarily have to be on the same subject. E.g., I have a bachelor's degree in Economics and have tutored children in English.
Tutoring online is a wonderful way to make money. Once you establish a relationship with a few clients and establish a name for yourself, you can significantly increase your hourly rates and the volume of bookings you receive.
Get started here:
VIPKid connects tutors in the U.S. and Canada with children worldwide (mainly in China) who are looking to improve their English skills.
EF Education focuses on language development for both children and adults. It's a great platform to teach and learn new languages.
11. Coder
Difficulty: Hard
Hourly rate: $35/hour to $100/hour
Annual income: $72,800 to $208,000
Summary: While you probably need a relevant bachelor's degree to get a full-time corporate job, you can easily obtain freelance work as a coder after taking a well-reputed online course or enrolling yourself in a coding boot camp.
A close friend of mine, Megan, made a career change from being a Financial Analyst to a Coder when she became a mom. Megan wanted a high-paying job that was in high demand and offered her the opportunity to acquire all the skills she needed to succeed and to earn money from the comfort of her home.
Upon graduating from an online coding boot camp, Megan started to work as a freelance coder charging $35 per hour. As she built up her project portfolio, Megan continued to refine her skills by watching tutorials on YouTube, seeking the help of other coders, and advancing her skills on Code Academy.
Today, Megan earns $135,000 as a full-time, remote coder.
In the long-run, learning how to code is one of the best decisions you can make. Demand for coders is rapidly increasing, and it is one of the few career paths that allow you to make a lot of money while working remotely as a freelancer or as a corporate employee.
Learn:
Code Academy – Forty-five million happy students and an experienced and results-driven teaching and management team make this one of the best online learning platforms.
EdX – A global non-profit educational platform founded by Harvard and MIT and backed by the leading companies in the world. This is a great place to learn from the best in the business.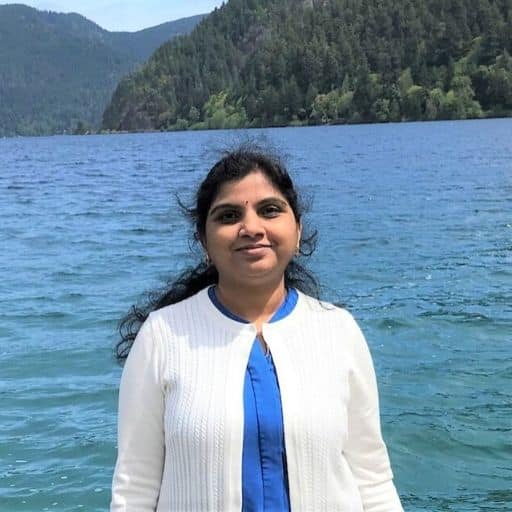 Howdy Folks, thanks for stopping by my blog.
I'm Swati, a proud mom, dedicated side hustler, full-time blogger, and a recognized millennial work-at-home expert. My expertise has been featured on esteemed platforms such as Forbes, CEO Blog Nation, Referral Rock, Vital Dollar, Databox blog, and many more. I have embarked on this incredible journey to share my firsthand experiences in the world of online income generation and to assist all of you in earning money from the comfort of your homes.
Join me in my mission to revolutionize the way we make money and achieve financial freedom. Trust me, it's not as challenging as it may seem!
Together, let's explore the boundless opportunities and pave our paths towards a prosperous future.