To understand online consulting jobs, the first thing you need to know is that, by nature, entrepreneurs are risk-takers. This means investing in money-making ventures they are knowledgeable in. A visionary businessperson also puts money in industries they know nothing about.
However, such moves are only possible if you have a team of experts to guide you on what to do with your money. Known as consultants, these experts come with advisory as their main job description.
Traditionally, consultants worked in city-based offices. Getting to see them came on appointment. Most also worked with specific companies permanently for years. The practice continues with one major variation in that consultants can now work independently and from home.
This post guides you on what consultancy is all about, and how and where to get the best gigs, focusing especially on home-based consultant opportunities.
Also, read on to find out the different eligibility requirements for leading consultancy firms around the world.
What is Consultancy?
Consultancy is the act, the profession, or the practice of giving professional or technical advice, counsel, or guidance within a specific field. This can be anything including education, construction, business, travel, healthcare, finance, and so on.
A consultant is a person who gives professional and expert-level advice in a given field.
Lastly, a consultancy firm is a business or an organization offering professional or technical advice to one or several clients.
Online Consulting Jobs from Home
Companies are continuing to adopt a hybrid work policy, which means their employees can work in the office or at a remote location. Working online from home entails more than just working in the comfort of your home, apartment, or your place of residence.
For some companies, the objectives supersede the convenience of working at home to include the need for cost-saving. As such, businesses adopt collaborative technology solutions to enable easy communication.
Basically, this makes it possible for internal employees and clients to keep in touch regardless of their geographical locations.
Tip: To work from home productively, create a workspace that simulates an office environment.
How Much Do Online Consultants Make?
Naturally, the rate varies depending on the expertise needed and the industry doing the hiring.
That said, statistics from jobs and salaries review sites such as Indeed give an average figure of $56,348 per year; Ziprecruiter and Glassdoor give slightly higher figures at $63,576 and $74,608 respectively.
Websites for Online Consulting Jobs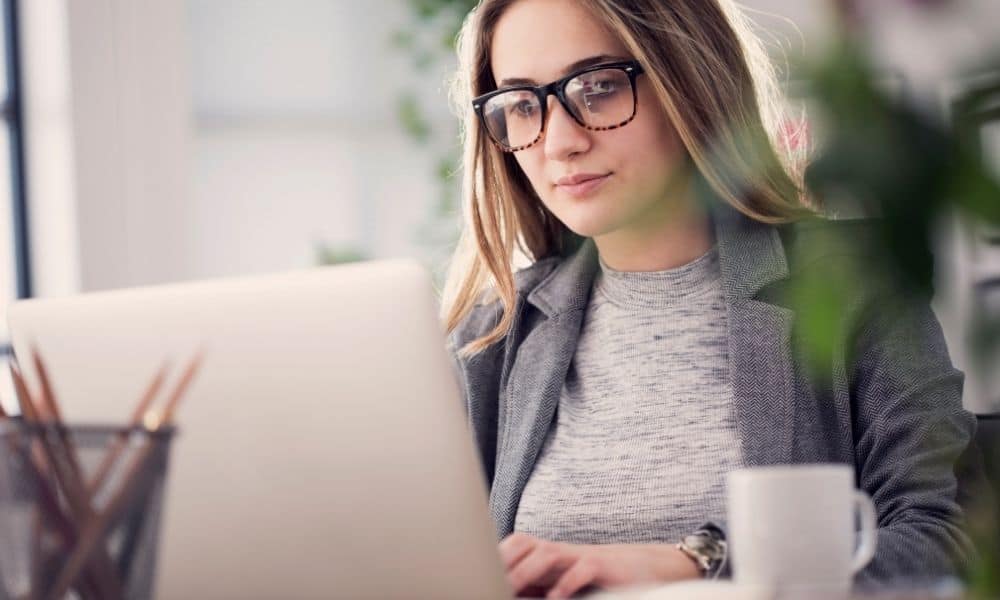 An online web platform can help independent consultants connect and serve clients from thousand of miles away. The leading websites in this field include:
1. Acorio
Acorio, an NTT DATA company is among the world's largest elite Service Now partners. Arguably, the site maintains the lead in expertise and experience within the industry. It employs over 300 consultants focusing on consultancy to deliver the human transformation aspect in the contemporary digital world.
This is a remote-first consultancy company with about 85% of the workforce working remotely on a contract by contract basis. This means that most employees of the firm work across the US away from the firm's head office in Boston, MA.
Additionally, the company serves international clients and has an overseas presence in Australia and Spain.
Consultants working with Acorio serve major brands; Global 2000 clientele and Fortune 1000 companies. The consultancy's clients are across various industries.
For online consultation jobs for doctors, this is the go-to firm. Their specialty includes but is not limited to healthcare, finance, manufacturing, retail, and government.
Basically, this is a cloud consultancy that aims at building trust, inspiring, and guiding business leaders. The firm helps others use technology to transform their businesses in the digital world.
Currently, the company is looking to hire remote consultants in the sales, transformation, technical, and engagement fields.
Apply for Acorio Consultancy Jobs
2. Alight Solutions
For internet marketing consulting jobs, look into Alight Solutions. This is another cloud consultancy firm that provides its clients with an assortment of online human capital and business solutions.
Through the use of data analytics and proprietary AI, the consultancy optimizes business processes and thereby serves clients and employees across the board.
Alight's consulting services focus on the innovativeness of employees, healthcare solutions, and retirement plans. The company's team of over 16,000 consultants allows international organizations to grow their businesses and improve performance.
3. Allstate for Accounting Consulting Jobs
(Annual salary: $72,481)
Allstate is a publicly held insurance company that offers IT services and online IT consulting jobs. It is popular for its "you're in good hands" slogan.
Among other accolades, Allstate is among the best employers and appears top among the top happiest companies in the US. The firm maintains that a good life is possible only after loving your job.
Consultants working with Allstate work in a flexible and hybrid environment with part-time plans, alternative schedules, and 100% remote working arrangements.
Most consultancy opportunities fall under business accounting and finance, insurance, project management, IT, and intelligence consulting jobs.
Allstate offers tuition help, all-family medical cover, and childcare to eligible professionals and associates. As a consultant, you will work in an inclusive and collaborative remote environment. Moreover, their freelancers get support for cultural balance and innovation.
Eligibility and Benefits
A typical job here requires:
A bachelor's degree

Experience of 5 or more years in the specific field

Consulting certifications

Knowledge of using Microsoft Office

Background investigation
Get Remote-based Allstate Jobs
4. Biologics Consulting Group
(Annual salary: $77,371 per year)
Biologics Consulting Group is a complete regulatory and product development firm. The outfit collaborates with businesses companies to promote, champion, and deliver safe, innovative, and effective products. The consultancy employs a team of pharmaceuticals, devices, and biologics advisors.
They help both local and international clients to maneuver regulatory compliance from the discovery of new products to testing them in the market. The consultancy's success is based on the individual success of each consultant.
Biologics Consulting Group targets consultants with the intellectual capacity to use innovative approaches to provide solutions in a challenging marketplace. The group is popular among professionals for offering a "virtual worksite flexibility" that is key to employees' work-life balance.
Eligibility and Benefits
The success of the consulting group is because of the firm's dedication to allowing its associates to work remotely from anywhere. The firm works hard to maintain top talent by offering competitive financial benefits.
As an associate, you will get, among other perks and benefits:
A flexible time off

Insurance options

A personal professional advancement plan
Part-Time Online Consulting Jobs
If your goal is to share your knowledge or skills in a flexible environment, remote consulting jobs are a great choice. Consulting is also an excellent chance if you are looking to supplement your income, or if you are a retiree seeking to earn from a part-time online engagement.
5. BlackLine
(Annual salary: $146,487)
Since 2001, BlackLine has been a market leader in providing business solutions for accounting and finance services. As a remote consultancy, BlackLine offers associates flexible working schedules. Their job openings require professionals and experts in computer and IT, accounting, education, and customer service.
Besides BlackLine head offices in California, the firm has overseas offices in the UK, Germany, and Australia. The consultancy seeks to provide exceptional customer experience to over 1,500 companies in over 120 countries.
The firm seeks to modernize the accounting and finance capacities of its clients. If you land a job here, you'll help clients improve the effectiveness of a business by boosting the precision and accuracy of finance and accounting in a business.
Eligibility and Benefits
BlackLine ensures a working culture of collaboration and teamwork, a diverse and inclusive social space, and experience sharing.
The firm offers several benefits to eligible consultants including:
Health and dental insurance

A vacation policy

Parental and medical leaves

A savings plan

An online on-job training subscription
Browse for Blackline Careers for Finance Consulting jobs
6. ExpertConnect for Nurse Consulting Jobs
(Annual salary: $55,000)
This New York-based company brings together industry experts to help investors, private financial companies, and organizations run efficiently. They also help professional service providers to make valuable marketing decisions.
Additionally, they offer clients a strong network of specialists who are always a call away. Consultants interact with clients through seminars, educational meetings, custom surveys, and phone conversations.
ExpertConnect connects consultants in consumer goods, real estate, and technology. If you are in the market for healthcare, business services, telecommunications, and legal consulting jobs, you can also try your luck here.
Eligibility and Benefits
To join the network as a consultant, create your profile and upload your resume. You can also import your LinkedIn profile onto the site. After setting your hourly rate, the platform will contact you via email when a client requests your expertise.
The notification includes information specific to the consultation and compensation. ExpertConnect empowers the consultants to either accept or reject an offer or an engagement. Compensation depends on your hourly rate and the jobs that you accept. Join ExpertConnect today.
Check Out: Consulting Jobs for Nurses
Freelance Consulting Jobs
Nearly every industry in all sectors of the economy requires freelance consultants for remote assignments. Virtual and remote consulting offers you flexibility in terms of where, how, and when you offer your services. It also offers flexibility in employment terms including full, part-time, or contract basis.
7. Zintro
(Expected Salary: $326 per hour)
Zintro is a network of clients who post their projects ranging from short-term to long-term requests. The platform matches the client's projects with the consultants in the network depending on the project's requirements.
If your expertise makes the cut, the client gets in touch with you for further discussion about the job.
Eligibility and Benefits
The main earnings in Zintro are from the fees you charge as a consultant. You can also earn through referrals for other experts to join the network. The program can see you earn up to $1,000 if a referral leads to a job. What's more, even when a referral doesn't materialize, your membership gets a free boost.
Create Your Zintro Expert Profile
8. GrowthMentor
(Salary: $100+ per hour)
GrowthMentor offers online consulting jobs through their website. The platform vets mentors to allow the clients to access the best consultants and the best services. The platform considers consultants with a minimum of 5 years of experience.
Other eligibility criteria include your ability to empathize with clients and your listening skills. As a consultant, you will go through a series of interviews, including a culture fit interview and a practical assessment.
Pay Rate and Benefits
The company allows you to charge for your services only after getting three reviews. After ten reviews, the platform allows you to set an hourly rate of more than $100. This is an exclusive company where clients pay a $75 monthly membership fee quarterly.
Key skills needed to work as a growth mentor include:
Data analytics

Performance marketing

Product management

Copywriting

Basic code
Freelance Management Consulting Jobs
Freelance management consultants attract clients from various industries such as retail, finance, manufacturing, management, and real estate. Your role depends on the industry, business, or individual client that you are serving.
Sometimes, your roles include taking part in staff meetings, training, demonstrations, and awareness creation. Some vacancies such as oil field consulting jobs may also require you to work on-site from time to time.
9. Maven
(Starting rate: $25 per hour)
With thousands of 'microconsultants' (or Mavens) spread across almost all countries, Maven is arguably the world's biggest micro-consulting company. Consultants come from diverse backgrounds and are professionals from different fields.
Top opportunities here include health, lifestyle, agriculture, transport, logistics, and online travel consulting jobs.
Eligibility and Benefits
To register as a consultant, you need to show skills and experience to stand out as an expert in your field of choice. You can sign up on Maven with Google, Facebook, or LinkedIn.
Additionally, you need to create your profile and set your hourly rate, which can be as low as $25 per hour. Extra earnings also come from referring experts for 10% of their earnings. Typically, clients contact you for a project after reviewing your profile. The platform allows you to either accept or reject an offer from a client.
Note, that some clients on Maven prefer face-to-face sessions aside from online remote consulting. Some consultations last longer extending for weeks or months; these require more screening and interviews.
10. EPAM Systems
A market leader in global digital and product design, EPAM Systems is a consultancy firm with a focus on IT. Essentially, EPAM applies technical expertise and innovative design to offer services to its clients, spread across over thirty countries in the world.
Chiefly, the firm transforms business challenges into proper solutions and profitable outcomes. EPAM Systems provides product design & development and engineering consulting jobs. The firm nurtures passionate, creative, honest, and flexible working conditions.
Eligibility and Pay Rate and Benefits
EPAM Systems hire consultants to work remotely from any state in the US. Primarily, it targets freelancers like graphic designers and web designers to work both on-site and remotely.
Typically, the company seeks consultants who show strong leadership and mentoring abilities, and with a keen eye for details.
Eligible employees receive paid time off, medical care, and life and disability insurance. In addition, you get a 401 (k) plan, dental and vision coverage, and employee discounts, among other benefits.
Find EPAM Systems Consultancy Jobs
Independent Consulting Jobs
A key benefit of working online as an independent consultant is getting a good work-life balance. Ideally, independent jobs provide an environment that is free from 9 to 5 office distractions.
Essentially, working online from home also allows you to use the time you'd spend commuting to and from the office. Above all, you can meet targets quickly and more effectively.
11. FlexProfessionals
(Base salary: $25 per hour)
FlexProfessionals hire specialists to work in very flexible working conditions. Chiefly, the firm forms a network of consultants for part-time opportunities. Most importantly, the company believes in ultimate flexibility and empowering its employees. Ideally, this means having a wide variety of choices on how, where, and when to work.
Eligibility and Benefits
FlexProfessionals offer its consultants hybrid, freelance, and remote working conditions. If you are looking for part-time gigs, there are many project-specific opportunities here.
Normally, the company offers work in broad fields like online sales consulting jobs, human resource management jobs, and marketing gigs. Other fields of interest include administration, accounts management, and business development.
Furthermore, the firm also offers part-time internship programs.
FlexProfessionals encourage experts to reenter their professions after a break, those looking for flexibility to reduce their working hours, and those looking for an extra opportunity to earn.
13. ModSquad
(Hourly rate: $10/hr)
Since its launch in 2007, ModSquad has become a flexible employer that modernizes outsourcing services for some of the top global brands. Basically, it connects a wide network of virtual moderators (Mods) to engage and support its clients.
Mainly, the company offers consultants a choice to work remotely from the company's offices, or a hybrid work system combining the two.
Eligibility and Benefits
ModSquad employs experts expert in marketing, customer service, project management, or graphic design. The company operates globally and has a workforce of 10,000+ consultants spread across 50 countries in the world.
Principally, ModSquad encourages its contractors to engage their clients actively on social media and other online platforms. As such, if you have an interest in moderating online groups and managing web content, this is the perfect destination for you.
Mod clientele range from startups to Fortune 500 enterprises and international agencies. Most importantly, Mods come from various fields including experts looking for Google consulting jobs.
Part-Time Consulting Jobs from Home
Working online from home entails engaging the clients' to plan, execute and monitor activities remotely. In essence, a part-time consultant works with the management to come up with strategies and consultancy materials.
Ideally, this calls for expertise and the discipline to advise a client as you would in an office environment.
14. Equivity VA
(Hourly salary: $21 – $23)
Equivity is a totally virtual consulting company with the entire workforce working remotely. Mostly, this company specializes in VA services. The goal is to help busy professionals to live more productively and to lead more fulfilling lifestyles.
Eligibility and Benefits
In general, Equivity hires experts in several fields, including finance, real estate, insurance, legal, and technology. By the large, the company hires virtual assistants whose obligations at home complicate their ability to work in a busy office environment.
Mostly, the company targets the most ideal experts to serve clients in specific roles. Mainly, workplace flexibility is key to the Equivity business model. Eligibility criteria include the willingness to work remotely and communicate easily. Also, the ability to use online-based applications is a big plus for applicants.
15. HubSpot
(Annual salary: $42,000)
HubSpot has become a market leader and the driving force behind inbound sales and marketing digital space. According to Glassdoor and Entrepreneur magazine, this is one of the best workplaces for remote workers.
Eligibility and Pay Rate and Benefits
Hubspot offers consultants a hybrid working environment, temporary, freelance, alternative schedule, and a remote-office model. Normally, a specialist in operations, sales, marketing, customer service, and project management get noticed on the site fast. Further, the company provides perks to its on-site staff.
More of the Best Consultant Jobs From Home
For the best remote consulting jobs, check out the sites above plus the platforms below:
16. Clarity – for public relations and online education consulting jobs – the base rate is $2.50 per minute.
17. GLG – for online medical consulting jobs- base rate $200 hourly.
18. Conrati – for mental health and wellness consulting jobs.
19. FlexJobs – best for SEO consulting jobs.
20. Consulport – for data analytics consulting jobs.
21. LaPiana – for nonprofit consulting jobs
How to Become an Online Consultant?
To become an online consultant, begin by choosing your niche and gaining the required expertise. Ideally, this could mean taking learning a valuable skill in class or through online platforms such as Udemy and Coursera.
Thereafter, get certified in your area of expertise, build a perfect resume or a portfolio, join any of the above online consultancy companies, and set up your profile. Most importantly, create a price structure that allows you to easily market your expertise and services.
Additional Resource: 11 Steps to Becoming a Consultant
Can You Work from Home as an Online Consultant?
Yes, you can set up a home office and work online in a full-time or part-time capacity.
As a general rule, though, companies that hire remotely expect the same level of professionalism in service delivery. It helps to set up a work schedule that is accessible to your clients.
Additionally, market your skills widely and provide different modes of communication with prospective clients.
How to Get a Job as an Independent Consultant?
Normally, in today's digital marketplace, getting an independent consultant job is not as hard as a decade ago.
Nowadays, there are many businesses in need of independent consultants or specialists; these opportunities are available online.
Typically, with a single search, you can get "consulting jobs near me" as well as paying opportunities from miles away.
How to Start a Remote Consulting Business?
To start business consulting jobs, begin by mastering a skill that is in high demand and that you can achieve remotely.
Afterward, use the skills to build an online profile to market your expertise. Any of the above platforms is a perfect place to start. However, having an independent consultancy website can propel you to greater heights.
The Takeaway
Online consulting is an actual job that pays experts highly. As a beginner, though, expect to earn from online hourly consulting jobs starting at about- with the rate going up to hundreds of dollars as your prowess becomes clear through references and top-rated statuses.
This article highlights some of the top consultancy firms that accept remote workers. The list is, however, endless, including consultancy jobs from friends and family. The question becomes, what are your skills and who can benefit from your expertise?
Once you have your answer, seek consultancy opportunities from interested people. That's just my advice. I would like how you got started as a consultant and how to grow a personal brand in this field.
Looking forward to reading your thoughts!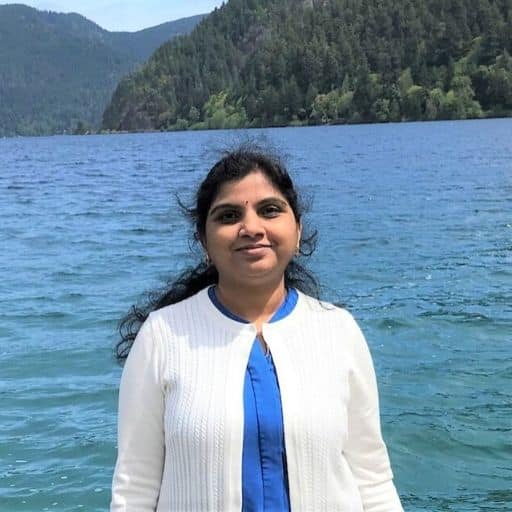 Howdy Folks, thanks for stopping by my blog.
I'm Swati, a proud mom, dedicated side hustler, full-time blogger, and a recognized millennial work-at-home expert. My expertise has been featured on esteemed platforms such as Forbes, CEO Blog Nation, Referral Rock, Vital Dollar, Databox blog, and many more. I have embarked on this incredible journey to share my firsthand experiences in the world of online income generation and to assist all of you in earning money from the comfort of your homes.
Join me in my mission to revolutionize the way we make money and achieve financial freedom. Trust me, it's not as challenging as it may seem!
Together, let's explore the boundless opportunities and pave our paths towards a prosperous future.