Have you been looking for ways that could earn you extra bucks online, here is how to get paid to watch tv and movies? Knowing that we already spend considerable time watching shows, videos, and films, this is a way of making fun profitable.
By simply watching TV, you stand a chance to earn not only free money but also gift cards and merchandise from different brands.
What's more, you can make a career out of watching TV. Being a billion-dollar industry, television employs not just actors and producers, but also critics and viewers, albeit indirectly. How?
Read on to find out 15 amazing ways of making money feasting your eyes on TV.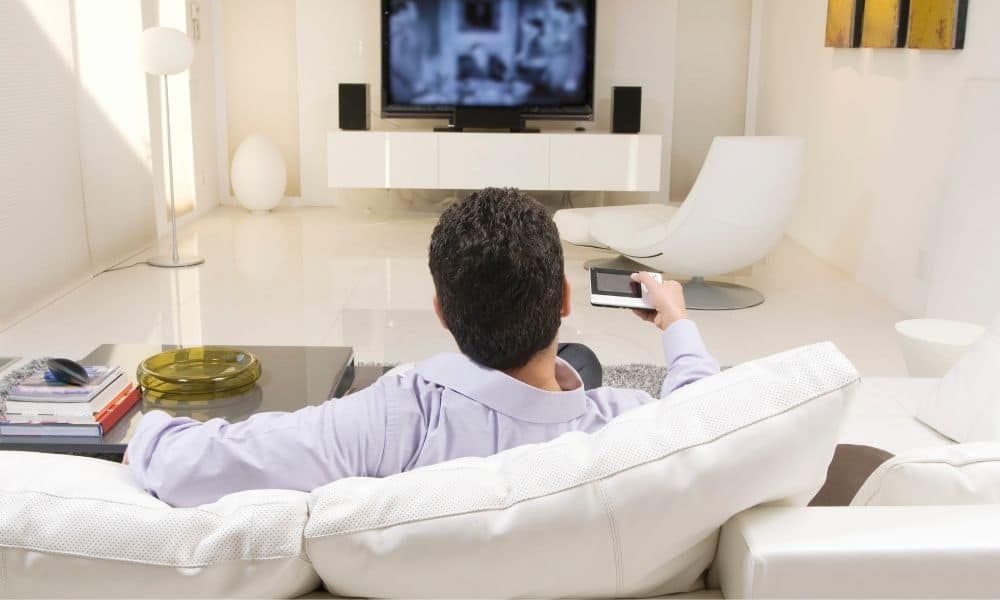 Apps That Pay You To Watch Tv
Typically, most people watch tv for fun and pleasure, however, there are now apps that pay to just watch video content. A while ago, I believe you did not have this information. Truth be told, making money doesn't always have to be tiresome and scary.
Below are easy ways to make $50 or more just by watching movies, ads, and other videos.
1. InboxDollars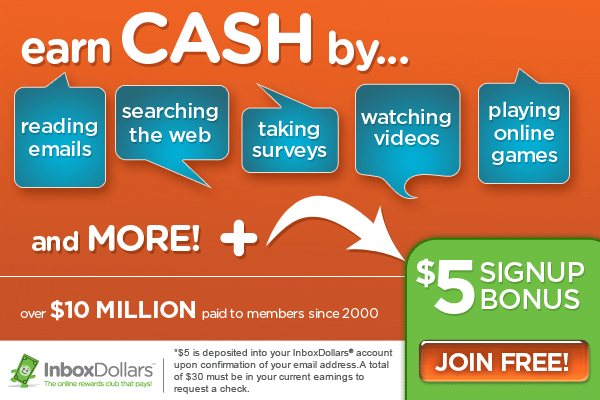 When it comes to getting paid to watch TV, Inbox Dollars stands out as one of the most innovative apps.
Apart from watching videos, Inbox Dollars compensate you for carrying out other activities such as taking surveys, playing games, and also reading emails. To make the most out of this GPT app, I'd advise you to combine most of these tasks.
Other than partaking in these activities, Inbox Dollars starts you off with a $5 sign-up bonus. Besides that, there is a referral program you can take part in: For every friend you refer, you get to earn 10% of their earnings without affecting their earnings.
With inbox Dollars, your earnings are in form of points and can be cashed out through different gift cards. Claim Your $5 InboxDollars Sign Up Bonus
Additional info: Alternatives to InboxDollars
2. Swagbucks
Swagbucks, just like Inbox Dollars, lets you earn points (SB) for completing various activities such as watching movies on their online TV channel called Swagbucks Watch TV. You can access this platform by either downloading the app on your phone or just visiting the platform online.
This online channel has an array of programs to keep you entertained. It boasts of not only having one of the fairest points systems but also an incredibly diverse range of rewards. For instance, every 500 Swagbucks points you earn are redeemable for a $5 gift card.
If by any chance watching TV bores you, you can opt for answering surveys, playing games, shopping, or browsing the internet to earn more points.
Best of all, you get a $10 bonus sign-up bonus.
Additional info: Apps Similar to Swagbucks
3. Nielsen Mobile And Computer Panel
If you are interested in get-paid-to platforms, then you've heard of Nielsen. This is a market research company that rates TV shows among other market research. They achieve this by monitoring people's viewing habits and selling the gathered intel to media clients.
All that is required of you is to download the app onto your device and get paid $50 annually to use your gadgets (PC or smartphone) for watching videos and movies, as you usually do. Their software runs quietly in your devices' background and monitors whatever you're watching.
Furthermore, Nielsen has monthly sweepstakes of $10,000, and you'll automatically stand a chance of winning the grand prize after you sign up.
How to join the Nielsen Family?
If you're still used to watching Tv the traditional way ( via cable subscription) then you stand a chance to get paid by joining the Nielsen family. Thousands of families all around the United States are being rewarded for sharing their viewing opinions and habits.
Regrettably, there is no way you can apply to become a member of the Nielsen family. The reason is that it's Nielsen who contacts those families they wish to be in partnership with. Nonetheless, keep watch on your inbox in case they reach out.
However, if you have cut your cable subscription in favor of online streaming, then joining Nielsen Digital Voice is great for getting paid to watch TV. The extension's installation process is easy, and once you're approved, the only thing left is to continue watching your series and videos normally.
Moreover, you will earn $5 for completing quick surveys and still stand a chance to win a monthly giveaway.
Click Here to Join Nielsen Family
Check out: Nielsen App Review 2022
4. Viggle
Viggle is an entertainment rewarding website that lets you get paid to watch TV series, music videos among many other entertainments. Videos you've watched earn you Perk points. The reward points are converted to Viggle credit after you join the membership.
1 cent is equivalent to between 30 and 35 Viggle credits. This implies that the amount you earn depends on the number of shows and time you spend watching.
For this reason, you'll need to invest a lot of your time in this platform. The good thing is that the app lets you stream TV shows from the likes of Netflix and Hulu.
Interesting Read: Get Paid to Watch Netflix & Hulu
4. Earnably
Earnably is yet another site that pays you for simply watching videos. There are also other incredible ways of making cash like taking surveys, playing online games, as well as referring friends.
Unfortunately, Earnably is not a passive revenue generator as you will have to keep pushing "next" to watch the next video.
Once you are done with the registration process, you are given a unique referral link. Share the link with your friends and get to earn 10% of their earnings.
Another stunning fact about the site is that the company has a 4.7- star rating on Trustpilot. Also, you can redeem your earnings for real cash into your Paypal wallet or gift cards from popular brands and retailers like Amazon.
Get Paid to Watch TV Platforms In 2022
Are you looking to supplement your income in 2022? Watching TV for pay is an excellent way to increase your earnings, especially for freelancers.
With some platforms, you just need to hit a playlist and let the videos run on for hours. This means that you can, for example, work on your blog or YouTube channel as your TV app earns you free money.
5. QuickRewards
Normally, QuickRewards will pay you for watching entertaining and informative videos online. There is a variety of these videos from pop, lifestyle, news you name it. Other than watching videos, you can still be rewarded for completing surveys and offers, playing games, and shopping online.
Your earnings are redeemable on PayPal or gift cards of your choice. The following are some of the places you can choose to enjoy earnings:
Walmart

Amazon

Olive Garden

Red Lobster
One thing to take note of with Quickrewards is that you'll need to have 1 cent in the account you choose to redeem your earnings. As the name suggests, payments on this A+ BBB-rated platform are usually fast. Your earning payments arrive within 72 hrs while gift cards take a week or less.
Create an Account for QuickRewards Paid Videos
6. iRazoo
iRazoo is yet another website that will reward you for watching movie and app trailers, and cooking tutorials among many more. The company has been in existence for over a decade. Their content inventory gets refreshed daily plus they have over 50 channels to keep you entertained.
You get to earn free points by simply reading their blogs, entering promo codes, finishing daily goals, and using the iRazoo search engine.
For every video you watch, you get to earn iRazoo points. You can only redeem your points after they have accumulated to 3,000 or more. Points are redeemable Paypal cash or amazing gift cards every week.
You can also get points via referrals. Once a friend has accepted your referral, they get to earn 500 bonus points after they have earned their first 1000 points. In return, you get bonus points ranging from 100 to 500 depending on your geographical location.
The site has a 4.3-star rating in Trustpilot with reviews from happy users. In addition, the site is quick to respond to any issues that its users face.
Watch Videos and Earn on iRazoo
7. SuccessBux
SuccessBux is among the trusted GPT sites that you will get paid to watch TV and movies.
One thing that sets out this site from other GPT sites is that they have lowered their cash-out limit to $1. This implies that you will get to pocket your money much quicker. Each click earns you $0.001 with some ads and videos earning you $0.002.
Referrals earn you up to 50% of your friend's rewards. Each day you get 15+ paid to click (PTC) opportunities. you can also earn through traffic exchange for your time watching TV.
The platform is available globally, plus no special requirements are needed to join.
8. AdWallet
Adwallet was founded by Adam Greenhood as a platform for advertisers to effectively capture and reserve customers' attention. He came up with this brilliant idea of going past the publishers and search engines and simply paying his target customers for their attention.
His site simply pays you for watching videos from hundreds of brands including TV ads. Normally, this platform sends you a message requesting you to watch a video when the time comes.
With AdWallet, the minimum amount you can earn per video is $0.3 and a maximum of $3. Having a minimum payout of just $10 means that you can earn lots of dollars and cash out quickly.
Moreover, you have the freedom to choose to either get your payment via a bank transfer, in form of a gift card, or even make a donation.
Additional Read: 15 Ways to Get Paid to Watch Commercials
9. UserTesting
Do you find giving real-time opinions while watching a video or trying out something new fun? Then UserTesting is a remarkable place for you to make some extra bucks.
The platform has two core founders, Darrell Benatar and Dave Garr. They realized that the world called for fast human insight and have ever since worked to ensure that their creation grows to become one of the leading human-powered platforms globally.
To get started, you'll need:
A computer and

reliable internet connection

Be 18+ yrs of age

Be capable to speak your thoughts fast and fluently in English

And a microphone
The application process is very easy as you are required to visit their page and submit your email address. Next, you have to pass a practice test before you can start engaging with paid offers.
You can make $4 for every 5-minutes test you do and $10 for every 20 minutes. You can also go big and earn between $30-$120 for watching live interviews and correctly answering the tests.
For you to cash out your earnings, you must have a Paypal account. You will only, however, receive your cash 7 days after finishing your test (s). The seven days are for checking the quality of your tests.
Request Your UserTesting Trial
10. Fiverr
Have you ever thought of offering your services in watching videos on Fiverr and getting paid in return? There are tons of freelance jobs available on Fiverr and video-related jobs are in the category.
Some filmmakers and YouTubers require an edit on their videos and that's where you come in. Similarly, you could write subtitles for movies, TV shows, animations, advertisements, and many others.
The fact that it's a freelance gig means that you get to quote your price depending on the time it takes you to accomplish it. Fiverr takes up to 20% off the top of each job that you complete.
Jobs That Will Pay You To Watch Tv
There exists many exciting jobs that pay you for watching TV. And I'm not talking about earning a few dollars for viewing ads, I'm referring to real jobs that can earn you six figures. Below are some of the gigs to try out:
11. Become A TV Critic
Movie/TV show critics (popularly known as reviewers) are known for watching and analyzing components of a film. The work involves analysis of the performance, plot and character development, cinematography, directing, and writing.
The reviews critique to either encourage or dishearten viewers from watching a certain show or movie. Additionally, they come up with and discuss certain topics that will beg for more discussion amongst their fans.
The competence required in this field includes a good memory, a keen eye for detail, a great ability for note-taking, and being keen on the hints (also called " easter eggs") that directors and showrunners add to their shows to make them more enticing.
For you to be an outstanding critic, you will need to gain some formal education in matters related to filming for example a Bachelor's degree in screenwriting.
Secondly, you will have to take some time to study the various filmmaking components and elements. This can be done by watching several quality films as well as Indie films to gain a better understanding of the filmmaking industry.
If you are in search of a job in this field, then consider starting low and then building a network since the competition is ferocious. From the network you've built, you might get in contact with people TV big-wigs ready to pay highly for your opinions.
Below are websites where you can find film critic jobs;
However, if you are looking to become your boss, then you might want to consider starting and monetizing a podcast or a blog where you can share your opinions and thoughts.
12. Be A YouTuber
Do you want to get paid to watch tv series? Starting your YouTube channel could be just the answer you seek. You can share your opinions regarding those movies or tv shows you like and anything else that is tv-related.
In contrast to the other jobs in this category, working as a YouTuber can be something you do in your spare time, but you won't make any money until you reach a set number of channel views. So, it is paramount that you keep uploading new content frequently for you to become a paid YouTube partner.
Although YouTube has not made it clear how much it's paying its content creators, online sources have it that for every 1000 views you have, you'll earn an amount ranging between $7-$10. Your earnings are sent directly to your AdSense account.
13. Become a NetFlix Tagger
Tagging is definitely a popular job for 'get paid to watch TV shows on Netflix'. However, as the name suggests, it's Netflix that has to employ you, an opportunity that doesn't occur often.
Being a tagger primarily means watching Netflix media and tagging the content to help viewers decide what to watch. This means that you'll be watching many shows, including sci-fi, thrillers, documentaries, and dramas.
Netflix does offer jobs, but it doesn't really advertise widely. You'll have to keep checking their official jobs page to apply as a tagger.
14. Become A Subtitler
This is yet one of those jobs you'll get paid to watch tv shows. Subtitling requires you to do more than just sit around and watch tv; you will have to transcribe and translate the audio in films and shows alongside other digital content like video courses.
In addition to transcribing, you are likely to format, control the timing and placement, and last but not least, verify your script as per the original one (if you have access to it). If you turn out to be an expert, clients more assignments for you.
For subtitling jobs, you can check out career pages of TV and entertainment networks such as Amazon Prime, Comcast, Walt Disney, and Starz.
You can also search subtitling and caption jobs on:
15. Be An Entertainment Reporter
Have you ever surfed the internet and come across articles that talk about movie news, celebrities, and so on? There is cash to be earned in such a celebrity-obsessed industry. Most of these video productions pay you to pen blog articles for them.
For you to shine in this field, you must be an excellent writer who is also fast enough to produce stories as they occur. More to this, you have to love watching all genres of TV productions and following news about upcoming shows and premiere events.
This could mean paying subscriptions to more than a few streaming services, just to keep up with trending shows.
Platforms such as Flexjobs and MovieWeb have job listings for entertainment reporters. Apply today and start making money.
How Much Do You Get Paid to Watch TV?
The amount of money you make by watching tv shows and videos depends on several factors. Such factors include the rates of the company paying you and how much of your time you dedicate to watching TV.
Also, the amount you get depends on your experience. For example, watching TV on apps like InboxDollars won't pay you as much as being a subtitler for streaming services; a job that can earn you $66, 523 per year.
Wrapping Up
In 2020 Cable TV paid one lucky winner $2,000 for watching an entire TV series. While such dream jobs are rare, you can make enough money watching tv shows to save on your subscriptions. For the most part, watching your favorite shows pays a few dollars in sign-up bonuses and referral rewards.
With dedication, though, you can make a career out of the pastime by becoming a critic, subtitler, or entertainment reporter. These are real money-making jobs that require formal education and training. Above all, you need to be passionate about television programs and apply your mind to think both like a producer and a viewer.
If you are already making money from this hustle, it is time to share how you got started and which platforms, apps, and websites pay the highest. Do you work on hourly or fixed terms? The comment section is open!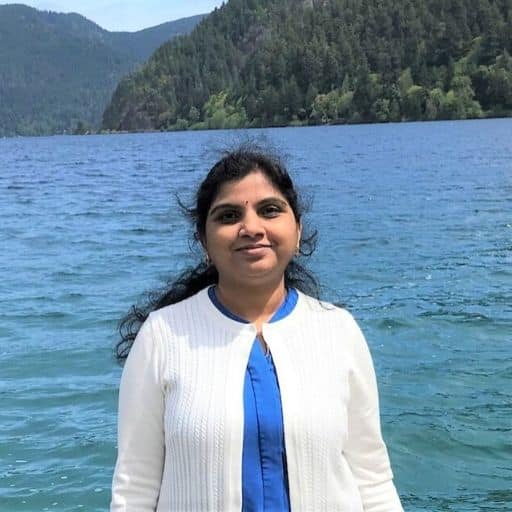 Howdy Folks, thanks for stopping by my blog.
I'm Swati, a proud mom, dedicated side hustler, full-time blogger, and a recognized millennial work-at-home expert. My expertise has been featured on esteemed platforms such as Forbes, CEO Blog Nation, Referral Rock, Vital Dollar, Databox blog, and many more. I have embarked on this incredible journey to share my firsthand experiences in the world of online income generation and to assist all of you in earning money from the comfort of your homes.
Join me in my mission to revolutionize the way we make money and achieve financial freedom. Trust me, it's not as challenging as it may seem!
Together, let's explore the boundless opportunities and pave our paths towards a prosperous future.