If you're looking to earn quick cash you've probably come across Swagbucks, but are there other sites like Swagbucks? The simple answer is yes!
Such sites include InboxDollars, MyPoints, and many others which we are going to discuss later in the article.
As you know, earning extra money is a great way to help improve your finances. And using multiple get-paid-to platforms helps to increase your income. There are also loads of freebies from different sites that you can enjoy as you earn.
For example, you can get free Steam credits from sites like Swagbucks.
Choosing between these sites depends on what you love to do with your time online. If you don't mind ads running on background tabs, then why not earn mindlessly as you work on a computer.
And that's just one of the many ways you can make quick cash from sites that are like InboxDollars.
It's best for you to try as many websites and apps as you can. The reason is that you might just discover a site that will make your time on the internet worth every second.
So let's dive in, starting with a highlight of the Swagbucks website and app.
What is Swagbucks?
Swagbucks was founded in 2008 by Scott Dudelson and Josef Gorowit. It has its headquarters in El Segundo, California, United States.
This is a rewards panel that gives you an opportunity to earn free gift cards and cash for the everyday things you already do online.
From taking surveys and trying out offers to playing games and searching the web, Swagbucks pays you for it all. Moreover, you can also earn cashback by shopping at your favorite retailer through Swagbucks.
Each time you complete a task, you'll earn Swagbucks Points (SB). These points can be redeemed for gift cards to major retailers. Or, if you want, you can redeem through PayPal gift cards to get cash. You'll also get a $10 bonus on sign-up when you spend $25 on any retailer that's under Swagbucks.
Join their over 270k followers on Twitter and 155k on Instagram, to get the latest news on available money-making opportunities.
Click here to Claim Your $10 Welcome Bonus Here
How Much Can I Make on Swagbucks?
On average a Swagbucks user earns between $5 and $25 in PayPal Cash or gift cards monthly. You can also earn a few dollars daily which varies from a few cents to over $25 depending on the tasks. Typically, less active users can make $1 or less for spending around 30 minutes on the site.
You can play online games with other users and get points when you win. Some of the games you can play include Scrabble or Bejeweled which are both very popular and easy to play. Also, the website gives you an inbox that pays rewards to read sponsors' content.
Most users enjoy the Daily Goal which gives you challenges to obtain surprise points from the different tasks given to you. Not forgetting the likelihood of bonuses and special offers with which you can make extra money.
Websites like Swagbucks
There are many websites similar to Swagbucks. After in-depth research, I've made you a top list of sites like Swagbucks. Check them out!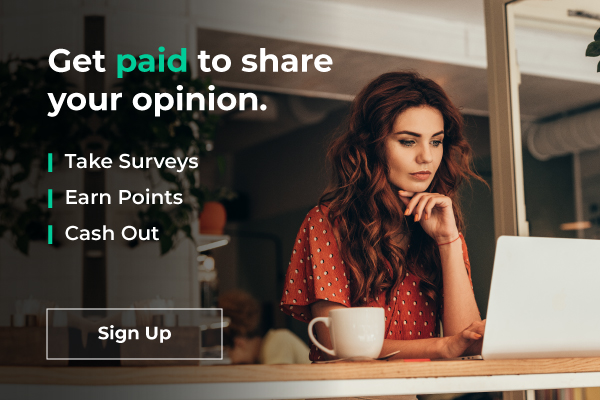 Having been around for over 15 years, Survey Junkie has over 3 million active members to date and is regarded as one of the best markets research survey sites that pay for your feedback.
Their surveys aren't complex and time-consuming. They only take about 5-20 minutes max to complete!
To get started, all you have to do is complete your profile to be linked with matching surveys.
Survey Junkie credits points on the successful completion of each survey. These points can be redeemed for quick cash via PayPal or e-Gift cards from popular retailers like Target, Starbucks, and Amazon.
However, it is also very important to note that Survey Junkie doesn't offer welcome bonuses.
The best part is that, if you start a survey and don't qualify, you will still be compensated with points. It may only be a few points but looking at the bigger picture means that you didn't waste any time trying.
Cash out your rewards with Paypal or get gift cards from Amazon, Starbucks, Target, etc.
Join Survey Junkie today and earn exciting rewards for sharing your opinion by participating in online surveys.
Important: Learn How to Hack Survey Junkie and earn more points
2. Inbox Dollars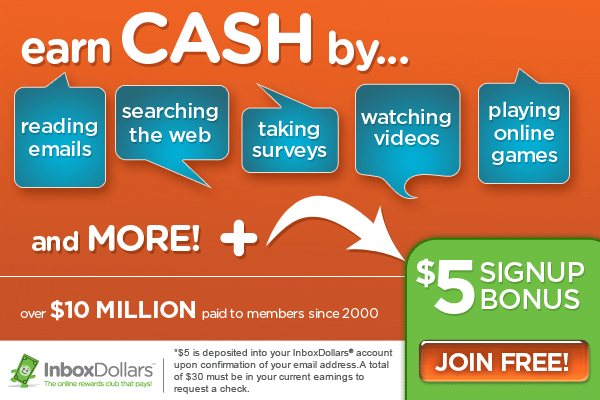 Since 2000 InboxDollars has paid over $80 Million in cash rewards to its members. Answering paid surveys is one of the main ways to earn money with this site.
It only takes less than 25 minutes to complete a survey here. Most surveys pay $0.05 to $5. Ideally, you can expect a maximum of 5 surveys in a day.
The website also offers the opportunity to multiply your earnings through reading emails, checking the merchandise, redeeming coupons, searching the web, and watching videos online like movie trailers.
You can make 1 cent for every coupon you print. If that's not enough, you also make 10 cents for each coupon you redeem in-store. This helps you save money on your purchases whilst earning cashback.
For online games, every dollar spent on GSN games earns you around 18% cashback.
The payout threshold is $30 which can be redeemed for cash via PayPal deposits. If you prefer other methods, you can choose to redeem your points for a chosen retail gift card too.
Additionally, you earn yourself a $5 welcome bonus for just signing up to this platform.
Join InboxDollars and Claim Your $5 Welcome Bonus
3. MyPoints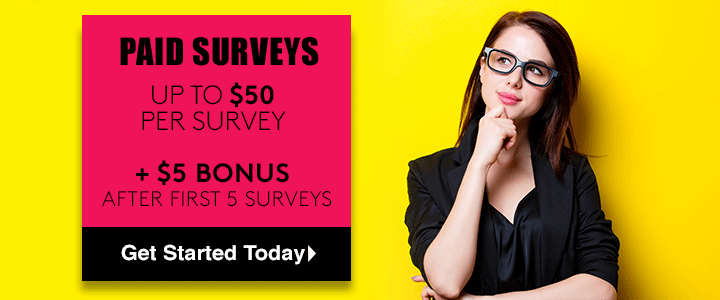 Earn rewards with My Points for shopping online, taking surveys, reading emails, printing coupons, as well as referring friends. You can also earn free gift cards when you shop online at over 1900 retailers such as Amazon, eBay, and Walmart.
MyPoints rewards you with up to 300 points per completed survey, 500 points daily for watching videos, 10 points for playing games, and 5 points to read emails and visit their partners.
Buy things at MyPoints.com and find the latest sales, promo codes, coupons, and deals for 2022.
You collect up to 25 Points per dollar spent on your purchases. The minimum payout threshold of $3 can be redeemed for your favorite gift card.
For PayPal cash, you can go for $25 that can be transferred to your United MileagePlus account or a direct deposit to your Visa prepaid card. The amount can later be sent to your bank account.
Spending $20 or more on any of their partner stores through MyPoints platforms earns you 1,750 points. Nevertheless, the reward is on the condition that you spend $20 within 30 days of your new membership.
Once activated, you have the option of redeeming this welcome bonus for a $10 gift card.
Are you ready to earn up to $50 per survey? Join MyPoints here
4. Branded Surveys

Branded Surveys is another coveted site that pays for answering surveys. When joining, you will answer a few simple questions about yourself in order to be matched with surveys that fit your profile.
The site works with some of the most respected research firms in the industry like Forrester, GfK, Harris Poll, Nielsen, and JD Power. Branded Surveys has an excellent rating of 4.3 from over 50k reviews on Trustpilot.
The platform is available for people in the US, Canada, and the UK only. Like InboxDollars, joining is free with most surveys taking around 15 minutes to wrap up.
Paid surveys make your points with a minimum cashout of 500 points, which is equivalent to $5.
Branded surveys offer many ways to redeem your earnings. Once you've hit $5, you can cash via PayPal, redeem for gift cards, or even choose to donate your earnings to a charity.
Register for BrandedSurveys here
Learn how to make money with Branded Surveys
Keep scrolling to learn more about other websites like Swagbucks.
5. PrizeRebel
When signing up, it's best to fill out your profile completely to be eligible for many of their surveys. Your dashboard shows you the number of available surveys and the time needed to complete each task. This feature makes it easy to choose studies that you are best suited to.
PrizeRebel pays you by sending PayPal money directly to your account when you redeem your points! The points earned can also be redeemed for gift cards of your choice.
Another amazing feature is that you receive 20% of your friend's earnings as a bonus when they join PrizeRebel using your link.
Sign up on PrizeRebel for free
6. Pinecone Research
Pinecone Research is another reputable site on our list that offers paid surveys. To join you need an invite. You will then test and review unreleased concepts from a variety of products and services.
Do not expect many invitations, but for each product survey, you can easily make $3. The tasks don't take more than 10 to 15 minutes to complete.
The app's minimum payout threshold is only a dollar. You need to check your emails frequently since notifications of new studies are sent via email.
By answering the site's surveys you will occasionally be drawn into a biweekly $500 cash sweepstake and $4,500 quarterly prize draw. Points can be redeemed for cash or prizes.
On top of that, note that Pinecone Research does not have a Facebook social account, and at no point will they ask you for your logins credentials. If you see a page advertising Pinecone on Facebook, alert the panel.
Register for Pinecone Research here
7. Vindale Research
Are you ready to take surveys from home or on the go? If so, then this site is worth your time. Vindale Research is a reliable, secure, and free survey site that has already paid over $7 million to its members.
This is where you can earn up to $50 for a completed survey.
Typically, product developers are willing to pay for your opinion from anywhere between $5 and $50 per survey. With a balance of $50 in your account, you can redeem your payment via PayPal or check.
Another thing to note is that, unlike other websites similar to Swagbucks, Vindale pays you cash as opposed to points. Further, there is no payment processing fee.
Share demographic information about yourself, that way you will be matched with surveys that match your lifestyle.
To add extra cash to your account balance, get paid to watch paid videos, read emails, take part in contests and opinion polls, and review products on Vindale Research.
Here is their payment breakdown for different micro tasks:
Refer friends and earn $5 for each success.

Watch videos for $0.05 per 1-minute video.

$0.10 for each interaction with advertisers' emails

Earn rewards via codes – $0.10 for challenges and polls conducted throughout the week

Get $5 for submitting your photo to confirm that Vindale has paid you your first payment.
Join Vindale Research for $50 paid surveys
Apps Like Swagbucks
Also, as we had noted earlier, Swagbucks also run a mobile application to enable you to earn on the go. The app is available for both iPhone and Android users.
Click here to download the app as you check out other apps that are like Swagbucks.
8. Rakuten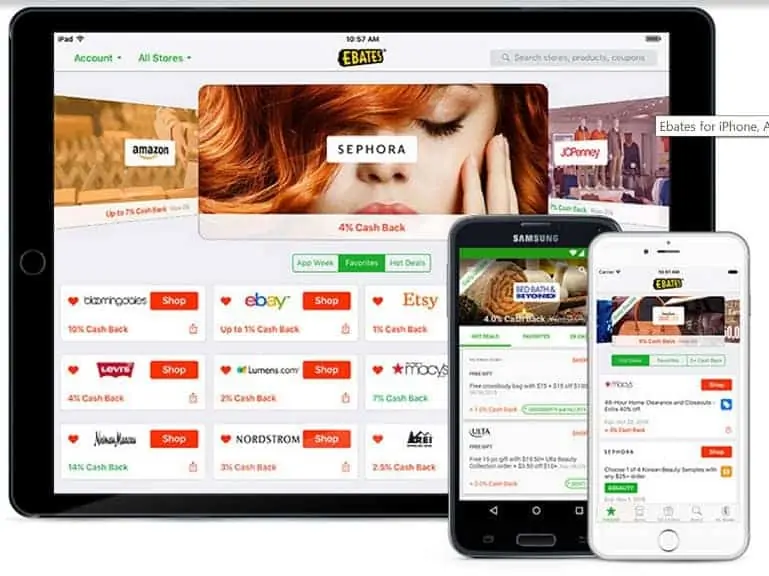 Rakuten is a Japanese electronic, eCommerce, and online retailing company based in Tokyo, founded by Hiroshi Mikitani in 1997. It was also formerly known as Ebates.
If you are looking for a way to earn by shopping online, then you're in the right place. With the Rakuten app, you can get up to 40% cashback from your daily purchases at over 2,500 stores.
There are also instant rewards such as a $10 welcome bonus plus up to $20 per referral. But to activate the bonus you should make a minimum purchase of $25 within 90 of joining.
Besides having an app for both Android and iOS devices, this company now has a website and a browser extension. While shopping, the Rakuten browser extension alarms you when a product you are looking at gets a better price.
Moreover, joining Rakuten is simple and takes just a few minutes to get approved.
What I like most about this cashback app is that you can easily transfer your rewards from the platform to a linked PayPal account. Besides, they offer direct bank transfers in select countries.
9. Nielsen Homescan Consumer Panel

Looking to make free cash in Canada (also available in Australia, the US, and the UK)?
Nielsen is an information and measurement company spread to 100 countries with leading market positions in consumer information, mobile research, online intelligence, television, and other media-related studies.
By joining Nielsen Homescan, you can make a difference with your opinions, earn points towards gifts and take part in the monthly sweepstakes!
Basically, you help companies make better marketing decisions to influence future shopping experiences.
When signing up for Nielsen, you will fill in a form that requires you to share your household information.
Members use a hand-held scanner or a mobile app that scans the barcodes on all products they purchase when shopping in-store.
In addition, you are required to note other relevant info such as where you shopped, how much it cost you, how many items you bought, and so on. These records are then to be handed over to Nielsen.
In return, you get to earn entries into Sweepstakes (held monthly, quarterly, and annually), points are redeemable toward gifts cards. You earn even more gift points when you take part in Nielsen surveys.
Download & Install the Nielsen App here
10. Ipsos-I-say
Ipsos I-Say is a research firm founded in 1975 and has over 3 million workers. You can redeem points earned from different tasks for Cash paid through PayPal.
There are also gift cards to popular retailers like Amazon, iTunes, Target, Starbucks, and VISA prepaid cards, plus donations to charity.
Moreso, a survey will earn you anything from 10 to 100 points. Even if you don't make the cut for taking a particular survey, Ipsos-I-say will still credit you with a consolation reward of 5 points.
Furthermore, you receive an 'I-Say membership' as a thank you for being loyal, 60 I-Say points when you've been a member for 3 months, 6 months, and 1 year. But in order to activate your bonus, you should be an active member.
Last but not least, the more surveys you do, the higher the bonuses. For example, 5 surveys get you 25 points, 15 surveys earn you 50 points, and, 200 surveys qualify you for 600 points. Also, you get rewarded up to 100 points for referring friends.
Register with Ipsos-I-say, take surveys, and earn points.
11. YouGov

YouGov is a trusted research data and analytics group that is always on the lookout for opinions on topics about your beliefs, current affair, politics, and millions of other topics.
They present the data to popular brands, media, and think tanks.
With this app, the message is clear- share your opinion, earn money, and shape the news.
Further, this is one of the most quoted market research sources in the UK. For example according to the Washington Post, YouGov, "Outperformed all others. By a lot… clearly stood ahead of the pack."
Here, you share your thoughts for free and end up being paid for your input. Surveys are worth anywhere between 300 to 500 points. In terms of dollar amount, you get $0.20 to $0.35 per survey. Usually, you will be invited to undertake surveys via the app or email.
You can redeem rewards in gift cards or PayPal cash. By signing up, you earn 2000 points and1000 free points per month for each linked device.
YouGov puts the power of participation right in your hands!
Become a YouGov Panelist today!
12. YSense
YSense provides many ways to earn online. Not only through answering online surveys, but also through watching fun videos, signing up for websites, and downloading new apps.
You may need training before working on specific tasks. Typical tasks include surveys and cash offers such as downloading apps and watching videos.
Even more, they have a referral program that will earn you up to 20% of what the people you've invited to join make.
After reaching a sum of $50 after completing tasks, the company will award you with a $5 bonus. You can also choose to participate in weekly contests for a chance to win $50.
Redeem your cash earnings for gift cards in retailers such as Kohls's and Best Buy. They also offer restaurant gift cards as well.
The minimum cashout amount depends on your reward of choice. For instance, PayPal cash starts at $10 while Amazon gift cards start at $5.
Note: YSense tasks from Appen were discontinued from 2021.
13. Prolific
On average Prolific users get paid $6.50 per hour. The work involves answering surveys provided by top universities and product developers. This means that may be needed to answer either general surveys or scientific research studies.
No experience is required to take part in the surveys. After completing a survey, you will have to wait for your submission to be approved; this usually takes less than a week.
You can get paid through PayPal or Circle (for UK and US only), and to cash out you need to have a balance of £5 or more.
If the researcher is not satisfied with your submission, it may be rejected and no reward will be paid. Approval (or rejection) of submissions is usually done within 1 or 2 days of your completion of the Study.
Download the Prolific app today and be heard!
FAQs
1. Is Survey Junkie Better than Swagbucks?
Both Survey Junkie and Swagbucks offer paid surveys as the primary way to earn online.
Swagbucks, an overall rewards site, offers an array of other tasks like cashback coupons, searching the web, watching videos, and playing games for you to earn extra money.
2. Which is the Best Paid Survey Site?
Swagbucks is one of the most reliable paid survey websites. So far they have paid over $600,000,000 in rewards to members around the world.
They offer rewards for taking paid surveys, searching the web, taking offers, playing games, making online purchases, and watching videos.
Other leading surveys sites include Survey Junkie and InboxDollars.
3. Which is better Swagbucks vs InboxDollars?
Swagbucks and Inbox dollars are rewards sites best for casual internet users. Their rewards are not high, and as such, they cannot replace a real job.
However, signing up for both can help you accumulate earnings through surveys, watching videos, and playing games, among other simple tasks.
4. Which is Better Swagbucks or Rakuten?
Both Swagbucks and Rakuten are great rewards sites for shopping online and general internet use. You can increase your earnings on either platform by taking advantage of their affiliate programs.
Rakuten pays you u to $20 per referral while Swagbucks awards you 10% of what your friend makes.
How to Make the Most Of Sites Like Swagbucks?
Swagbucks, and other similar websites and apps, offer you rewards for everyday internet use. As such, you can earn more by login into the sites whenever you go online. This will enable you to get timely notifications when earning opportunities become available.
Other than that, you should participate in the occasional contests that come with high cash prizes.
For best results, also look into these passive money-making ideas that don't require you to engage much with your smart devices.
And for any site similar to Swagbucks not appearing on our list, let me know about it in your comments.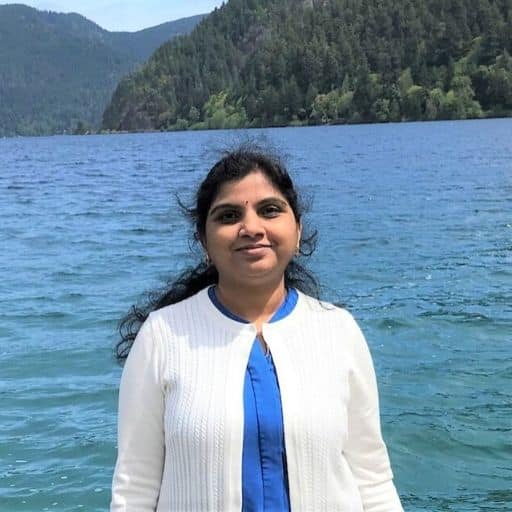 Howdy Folks, thanks for stopping by my blog.
I'm Swati, a proud mom, dedicated side hustler, full-time blogger, and a recognized millennial work-at-home expert. My expertise has been featured on esteemed platforms such as Forbes, CEO Blog Nation, Referral Rock, Vital Dollar, Databox blog, and many more. I have embarked on this incredible journey to share my firsthand experiences in the world of online income generation and to assist all of you in earning money from the comfort of your homes.
Join me in my mission to revolutionize the way we make money and achieve financial freedom. Trust me, it's not as challenging as it may seem!
Together, let's explore the boundless opportunities and pave our paths towards a prosperous future.