Looking for a legitimate platform to participate in paid surveys? What do you think is the best website for paid surveys? While sites like Swagbucks offer several means to make money, Survey Junkie solely concentrates on paid surveys.
But, is Survey Junkie legit? Want to learn more about how it works? I've answered all your questions. Read on to learn the reality…
Survey Junkie has millions of members. The website has a survey match for almost every demographic and every interest. And, hence has the biggest database of surveys that get updated on a daily basis.
Surprisingly, you don't need to have a special skill set or qualification to start earning through this website. All you need to do is take part in simple short surveys that don't take much time to complete. It is pretty easy to increase your income to take this as your side hustle.
How Does Survey Junkie Work?
Like all the survey websites, Survey Junkie pays you to give them your opinion about a product or service, or for answering a specific set of questions.
The company generally create surveys to gather customer opinion before launching a new product or service, or before starting the development process, so as to judge the demand of the market.
Very often, they even do it to access the reputation of existing products/services, to meet the highest standards.
On the other hand, brands don't conduct surveys or researches on their own, as they mainly depend on survey websites like Survey Junkie.
They pay on a "per survey" basis, which, in turn, gives its users their fair share to take part in those surveys. This is how Survey Junkie works and pays users like you.
But, you may often come across messages like, "We're sorry – you did not qualify for this survey." It is due to the demographic or interest restrictions of the client.
Many companies need users from Canada only, and many companies need users who like baseball; so Survey Junkie matches the criteria of the survey with your information to get the best match. And, once you are selected for the specific survey, you are ready to go with it.
Let's look at some of the questions that pop up in our minds.
Is Survey Junkie Legit or a Scam?
This is probably the most vital question that comes to our mind while starting a side hustle through any website. It is no different for those new to Survey Junkie because obviously, everyone needs to verify if the platform is a legit way to earn money or not.
This thriving online community now has more than 10 million members, and, since its inception, this platform has paid millions of dollars to its users to take part in online surveys.
If you go to the testimonial segment of the Survey Junkie website, you can find thousands of positive feedbacks from its members.
Almost all the users of this website have thanked this platform for legit and interesting surveys, high payout, and timely payment. Besides, it also has one of the most extensive ranges of surveys available on the internet, covering every topic for almost every demographic.
This website currently has an 8.6 rating out of 10 on Trustpilot, based on 11k+ reviews to date. You will find a number of positive reviews pouring each hour for Survey Junkie in the Trustpilot platform.
Besides, Survey Junkie, aka Blue Media Ventures, Inc., has an A+ rating on the BBB (Better Business Bureau) which ensures its legitimacy.
Do You Really Get Paid from Survey Junkie?
Survey Junkie is one of the oldest and the most legitimate online survey platforms where you can earn money easily. This website has begun building trust among its users since its establishment in 2005, although its popularity has spiked up massively since the last five years.
The site has paid over 7 millions of dollars to its 10 million members. And, you can find payment confirmation reviews in the testimonial section of the website. There's is no way that you won't get your deserved earning from this website. So, clearly, they are doing something right.
In all of the review websites like TrustPilot and Better Business Bureau that we already mentioned above, Survey Junkie has received mostly positive reviews where the users have confirmed its legitimacy, as well as its on-time payment practice.
I also tried and tested this website until we earned $10 (which can be done pretty fast) and then successfully transferred that money to the PayPal account to confirm its legitimacy.
How Much Money Can You Make On Survey Junkie?
First, you should know that Survey Junkie gives you points for anything you do on the website.
You can redeem those points in terms of cash once you accumulate 1,000 points. Every 100 points is equivalent to $1 which you can directly transfer to your PayPal account or can also redeem through electronic gift cards (as you can see in the above picture).
Besides taking part in paid surveys, you can also participate in focus groups.
Here's a simple breakdown of points:
You'll earn 25 points for account creation, email confirmation, and ZIP code submission. An additional, 50 points for completing your profile. Another, 5 points to take a tour to their 'how it works' segment'. And finally, 10 points each (50 points in total), to complete five additional sub-profiles.
Now, coming to the survey: a typical short survey can take anywhere between 1 to 3 minutes and can earn you up to 90 points (less than a dollar). On the other hand, a more extensive survey can take more time but can also earn you up to 5,000 points (equivalent to $50).
It is not very difficult to make around $200 to $300 per month, which can sum up to $2.4k to $3.6k per year.
Survey Junkie Hack
The best way to earn more points is by creating a profile that suits most of the requirements. The more surveys you take part in, the more points you accumulate.
My Final Verdict
Yes, Survey Junkie is 100% legit!
As mentioned above, Survey Junkie pays via PayPal. They paid me as soon as I hit a $10 credit instead of waiting for days like most survey sites. A friend of mine also cashes out about $20 a week. Enough to prove that the site is trustworthy.
The only problem we had is qualifying for higher paid surveys. Most of the time, It gets directed to another page that asks for the same questions, then it kicks us off. And, some of the surveys ask you just enough questions to get some pretty direct info then boot you off.
I've complained and they offer to look into it but say they can't contact me unless I have a regular cellphone contract and not a prepaid service.
That being said, Survey Junkie works like a charm if you take it as a side hustle. However, you will definitely need to work a lot harder to take it as your full-time job. But, you don't need to worry about the payment as you can withdraw your money once you reach the $10 payout limit.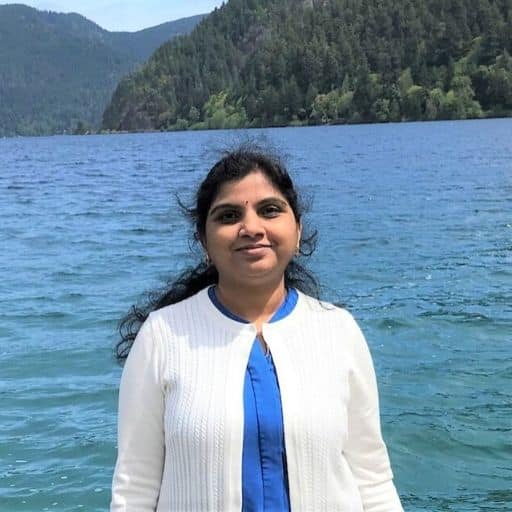 Hey Folks, thanks for stopping by my blog!
I'm Swati. I'm a mom, side hustler, full-time blogger and a millennial work-at-home expert featured on Forbes, CEO Blog Nation, Referral Rock, Vital Dollar, and Databox blog. I embarked on this impeccable journey to expose my online monetary experiences and help you all earn money from home. Come join my make money revolution and attain financial freedom – it's not as hard as you think!