Interested in how to sell Amazon gift card online instantly? This article guides you on how to change Amazon gift cards into tangible cash or money in your bank.
Contrary to gift cards which are brand-specific, money has no limits to where and how it can be used. As such, it is ideally correct to say that holding on to money is way better than keeping gift cards.
While you can keep off buying gift cards altogether, friends, family, and employers are bound to offer you gift cards on special occasions. What's more, Amazon cards are a common payment method in the gig economy.
So, whether you have been rewarded gift cards from a GPT site, or you just got a surprise gift card in the mail, know that you can change the gift into cash.
In this article, we discuss online places for selling your gift cards and what to expect from various gift card sale sites.
Can you get the card's whole amount after selling it? Read on to find out:
Can I Convert Amazon Gift Card to Cash?
Yes, there are diverse ways that you can transform those Amazon gift cards into cash.
First off, the easiest way to get cash from Amazon gift cards is to put them up for sale to your local friends or family. You can also use gift cards for purchasing items you need the most by off-setting your shopping totals on Amazon.
Moreover, the internet makes it easy to find markets for literally anything, be it physical or virtual.
So, if you still have unused cards after exhausting the two above options, there are plenty of sites and apps that you can use to turn Amazon gift cards into cash.
Below is a detailed quick look at the best sites and apps to sell Amazon gift cards online, including the expected commission and payment options.
Where to Sell Amazon Gift Cards (Summary)
Website and App
Commission
Payment Method
Raise.com
15%
ACH direct deposits/ PayPal
Crafin.in
5%
Bank account.
CardCash.com
Up to 8%
PayPalcash, Check, ACH deposits.
CardSell (App)
25% – 50%
PayPal
CardYard.co.uk
2% – 3%
PayPal, Bank transfer, CardYard credit.
GiftCardio.com
15%;10% for 1st-time users
ACH deposits, PayPal.
GCX Subreddit
20% – 30%
Venmo cash, PayPal, Cash App.
GiftCash.com
Up to 7%
Cryptocurrency, PayPal.
CoinCola.com
0.1%
Cryptocurrency.
Ebay.com
10-15%
PayPal
CraigsList.org
No commissions
As per seller and buyer agreement.
Retail Arbitrage
Buy stuff at a discount using your gift card and flip them for profit. You control the entire process.
GameFlip.com
8% plus a 2% digital fee.
Alipay, Google Pay, Apple Pay, & credit cards.
BuyBackWorld.com
25%
Venmo, PayPal, Check.
Amazon Gift Card Exchange Kiosks
10% – 40%
Cash
Where to Sell Amazon Gift Cards Online Instantly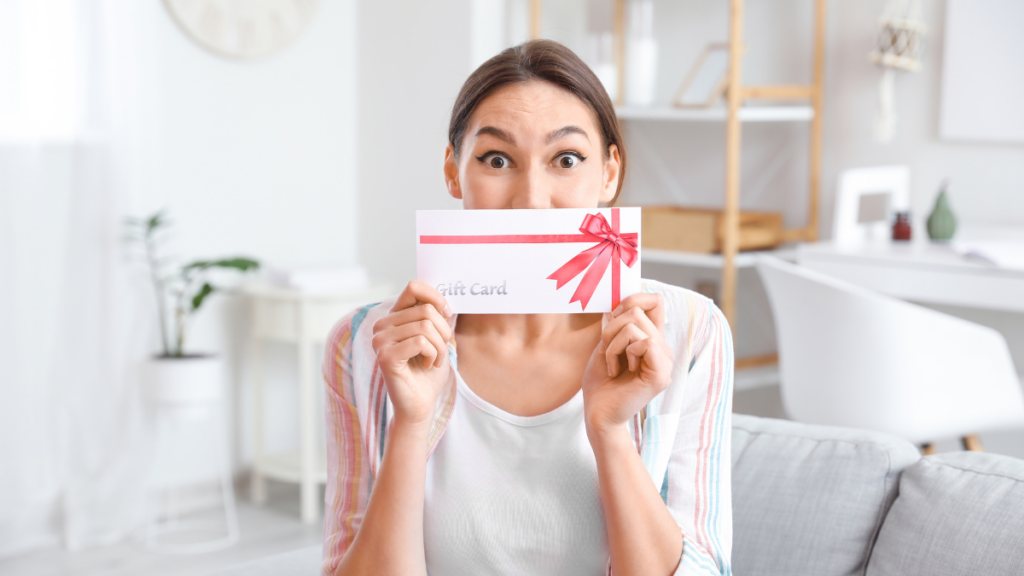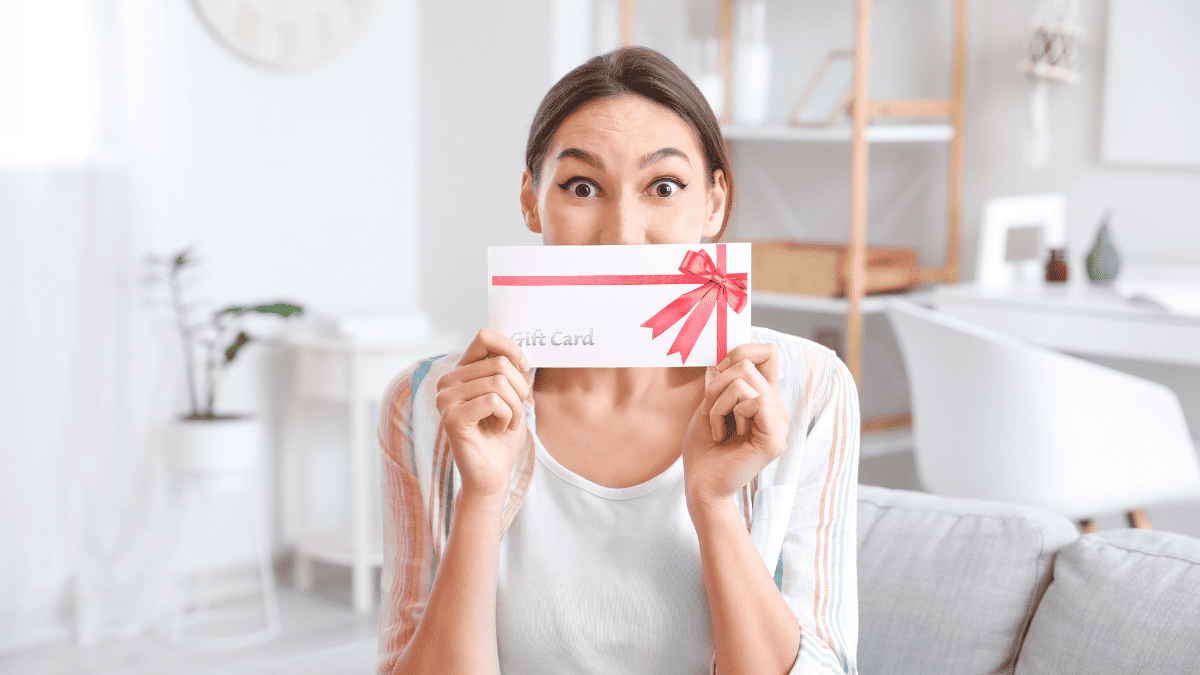 You can get paid via mobile wallets like PayPal and Zelle whenever you list and sell stuff via the Internet. Transactions are usually instant, except for the time it takes to process the payment. Below are platforms that allow store brand gift card listings:
1. Raise.com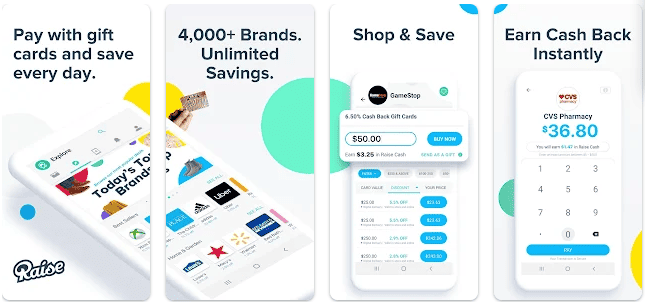 Raise is one of the top platforms you can go about selling your Amazon card instantly online. You can access it on the web or through the Raise App for iOS or Android.
To sell your Amazon gift card on Raise.com, you need to;
Launch the "Sell Gift Cards" page and type the store name (Amazon)
Fill and submit the listing form (gift card serial number & gift card balance)
Accept the auto-generated price or change it to your preferred selling price if it is unsatisfactory.
After approving the listing, it will take 24-72 hours for verification, approval, and listing of your gift card.
Once the card is sold, you will receive your payment via ACH direct deposits (3 business days) or PayPal (up to 5 business days)
Payment, however, is minus the 15% commission they charge (10% for new users).
It has a poor rating of 2.2 on Trustpilot and has several negative reviews following poor customer service and the invalidity of purchased cards for buyers. Some card buyers however praise it for the availability of discounted cards.
Download Raise App on Google Play or Apple Store
2. Crafin.in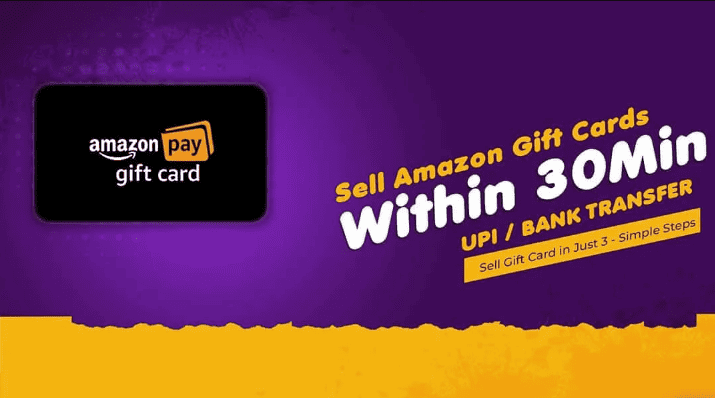 Crafin is an Indian-based platform for easy and quick selling of unused gift cards for money. It is available either through navigation to its website or through its Android mobile app platform.
To sell gift cards on Crafin, you need to:
First, register and log in to your Crafin account.
If it's your first time, make sure to first fill in your payment information under "Seller Profile".
Click the "Sell Gift Card" option, then fill out and submit your card details.
Crafin then needs to verify your gift card and it will take 48 hours for your payment to reflect in your bank account. The site charges a 5% processing fee for gift card sales.
Get the Crafin App for Android Devices
Sell Amazon Gift Cards for PayPal Instantly
There are various methods of changing visa gift cards to cash with cards for PayPal cash being a major option. What I like about PayPal money is that you can cash out the money, use it for online or in-person purchases, or transfer it to friends.
Time to get your almost new gift card out and head to the following sites to exchange it for PayPal cash:
3. CardCash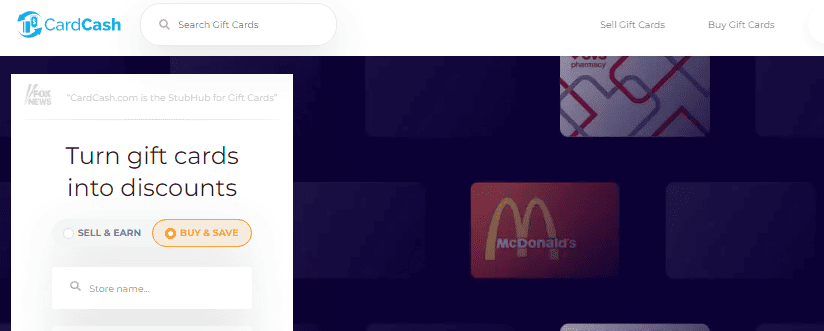 As the name goes, Card Cash is one of the easiest and fastest ways you can transform your unwanted card into cash. The US-based website buys gift cards at a lesser value and sells the cards to buyers at a discounted price.
What you need to do is to type in the store number and the gift card value then press, "Get Offer". Note, different gift cards are valued differently depending on card type, value, and validity.
Once you accept the offer, proceed with the gift card sale. The site charges up to 8% of your card's value as a service fee, as reported by GoBankingRates.
Note, the company also charges $1 on the gift to verify its validity.
CardCash makes payments 24-48 hours after receiving the card through ACH deposits, checks, or PayPal cash.
Get a Quote For Your Gift Cards
4. CardSell App

CardSell is a US-based app available in the App Store and Play Store that helps users trade their unused gift cards for money. Here, you can easily and quickly exchange your Amazon gift card for PayPal money.
The cool fact about CardSell is that you don't have to wait for someone to purchase the card to get paid.
Just log into the site, enter your gift card information, and wait for Cardsell to verify the validity of your gift card. Thereafter, you'll get paid directly through PayPal after 48 hours, provided that accept the offer terms.
However, the amount you receive for gift card sales on CardSell is way low compared to other card-selling options; usually 50% to 75% of your Amazon card value.
List Your Gift Card on CardSell
5. CardYard
CardYard is a leading Uk-based platform that deals in the purchase and selling of gift cards. Here, you get a quick offer price for your excess gift cards, and you only have to accept the offer to get paid.
Upon acceptance, you'll just need to mail the gift card to CardYard and you will get paid two weeks after the card has been sold to a buyer.
Payment is made via bank transfer, CardYard Credit, or PayPal. You also have the option to donate your earnings to charity.
CardYard does charge a commission of around 3%, or lower if decide to go for store credit instead of cash.
6. GiftCardio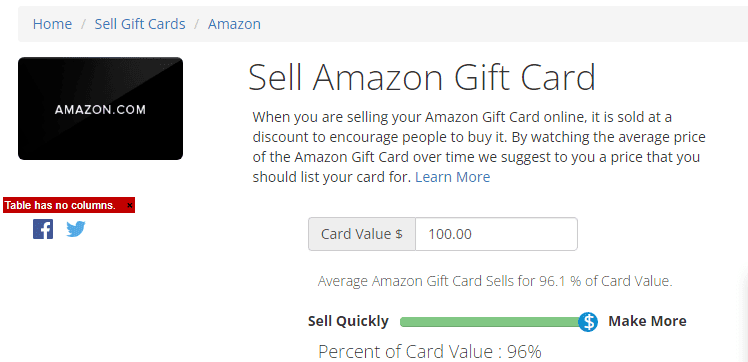 GiftCardio is a site that serves to offer a way for shoppers to purchase discounted gift cards. It also serves as a market for unused gift cards and averages 96.1% of gift card value for sellers.
Selling gift cards on GiftCardio is easy, you need to just;
Fill in your card info (it will give you an estimated price for your card)
Choose your preferred price.
Payments from GiftCardio are made through PayPal or ACH bank deposits. Depending on the card value, the site charges 15% as commission and 10% for first-time sellers.
It is currently neither rated nor reviewed by users on Trustpilot. Nevertheless, ScamAdviser gives GiftCardio a 100% trust score.
Tap To Sell Your Card for Cash
Sell Amazon Gift Cards for Cash App on Reddit
Cash App has etched a big market share of mobile payments since its launch in 2013. The wallet is versatile and allows you to buy in-store without a bank card or even transfer funds from your wallet to others like Earnin and Venmo.
Looking to get Cash App money for your Amazon gift cards? Here is how:
7. GCX Subreddit
Beyond being a leading social news forum, Reddit has sub-platforms that allow users to use barter of items for others that you need more or for cash.
You just need to find a trustworthy buyer interested in gift cards and negotiate on payment methods and pricing. The buyer will then need further proof of the gift card amount.
Upon agreement, the seller sends the card code to the buyer via private message. The buyer then makes the payment after verifying the receipt of the claim code.
The exchange has a wide range of payment options as per your agreement with the buyer; they include Venmo Cash, PayPal Cash, Cash App, or other mobile services.
The top Subreddit for gift card selling is r/giftcardexchange (GCX). Over 110,000 traders use the platform to sell cards of all brands.
The forum was created in early 2011 and has since seen some traders exchanging 350+ gift cards. Typical prices on the various Reddit forums get you 70% to 80% of the item's value.
Click Here to Join r/giftcardexchange
Sell Amazon Gift Cards for Crypto
Cryptocurrency is an agreeable mode of payment for digital products on most online marketplaces. The option is especially favorable for anyone looking to invest and trade in the likes of Bitcoin Litecoin, ACash, and Ethereum.
To boost your crypto wallet, here are places that get you crypto in exchange for gift cards:
8. GiftCash.com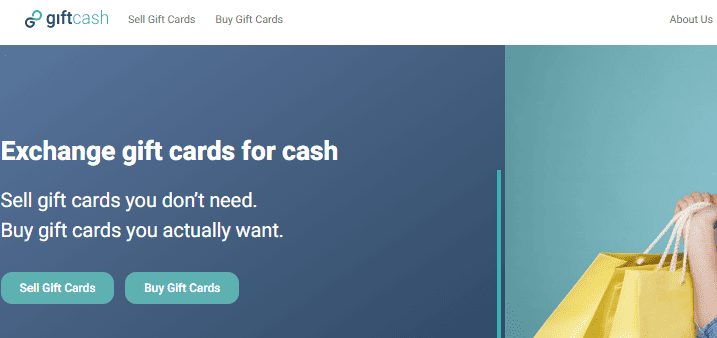 GiftCash is a US-based platform that deals in the purchase and sale of gift cards from over 150 retailers online. On GiftCash.com, you can sell Amazon e-gift cards for cash.
To make a gift card sell, you need to;
Enter the vendor name and the value of your card and click "Get Offer".
GiftCash makes an offer amount for your card based on the market evaluation. To proceed with the sale, accept the offer.
GiftCash has many payout options for you including PayPal, direct deposit, and cryptocurrencies like BTC, BCH, USDT, and ETH
It has an average rating of 3.0 on Trustpilot from over 600 reviews. Most reviewers complain about the long payment duration it takes.
Currently, the minimum Amazon card value that you can trade on the site is $25; the maximum value is $2,000. GiftCash charges up to 7% in commissions and fees.
Start Selling Gift Cards on GiftCash
9. CoinCola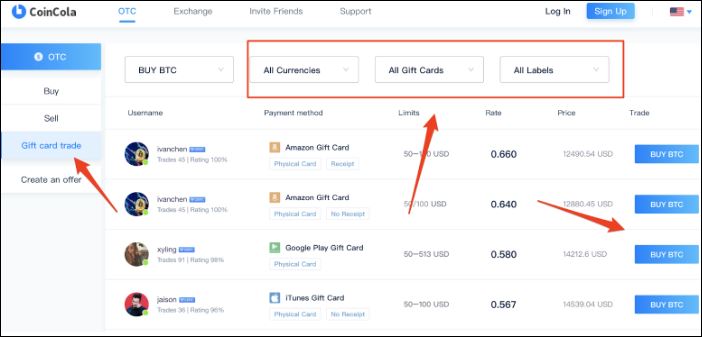 CoinCola is a worldwide marketplace for the trading and exchange of cryptocurrency. They offer an efficient P2P, spot/margin, and (in our case) gift card trading venue in exchange for cryptocurrency.
To sell Amazon digital gift cards for crypto, you need to;
Navigate to your CoinCola account.
Click Gift Card, Trade Market.
Choose 'Gift Card' and then specify the vendor (Amazon).
Select your preferred offer and click "buy BTC" to proceed with the order.
Review the offer information and confirm by clicking "BUY NOW".
Upload the card image, mark it as paid, and wait for the vendor to release the Bitcoin.
CoinCola charges 0.1% of the exchanged amount as a commission but is free for new users.
Want to earn more? Share your CoinCola referral link and get 40% of your friend's earnings for a year. Newbies get up to $100 in welcome bonuses.
Create a CoinCola Trader Account
Sell Amazon Gift Cards for Cash Near Me
You can also get cash for your gift cards from buyers in your neighborhood. The trade is made possible via online and local marketplaces that allow filtering for buyers' locations. Such places include;
10. eBay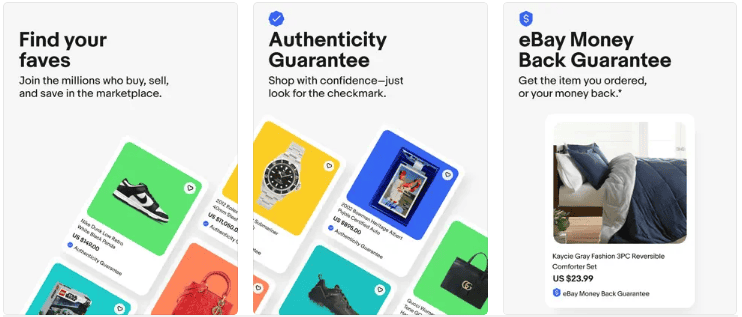 Well, we know any article about online sales would be incomplete without mentioning eBay. The site allows you to list your gift card for sale, seamlessly and conveniently.
Listing on eBay is free for the first 250 listings, each month, and charges $0.35 per listing thereafter.
However, you are the one to meet the shipping cost of your card on eBay.
To sell your Gift card on eBay, you need to:
Write a brief description of your card.
Take quality photos of the card.
Select your preferred purchase format between either 'Buy it Now' for quick sales and 'Auction' to assess the best price possibilities.
Select your preferred price and shipping service. (include local Pickup if you are selling locally.
EBay makes payouts within two business days after the buyer makes the payment after deducting 10-15% as commission. The site pays you via your checking account or debit card (Mastercard or Visa).
Sign Up for an eBay Seller Account
11. Craigslist
Craigslist is a top listing service for jobs, services, events, gigs, and items for sale. Here, you can list the spare gift card for free, without even having to create an account.
The upside to it is that Craigslist allows selling Amazon gift cards without having to incur commission and can keep your identity anonymous on the site and still receive responses from potential customers.
However, posts on Craigslist expire after 30-45 days and you have to keep a vigilant eye on scammers.
List Your Gift Card on Craigslist
12. Amazon Gift Card to Cash Converter via Retail Arbitrage
Is there a way to directly convert an Amazon-branded gift card into cash? The answer is a big NO. While there are gift cards that can be added to mobile wallets for cash, the idea of a gift card is to utilize the value for retail purchases.
However, there is a bit of a workaround if you are interested in turning gift cards into cash and earning a profit.
The method is known as retail arbitrage. To turn change gift cards into cash through this process:
Browse through Amazon to find sales offers and discounted goods.
Buy discounted goods using your gift card as payment.
Next, sell the bought items on e-commerce websites that offer the best prices.
Though the process is complex and time-consuming retail arbitrage is commercially better than most options to 'sell my Amazon gift card online'.
Best Site to Sell Amazon Gift Cards
Selling gift cards in a simple and efficient manner requires listing your items on trusted sites. This calls for selling through the best websites in the gift card industry.
So, if you are left wondering what site can I sell Amazon gift card? My top 3 picks include:
13. GameFlip
Gameflip.com is among the largest and most renowned online gaming marketplaces. Moreover, it is one of the safest platforms for person-to-person gift card sales.
To sell your unused gift items, as well as games, on GameFlip, you need to list your gift card at 2% to 15% off buying price via the website or GameFlip App.
Your sale amounts are immediately sent to your Game Flip wallet after the buyer receives, redeems, and rates your gift card.
Later, you can withdraw your GameFlip wallet balance to your Bank or preferred payment account. Accepted payment options include Alipay, Google Pay, Apple Pay, and all major credit cards.
Note, Gameflip takes an 8% commission for your sale and a 2% digital fee.
It, however, has a poor rating of 2.7 stars on Trustpilot with multiple complaints about delayed access to funds and poor customer service.
Register on Game Flip to Sell Gift Cards
14. Buy Back World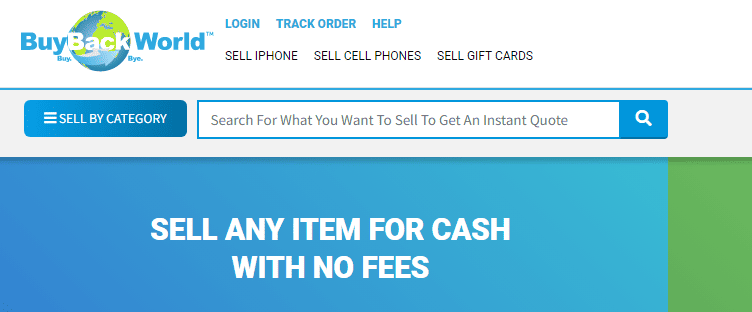 BuyBackWorld is a website that helps you convert unused items and gadgets to cash. Here, you can also post your gift card for sale and they will instantly give you a quote sale price for the item that you need to accept to proceed.
Moreover, you can receive payment for your Amazon card through Paypal, Venmo, or through Check. Each of the methods varies in the duration of receiving payments.
Currently, BuyBackWorld only accepts Amazon cards of between $20 and $5,000. Also, the site pays a reduced amount compared to your gift card value – 25% off.
15. Amazon Gift Card Exchange Kiosks
Exchange Kiosks are machines for converting gift cards to cash at a cost. The kiosks are commonly found in grocery shops and shopping malls.
They are self-service machines that give a quoted value for your gift card once you insert it.
Accepting the quoted price auto-generates a printed voucher that you exchange for cash at the counter.
Well, exchange kiosks offer a fast and simple way to exchange your card for cash near you quickly, but there are charges for it.
Typically, the machine charges 10% to 40% of the value of your gift for the service.
Caution: Coinstar kiosks were used to dispense cash vouchers for gift cards. The vouchers were valid for up to 48 hours. The company has, however, reversed the service; they now take coins in exchange for gift cards and other items.
Amazon Gift Card Resale: FAQs
1. Can I Transfer an Amazon Gift Card to My Bank account?
No, Amazon does not offer a way to transfer their gift cards into the user's bank account. The product is designed to be redeemed for 'virtual' money that can only be applied to your balance during Amazon checkout.
Through the methods discussed above, however, you can work around the limitation to grow your bank account. Basically, you'll have to sell your gift for cash and credit the amount into your bank.
2. How Do I Convert My Amazon Gift Card to Venmo?
You can't add Amazon cards to your Venmo account. The wallet, and many others, only accept brand-name cards such as Visa. For store-brand cards, you'll need to sell the item on the likes of GameFlip and CoinCola, at a loss, then deposit the money to your Venmo.
3. How Do I Convert My Amazon Gift Card to PayPal?
To turn a gift card into PayPal money first sell the card online via sites like eBay, Raise, and Crafin, then send the cash to your PayPal.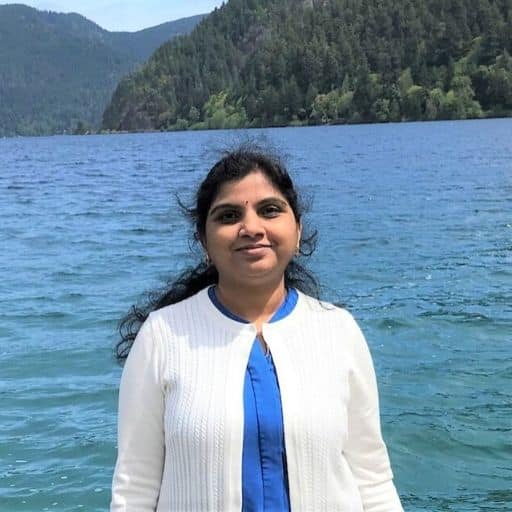 Howdy Folks, thanks for stopping by my blog.
I'm Swati, a proud mom, dedicated side hustler, full-time blogger, and a recognized millennial work-at-home expert. My expertise has been featured on esteemed platforms such as Forbes, CEO Blog Nation, Referral Rock, Vital Dollar, Databox blog, and many more. I have embarked on this incredible journey to share my firsthand experiences in the world of online income generation and to assist all of you in earning money from the comfort of your homes.
Join me in my mission to revolutionize the way we make money and achieve financial freedom. Trust me, it's not as challenging as it may seem!
Together, let's explore the boundless opportunities and pave our paths towards a prosperous future.