If you know how to pay with Cash app in store without a card, you shouldn't be inconvenienced just because you forgot your card or haven't received it yet.
With Cash App and some account balance or link to your bank account, you can shop in-store or online with ease. Admittedly, the Cash App card makes it even easier but does not in any way limit you.
So, if you don't have a card, can you pay with Cash App at stores? Definitely!
You only need to use the store's contact number, cashtag username, or email address to complete the transaction. You can also scan the Cash App QR codes to pay at stores where QR codes are applicable
This article takes you through how to use Cash App without a card to make purchases online and in-store.
How To Pay With Cash App In Store Without Card?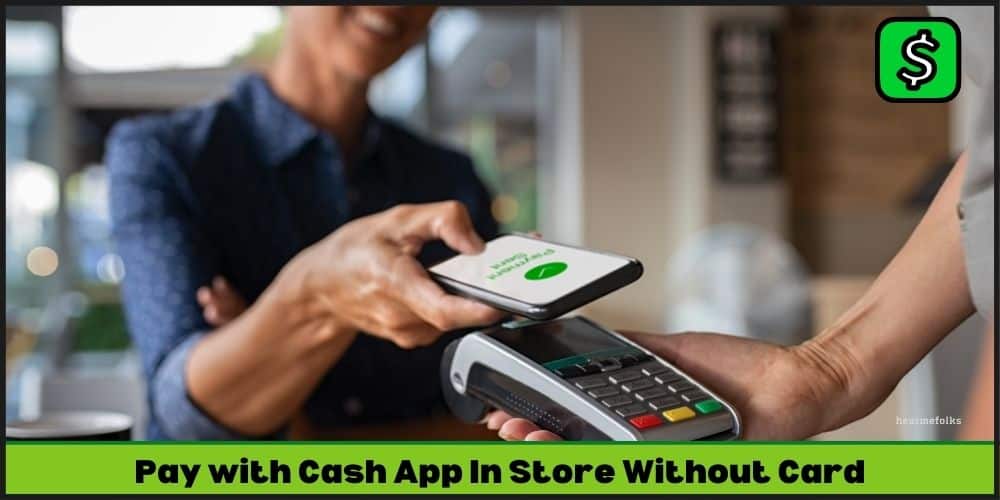 With your Cash App, you can buy from most shops that accept Visa. Here is how to go about it:
Access Cash App on your mobile device
Key in the payment figure
Key in the outlet's username which can be their contact number, email address, or Cashtag.
Fill in the reason for the payment
Click on 'Pay'
Alternatively, you can scan the Cash App QR code at the point of sale to make your payments. Notably, not all merchants accept the Cash App QR code scan mode of payment so you might want to inquire from the store's attendants before initiating your payment.
How do I pay with Cash App scan? You need to just use the Cash App QR scanner as explained below:
Open the payments tab on your Cash App designated as '$'.
Touch the QR code scanner.
Scan the QR code provided by the store.
And follow the directions to validate and complete the transaction.
Can you use Cash App without a Card? This is a question you need to ask the attendant, when shopping in-person, before filling your cart.
Basically, a store with this mode of payment have the Square POS App installed on their point of sale devices. After the attendant keys in the dollar amount of purchase, a QR code is generated for the customer to scan.
How to Pay With Cash App Online Without a Card?
If you are shopping online, opt for Cash App Pay at the checkout.
This action takes you to the Cash App if you are using your phone. You can then use the store's phone number, cashtag, or email address to make your payment as outlined earlier.
If you are using a desktop device, you can scan the QR code on the store's website and follow the steps to complete your transactions.
Where Does Cash App Take Funds From?
Cash App utilizes the funds in your Cash App balance. The Cash App balance comprises money you have received via the app and at times, momentary top-ups from a linked bank account that happen during a transaction to make it successful.
Linking a bank account is not a prerequisite for using the Cash App. However, a linked source of funds comes in handy when the Cash App balance is insufficient to make a payment.
If the Cash App balance is not enough to cover a transaction and there's no linked bank account, the payment does not go through.
Note, to get a Cash Card, you have to verify your Cash App account with SSN.
How to Connect a Bank Account to Cash App?
As explained earlier, a linked bank account ensures that funds are available to make payments even when your Cash App balance runs low.
To connect your bank to Cash App:
Click on the profile icon on Cash App
Go to 'Linked Banks'
Click on 'Link Bank'
Scroll or use the search bar to find your bank and tap on it.
You will be redirected, via Plaid, to your bank's login credential page – enter the required information.
Follow the steps to link the accounts.
Depending on your bank, the steps may vary and so will the authentication process for sending the security code. Also, you'll have the chance to choose which of your bank account type to use for the funding; checking or savings.
Moreover, the app allows you to remove or replace a linked account:
On your profile, click on 'Linked Banks'.
Choose the bank you want to make changes to.
Select 'Remove Bank' or 'Replace Bank'.
Respond to prompts accordingly.
How To Order Cash App Cash Card?
Cash App Cash Card is a free debit card with which you can buy goods and services online and in-store using money in your Cash App balance.
The Cash App Cash Card can also be used to withdraw money from ATMs or to move money from your Cash App wallet to your personal debit card or bank account as long as you are 18 years or older.
Outlets that accept Visa will also accept the Cash App Cash Card.
Here's how to order yours:
On the Cash App main screen, click on the Cash Card tab
Select 'Get Cash Card'
Choose 'Continue'
Follow the prompts
The prompts that you will require to respond to include selecting your bank, signing into your bank account, and verifying your identity via mail or text.
The Cash Card takes a maximum of 10 days to arrive and is usable immediately you scan its QR code to verify.
How To Add Your Cash Card to Google Pay from Cash App?
Wondering how to use Cash App in store without card? Find out if the merchant accepts Google Pay or Apple Pay, especially when buying phones or accessories.
Google Pay helps you to make in-app, in-person, and online payments with ease using Android smart devices and it also works with a Cash Card.
Here's how to connect the two on the Cash App end:
Touch the Cash Card icon on the Cash App main screen.
Touch the Cash Card image.
Go to 'Add to Google Pay'.
Follow the directions.
You will be redirected to Google Pay to fill in your info, including your address.
Type the details of your Cash Card.
Accept the terms and conditions and click Accept & continue.
Give the app seconds to connect with the card issuer, then click Got it.
Link Cash App to Apple Pay: How To Add Your Cash Card to Apple Pay from Cash App?
Apple Pay works like Google Pay but for iOS devices. It can also be use with Cash App.
How do I add Cash App to Apple pay? To link Cash Card to Apple pay:
Click on the Card symbol on the Cash App
Touch the Cash Card image
Choose 'Add to Apple Pay'
Go with the prompts
How Do I Pay with a Barcode on Cash App?
A barcode is not used to pay on Cash App; it is used to make paper money deposits into your Cash App balance. You can deposit between $5 and $500 in one deposit, $1000 in 7 days, and $4000 in 30 days.
To do a Cash App barcode deposit:
Go to the main screen on your Cash App
Tap on the banking or dollar icon
Choose 'Paper Money'- This opens to a map where you can find a nearby deposit location
Choose a suitable location and go to the cashier
On your Cash App, choose 'Show Barcode' and give the attendant the top-up money.
Once the barcode is scanned, the deposit is initiated.
How To Get Cash App Account Number Without Card
A Cash Card is a key product of Cash App that allows you to make payments and ATM withdrawals. However, Cash App allows users the use of a bank account, like you expect when transacting via a traditional bank.
To get your banking details: Open Cash App and click the money tab- your unique account number is displayed below your Cash App balance. The screen also displays your account's routing digits.
FAQs
1. Can I Use Cash App In Stores Without a Card?
Yes, you don't need to have a card to pay via Cash App. You can use the merchant's phone number, email address, or Cashtag username.
Can you scan Cash App to pay at store? Yes, using the this payment option, the cashier presents you with a QR code from a Square Cash POS device for you to scan using your Cash App.
2. Can I Tap My Phone To Pay With Cash App?
The equivalent of tapping your phone to pay with the Cash App is using your phone to scan the QR code at the point of sale. You can also tap to pay when shopping online by scanning a QR code at the point of check out on your desktop.
3. Where Can I Use Cash App? What Stores Accept Cash App Payments?
You can use Cash App on shopping outlets that accept Visa. That said, not all businesses have this provision so it is important to inquire before making your purchases.
Good examples of stores that accept Cash App include Walmart, Adidas, Hulu, Instacart, Ambercrombie & Fitch, Nordstrom, Nike, and Samsung.
4. What Online Stores Take Cash App?
Online stores that accept Cash App payments include grocery stores, gaming shops, clothing stores, pharmacies, footwear stores, jewelry shops, wellness stores, food servicing apps, and supermarkets among others.
5. Can I use Cash App QR code at Walmart?
Yes, Walmart is one of the stores where you can scan the Cash App QR code to pay for purchases. Also when looking at "what stores accept Cash App QR code", Target, Amazon, and Forever 12 feature prominently.
6. Can I link my Cash App to Google Pay?
Yes, you can link Cash App to Google Pay by adding Google Pay to your Cash Card.
7. How Do I Enable TAP Pay on Cash App?
As long as your Cash Card is active, you can use it for TAP pay or contactless payments. Cash cards possess Near-Field Communication (NFC) technology which allows you to tap your card at payment readers at the point of sale to make your payment in seconds.
8. What Food Apps Take Cash App?
When looking to pay via Cash App without a card, you are bound to come across online food ordering services. Food apps that accept Cash App include DoorDash, GrubHub, and GoldBelly. Note, while some services will insist on payments via the Cash Card (Visa), others accept direct payments from your Cash App balance.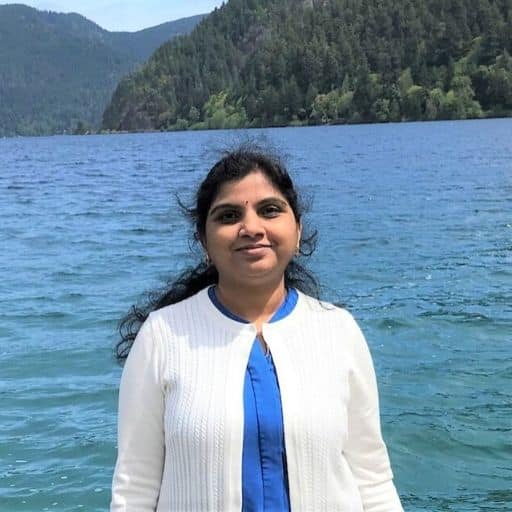 Hey Folks, thanks for stopping by my blog!
I'm Swati. I'm a mom, side hustler, full-time blogger and a millennial work-at-home expert featured on Forbes, CEO Blog Nation, Referral Rock, Vital Dollar, and Databox blog. I embarked on this impeccable journey to expose my online monetary experiences and help you all earn money from home. Come join my make money revolution and attain financial freedom – it's not as hard as you think!