If you have questions on how to transfer money from Google Pay to Cash App, this article has you covered.
Quick Answer: You cannot transfer money from a Google Pay account straight into a Cash App account. However, there are several tactics, involving a shared linked bank account or debit card (Cash Card), that can help you move cash from Google Pay to Cash App.
Google Pay allows you to make purchases within Google Play's Android apps and pay at participating tap-to-pay POS terminals.
The service is available in most parts of the globe and supports Visa, JCB, Discover, American Express, and other major card networks.
Cash App, on the other hand, apart from making P2P cash transfers, the app allows users to make money fast through stocks and Bitcoin investments.
To enjoy the varying features, it might be imperative to move funds from the balance in one app to the other.
Below, we tackle questions on how to transfer money from Google Pay to Cash App and how to use the Google Pay send money feature among many other queries pertaining to these leading digital wallets.
Does Google Pay Work With Cash App?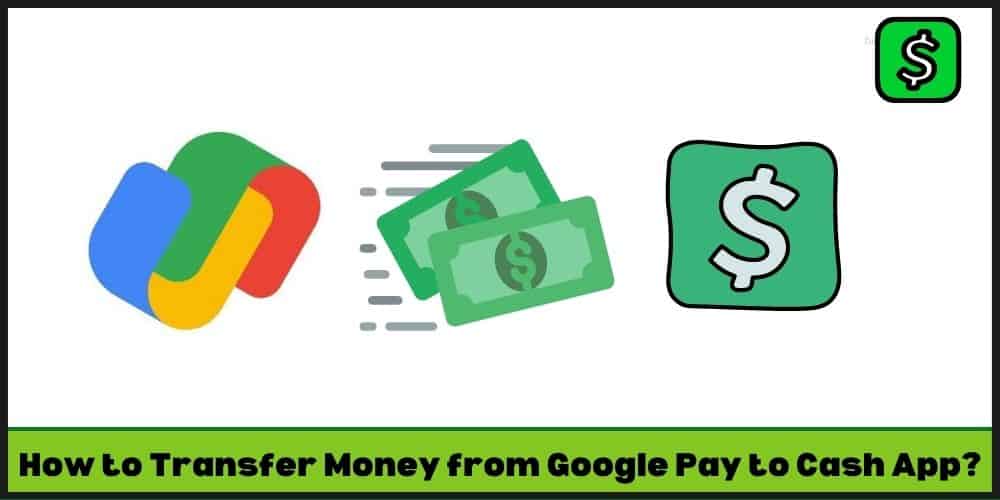 If you are new to these two digital wallets, you may be wondering whether the two are compatible.
Sadly, there is no straight way of linking Google Pay to Cash App. To make a transfer from Google Pay to Cash App, you need to utilize the services of other financial platforms such as a shared bank account.
That said, Cash App does offer a free debit card that's powered by Visa, which is among the cards accepted by Google Pay. As such, adding your Cash Card allows you to fund Google Pay using your Cash App balance.
To understand how to initiate the transactions, let's look at how to make money transfers from Google Pay to Cash App and vice versa.
Can I Transfer Money from Google Pay to Cash App?
Yes, indirect transfer of money from Google Pay to Cash App is possible, though not easy. Instead of a direct link you have the option of connecting a shared bank account or using your Visa Cash Card to transfer funds.
Being competitors, it is understandable why the two apps lack a direct connection with each other.
However, the aspects they share such as allowing connection to a bank and debit cards make transfers from Google Pay to Cash App possible.
How to Add Cash App to Google Pay Without a Card?
Creating a link between Cash App and Google Pay doesn't entail much and moreover, you can do it even without having your Cash App card at hand through the following process:
Launch your Cash App.
Tap on the card image.
You will be directed to a screen with an image of your Cash Card, click on it.
Find the Add to Google Pay option and tap it.
You will be redirected to Google Pay to fill in your info, including your address.
Type the details of your Cash Card.
Accept the terms and conditions and click Accept & continue.
Give the app seconds to connect with the card issuer, then click Got it.
Completion of this process means you have successfully added your Cash App to Google Pay and can now pay with Cash App without card.
How to Transfer Money from Google Pay to Cash App Without Card?
Without a card, moving cash from Google Pay to Cash App needs you to have a shared bank account to act as an intermediary.
Once you have linked your (bank) account to both Cash App and Google Pay, make a withdrawal from Google Pay to the card and later deposit the amount into your Cash App.
You can initiate the link by making a test money deposit to your account from Google Pay:
Log in to your Google Pay and click on your profile.
Tap your balance then click Transfer Out.
Specify your preferred transfer amount and click Next.
Click on add bank and specify your account and routing number.
Click By [date] (No fee)
Click Add bank account.
Choose Enter your account & routing number.
Add the details as prompted; bank name, type of account, and routing info.
Click Continue.
Finish the transfer by tapping Got it.
For the test transaction, $1 is sent to your account. The money arrives within 3 days and bears the label "GOOGLE".
After the transfer is successful, you now need to withdraw money from your Google Pay to the bank account.
Here is how:
Launch your Google Pay.
Click your profile icon, then scroll and click your Google Pay balance.
Click Transfer out.
Key in the amount of transfer and click Next.
Choose your payment method; in this instance, tap your bank account.
Click Transfer out.
Validate the transaction.
Immediately the bank account is credited, you can then deposit the money into your Cash App, which will instantly show in your Cash App Card:
Launch your Cash App and click the Banking Tab.
Tap Add Cash.
Enter your preferred deposit amount and click Add
Validate your transaction.
So, how do I transfer my Google Pay money to my Cash App Card? Any method that you use to add money to your Cash App will do since the app's balance and Cash Card balance are connected.
Important read: How To Move Cash From Cash App to Green Dot
How to Link Google Pay to Cash App?
To integrate Google Pay with Cash App, you can either add a Cash App Card to Google Pay or link both your two digital wallets to a mutual bank account.
Creating a connection between these two bridges the transfer gap created by their lack of direct compatibility, allowing users to use Cash App tap pay with phone to Google Pay and vice versa.
To create a link between Cash App and Google Pay, you can also use a Cash App card that is linked to your Google Pay for simplicity of transfers.
Through your Google Pay, you can add your Cash Card as a payment card.
Launch your Google Pay and Log in.
Tap the add sign(+).
Click Payment Card.
Click the New credit or debit card option.
Tap the camera icon to scan your card.
You can also tap Enter details manually to key in details about your Cash Card (including CVV and expiration date)
Tap Save, then go through the terms before hitting Accept.
Once you are done with this process, you may be asked to verify your Cash Card to enable access to your Cash App balance on Google Pay.
As part of the verification, Google Pay may also send a little amount (cents) to your card. The amount disappears soon after and does not change your card's balance.
Lastly, you'll get a message confirming the synchronization and all you need is to learn how to tap pay with Cash App wherever Google Pay is accepted.
How Long Does It Take To Transfer Money From Google Pay To Cash App?
You will have to wait longer when transferring from Google Pay to a linked bank account and later to Cash App. The transaction takes 3-5 business days and is usually a free transaction, depending on your bank.
Typically, a transfer via your Cash App debit card is instant. The transaction, however, costs you 1.5% of the transfer amount. The lowest charge is $0.31.
The best part is that Cash App does not charge any fees for deposits to personal accounts. Nevertheless, your bank may charge when sending money to your Cash App.
How to Move Google Pay to Cash App? Final thoughts
Can you Google Pay to Cash App? Short answer: You cannot send money straight from a Google Pay account to a Cash App account.
Nevertheless, through the services of financial intermediaries like a linked bank account or Cash App Card (issued by partner banks), the link is achievable.
Any of the two approaches will efficiently transfer funds to your Cash App, with using a Cash Card being the fastest of the two methods.
Finally, it's worth noting that Cash App is not a banking institution, which is why the routing bank information is provided by Sutton or Lincoln bank, while the Cash Card is powered by Visa.
Also Read: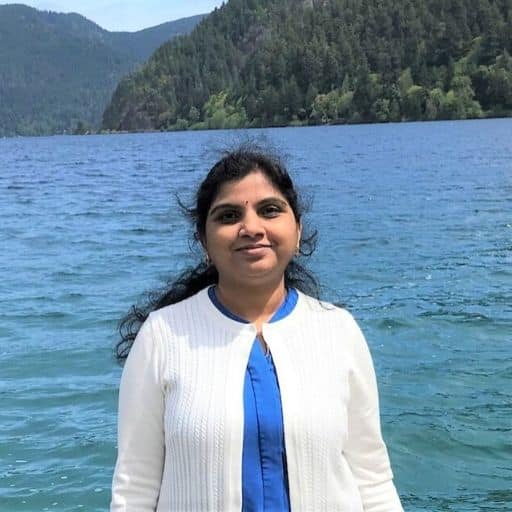 Howdy Folks, thanks for stopping by my blog.
I'm Swati, a proud mom, dedicated side hustler, full-time blogger, and a recognized millennial work-at-home expert. My expertise has been featured on esteemed platforms such as Forbes, CEO Blog Nation, Referral Rock, Vital Dollar, Databox blog, and many more. I have embarked on this incredible journey to share my firsthand experiences in the world of online income generation and to assist all of you in earning money from the comfort of your homes.
Join me in my mission to revolutionize the way we make money and achieve financial freedom. Trust me, it's not as challenging as it may seem!
Together, let's explore the boundless opportunities and pave our paths towards a prosperous future.