Are you into money transfer apps and interested in how to send money from Chime to Cash App? This post explores how to use Chime with Block's Cash App.
First things first, but does Chime work with Cash App? Yes, it does!
From the Cash App account, users can link their Chime card via the "Add Bank" feature. You then have to sign in on your Chime account to complete linking the two accounts.
Once the link is approved, you can move money from your Chime card to your Cash App, instantly.
Chime and Cash App are not banks but rather fintech platforms that provide mobile banking and funds transfer services.
However, the apps partner with FDIC-insured banks to provide a wide range of banking facilities, including unique routing numbers for direct deposits.
For example, Cash App ACH transfers are supported by two banks, Sutton and Lincoln Savings.
Simply put, Cash App and Chime are legit financial platforms. So, how do they work together? Let's find out:
How to Send Money from Chime to Cash App?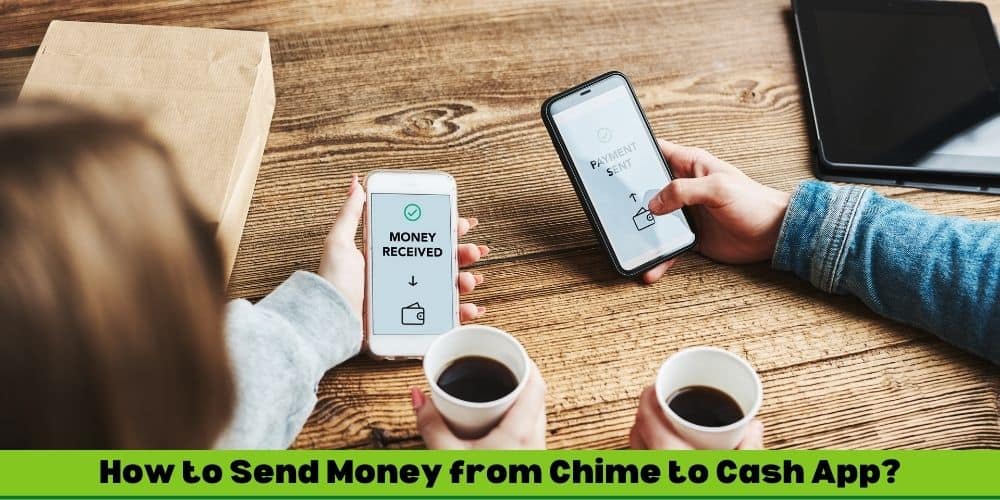 Chime to Cash App instant transfer transactions require you to add your Chime Bank debit card as one of your linked debit cards on your Cash App.
The transfer can also be achieved by adding Chime Bank to your list of linked banks on Cash App.
How to Link Cash App to Chime?
Starting with the first approach, here are the steps to follow:
Launch Cash App on your phone or browser and sign in.
Tap the profile icon. Your Account menu will open.
Tap Linked Banks.
Click on Link Debit Card.
Key in your Chime Visa Debit Card number.
Tap Add Card and follow the prompts.
Once your card has been approved and linked to your Cash App, you can now make the transfer of up to $1,000 per 30 days rolling. To move money from Chime:
Launch Cash App and click on the My Cash Tab icon.
Click Add Cash.
Key in the amount.
Key in your Cash PIN or use Touch ID to complete the transfer.
Also Check Out: How to Send Money from GreenDot to Cash App?
How to Transfer Money from Chime to Cash App without a Debit Card?
The second answer on how to send money from Chime to Cash App is by linking the two accounts without the use of your Chime card.
Sign in to your Cash App.
Click on the profile icon.
Your Account menu will display, click Linked Banks.
Click on Link Debit Card.
Tap No Card?
Read the message that displays and tap Continue.
On the next page, type "Chime" in the search bar.
Tap Chime in the search results.
Key in your Chime account login details.
Linking the two accounts is made possible via the Plaid data transfer network that works with both Chime and Cash App.
Read: Does Plaid Work With Cash App?
How to Transfer Money from Cash App to Chime?
Linking Chime to Cash App allows you to fund either account from the other's account balance. To fund your Chime account, you just need to "Cash Out" on Cash App.
Go to your Cash App home screen and click the Money tab.
Click Cash Out.
Choose the amount and click Cash Out.
Select the transfer speed; Instant or Standard.
Key in your Cash App PIN. To authenticate ownership of the account, the Touch ID will also do.
Note, Cash App allows users to only link a single bank account for every single account.
What this means is that you have to replace any other bank account linked to Cash App with your Chime bank or Chime debit card.
To replace your linked account on Cash App:
Click on your Profile Icon.
Click Linked Banks.
Choose the listed bank account.
Tap Replace Bank.
Follow the instructions to add your Chime account.
How Long Does it Take to Transfer Money from Chime to Cash App?
Sending money from one Chime account to another is instantaneous; the same applies to transfers between two Cash App accounts.
However, when moving funds between the two apps, the transfer can take up to three business days to reflect on your account.
Due to security reasons, Chime to Cash App money transfers can drag on for up to 5 business days. To speed up the process, Cash App offers "Instant" Cash Out which comes at a fee.
Is Sending Money from Cash App to Chime Free?
A Standard Cash Out from Cash App is free, which is one of the major perks of having a Cash App account. However, when you need the money moved instantaneously, you can choose the Instant Cash Out option on Cash App at a fee of 0.5% to 1.75% of the amount you are withdrawing.
Can You Transfer Money from: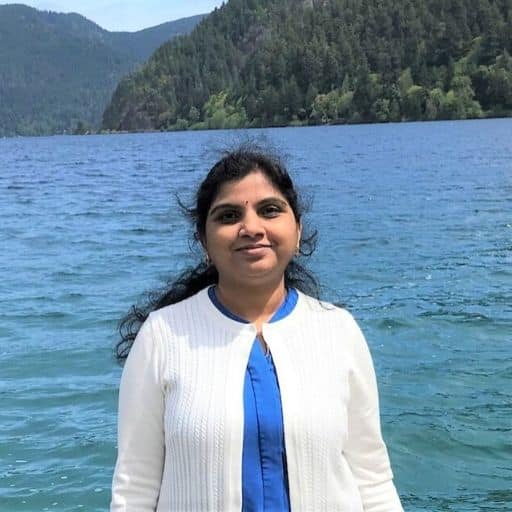 Howdy Folks, thanks for stopping by my blog.
I'm Swati, a proud mom, dedicated side hustler, full-time blogger, and a recognized millennial work-at-home expert. My expertise has been featured on esteemed platforms such as Forbes, CEO Blog Nation, Referral Rock, Vital Dollar, Databox blog, and many more. I have embarked on this incredible journey to share my firsthand experiences in the world of online income generation and to assist all of you in earning money from the comfort of your homes.
Join me in my mission to revolutionize the way we make money and achieve financial freedom. Trust me, it's not as challenging as it may seem!
Together, let's explore the boundless opportunities and pave our paths towards a prosperous future.