Did you know that you can transfer money from Green Dot to Cash App? All it takes is linking your GreenDot Cash Back Card to your Cash App account via the "Link Debit Card" feature.
After that linking is approved, you can move funds from your Green Dot card to your Cash App.
Green Dot is arguably the largest issuer of prepaid debit cards in the world. The fintech company also provides payment solutions for the likes of Uber and Apple Pay.
With a Green Dot account, you can receive and transfer direct deposits into your bank account.
Simply put, this is a versatile mobile money wallet that is invaluable in today's economy that relies heavily on digital payments.
Similarly, Cash App is a legit banking and P2P money transfer platform that also allows users to invest via a mobile app. The app also comes with a customized debit card as well as direct deposit features.
This post explores GreenDot money transfer to Cash App and the charges involved. Can you transfer money from Green Dot to your bank account or a Netspend account? Read on to find out.
Can You Transfer Money from GreenDot to Cash App?
Yes, It is possible to transfer funds from your Green Dot account to your Cash App via Green Dot's Cash Back Reloadable Visa Debit Card.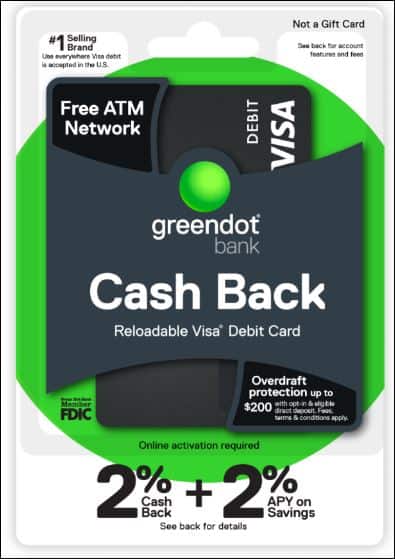 This is a reloadable Visa Debit card that earns the user 2% cash back on their online shopping.
Green Dot does have other Visa debit cards:
Visa Debit: An everyday card for banking.
Pay As You Go: A pay-per-use debit card that does not charge you any monthly maintenance fee.
GO2 Bank: A Visa card for mobile banking with no monthly fees.
Cash App does not work with most prepaid cards. The only exception is government-based cards used to disburse benefit payments.
However, the Green Dot Unlimited Cash Bank card is a blend of a prepaid Visa Card and an online banking account that makes it easy to add to your "linked accounts" on Cash App and transfer money between the accounts.
How To Send Money from GreenDot to Cash App?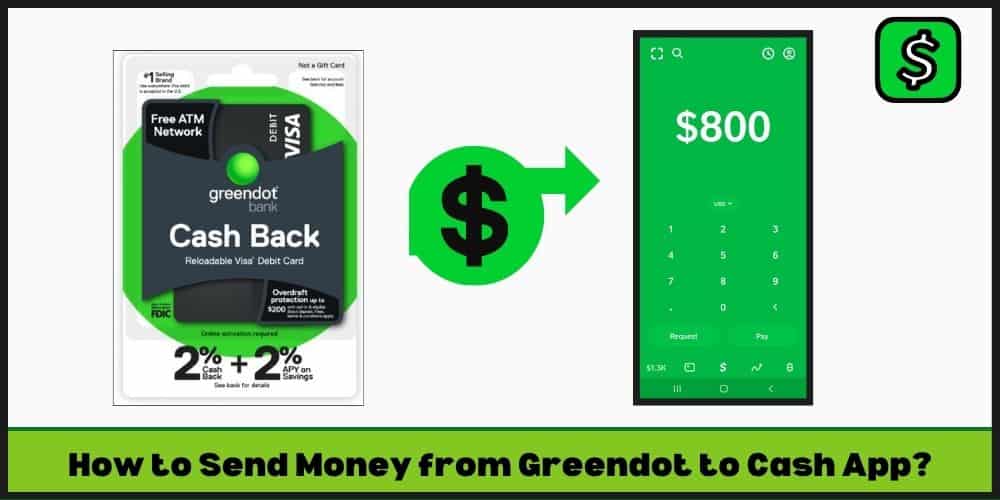 To move money from your Cash App account to your GreenDot account, start by linking your the GreenDot Unlimited Cash Bank Card to your Cash App. Follow the steps below:
Go to the Cash App home screen and tap your Profile Icon.
Choose "Linked Banks".
Select the "+Link Debit Card" option.
Enter the debit card's information. The information required by the prompts includes the card number, its expiration date, and verification code: a 3-digit number on the back of your debit card.
Now, to send money from your newly linked cards;
On the home screen click My Cash Tab.
Click Add Cash.
Key in the amount you want to transfer.
Key in your Cash PIN to authorize the transfer. You can also use your Touch ID.
The funds will credit your Cash App account and debit your Green Dot account instantly.
Note, moving funds from a linked bank account to grow your Cash App balance is a free service.
You can use your new Cash App funds to send to other Cash App users, pay for services, buy stuff online, or buy stocks and bitcoin.
You can also transfer funds from Green Dot to Cash App using a third-party wallet like PayPal.
Start by linking your Green Dot card to your PayPal Account:
Launch your PayPal and tap on My Account.
Choose Add Funds.
Select Add MoneyPak Funds from the options.
In the form that appears, key in the 16-digit number at the back of your GreenDot MoneyPak card. You'll also have to enter your name, address, Social Security number, and birth date in the relevant fields.
Click Continue and wait for a confirmation email.
From your email, open the confirmation link then go back to your PayPal.
You can now add money to your GreenDot from PayPal, then send it to your Cash App.
Also Read: How to Send Money from Cash App to PayPal?
How To Open a GreenDot Account?
The Green Dot bank is famous for its wide range of prepaid debit cards. The facilities make it easy to shop both in-person and online.
With the Unlimited Cash Back bank account, you get 2% cash back on purchases and 3% APY on your savings.
The company also partners with the likes of Uber to provide users with reloadable prepaid debit cards for ease of payment.
To access the cards, you need a Green Dot account.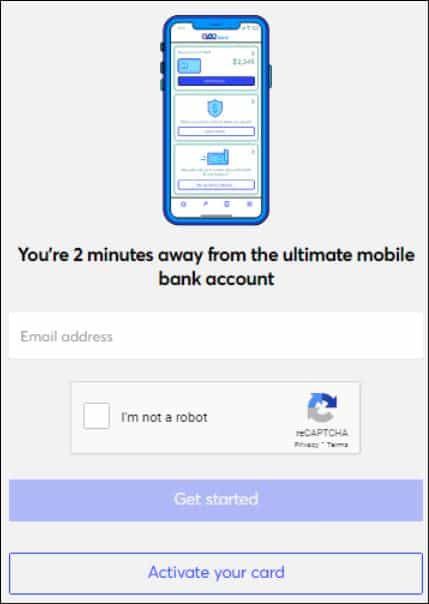 Go to www.greendot.com and tap Open an Account.
You'll then be required to type your email address and enter Captcha.
After Captcha resolves, click Get started.
Follow the prompts to get your GreenDot account approved.
It takes 7 to 10 days for your personalized debit card to reach the home address that you provided during account registration. However, the card is not mailed ready to use and needs to be activated.
You can activate the card through the Green Dot app or the browser version.
At the official GreetDot website home page, click the Register/Activate tab- next to the Open an Account tab.
On the next page, enter your Visa card number (16 digits), the expiration date in the required format, and the security code (CVV). Next, complete Captcha and click Next.
Follow the prompts to complete the activation. Green Dot's prepaid and Cash Back Visa cards are also available at stores such as Kmart, Walgreens, 7-Eleven, and CVS Pharmacy.
The cards issued by stores are temporary and aren't personalized with your name.
Additionally, the cards are not reloadable and are charged a monthly fee of $9.95, unless the card is loaded with $1,000 for the month.
How To Transfer Money from GreenDot Card to Bank Account?
You can move money from your GreenDot account to another bank account through the ACH transfer.
The Automatic Clearing House is a network that allows the electronic movement of money from one bank account to another, in a different institution, securely.
ACH transfers require a bank name, address, and your unique bank account number. This routing information is what makes direct deposits possible.
Green Dot's routing number is 124303120 for the bank's Pasadena, CA main branch.
To initiate a debit direct deposit from your account to a bank account.
Open GreenDot and sign in to your account.
Click Transfer Money.
Next, follow the prompts to key in the bank account's routing information and the amount, before submitting.
Note, direct deposits normally take at least 3 business days to complete. Additionally, GreenDot uses the Plaid data transfer network to link your bank account to your digital account.
It is also worth noting that GreenDot may disable ACH debit transactions from time to time.
How to Transfer Money From Cash App to GreenDot Card?
While it's possible to transfer funds from Green Dot to Cash App using the Cash Back Black card, moving money in the reverse is impossible.
Cash App requires the recipient to have a $cashtag, phone number, or email address associated with their Cash App account to receive money.
How to Receive Money from Green Dot?
To receive money from a Green Dot user, you need a personal Green Dot account plus an active chip-enabled debit card associated with your account.
The sender only needs your email address or mobile number to transfer money to your Green Dot Account. Once the money hits your account, the funds are available for use immediately.
If the sender has depleted their funds, advise them to reload their account via:
Direct cash deposit, at a $4.95 charge, at participating retailers such as Walmart and Walgreens.
MoneyPak deposits range between $20 and $500 per transaction.
ACH direct deposit from another bank account.
Direct check deposit from an employer.
FAQs
1. Can You Send Money from GreenDot to Netspend?
GreenDot and Netspend are both issuers of prepaid debit cards that use routing numbers to enable direct deposits.
As such, you can move money from your GreenDot app to Netspend using the ACH network.
To get your Netspend routing number, provided that you have an account with the platform, call 1-866-387-7363. Next, log in to your Green Dot account and schedule a bank transfer.
Using the routing numbers of both accounts you can also indirectly use PayPal to transfer money between the accounts. You'll have to link both accounts to PayPal for this workaround to work.
Other workarounds include using MoneyGram, Western Union, and Green Dot Reload @ the Register service.
Find Out: Does Netspend Work With Cash App?
2. Can You Send Money from Netspend to GreenDot?
You can move money from your Netspend to your GreenDot account through the direct deposit feature.
Log in to your Netspend account to access the transfer money option and enter the recipient's GreenDot routing information to send them money.
3. Does Venmo Work with Green Dot?
Venmo allows users to link network-branded credit and debit cards, as well as prepaid cards such as the ones issued by GreenDot.
So, yes, Venmo does work with GreenDot as well as Usend and Braintree money transfer systems.
You Might Be Interested In: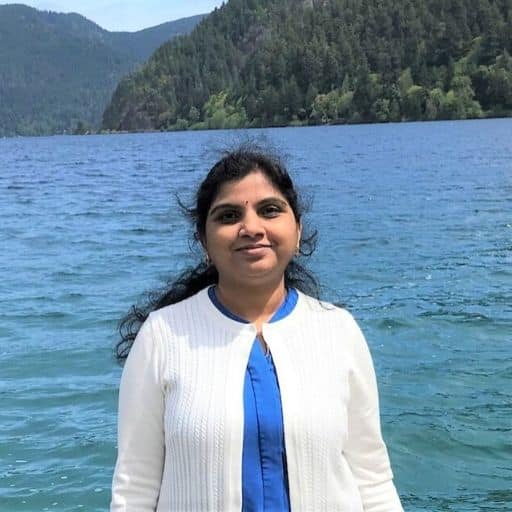 Howdy Folks, thanks for stopping by my blog.
I'm Swati, a proud mom, dedicated side hustler, full-time blogger, and a recognized millennial work-at-home expert. My expertise has been featured on esteemed platforms such as Forbes, CEO Blog Nation, Referral Rock, Vital Dollar, Databox blog, and many more. I have embarked on this incredible journey to share my firsthand experiences in the world of online income generation and to assist all of you in earning money from the comfort of your homes.
Join me in my mission to revolutionize the way we make money and achieve financial freedom. Trust me, it's not as challenging as it may seem!
Together, let's explore the boundless opportunities and pave our paths towards a prosperous future.