Costco Executive membership hours may have been one of the perks that have drawn many people to Costco's top membership tier but that provision no longer exists and all Costco members now enjoy the same hours of operation.
Nevertheless, there are many Costco Executive membership perks that may benefit you in several ways.
Costco boasts outlets in 8 countries and almost 600 locations in the US and more than 800 locations worldwide. Like every warehouse club, Costco operates on a membership basis.
It operates between 10 A.M. to 8:30 P.M. on weekdays and 9:30 AM to 6:00 PM on Saturdays and 10 A.M. to 6:00 P.M. on Sundays.
Costco offers three types of membership tiers: Gold Star Executive membership, Business membership, and Gold star membership, each with its benefits.

Focusing the spotlight on Costco executive membership, here's everything you need to know.
What is Costco Executive Membership?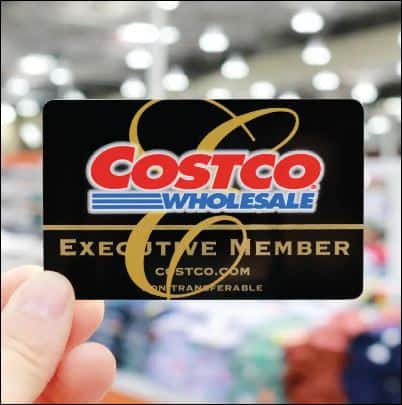 Costco Executive membership is a membership tier that tops the 3 tiers of membership offered by the warehouse club.
Executive Members receive additional benefits beyond those provided to standard members, including an annual 2% reward on qualifying purchases, access to exclusive discounts and promotions, and additional discounts on certain products and services.
And, due to the availability of a wide range of merchandise including groceries, beauty products, clothing, electronics, furniture, gourmet foods, and practically most of the things you can buy from a retail store, Executive membership at Costco can be worthwhile for some individuals.
Costco Executive Membership Cost
Gold Star Executive membership at Costco costs $120 per year. This accounts for a $60 normal membership fee and $60 to be upgraded to the executive tier.
That said, if you are either in Business or Gold Star membership types, you can upgrade to the executive level at any time of your subscription. The $60 is calculated according to the time remaining before your next yearly subscription and so will the 2% reward.
You can then pay the full Executive membership fee at your next subscription.
Costco Membership Tiers
| Membership | Cost | Privileges |
| --- | --- | --- |
| Gold Star Executive Membership | $120 | 2% Reward (up to $1,000) on qualifying Costco, Costco.com, and Costco Travel purchases as well as greater discounts on Costco Services. Full details here |
| Gold Star Membership | $60 | Your Gold Star Membership is valid for one year at any Costco location worldwide and at Costco.com. Full details here |
| Business Membership | $60 | Allows you to purchase products for business, personal, and resale** use. Full details here |
All cards include one free Household Card,* and allows you to purchase products for your home and family. The Membership is valid for one year at any Costco location worldwide, and at Costco.com. All memberships must be renewed annually.
Costco Executive Membership Benefits and Rewards
Costco Executive membership comes with special deals and privileges.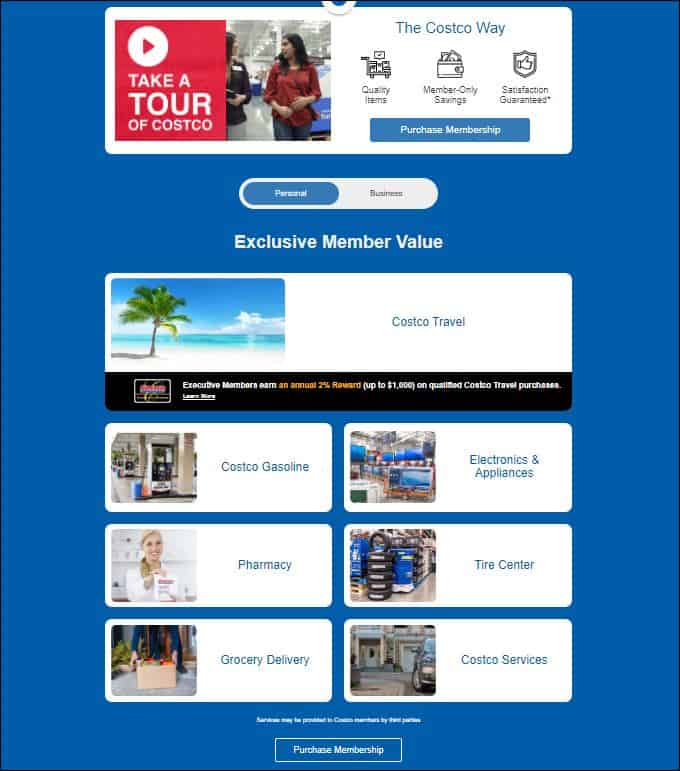 For example, you get a reward of 2% every year on qualified purchases in addition to extra perks on Costco Travel, insurance, select products and services, and customer service.
NOTE: If you are a Gold Star member, any purchases made prior to upgrading to Executive membership upgrade do not qualify for the 2% Reward.
Below are Costco Executive membership rewards and benefits.
1. A Maximum of $1000 In Yearly Rewards
In the U.S., this 2% yearly reward applies to most purchases except on membership fees, on purchases not done on or through websites not hosted by Costco even if accessed through Costco.com, on miscellaneous fees, deposits and taxes, including sales tax and shipping; where prohibited by law or regulation apply, and certain purchases listed below:
| Items | In States |
| --- | --- |
| Cigarettes or tobacco-related products | |
| Gasoline | |
| Costco Shop Cards | |
| Alcoholic beverages | Alabama, Arizona, Arkansas, California, Connecticut, Georgia, Hawaii, Kansas, Kentucky, Massachusetts, Michigan, Minnesota, Mississippi, New Hampshire, North Carolina, North Dakota, Ohio, Oklahoma, Rhode Island, South Dakota, Tennessee, Texas, Utah, and Vermont |
| Precription Purchases | Arkansas, New Jersey, and New York |
| Food Courts | |
NOTE: Further, the 2% per annum reward only qualifies for purchases made at Costco warehouses, Costco websites, and qualifying Costco Travel in the US and Canada. Purchases also need to be done by the account's Primary or Primary Household Cardholder.
That said, the reward does not apply to membership and miscellaneous fees or purchases made on platforms not hosted by Costco.
To qualify for the maximum reward of $1000, you would have to make qualifying yearly purchases totaling $50,040 or $4170 every month.
On the other hand, to make enough in rewards to cover your executive fee of $60, you would need to spend at least $3000 per year or $250 monthly on qualifying purchases.
2. Discounts and Rewards on Costco Travel
Costco exclusive membership gives you access to discounts and rewards on aspects of Costco Travel such as rental cars, Costco travel purchases, hotel packages, cruises, and airfare among other things.
More specifically on rental cars, certain locations will have an additional driver, you can cancel for free, and you don't have to pay during booking- you can do your booking online and pay at the counter.
You can also maximize your rewards and earn 3% in cashback on Costco Travel when you use the Costco Anywhere Visa Card.
3. Discounts on Prescription Meds
The Costco Member Prescription Program allows all Costco members, their dependants below 18, and family pets to access lower prices on prescription meds in participating pharmacies at no extra fee.
While prices may vary from time to time and from one location to another, discounts on prescriptions range from 2% – 40+%.
Find 24-hour Pharmacies Near You
4. Bottled Water Delivery
Whether at your home or office, you can have bottled water delivered in the number of bottles that you want.
This too may come with specific discounts and offers, for example, at the time of publishing, Primo Water offers a fourth free bottle when you purchase 3 bottles on your first delivery.
5. Discount on Identity Protection
While Costco does not offer identity protection, an Executive Costco membership earns you a discount identity protection fee provided by a third party.
6. Eye Care Services
Through Costco Optical, Costco members can buy prescription glasses, contact lenses, and sunglasses for themselves and others.
For eye exams, you need to book an appointment with an Independent Doctor of Optometry based in or close to Costco stores.
7. Round-the-Clock Road Assistance
The Costco Road Assistance Program covers 2 licensed family members with emergency roadside help including jump starts, spare tire installation, key lockout situations, and towing up to 25 miles.
8. Installation Services
Members of Costco enjoy the installation of select appliances bought at Costco, including heating & air conditioning systems, carpets and flooring, standby generators, water treatment systems, and solar power systems among others.
That said, you will incur charges for any other work that goes beyond basic installation, and luckily, the installer can determine that and supply you with a quote before installation begins.
9. Check Printing and Delivery
Costco Executive members save 20% more than Gold Star members when they order checks from Costco rather than the bank. The service is provided by Harland Clarke.
10. Discounts on Insurance
Costco works with third-party insurance providers from which its members benefit. Good examples for Executive members include:
15% discount and $15 sign-up fee waiver on pet insurance for executive members.
15% savings on Life insurance for Costco members with additional discounts for Executive members.
Exclusive discounts on Auto and Home insurance for Costco members and additional roadside assistance and lifetime renewability for Executive members.
11. Discounts on Servicing and Auto Parts
Costco Auto Program ensures that members of Costco enjoy 15% off on service, auto parts, and auto accessories.
12. Savings with Truck Rentals
When Costco members rent trucks with Budget Truck Rental, they get 25% off. This only works with reservations made through Costco.
Further, other items that you may need, for example, packing boxes and moving materials will incur extra charges.
| Summary Of Executive Membership | |
| --- | --- |
| Additional Cardholders | No |
| Annual Fee (plus sales tax where applicable) | Gold Star Membership plus an additional $60 upgrade fee |
| Costco Services | Executive Members receive additional benefits and greater discounts on select Costco Services. |
| Membership Covered by Risk-Free 100% Satisfaction Guarantee | Yes |
| Membership Reward | Annual 2% Reward (up to $1,000) on qualified Costco, Costco.com and Costco Travel purchases |
| One FREE Household Card | Yes |
| Resale Use | No |
| Shop at Costco Business Centers | No |
| Shop at Costco warehouses worldwide | Yes |
| Shop Costco Travel | Yes |
| Shop Costco.com | Yes |
| Use at Costco Gas Stations | Yes |
| Use at Costco Hearing Aid Center | Yes |
| Use at Costco Optical | Yes |
| Use at Costco Pharmacy | Yes |
Sign Up to Become an Executive Gold Star Member here.
Costco Hours Of Operation: Costco Executive Membership Hours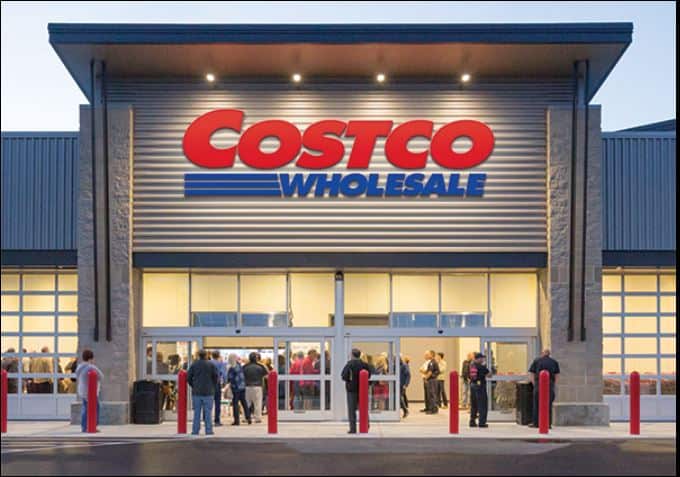 Costco's hours of operation may vary from one store to another.
Specific locations may also have special holiday hours during the festive season. However, here are the typical Costco hours of operation on different days.
| Day | Hours Of Operation |
| --- | --- |
| Monday – Friday | 10:00 a.m. to 8:30 p.m. |
| Saturday | 9:30 a.m. to 6:00 p.m. |
| Sunday | 10:00 am. to 6:00 p.m. |
If you're a member of Costco and don't want to shop during regular hours, then you can visit their website online for all your shopping needs.
However, the most precise way of knowing Costco's open hours is to find your local Costco warehouse by name or to see hours and upcoming holiday closures. Using Google Maps or the Costco app on App Store or Google Play can also help.
Press the location sign on your Costco app to get to the Warehouses tab.
See warehouse locations using your current location on the map including location gas prices.
Tap "See Warehouse Details" to see warehouse and gas station hours, warehouse special events, and view ancillary business information (tire center, food court, pharmacy, optical department, photo center, hearing aids).
Set your home warehouse by tapping the location ➞ See Warehouse Details ➞ and look for hours of operation" in your location.
Costco Senior Hours: Special Operating Hours for Members Ages 60 or Older, Healthcare Workers and First Responders
In the past, Costco offered special open hours for certain groups of people including seniors 60 years or older, workers in the healthcare field, and first responders.
As of April 18, 2022, a Costco update reported the cessation of Costco Senior hours and other special hours.
Costco Holiday Hours:
Nevertheless, all Costco warehouses remain closed on
New Year's Day,
Easter Sunday,
Memorial Day,
Independence Day,
Labor Day,
Thanksgiving Day, and
Christmas Day.
What Time Does Costco Open?
Most Costco stores open at 10:00 am every day except on Saturdays when stores open at 9:30 am.
What Time Does Costco Close?
Most Costco Stores close at 8:30 pm from Monday through Friday and at 6:00 pm on Saturdays and Sundays.
Does Costco Have Early Hours for Executive Members?
No, all members of Costco, including the executive members, enjoy the same Costco operation hours.
Is Costco Open on Sundays?
Costco warehouses are open on Sundays, usually from 10:00 am- 6:00 pm.
Costco Saturday Hours
Costco's Saturday hours are 9:30 am – 6:00 pm in most locations.
Costco Gas Timings
Costco gas stations' opening time ranges between 5:00 am and 9:00 am while closing time ranges between 7:00 pm and 10:00 pm.
Costco Pharmacy Hours
The majority of Costco pharmacies open between 9:00 and 10: 00 am every day and close at 8:30 on Monday through Friday, and up to 6:00 pm on Sunday.
Can I Add Someone to My Costco Executive Membership?
Yes, you can add someone to your Costco Executive membership as long as they are over 18 and reside at the same address as you. Moreover, there's a limit one Executive Membership per household or business.
You get to decide who holds the free household card and can change this at your discretion. You can do this at your local Costco or on the Account Details page of your Costco account.
Costco Executive Membership Refund
To get a refund of your executive membership fee, you will need to either cancel your membership or downgrade it to Gold Star membership.
Further, 2% rewards that you have received or accumulated will be deducted from the refund such that you only get the amount that exceeds these deductions.
Finally, you will immediately cease to get any services and discounts exclusive to Executive membership.
Is Costco Executive Membership Worth It? Final Thoughts
Costco Executive membership is worth it if you are spending enough at the Costco warehouses to get back rewards totaling to or exceeding your $60 in upgrade fees.
If you spend over $250 per month ($3,000 in a year), you will save at least 2% on everything you buy with your executive membership. This will allow you to break even on the Gold Star Executive membership cost!
Far from the 2% in rewards, there are additional perks in saving and discounts that come with the executive membership when you shop with Costco Anywhere Visa®Card by Citi.
| Cashback Rewards | Details |
| --- | --- |
| 1% | On all other purchases |
| 2% | On all other purchases from Costco and Costco.com |
| 3% | On restaurants and eligible travel |
| 4% | On eligible gas and EV charging for the first $7,000 per year and then 1% thereafter |
Earn Costco cash rewards anywhere Visa is accepted.
However, it is necessary to carefully consider the cost Vs. benefits of Costco's Executive Membership compared to deals you can get at other leading stores before deciding whether it's right for you.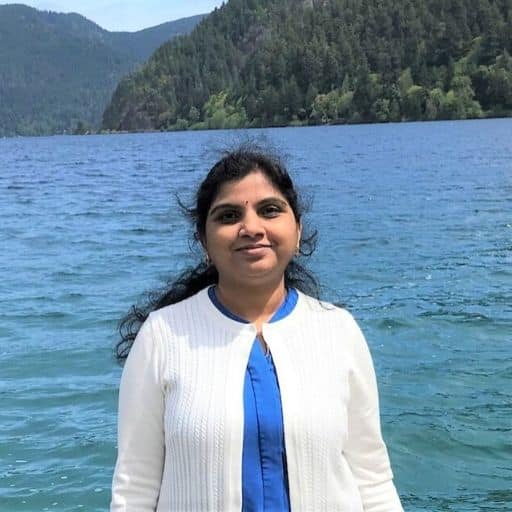 Howdy Folks, thanks for stopping by my blog.
I'm Swati, a proud mom, dedicated side hustler, full-time blogger, and a recognized millennial work-at-home expert. My expertise has been featured on esteemed platforms such as Forbes, CEO Blog Nation, Referral Rock, Vital Dollar, Databox blog, and many more. I have embarked on this incredible journey to share my firsthand experiences in the world of online income generation and to assist all of you in earning money from the comfort of your homes.
Join me in my mission to revolutionize the way we make money and achieve financial freedom. Trust me, it's not as challenging as it may seem!
Together, let's explore the boundless opportunities and pave our paths towards a prosperous future.