From time to time, you may have a reason to look for stores open 24 hours near me because you need something at odd hours of the night.
These stores are thriving, thanks to two factors; demand and supply.
Nights are feeling more and more like days with more people staying awake at night. And there are many reasons to be awake including being too busy to do everything during the day, traveling, working remotely, having odd work shifts, hosting parties or events, being sick…the list is endless.
These people need supplies to do whatever they are doing and this has created a rising round-the-clock demand for literally anything you can find in a store.
In keeping up with this demand, businesses have stepped up to supply the needs of their customers with convenience, hence the steady growth of 24-hour stores.
This article covers the different categories of 24/7 stores near me, together with examples.
24 Hour Stores Near Me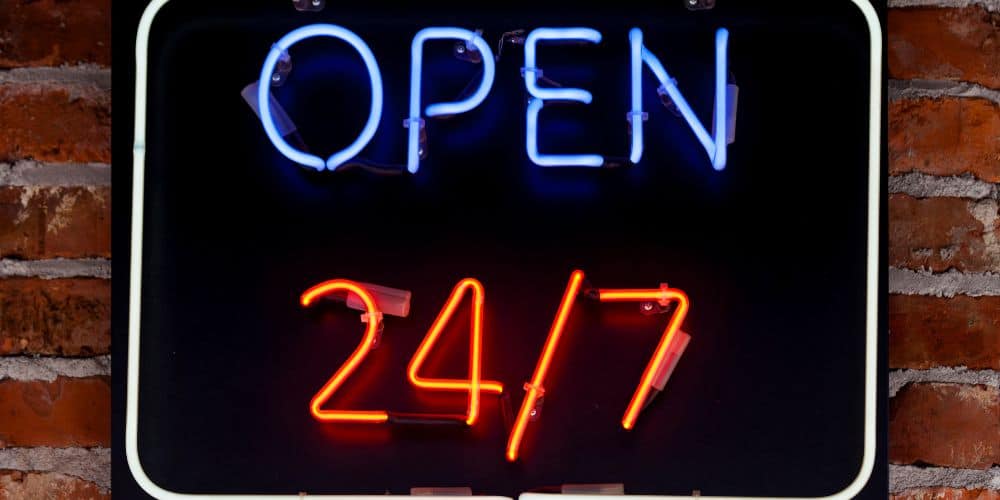 Whether you need extra drinks for a party you are hosting, more ingredients for a late-night dinner, or painkillers for an annoying headache, there's a satisfaction that comes with knowing that you can find what you are looking for in a nearby store.
So, where do you live and what is it that you need to find is such short notice? Luckily for you, there are more nearby 24-hour stores than you can imagine.
These include grocery stores, pharmacies, supermarkets, gas stations, liquor stores, tire shops, convenience stores, video stores, hardware stores, and fast food restaurants.
Check out each category with good examples below
24 Hour Grocery Store Near Me
There are many grocery stores that are open around the clock. These are places for you to get fresh produce, bakery goods, and dairy products whenever you like.
24/7 grocery stores are both local stores and chains of nationwide companies. Below are some of the popular grocery locations open 24 hours:
1. Giant Eagle
This is a privately owned American grocery store with over 200 supermarkets and 274 convenience stores and gas stations.
The company serves Pennsylvania, Ohio, Indiana, Maryland, and West Virginia. Operations at Giant Eagle stores include organic food, drive-thru pharmacies, in-store banking, and coffee shops.
Convenience store chains in the Giant Eagle company are operated under the GetGo Cafe and Market brand. Most of their stores are open 24 hours with others running from 7a.m to 10 p.m.
Giant Eagle 24-hour Store Locator
2. Albertsons
After Kroger, Albertson is America's second-largest grocery company. The chain is made up of over 2,250 stores dealing in groceries, frozen foods, meat, and other everyday-use foodstuffs.
Other brands offered by the company include Debi Lilly Design, Lucerne Dairy Farms, Signature Cafe, Osco Pharmacy, and Waterfront Bistro.
Albertsons stores that don't operate 24/7 close at 6.00 PM, 7.00 PM, or 10 PM.
Search An Albertsons Store Near You.
3. HY-VEE
Hy-Vee chain of grocery stores are found in the Southeastern and Midwestern states. The stores sell bakery, deli, dairy, meat, and seafood among other foods.
Other Hy-Vee operations include general merchandise, pharmacy, health clinic, liquor, and coffee kiosks.
The chain has some stores running round the clock, while others (majority) close at 11.00 PM.
Find HY-VEE 24hr Stores here.
4. Cub Foods
This supermarket chain operates in Illinois and Minnesota with over 100 stores. Their products include bakery, Asian food, dairy, frozen foods, flowers, pharmacy, pet foods, and lottery.
Cub Foods customers can shop for grocery, pharmacy, and liquor products via an Android or iPhone app. Home deliveries are made in partnership with the Instacart delivery app.
During the pandemic, like many other 24-hr stores, Cub Foods scaled down their work hours, but now most of the shops are open day and night.
Find The Nearest Cub Foods Store.
5. Meijer
Meijer is a Michigan-based supercenter and grocery chain. The company operates over 250 stores and 200+ gas stations.
Products found in their shops include groceries, footwear, gasoline, sporting equipment, housewares, and electronics. The hypermarket stores also house pharmacies and pet supplies stores.
Customers get discounts via mPerks coupons for most purchases including fuel and baby items. Most Meijer stores currently run for 18 hours daily, with a few keeping their door open 24/7.
Click For Direction to The Nearest Meijer Grocery Store
6. Harris Teeter
The Hester Teeter grocery chain is headquartered in Mathews, North Carolina. Stores in the chain are concentrated in the South Atlantic states and D.C.
Apart from grocery and pharmacy departments, the company also houses Coinstar, Movie rentals, ATM machines, and Starbucks.
Hester Teeter has been running 24-hour service stores with some closing at 9 p.m. following the coronavirus pandemic in 2020.
Find The Nearest Harris Teeter Grocery Store
7. Price Chopper
This is a New York-based grocery store chain with locations in six states; New York, New Hampshire, Massachusetts, Pennsylvania, Connecticut, and Vermont.
Products sold by the establishment include bakery, meat, sushi, pharmacy, snacks, deli, and liquor. Services at the different Price Chopper stores include free Wi-Fi, gift cards, lottery, payroll check cashing, and hunting licenses.
Except when restocking shelves, most Price Chopper stores operate 24/7.
8. Stop & Shop
Stop & Shop grocery stores are located in New England, New Jersey, and Downstate New York. The chain stocks grocery, deli, dairy, pharmacy, gasoline, and seafood.
If you are looking for a 24-hr pharmacy during your grocery shopping, the chain also houses drug stores as well as general merchandise aisles.
24 Hour Pharmacies Near Me
9. CVS
CVS boasts over 9,000 store locations in the US with the state of California hosting about 12% of the locations. Most of these pharmacy stores operate 24 hours.
CVS provides prescription drug coverage, virtual care, health plan and services, and general pharmacy services.
Other things you can buy from CVS include beauty and haircare products, flu shots, gift cards, lottery tickets, cleaning supplies, and personal care products.
You stand to get cashback when you shop with a debit card at CVS.
Find a CVS 24 hour pharmacy near me.
10. Rite-Aid
Some of the 2400+ Rite-Aid stores in the US operate on a 24-hour basis. You can get prescription refills, learn about and get vaccinations and immunization, buy medicine, and get various tests.
You can also buy self-care, health, diet, and beauty products as well as liquor and gift cards.
Rite-Aid offers redeemable rewards on purchases and cashback when you pay with a debit card.
Find the nearest 24-hour Rite-Aid Pharmacy
11. Walgreens
Walgreens has nearly 9,000 stores in all the states as well as Puerto Rico and the Virgin Islands. Some of them are open 24 hours.
You can shop for prescription meds, medicines and treatments, supplements and vitamins, homecare solutions, personal care products, home goods, and groceries.
The perks of shopping from Walgreens drug store include free shipping on all prescription refills, free shipping at $35+, free 1-hour delivery at $35+, and cash rewards on myWalgreens credit card.
Find Walgreens 24 hour pharmacy near me.
12. Jewel-Osco
If you live in the state of Illinois, Iowa, and Indiana, Jewel-Osco 180 Jewel-Osco stores, some of which are open 24 hours.
Here you can access health screenings, travel vaccination and immunization, prescription refills, and specialized care for complex health conditions.
You can earn rewards and cash back for using the Jewel-Osco credit card and specific credit cards respectively.
Find a nearby 24-hour Jewel-Osco Pharmacy
13. Kroger
Kroger operates over 2800 stores in 35 states. Some of these are open 24 hours. They offer specialty pharmacy care for chronic conditions, vaccines, OTC medicines and treatments, health screening and monitoring, and prescription med refills.
You can also shop for groceries, perishables, home goods, and health products as well as fuel at their various fuel pumps.
Kroger offers cashback on mobile wallet transactions.
24 Hour Supermarket Near Me
While grocery stores typically stock fresh produce, when you need to buy household items together with foodstuff, you are better off visiting a supermarket.
This is where you'll get kitchenware, pet supplies, alcohol, medicine, and vegetables under one roof.
If you are looking for a 24 hr supermarket near me, the top choices include:
14. Safeway
Safeway is an Albertsons' subsidiary supermarket with departments such as delicatessen, pharmacy, Starbucks, and fuel centers. The company has main offices in Pleasanton, California.
Most of the brands' stores are in the Western United States. The supermarket stocks both private-label products and items from popular brands.
Most Safeway stores open at 6 AM and close at 11 PM with others offering a 24-hour service.
15. Save A Lot
Styled as a low-price store, this is an American supermarket chain that has been in operation since 1977. There are around 900 locations under the brand.
Most of its stores are in St. Louis, Tennessee, and California areas. Store brands that sell in the supermarket include Aces, Being Well, Coburn Farms, Allsoft, Crystal Falls, and Glo.
The different brands stock items such as beef patties, drinking water, cleaning products, confectionery, and dairy.
16. Wegmans
This is a supermarket company with headquarters in New York with locations in the Mid-Atlantic and Northeastern states.
There are over 100 Wegmans supermarkets in the country, most of them selling retail groceries. General merchandise, pet supplies, beer, and spirits are also sold in the stores.
Other services that operate round the clock include pharmacies, restaurants, and coffee shops.
Locate the Nearest Wegmans Supermarket
17. WinCo Foods
WinCo supermarkets are located in Washington, Texas, Utah, Nevada, Montana, California, Idaho, Oregon, Arizona, and Oklahoma. The supermarket is known for its extensive bulk food departments.
The chain also sells general merchandise, beauty items, health products, and deli products.
To help you navigate through WinCo supermarkets and find the best deals, you can use the store's food market app. Most important, the app makes it easy to find WinCo stores that are open 24 hours.
Download the WinCo the Foods App
18. Walmart
This is one of the largest multinational retail businesses in the US. It has over 10,500 stores globally with a workforce of 2.3m+.
Walmart stores are hypermarket centers that comprise supermarkets and departmental stores. Service brands within the company include Sam's Club and Neighborhood Markets.
Some of the leading departments at Walmart include home improvement, electronics, drug stores, cash-and-carry, and convenience stores.
Note: The company halted 24 hour services due to the coronavirus and as of August 2022, the overnight services are yet to resume. Currently, their stores open at 6 a.m and close at 11 pm
Find Out: Does Walmart Take Cash App Card?
19. Woodman's Market
This is a regional supermarket with only 19 locations. The stores are within the Wisconsin and Illinois regions.
Typically, all Woodman's Market supermarkets run around the clock.
Services offered at the centers comprise supermarkets, convenience stores, gas stations, and carwash.
Payments accepted at various businesses include cash, debit cards, and check. For credit purchases, only the Discovery card can be used.
Locate Woodman's Market Supermarkets
20. Target
As one of the largest big box department stores in the U.S., Target supermarkets can be found in all states. The
The chain also has over 1930 locations that consist of discount stores and hypermarkets.
Famous product lines sold at Target include Michael Graves, Go International, Fiorucci, and Converse. Looking to buy VHS cooking tapes?
The company stocks cooking shows from the likes of Paula Deen and Alton Brown. Most Target stores are open 24 hours daily and only scale down operations during holidays such as Thanksgiving.
To find a "24 hour target near me" download the Target App to view your local store list.
24 Hour Gas Station Store Near Me
A 24-hour economy relies on a transportation system that never stops. This is made possible, in a big part, by having fuel stations that are always open.
In the U.S your top options for fueling whenever you like include:
21. Gulf Oil
Gulf Oil has over 2000 service and gas stations in several countries, the majority of which are in the US. A good number of these are open 24 hours.
You can use the Gulf Pay app, gift cards, Visa cards, or Gulf's fleet card pay to pay for gas.
Find a 24-hour Gulf Oil gas station near me
22. Kwik Trip/Kwik Star
Kwik Trip boasts 800+ across several states in America. To avoid confusion with Quick Trip, the stores go by the name Quick Star in the states of Illinois and Iowa.
Most Kwik Trip stores are open 24 hours even on Holidays and in addition to gas, you can also shop for baked goods, snacks, coffee, gift cards, and milk.
Kwik Trip stores offer cashback and rewards on purchases. You can use your Kwik Trip app to keep track of your rewards.
Locate a nearby 24-hour Kwik Trip/ Kwik Star Gas Station
23. Valero
Some of the over 5000 Valero gas stations and convenience stores in the US operate for 24 hours daily.
The gas stations come with the pay-at-the-store provision and you can as well pick up coffee, snacks, and other supplies on the go.
Paying via their app, ValeroPay+ helps you save 20¢ for the first gallon of fuel you buy and 10¢ for consecutive purchases. You can also pay using Valero consumer credit cards and fuel and gift cards.
Locate a nearby 24 hour Valero gas station
24. Marathon Oil
Marathon Oil has 8000 stores that include retail outlets and direct dealer locations spread inside and outside of the US.
Many stations will leave their gas pumps on even when the convenience stores close.
When you fuel with the Marathon Universal Card at Marathon oil, you get up to 7¢ in cash back.
Notably, the Marathon Universal Card is acceptable at 95% of U.S. gas stations and at over 45,000 service stations.
Find a 24-hour Marathon Oil gas station near me
25. Thorntons
Nearly all the 200 Thorntons gas stations in the US are open 24 hours.
You will find stores in the states of Florida, Illinois, Tennessee, Ohio, Kentucky, and Indiana where you can fuel, shop for groceries, and buy drinks and fresh food.
Thorntons accepts most major cards and payment options but you can opt for the Thorntons FleetWorks card which is accepted at all Thorntons locations.
You can also take advantage of the Thorntons' Refreshing Rewards via the Thorntons app.
Locate a 24-hour Thorntons gas station near me
26. Phillips 66
With about 7550 outlets in 48 states, there's a good number of Phillips gas stations that open 24 hours.
The company, formerly ConocoPhillips, offers its loyal customers branded fuel card programs, a mobile payment app, and a reward program referred to as KickBack.
Find a 24-hour Phillips 66 gas station near me
27. BP
BP has about 7,200 sites in the U.S. and over 1000 convenience stores. You might just access one that's open 24 hours depending on where you are.
The stations may go by the name BP Amoco since the two companies merged back in 1998.
BP provides a rewards card, BPme Rewards Visa which helps you earn 15¢ off every gallon of fuel you purchase as well as cashback on dining, non-fuel purchases, and grocery shopping.
Find a nearby 24-hour BP Amoco gas station.
24 Hour Convenience Stores Near Me
For everyday items such as soft drinks and groceries, there may not be a need for shopping in a huge mall or supermarket. All you need, especially when purchasing small quantities, is to visit a convenience store.
Also known as a corner shop or a convenience shop, this is a small business that serves a local area or street. The store can also feature a gas station and a beer section.
Additionally, you can expect services such as photocopy, fax, lottery, and money order from these midsized neighborhood retail shops.
28. Sheetz
Sheetz is a chain of corner shops selling custom convenience store items. The business also offers beverages as well as beer, where the law permits.
This is a 24/7 business that also runs fuel stations, showers, truck stops, laundromats, and ATMs. Sheetz has over 650 locations in Pennsylvania, West Virginia, Ohio, North Carolina, and Maryland.
29. Speedway
This is one of the largest convenience stores in the U.S. with nearly 4,000 shops across the East Coast and Midwest region.
The brand is owned by 7-Eleven and sells everyday retail items including gas, food, gift cards, and tobacco. Marathon Oil supplies Speedway's fuel pumps.
The chain offers rewards on almost all purchases. Known as Speedy Rewards, the points earned can be used to discount fuel and other purchases across the company's stores.
30. Casey's
Casey's convenience stores are found in Southern and Midwestern states. The company has over 2,100 stores, making it one of the largest retail store chains in the country.
Casey's stores stock items such as beverages, dairy, and snacks. Additionally, the company runs gas stations, car wash, and fast food sections.
Some of the shops in the chain stay open for 20 hours (5 a.m. to 1 a.m.) with the majority running 24/7.
31. Circle K
This is a convenience store and gas station retail chain with over 15,000 locations. The company was founded in Texas but is currently headquartered in Quebec after its acquisition by the Canadian company Couche-Tard.
In North America alone, the chain has 9,700+ stores in 47 states, with the rest of the locations scattered across the globe. The majority of Circle K shops are in California, Colorado, Georgia, Louisiana, Ohio, and Texas.
Shell is the chain's most common fuel supplier. Services offered at the stores include EV charging stations, car wash, and ATMs.
To find Circle K stores, shopping discounts, and other perks, you can sign up for the company's app on your Android or iOS phone.
Download The Circle K App Here
NOTE: If you aren't looking for a 24-hour store, you can check out Costco. Check out Costco's Hours of Operation for Members here.
24 Hour Video Stores Near Me
Even with streaming services and cinema theaters everywhere, video rental services are still in demand.
These are places where movie lovers can lease both old and new releases at a lower price than paying for tickets.
The business model almost breathed its last when Blockbuster went under, with a little modification, however, the following 24-hr video stores sell different video formats:
32. Redbox
Redbox kiosks are a common sight outside grocery stores and other local retailers.
The company has an online catalog where you can browse for your favorite movies before you drive to a physical kiosk near you.
You can also download the Redbox app where you can rent, reserve, stream, and buy movies. Typical prices include $1.50 for 24-hr Blu-ray rentals and $1.20 for DVDs.
Redbox kiosks number over 43k at 30k+ locations across the United States.
33. VUDU
This is a 24 hour online movie rental service owned by Walmart. The service mostly offers new releases, as well as hard-to-find old movies.
The videos are usually in HDX, HD, and SD formats. Prices depend on the format and rarity or blockbuster status. Typically, you pay $3.99 to $5.99 for a single rental movie.
You can get Vudu on App Store, Google Play, and Microsoft Store.
24 Hour Liquor Stores Near Me
Most grocery stores and supermarkets sell beer and wine in addition to other everyday items. The liquor sections in such stores may, however, close early.
A better alternative is to find 24-hour liquor retailers in your area whenever you need a sip after midnight.
24 Hour Tire Shops Near Me
Whether you are looking to replace or repair your tire, knowing where to get help at any time of the day comes in handy. Notably, the shops below are location-specific and will only help those who reside nearby.
34. Salinas Valley Tire
Salinas Valley Tire serves people in Salinas and Hollister in California, Yuma in Arizona, and surrounding areas.
They are available 24 hours for roadside assistance and tire emergencies. They also help with lockout issues, fuel delivery, and battery jump start.
35. 24 Hour Tire Shop Los Angeles
If you live Los Angeles, 24 Hour Tire Shop Los Angeles brings any tire-related service right where you are any time of the day.
They do tire repair, replacement, installation, and delivery.
Check out areas covered by 24 Hour Tire Shop Los Angeles.
36. Murdock – York Tire Company
Murdock- York Tire Company serves customers 24/7 in and around Hobbs and Artesia in New Mexico and Seminole in Texas.
Their services include tire change, installation, repair, and spare tire installation.
Find out areas covered by Murdock-York Tire Company or contact them
Fast Food Restaurants Near Me 24 Hours
To feed the different workers who make their living overnight, it helps to know that there is always an open fast food eatery somewhere during the wee hours.
Fast food restaurants require no reservation, meaning that anyone can pop in and out for a bite whenever they like.
So, if you are a trucker or just a hungry work-at-home mom looking for a midnight bite, search for the below restaurants that have locations that are open 24/7:
37. Whataburger
This is a fast-food restaurant operating mostly in Texas and other southern states. The company has around 900 stores, with most of them serving burgers round the clock.
Whataburger's business model also includes drive-thrus that may stay open long after the dine-service closes late in the night. Their menu includes burgers, salads, chicken sandwiches, pancakes, and taquitos.
Whataburger Locations Directory
38. Waffle House
Waffle House fast food stores are mostly located in 25 Southern states where the company is part of the local culture. The chain has over 1,900 stores.
You can get waffles, sandwiches, and other breakfast foods at any of their stores, day and night.
39. IHOP
International House of Pancakes (IHOP) is a fast food restaurant that has been around for 60+ years. The chain focuses on breakfast, lunch, and dinner menus.
It has over 1,800 stores in the Americas, the Middle East, India, and Pakistan. Some of their locations operate from 7 a.m. to 10 pm, with the majority being open 24 hours daily.
Items sold at the restaurants include waffles, omelets, burgers, sandwiches, French toast, fried chicken, steak tips, and salads.
40. Jack in the Box
This is a fast food company with headquarters in San Diego, California. The brand boasts 2,200 locations on the West Coast (21 states).
Products on their menu include hamburgers, salads, chicken, sandwiches, desserts, tacos, and breakfast.
Most Jack in the Box locations are open 24 hours a day while the rest stay open from 5.00 AM to 10.00 PM.
Find Your Local Jack in the Box Restaurant
41. McDonald's
McDonald's has a global presence with locations in over 119 countries. The fast food chain sells French fries and soft drinks. coffee, chicken, hotcake, desserts, milkshakes, hamburgers, salads, and wraps.
Iconic orders include McNuggets, Big Mac, McFlurry, Egg McMuffin, and Big Breakfast. Typical locations have both drive-through and in-dine counters. You can also find a McDonald's with outdoor seating.
Most McDonald's restaurants run 24/7, especially in the US and the UK.
Search for 24-hr McDonald's Locations
Also Read: How to Make Payments to McDonald's Via Cash App
42. Denny's
This is a dinner company based in South Carolina. The chain has 1,700+ restaurants across the world.
You can find Denny's in the US and its territories, Canada, the UK, Japan, the UAE, the Philippines, Mexico, and New Zealand.
Menu highlights include Jalapeno Cheddar Tots, Zesty Nachos, Chicken Wings, Banana Split, Bacon Cobb Salad, and Spaghetti Bolognese.
Most Denny's locations stay open round the clock and only a few close at around 9 pm.
43. Boston Market
Boston Market restaurants are found mainly in the Midwest and Northeastern states. The chain's 14k+ stores can also be found in Texas, California, and Florida.
Popular items on their menu include Turkey dishes, Pot pies, desserts, Rotisserie chicken, ribs, and meatloaf. The chain operates drive-thru counters as well as dine-in stores.
Some select locations of the company never close.
44. Taco Cabana
Looking for Tex-Mex food anytime, just find a Taco Cabana near you. This is a fast-casual food chain based in San Antonio, Texas.
There are around 140 Taco Cabana restaurants in the Texas and New Mexico areas. Their eateries are known for open-display cooking that showcases cooks' skills.
Foods sold throughout the chain include Romaine lettuce, Monterey Jack, tortilla strips, pico de fallo, and Salsa Ranch. Most Taco Cabana restaurants are 24-hour businesses.
45. White Castle
This is a regional fast food business with locations in New York and the Midwest. In total, White Castle has around 377 restaurants across 13 states.
The chain is famous for its square hamburgers, or sliders if you like. Other products sold here include French fries, milkshakes, soft drinks, and breakfast.
Most White Castle eateries operate 24 hours a day. Search for a White Castle Restaurant Near You.
Check Out: Fast Foods Restaurants That Take Cash App?
24 Hour Hardware Store Near Me
Most Hardware stores operate during normal hours of business but some can open early and close late.
Others like Emil's Hardware in LA are only open during normal business hours but you can shop online 24 hours a day.
Nevertheless, here's one hardware store that's open round the clock.
46. Trust Hardware
Located in Pendleton Pike, Indianapolis, Trust Hardware is the one place you can find all the services and products you need from a hardware store 24/7.
You can buy paint, electricals, lawn and garden tools, plumbing equipment, handyman tools, and other hardware supplies.
They also offer paint matching, key-cutting, glass cutting, and screen repair among other services.
Visit the official Trust Hardware site for more information.
The Pros and Cons of 24 Hour Stores
As convenient as they are to consumers, and as lucrative as they may seem to business owners, 24 hour stores come with a fair share of pros and cons. Both parties should, therefore, weigh these two sides carefully.
PROS
1. Convenience
The convenience of 24 hour stores comes with their strategic locations and the fact that you can buy what you need at the time that you need it. Most of these stores are located in high-traffic areas making them both accessible and dependable.
2. More Business
The fact that these stores are open when everyone else is closed and the fact that some often charge more than the normal grocery stores means more business and more revenue. This is good for the economy of the establishment.
This is also enhanced by the fact that you get to serve other people other than your usual customers when you remain open during odd hours- think of people who were just passing by and those who went out of their way to come to your shop just because you are open.
3. Advertisement
Have you realized how a lit store stands out when you are driving home in the midst of the night? Whether you need to buy something right then or not, you have already noticed the store and you are very likely to come back to that store when you need to do an impromptu grocery shopping. Further, you are likely to tell someone else.
The same works for business owners; opening at odd hours makes you stand out and prompts people to advertise you through word of mouth.
4. It's Rewarding
Whatever services you are providing as a business owner, there's a satisfaction that comes with knowing that the needs of your customers are met at any one given time.
CONS
1. Extra Expenses
Keeping the doors of your business open 24/7 requires more money in business expenditure. In particular, you will spend more on utilities due to lighting and air conditioning, than there security and labor. Where labor is concerned, you will likely pay more for employees to work nights.
If you are not careful, these extra expenses may counter the returns you get from running your store round the clock.
2. The Demand
A 24-hour business can be demanding for the business owner especially if you plan to have hands-on control.
3. Logistical Challenges
Whatever needs to be done in a 24-hour store is usually done while the business is open whether it is cleaning, arranging items, doing repairs, unloading stock etc. This can be challenging compared to other stores where such activities can be carried out after open hours.
4. Can be More Expensive for the Customer
The convenience of buying what you want at any time of the day may come at an extra cost in 24-hour stores that charge more than the regular price.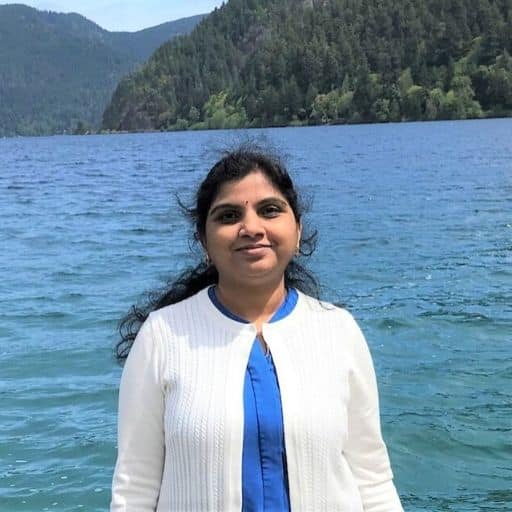 Howdy Folks, thanks for stopping by my blog.
I'm Swati, a proud mom, dedicated side hustler, full-time blogger, and a recognized millennial work-at-home expert. My expertise has been featured on esteemed platforms such as Forbes, CEO Blog Nation, Referral Rock, Vital Dollar, Databox blog, and many more. I have embarked on this incredible journey to share my firsthand experiences in the world of online income generation and to assist all of you in earning money from the comfort of your homes.
Join me in my mission to revolutionize the way we make money and achieve financial freedom. Trust me, it's not as challenging as it may seem!
Together, let's explore the boundless opportunities and pave our paths towards a prosperous future.